Within the community of full-time RVers, there's something of a tradition to celebrate nomadiversaries: the anniversaries of when we became "nomads".
Leaving our full-time jobs and our "normal" home was a big decision - I think some of our friends and family thought we were crazy, even though all were very supportive.
But looking back, it was a great decision! It's opened our eyes to a whole different world out here - full of great people, adventure and a freedom to pursue our dreams. We've had so much fun over the past 2 years, and through our website and YouTube channel, we've enjoyed sharing them with you too.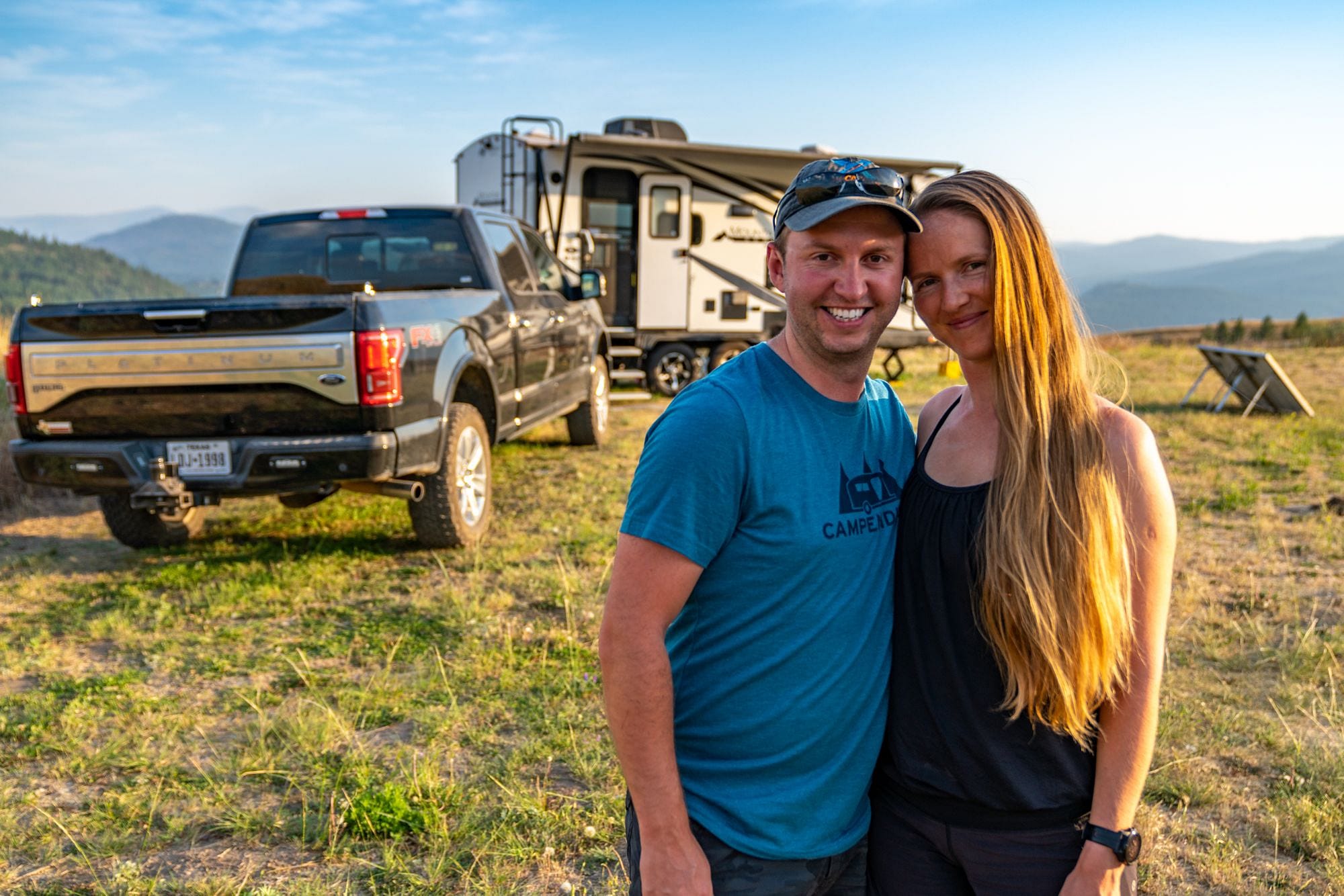 Friends on the road
We've said before that when we first began our RV journey, we were expecting to largely travel on our own. Sure, we'd meet people along the way, but we wouldn't necessarily make friends on the road.
How wrong we were!
One of the best things that happened to us was stumbling into the Xscapers group at a New Years Eve event in December 2018. We were exposed to a whole community of people, varying widely in demographic, dreams, travel style and more - but united by the nomadic lifestyle they had all chosen.
In the years since, we've built some very close friendships with people we've met through Xscapers events. Friendships that we'd never have had if we'd still been living in a house in California.
In fact, we've been fortunate enough to celebrate both nomadiversaries with close friends. Last year we were with a small group of friends in Leadville, CO where we sat around a campfire and shared stories.
Things are a little different this year. Given the COVID pandemic, we've been trying to be much less mobile - staying in one spot for much longer. Right now, we're camping with two good friends (that we met through Xscapers!) on their property in northern Washington. This week, the four of us had a small celebration of our 2nd nomadiversary.
We're very appreciative that they've allowed us to stay here with them, and we feel very privileged that we've been able to find somewhere to safely stay during the pandemic.
Slowing down
Our first year on the road was a whirlwind! We would stay in one place for 3-5 days before moving onto our next spot. It was great fun, but exhausting. And unsustainable. We couldn't find time to edit videos and write blog posts for the website - something we set out to do. We were getting so far behind on videos - we were visiting places faster than we could publish videos!
This year, we decided to slow down. After my parents visited us in October last year, we consciously decided to spend a few months traveling more slowly - a week or two in each spot - catching up on videos and blog posts.
And that's exactly what we did! We rebuilt our website and shared lots of content!
By February this year, we could see light at the end of the tunnel. Diana had settled into a rhythm of video editing, and we felt we could balance travel and content production much better.
Then, COVID hit.
Since then, we've been continuing to travel much more slowly. While we already had very infrequent interactions with other people, we've been taking advantage of our boondocking skills to stay off-grid as much as possible.
However, we haven't been wasting this time. We look forward to traveling more in future, so we're using this time as productively as possible to catch up on things, and work on a few big projects. One of these was the RV remodel that we did back in June while in Boise, ID.
We've got a few more things in the pipeline, so stay tuned!
Future travel
We had big travel plans this summer. After the Xscapers event in Bishop, CA in April, we were going to drive across the country to the East coast for Diana's college reunion. Then, we were going to store the RV and fly to Europe for a month or two, visiting family and exploring Austria, Italy and France.
Clearly, that didn't happen.
But we still want to explore the eastern states of the US. Before RVing, we lived in California for several years and we've spent our first 2 years in the RV mainly traveling around the western states.
It feels like the right time to head east.
Assuming pandemic restrictions don't change, our plan is to drive all the way from Washington state where we are now, to upstate New York - over 2,700 miles away. We have some friends there on whose land we can quarantine for 2 weeks. We're planning to leave around the end of August or beginning of September, and we want to time it so we're safely finished with the quarantine in time to head up to northern Maine in late September - from where we'll follow the New England fall colors south over the next few weeks.
In the winter months, RVers usually head south - Arizona and Florida are particularly popular. We've spent the last two winters in the desert southwest, and it's been great fun. But this year we're not doing that.
This year, we're planning to stay north in winter. We've been carrying our skis and snowboard in the RV for 2 years and still haven't used them! We had hoped to do some spring skiing this year in California, but COVID-19 canceled those plans.
Instead, we're hoping to find an RV park that's open through the winter - maybe in Vermont or New Hampshire. What better way to see if our Outdoors RV can really live up to its 4-season promise?
Do you think we're crazy to spend the winter in New England in an RV? We probably are, but we want to try it. Plus, if it gets too much, we can always head south to warmer climes!