At the end of the year, I like to reflect on the past year. Compiling travel stats is especially fun for me. This year my main priority has been learning to edit videos and creating videos for our YouTube channel. So this review comes to you now instead of January. But hey, better late than never!
2018 was the year when we quit our jobs and started living in an RV. It was also when we started our crazy journey to visit all 400+ National Park Units. So I will split the review into these three distinct phases.
Before RV Life (January 1st - July 30th, 2018)
On January 1st, 2018 we drove back home from an epic ski road trip. We drove 2770 miles (~4,458 km) from San Francisco, CA to Colorado and back. We skied at 7 resorts, in 5 states, and celebrated New Year's Eve in Las Vegas, NV - all in 10 days.
This would be our last epic road trip for a little while. We knew we wanted to go on a journey of a lifetime to visit all National Park Units at some point, so it was time to start getting our ducks in a row.
In February, for my 30th birthday, Matt took me to Napa, CA for a weekend. We had a vegan tasting menu at the French Laundry. This perhaps is not the norm, but there is no better place to try vegan food than one of the best restaurants in the world. From time to time we challenge ourselves with weird quests. At that time it happened to be eating a whole-food plant-based diet for 2 months and it overlapped with my birthday.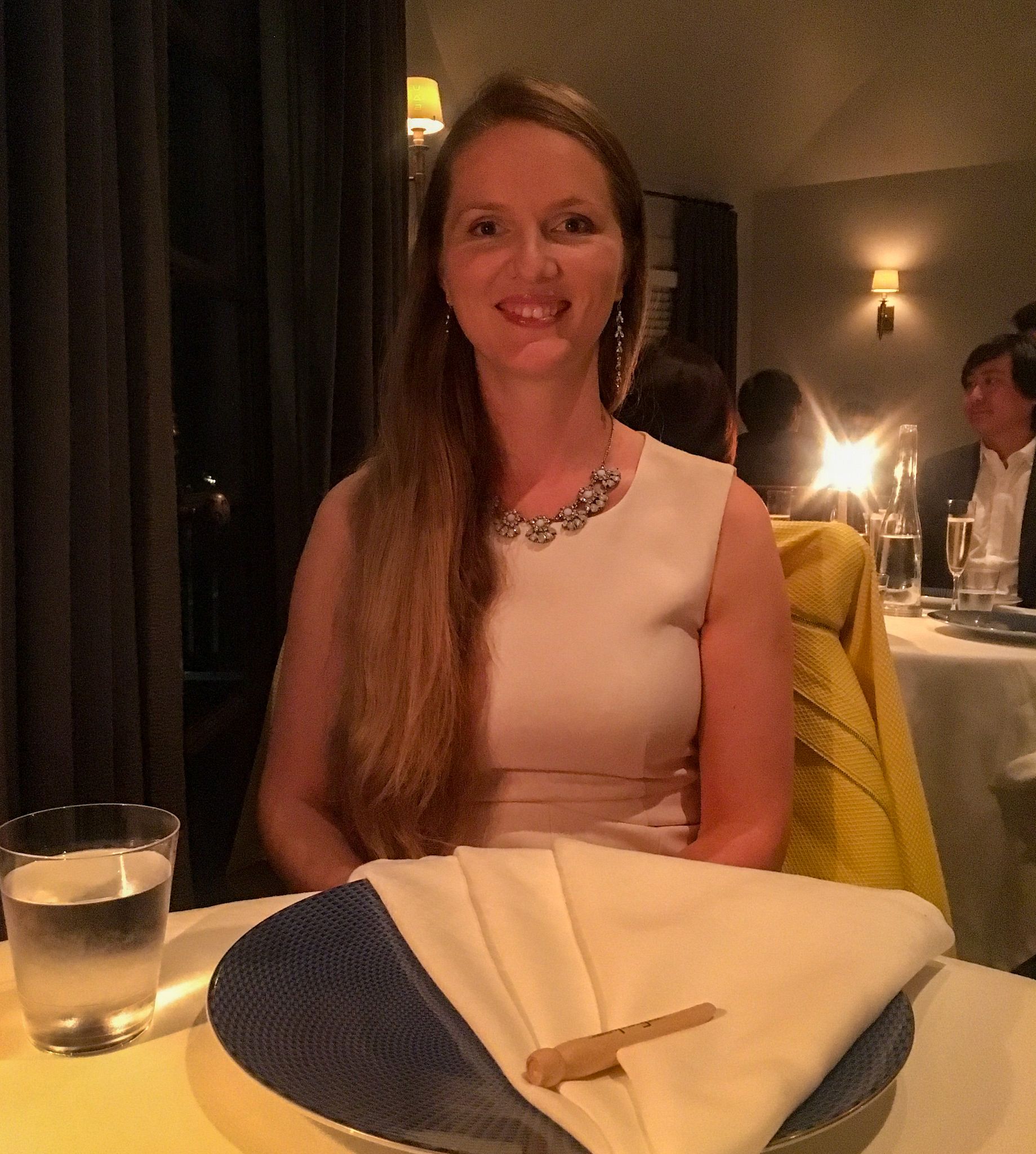 Also in February, we attended the RV Entrepreneur Summit in Texas Hill Country. It was great to meet like-minded people before we embarked on the full-time traveling in an RV lifestyle.
We bought our Outdoors RV 21RBS travel trailer in the spring. Even if we didn't know the departure date yet, it was time to start learning. Our first RV camping experience in our trailer was fun, and we learned a lot.
Unexpectedly our landlord told us he wouldn't renew our lease because his daughter was moving back to the area. Instead of moving to another 4 bedroom house, we used this as a chance to start downsizing. So we moved into a 1 bedroom apartment a mile from our previous house in Fremont.
This year I finally managed to NOT be traveling out of state on Bike to Work Day in May. So I did the bike ride from Fremont to Mountain View - 22.5 miles, mostly along the bay. This was a shorter ride than SF2G route from San Francisco to Mountain View but it still is an epic commute.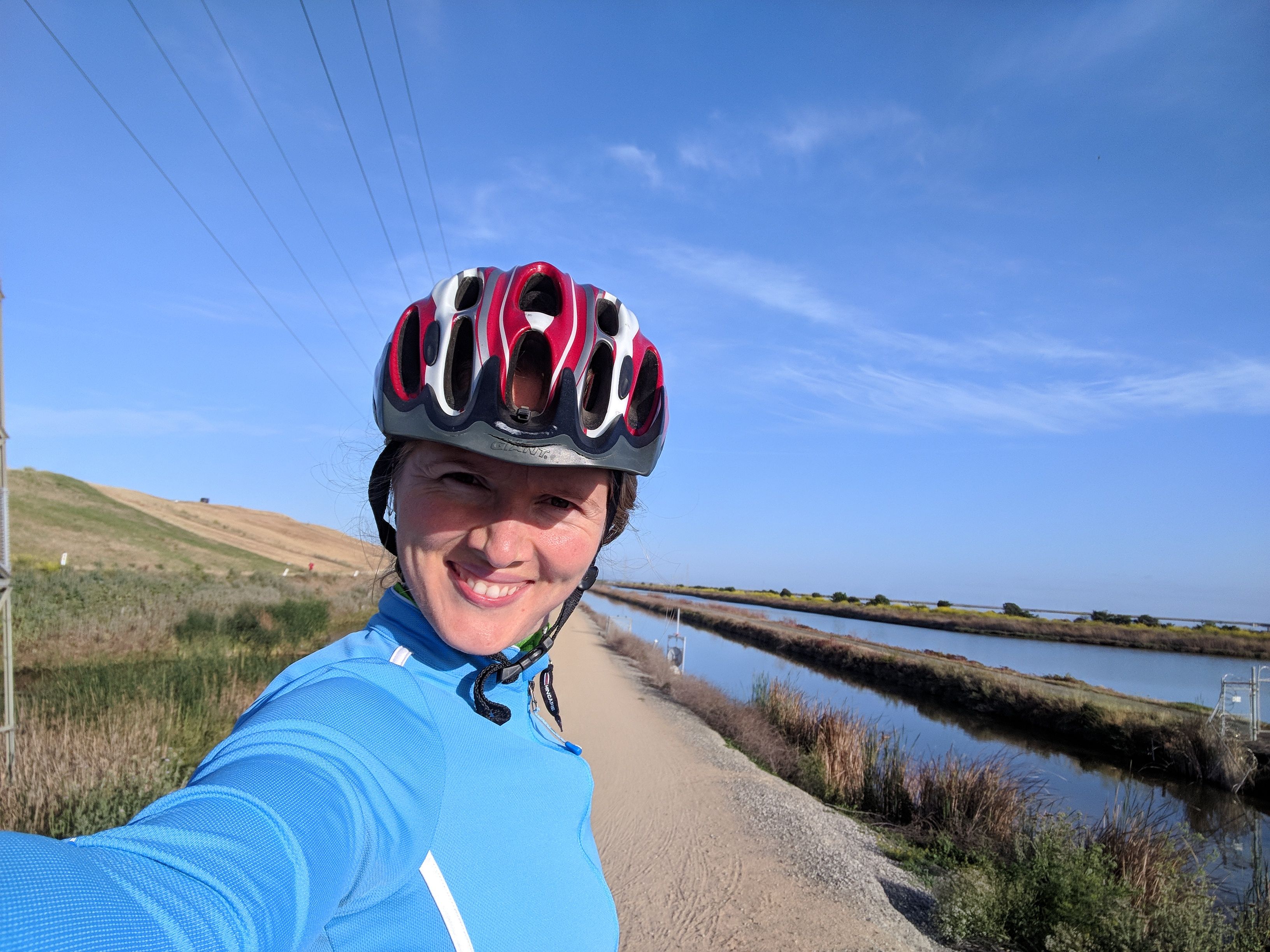 In May, I flew to New York, NY. I meet up with friends, attended a wedding and visited my old stomping grounds in Northampton, MA. In June, we flew to Chicago to attend another friend's wedding.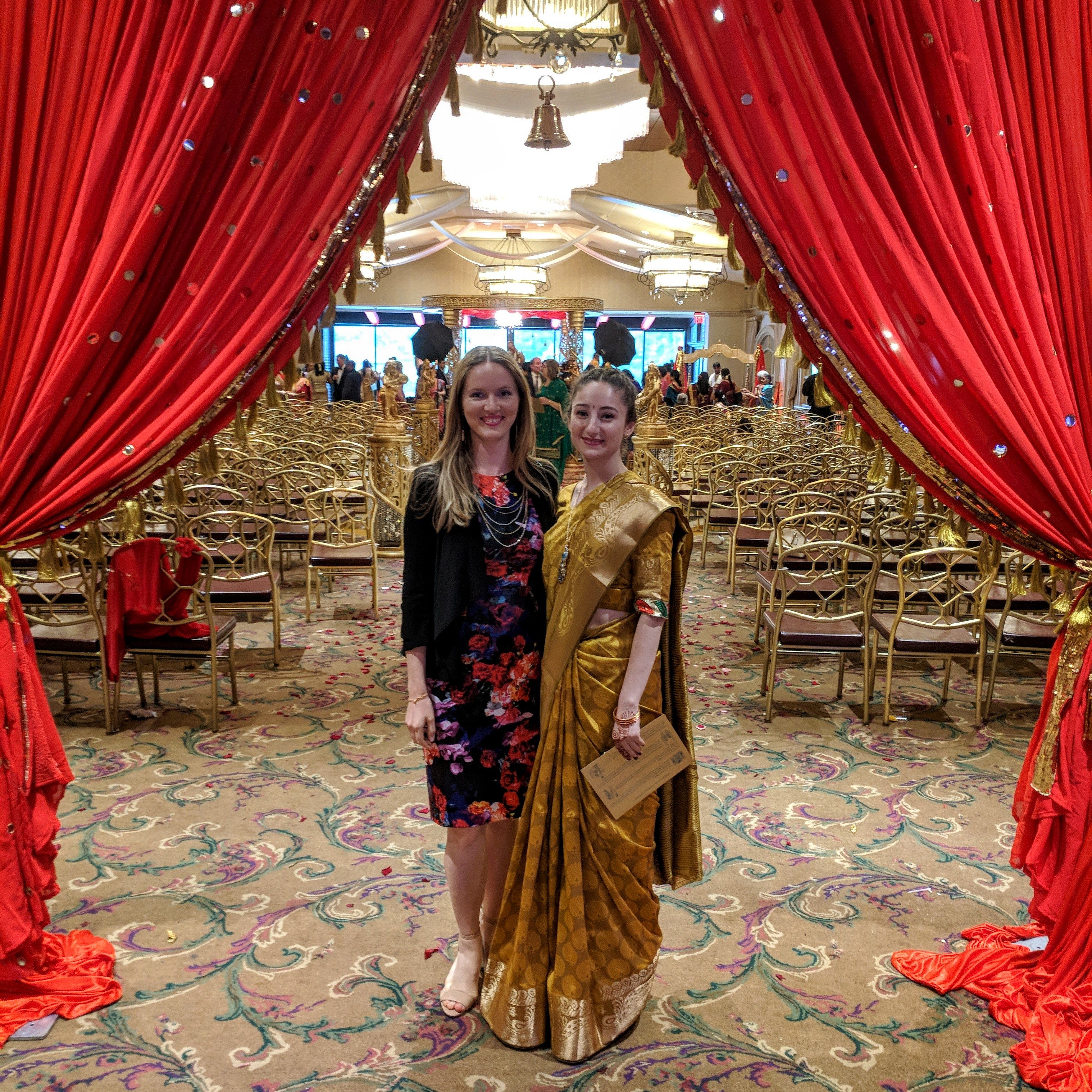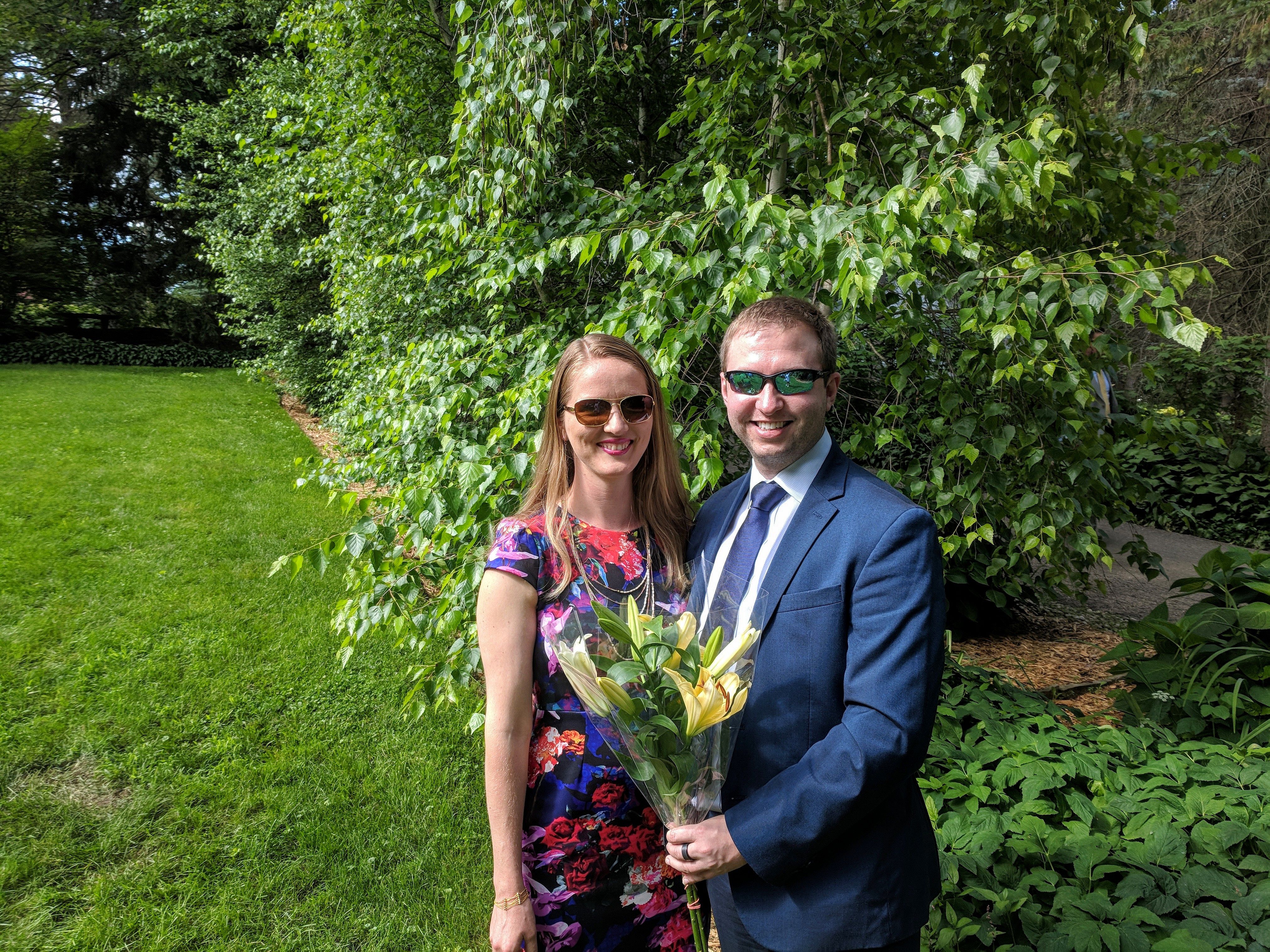 For both of us, our last day at work was July 6th. The saddest part about deciding to go RVing full time for me was leaving my team at work. I had grown the team and the project for more than a year and it felt like my baby, so it was hard to leave them. But I trust that they are in good hands.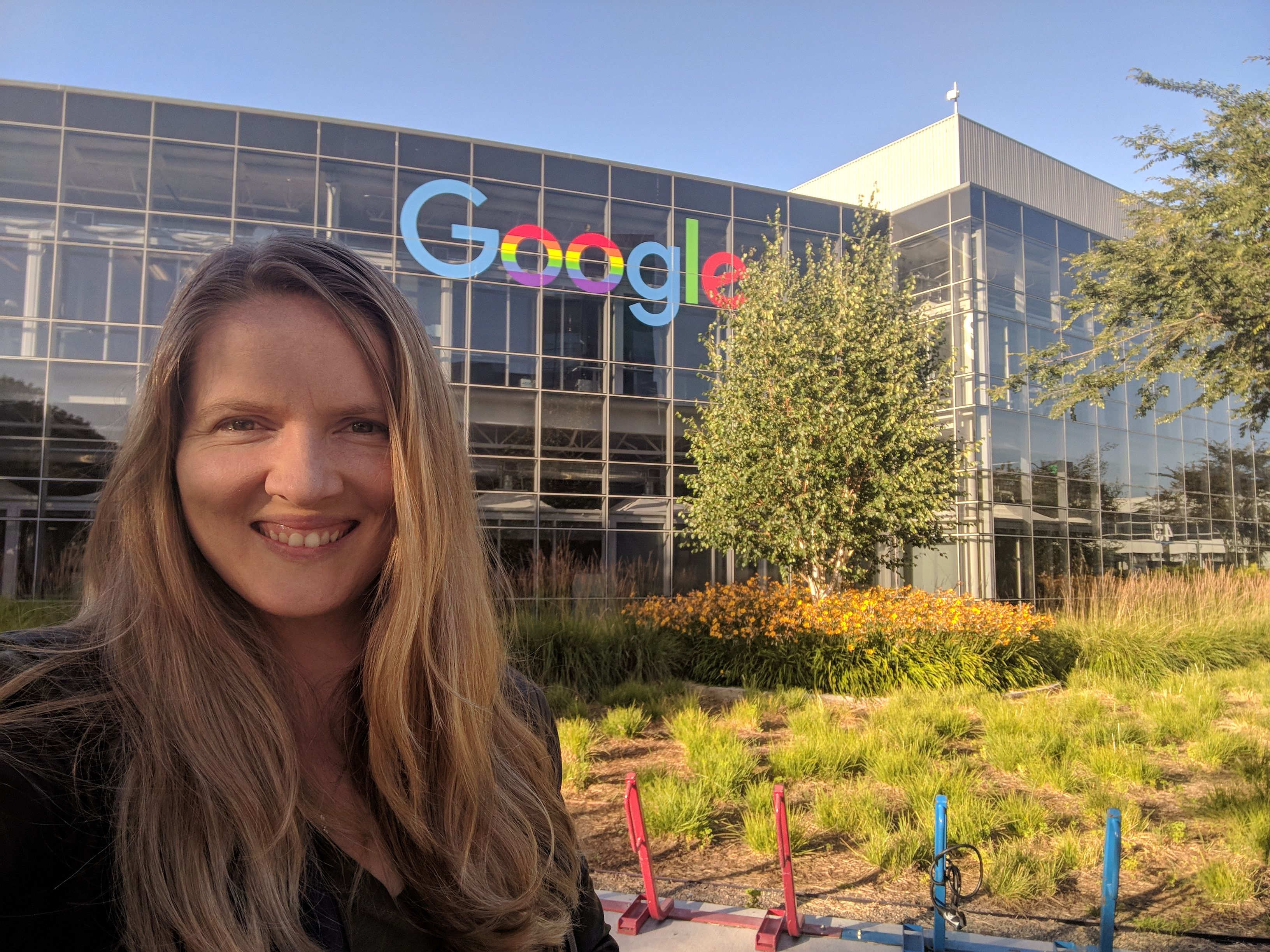 However, I do not miss 3-hour daily commute. Today's commute was 20ft from the RV to the picnic table.
Now looking back at it, it is hilarious that one of the biggest life changes I ever made was right after I turned 30. I promise - it wasn't a mid-life crisis. I already went through a "quarter-life" crisis at 25. I took a sabbatical and backpacked around the world for 3 months "to find myself". Which I did, and promptly went back to work at my dream job.
The rest of the July we spent downsizing and getting ready for takeoff. July 30th was our last night sleeping in our apartment.
Travel Stats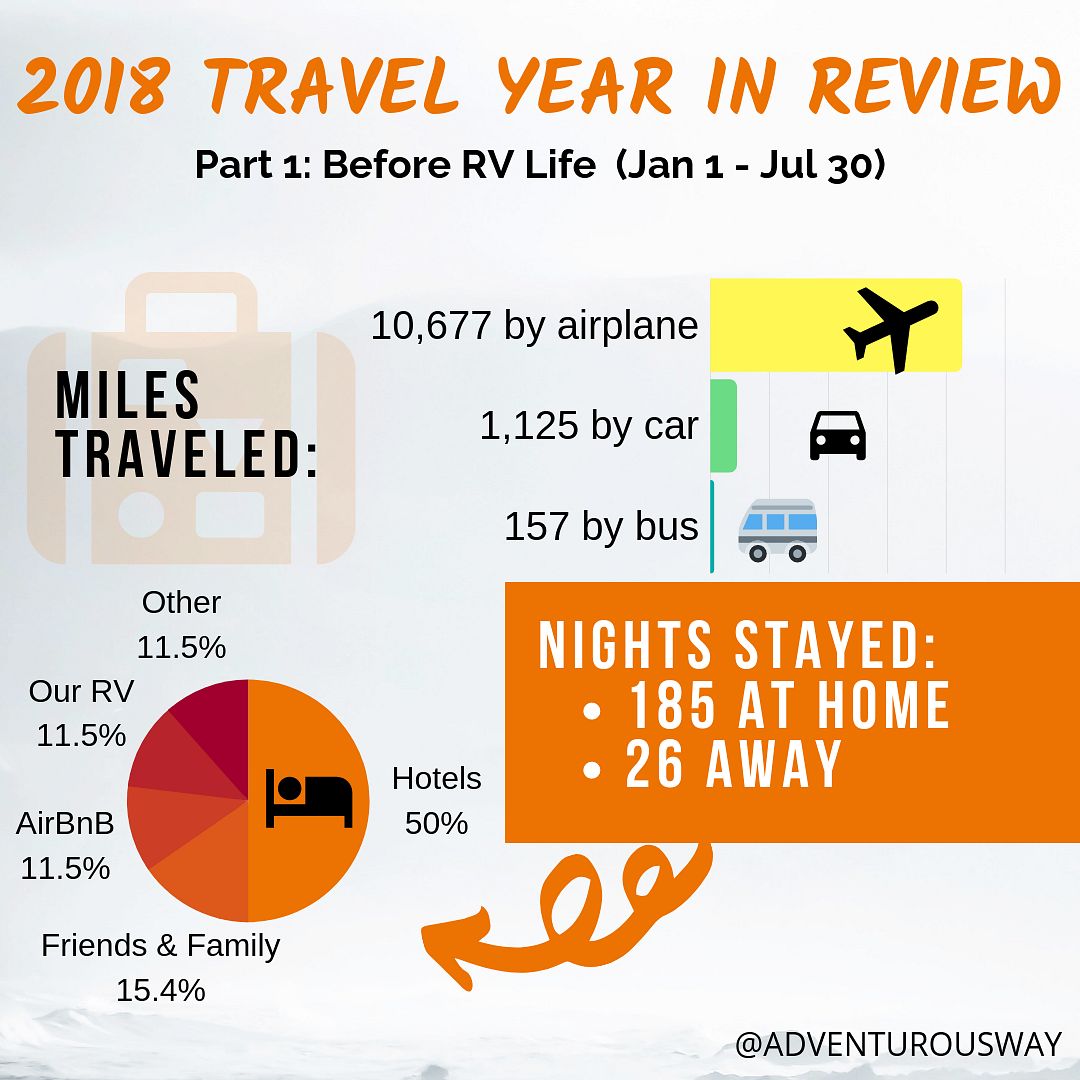 Places visited:
4 states
Diana: TX, IL, NY, MA
Matt: TX, IL, AZ, WA
In this period I traveled:
10,677 miles by airplane
1,125 miles by car (579 of those with our trailer)
157 miles by long-distance bus
I stayed:
185 nights at home
13 nights in hotels
4 nights with friends & family
3 nights in AirBnB
3 nights in our RV
3 nights in a cabin
That's 26 nights or 12% away from home.
The RV Life Preparation Stage (July 31st - October 28th)
On July 31st we dropped off our apartment keys and headed out towards Texas to establish our domicile there. We situated ourselves at the Rainbow's End Escapees park to get productive. We unpacked the UHaul box in our storage unit. We spent 7 days in the Texas heat upgrading our electrical system in the RV. We started off with 3 Battle Born Lithium batteries, 3000W Victron inverter and a DC-to-DC charger to be able to charge from the car while driving.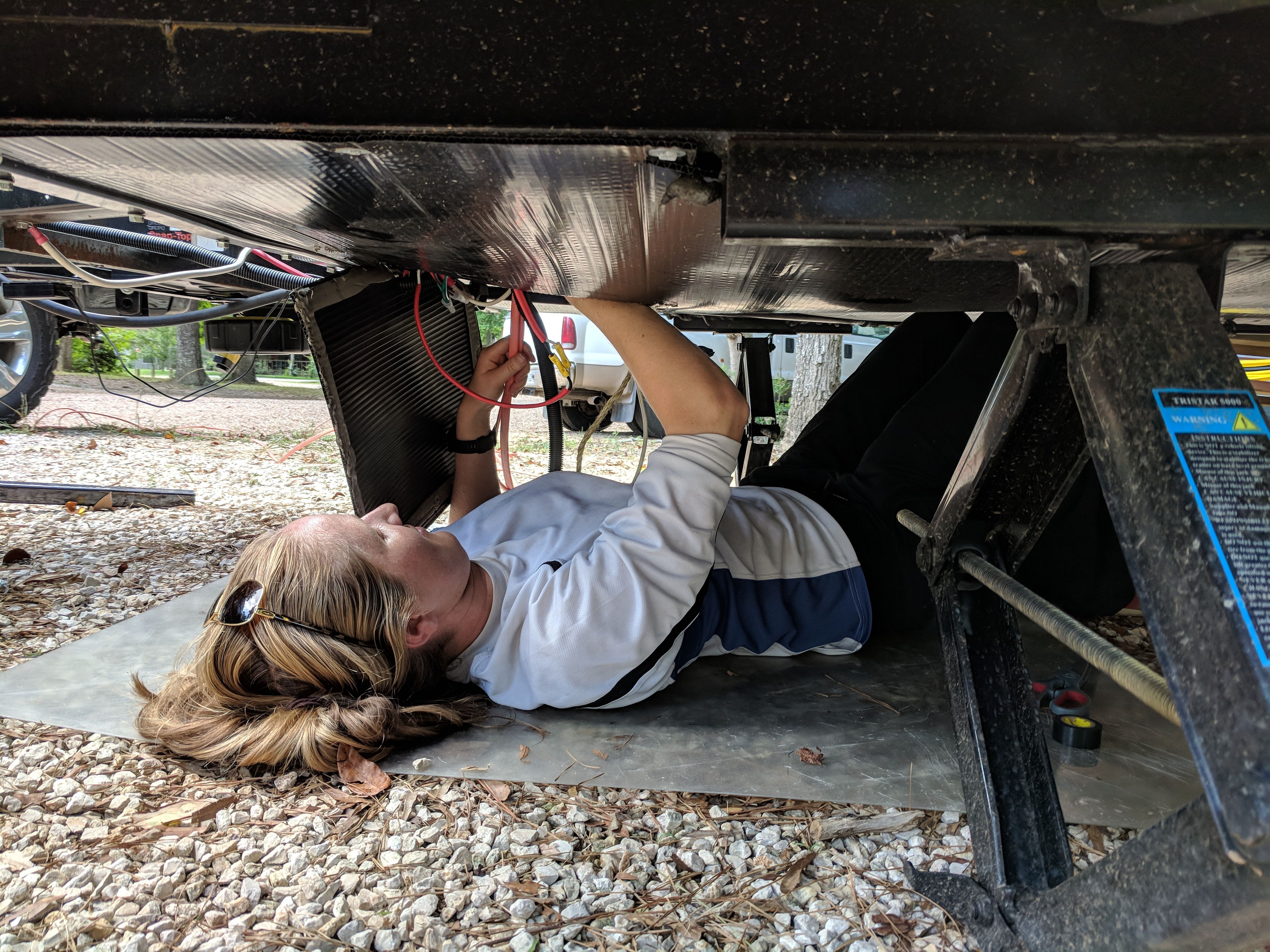 In August, we left our trailer in storage at the RV park and headed to George Bush International Airport in Houston where we flew to London, UK.
The main reason for the trip was Matt's brother's wedding in England. But since we now had the freedom - we extended the trip to 6 weeks. We visited Scotland, attended Matt's brother's wedding and managed to visit 4 National Parks. They were Loch Lomond and the Trossachs National Park, Cairngorms National Park, Peak District National Park, and North York Moors National Park.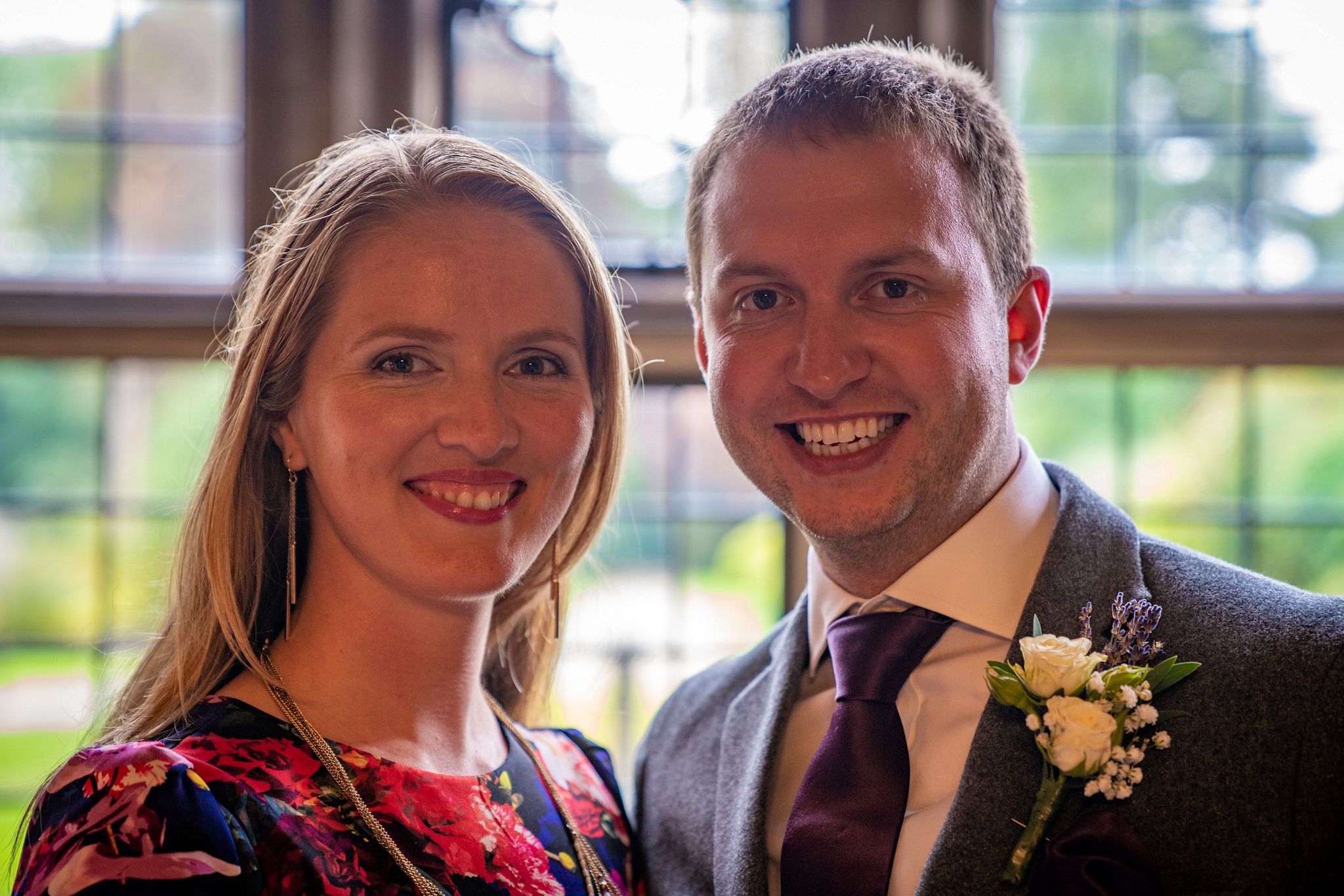 Then we flew to Riga, Latvia. It was my turn to spend some time with my family and friends, and visit all 4 Latvian National Parks (Slitere National Park, Ķemeri National Park, Gauja National Park, Rāzna National Park).
After a whirlwind tour of Europe we were ready to start the RV life for real. First, we drove from Livingston, TX to Albuquerque, NM for the Albuquerque International Balloon Fiesta. This was our second time attending. But this time we were able to spend the full 10 days at the balloon fiesta instead of just a long weekend.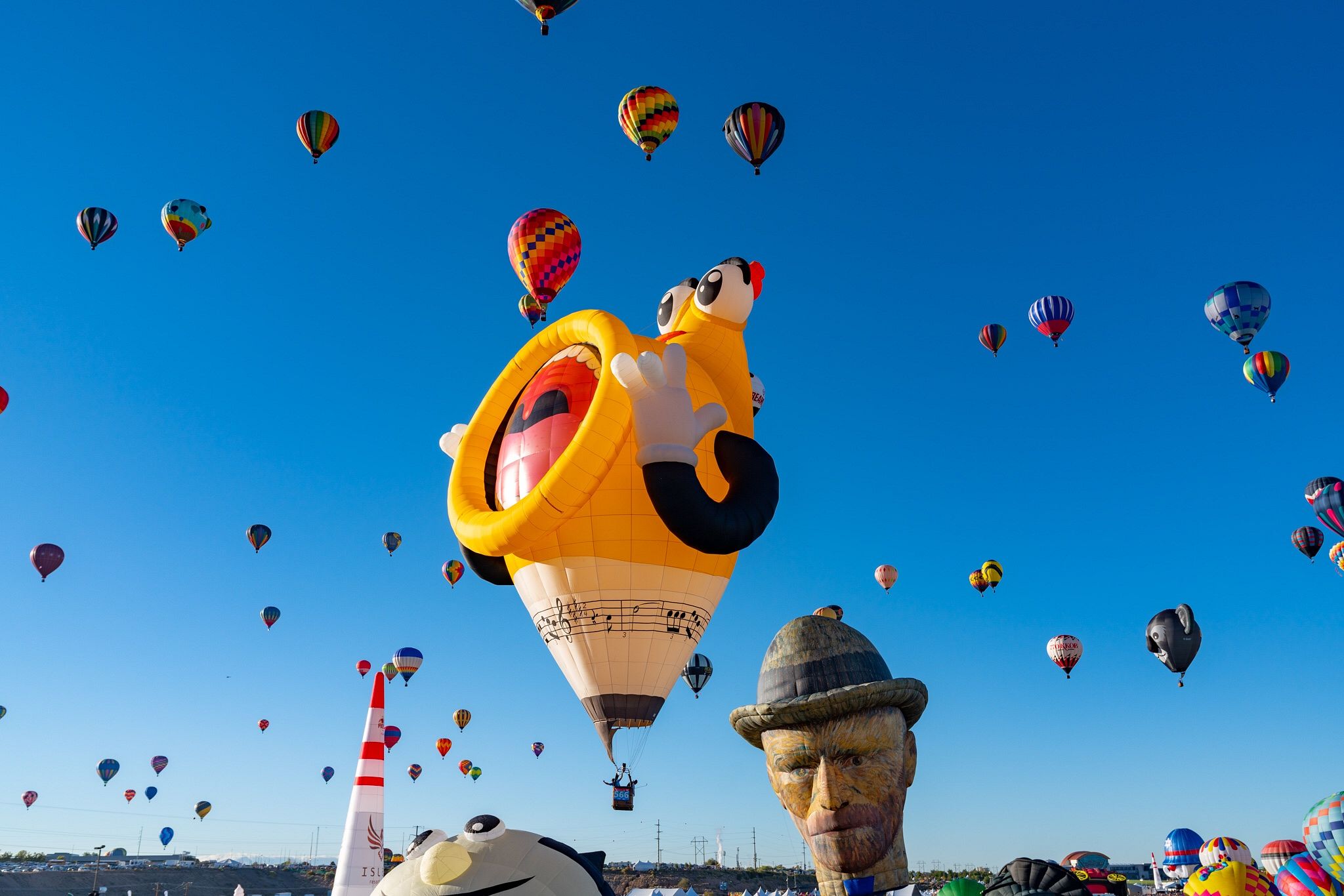 Right after the Balloon Fiesta, we jumped back on I-40 towards Texas to attend the NomadFest. We met more like-minded people and saw the premiere of RV Nomads - The Movie.
Our YouTube channel was long in the making and finally, on October 23rd we published our first video.
Travel Stats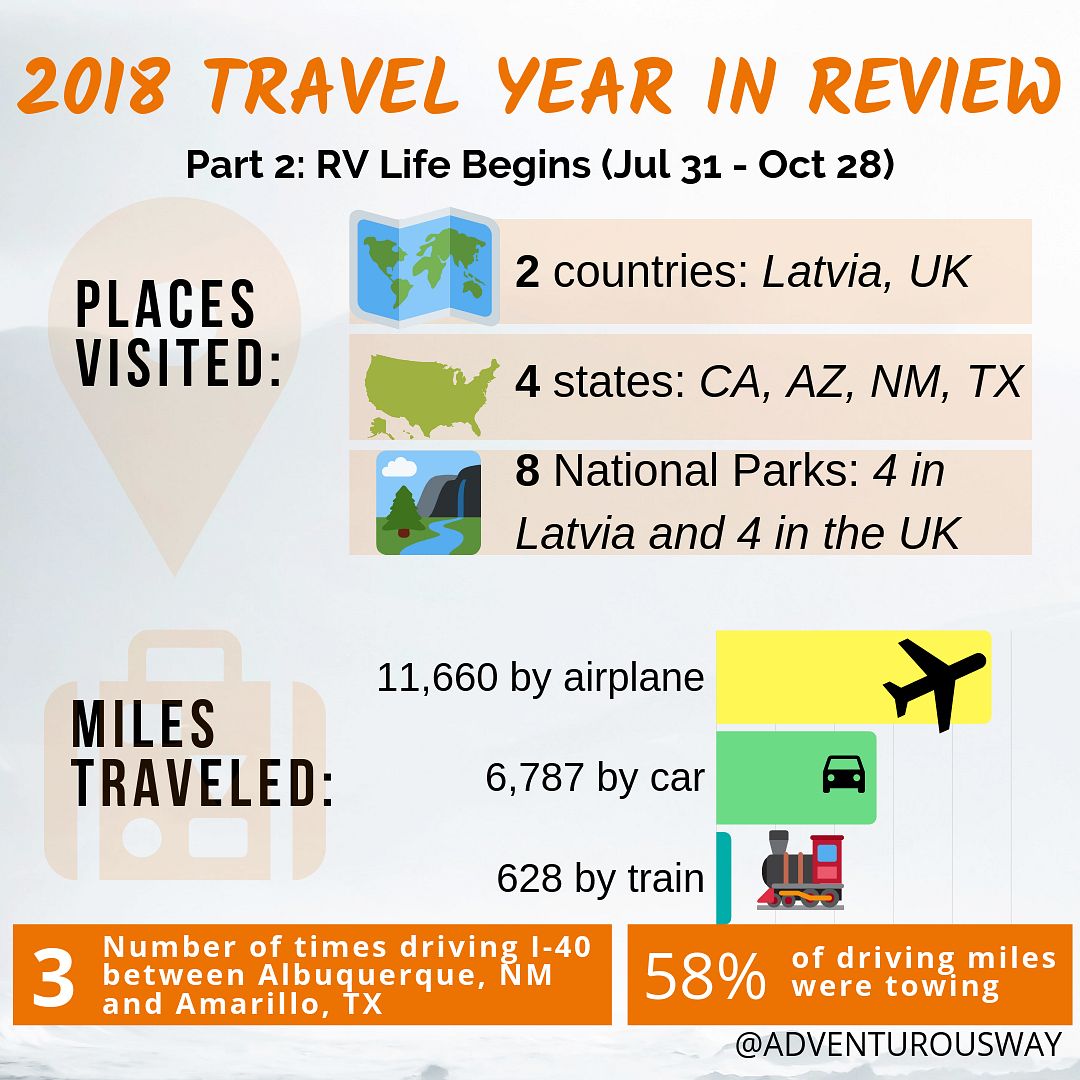 Places visited:
2 countries - Latvia, UK
8 National Parks - 4 in Latvia, 4 in the UK
4 states - CA, AZ, NM, TX
In this period we traveled:
11,660 miles by airplane
6,787 miles by car (3,274 miles were towing our trailer, 2,193 of those miles were in Europe).
592 miles by train
36 miles by Heritage Railway
Number of times driving I-40 between Albuquerque, NM and Amarillo, TX: 3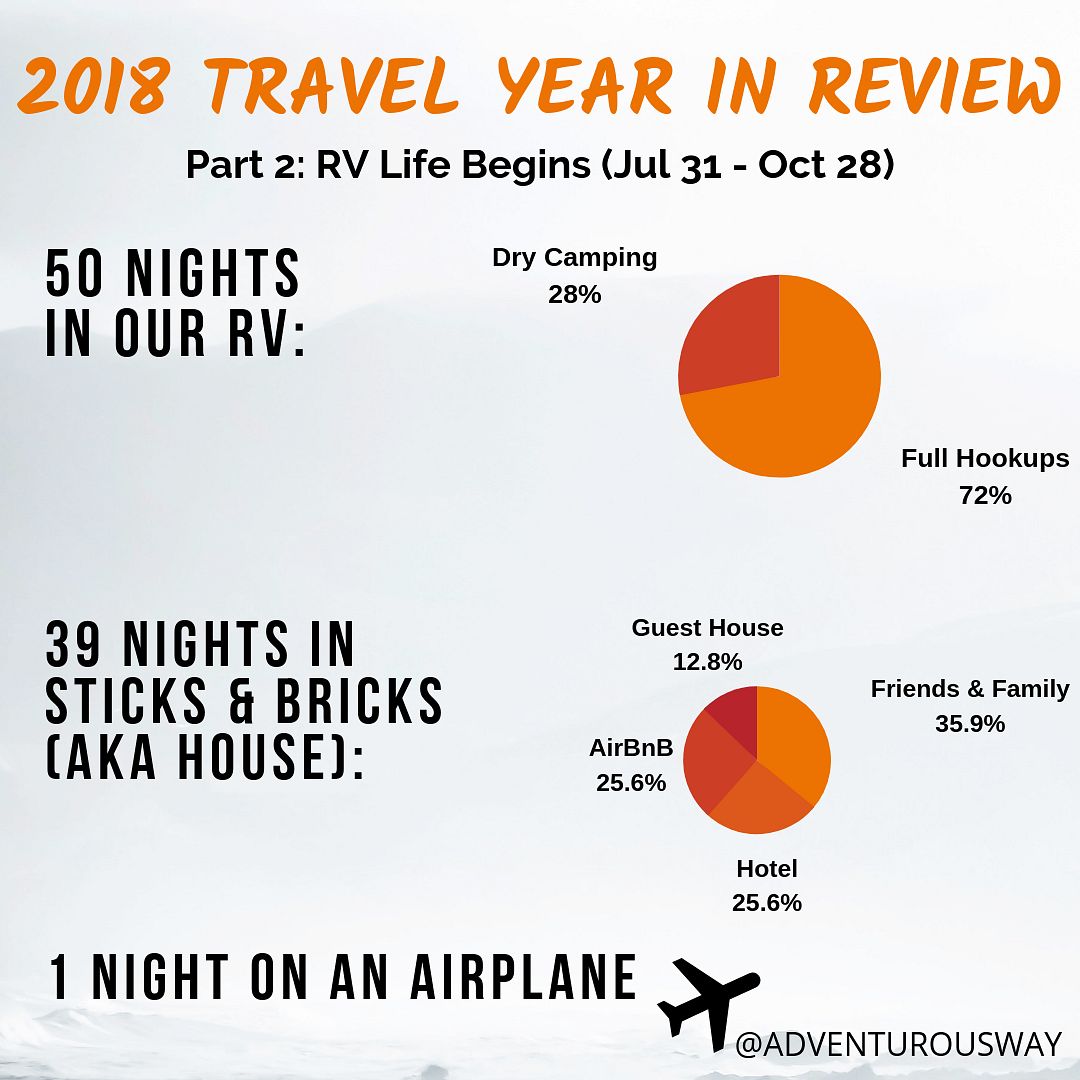 We stayed:
50 nights in our RV
36 nights with full-hookups
20 nights at the Rainbow End Escapees RV Park (avg $18.90/night)
13 nights in independent RV parks (avg $27.51/night)
2 nights in Passport America RV Parks ($18.48/night)
1 night at a KOA ($46.00/night)
14 nights dry-camping
13 nights rally-style camping at an event (Albuquerque balloon fiesta - $35.00/night for just the parking; NomadFest - $52.00/night, included movie screening, some food, event programming)
1 city park - free
39 nights at sticks & bricks (aka house) places
14 nights with friends and family
10 nights in hotels
10 nights in AirBnBs / vacation rentals
5 nights in guest houses
1 night on an airplane
National Park road trip begins (Oct 29th - Dec 31st)
Finally, after all the commitments with dates, our National Park journey could start. We started with 5 days at Carlsbad Caverns National Park and then 6 days at Guadalupe Mountains National Park. We made a quick stop in El Paso for Chamizal National Memorial. Then we spent some extra time near Las Cruces, NM to visit White Sands National Monument and because we loved the boondocking spot at the Organ Mountains.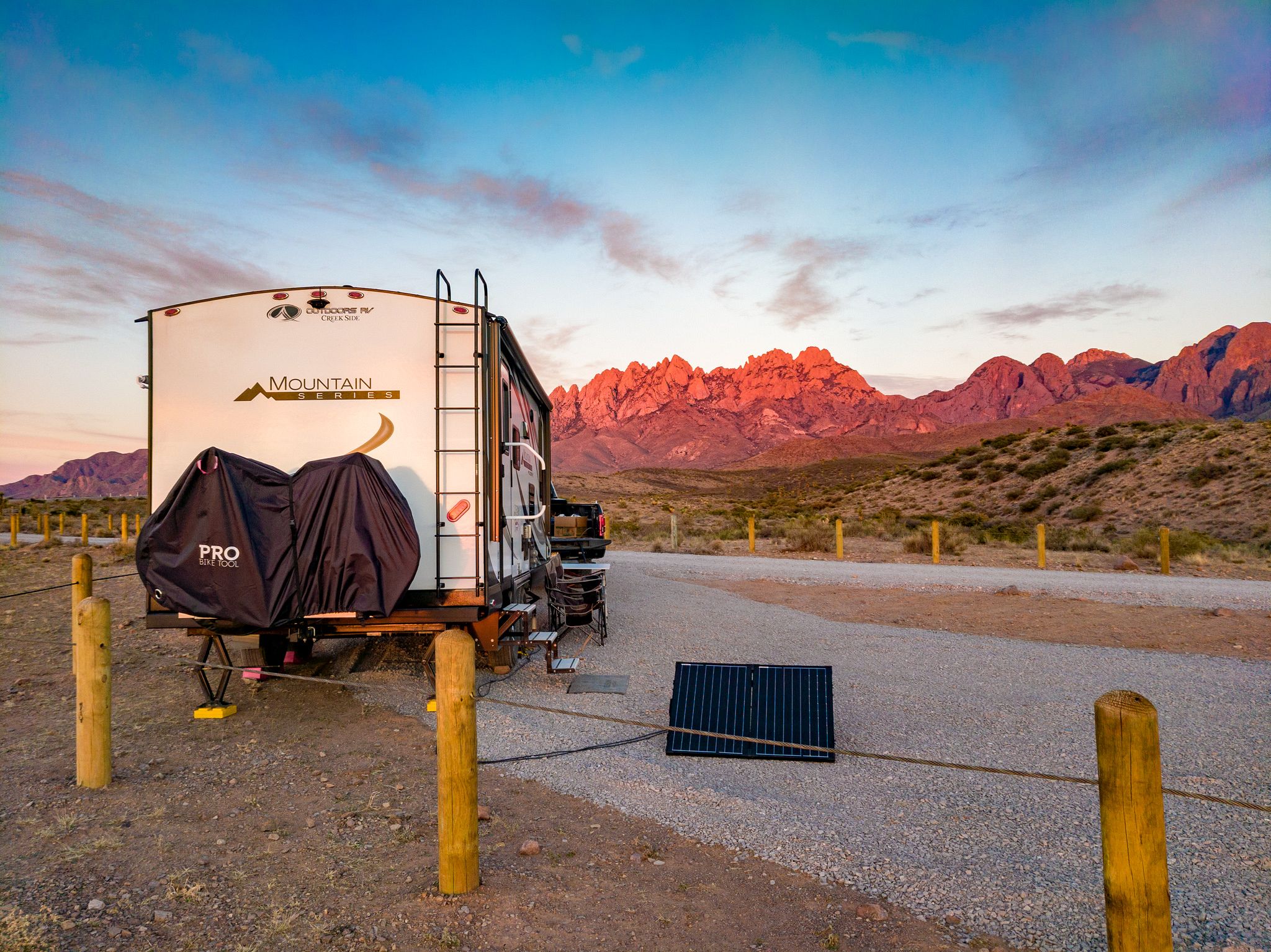 From there we headed to Silver City, NM to see Gila Cliff Dwellings National Monument. We stayed at Gila Hot Springs Campground which was an amazing treat. We were happy with our smaller size travel trailer and its capable off-road setup.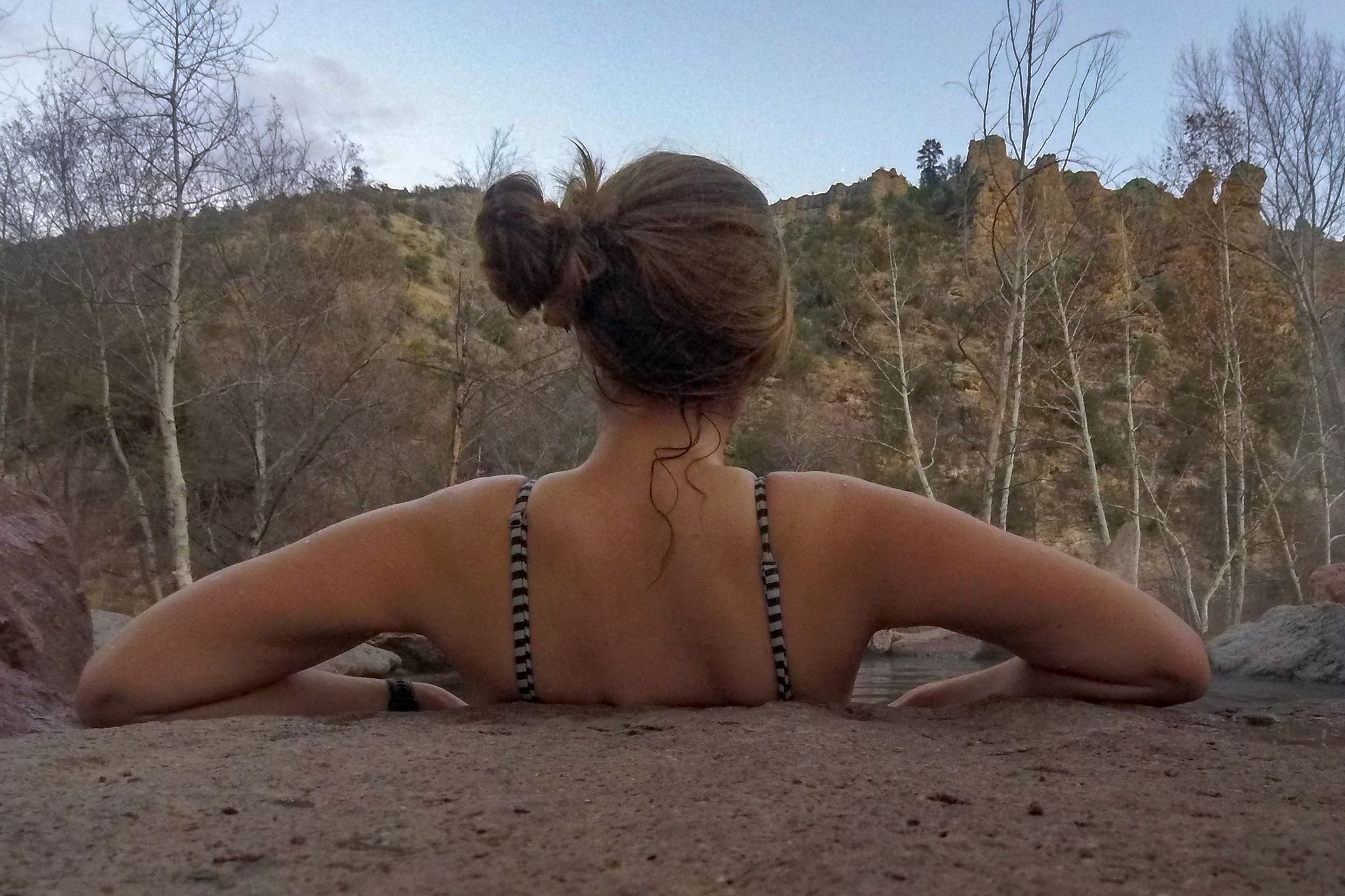 By mid-December, we crossed into Arizona and saw Fort Bowie National Historic Site. Right afterward we headed into Chiricahua National Monument where we stayed in the campground inside the park. Chiricahua is one of the hidden gems of the National Park System. Not a lot of people know about Chiricahua, but it offers absolutely amazing hiking among unique rock formations.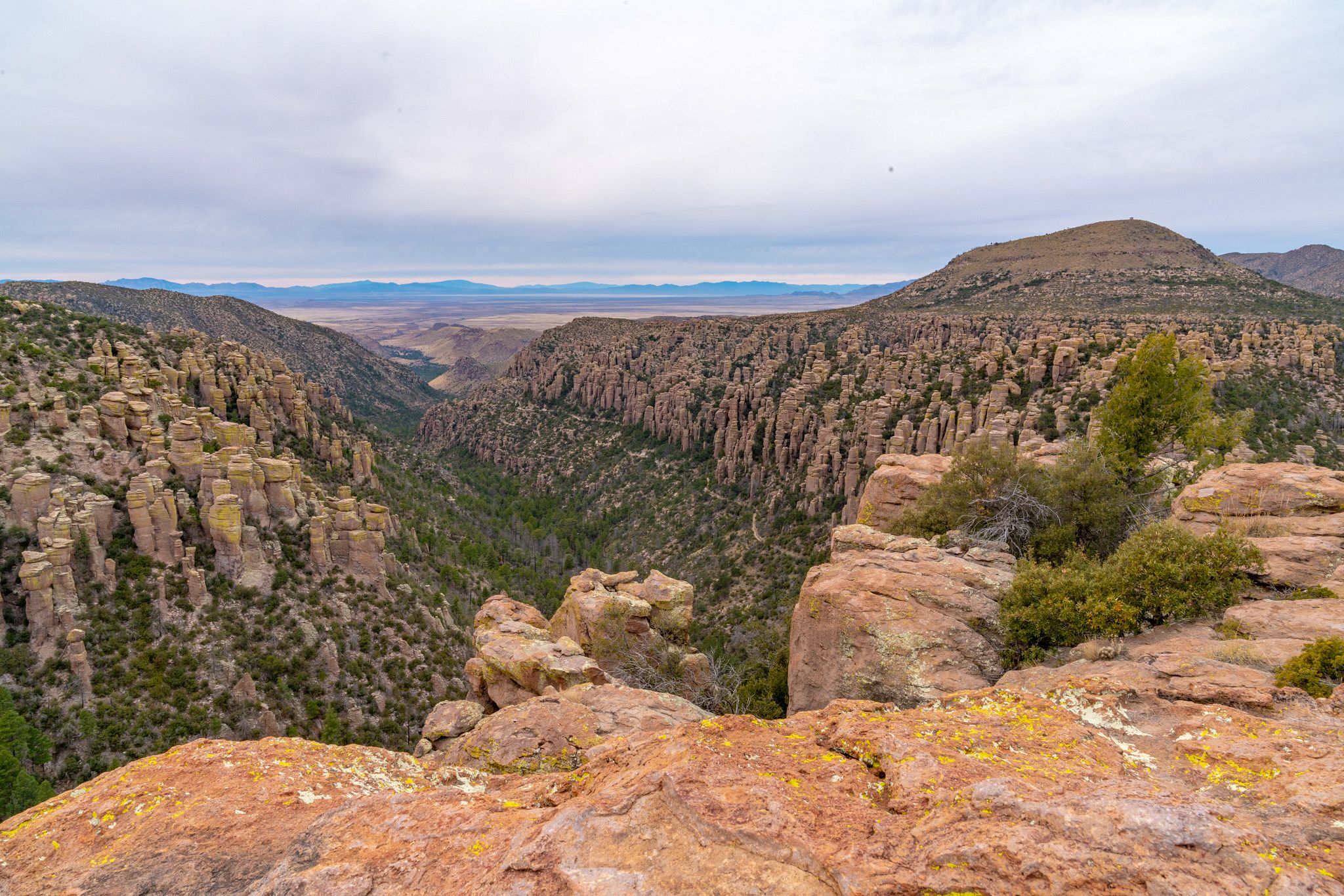 Then we made quick stops at Coronado National Memorial and Tumacácori National Historic Park. And before we could blink it was Christmas. We spent Christmas at an RV park near Tucson and after that, we headed to Quartzsite, AZ for the Xscapers New Year's meetup.
On November 19, 2018, we hit the 100 subscriber milestone on YouTube. A lot of people say it is the hardest milestone, and I'm glad we are over that hurdle.
What a whirlwind year!
Travel Stats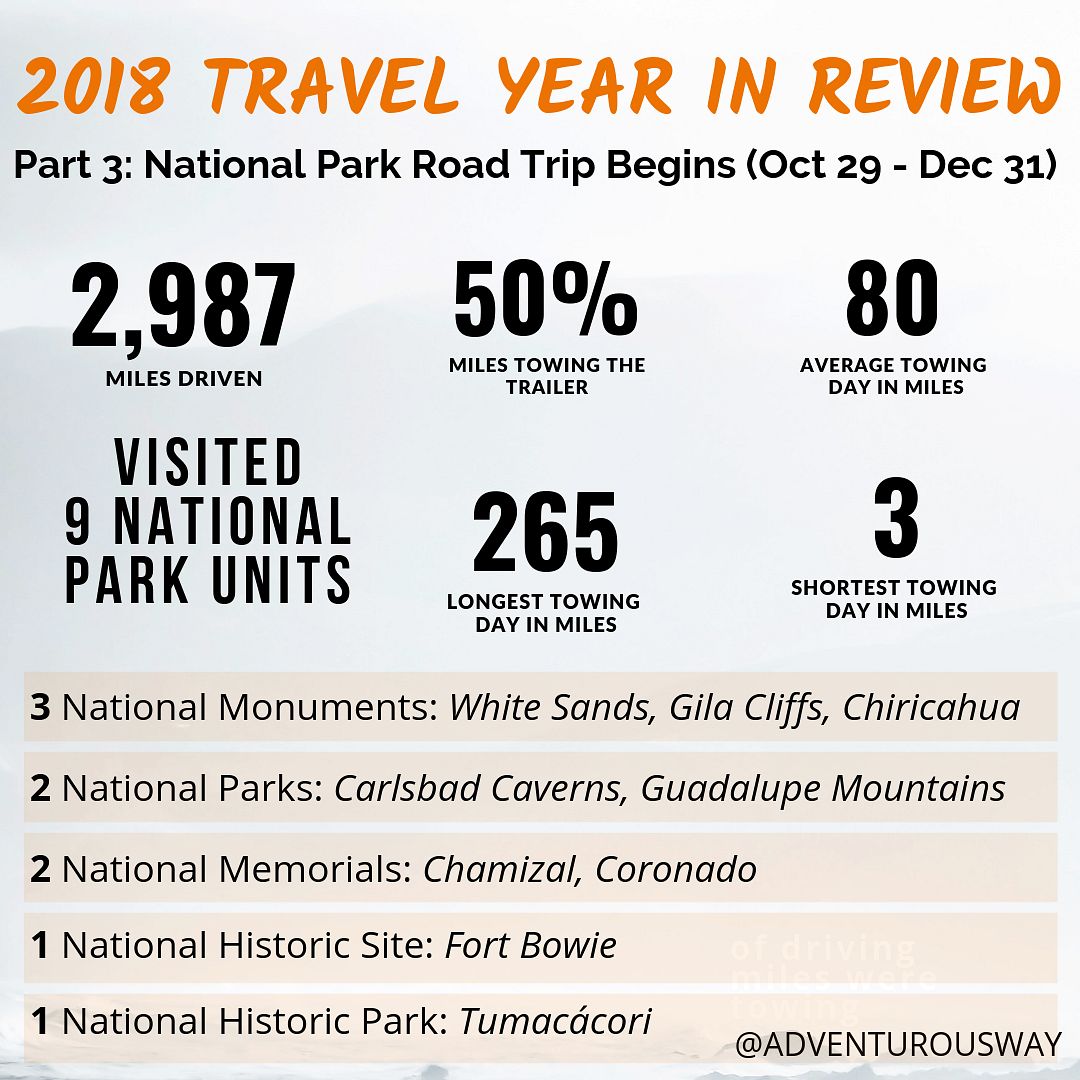 Places visited:
3 states - NM, TX, AZ
9 National Park Units
3 National Monuments: White Sands, Gila Cliffs, Chiricahua
2 National Parks: Carlsbad Caverns, Guadalupe Mountains,
2 National Memorials: Chamizal, Coronado
1 National Historic Site: Fort Bowie
1 National Historic Park: Tumacacori
1 hot spring: Gila Hot Springs
In this period we traveled:
2,987 miles by car, 1516 of those miles (or 50%) were while towing the trailer
Longest towing day: 265 miles (from Lubbock, TX to Carlsbad, NM)Average towing day: 80 milesShortest towing day: 3 miles (from Snyder Hill BLM to Justin J's RV Park near Tucson, AZ)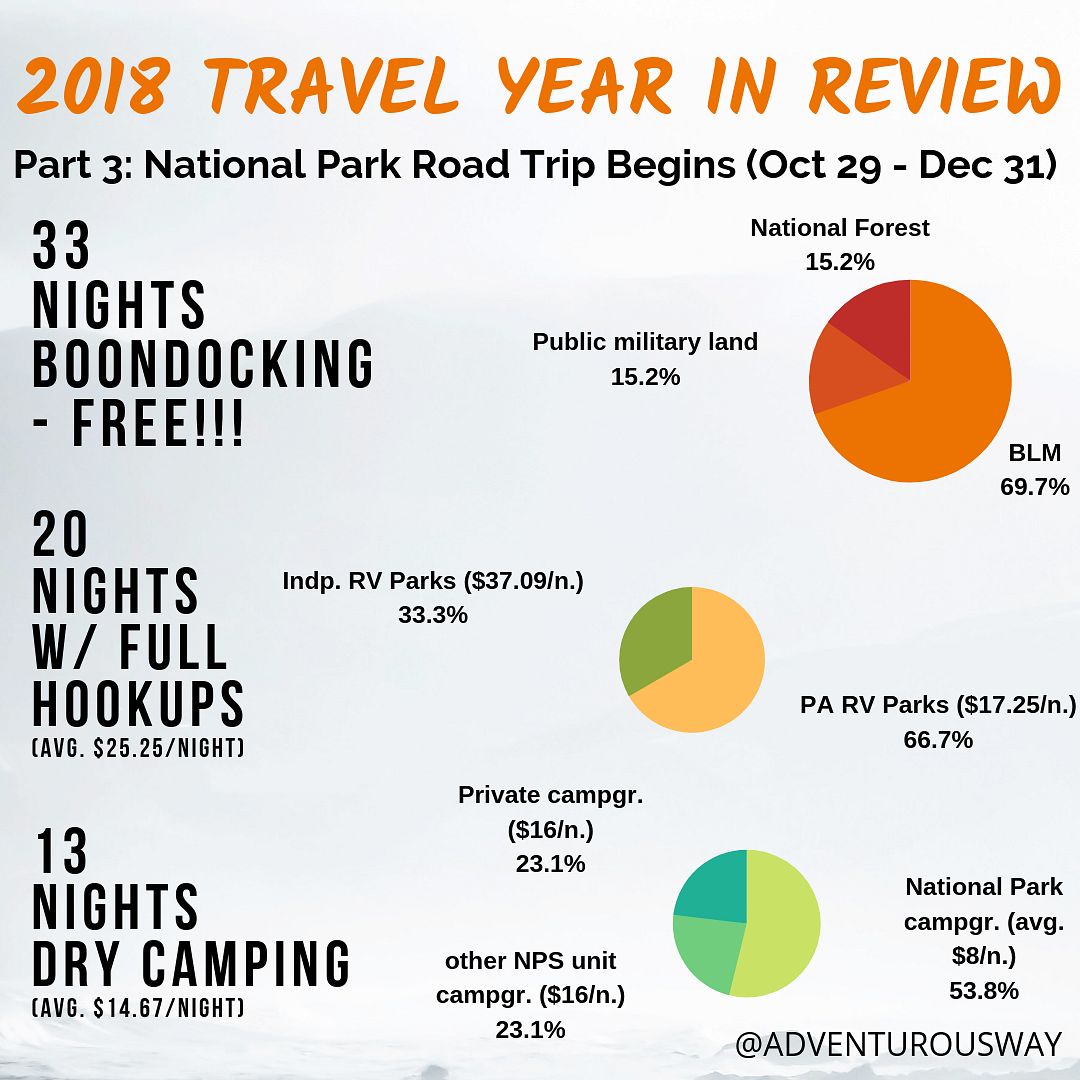 We stayed:
33 nights boondocking (FREE!)
23 nights on BLM land
5 nights on military base land (Lake Holloman near White Sands National Monument)
5 nights on National Forest land
20 nights with full hookups (avg $25.25/night)
12 nights in RV Parks with Passport America discounts (avg. $17.25/night)
6 nights in other independent RV parks (avg. $37.09/night)
13 nights dry camping (avg $14.67/night)
7 nights in National Park Campgrounds ($8.00/night)
3 nights in other NPS unit campgrounds ($16.00/night)
3 nights in a private campground ($16.00/night)
Number of places stayed: 17Average length of stay: 3.4 nights in one placeLongest boondocking stay in one place: 7 nightsLongest stay in an RV park: 7 nightsAverage nightly price across all nights, including free: $9.33/night
Exploring stats:
Over all of 2018 I:
ran 113 miles over 59 runs with a total of 2,648 ft of elevation gain
biked 48.6 miles over 7 bike rides with a total of 1,112 ft of elevation gain
hiked 193.96 miles over 51 hikes with a total of 33,842 ft of elevation gain
hiked 11.85 miles of Continental Divide Trail or about 0.38% of its total length which is 3100 miles.
Conclusion
What a year 2018 was! We quit our jobs, moved to Texas, installed electrical upgrades to set up our trailer for extensive boondocking. We kicked off our National Park quest to visit all 400+ National Park Units and visited 9. Considering we weren't sure how much we would want to boondock, boondocking 50% of the time was a great start.