In our small, 21 ft RV, we have to think very carefully about everything we buy as we have so little space. We can't afford to have something that doesn't work properly, or takes up more space than needed to get the job done. So we research things thoroughly before we buy, and if something doesn't work for us, we're not afraid to say it.
But sometimes we stumble on some absolute gems, so check these out and let us know in the comments what your most surprisingly useful RV accessory is!
As an Amazon Associate we earn from qualifying purchases.
Pizza / Baking Stone
Unlike in a house, most RVs have a propane oven - with a single burner in the middle. Food placed at the bottom will burn to ashes on top, and food on the top shelf will burn underneath long before the middle is cooked!
We had read that a pizza stone was the answer - it helps to dissipate the heat more evenly in the oven regardless of what you're cooking, not just pizzas! I had a really nice pizza stone from when I lived back in the UK, and it was the perfect size for our RV oven. Success! Until the third time we used it, and we heard a loud CRACK!
Completely destroyed.
So I went in search of the ultimate RV pizza stone. Something that would fit the small RV oven, handle the direct heat from the propane burner, and heavy enough to dissipate heat evenly in the oven.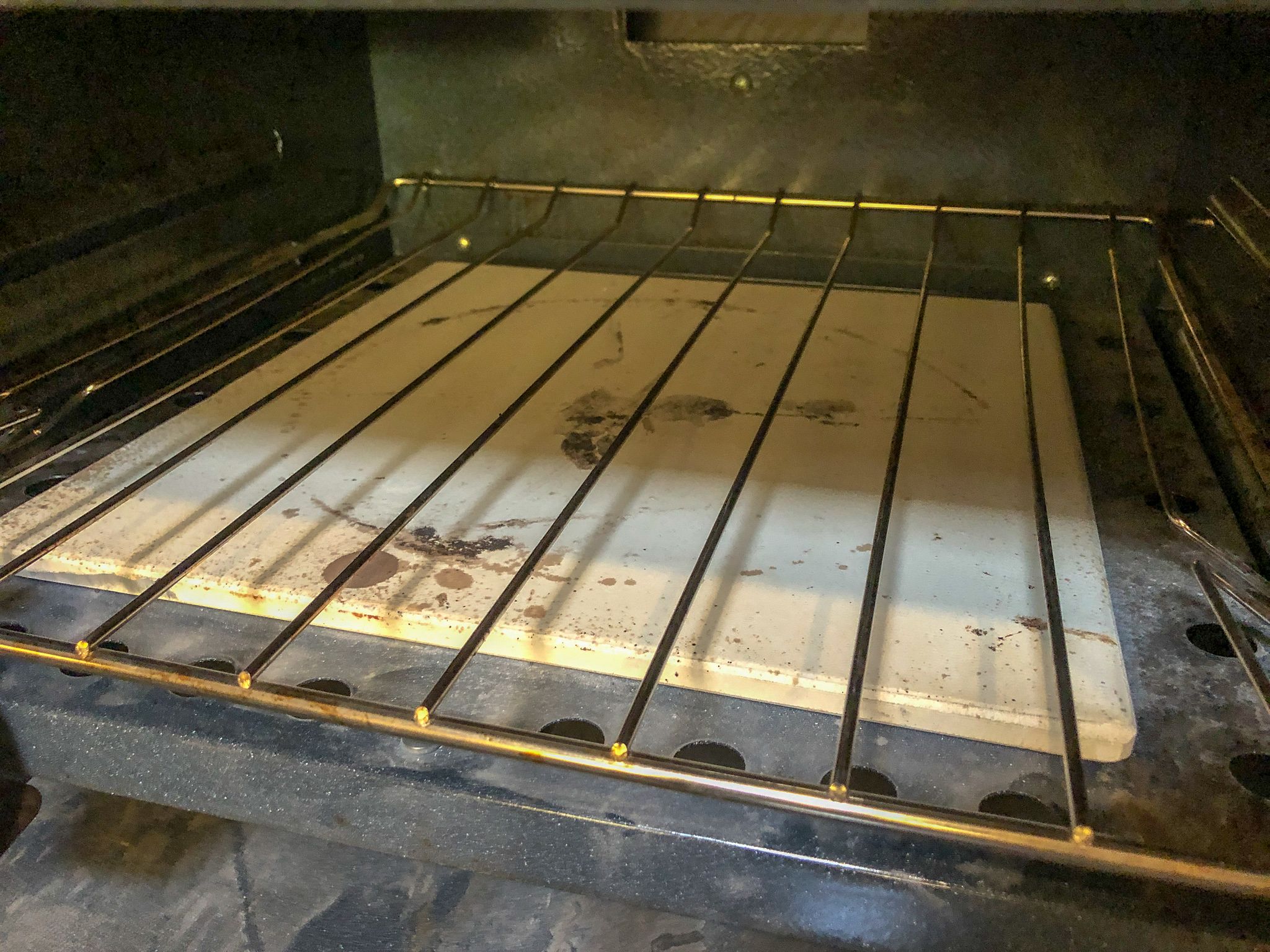 And we nailed it! The Waykea 12" x 12" Pizza Stone is the perfect size and being square, it fits neatly in the oven without covering the vent holes around the sides! It's made from Cordierite and can handle up to 1400°F! We've been using it for several months and it works perfectly - no more burned cakes, pizzas or pasta bakes. Our RV oven now behaves just like a regular domestic oven!
USB Electric Arc Lighter
While we're on the subject of ovens, let's talk about lighters. Unlike domestic electric oven, our propane oven needs manually lighting by pressing the pilot knob down and holding a lighter inside the oven.
We started with a cheap BIC lighter, but it's tricky to reach inside the oven and light the lighter. I was about to buy one of those long lighters, when I stumbled on the Tacklife Electric Arc Lighter!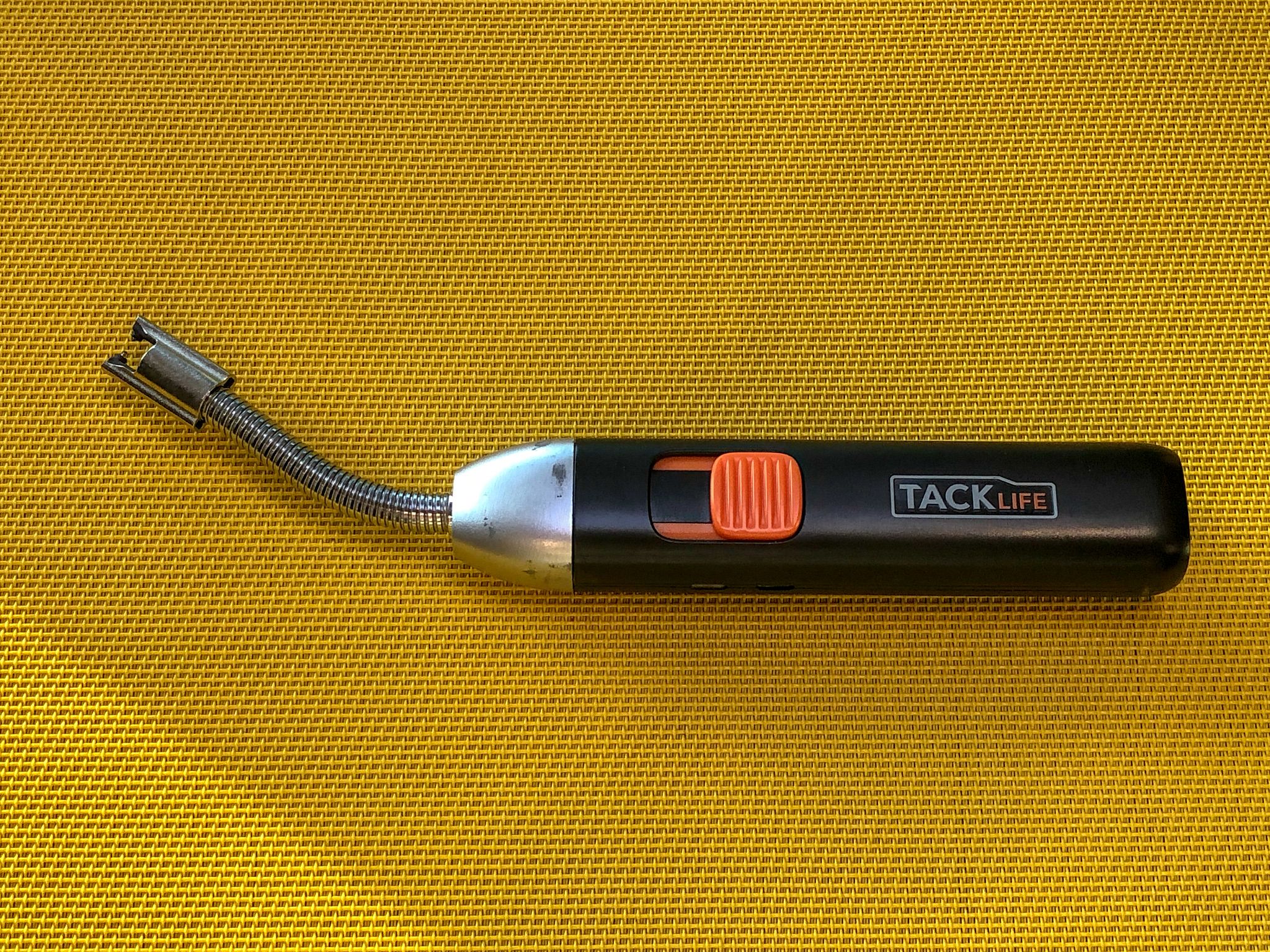 This thing is amazing! Sliding down the safety switch reveals a button, and when you press it, an electric arc appears at the end of a flexible neck - this is hot enough to instantly light the propane oven. No mess, no awkward switches. It's so easy to use that I can easily do it when I'm wearing oven mitts in case I need to relight the oven while it's still hot.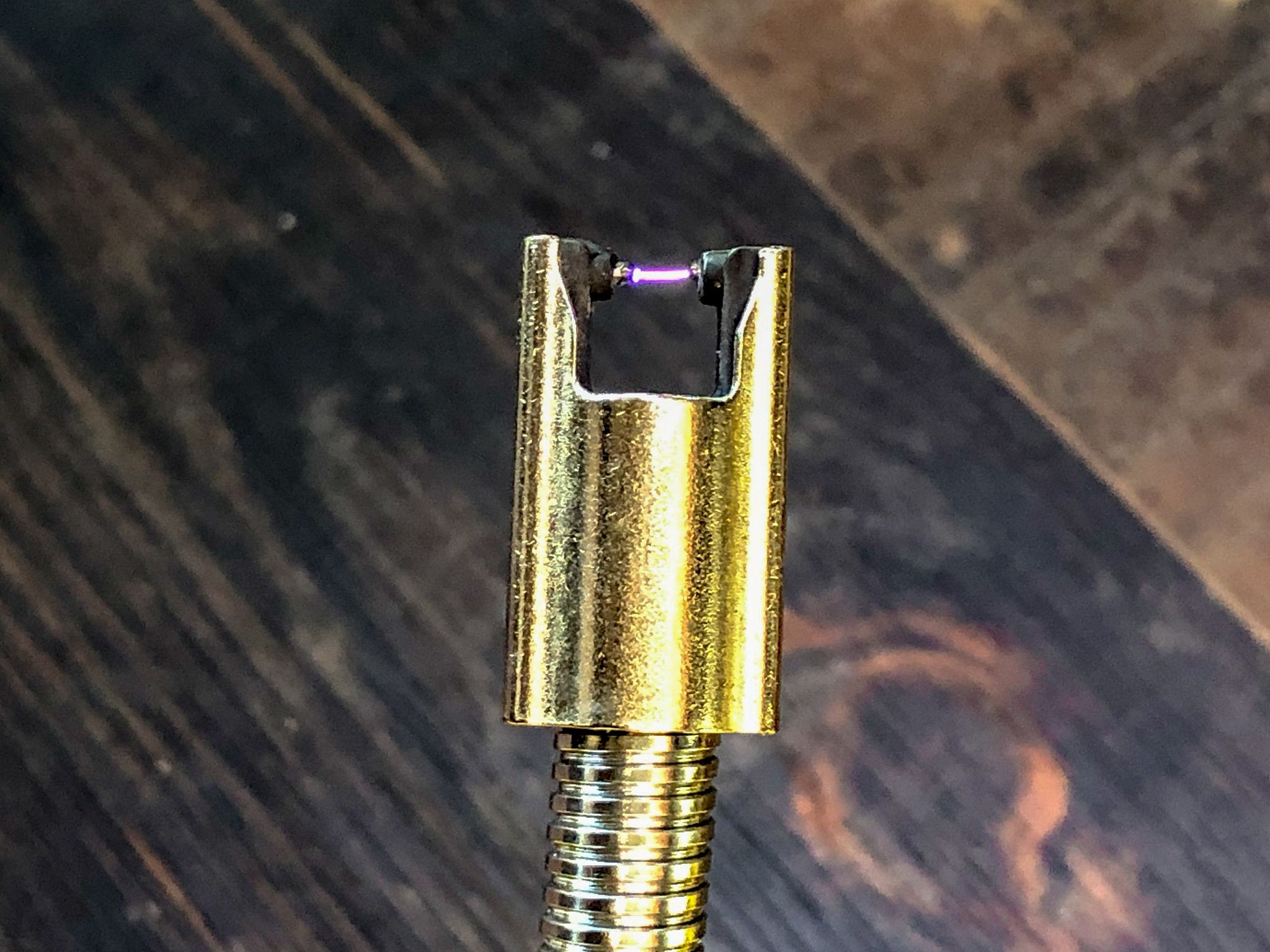 It also works great on the gas stove and outdoor propane fires too. It can light candles, but you have to be careful not to get wax on the tip, so we stick to our cheap BIC lighters for that!
And best of all, when it's time to "refill", just plug it in to a regular USB socket and you're set for another 1,000 lightings! This is my favorite kitchen gadget!
Flexible Shatterproof Recyclable Wine Glasses
If like us you tend to move regularly with your RV, then you know that unless you take extraordinary precautions, it's only a matter of time before your glassware gets damaged. So when we hit the road, we didn't even bother packing our glasses, we knew we wanted plastic glasses.
But not wanting to be constantly buying and throwing away non-recyclable plastic cups like you can buy at Walmart, we went on the hunt for some nice recyclable wine glasses which is when we found the Govino Dishwasher Safe Flexible Shatterproof Recyclable Wine Glasses.
We bought a 4-pack of 16oz glasses but they also do a 12oz version too. They've held up to everything we've thrown at them - wine, beer, juices and smoothies - for almost 6 months. The tumblers have an indent on one side to make them easier to hold - and they feel really good in your hand. The plastic is really clear, and although there are a few scratches from sliding around in our cupboard, they still look great!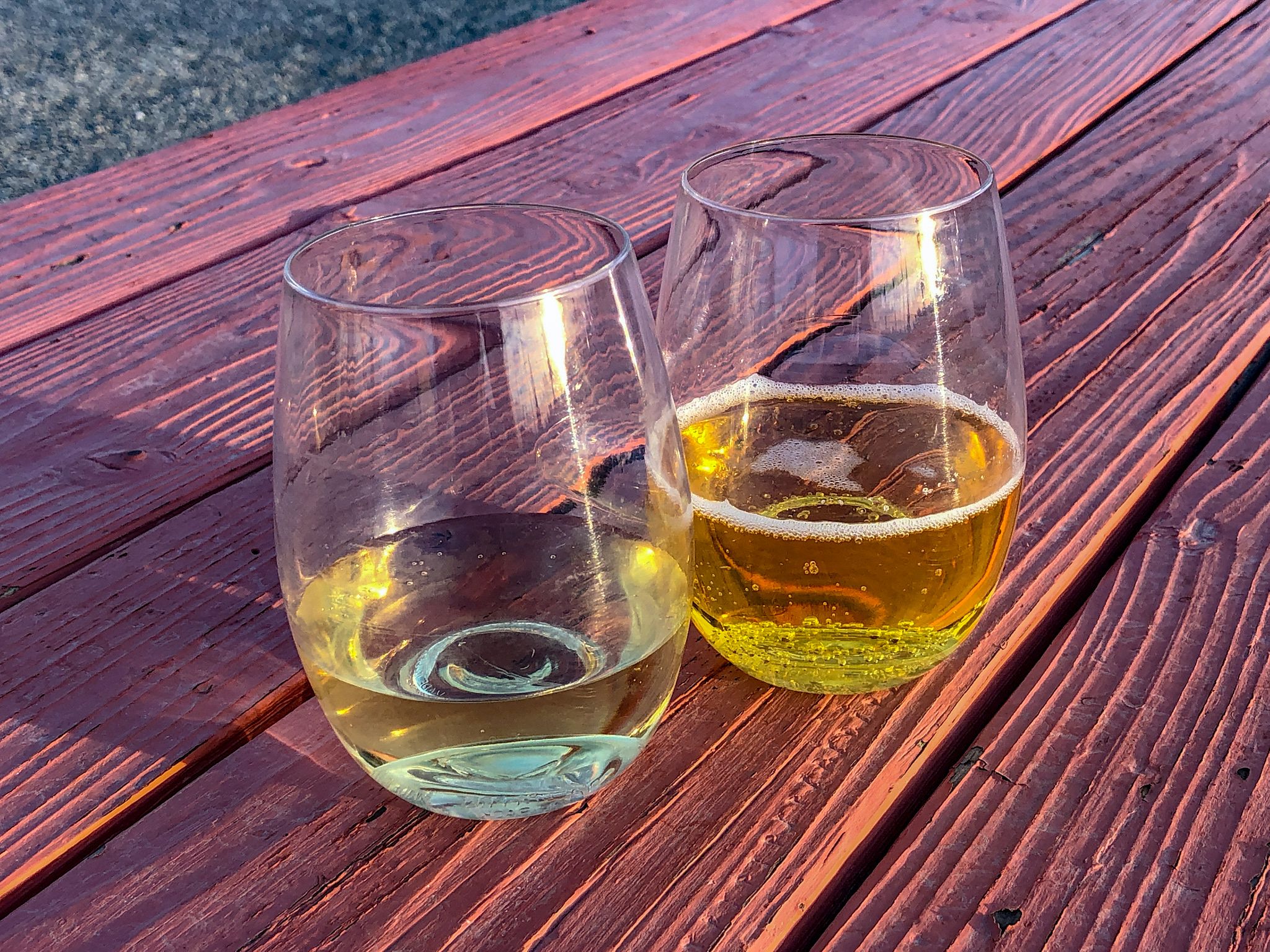 So if like us you want something more resilient than glass and don't want to buy disposable plastic cups, then make sure to check these out!
Screen Door Handle
Like many RVs, we have a mesh screen door inside the main door itself. How often do you go to close the door and try to grab the bar where the mesh attaches, but in doing so, damage the mesh screen? Come on, hands up! I do it all the time, and the mesh gets stretched more and more.
And once there's a hole in the mesh, you can guarantee bugs will find it and get inside! Eurgh!
The Camco Screen Door Cross Bar Handle is a bar that attaches to the door so you don't need to grab the mesh screen any longer. Best of all, it's adjustable from 21-5/8" - 28-5/8" to fit different doors, and they even do a wide version if you need it!
So what are you waiting for? This cheap but effective mod will help protect your RV, and it's dead easy to install!
Digital Water Flow Meter
OK, hear me out on this one. The Rainwave RW-9FM LCD Digital Water Flow Meter is a tiny gadget that you screw onto your hose and it measures the amount of fresh water flowing through.
So why is that useful?
Well, if like us you have the tank meters that just show empty, ⅓, ⅔ and full, then you know how unreliable they can be. With this, we know EXACTLY how much water we are putting in our tanks, and see when each of the tank meter lights illuminates. For instance, we've found that our "Full" light comes on long before we've filled it to the rated capacity, so now we're able to safely fill the tank when we go boondocking.
It's also great for when you're filling your fresh tank and you want to see how much longer it's going to take! And we use it when we connect to city water too, just to see how much water those long, hot showers take - although maybe you don't want to know the answer to that one!
Either way, this is a fun little gadget that's helped us get the most out of our RV for boondocking especially.
Water Tank Filler with Shutoff Valve
Filling the fresh water tank can be a pain. You have to go through some advanced balancing act to persuade the hose to stay in the filler cap, and then keep a close eye on it so you can quickly run over to the faucet and shut it off when it's full.
Well, no more. The Camco Water Tank Filler with Shutoff Valve is a super cheap little accessory that screws onto the end of your hose. The clear tube is about 8" long so it extends into the neck of your tank to hold it in place. And it has a built in shutoff valve so you can easily control the flow and turn the water off completely when it's full.
Although simple, it works really well and helps us quickly fill our fresh water without making a big mess!
These are our favorites, but let us know in the comments below what your most surprisingly useful RV accessories are!