Amazon Lockers
I'll be honest: when we lived in our sticks-and-bricks house, I had a full blown Amazon addiction. Rarely did a day go by where there wasn't at least one delivery. Oftentimes there would be multiple packages.
Moving into the RV was like going cold turkey.
Not only did we no longer have space to accumulate "stuff", but when you live on the road you don't have a fixed address for deliveries. We typically now rely on local stores, and of course, Walmart!
But occasionally, we want something that can only be found on Amazon. This is where we make use of Amazon Lockers. If you haven't seen these, they're secure lockers operated by Amazon that can only be opened with a code. You have your Amazon order shipped to one of these lockers, then they send you a code and you have 3 days to collect your "stuff".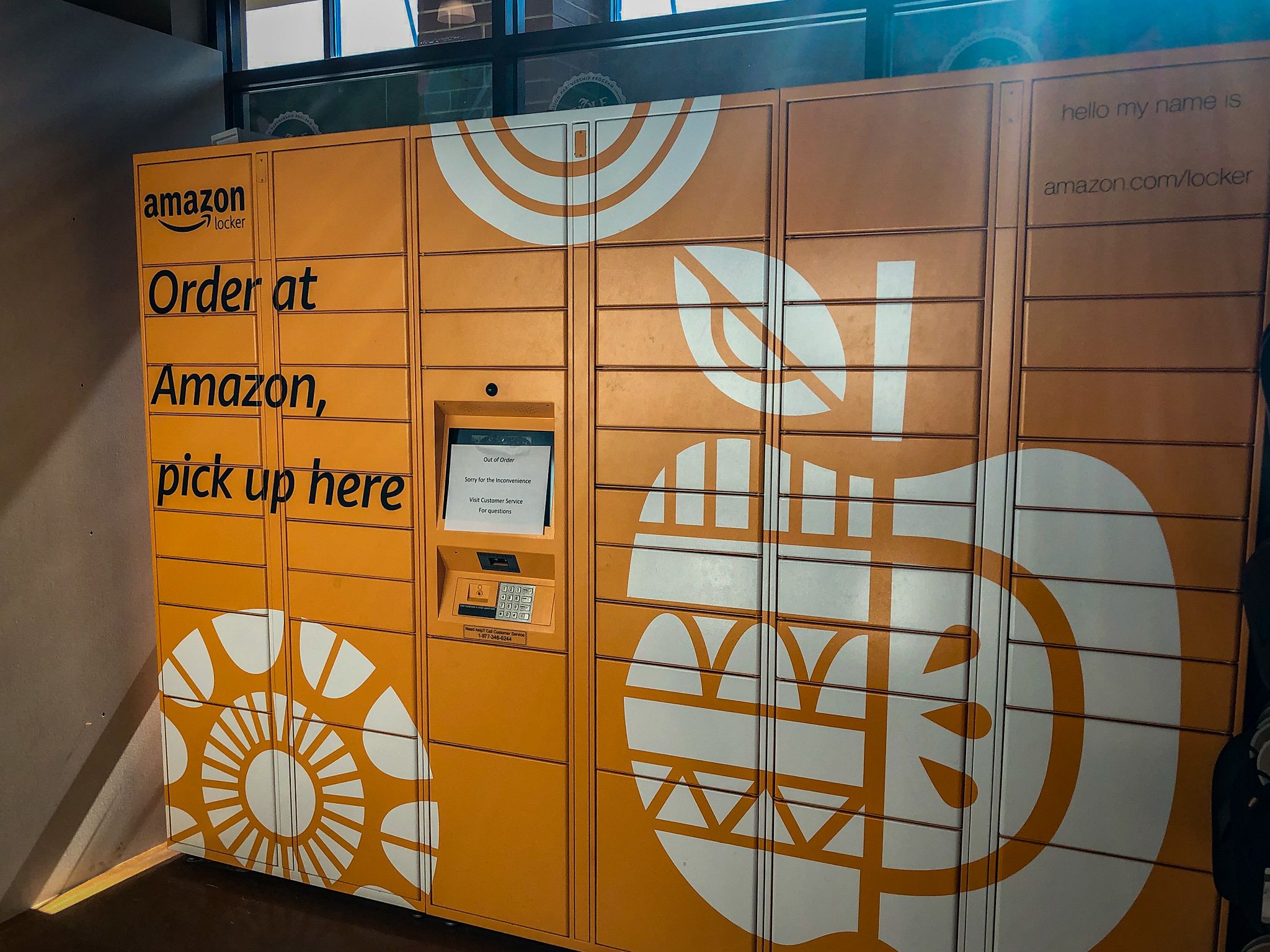 Amazon Lockers are usually only found around larger cities - where they can be found in some gas stations and, since Amazon's acquisition, Whole Foods.
Normally the process works great - we add things to our Amazon cart as the need arises, and then a few days before we'll be passing near somewhere with an Amazon Locker, we'll place our order.
That's what we did in Boise, ID.
As we drove up I-84 last week, we took a detour out to the Whole Foods in Boise to collect our shipment. Except the Amazon Locker was broken. Our things were inside, but the power was out and they had no ETA for when they'd be able to restore access.
In the words of Homer Simpson: d'oh!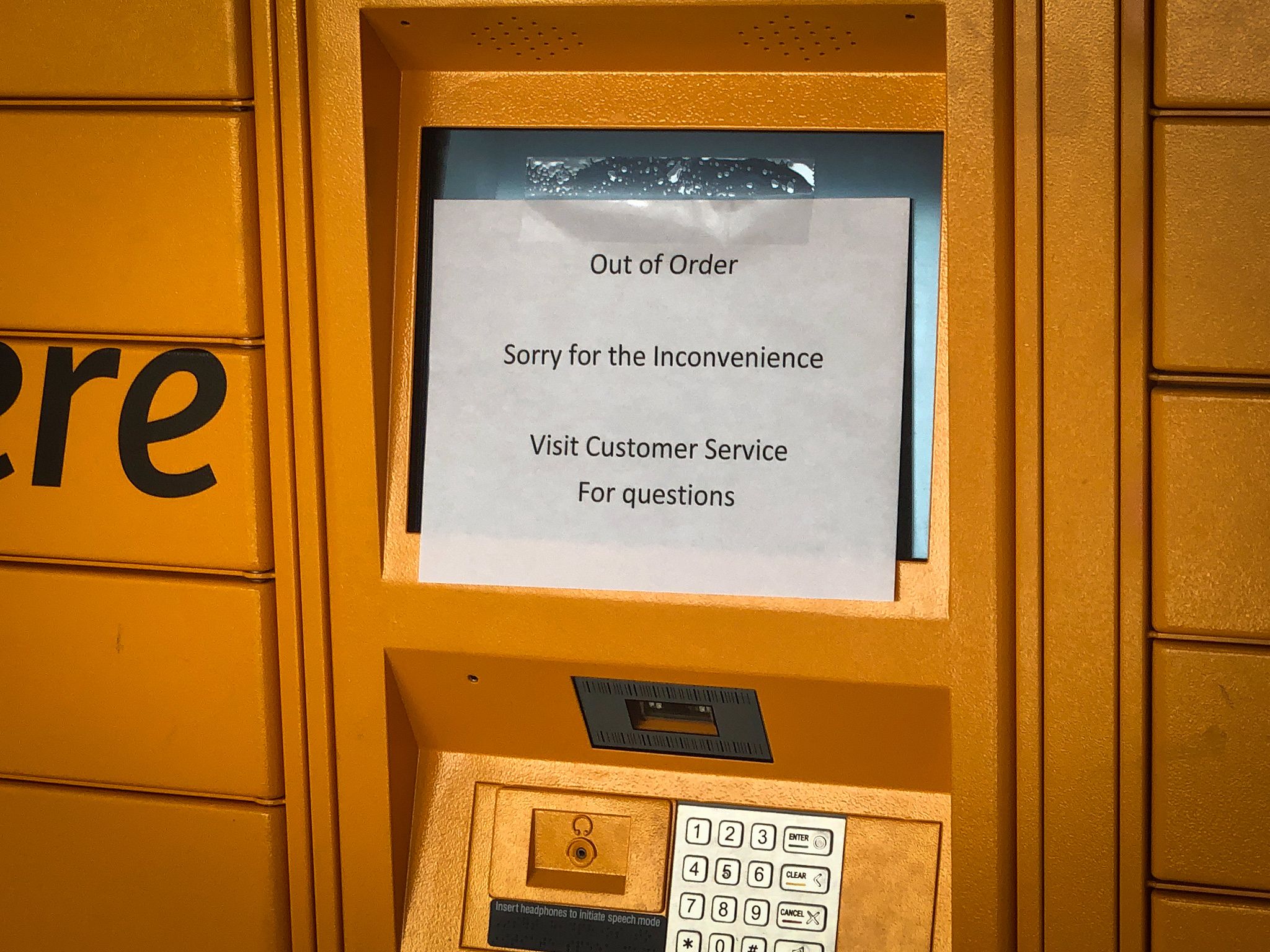 Fortunately nothing in the order was critical, and if you don't collect it within a few days they'll return your order and refund you in full. Inconvenient, but we'll just have to place the order next time we're passing an Amazon Locker!
Indian Valley Overlook Boondocking
We finally made it to Oregon, and had chosen a camping spot over the Labor Day weekend. It looked perfect - way out in the National Forest, miles from anywhere, but according to the reviews on Campendium it had good cell signal; excellent!
I put the coordinates into Google Maps and followed its instructions.
In hindsight, that was a mistake. It led us in from the south side, along a 5-mile long, incredibly rough, sandy and narrow dirt road. We needed 4WD Low to pull us through - both for traction and to keep the engine temperature down.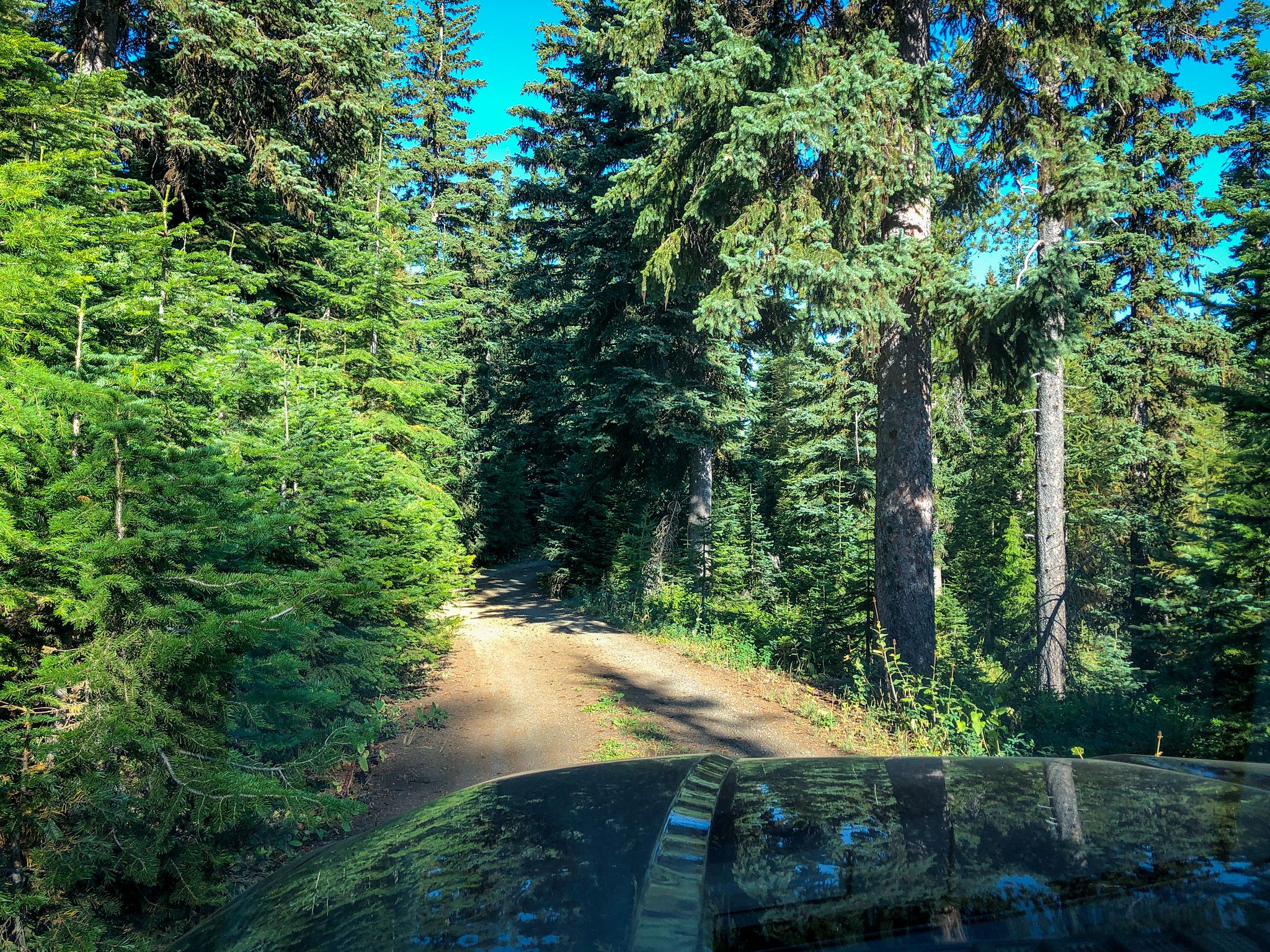 Even so, we picked up a lot of Oregon pin-striping down both the truck and trailer. Hopefully most of it will wash off, right?
The camping spot made it all worthwhile though - a few crude fire-rings dotted an open area surrounded by trees on three sides, and a panoramic view of the valley below in front of us.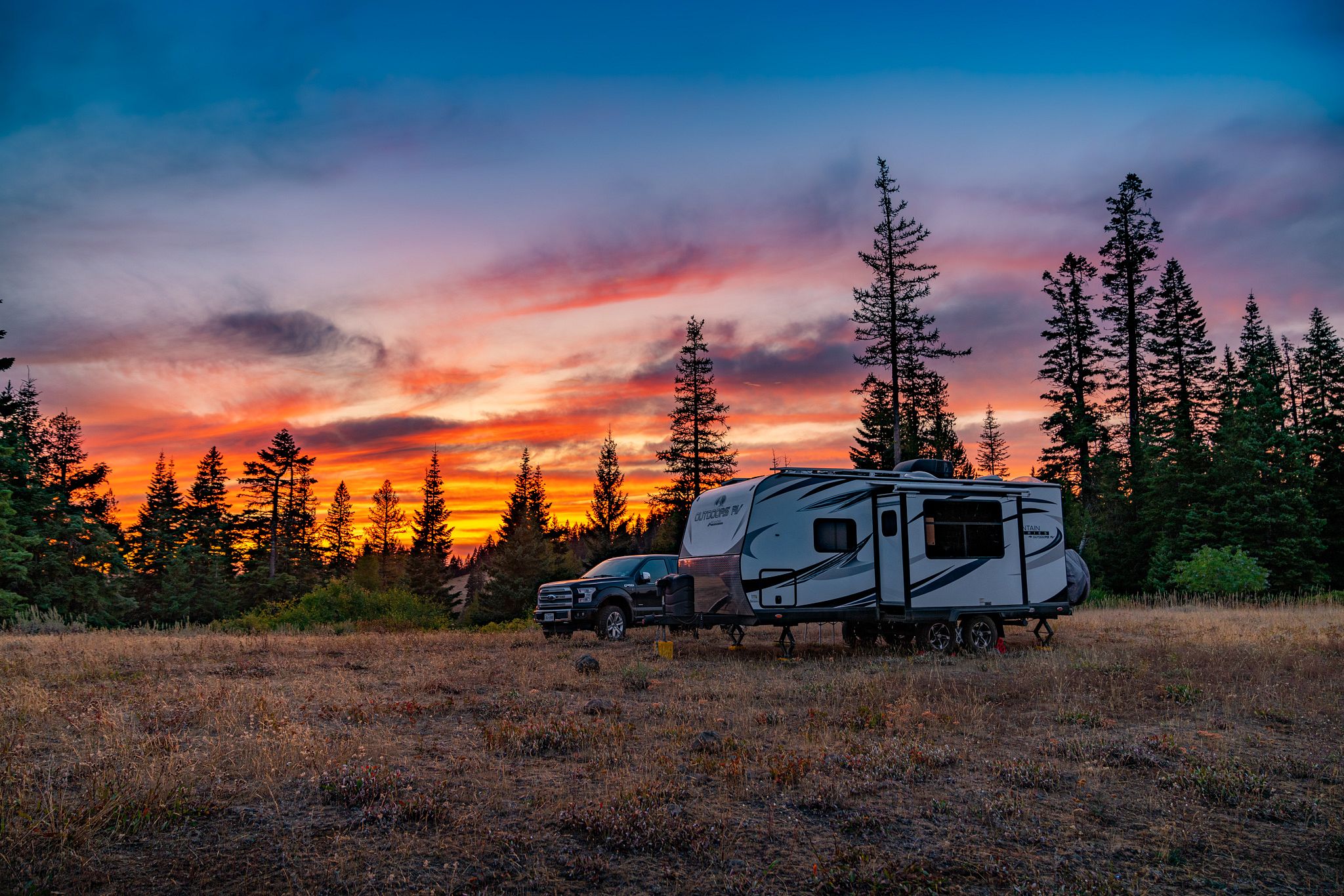 Cell signal on Verizon wasn't great, but AT&T made up for it.
AT&T: 29.3Mbps down / 5.97Mbps up / 77ms ping
Verizon: 1.81Mbps down / 5.61Mbps up / 53ms ping
The result was a quiet boondocking spot with no neighbors over the Labor Day weekend!
Thompson RV
The big event this week was our visit to Thompson RV in Pendleton, OR. We visited them a couple years ago, just after we did our Outdoors RV factory tour, but we wanted to go back.
Thompson RV is consistently recommended in the Outdoors RV Owners group on Facebook as being extremely helpful and offering excellent customer service - one of the perks of being family owned and operated. Also, being a specialized Outdoors RV dealership just 45 minutes from the Outdoors RV factory in La Grande, OR, they have a great range of models and a great relationship with Outdoors RV themselves.
We spent a whole day filming with them, learning about the latest range of Outdoors RV travel trailers, fifth wheels and toy haulers. They really know their stuff, and we had a really fun time there. Thank you to Corrin, Burton and the team!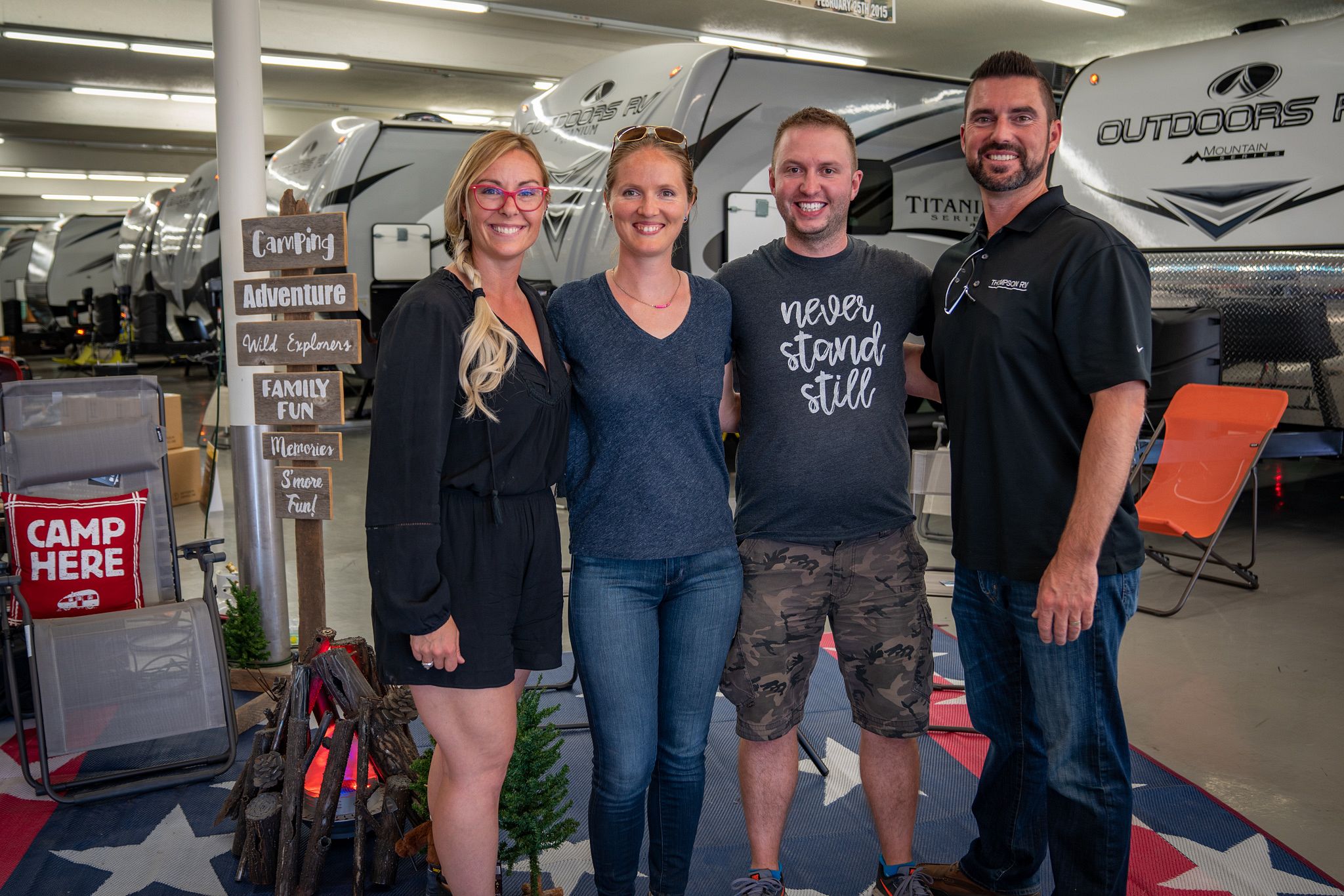 Make sure to subscribe to our YouTube channel to be the first to know when our video goes live!
What is a National Park Unit?
The reason we left our home in California and moved into an RV was to visit all 419 National Park Units across the US. Most people are surprised when we say this - not just because of the obvious magnitude of the goal, but because they don't think there are 419 National Parks in the US!
Well, that's true - there are only 60 National Parks. But there are 419 National Park Units - including lots of National Monuments, National Memorials, and many more.
To help explain what they all are, why they're named and how they're different, in our latest National Parks blog post we've laid it all out.
Next Time
We're still up in Oregon to visit with Outdoors RV, but by next Thursday we'll be in Colorado. Along the way, we have a special stop in Nevada that we can't wait to share.