Preparing to hit the road
It's been over 2 months since we arrived in this spot near Boise, ID. 2 months! We rarely stay in one place 2 weeks, let alone 2 months.
But the pandemic and subsequent lockdown have redefined normal. We're incredibly grateful to our friend Cortni for letting us come and stay here, but we're itching to get back out on the road. While the pandemic is far from over, and sadly some states are seeing a resurgence, we can't stay here forever.
We think we have a plan. Part of a plan. 12% of a plan. OK, it's more of a concept.
We're going to stay here until just after July 4th, then head further north to stay with some friends on their land in Washington for a few weeks. After that, we'd like to spend some time exploring Washington and Oregon, and hopefully make it down to California to visit friends in San Francisco.
Obviously that all depends on how things evolve over the coming weeks and months, so we're trying to keep our options open!
Regardless, we're planning on hitting the road in less than 2 weeks, so we're starting preparations. It's not often that we stay somewhere that we can receive Amazon deliveries, work on our rig and have big stores nearby. We're doing our best to catch up on all the RV maintenance and have a big sort out in the rig.
Finishing off the remodel
Speaking of the rig, we've been putting the final touches on our remodel. The desk is in and is working great, and we've been sorting things to go in the cabinets.
Our new office chairs are super comfy, and I've been able to relocate my "office" from the bed to the desk now. Much more ergonomic!
The kitchen blind arrived this week so all that's left to do is install the blind, touch up some nail holes and add some caulking. We could have done the caulking earlier but I really hate caulking so I've been putting it off for future me to deal about. The time has come.
Recycling old parts
During the remodel, we removed a lot of items that were replaced or upgraded - the dinette table and bench seats, a light fixture, drawer pulls and blinds to name just a few. It felt criminal to throw all that out, so we've been doing our best to recycle what we can.
Our friend Marshall from Camp Addict arrived last week, and I've been helping him with his electrical upgrade - well, more like supervising while he did the work! After years on the road, he's finally made the jump to Lithium batteries, and added some more solar panels on the roof too.
He's also replaced the U-shaped dinette in his Lance trailer with our old dinette. While it's a tight squeeze, it works perfectly for him - and we're pleased to see it go to a new home.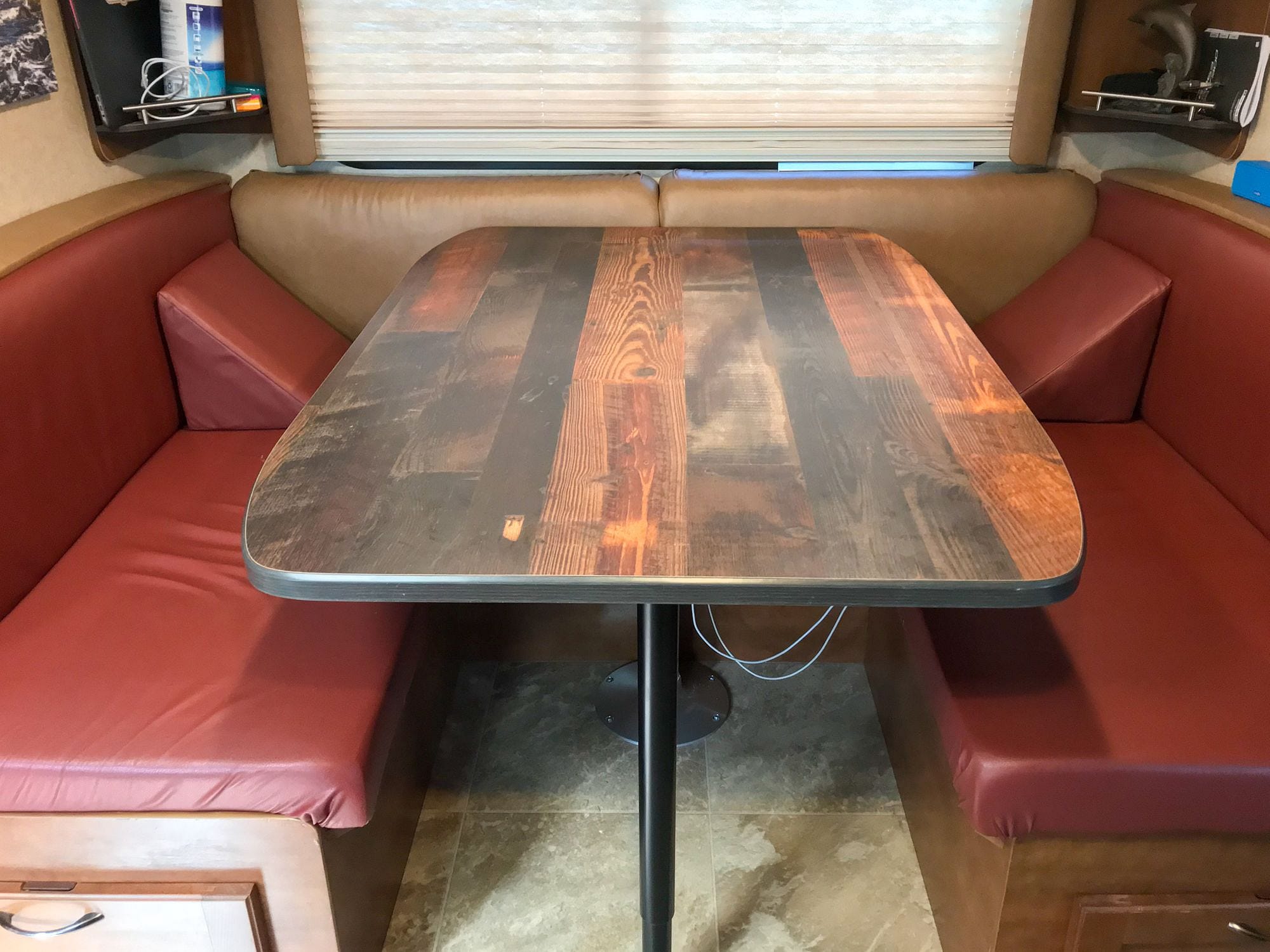 Meanwhile, the foam pads from the bench seats have begun their new life as dog beds for Cortni's dogs. And a plethora of other serviceable items have been added to Cortni's inventory for use in her RV renovation business. She's even taken the old "Mountain Series" plaque from above our slide to put in her shop bathroom (she works almost exclusively on Keystone Montanas) - not sure how I feel about that one!
We'll take any unwanted but working items down to Habitat for Humanity ReStore before we leave. While there was inevitably some trash (mainly the window valances and the old wooden bench seats), I'm pleased we were able to recycle or reuse as much as we did.
U-Pick Cherries
Summer officially started on Saturday, and we're enjoying the fresh local produce that's appearing all around us. The local farmers market might be small, but nothing beats farm fresh eggs or fresh green onions grown just a few miles away and harvested that morning.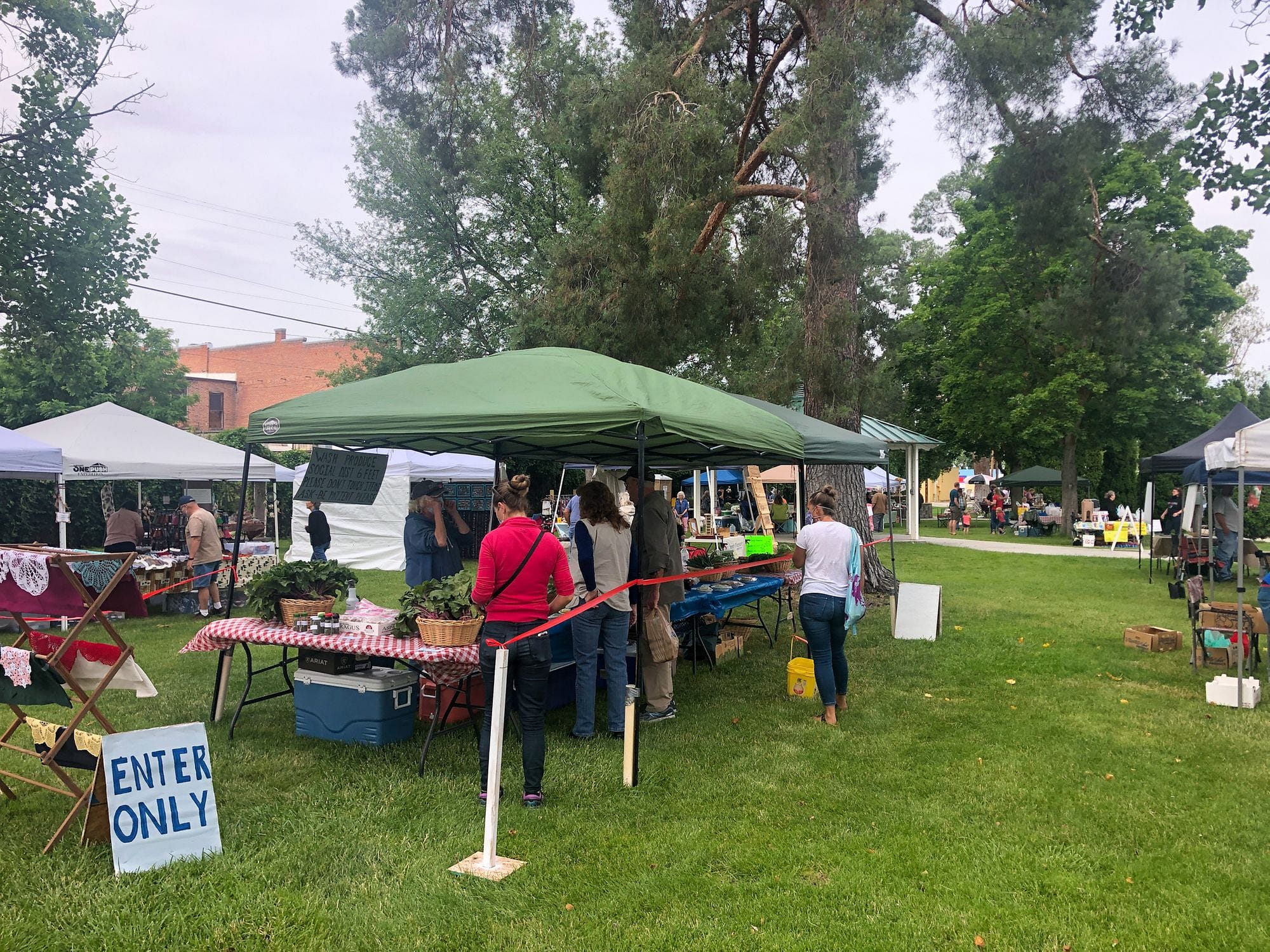 Except maybe cherries. The cherry season here is just a few weeks long, and it's started! But at $4 per pound, they're not cheap.
Fortunately, Diana found a nearby orchard offering U-Pick Cherries - just a few miles down the road from us. It's been years (decades?!) since I last did U-Pick (or "pick your own" as we call it in the UK) and it was really good fun! It didn't take us long at all to fill the bucket with fresh cherries straight from the trees - and we might have eaten a few too!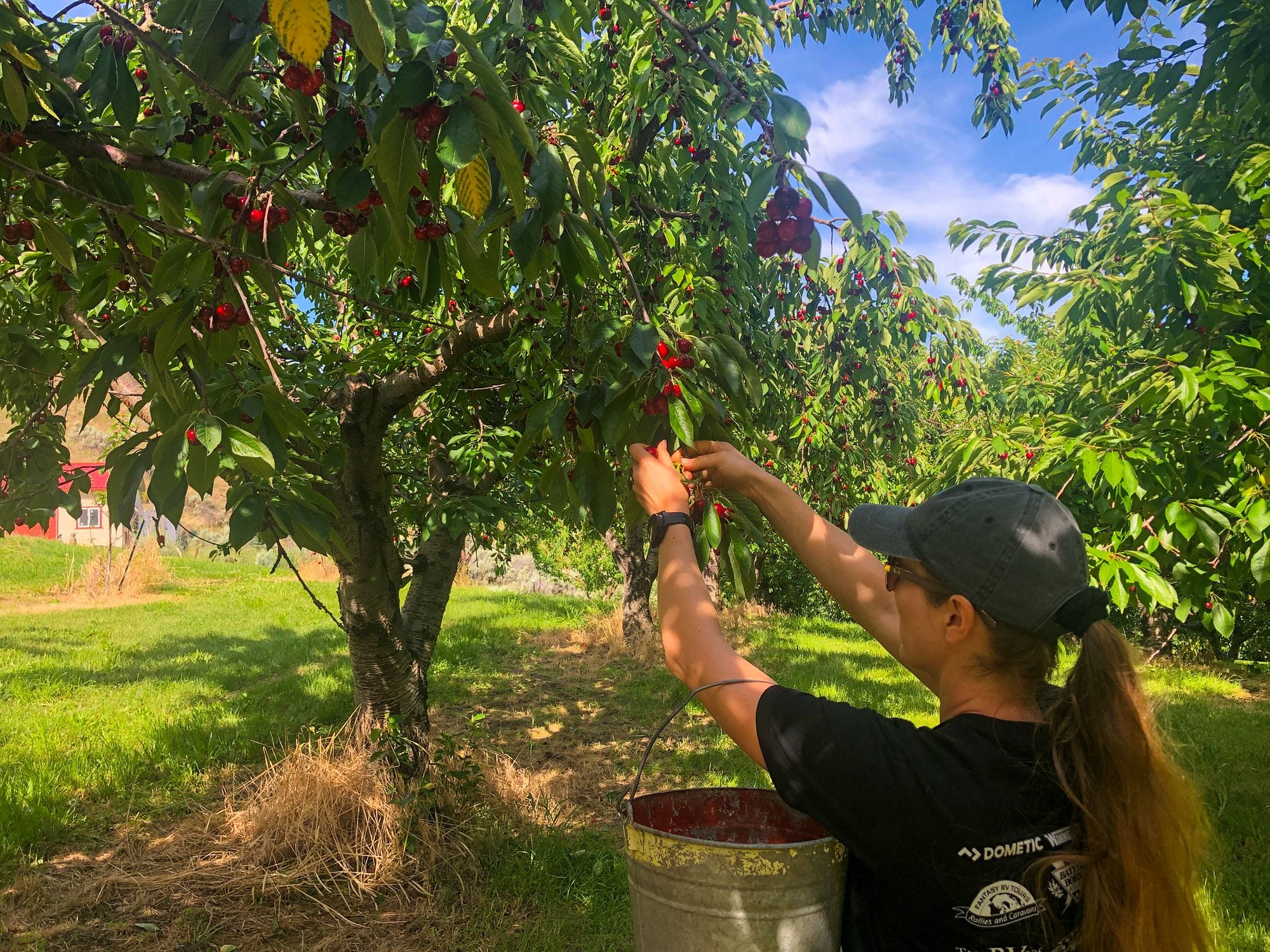 We weighed our haul at home - 13.5lbs! At just $12.50 that works out at less than $1 per pound, much cheaper than the farmers market or grocery stores.
As well as eating copious amounts of fresh cherries this week, we've pitted and frozen 4lbs to use in smoothies. Diana also made a jar of cherry jam that we can enjoy with our homemade bread.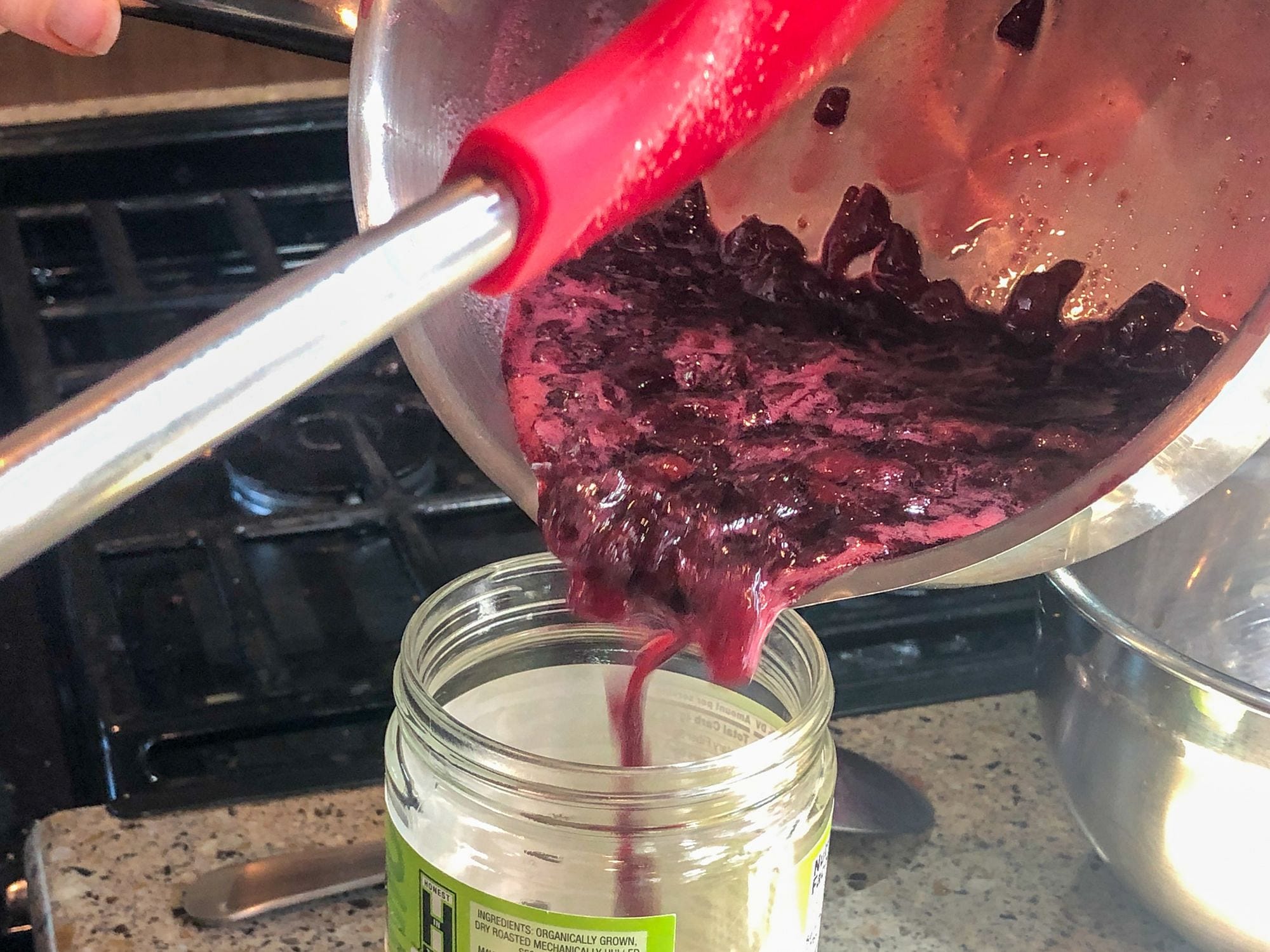 Dehydrated cherries
We used our Instant Pot with its Air Fryer Lid earlier this week to finish dehydrating the remaining garlic, producing over 1½ spice jars full of homemade garlic powder.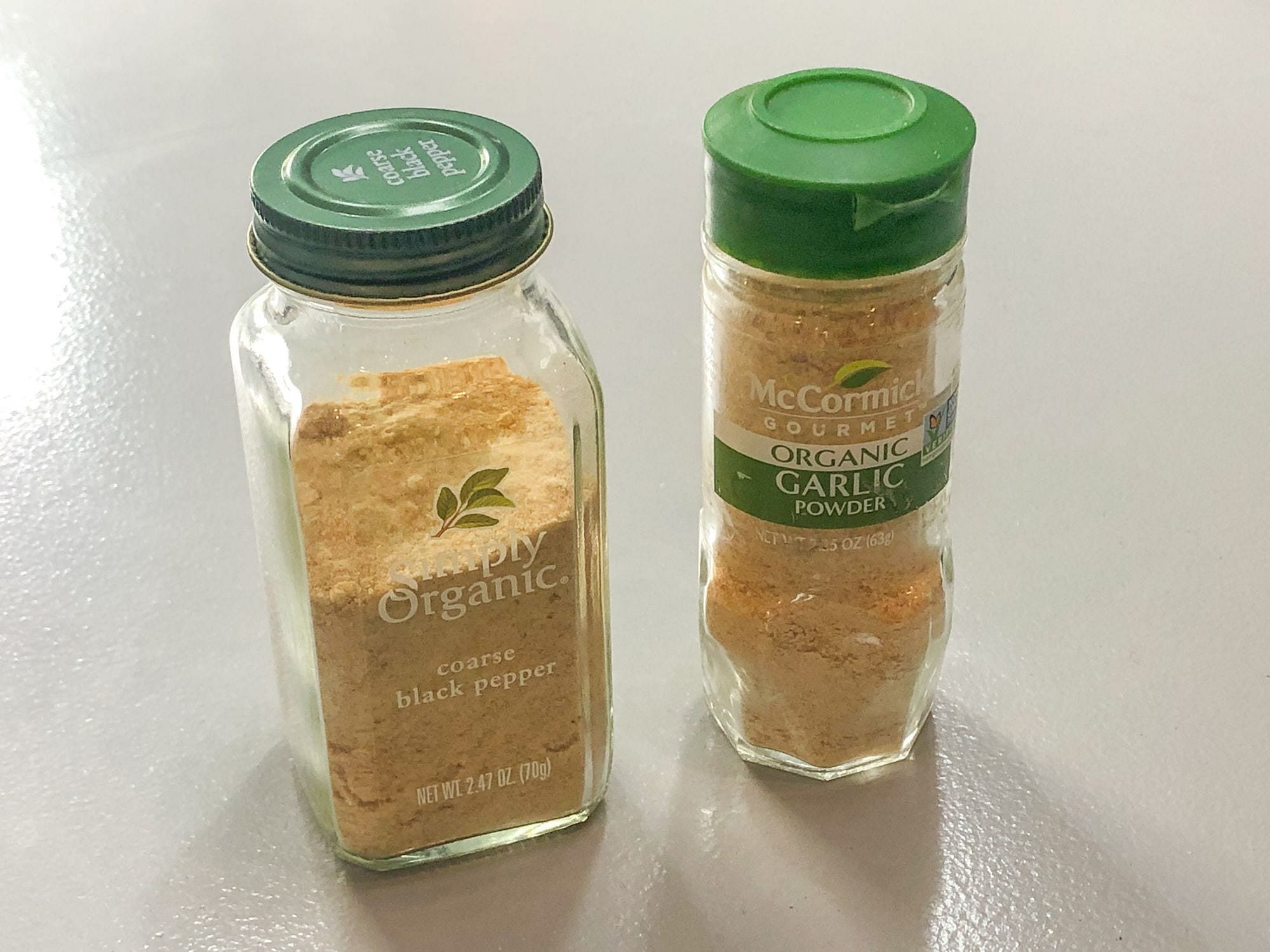 We also used it to dehydrate some of the cherries. Our first batch turned over 18oz of fresh, pitted cherries into less than 3oz. The second batch is dehydrating as I type this. We've sampled a few so far and they're delicious - we're looking forward to adding them to oatmeal or simply snacking on them!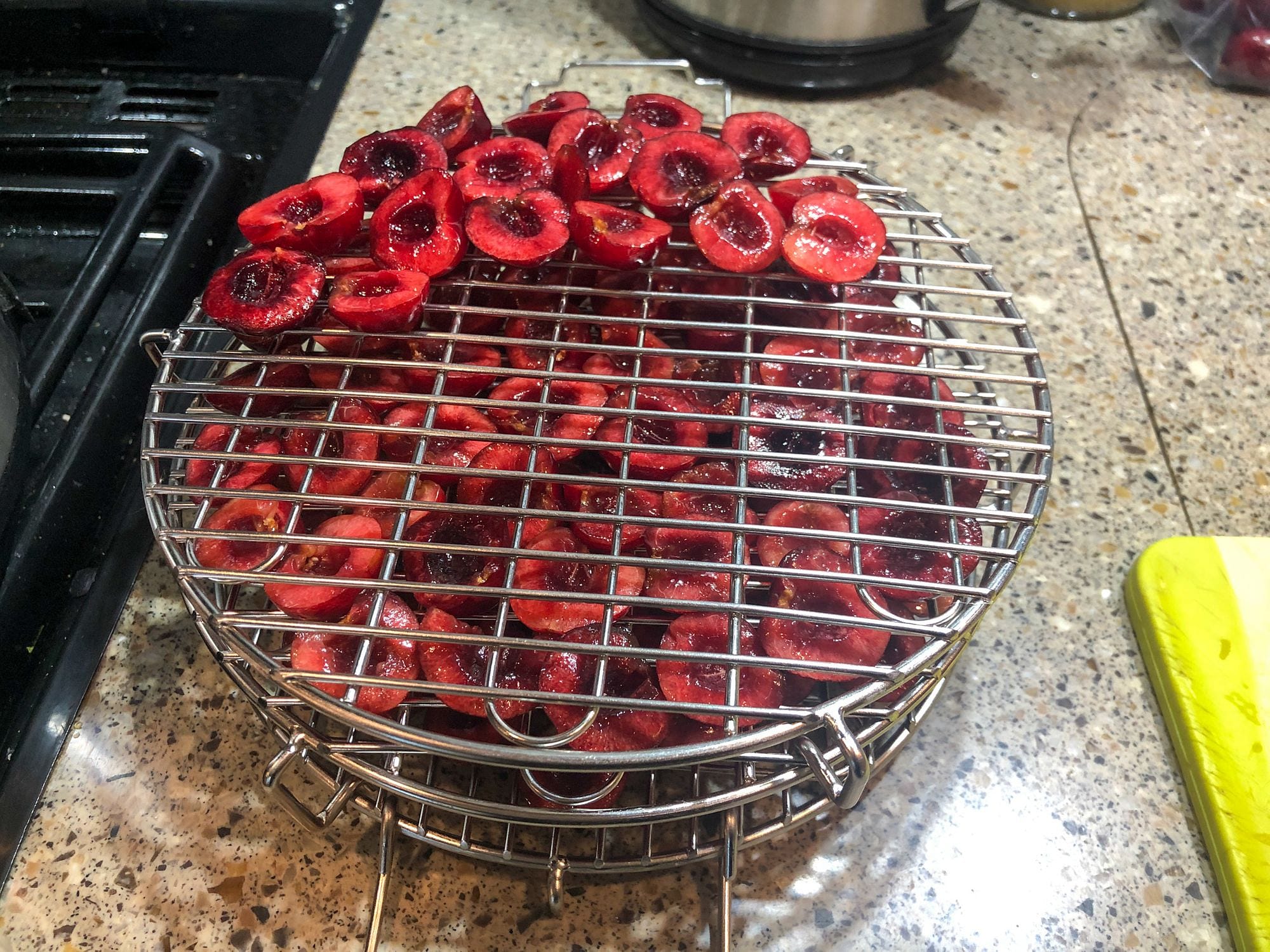 AeroGarden
Continuing with the food theme, we've got the AeroGarden in its new home on our new desk. We emptied and cleaned it after its first crop finished a few weeks ago, and had been waiting for the new desk before setting it up again.
We ordered a custom seed pod kit ready to plant - a simple mix of basil and dill this time. Last week we opened the pod kit to find it was completely wrong - I guess we had received someone else's order!
I emailed AeroGarden and they promptly fixed the issue - sending a new seed pod kit out to us, which should arrive tomorrow. Assuming it's correct, we'll be planting that once it arrives.
In the meantime, we've been using the AeroGarden's grow-light to nurture some basil.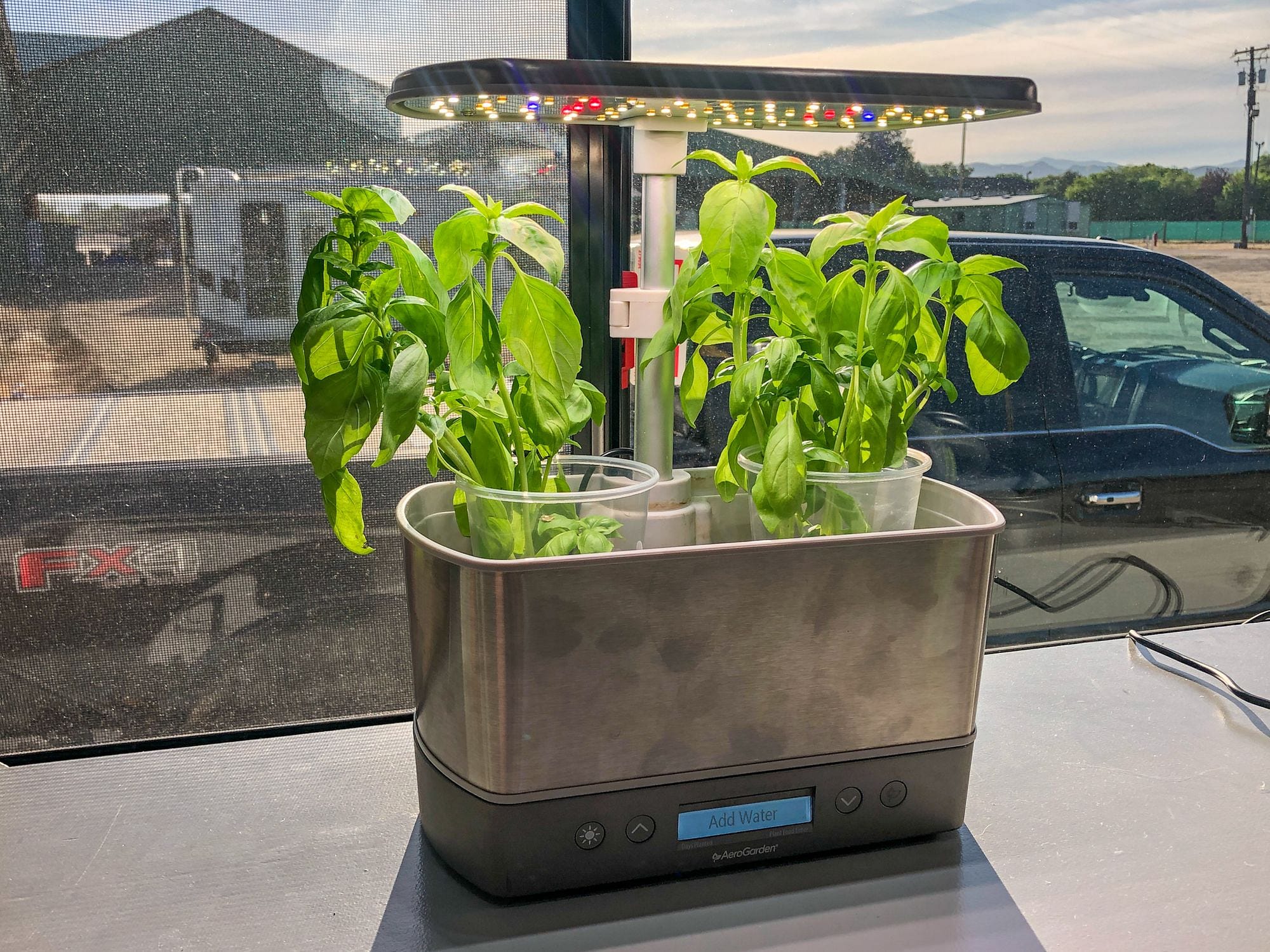 We bought a pack of basil with roots still attached at Albertsons (the largest one in the country, no less) and after splitting it into two, it's been doing very well!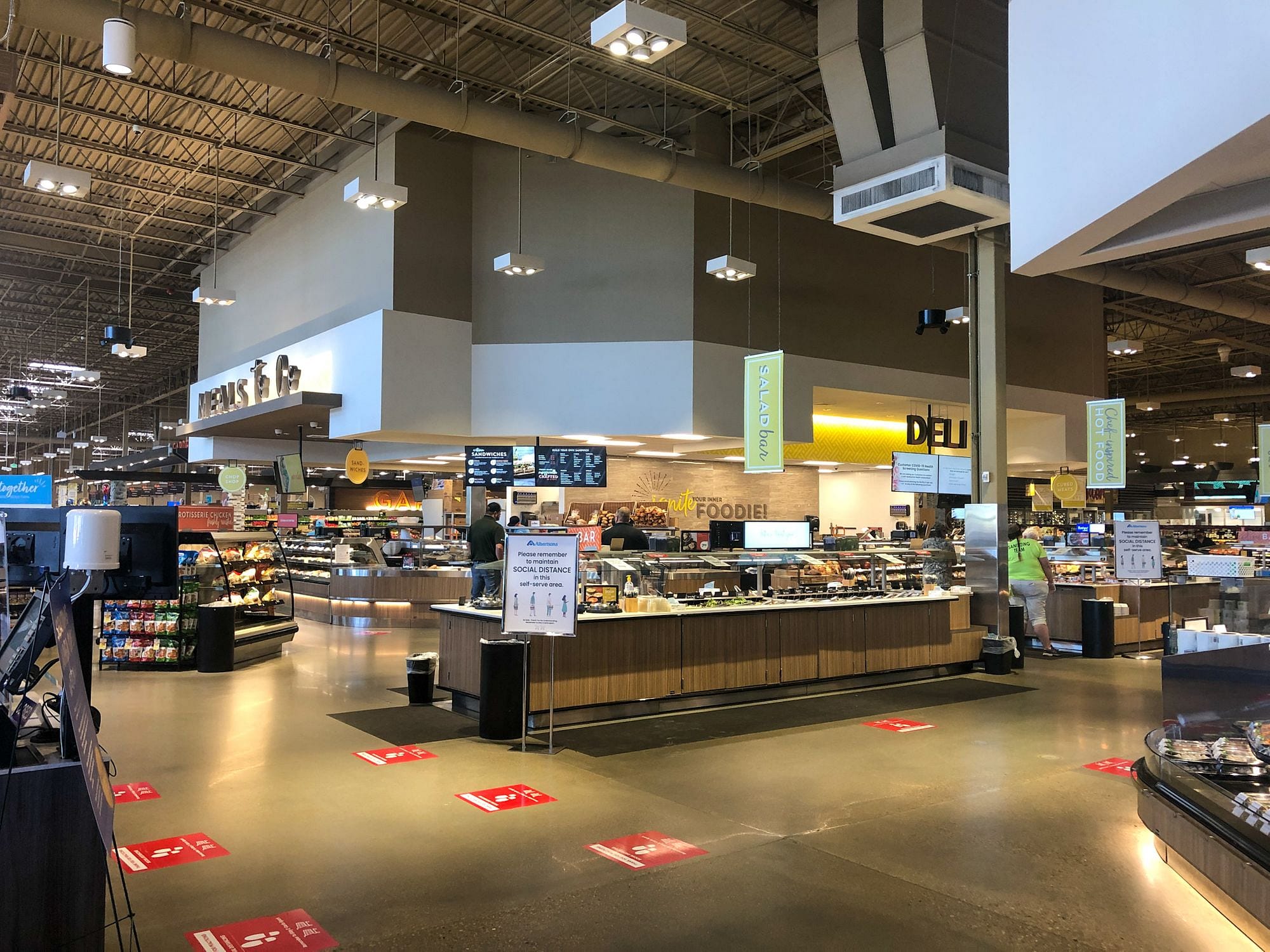 For now, I'd best go and get that new blind installed!