As an Amazon Associate we earn from qualifying purchases.
Introduction
We've hardly stopped smiling since we bought the land. Each morning we wake up and realize that yes, we finally have land, it starts our day off on a high!
But in reality, this is just the first step - a very small first step - in the long journey ahead of us to build our dream home. A journey that we're now embarking on.
We've been dreaming of this for a long time, and in the past few months as our ideas started coming closer to fruition, we've been in serious planning mode. We know that this is a huge project, and we know that we don't have the knowledge, skill or experience to take it on ... yet.
And for us, that's the adventure - that's the fun! We want to learn. We want to develop those skills, earn that experience, and embrace this opportunity.
To do that safely, we're relying on extensive research, professionals we can trust, and taking things slowly and carefully. Baby steps.
So the day after closing on the property, we were ready for our first project: clearing the logging trail so we could get our truck onto the property.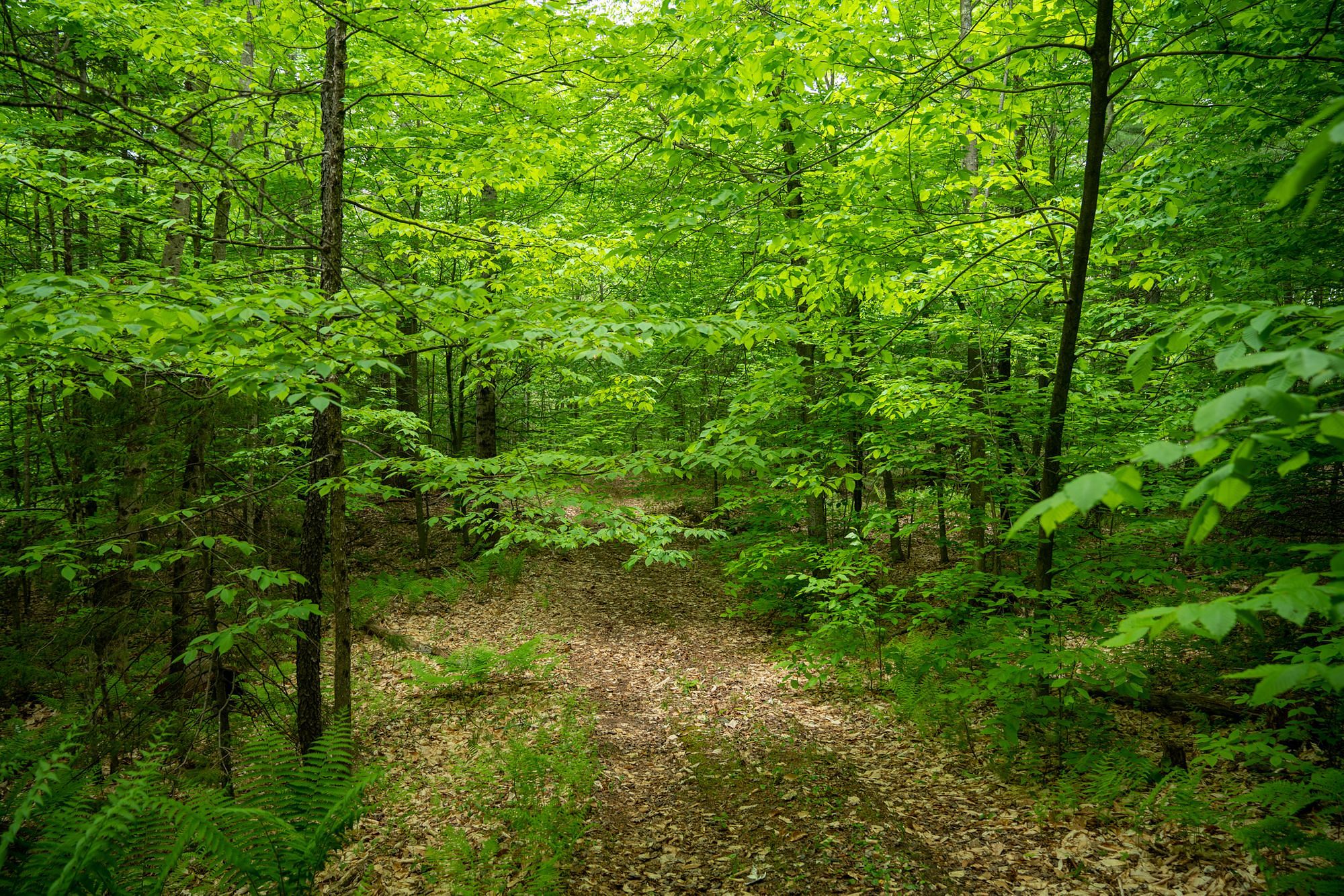 New Tool Day
For many of the projects that lie ahead of us, we will have three choices:
Hire a professional to do the job for us;
Rent the necessary tools and equipment and do it ourselves;
Buy the necessary tools and equipment and do it ourselves.
Throughout the build, there'll be examples of each of these - we'll hire professionals to drill the well for us, hire a big wood chipper to help us clear some land, and buy the power tools we need to build the house.
Living in a 180 square foot RV, we don't have a large collection of tools - we sold much of what we had when we downsized from our house. That means we're starting almost from zero. Although daunting (and expensive!) it also gives us a huge opportunity!
One of the things I've learned over the years is that having the right tool for the job saves time, delivers a better result, and is safer. We also want good quality tools that will last, although we're also realistic - we're not going to work these tools as hard as a contractor using them day-in-day-out.
So for each project, we're going to evaluate which tools we need to do the job effectively, safely and to a high quality.
Our first job was clearing brush from the trail - mainly branches and a few very small trees that meant the old logging road was too narrow for us to drive the truck up without it getting scratched (trust me - we tried!).
Dewalt Cordless Tools
For this job, we decided to go with two Dewalt tools:
These are both battery-powered, which is great for us - we have no power on-site but we can charge batteries in the RV overnight and then bring them to the property each day. We also have a lithium battery pack and a 500W inverter so we can charge up them during the day too if necessary.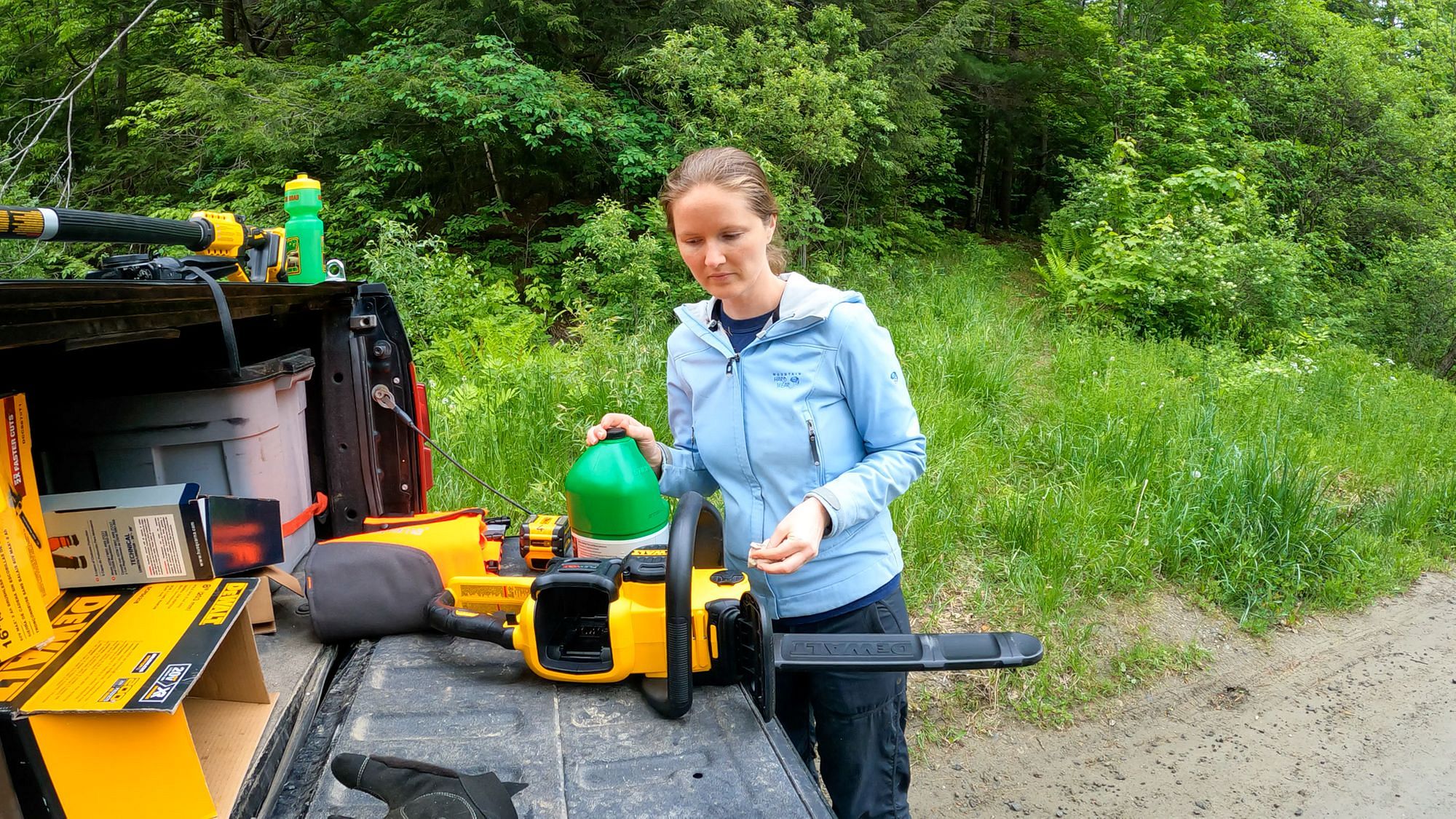 Dewalt, like other manufacturers, sells a lot of their tools in various packs - tool-only, with battery and charger, or as part of a bundle with other tools. I spent about a week researching all our options - no mean feat given the batteries are almost impossibly hard to find in stock anywhere! In the end, we settled on buying:
We accumulate these items in the week or so leading up to the property closing so that we had everything ready to go.
In addition, we also purchased some safety gear: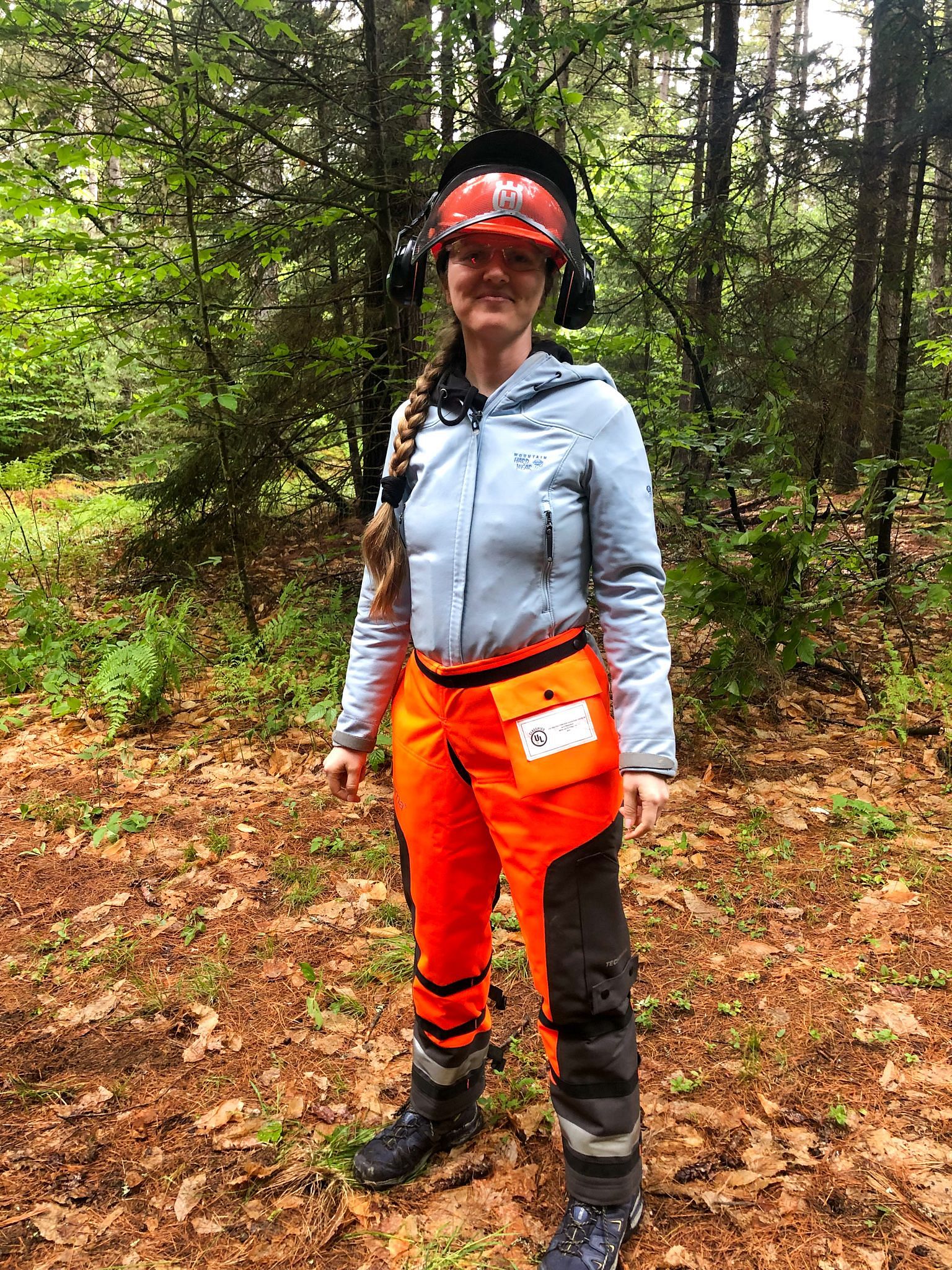 Owning tools means maintaining tools, and with chainsaws that means oiling them and keeping the chains sharp. We picked up the Oregon Chainsaw Chain Sharpening Kit online, but then we scored an electric chain sharpener, a maul and a few other accessories on Craigslist. For chainsaw oil, we chose to use Stihl BioPlus biodegradeable bar oil since we were planning on cutting branches off live trees.
As a side note, we signed up for Home Depot's Pro Xtra membership program, and similar programs with Ace Hardware, Tractor Supply and others. Using various promo codes from these programs plus some credit card offers we had, we've already saved about $150 on these purchases, as well as accumulating loyalty points - these will really add up for us during the build!
Clearing Brush
With a truck full of brand new tools and fully charged batteries, we headed out early to the property, looking forward to our first day working on the land.
The property has an old logging trail running from the road all the way up past where we plan on the house being roughly located. Our mission was simple - clear this trail just wide enough to get the truck up there.
We didn't want to clear it more than necessary since when we put the driveway in, it may not exactly follow the logging trail - it's steep in a few sections so we may want to add a couple of curves to smooth those out. Plus, the current entrance from the road will likely be relocated so it joins more perpendicularly, as well as avoiding a big section of bedrock!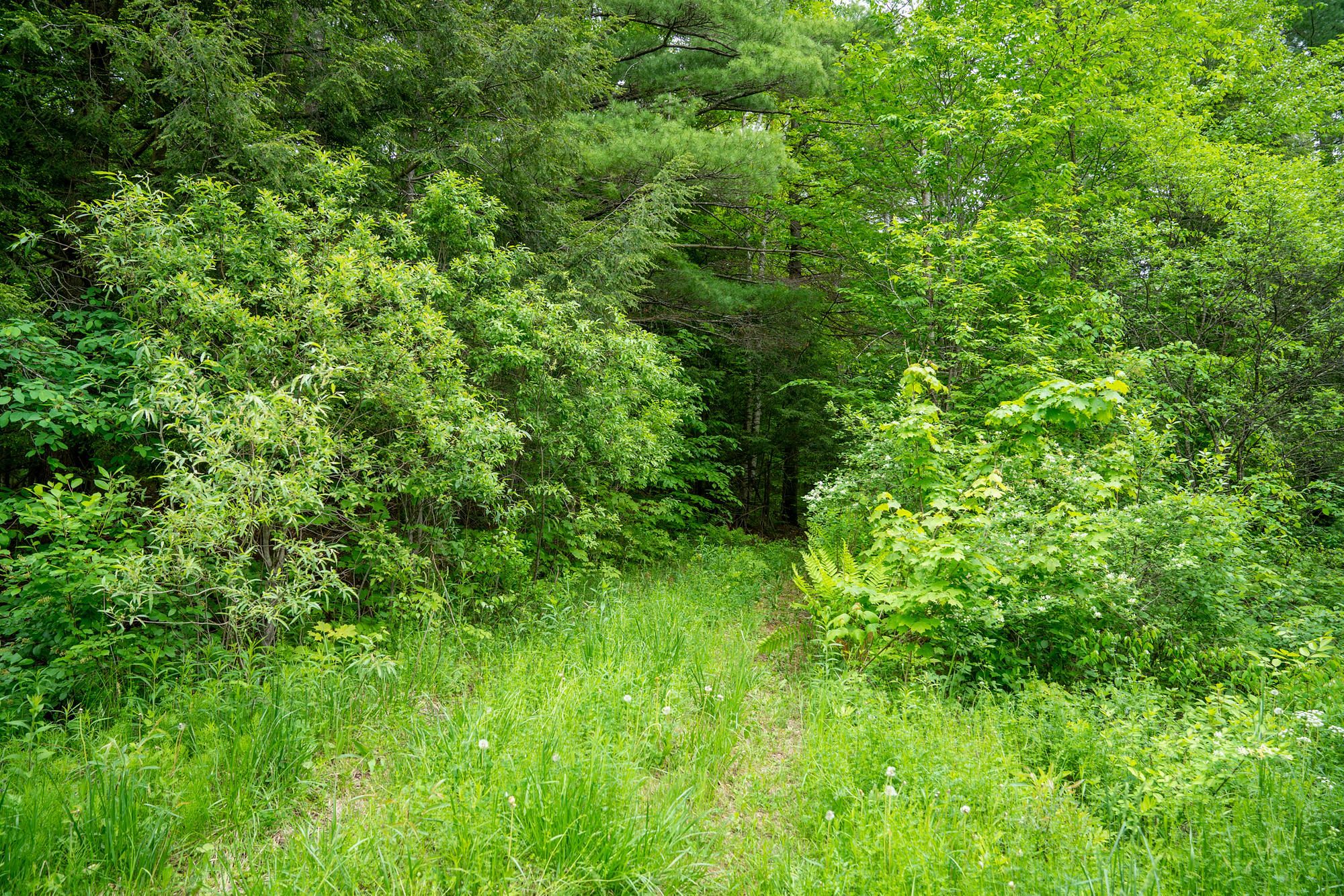 It took us two good days of work to clear the trail - we were working slowly and carefully as we learned these new tools. If you want to see the progress we made, check out the video:
Overall we were really impressed with the tools. The pole saw had no problem lasting an entire day on one battery, and even the much more powerful chainsaw managed about an hour's worth of cutting on one charge. Since we have three batteries and we can charge each one in an hour (even in the field), I think the batteries on these tools will last longer than we will!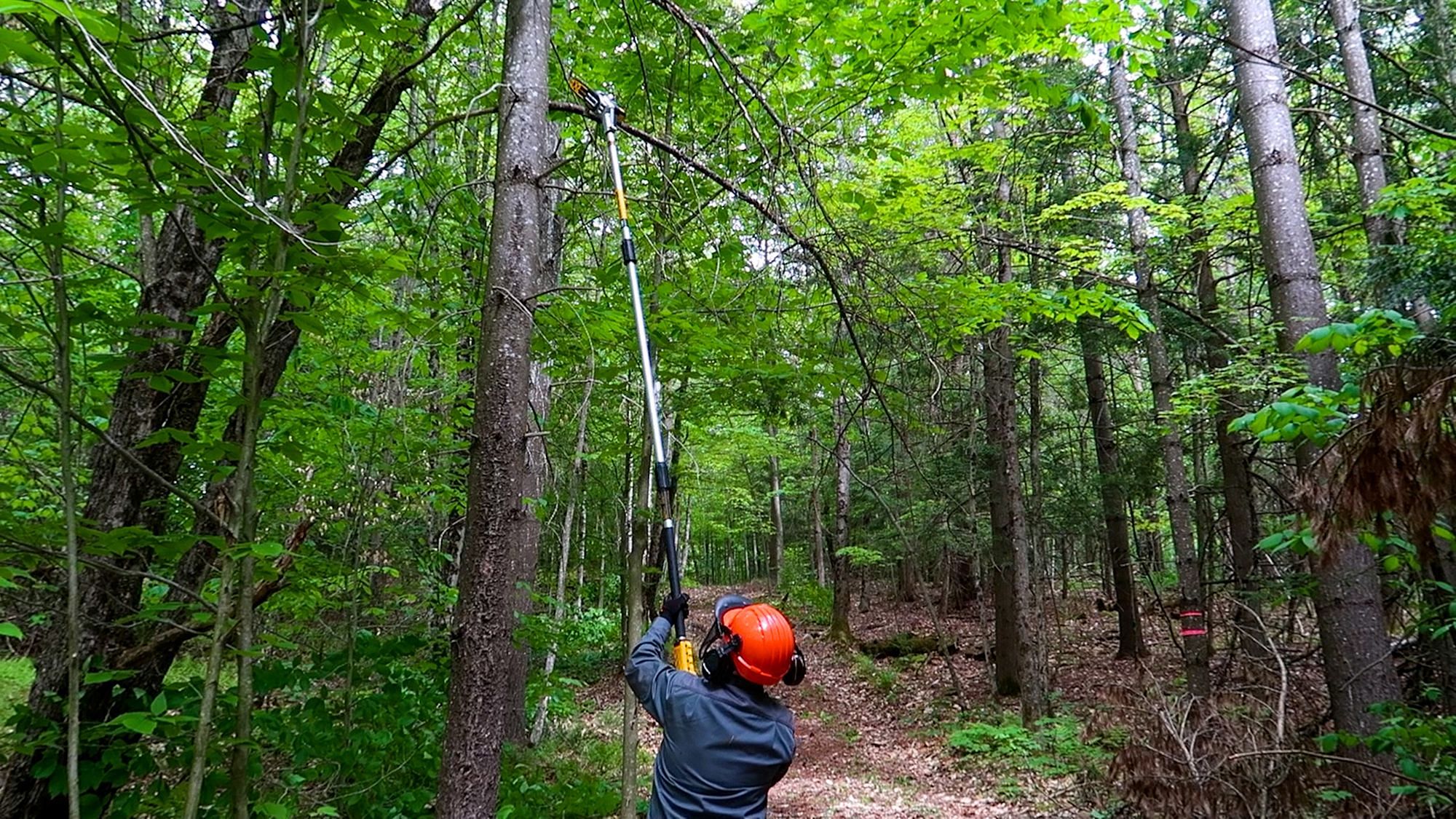 We used the chainsaw a few times and it felt powerful yet manageable. Neither of us have ever used a chainsaw before, and despite lots of reading, talking to people and watching YouTube tutorials, we still have a lot to learn. I'm planning on taking a chainsaw course in the very near future!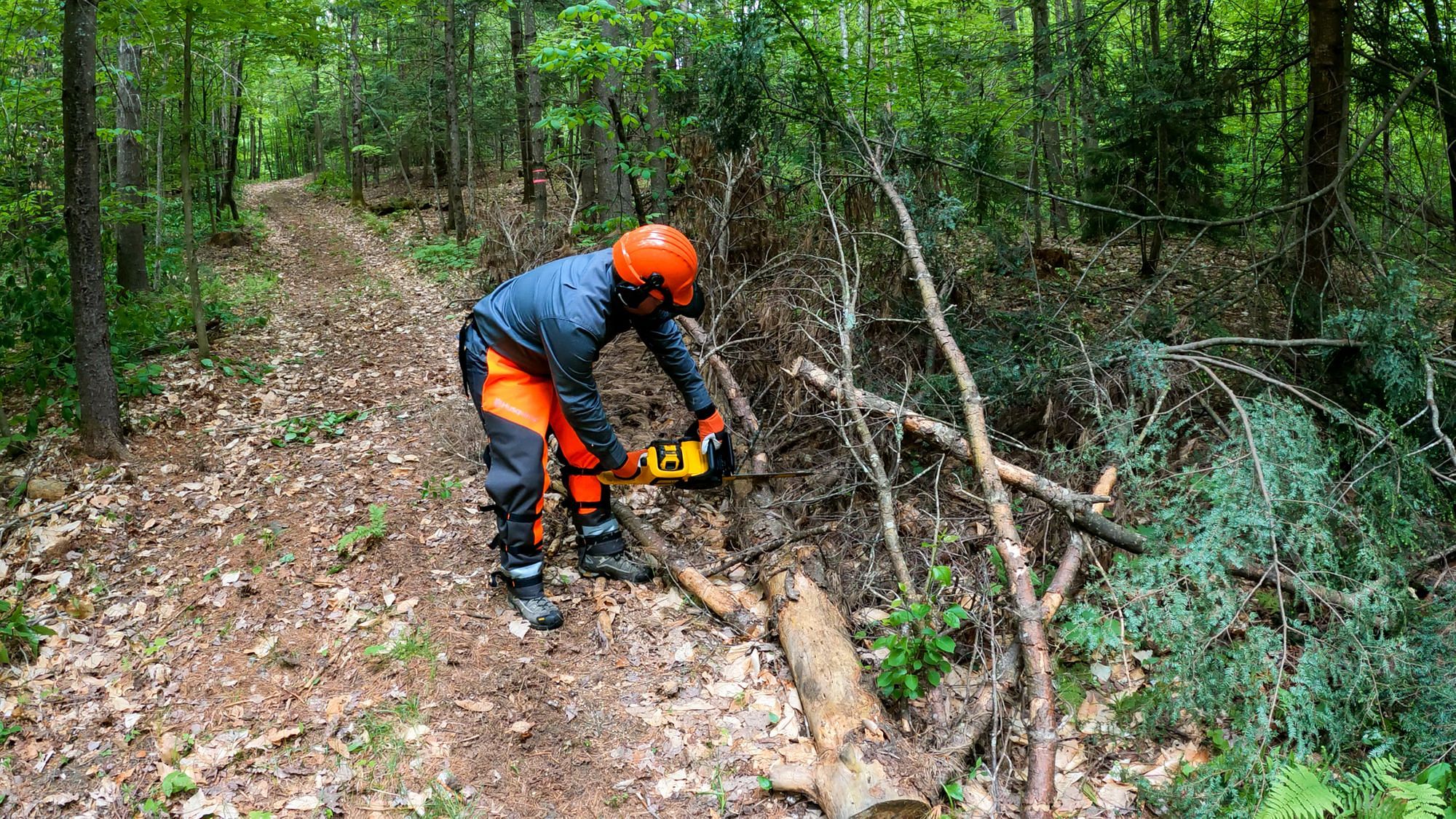 Despite the progress we made, we're somewhat limited in what we can do. Partly this is because we need various permits, but that means having a site plan! This week we also met with our architects, the contractor who'll be helping us with the driveway, electric company inspector and forestry consultants - but more on that next week....
Tractor
One thing we can do before then is start work on clearing more of the trails in the forest. Our forestry consultants were really excited about our forest. We have lots of diversity, lots of great lumber-producing wood - including some beautiful black cherry, white pine and yellow birch trees that will need to come down either due to location or damage, but should still yield great lumber.
Unfortunately, hauling big branches around is a little beyond what Diana and I can easily manage by hand - at least for any length of time! But help is coming...
Our tractor is on order, and we're picking out which attachments we're going to need first. We don't want to buy more than necessary, so renting here will definitely be a good option for us, but we're looking forward to the tractor arriving (hopefully in a week or two) so that we can really get stuck in!
The journey has begun.