Introduction
Continuing our loop around South-Eastern Arizona, we moved on from Chiricahua National Monument to our next stop: Coronado National Memorial. Unlike many other types of National Park Units, National Memorials commemorate people and events - the location choice is somewhat arbitrary.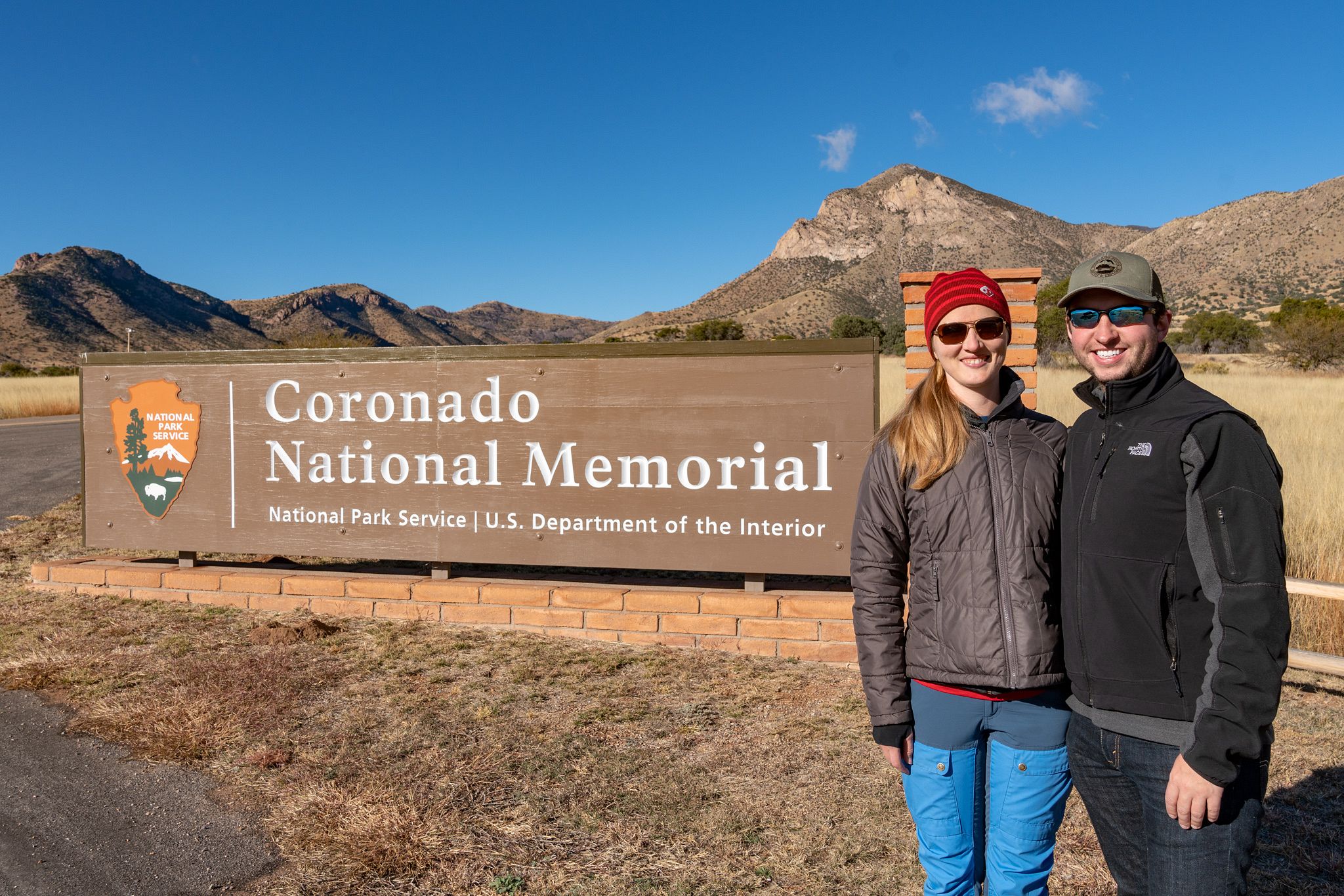 Either way, we weren't complaining! The drive from Chiricahua National Monument, skirting just north of the international border with Mexico along Highways 80 and 92 took us through Bisbee, a beautiful artistic community. Although we didn't stop, the road is punctuated with artwork and murals, and it's somewhere we'd like to go back to in future to explore.
Adventurous Tip: The area around Coronado National Memorial has some beautiful artistic communities like Bisbee and Patagonia - if you can, spend some time and visit them!
We found a boondocking spot in Miller Canyon - a small trailhead parking lot on the road up towards Miller Peak in the Huachuca Mountains, just a few miles North of Coronado National Memorial. That would be our base for a couple nights as we had given ourselves just 1 day to explore Coronado!
History
Francisco Vázquez de Coronado was born in Spain in 1510, and moved to New Spain (present-day Mexico) in 1535, aged just 25, in the entourage of its first Viceroy, Antonio de Mendoza. In 1539, Friar Marcos de Niza returned from an expedition to present-day New Mexico with reports of a golden city called Cíbola.
Tempted by this allure, Vázquez de Coronado and Viceroy Antonio de Mendoza invested significant amounts of their own money into an expedition to find Cíbola and the Seven Cities of Gold. Vázquez de Coronado was appointed commander of the expedition, reportedly leading 400 European men-at-arms, as many as 2,000 Aztec allies, 4 Franciscan Friars and many others on a journey North to explore unknown territories.
Although there is no trace today of the expedition's route, it is believed that Vázquez de Coronado entered present-day Arizona along the San Pedro valley, just a few miles East of Coronado National Memorial, before journeying North along what is now known as the Coronado Trail.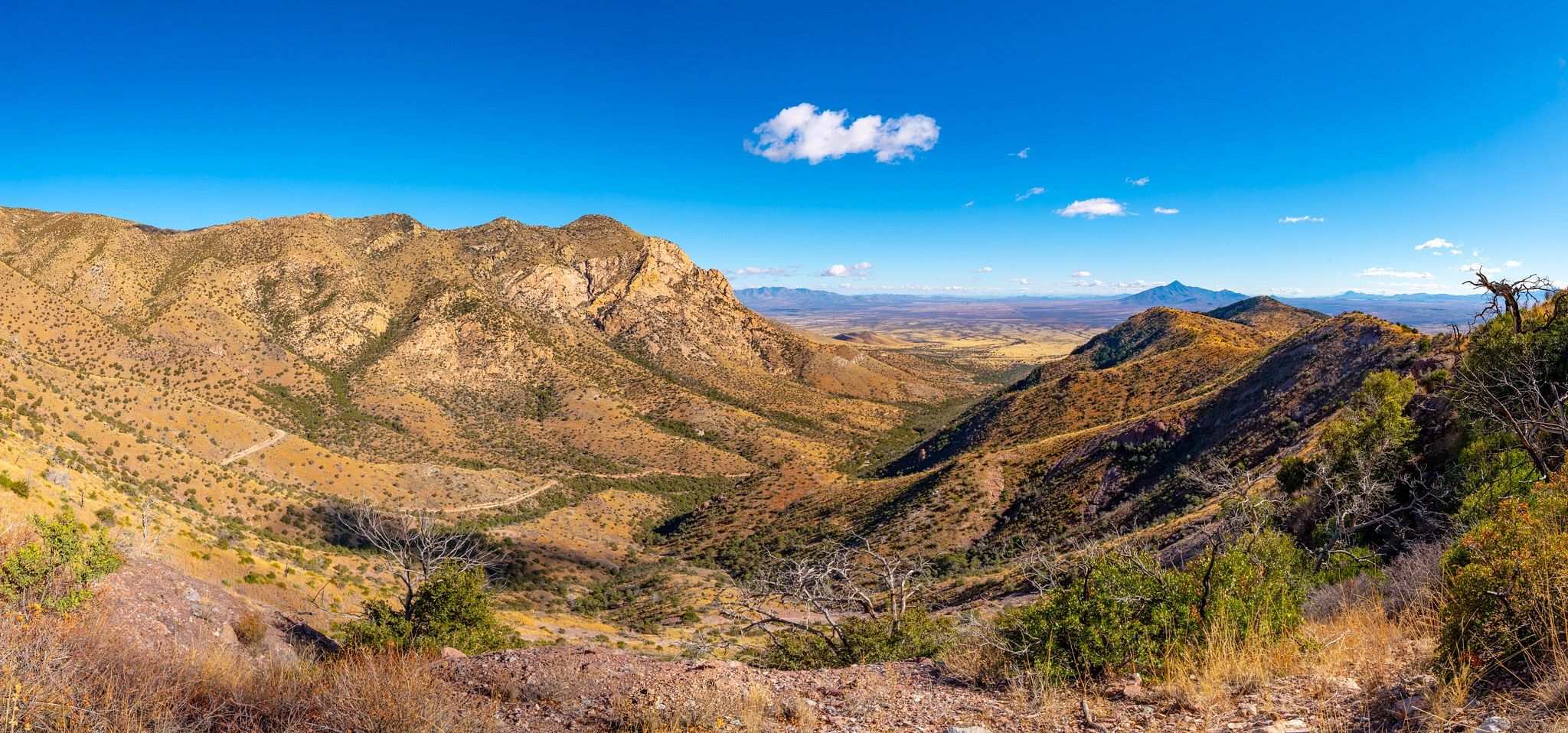 The Coronado National Memorial serves to commemorate this expedition - a journey of exploration, discovery, and violence. The impacts of Coronado's expedition colliding with local Zuni and Hopi people are still felt in our culture today.
In fact, Coronado National Memorial itself was originally intended as a gesture of goodwill between the United States and Mexico. Originally designated as Coronado International Memorial in 1941, the hope was that a comparable adjoining area would be established in Mexico. However, this never happened, and in 1952 its designation was changed to National Memorial by US Congress.
Location
Coronado National Memorial lies adjacent to the US-Mexico International Border in Arizona, about 50 miles south of Benson, AZ on I-10. The nearest city, Sierra Vista, AZ has a population over 40,000 people and has all the amenities you're likely to need - grocery stores, restaurants, gas stations, etc.
Visitor Center
As always, our first stop was the Visitor Center, located on the Eastern side of Coronado National Memorial as you drive in. We explained our proposed itinerary to the National Park Volunteer, and double-checked what we needed to do to earn our "I Hike for Health" pin - who doesn't want a pin?! All we had to do was hike 3 miles. Easy.
Our plan: take the scenic drive up to the Montezuma Pass Overlook, do some hiking around there, and then explore Coronado Cave (yup, another cave!) on the way back.
Scenic Drives
There are several scenic drives in and around Coronado National Memorial, but the most popular is the 3-mile drive West from the Visitor Center up to the Montezuma Pass Overlook. Paved for the first mile, the road turns into an unpaved, graded dirt road for the remainder as it winds around tight switchbacks to reach the top. There is a 24-foot maximum length restriction in effect, and I wouldn't want to test that - it's tight!
From the parking lot at the top, the views are stunning - you can see the international border running East-West as it cuts across the landscape. Given its proximity to the border, don't be surprised to see frequent Border Patrol agents passing through.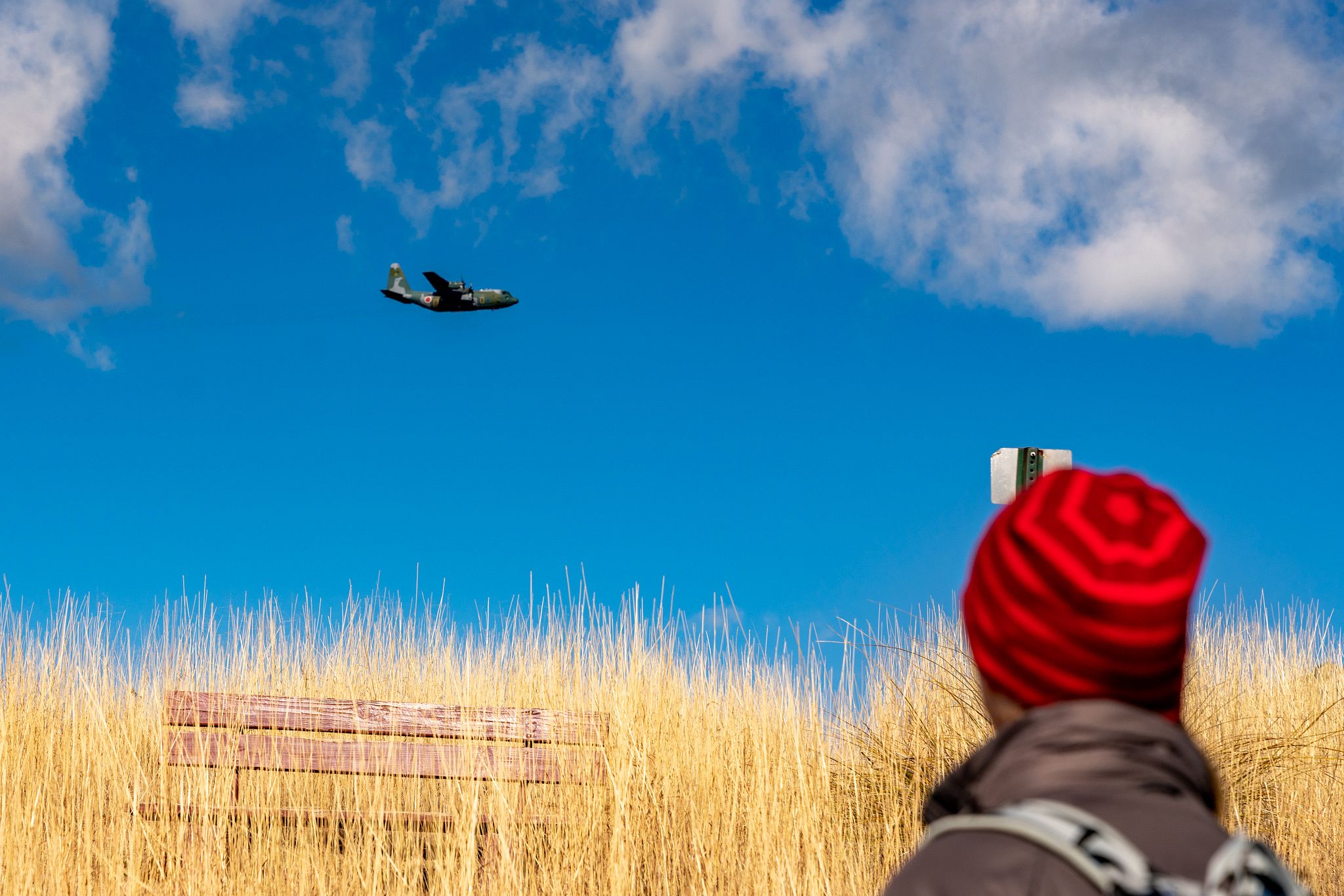 In the peak season (here that's winter, around November to May), there is a free shuttle that runs from the Visitor Center up to the Montezuma Pass Overlook on Thursdays through Sundays. Unfortunately, we had visited on a Monday so that wasn't an option for us. The one-way shuttle allows visitors to hike back to the Visitor Center along the 3-mile Joe's Canyon Trail. If you have the flexibility in your visit, I'd recommend doing this if you can.
Adventurous Tip: Visit at a weekend and take the free shuttle from the Visitor Center up to Montezuma Pass, but make sure to check ahead for availability.
Hiking
With a one-way hike not an option for us, we instead elected to do a few shorter in-and-out hikes.
Coronado Peak Trail
From the parking lot at the Montezuma Pass Overlook, it's a short but steep hike along the Coronado Peak Trail up 300ft of elevation gain to, you guessed it, Coronado Peak! Although not the highest peak in the area, the views from Coronado Peak are still breathtaking - sweeping panoramas looking out into Mexico.
The 0.8-mile round-trip hike is posted with frequent interpretative signs with fascinating information all about Francisco Vázquez de Coronado's expedition and the impact it had.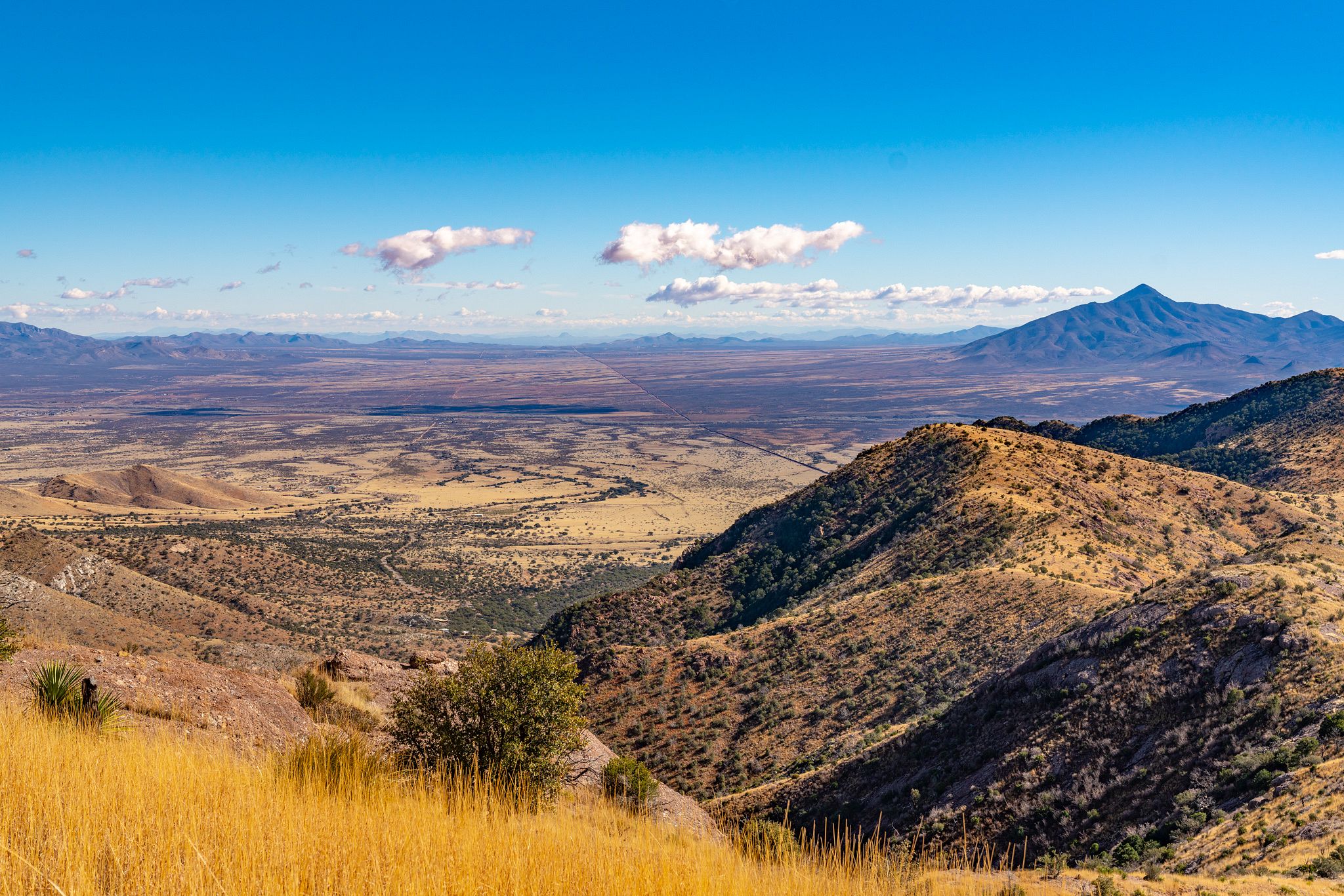 We enjoyed our hike up to the top where we took some photos before returning back the way we had come. Near the bottom, we took a side-spur where the trail joined Joe's Canyon Trail….
Joe's Canyon Trail
This 3.1-mile trail leads all the way from the Montezuma Pass Overlook back down to the Visitor Center, and if we had more time, I think we would have hiked from the Visitor Center, up to Montezuma Peak and back down. But being a little short on time, we chose to hike a little over a mile along the ridge, enjoying the stunning views of Montezuma Canyon as it falls away to the East.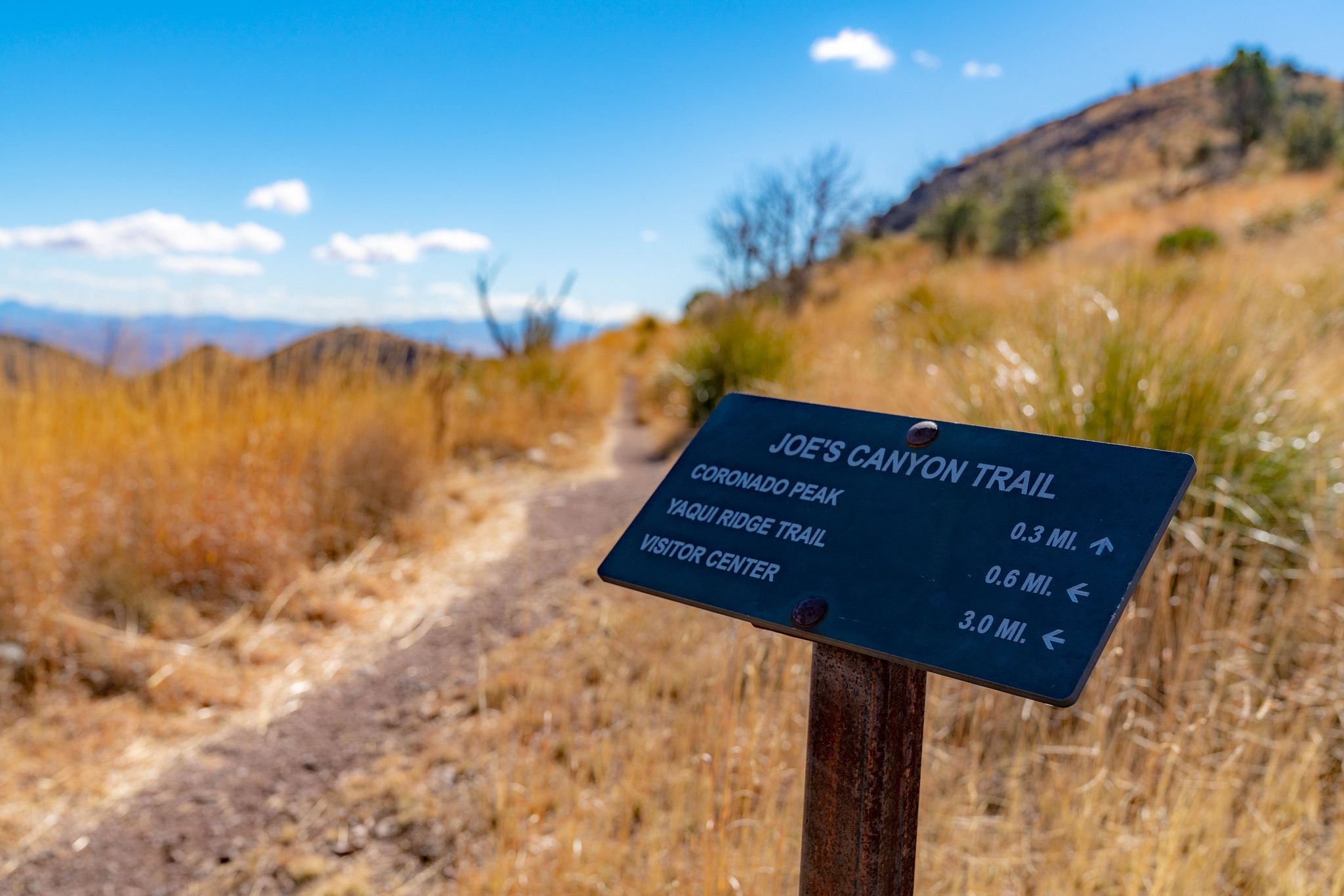 It was getting late in the morning, and our stomachs were grumbling for lunch. Back to the truck! Back at the Montezuma Pass Overlook there is a small Picnic Area with covered tables - a perfect lunch spot!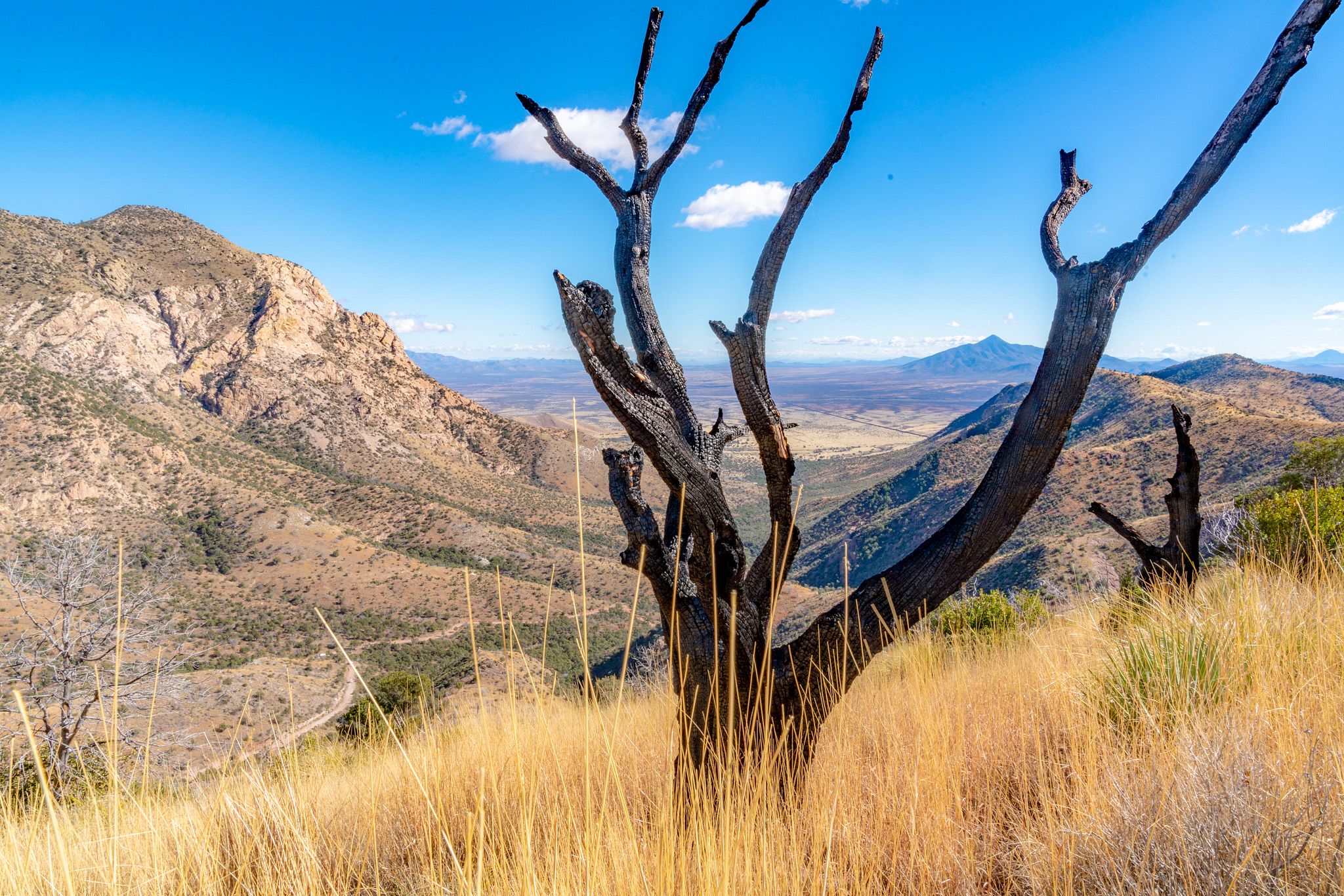 After a leisurely lunch, we jumped back in the truck and took our time as we drove carefully down the steep mountain road to our next stop: Coronado Cave.
Coronado Cave
Quite clearly we were cave exploring experts after our series of Ranger-led tours around Carlsbad Caverns, so we were excited to put our new found skills to the test in Coronado Cave.
Unlike Carlsbad Caverns, Coronado Cave is an undeveloped cave that visitors are free to explore on their own. You used to need a permit to explore the cave, but that requirement has been dropped. When we spoke with the Volunteer at the Visitor Center in the morning, he just reiterated the advice on the NPS website - be safe, and protect the cave.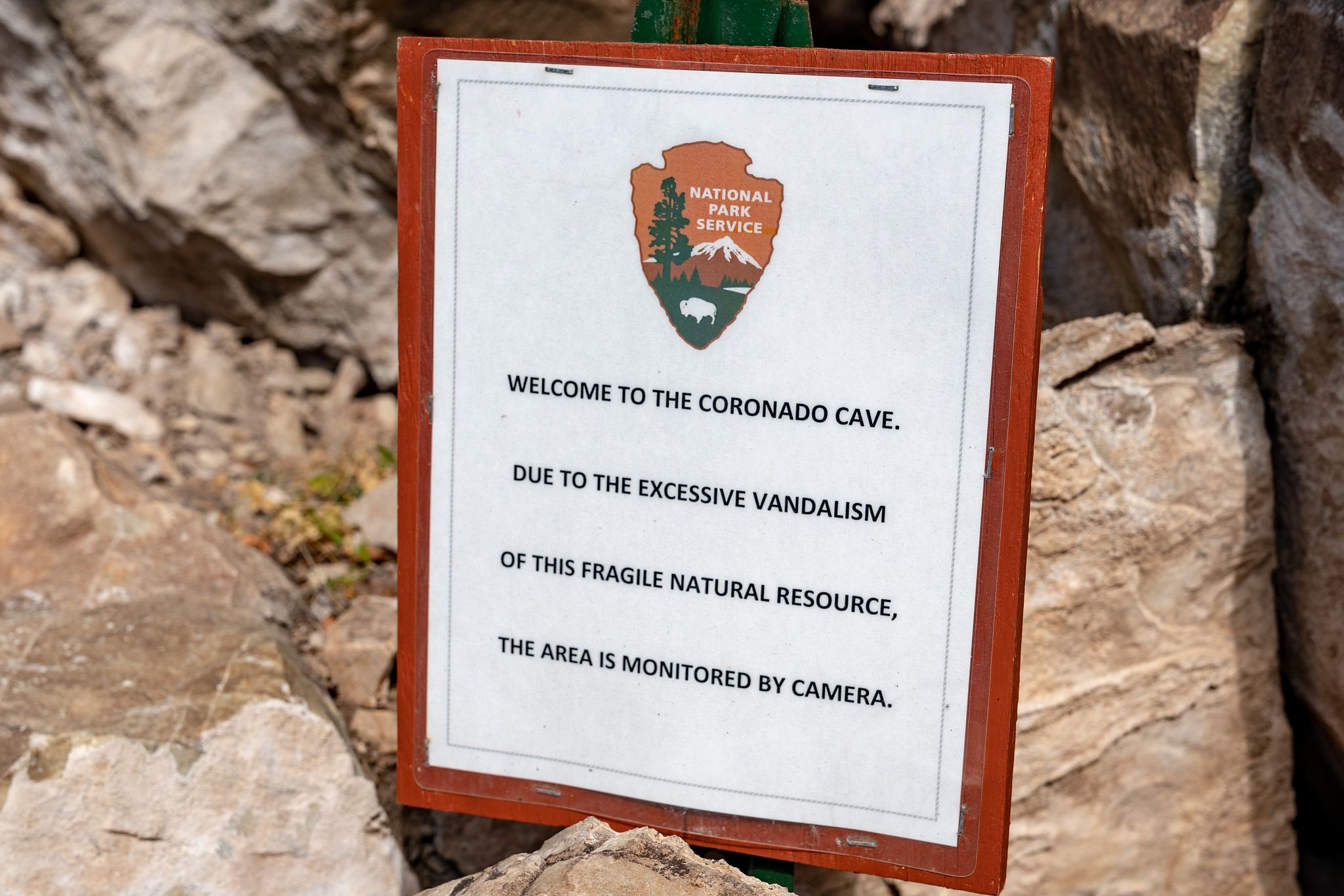 Armed with more sources of light than any humans have ever carried, we set off up the 0.5-mile trail, climbing 500ft to the unassuming mouth of the cave. Being mildly nervous (OK, petrified) of snakes, scorpions, spiders and their ilk, the climb down the rocks into the cave was a little tense. But it was the swarms of flies that filled the air with each step that were the real annoyance.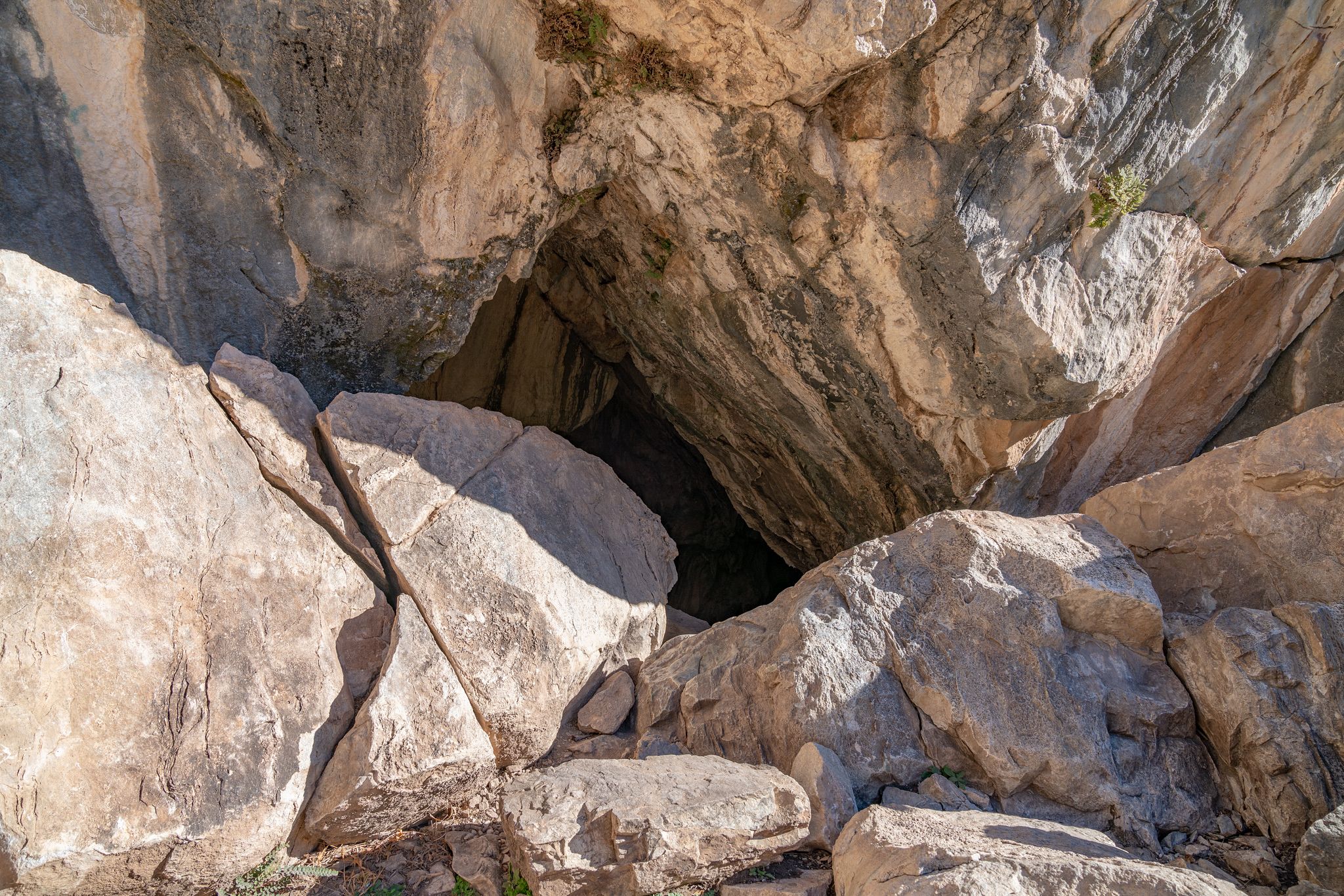 Soon enough, we had both descended into the cave, and knowing our eyes would never adjust to the pitch black inside, turned on our headlights and slowly proceeded.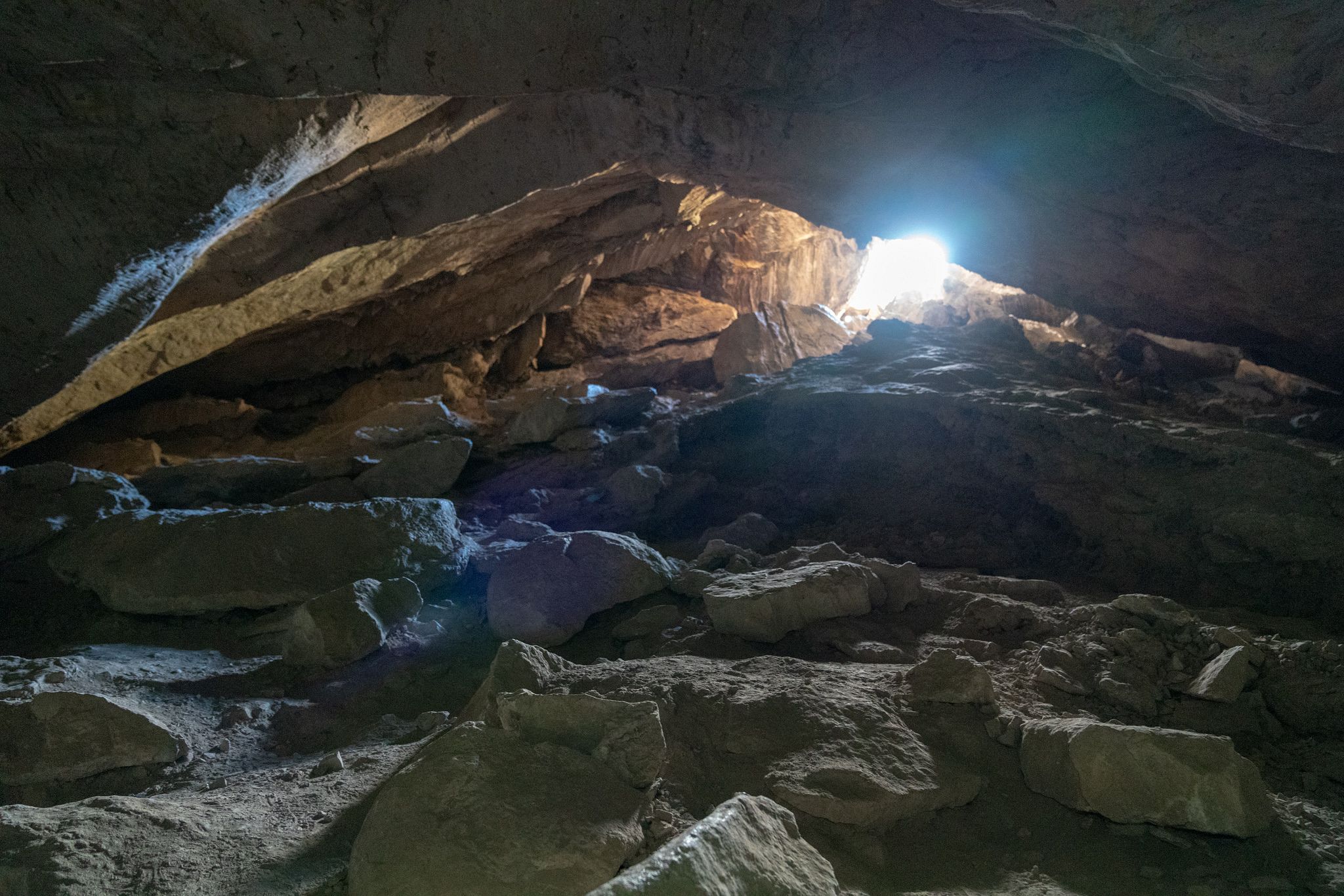 It's believed that the cave may have been used by middle archaic people as a shelter almost 8,000 years ago, and more recently by Apaches and European settlers. The cavern is around 600ft deep, and most sections are about 70ft wide. The surface under-foot is loose dirt, but it's smooth and easy to walk on.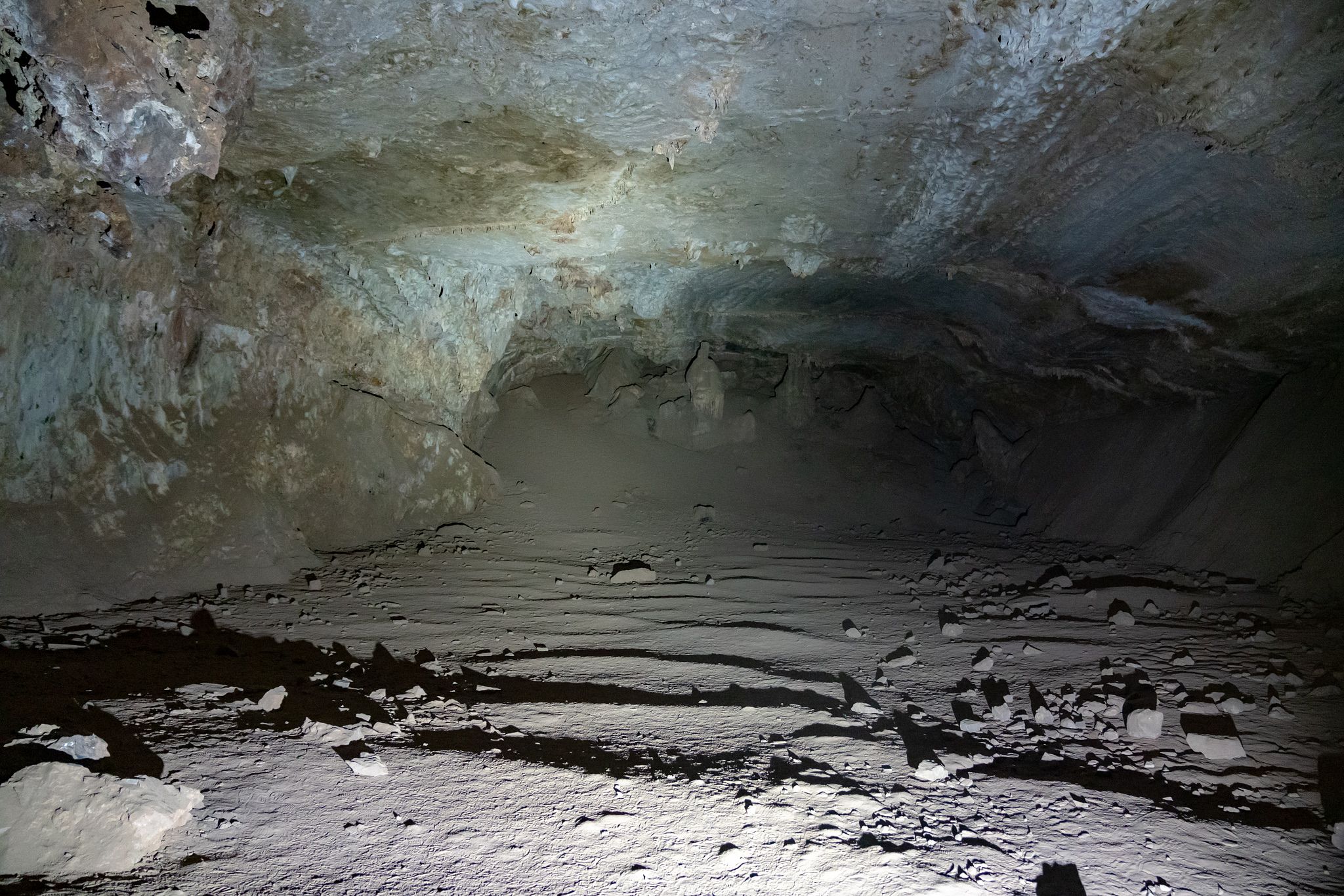 We walked deeper and deeper into the cave, admiring the few cave formations that Coronado Cave has to offer - certainly nothing on part with what we had enjoyed at Carlsbad Caverns, but still fun to explore on our own.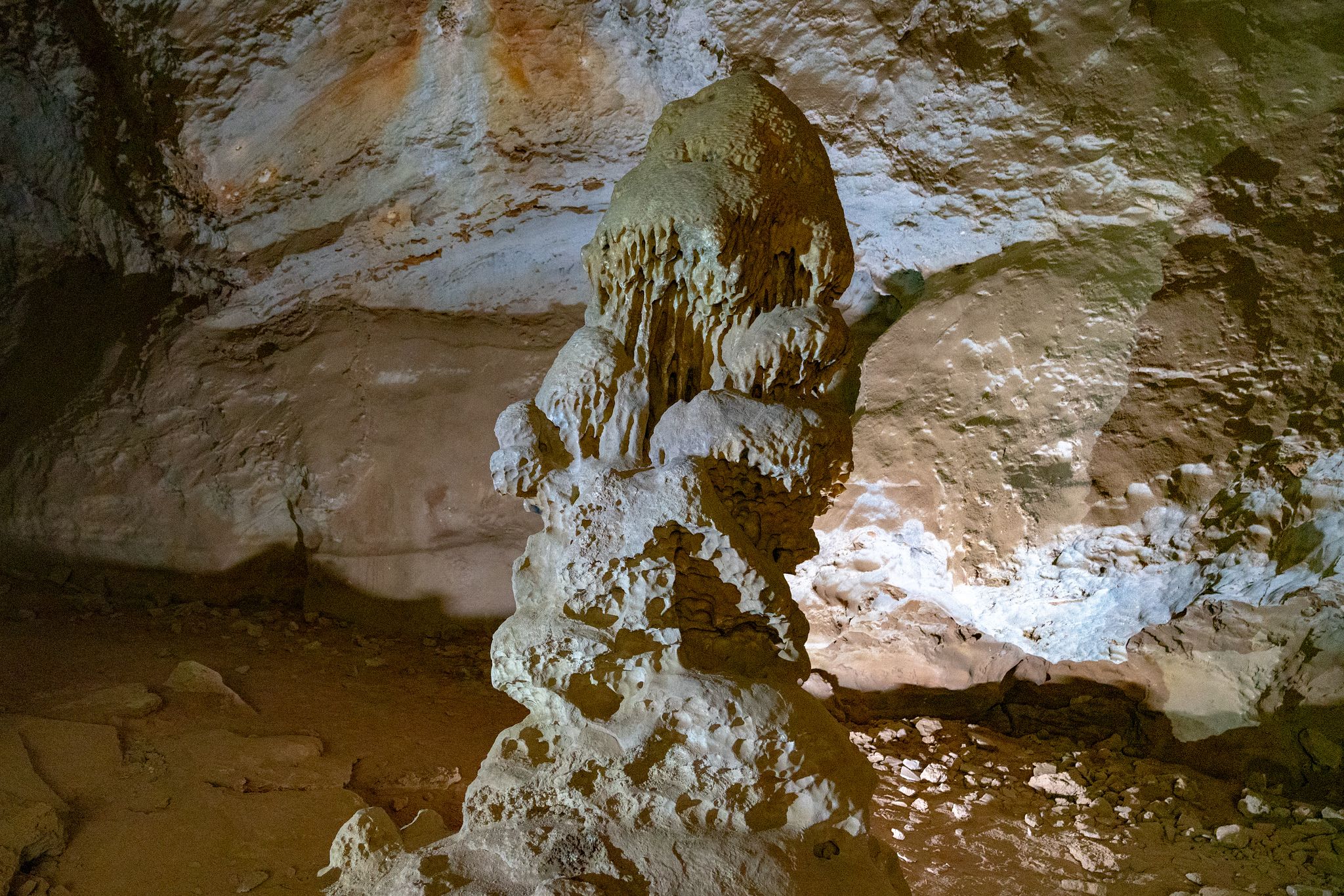 At the end of the cave, a small tunnel leads through into the final chamber, demanding visitors crawl on their hands and knees to get through. Erm, nope. We were both A-OK with looking through and appreciating the furthest room from the relative safety of our standing position.
Assuming you're no less wimpy than us (and we're pretty wimpy when it comes to climbing into dark, unknown places), then Coronado Cave is a fun place to explore. Even though a permit is not required, I would definitely recommend speaking with the staff at the Visitor Center before you go - just to make sure you know how to keep yourselves and the cave safe.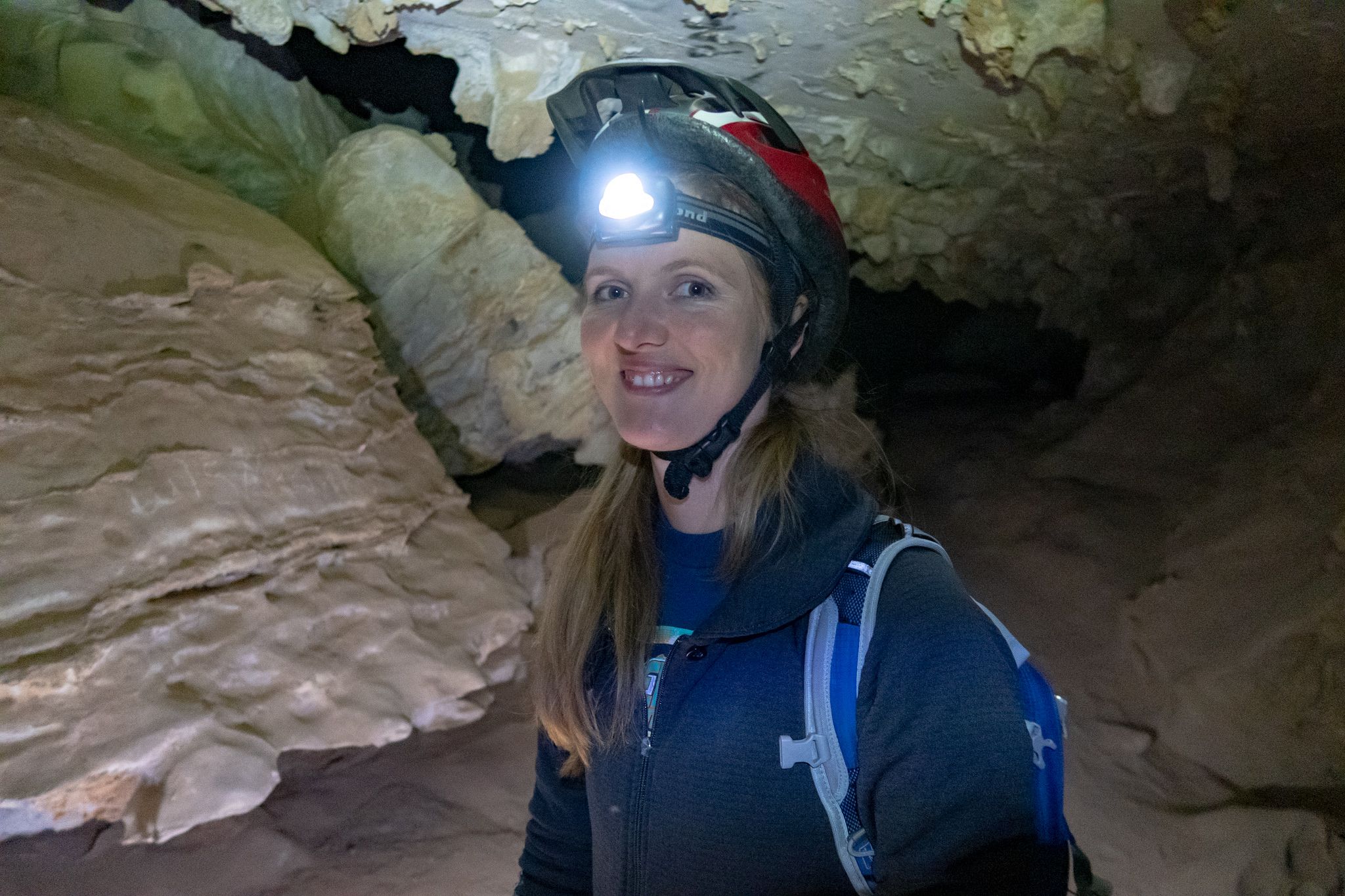 Adventurous Tip: Cavers always recommend you carry three independent sources of light per person - not only is it safer that way, but it can really help when taking photos!
Camping
At the start of the post, I mentioned we boondocked at the Miller Canyon trailhead parking lot, a few miles North of Coronado National Memorial. We found this on Campenidum, and were a little concerned by some of the reviews mentioning illegal activity given its proximity to the border.
Although it's just a trailhead parking lot, it's got some things going for it. There is a sign on the fence where trailers should park, and the ground here was reasonably level. There are also bear-proof trash containers and a small restroom block should you need it. Being a trailhead near a fairly major urban area, there were cars coming and going, but nothing disruptive.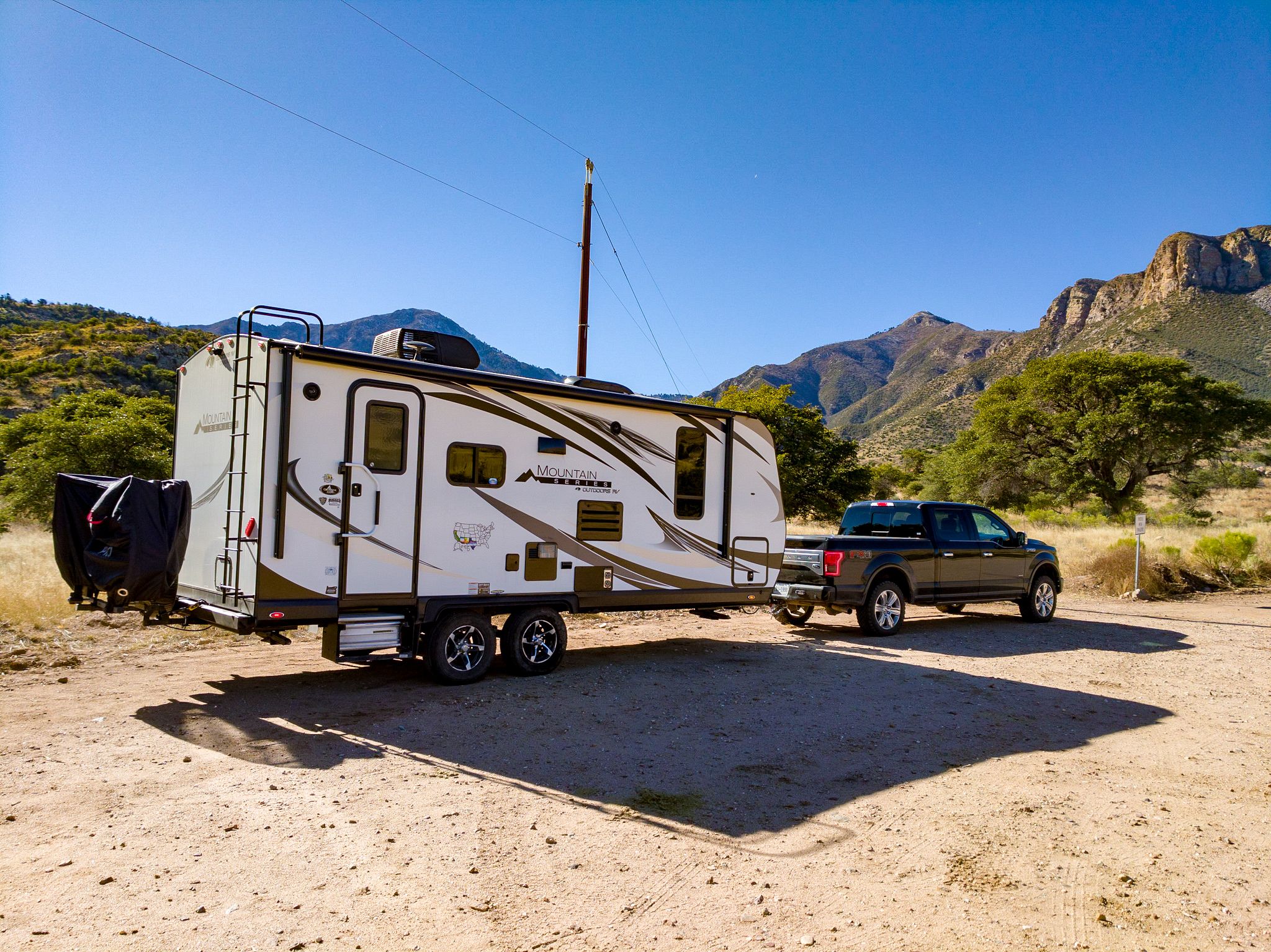 As we were preparing to leave, we had just hooked up the trailer and were doing our final walk-around when a BLM Ranger pulled up. Uh-oh.
Turns out, he had driven past a few times and seen our trailer, but we hadn't been there. He was in the market to buy an RV and wanted to know what we thought of ours (PS - we love it!).
We ended up chatting to him for over 30 minutes, and he reiterated what we had been told by a BLM Ranger near Las Cruces - they really like when people in nicer RVers stay in the area as it tends to discourage illegal or disruptive activities in the area. He said the weapon that potential criminals fear most is our phone - and that just one phone call to the local BLM Ranger Station would quickly bring a swarm of agents and dogs to investigate. Reassuring to know!
Next time we're back in the area, I don't think we'd have any concerns about staying there again - being a parking lot it's not the most scenic, but its location is undeniably convenient!
Conclusion
Coronado National Memorial not only commemorates the Francisco Vázquez de Coronado's 1540 expedition to find the Seven Cities of Gold, but now preserves a beautiful natural area in the Huachuca Mountains. With several hiking trails, scenic drives, picnic areas and even a cave, it would be a great family day-out. Alternatively, for those interested in longer hikes, Coronado National Memorial is also the Southern terminus of the Arizona National Scenic Trail - an 800+ mile trail from Mexico to Utah.
Continuing our loop around South-Eastern Arizona, our next stop will be Tumacácori National Historical Park - we'll be taking the scenic route through Patagonia, AZ.