As an Amazon Associate we earn from qualifying purchases.
It might officially be spring now, but it hasn't felt like it this week! Temperatures have fallen, and even the National Weather Service said the weather this week is more typical of February than late March!
But cold temperatures aren't necessarily a bad thing - freezing ground means less mud. Roads are easier to pass (although we did have to rescue another stranded driver at the weekend), and it's less muddy working with the tractor to clear trees.
Tree Clearing Update
We're trying to spend almost every dry day during the week clearing trees. Although it's very repetitive, this week we've made some great progress and are really starting to see the site take shape.
When I wrote last week's blog post we had felled 51 trees over the course of 5 days. Since then, we've spent 2½ more days in the forest and have cleared 39 more trees (yes, we're getting faster), bringing our total to 90 trees so far.
The majority are still spruce, but we've also felled five birch trees, two maples, one pine and our first cherry! The hardwoods have been smaller this week (the largest was a 12.5" birch) but we can see some slightly larger ones that will be coming out soon.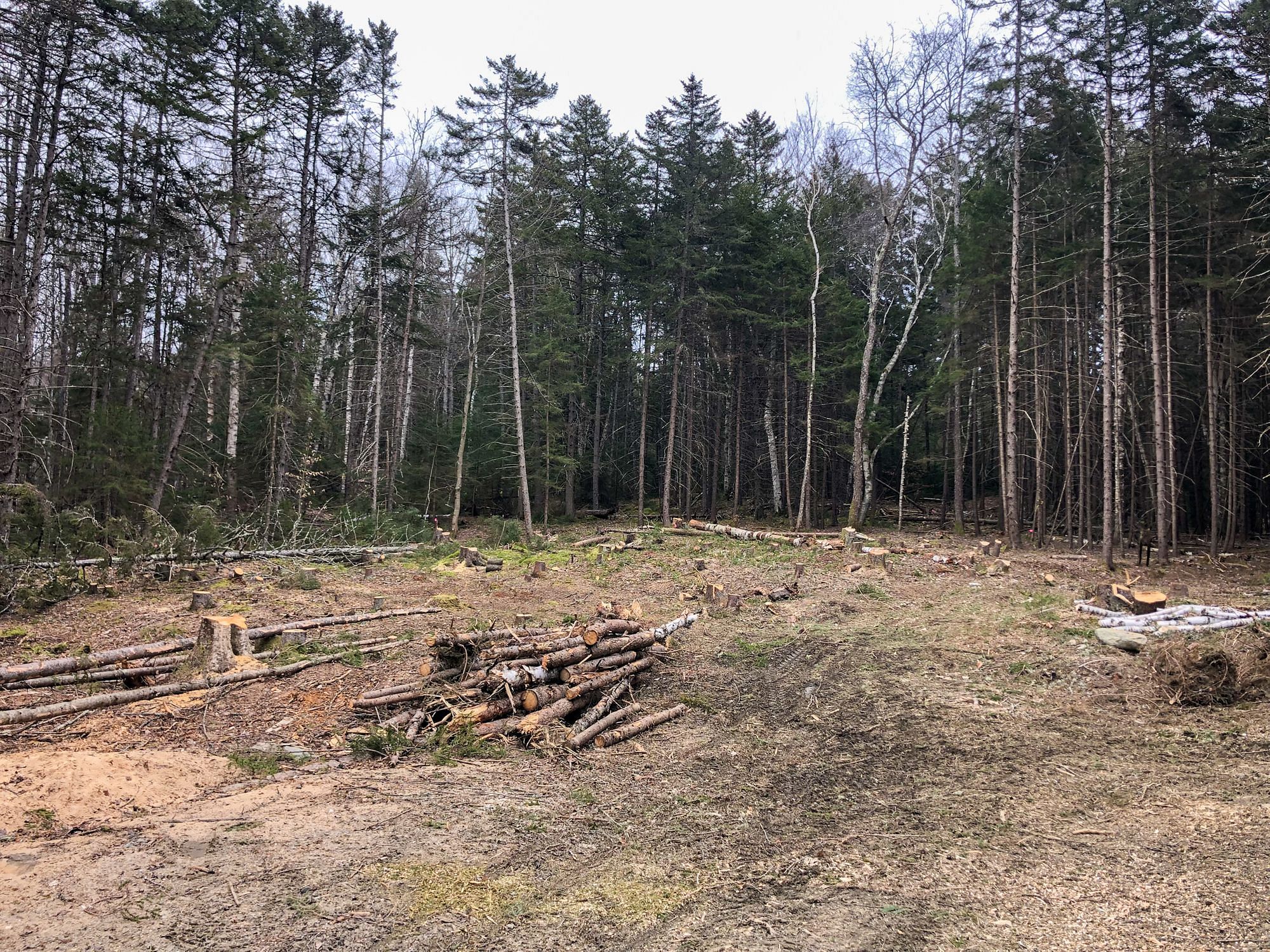 Our focus so far has largely been on clearing the area around the well and utility building so that we can get those laid out clearly. Towards the end yesterday we shifted to begin clearing space for a new log pile since our existing log piles are almost full. Finding flat ground where a log pile won't be in the way is a challenge, but we've found a spot - just need to clear the trees first!
The weather forecast today and tomorrow has given rain so we won't be doing any more work now until next week. These rainy days give us time to catch up on computer work, plus all those little behind-the-scenes jobs like maintenance and chain sharpening.
There's still a lot of work to do - I'd estimate we're approaching a third of the way through the area we need to clear, so we'll need to keep picking up the pace to get it all done before the big machines arrive for the site work.
Wood Chip Trading
After felling each tree, we limb all the branches with the chainsaw and feed them into our Woodland Mills WC68 Wood Chipper. Using our DIY bulk bag support, we collect all the wood chips in yard bags so we can easily transport them with the tractor to a big pile.
And it is a very big pile! In the last week we've filled 10 more bags with wood chips, meaning we've now generated 30 cubic yards of wood chips and mulch!
What are we going to do with all these wood chips?
Ultimately we want to compost a lot of them down to use in our garden over the next few years. With very little green material, the pile will compost very slow but that's OK - it'll be a little while before we need it yet!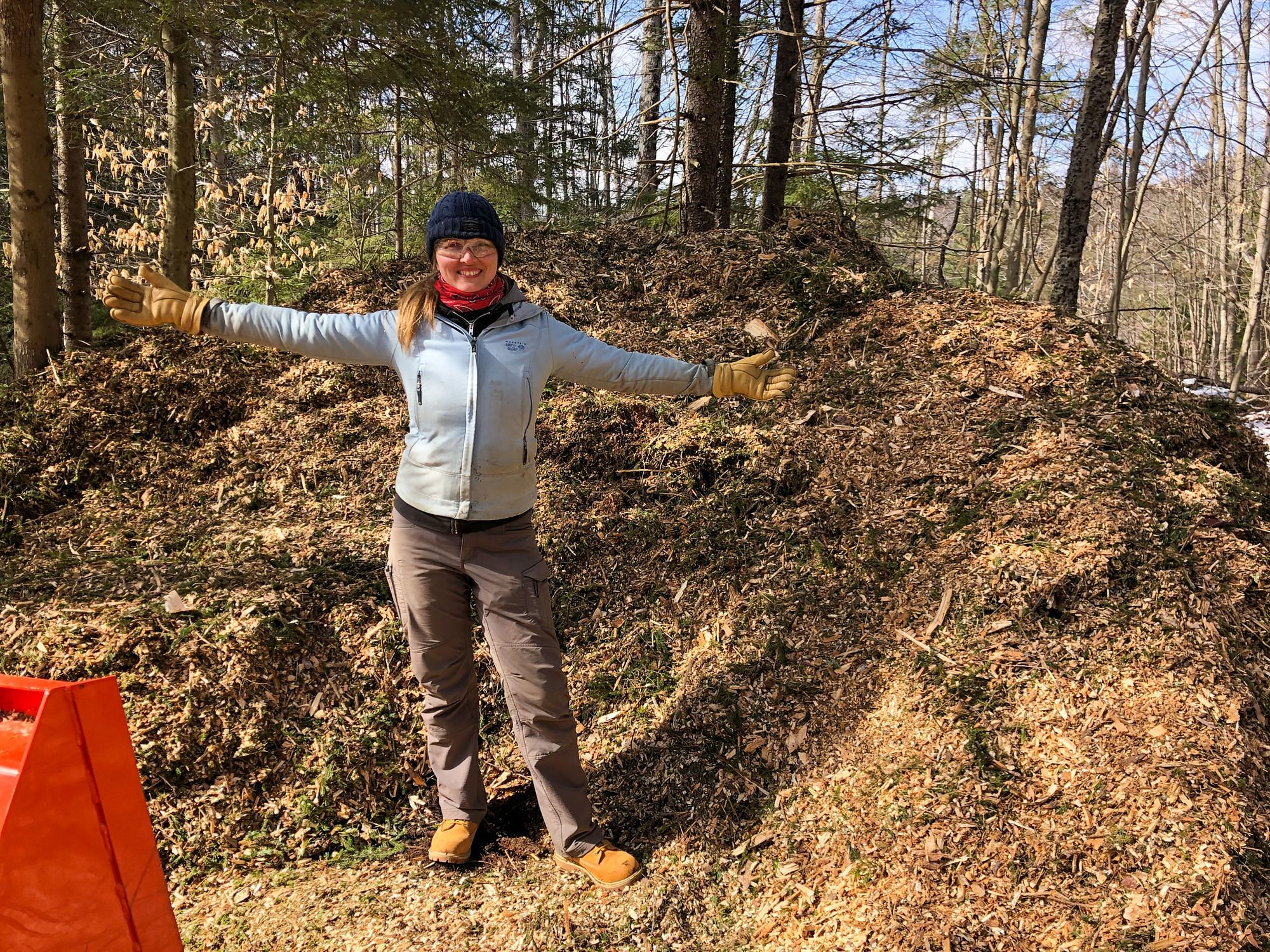 In a rural community like ours, people look out for each other, and swap items either for trade or as gifts. We've heard stories of people kindly clearing a neighbor's driveway or path of snow to get home and find some homemade cider sitting on their doorstep by way of thanks.
And when our neighbors threw us a welcome party last year, we received gifts including homemade apple sauce and a beautiful bouquet of flowers someone had picked from their own garden.
Without an established garden, we don't have much in the way of produce to offer. Our tractor, sawmill and wood chipper will undoubtedly come in useful to help neighbors in need, but in the meantime, there are plenty of people around who want wood chips - perhaps for laying on trails, using as mulch or to give to their chickens.
So last weekend that's exactly what we did - we traded some wood chips for eggs with our neighbors who keep chickens.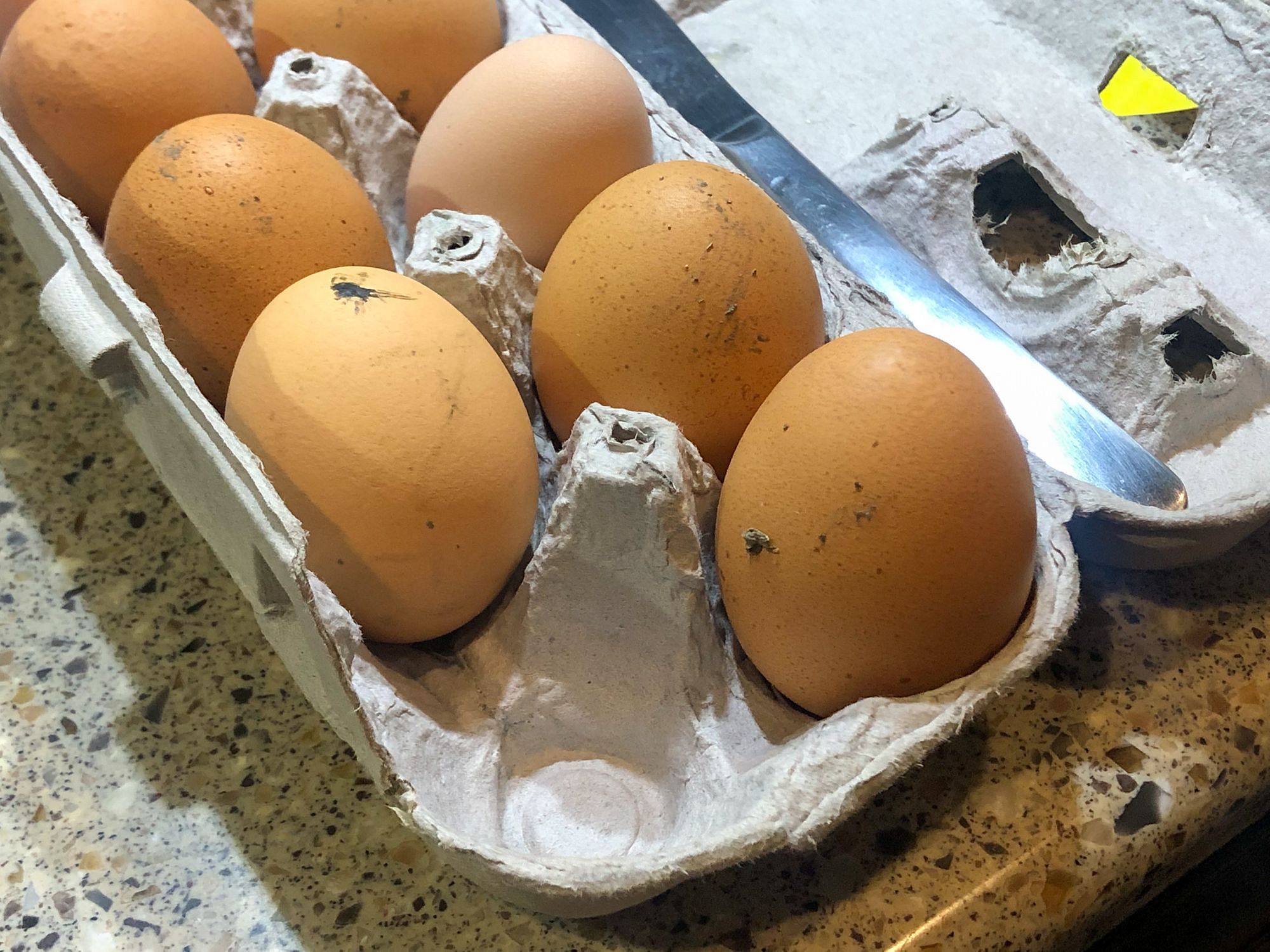 They brought their truck round and we filled the truck bed with about 1½ yards of mulch using the tractor. They took it home and spread it out in the coop. Half an hour later they phoned me: their chickens loved it and they wanted more, so they came back for another truck load!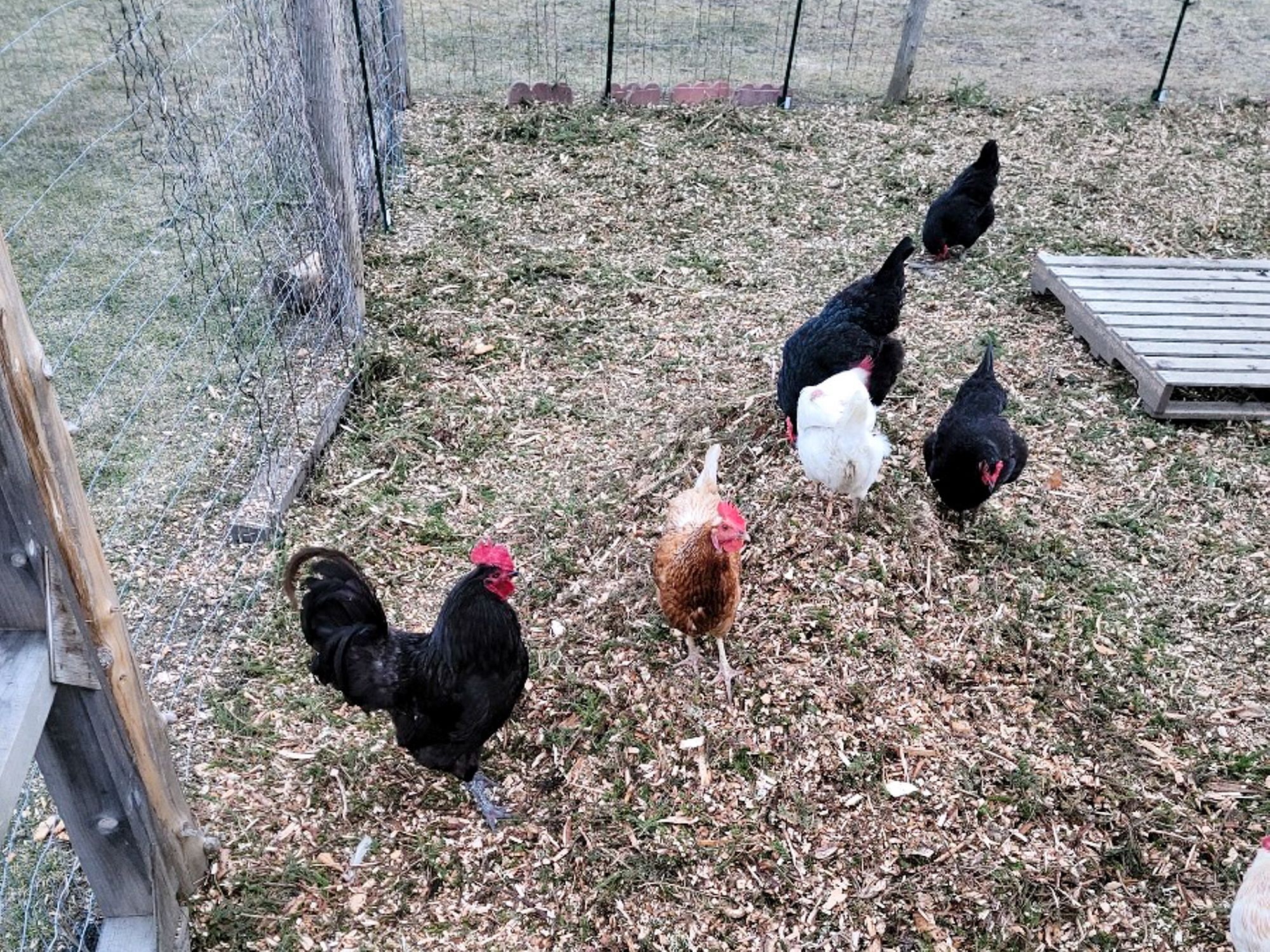 For us, this is such an appeal of rural living and why for us it's so important to do as much as we can ourselves. Rather than burning our slash piles, we've turned the branches and foliage into mulch and wood chips - something that's not only useful for us, but is valuable to others too.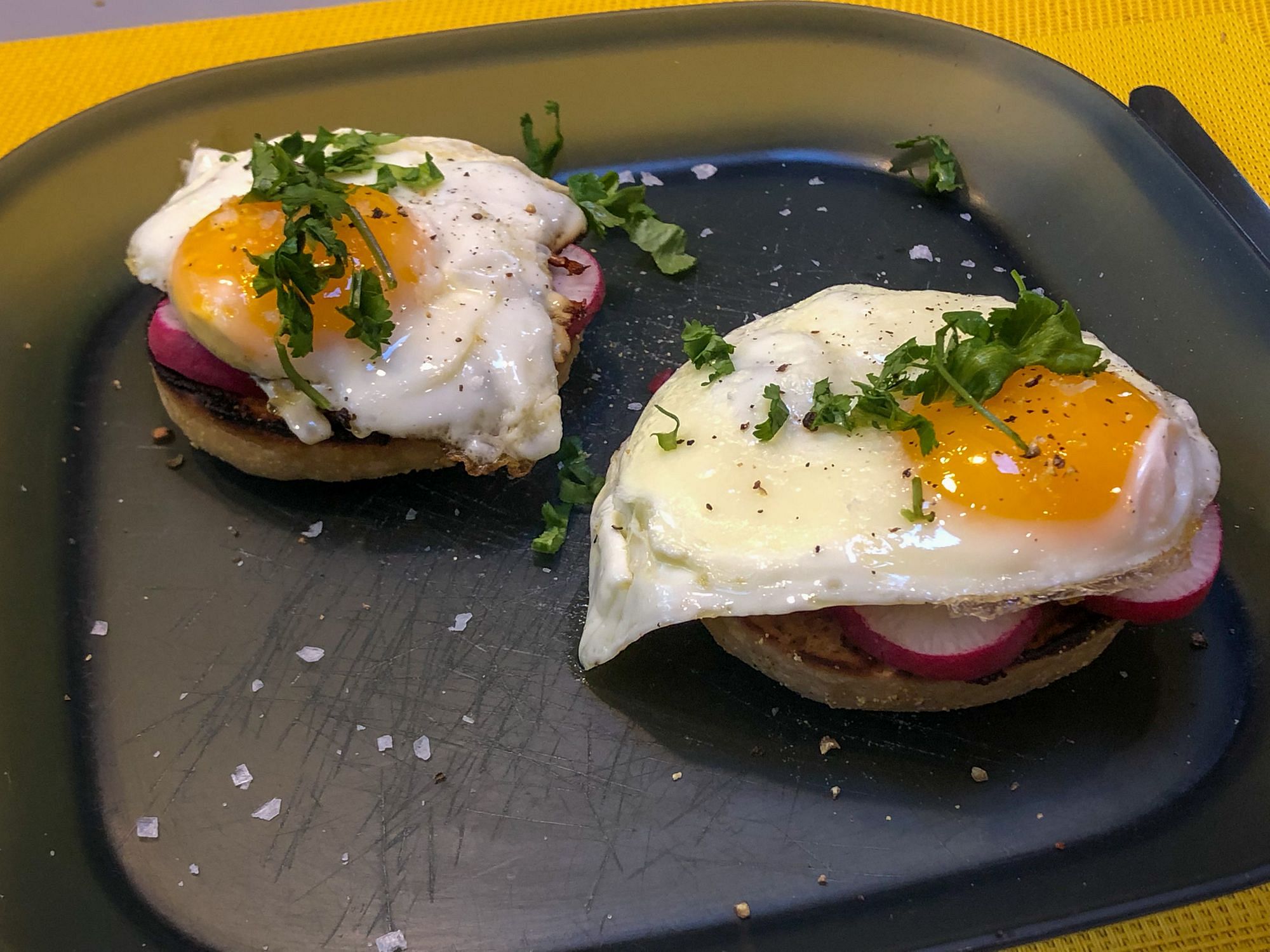 Grid Power
Monday this week was cold - on Sunday night it dropped to just 14°F (-10°C). We were debating whether or not to brave the cold and head out into the forest when a visitor turned up.
It was the site planner from our local electrical company - we had totally forgotten that he was scheduled to visit! We threw on our warm work clothes and headed out to meet with him.
We plan to build an all-electric house (i.e. no wood or gas burning for heating, etc) and are looking to a future where electric vehicles are the norm. We're also keen to integrate solar and a battery backup system, but we're not planning to be off-grid.
There is utility power available at the road, but the question is: how do we get it up the 1,000ft driveway to our utility building and house? That's what the site planner was there to help us with.
In essence there are a number of decisions we need to make, including:
What size service do we want? 150A? 200A? 400A?
Will we go overhead (ugly, vulnerable to trees falling and weather) or underground (expensive, especially with all the shallow bedrock we have)?
If overhead, where will we put the poles?
Where will we locate the transformer - at the top of a pole or on a pad?
These are decisions that most people buying a home never think about. In most new builds you don't have a say in these at all, and even if you're building a custom home, the odds are your electrician will help make these decisions for you.
But we're our own electricians, so we have to decide. We have a few thoughts, but will share more in a separate blog post.
Maple Syrup Making
After meeting with the electrical company planner on Monday morning, we stayed out in the frigid temperatures to clear some more trees. But by lunchtime, it was still just 18°F (-8°C) so we decided to call it quits!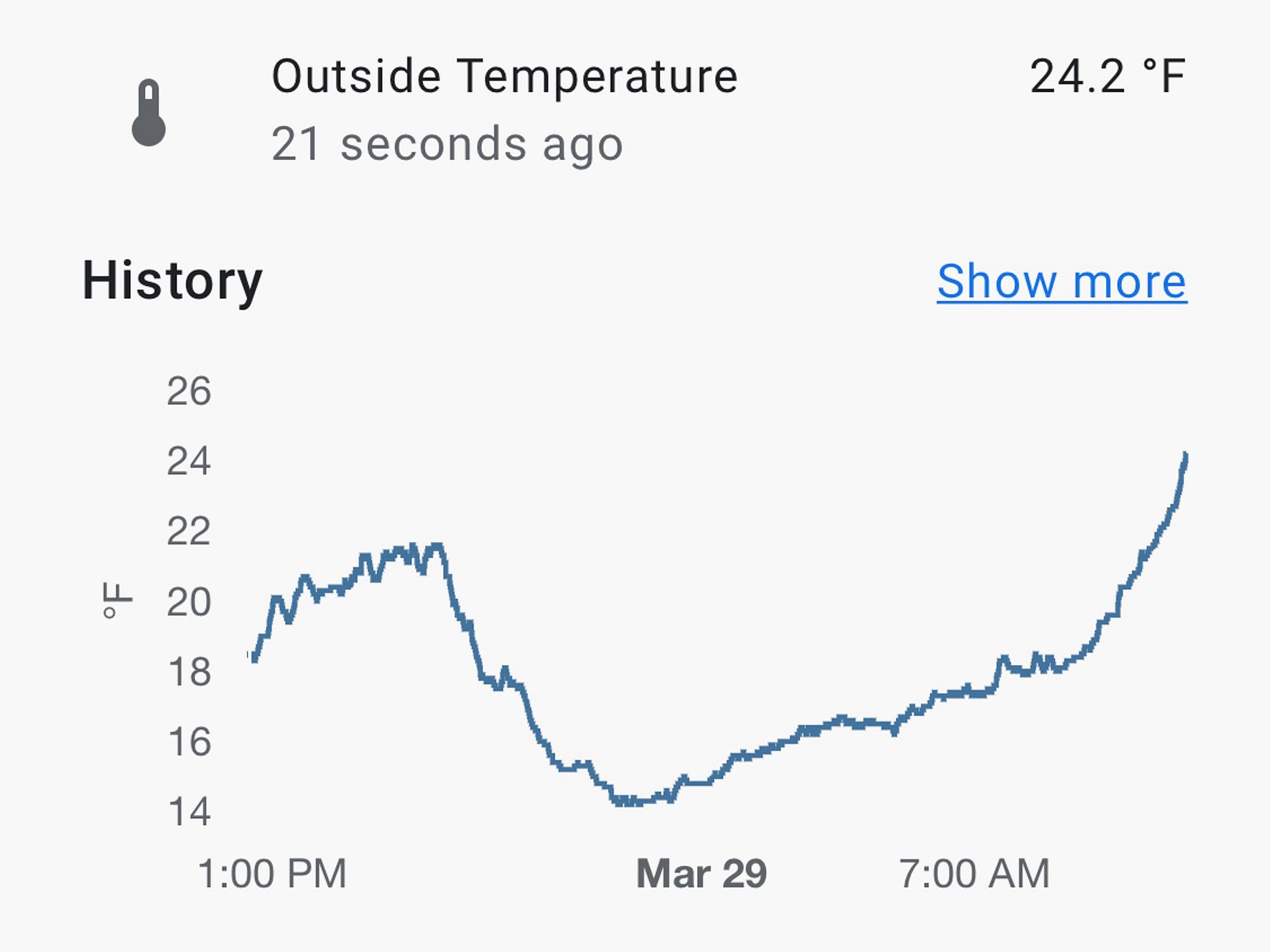 But rather than wasting the day, we decided to spend the afternoon making maple syrup. Well, I say "we". I went inside to do some cooking and Diana stayed outside to manage the campfire.
This maple syrup making exercise was really just a little experiment for us. We wanted to see if we could do it, and if we enjoyed it. We did do it, and yes, it was fun! Check out our blog post all about our maple syrup experiment.
The end result was about 5oz of fresh, delicious homemade maple syrup made from sap we collected from our own trees that we tapped.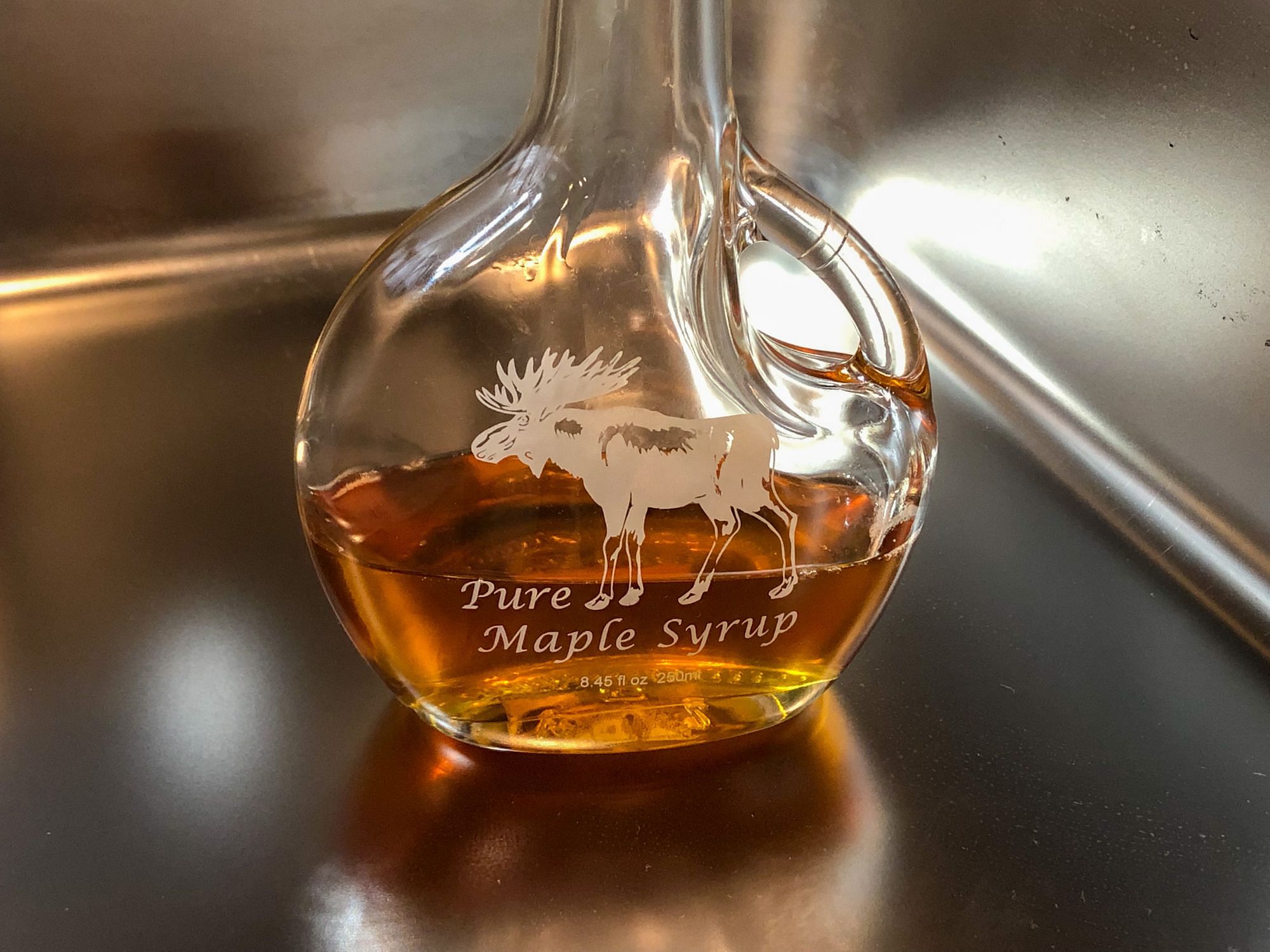 It was all boiled down on a firepit we built with a campfire burning logs from trees we felled, cut and split last year (we've picked up a new axe so we can split more firewood too).
We're off to run some errands today including refilling our propane - according to our Mopeka propane tank level sensors, one tank is empty and the other is at just 13%!