In our blog post about our truck, I talked at length about the mods and upgrades we've done to help our F-150 become our ultimate adventure vehicle. For us that means more than just off-roading - it's our daily driver and tow vehicle too (there are certainly far more impressive overlanding vehicles out there than ours!).
But it's not just about having the right vehicle - you also have to carry the right gear. Over the years, we've learned a lot about what gear works for us - what we feel is necessary to carry to help keep us safe, and maybe help others in need.
Introduction
This blog post is about what we carry - but let us know in the comments if you think we're missing something, or what your favorite piece of gear is. We're all learning!
As an Amazon Associate we earn from qualifying purchases.
To make this more digestible, I've broken it down into several categories, so you can pick and choose based on what you use your vehicle for. These are things that work for us - we don't have pets or children, so if you do, make sure to consider what their needs might be. And if your vehicle is different to our F-150 (e.g. a bigger truck), then you may need slightly different versions of some of the recovery items.
Many of these items are small enough that we can keep them in the center console or under the rear seats inside the cab, but some of the larger items we keep in the truck bed. We keep these in the truck at all times, but when we're planning an off-road trip we always review them to make sure batteries are charged, nothing's missing, and to see if there's specific to that trip that we might need to add based on terrain, weather and so on.
Emergency
As the saying goes: "hope for the best, prepare for the worst". That's what all this first category is all about.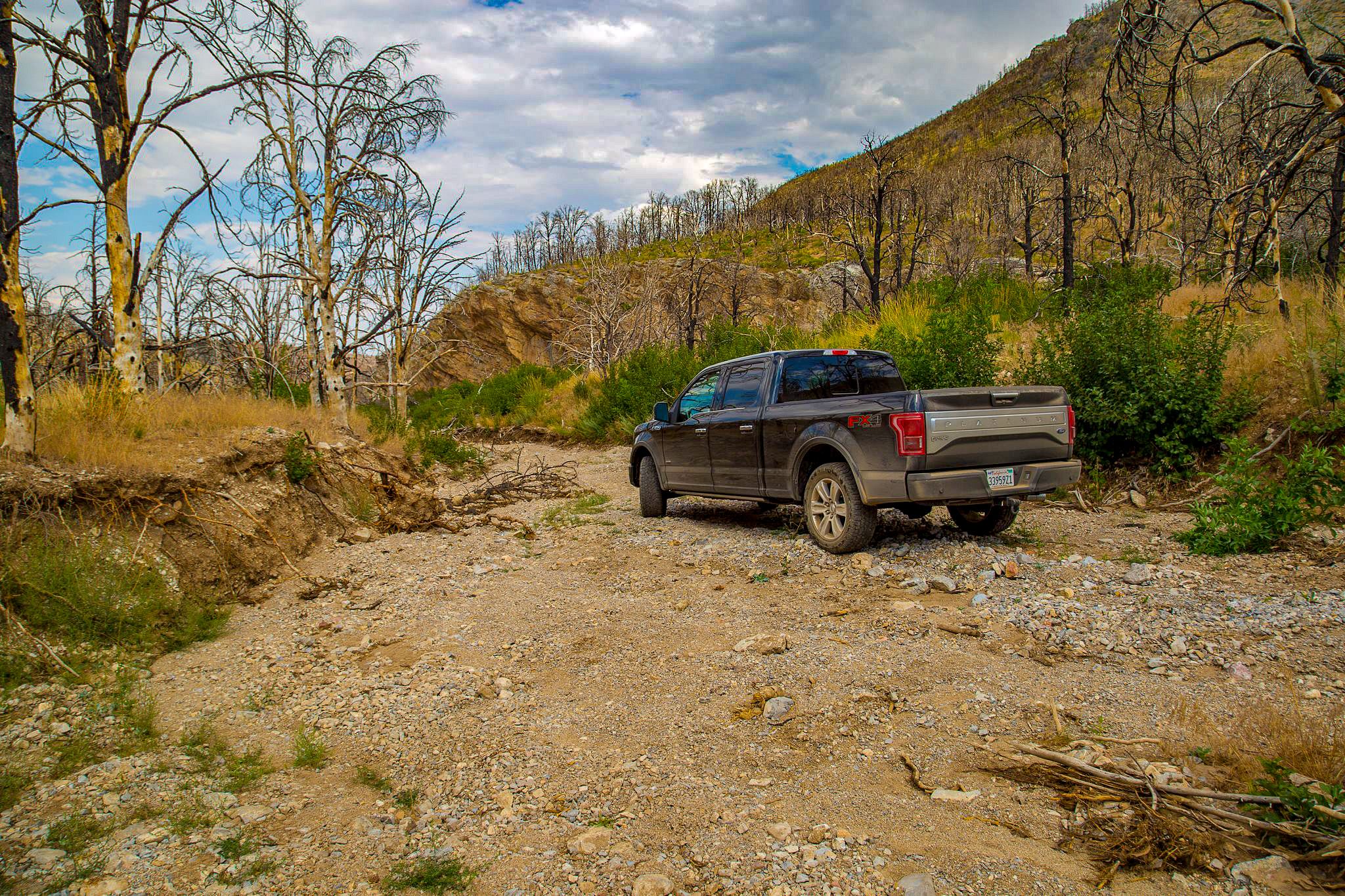 Lights
Even though there are plenty of lights on the truck, it's still important to carry additional sources of light. We try and check these periodically to make sure the batteries are charged - but also, carry spare batteries if you can!
First Aid & Survival
I'm not talking about firearms here - that's a personal choice that only you can make. Instead, I'm talking about basic first aid and survival equipment. Imagine the car breaks down at night in the middle of nowhere - do you have what you need to stay warm and comfortable? The vehicle is also often our closest "base", so keeping a good first aid kit in the truck has come in useful several times.
Navigation
Recovery
We think of these items as a backup - ideally we'd never have to use them. Although spending money on something you never want to use might seem crazy, if you get stuck and don't have them, you'll be kicking yourself!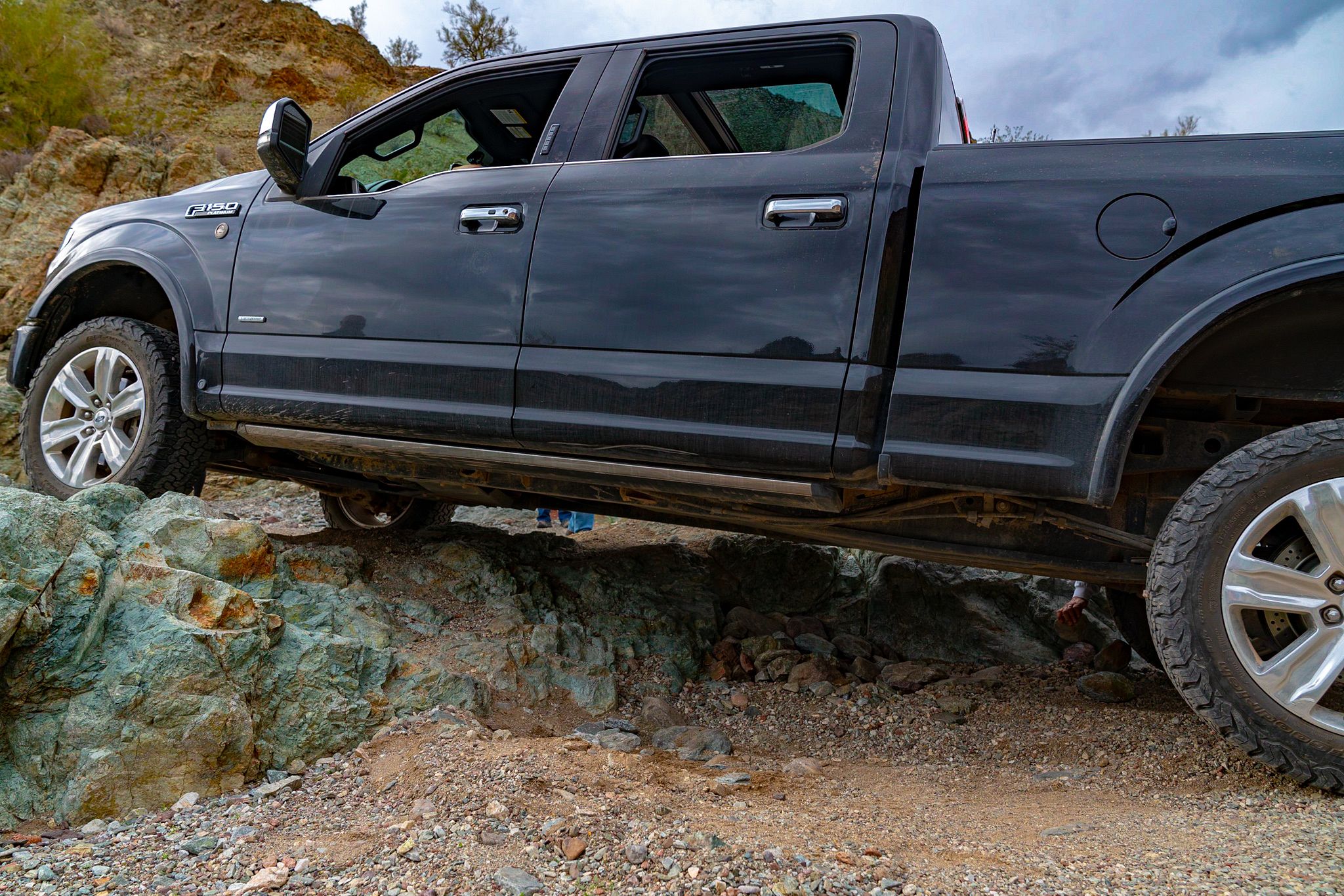 With the exception of the tire repair kit, we've used every single item on this list at least once. Often not for the purpose originally intended, but these are versatile items that can come in useful in all sorts of situations.
Vehicle Repair & Maintenance
There are some basic tools you should carry that could come in very useful - for example, knife, screwdrivers, crescent wrench and pliers. But there are a few specific items we carry with us that are worth sharing.
Let's start with tires - keeping them inflated correctly is critical, and airing down when off-road helps with traction and ride quality. And of course, make sure your spare tire is in good condition!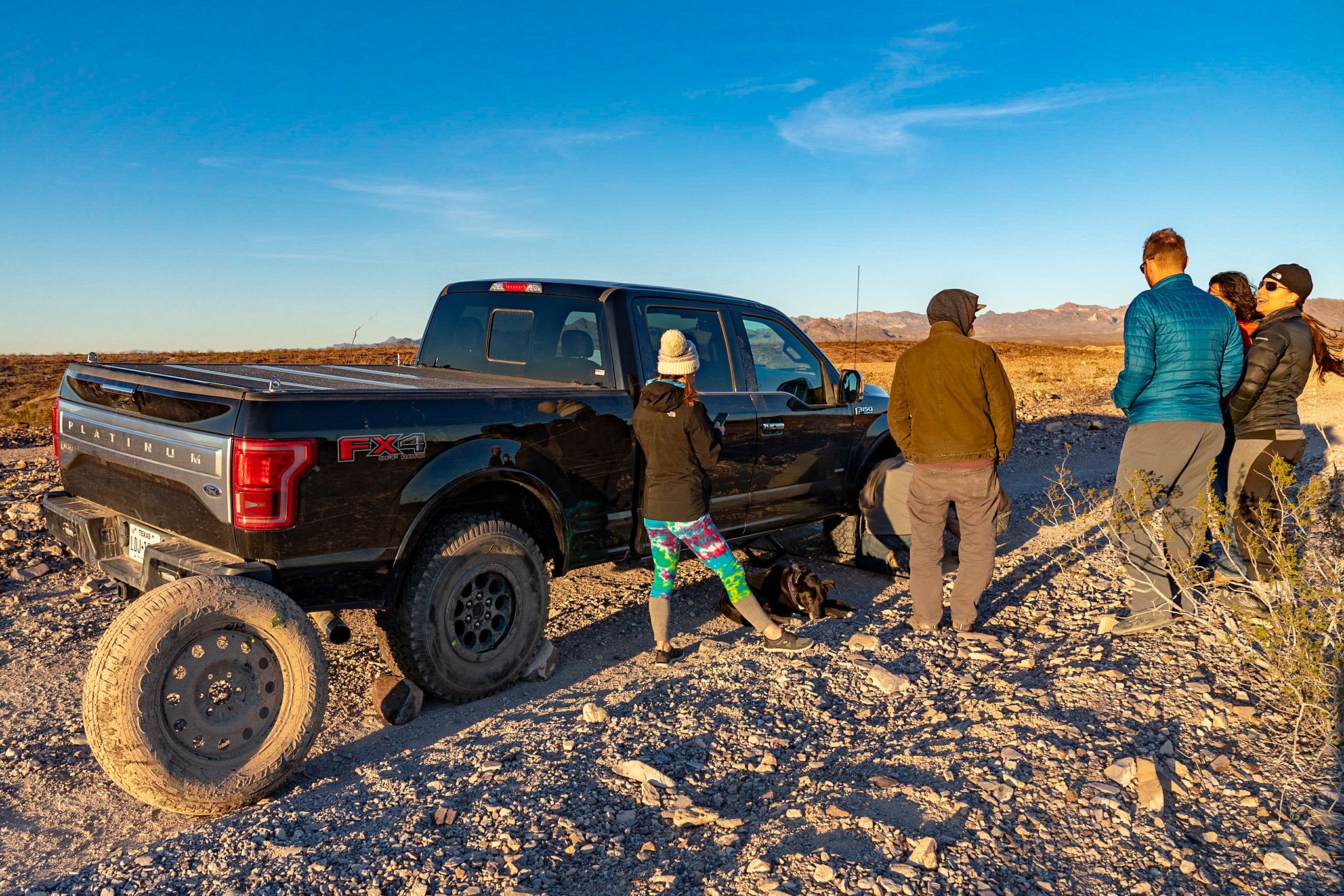 Tires
Miscellaneous
Communication
Food & Water
I hope it goes without saying, but I'll add it just in case. Always bring more food and water than you expect to need. We always assume at least 1 gallon per person per day, and double that if we're going somewhere hot. It may sound a lot, but if you get stranded, need to use the water to wash something, or find others in need, it could make a real difference.
If you're traveling through an area with abundant water supplies, you may even want to consider a water filtration system. Most of our overland exploration has been in the deserts out West, so we haven't run into this yet, but it's something to consider.
The food you take obviously depends on what you enjoy, but in our experience it makes sense to always keep some emergency rations that you don't plan on eating and don't require any preparation and keep well - protein bars, nuts, etc. That way you're prepared in case something goes wrong - your camp stove won't light, your cooler fails or you end up being away for longer than you expect.
Electronics
Whereas previously, our electronics may have been luxury items, we increasingly find ourselves relying on them - in particular our phones. They have become our navigation tool, our emergency communication device, our route planner.
Our approach has been to converge on USB as a standard wherever possible. We take a big USB power bank with us, and then carry USB chargers and cables for all our devices. If you're looking for a great 12V USB charger, then this one supports USB-A as well as the new USB-C standard at up to 45W - we have 1 of these in the truck and 2 in the RV for charging laptops and phones.
Phones are obvious candidates, but we have USB chargers for our Sony A7R iii, our Canon EOS 6D, as well as for AA, AAA and 18650 batteries - and many others too. These all mean we can keep things charged in the truck as we drive, but if the worst happens, we can recharge them from our power bank too.
Conclusion
For me, nothing beats the experience of being out in the middle of nowhere, exploring parts of the country that so few get the opportunity to see. But I always want to feel safe and prepared.
Wherever possible, we always try to travel with others. We always let people know where we'll be - including relevant officials (e.g. Park Rangers) if appropriate.
There are some great communities out there like Overland Bound who promote responsible overlanding - if you're new to off-roading, then I recommend joining a group like that. Not only do the organize trips you can join, but they can be a wealth of information to help you plan out your own trips, upgrade your rig, find the right gear, or just improve your skills. And if you want to learn more, the Overland Expo is a great event to meet people and get inspired to go out and do more.