Introduction
This 19th century military outpost is situated in far southeastern Arizona, about 30 miles east of Wilcox, AZ. Having driven down from near Silver City, NM, we chose to stay the night before at Mountain View RV Park in Bowie, AZ - about 10 miles north of Fort Bowie National Historic Site.
As our first National Historic Site on our journey so far, we were looking forward to learning more about the history of the area - both being from Europe, we have a lot to learn about American history and what better way to learn than to visit sites like these?
There are several National Park Units nestled down in this corner of Arizona, and we were looking forward to spending a little under 2 weeks making our way through the area to visit them all. Given the remoteness, these are some of the least visited park units in the contiguous US, but don't let that put you off - they're definitely worth a visit.
So read on to learn more about Fort Bowie National Historic Site and find out why we think it's worth a trip!
Location
Although there aren't many major cities around - Wilcox, AZ, the closest town has a population of just 3,500 - it's only around 13 miles off I-10, so if you find yourself driving through the area then it's an easy side-trip. It's worth noting that the last mile or so is unpaved - it's not difficult terrain though, so don't worry about needing 4x4 or similar, any vehicle will make it if you take it slow.
Know Before You Go
Like most people, we typically start our visit to a National Park Unit by heading straight for the Visitor Center. Here we can get our National Park Passport stamped, learn about the area from the displays and materials, and speak with the staff about our plans to see how we can maximize our visit.
That won't work at Fort Bowie National Historic Site.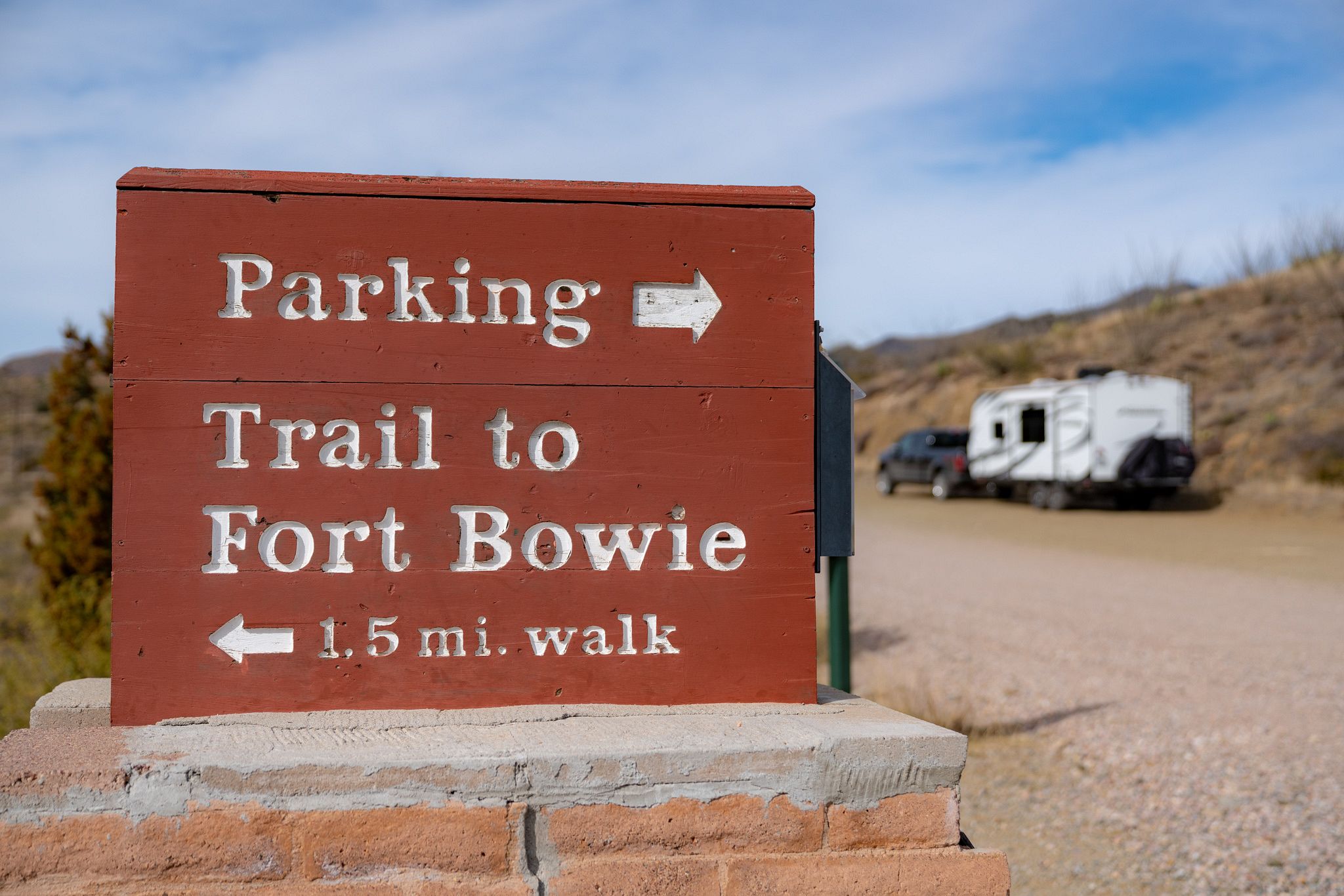 You see, Fort Bowie works a little differently - you don't start at the Visitor Center. When you arrive "at" Fort Bowie by car, you actually land in a small gravel parking lot along the road. From here it's a gentle 1.5 mile hike to the Visitor Center and fort ruins.
Adventurous Tip: If you're unable to hike the 1.5 mile trail, an alternative access, which includes driving along a narrow gravel road and limited parking spaces, is an option for visitors unable to make the hike. I advise speaking with NPS staff beforehand if you're intending to go this route.
The hike itself is one of the highlights of Fort Bowie, so if you think you can make the 3-mile round-trip hike, I'd highly recommend it. Obviously that's the route we took.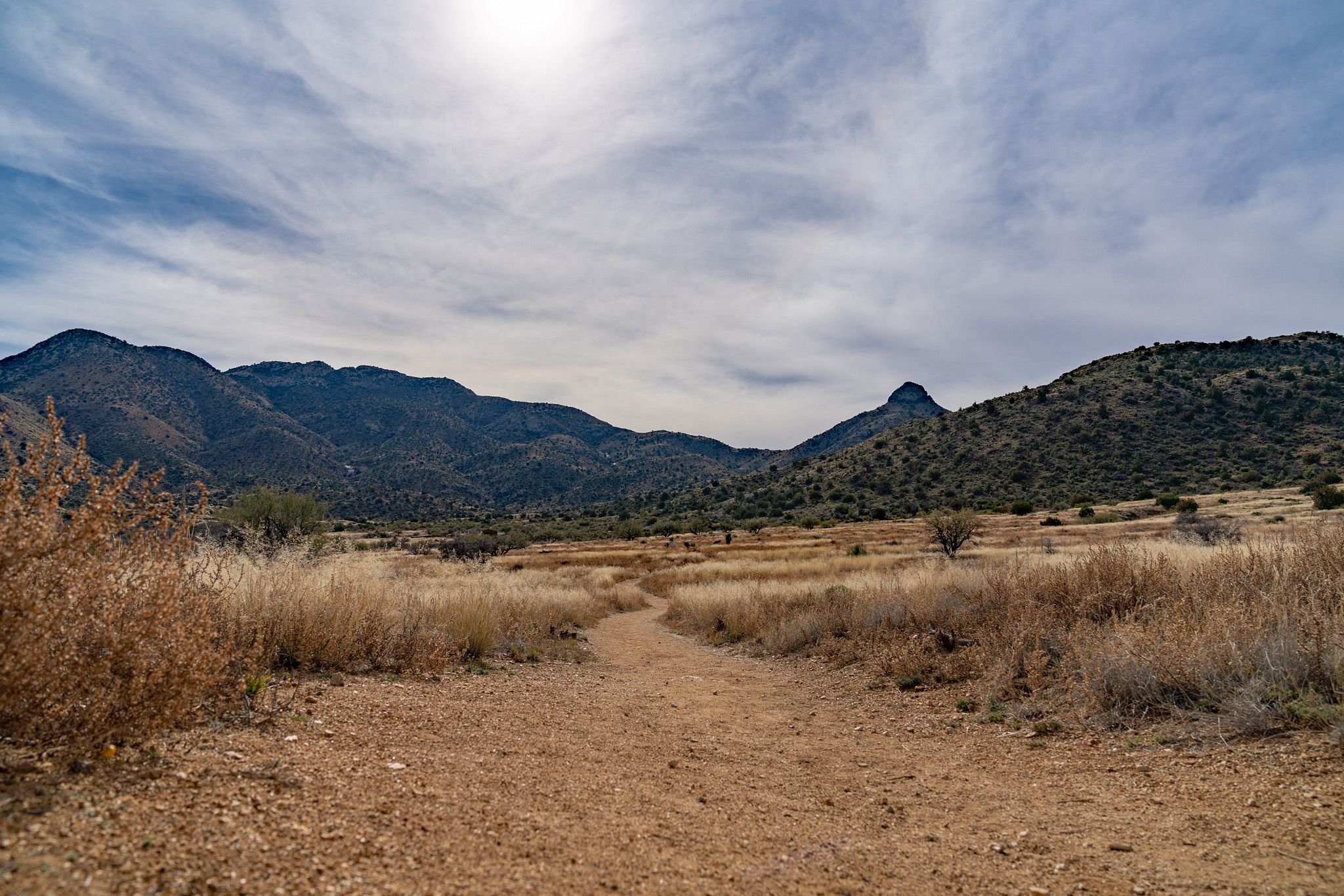 The surrounding landscape is pleasant to walk through, but not striking like you might see at a National Park or National Monument. Instead, the focus is very much on the history: interpretive signs along the path explain the role that Apache Pass and Fort Bowie played in the conflict between the Apaches and US army in the late 19th century.
Fort Bowie Trail
According to the NPS website, they rate this 3-mile round-trip hike as moderate, but I think that's being a little generous - it's a fairly gentle hike with just 200ft of elevation gain.
Although it's perfectly possible to fly round and do the hike in an hour, we spent nearly 4 hours out on the trail. Actually, we picked the pace up at the end because we were getting very hungry and lunch was pizza in the RV!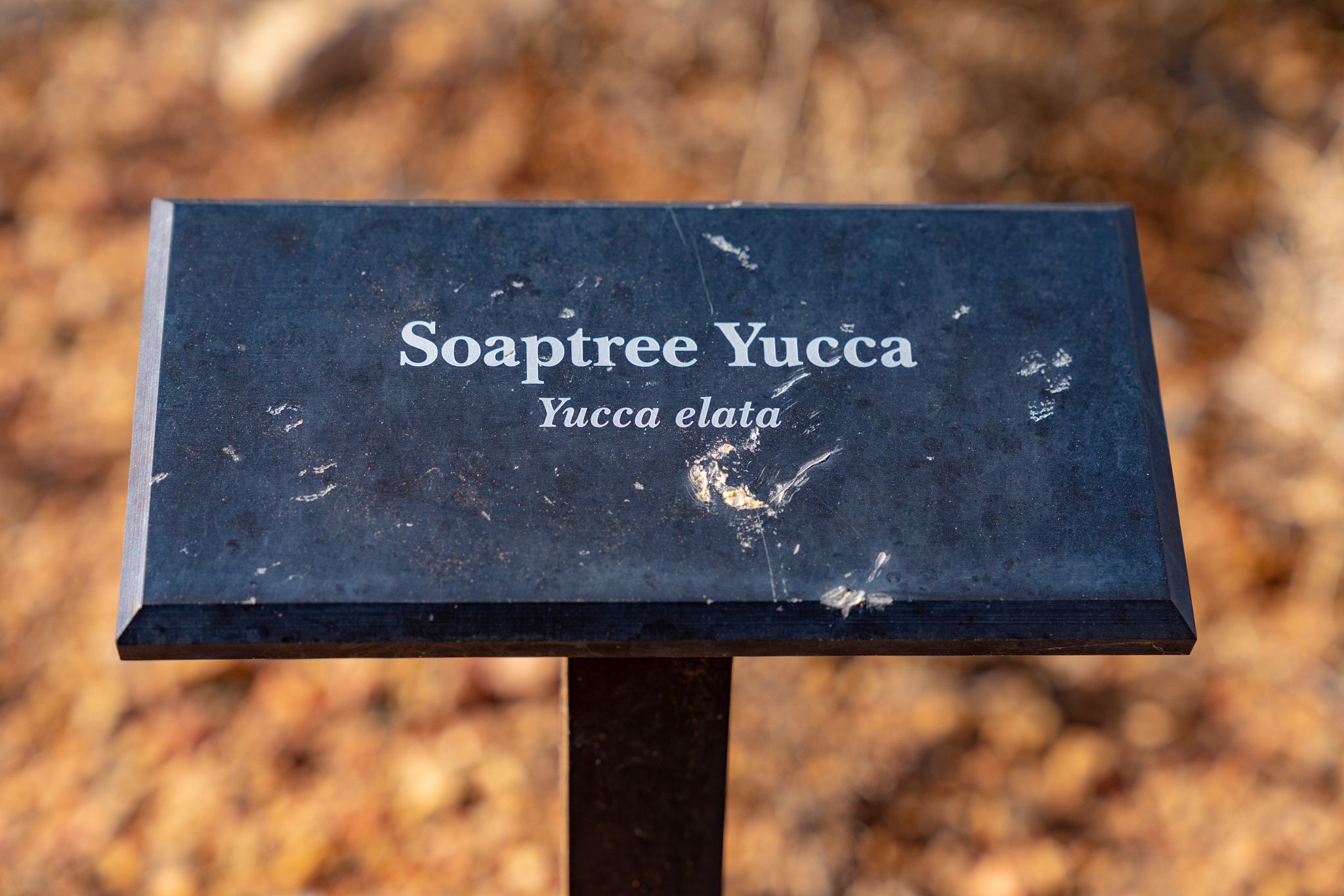 Why did it take us so long? Well, we wanted to take our time to read through all the signs, enjoy the serene landscape and take photos. It might not take you as long as it took us, but I'd definitely allow 2-3 hours to make the most of it.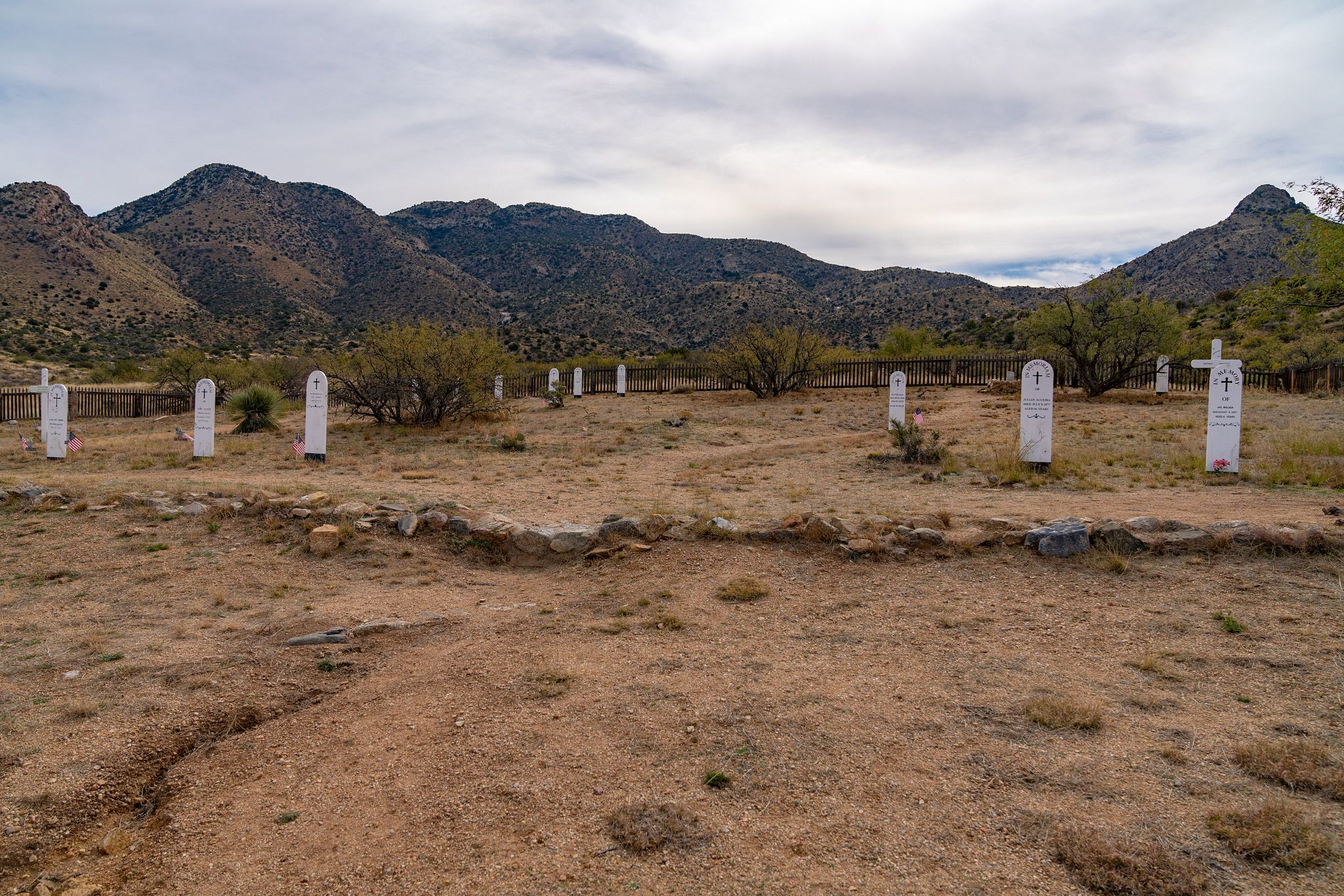 The trail takes you past the ruins of an old Stage Station and a cemetery before reaching the main fort ruins. Along this stretch of the path you will cross the route of the Butterfield Overland Mail Route - the same company whose route we found at Guadalupe Mountains National Park. We particularly enjoyed exploring the Chiricahua Apache Indian Agency ruins, showing how Apache people would have lived in the area.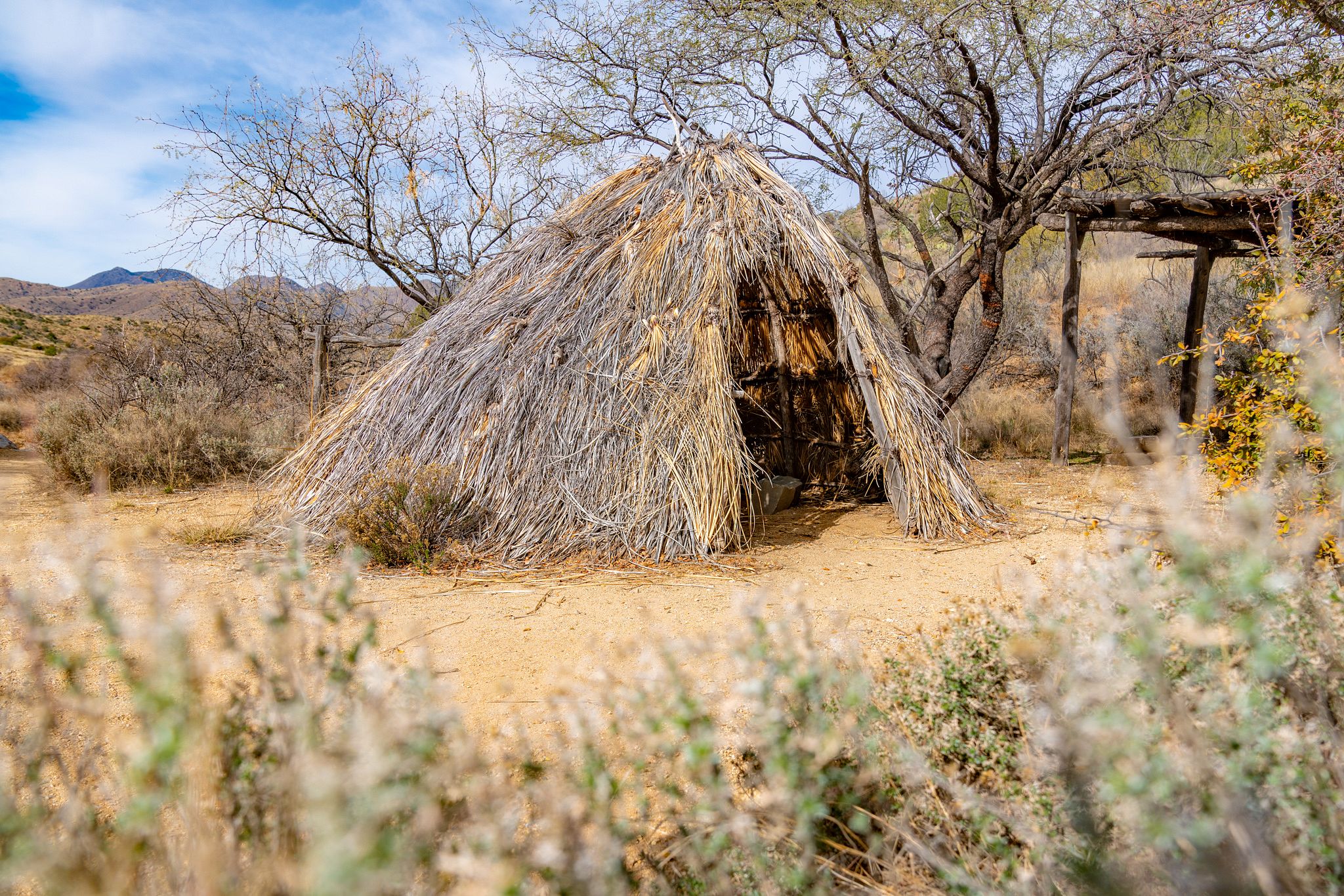 A little further up the trail is Apache Spring itself. As we learned along the trail, Apache Spring was the source (pun intended!) of much of the conflict in the area - it's one of the only drinking water sources in the area, critical to survival in this arid landscape.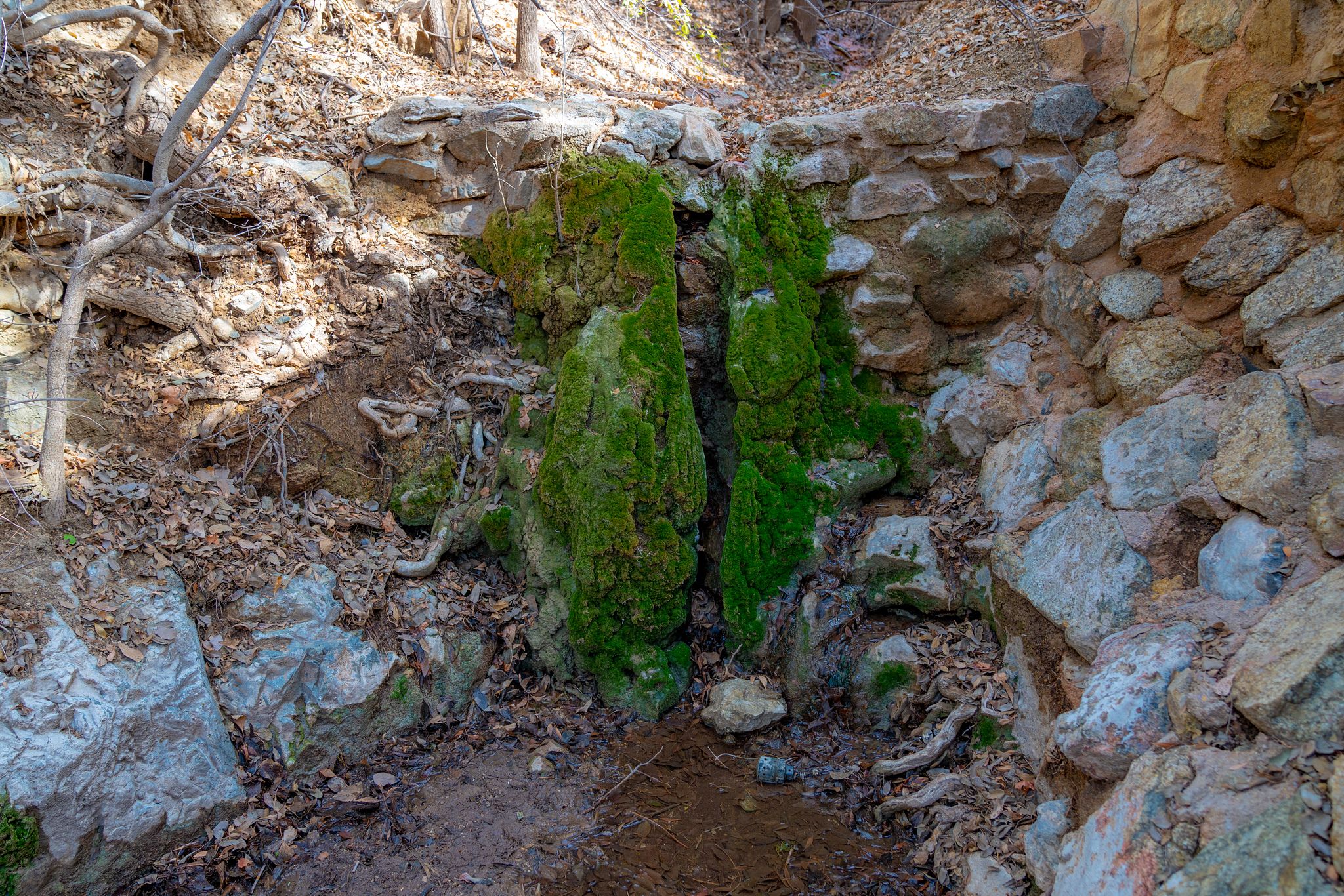 We were surprised at how small the spring is - there was barely any water at all, and signs warned visitors not to drink from it. I have to assume that it used to flow more freely - or perhaps seasonally - in order to be of such strategic importance.
Fort Ruins
As you reach the halfway point on the round-trip hike, we came upon a spur leading off the main trail to loop around the ruins of the first fort built here. Built in 1862, the first Fort Bowie was more like a temporary camp than a permanent military installation. The display signs made it clear that conditions in the camp were terrible, and survival was almost a constant daily struggle in winter.
A second, far more substantial fort was built 6 years later in 1868, and you'll find these just a few hundred yards up the trail.
This is where we also found the Visitor Center! I imagine it gets pretty lonely up here, so we went inside and had a fun chat with the staff about life at Fort Bowie, as well as stamping our National Park Passports, obviously!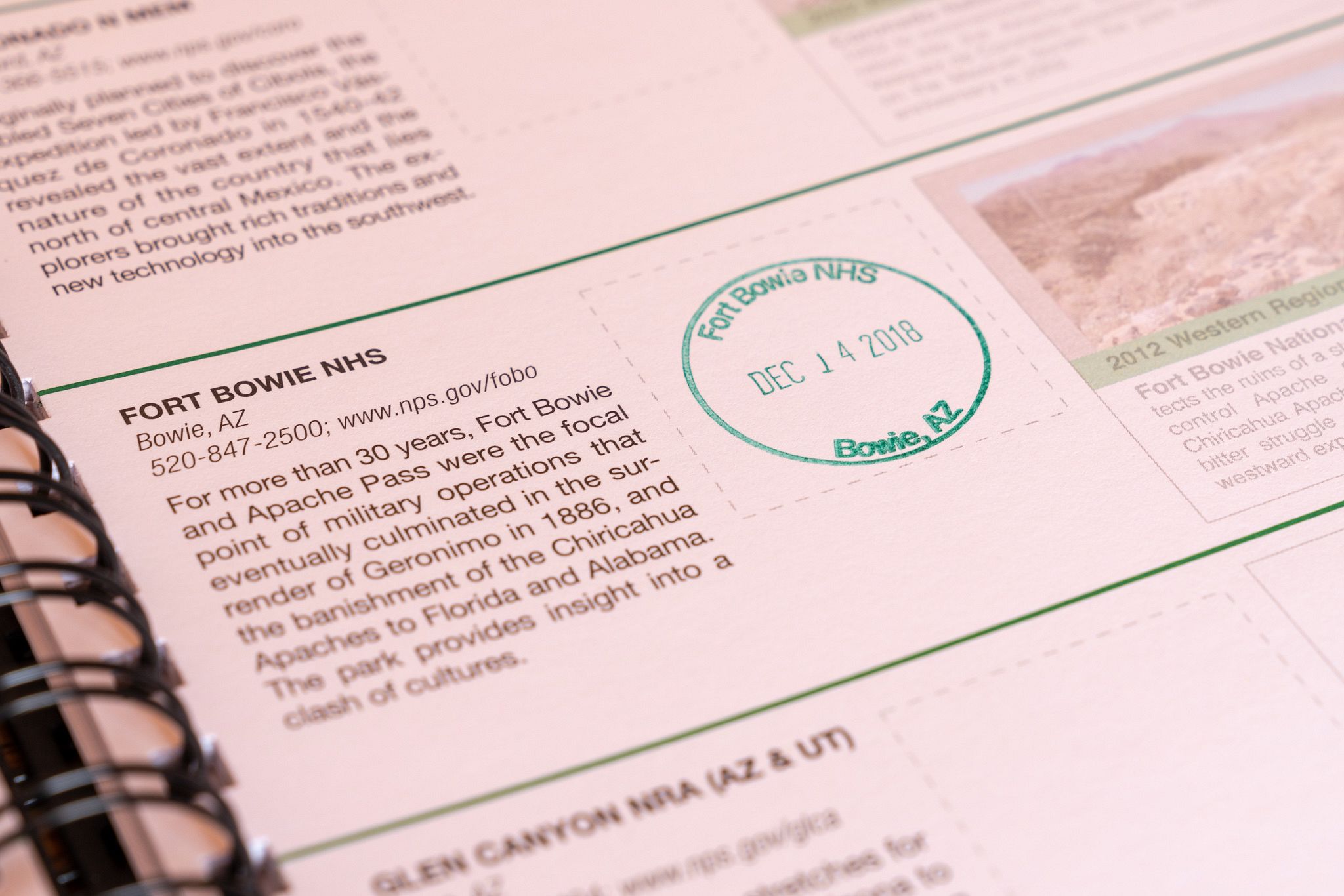 Adventurous Tip: We bought a sticker inside, and were offered the option of cash or credit card. Do NOT choose credit card. We did. We then spent over 5 minutes battling with one of those manual processing credit card machines - don't think I've seen one of those in nearly 10 years!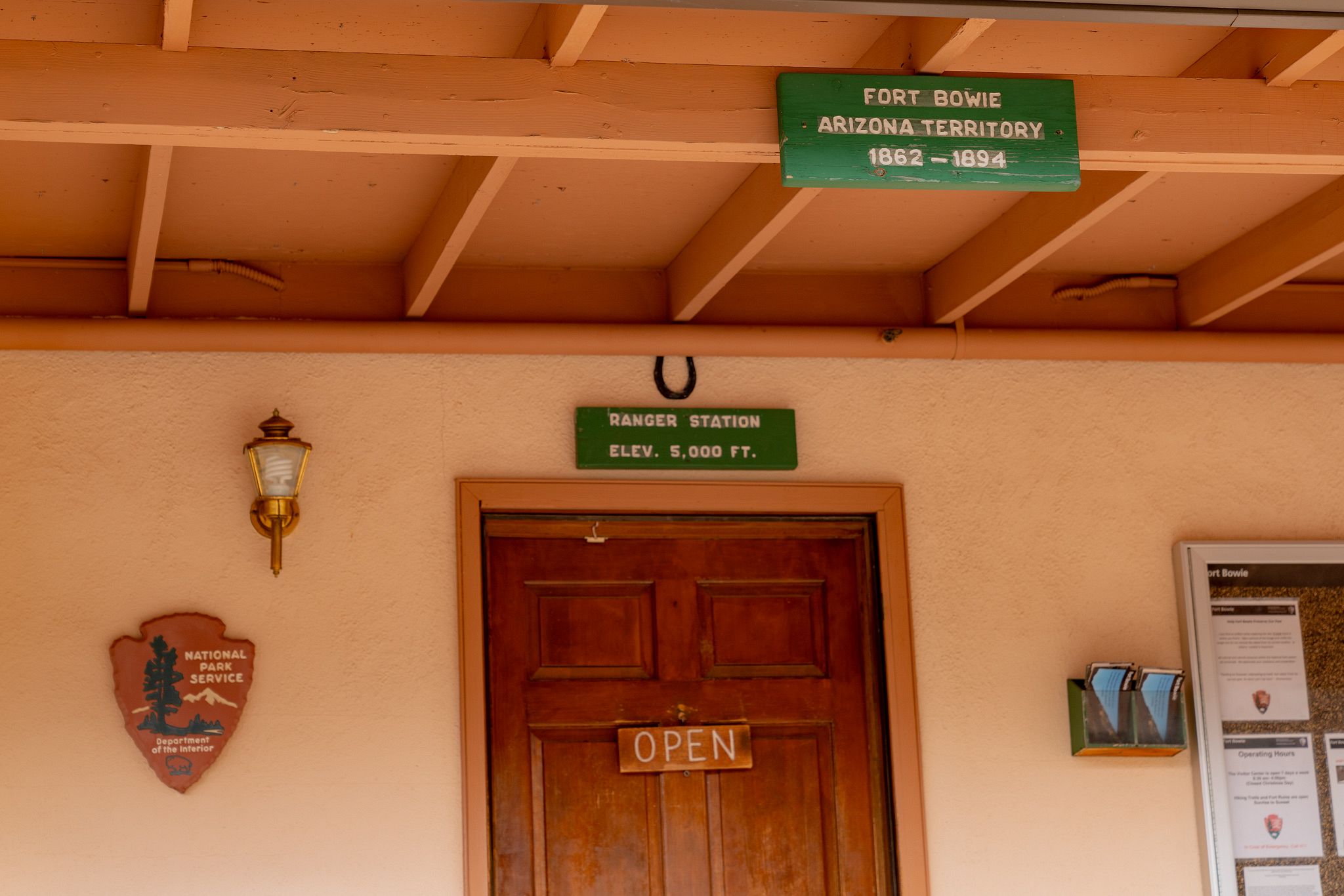 The Visitor Center is right in amongst the ruins of the buildings. Although many of the buildings are little more than foundations and low walls, the interpretive signs help bring them to life. The second Fort Bowie was a much more impressive scene - including barracks, stores, and even a school!
We didn't spend as long here as I would have liked (remember the pizza lunch!) but we still had a chance to visit each of the ruins.
Adventurous Tip: Make sure you give yourself time to explore these ruins. There's a lot of history to learn here!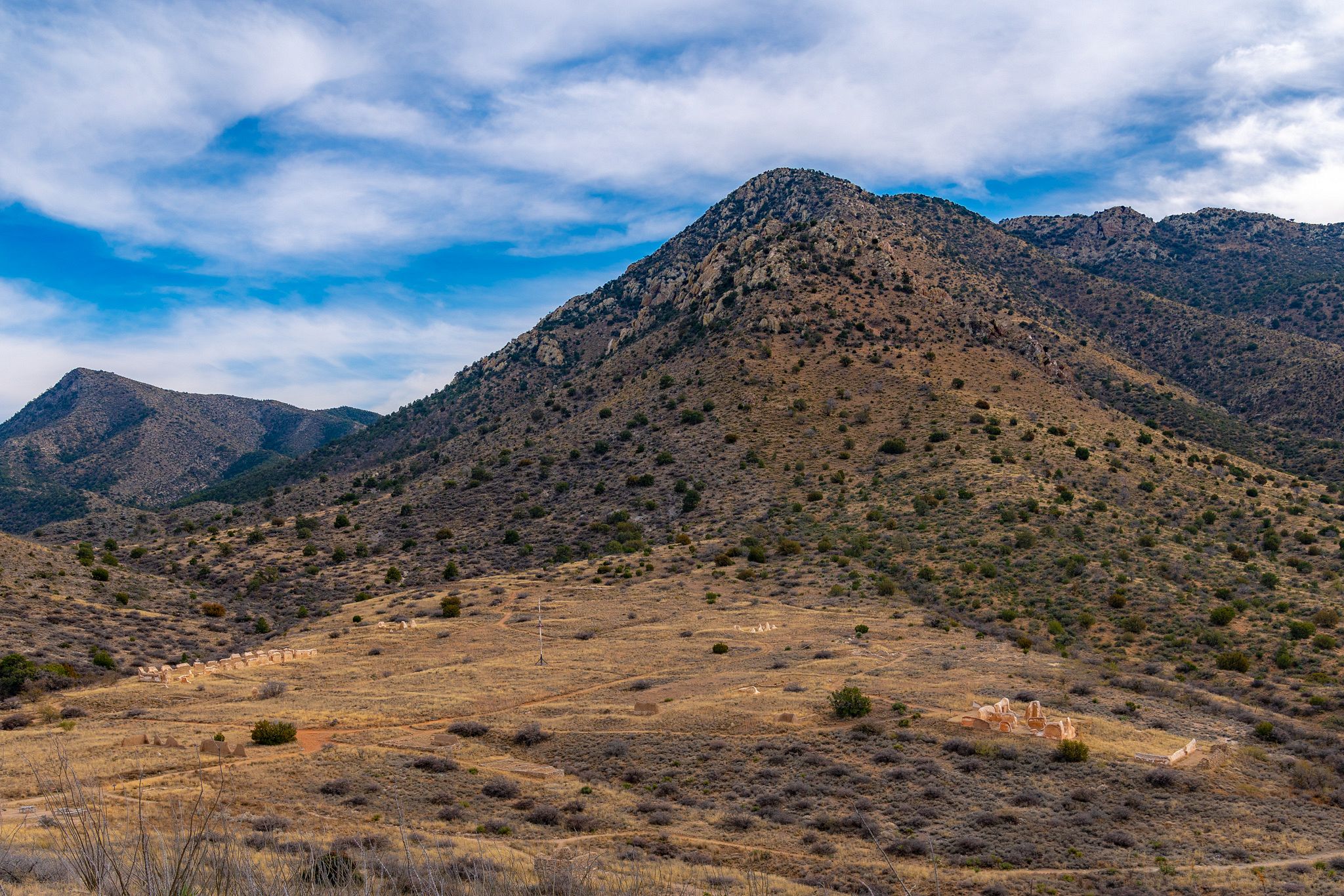 Although you can go back the same way you came, we chose to continue on with the trail along the Overlook Ridge. This part of the trail is a little rougher than the smooth path we had followed thus far, but I'd still consider it relatively easy terrain. The views looking back across the ruins and cemetery are absolutely stunning, and I'd definitely recommend hiking back this way.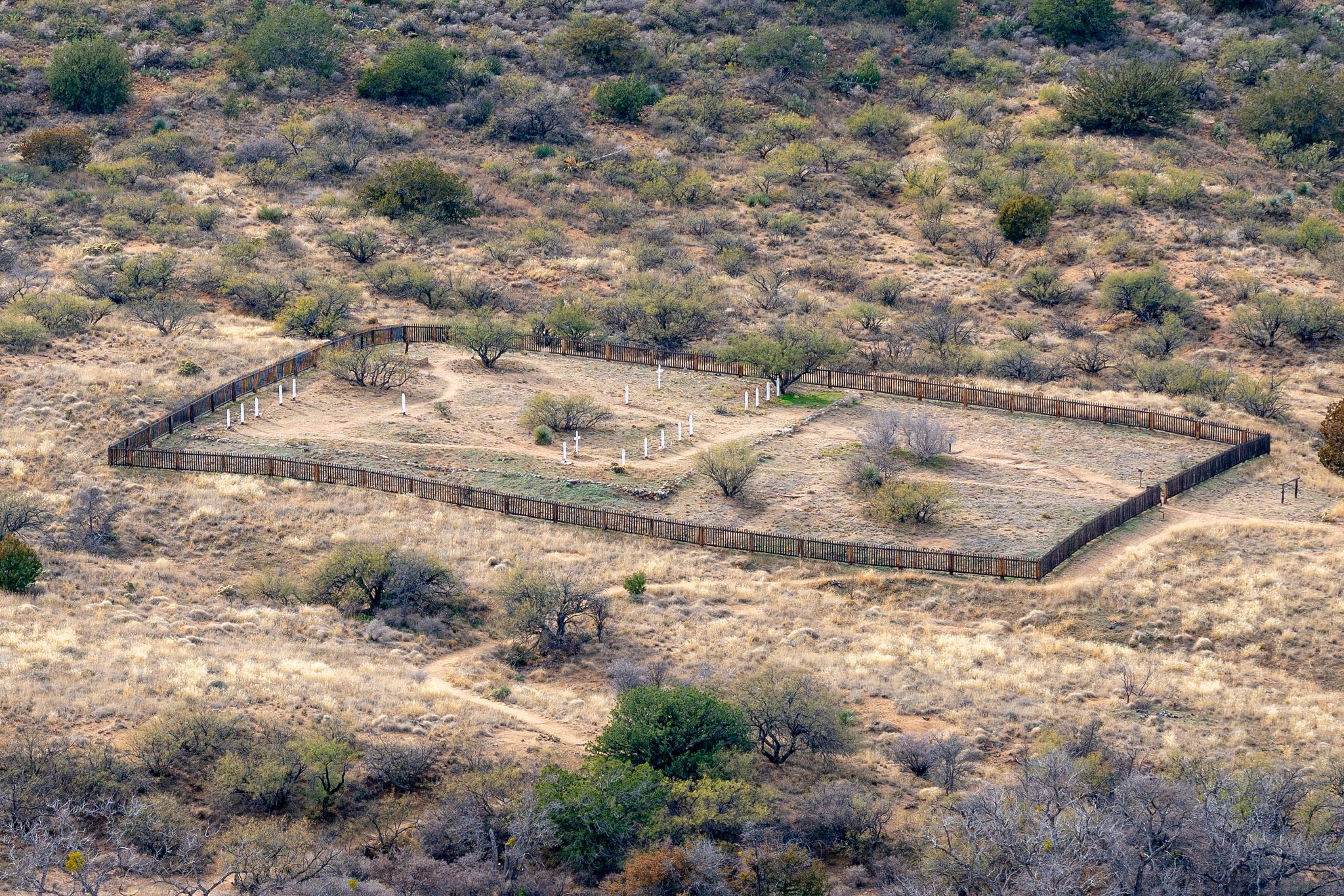 We could almost smell lunch as we headed back (it was almost 2pm already!) to our RV, waiting for us in the parking lot. The parking there wasn't completely level, but it was enough that we were able to cook our pizza without having to use leveling blocks - and that is why we bought a trailer that we could still use with the slide in!
Conclusion
You may be wondering how I've managed to write an entire blog post about Fort Bowie National Historic Site without discussing Cochise and Geronimo. The fact is that there is so much rich history at Fort Bowie that you'll just have to go and visit for yourself to learn all about it!
We love that the National Park Service protects and preserves sites not just of natural beauty, but also of historical significance too. We arrived knowing almost nothing of the history of the area, but thanks to Fort Bowie's well thought out interpretive trail, we left with a deep appreciation of the events that took place here in the late 19th century.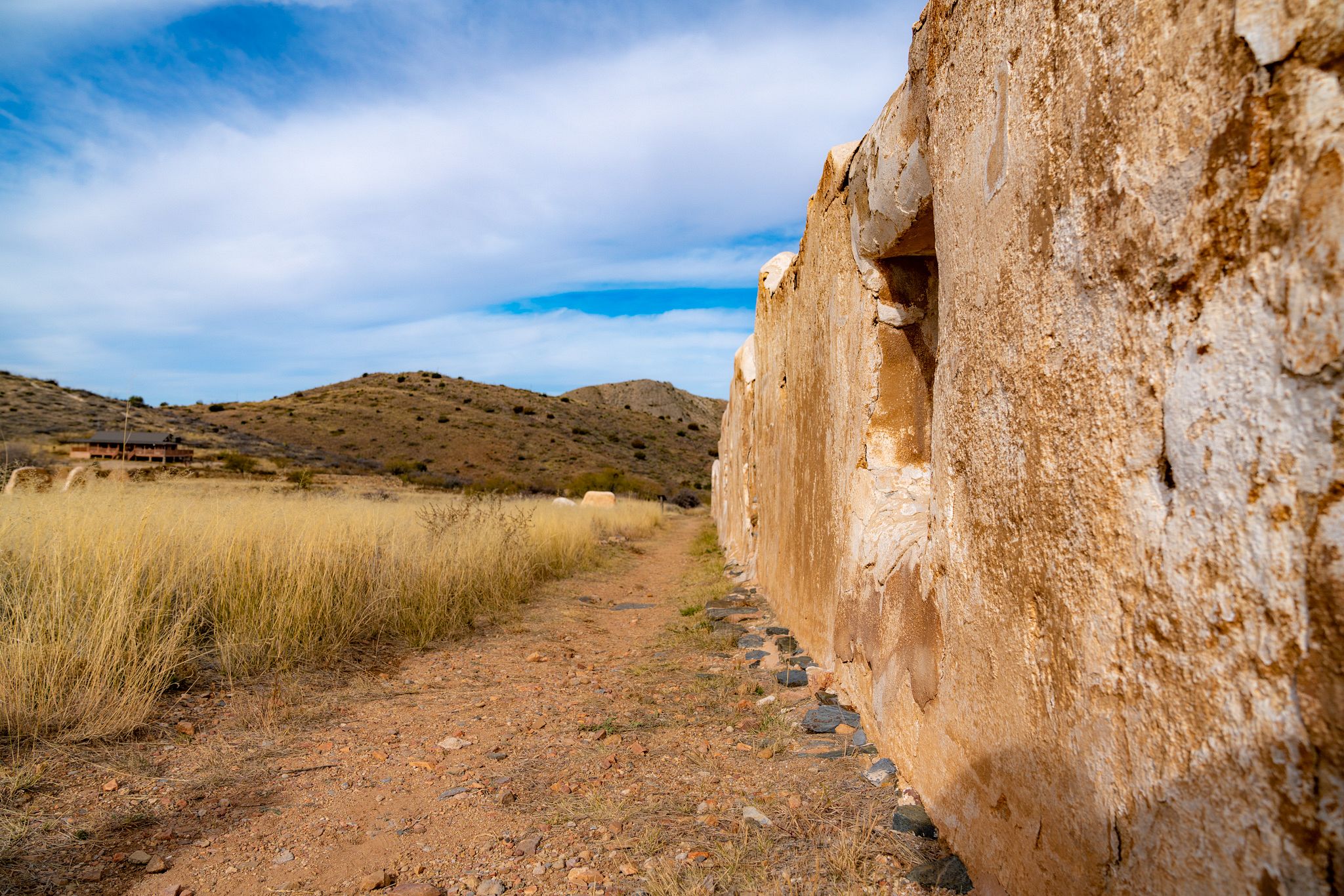 So if you find yourself in southeastern Arizona with half a day spare, I'd highly recommend a side trip to Fort Bowie National Historic Site.
Continuing on our loop through the area, our next stop will be Chiricahua National Monument (spoiler alert: we were blown away by it!), so make sure you subscribe to our newsletter and follow our journey on Facebook, Instagram and YouTube.