As an Amazon Associate we earn from qualifying purchases.
After our time at the RV Supershow in Tampa, FL, it was time for us to hit the road again.
When we first hit the road as full-time RVers, we had a decision to make - do we rent a storage unit or not? Since we have no family in the US where we could store a box or two, we decided yes, we needed a storage unit. And once you're storing one box, you might as well store a little more!
In our case, we rented a 5x10 climate-controlled storage unit in Houston, TX, and filled it with things we thought we might want one day in the future - a couple of items of furniture, my home theater speakers, kitchenware, tools and more.
Since moving to Vermont, one question we've been asking ourselves is when do we retrieve the items from our Texas storage unit and bring them to Vermont? In fall last year, we decided to rent a heated storage unit in Vermont that we could use to store tools and things we didn't want to freeze over winter, and decided to get a 5x15ft unit that would fit our things from Texas.
We figured that winter was the perfect time to do it, as doing it in summer would mean a week or two of lost prime building time! So when we were thinking about going to the RV Supershow in Tampa, FL, it seemed like a perfect opportunity to detour via Texas on the way back to collect our things.
Florida to Texas
We spent Wednesday and Thursday at the RV Supershow, and then on Friday took a day off to catch up on work and emails ... and honestly, enjoy the 75°F sunshine in Florida!
Then on Saturday morning at 7:30am we hit the road. Our goal had been to reach Mobile, AL about 500 miles away, but we were making such good progress that we just kept going, all the way to Lafayette, LA, more than 750 miles in a day!
This meant we were only a little over 200 miles from Houston, TX so we were able to arrive in Houston around lunch time on Sunday.
Mystery Tools
Since we had an afternoon free, we stopped by our storage unit to check everything was OK. It had been more than 2 years since we were last there, so we were anxious to stop by!
When we had packed the storage unit, we had created an extensive document detailing every single item in every single box - right down to serial numbers. But somehow two items were missing from our inventory - a Dewalt toolbox, and a Dewalt tool bag. We were very curious as to what was in them!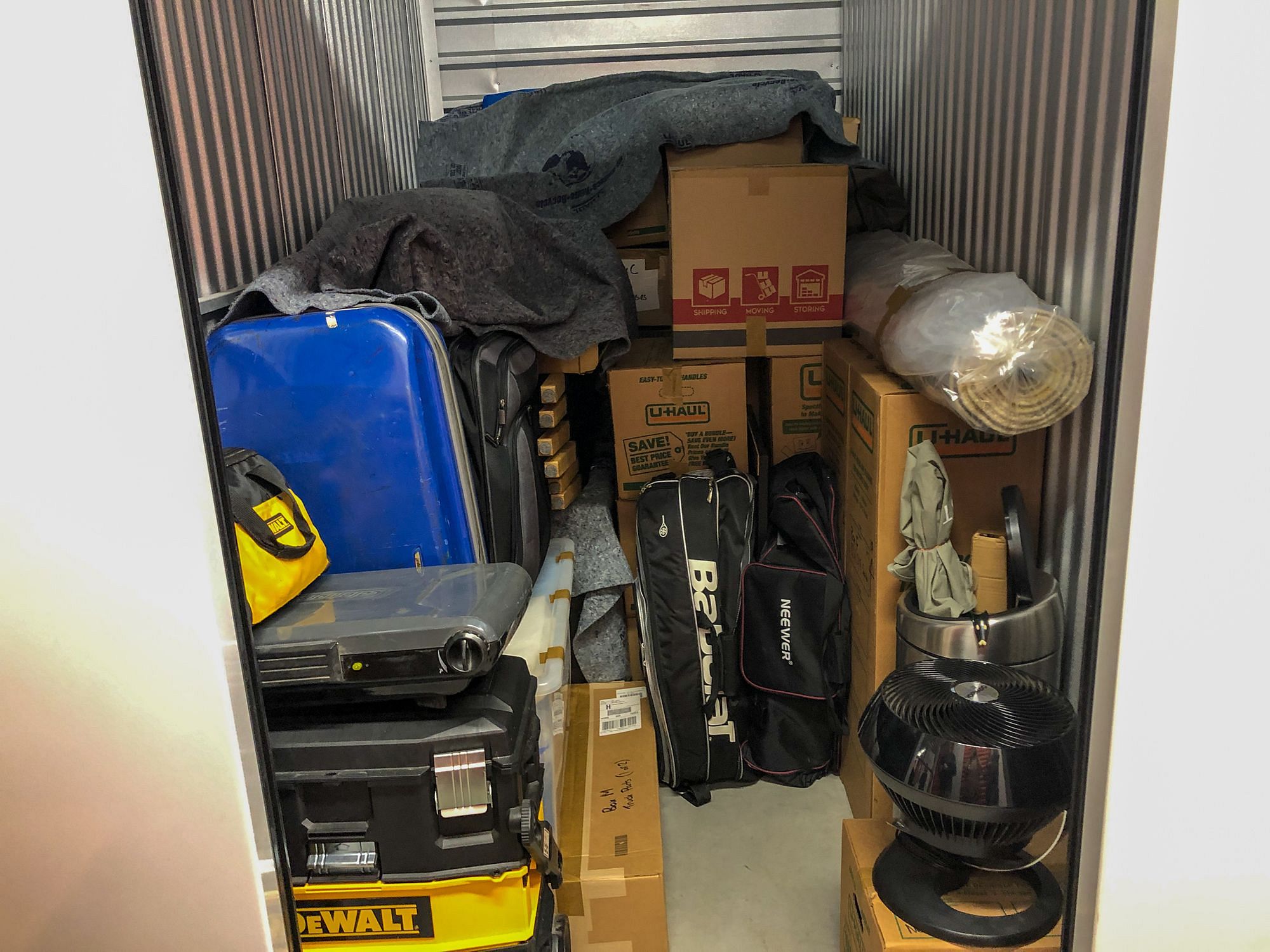 I suspected the bag held a corded circular saw, but it actually turned out to be a cordless circular saw. Although we bought one a few months ago, we bought the Dewalt Flexvolt 60V DCS578 with the blade on the right, and the one in the storage unit is a 20V model with the blade on the left - very handy! The tool box contained a number of tools, including a random orbital sander and corded hammer drill. All in, a good haul!
Emptying our Storage Unit
In Houston we had to empty our storage unit into a U-Haul trailer, and also empty our safety deposit box at the bank. The bank obviously wasn't going to be open until Monday morning, so we figured we'd go to the bank and then head over to the storage unit to empty it afterwards.
We weren't eager to have a trailer full of stuff parked in hotel parking lots any more than necessary, so we didn't want to pack it that day. But Diana came up with a new plan - rent the U-Haul trailer on Sunday afternoon, head to the storage unit early on Monday morning and empty it, then be at the bank by the time it opened at 9am. We decided to go for it!
And lucky we did - we hadn't reserved a trailer (because our plans tend to change!) but we ended up getting the very last 6x12 cargo trailer they had at that location!
I recommend checking the tire pressures yourself whenever you rent a trailer. We carry a digital tire pressure guage similar to this one and I used it to check all four tires. While three were sitting at 61-62psi, one tire was down at 32psi. There were no signs of tire damage or a nail or similar, so they just inflated it back to 62psi for us.
As an extra precaution, I had brought the TPMS sensors from our RV to put on the U-Haul trailer. It was a nice to have the peace of mind for the journey, and all four tires held pressure without issue.
On Monday morning we set the alarm nice and early and were at the storage unit by 6:30am. It was dark and drizzling with rain, but we had work to do!
It took us about two hours to completely empty our storage unit into the U-Haul trailer, making sure everything was secure with ratchet straps and wasn't going to move in transit.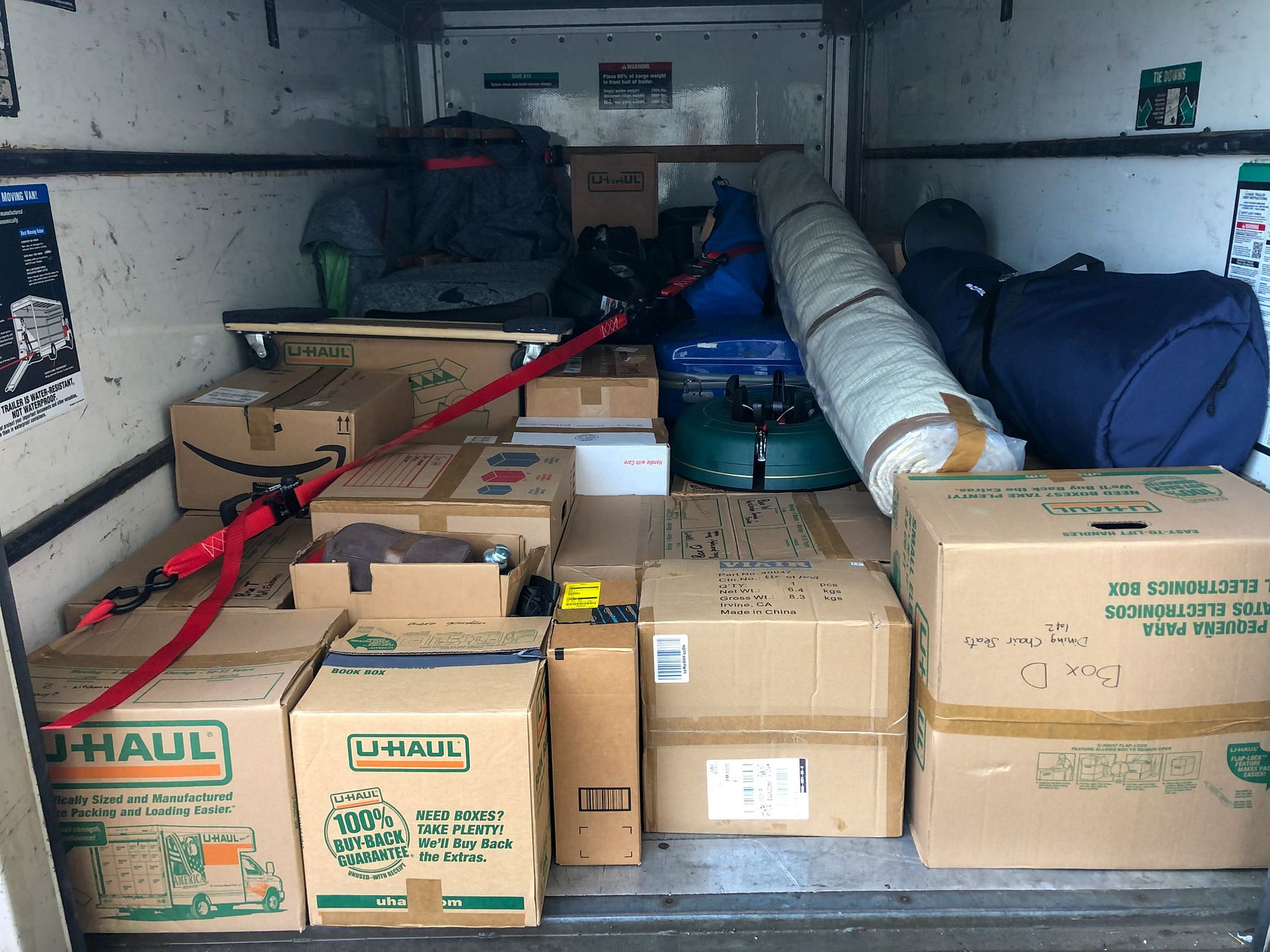 To secure our possessions against theft, we used a padlock to lock the safety chains to the truck (our coupler lock didn't fit the U-Haul trailer) and an ABUS 20/70 Diskus lock on the trailer door.
By 8:30am we were all done, and we arrived at the bank just before they opened at 9am. After security checks, we were allowed into the vault to empty the safety deposit box, and by 9:30am we were on the road ready to head to Vermont.
Texas to New York
Our goal was to make it to our friends in New York by Thursday where we'd stay for the night before a day trip to Vermont on Friday to unload the trailer.
The frustrating part is that U-Haul trailers shouldn't be towed over 55mph - I know many people do, but we chose to stick to the guidance, and frankly I was happy to take the fuel economy boost! For reference, on our journey from Florida to Texas we were seeing ~17mpg when sitting at 70mph with cruise control on, and with the trailer at 55mph we were still managing ~15mpg, so not too bad!
Since we were starting earlier than planned on Monday, we managed to make good progress and covered almost 500 miles to Mobile, AL. Then on Tuesday we had another good day, driving over 650 miles to Greensboro, NC, leaving a little over 200 miles back to our RV in Virginia.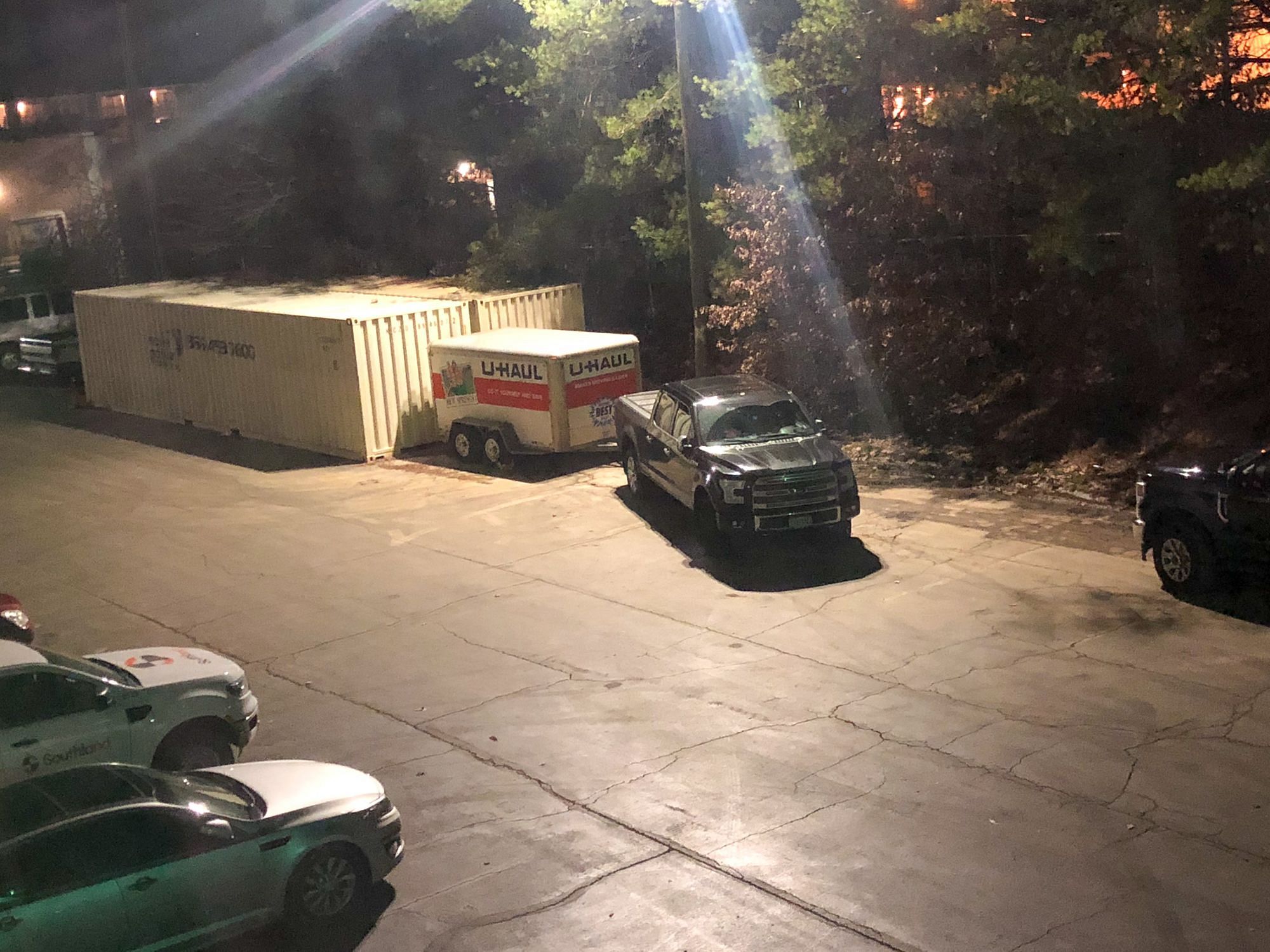 Stopping at our RV was about a 100 mile detour compared to a straight route to New York, but we were keen to stop for two reasons. First, staying in the RV for a night meant avoiding another night in a hotel and the associated cost (and risk of leaving the trailer parked outside). Second, and maybe more importantly, we had left the trailer without winterizing it for more than a week and wanted to refill the propane since Virginia had been having some cold weather!
We made it to Virginia by lunch time, filled the propane (one tank was empty but it had automatically switched over to the second which was still almost full), did some laundry and caught up on a few errands around the RV. Then on Thursday we started early and drove around 500 miles north to New York, where we made it to our friends' house at about 5:30pm.
Vermont
We hadn't been to Vermont since we left on December 1st, and were keen to see how things were going! We set out shortly after 6am on Friday morning to drive around 200 miles to our storage unit.
On the way we stopped at Home Depot to pick up the generators we had ordered the week before.
It took us about 2 hours to unload the trailer. Loading the storage unit was a little tricky because we wanted to be very deliberate about the order in which we placed things in the unit - things we wouldn't need until the house is build at the back, things we might use in the utility building in the middle, and things we'd need once we return to Vermont in spring (e.g. tools) in the front.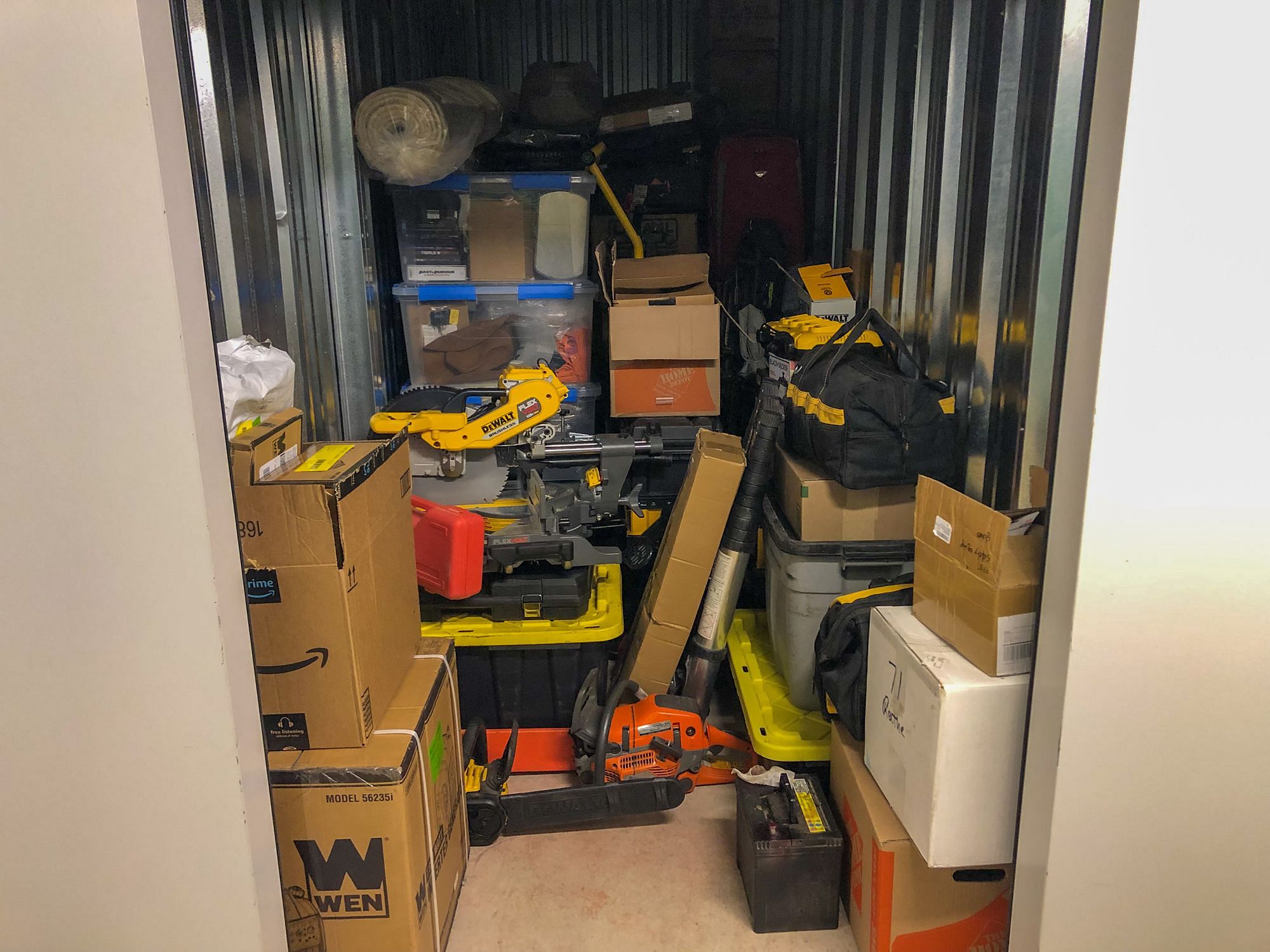 Although it was 20°F outside, moving all those boxes was hard work and the cold weather was actually much appreciated!
After emptying the trailer, we returned it to a nearby U-Haul branch. I've used U-Haul several times over the years and I've always found the process to be incredibly smooth - it's one of those tasks that I can imagine being incredibly arduous, but U-Haul makes it so simple!
Our last stop in Vermont was to visit our property. Since we had left Vermont it had snowed, thawed, snowed, thawed and snowed again! We took a walk up on the property to check our cameras (several deer, coyotes and rabbits, but no trespassers!) and see how things were doing.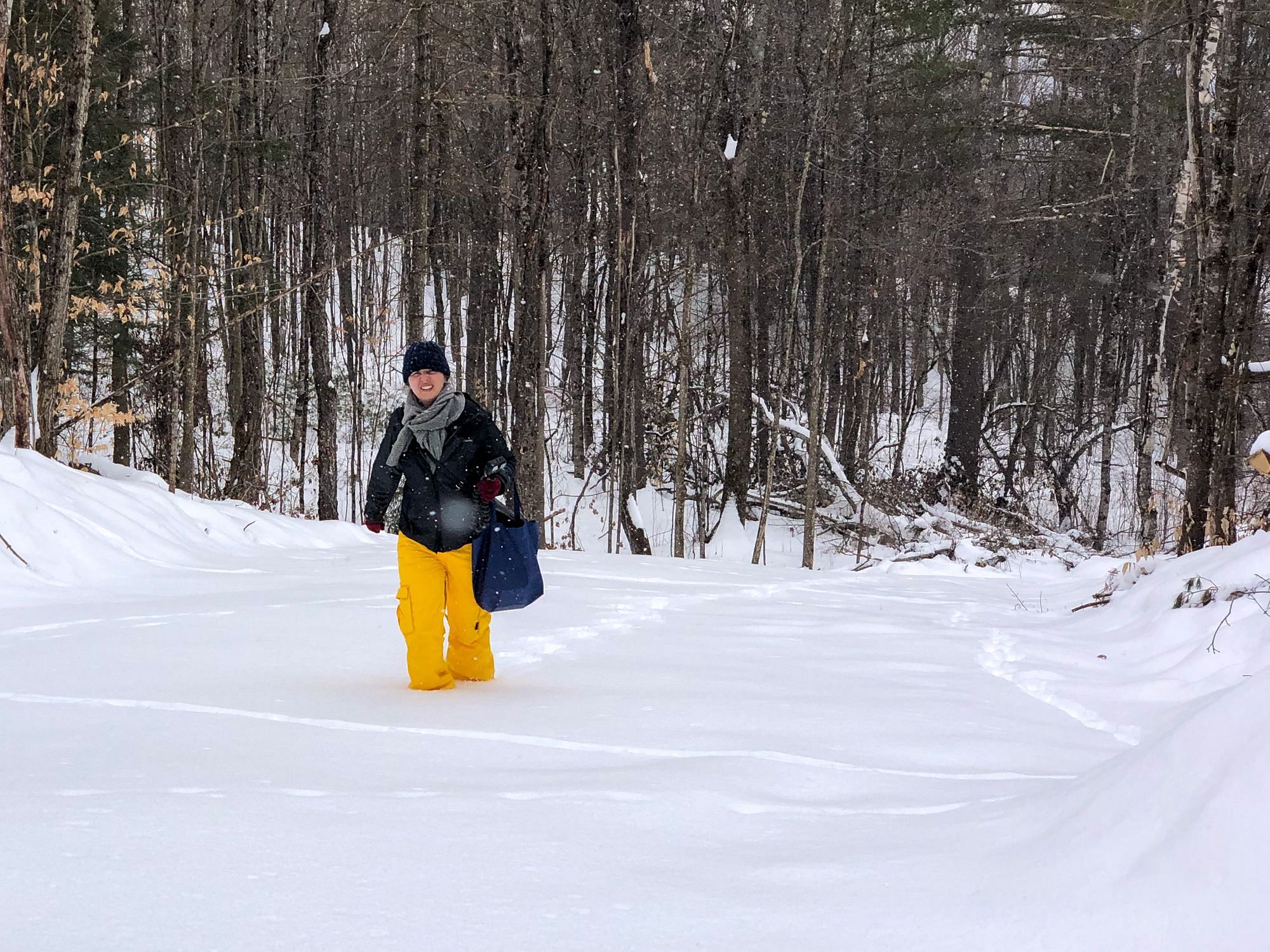 Everything is exactly as we left it! Our big pile of lumber is still stacked neatly, waiting for us to return in the spring to build our solar kiln.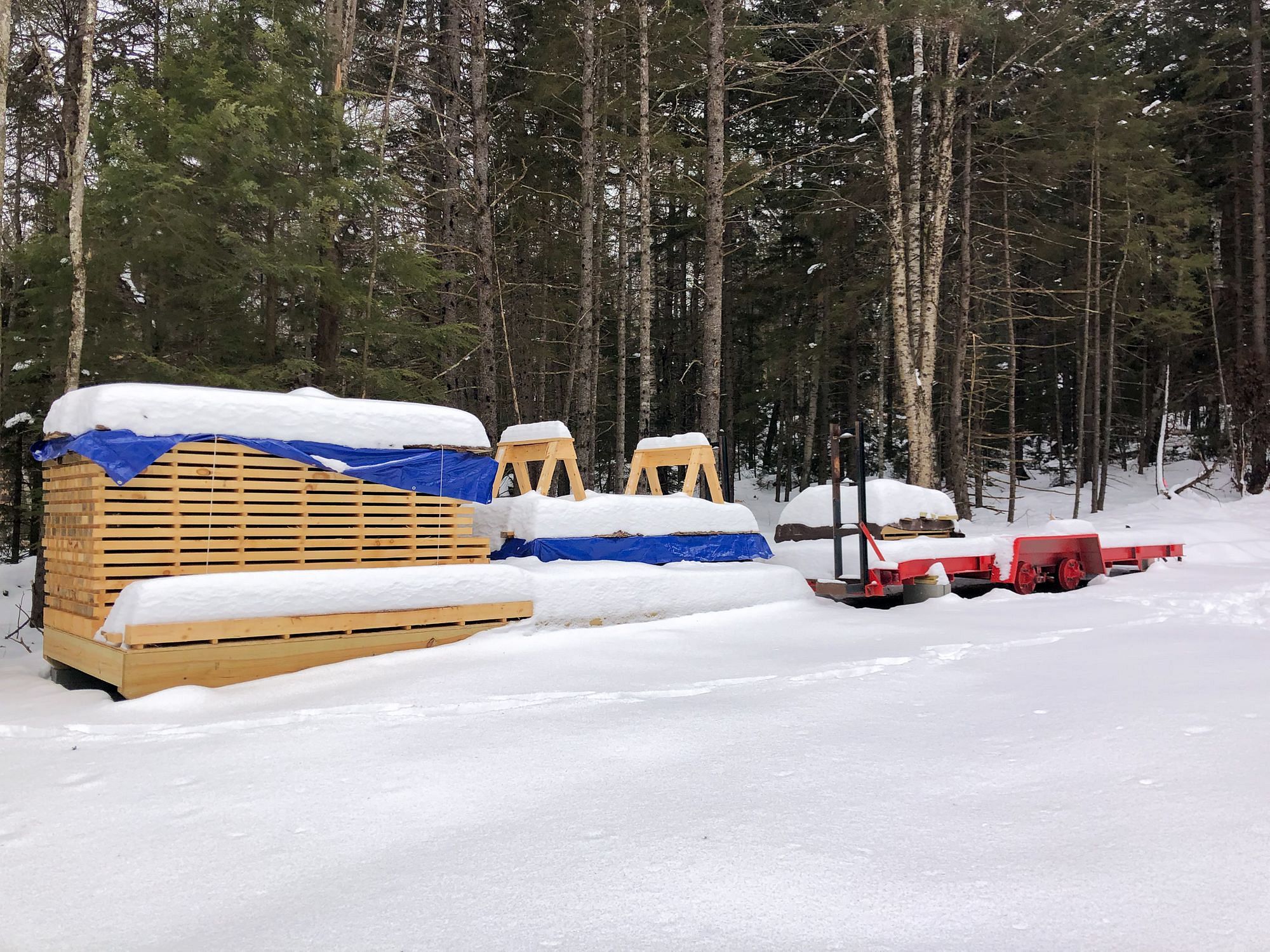 Virginia
As I write this now, we're back at our friends' house in New York. Today we went skiing - snow conditions were great, but it was cold outside, just 6°F up on the mountain! We're off skiing again tomorrow, and the forecast looks a little warmer.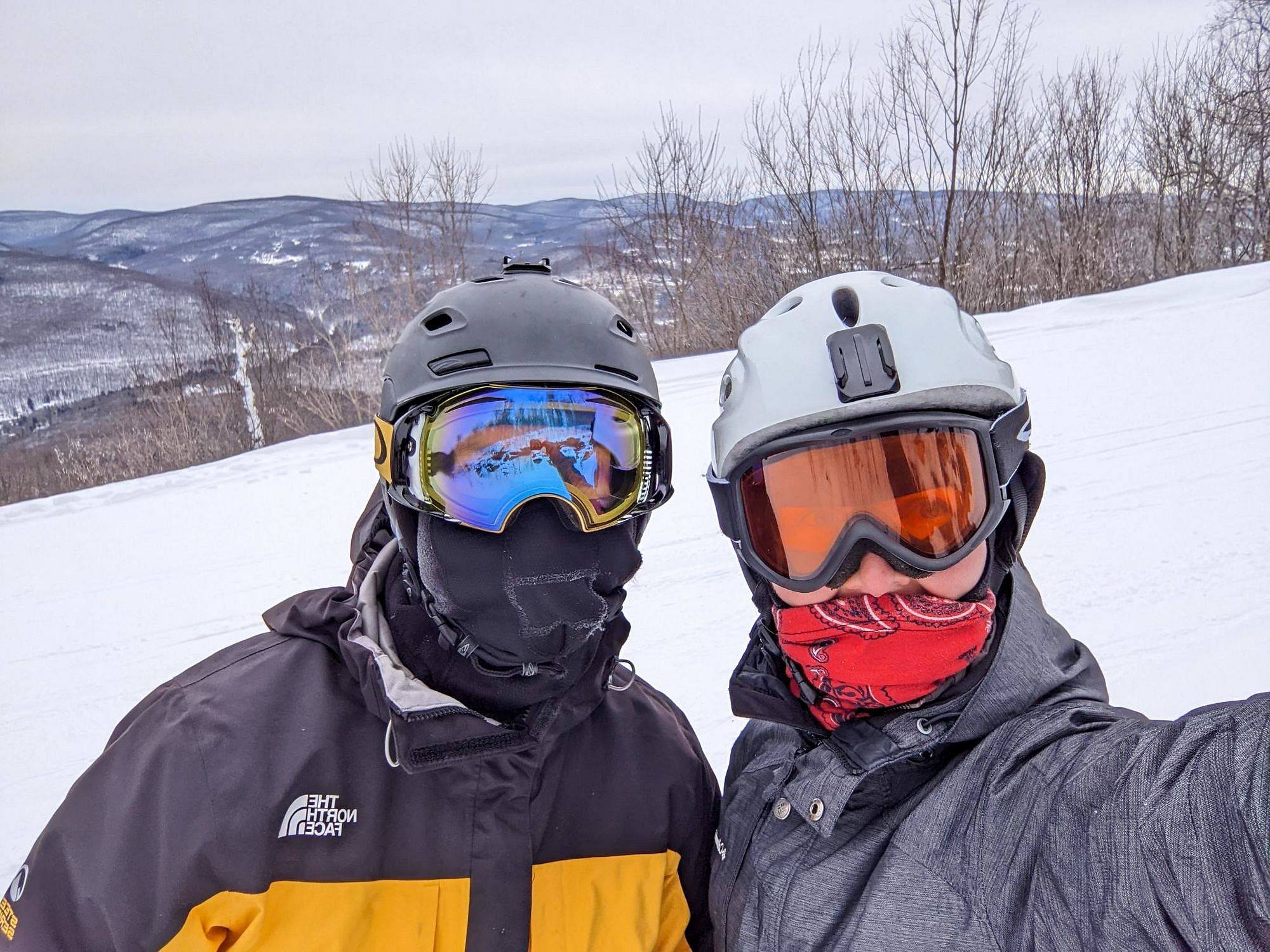 Then on Monday we'll be heading back to our RV in Virginia. We've been keeping a close eye on it with this weekend's big winter storm that's been moving up the east coast, and fortunately everything looks fine.
After that we're looking forward to a few weeks of staying in one place - more than 4,000 miles in 2 weeks is very tiring. It's been a busy couple of weeks but we feel like we've accomplished so much!