Basics
When: Tuesday 5th November 2019 - Friday 8th November 2019
Where: Online @ https://www.fulltimefreedomweek.com
Who: Speakers include over 30 full-time RVers and industry experts (and us!)
Price: FREE to watch online during the event, with passes available to watch afterwards.
What is Full-Time Freedom Week?
Full-Time Freedom Week is a 4-day online mega event, that aims to teach you everything you need to know to become (and remain!) a successful full-time RVer.
This year's event will be the 3rd time, and it's planned to be bigger and better than ever! Last year alone had over 40 hours of video content, and helped hundreds of people get on the road. The event is run by full-time RVers - people who genuinely love RVing and want to share the lifestyle with others.
During the 4-day event, videos will cover a whole range of topics, including:
Buying an RV
RV maintenance
Find a community on the road - for solos, couples, families and more!
Making (and saving) money on the road
Road-schooling children in an RV
RVing with pets
RV memberships, gear reviews and mods
How to transition to life on the road
Staying positive during your 1st year on the road
...and many more!
In fact, that last topic is where we come in. In a collaboration with Phil & Stacy from You, Me & the RV, we put together a video sharing how we stayed positive on the road during our first year.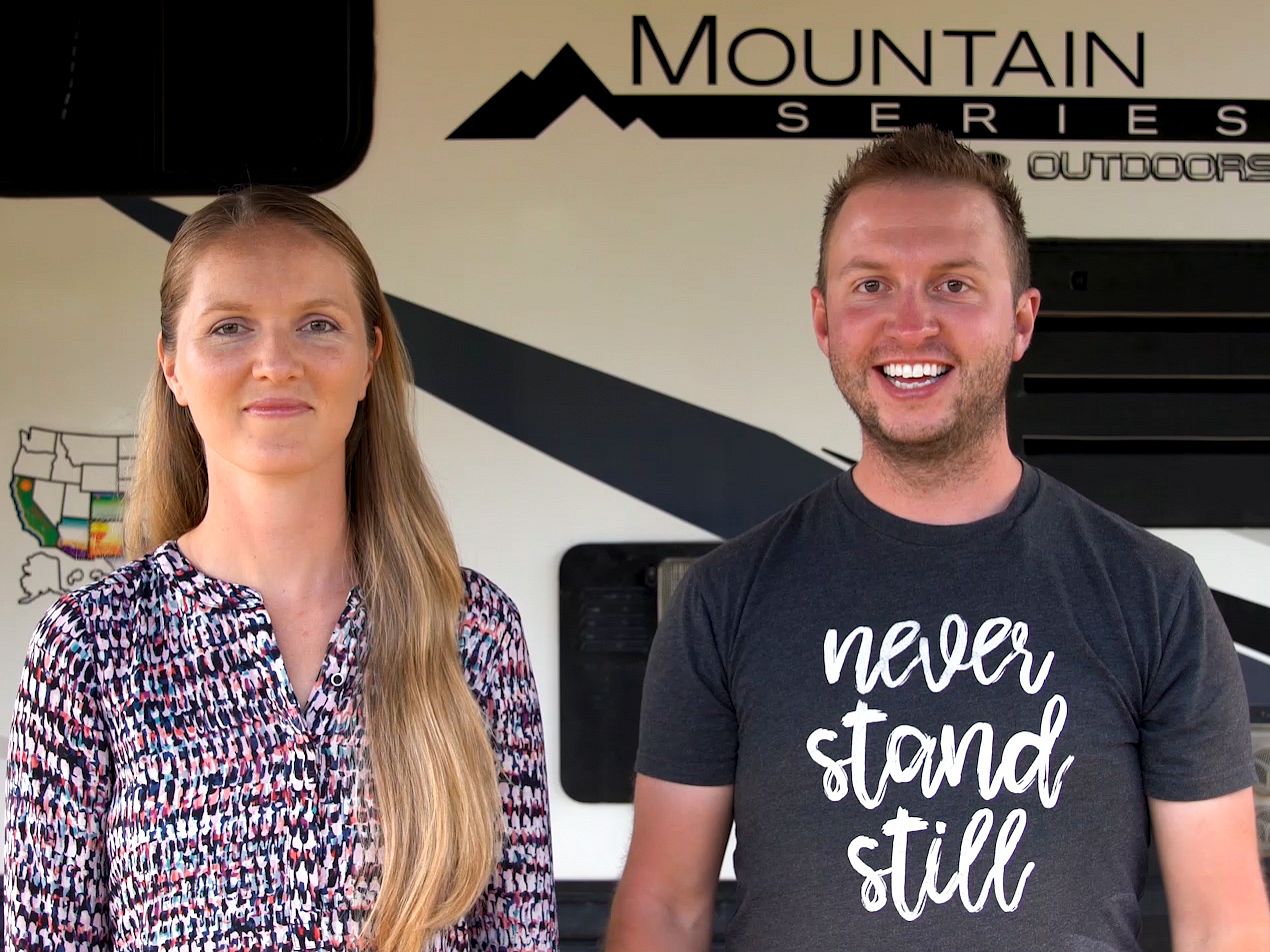 Although it might sound strange, moving into an RV can be a huge lifestyle change! Living in a small space, moving away from existing friendship networks, and tackling new challenges the lifestyle brings - it all adds up.
But if you've seen our YouTube videos or read our blog posts, I hope you've seen we're both quite positive people. That doesn't mean we didn't face challenges, but in our video we share how we tackled them and stayed positive.
How much does it cost?
It's completely FREE to register to watch all the daily videos on the day of the event, enjoy exclusive discounts, and have the opportunity to win $2,000 worth of daily giveaways!
Additionally, you can upgrade to a 30-day Pass ($29), Annual Pass ($69) or Lifetime Pass ($99) which will give you access to the videos after the event ends. If you buy a pass you'll also receive a 28-page Guide to Full-Time Freedom full of tips and ideas about RV living.
We are affiliates of Full-Time Freedom Week 2019, and we receive a share of any passes that are sold. If you want to support us then buying a pass is a great way to help us and learn loads about RV life at the same time!
I'd highly recommend signing up for at least the Free Pass. You've got nothing to lose, and even if you can only catch a few of the speakers then it's totally worthwhile!
As an added bonus, 10% of all sales will be given to the National Parks Foundation. We're obviously huge proponents of our National Parks, so we love this!
Who are the speakers?
There are over 30 speakers including a lot of the well-known full-time RVers you may have heard of.
We're doing a collaboration with Phil & Stacy from You, Me & the RV all about how to stay positive on the road.
Other speakers include Tom & Caitlin from Mortons on the Move, Camille Attell from More Than A Wheelin' and Julie & Sean from Chickery's Travels.
Conclusion
Organized and run by full-time RVers, for full-time RVers and those dreaming of the lifestyle, Full-Time Freedom Week is a fantastic free event. We joined in online last year and picked up some great information, and I'd definitely recommend doing the same this year!
For more information, check out the Full-Time Freedom Week website.