5,000 YouTube Subscribers
If you are subscribed to our weekly email newsletter, then you'll have heard last week that we were getting incredibly close to reaching 5,000 subscribers on our Adventurous Way YouTube channel.
Well, we made it!
We spend countless hours filming and editing videos to share on YouTube - Diana does all the editing and it still takes, on average, 15+ hours just to edit each one! And what makes it all worthwhile is knowing that people are interested in our story and our adventures.
It's been just 9 months since we hit our last milestone of 2,000 subscribers, and to celebrate that we did a special Q&A video where we did our best to answer all your questions.
To say thank you to everyone who follows us on YouTube, we're going to do another Q&A video. So if you have questions you'd like to ask us, then leave a comment below or drop us an email.
1,000 Facebook Followers
As if hitting the YouTube milestone wasn't enough, we're excruciatingly close to reaching 1,000 followers on our Adventurous Way Facebook Page. As I write this, we're sitting at 999 followers...so close!
We use Facebook to share when our latest blog posts go live, and periodic updates on what we're up to, so if you want to be in the know, check out and follow our page!
Pandemic RV Travel Q&A Video
We've been busy filming this week, but this time not for our channel! Instead, we teamed up with our good friend Cindy Scott, author of the fantastic blog Smart Family Money, to do an interview for her brand new YouTube channel.
The COVID-19 pandemic is reshaping society, and with summer fast approaching, many people are wondering if and how they'll be able to vacation. Many people are now looking at RVs as a potentially safer way to vacation since you essentially take your home with you!
So we helped Cindy put together a video of our answers to the most common questions that people brand new to RVing might have. Everything from types of RV, to towing, food, sanitation, costs and more! If you're considering RVing or just want to learn more about our lifestyle as RVers, then be sure to check out the Pandemic RV Travel video on Smart Family Money, as well as her accompanying blog post.
Running Errands
Over two weeks after arriving in Idaho, we finally decided it was time to go out and run some errands - our 14 days of self quarantine was now over. It had been almost 4 weeks since the last time we went grocery shopping, and although we had plenty of dry food left, we wanted to pick up some fresh fruit and vegetables to mix things up.
It had also been an embarrassingly long time since we last went to a laundromat (almost 2 months!!), and hand-washing clothes was being pretty tiresome.
Plus, we were concerned we might be getting low on propane, and with pizzas on the menu for us this week, we didn't want to risk the oven going out halfway through cooking a pizza! We had last refilled propane almost 5 weeks prior, and had switched over to our second tank a few day after arriving in Idaho.
So we headed into town - Diana took care of laundry while I picked up groceries and refilled propane. The entire trip was thankfully uneventful. We both wore masks, and I'd say about a third of other people I saw were also wearing masks.
We had no problems buying everything we needed at the grocery store - in fact, in contrast to the threatened meat shortage, a lot of the meat was "priced to sell"!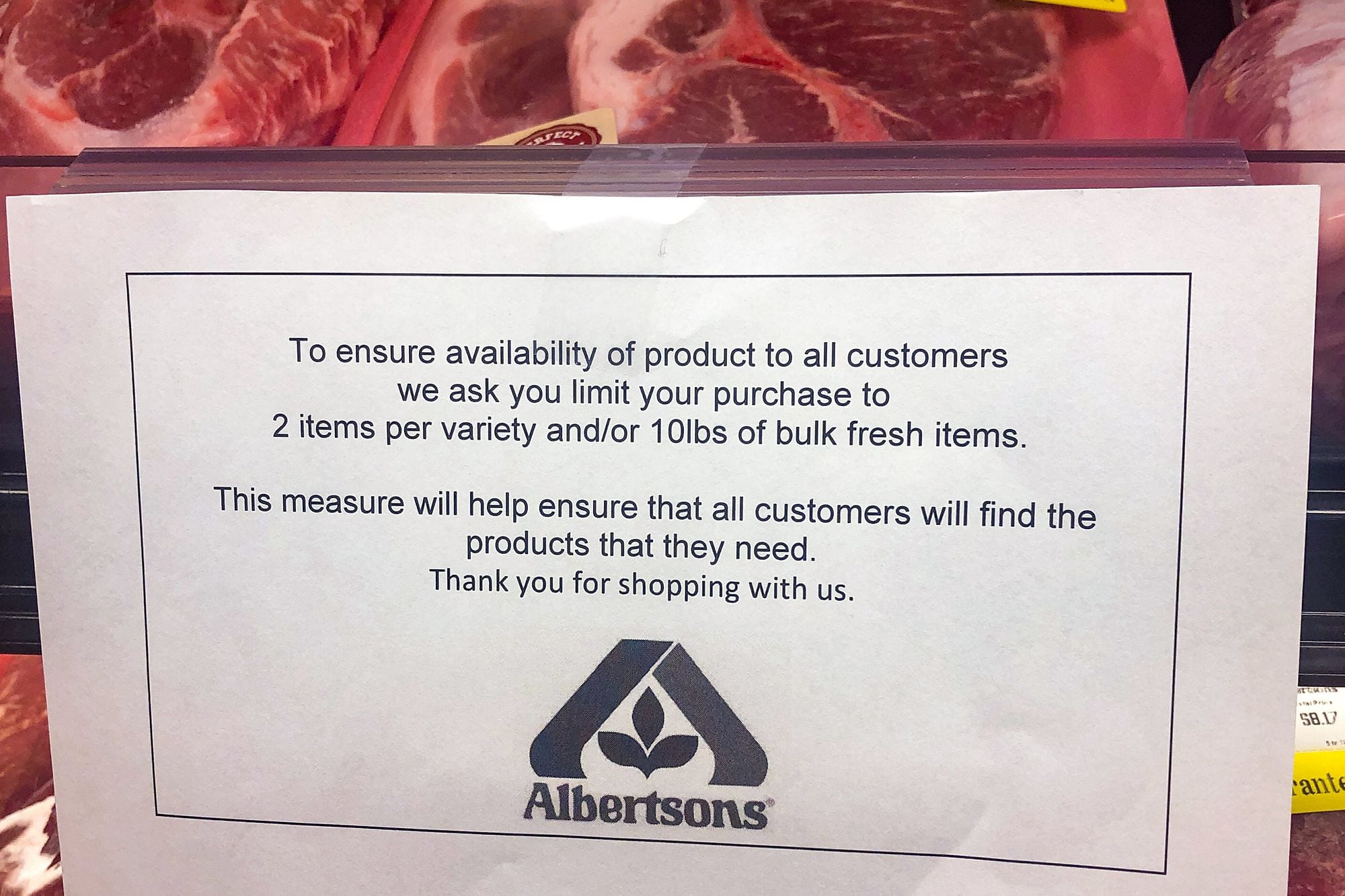 This time wasn't a big shop (unlike last time!) - just enough to help us make some meals and eat up our freezer food in the next week or two. We're trying to empty the fridge and freezer so we can defrost and clean them while we have hookups.
And I shouldn't have worried about propane. Even using the furnace to warm the RV up in a morning, plus all the cooking we had done, we had only used a little over 1 gallon from our second tank! We refilled both anyway, and given we're now approaching summer, we should be good for a couple of months!
Instant Pot Air Fryer Lid Review
Speaking of cooking, we have been testing out a new kitchen gadget - the Instant Pot Air Fryer Lid!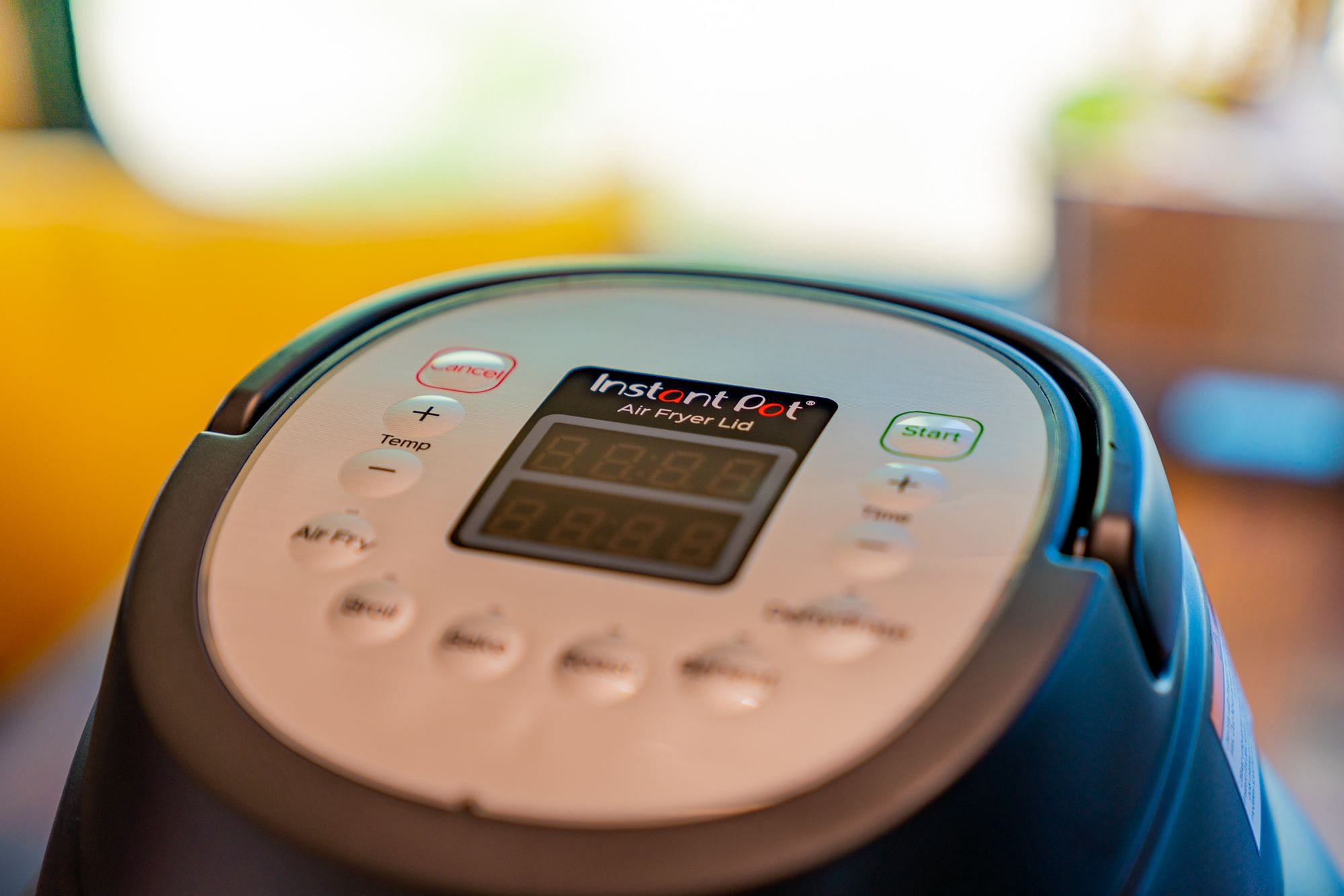 Not heard of it? No, neither had we, and judging by the reaction amongst our friends, not many people have either!
We already have a 6qt Instant Pot and use it fairly regularly - especially in summer when we have excess solar or like now, when we have hookups. But we wanted something we could use for roasting, baking and even dehydrating - ideally using our free electricity rather than relying on propane.
After researching the Ninja Foodi and the new 8qt Instant Pot Duo Crisp, I finally came across the Instant Pot Air Fryer Lid designed to fit the 6qt Instant Pot.
Much cheaper (and smaller!) than buying a whole new air fryer, we took the plunge and bought one. Since it arrived last week, we've been using it daily to put it through it's paces. Look out for a review coming next week - subscribe to our newsletter to be reminded.
Update: we've published our Instant Pot Air Fryer Lid review!
Great Sand Dunes Off-Road Video
I don't normally talk too much about the videos we're publishing in our weekly news blog post, but this week's video deserves a special mention.
Last week, we ended our Great Sand Dunes National Park blog post and video with a cliff-hanger - we were going off-roading on the Medano Pass Primitive Road and things did not go according to plan!
Well, our story of that adventure is now live. In this week's National Park blog post, I share what happened, and how what should have been a fairly easy 2-3 hour drive turned into a 24 hour ordeal involving the truck being stranded and us having to use our Garmin inReach satellite communicator to contact 911.
But if you really want to get a sense for what it felt like to be driving in horrific weather, watching the trail disappear in front of our eyes, then I highly recommend watching our latest video about our off-road adventure on Medano Pass Primitive Road in Great Sand Dunes National Park.
That's all for this week! As always, if you are new here then please be sure to subscribe to our weekly newsletter, join the other 5,000+ people on our YouTube channel, and help us reach 1,000 followers on our Facebook Page!