In a normal week I try to publish an update about what we've been up to each Thursday. In a normal week I leave writing it as late as possible so it is up-to-date.
This week was not a normal week.
Picking up the RV
Last Monday we arrived in Oregon, at the end of 5 days of driving all the way from Vermont, and dropped our RV off at the Outdoors RV factory.
While our RV was being repaired, we checked ourselves into a wonderful Airbnb, less than 5 minutes from the Outdoors RV factory. It was nice to have a few days of downtime, relaxing from the long drive, and mentally preparing for the way home!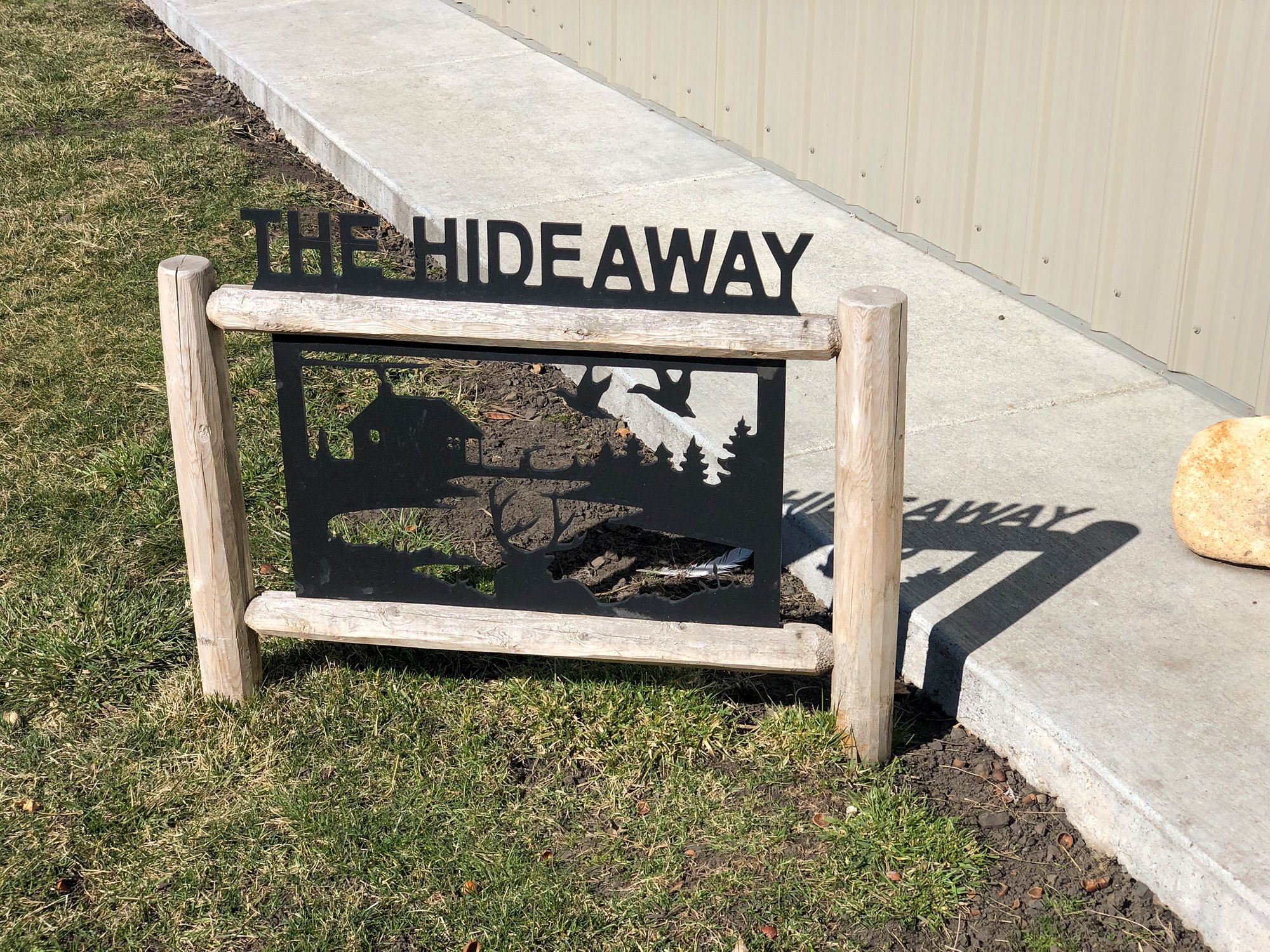 On Thursday afternoon, as promised, our RV was ready to collect.
The team at Outdoors RV had done a spectacular job replacing our RV roof. We now understood the root cause, they had repaired all the damage, cleaned the entire trailer, and finally we had our home back!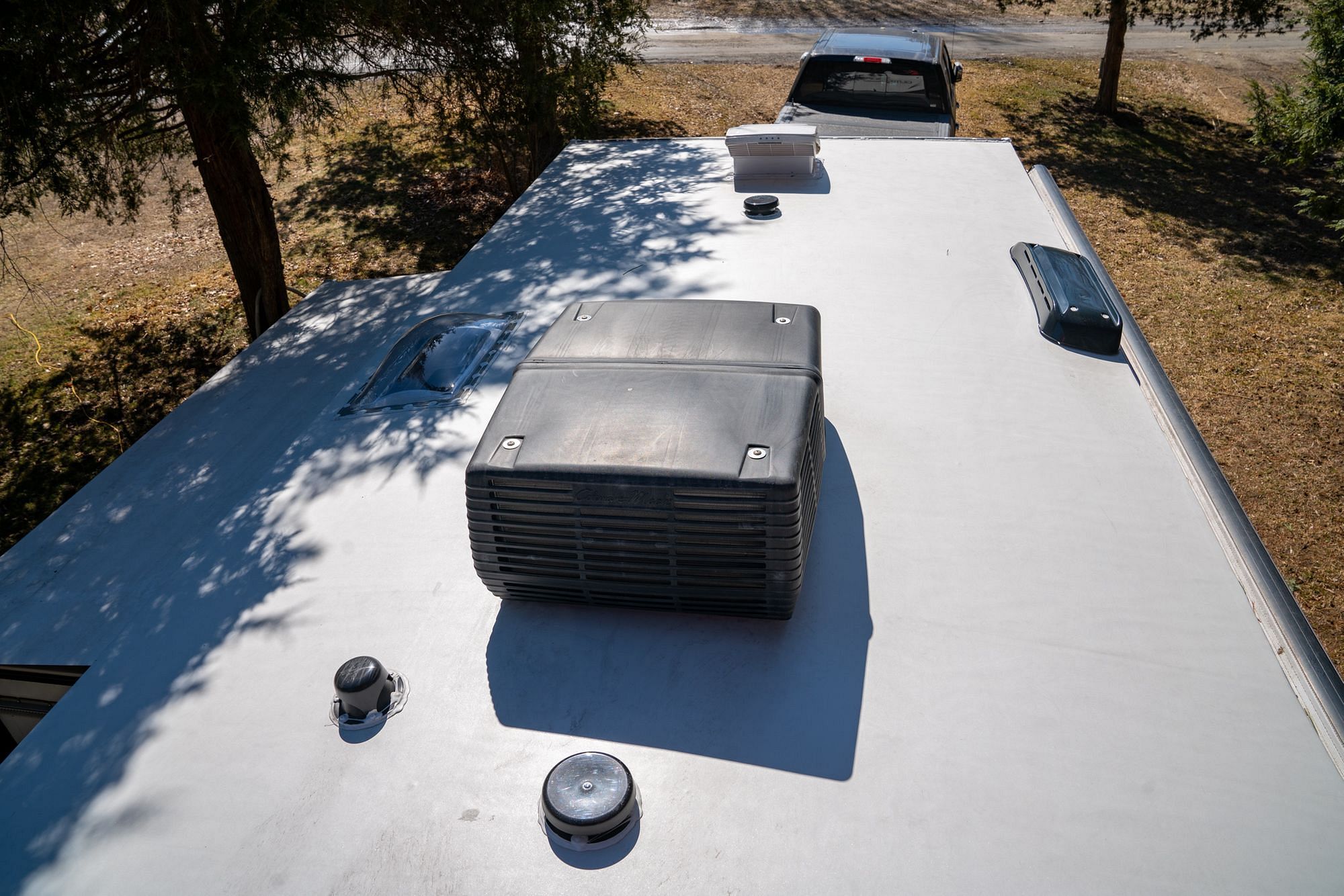 One of the things that we appreciate most about Outdoors RV is that everyone we've met there takes real pride in their work. We had the chance to meet the three people who had been working on our trailer, and to say thank you, we bought them some beers. It was great to chat with them and hear how passionate they are about the work they do.
Wheel Maintenance
On the 2,900-mile drive to La Grande, OR, our trailer had just rolled over the service interval to have our wheel bearings repacked. This needs doing every 12,000 miles and ironically, the last time this happened, we were also at the Outdoors RV factory!
We don't have the tools (or honestly, the inclination) to do this ourselves, so we spent Thursday night in the parking lot at Outdoors RV, ready to take the RV down to Les Schwab in La Grande the next morning.
By lunchtime on Friday, we were ready to hit the road and head back to Vermont.
Choosing a Route
On our drive from Vermont to Oregon, we had chosen the most direct route - taking I-80 aross the country. The weather had been fantastic - reaching 73°F as we crossed Nebraska!
Things weren't looking so good for the way back though. There was a record-breaking storm forecast to hit Colorado, Wyoming, Nebraska and South Dakota over the next few days. That ruled out both I-80 and I-90!
Instead we took an even more northerly route, heading north from Oregon, up through Washington before heading east through Idaho and Montana and then further north up through North Dakota, Minnesota and Wisconsin on I-94.
Although it looks a lot further on the map, in reality it was only a couple of hundred miles longer. It's lucky we chose this route though, as the storm lived up to expectation! Wyoming was hit badly, receiving a couple of feet of snow and I-80 was closed for several days. Had we taken that route, we'd likely have been stranded in Salt Lake City, UT, waiting for I-80 to open.
Travel Plazas
On the way to Oregon, we hadn't been able to stay in our RV due to the mold in the roof, so instead we were reliant upon hotels. But now our RV was fully repaired we could sleep in our own bed again!
We also decided to take the journey back a little slower, in driving speed that is. On the journey west we had largely been sitting at the speed limit - up to 75mph at times. We were keen to make it to the factory on Monday morning, but driving at this speed comes at a big cost - our fuel economy. We managed just 7.2mpg on that journey!
For the way back, we decided to drop our speed to 55mph - this is the speed we usually tow at, and we get (slightly) better fuel economy. We were also expecting some strong headwinds from the edge of the storm which was rotating counterclockwise, so the lower speed would be a little more comfortable too.
Most days, our routine was the same - alarm at 5:30am, on the road by 6am, drive until 9-9:30pm. Throughout the day we'd have quick bathroom breaks, stops for gas and a 20 minute break for meals, but otherwise each day was just a long day of driving!
Heading east meant timezones were acting against us, giving us one less hour of driving on three of the days. Plus, the clocks changed at the weekend which was a double whammy!
When we did our last big drive to the east coast, we relied on Walmart, Cabela's and Harvest Hosts for overnight stops. This time we tried something different.
We chose to stay at travel plazas like Pilot, Flying J and Love's. We've never done this before, but it worked out really well - I think this'll be our go-to for trips like this in future!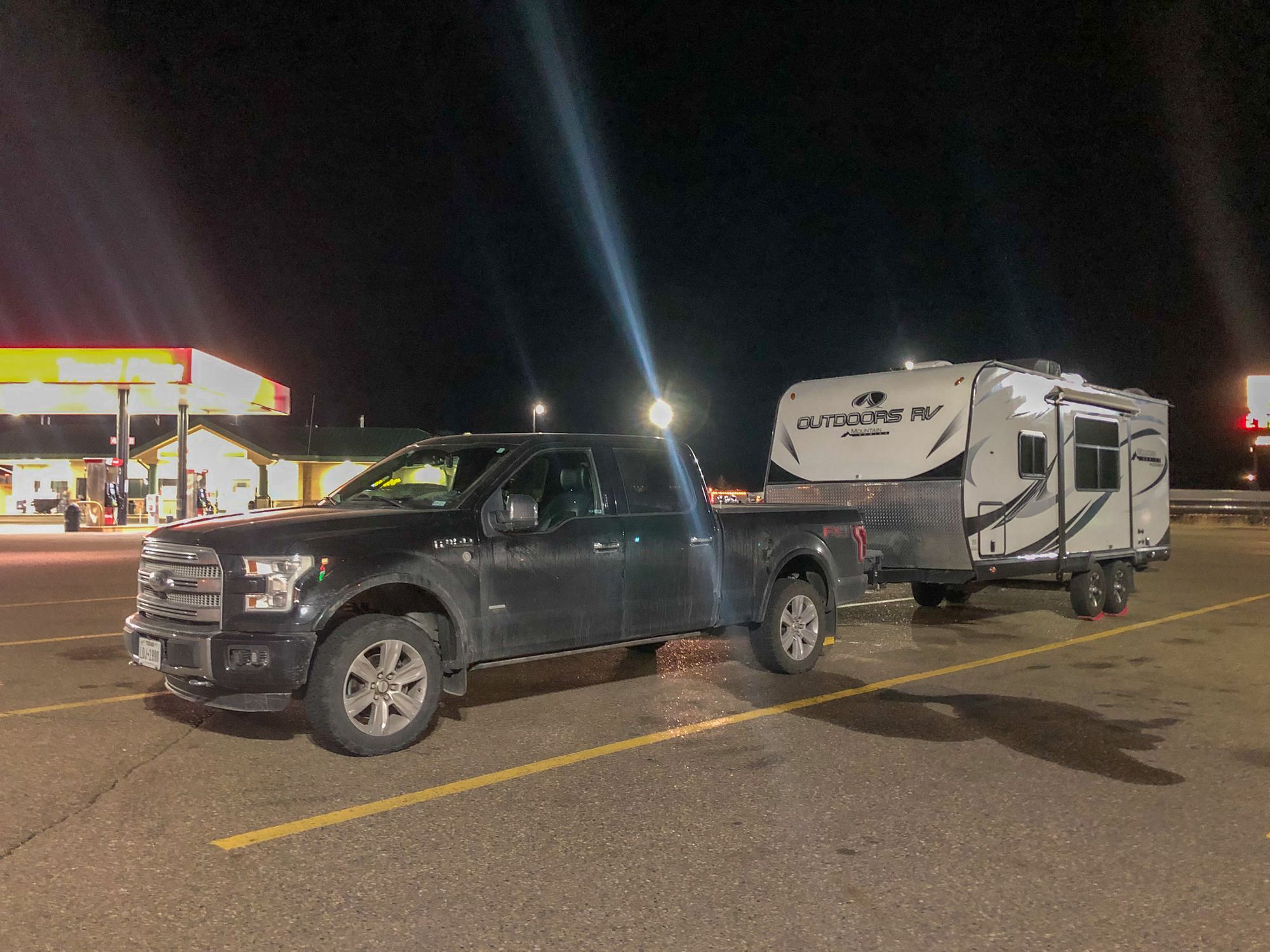 Unlike truck stops which we try to leave for the semi trucks, most travel plazas are explicitly for all travelers - including RVers. Several of the ones we stayed at even included dedicated RV parking, or at least somewhere we could park away from the big rigs.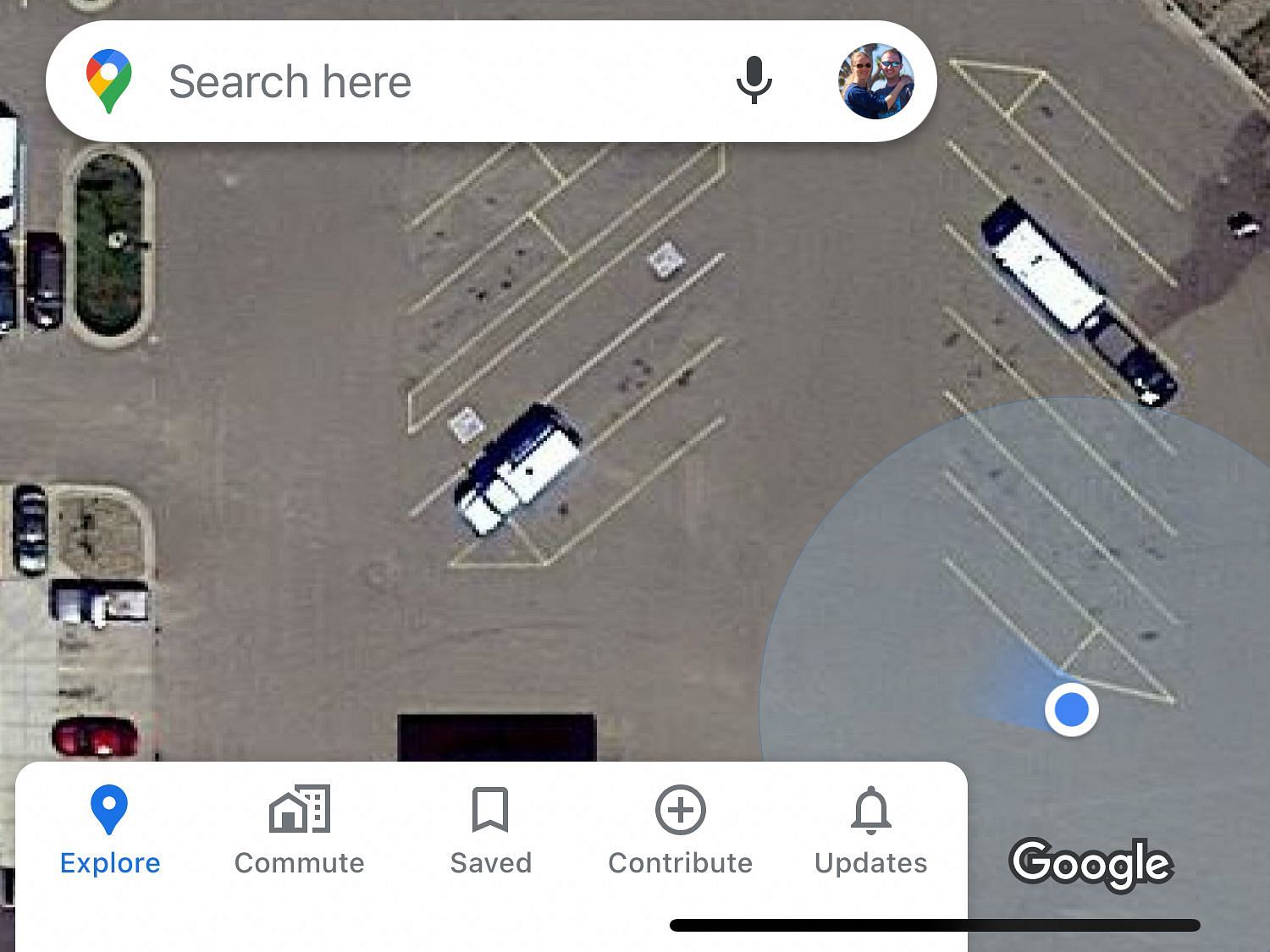 The parking areas were usually pretty close to level, but since we had the fridge running we opted to take the few minutes necessary to perfectly level the RV side-to-side and put the tongue jack down. We were able to do this each night without unhooking.
Our long drives across Montana and North Dakota were uneventful - sunny weather, albeit with a notable headwind at times. We timed our passage through Chicago badly though - hitting not only at rush hour on Monday evening, but also during blizzard conditions!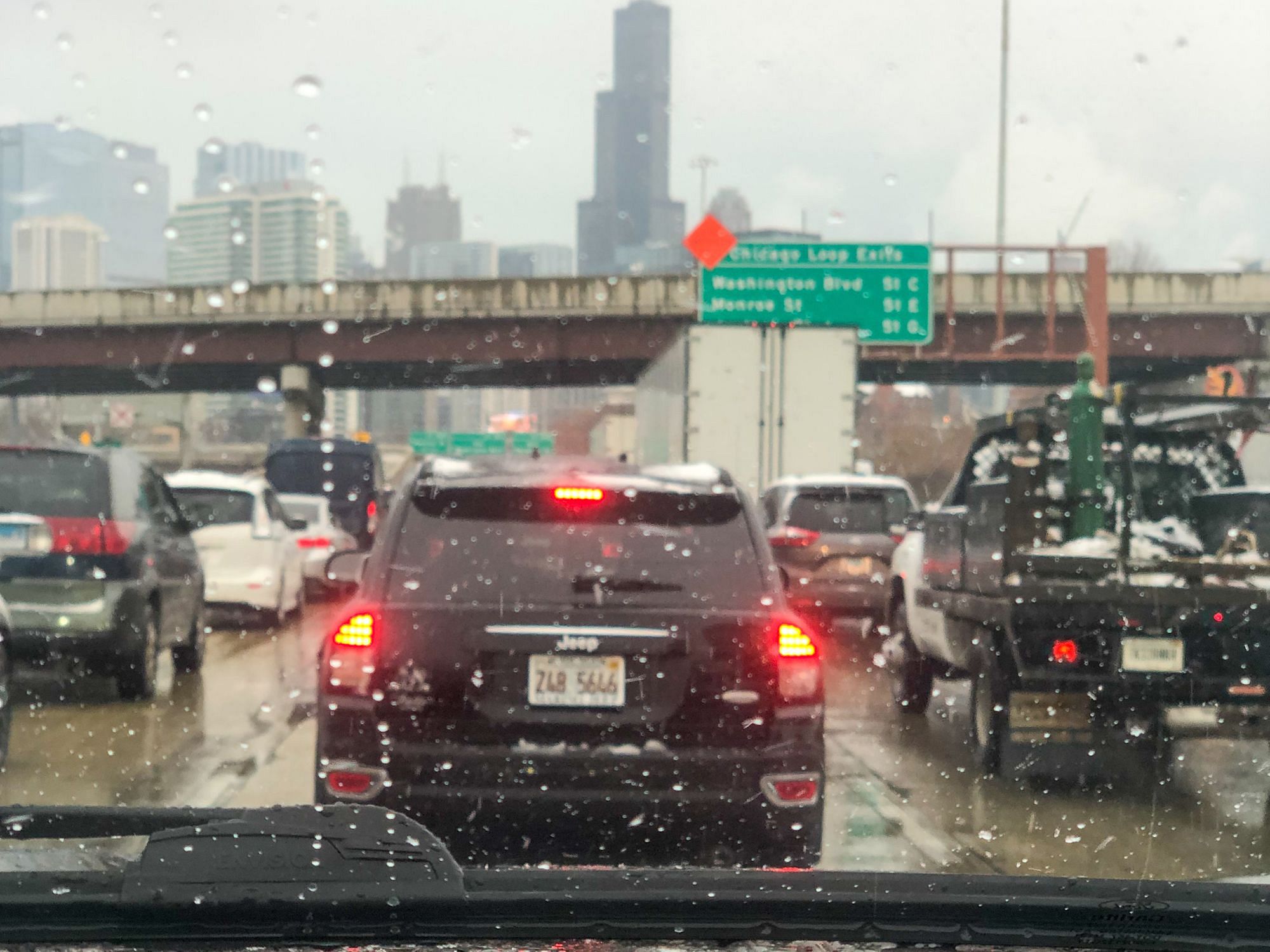 Fortunately we made it through unscathed, but the stupidity of city drivers around RVs never ceases to amaze me! Our nice clean trailer wasn't quite so clean any more though - our mud guards were no match for the snow and road spray which built up a thick icy layer on the front of our RV.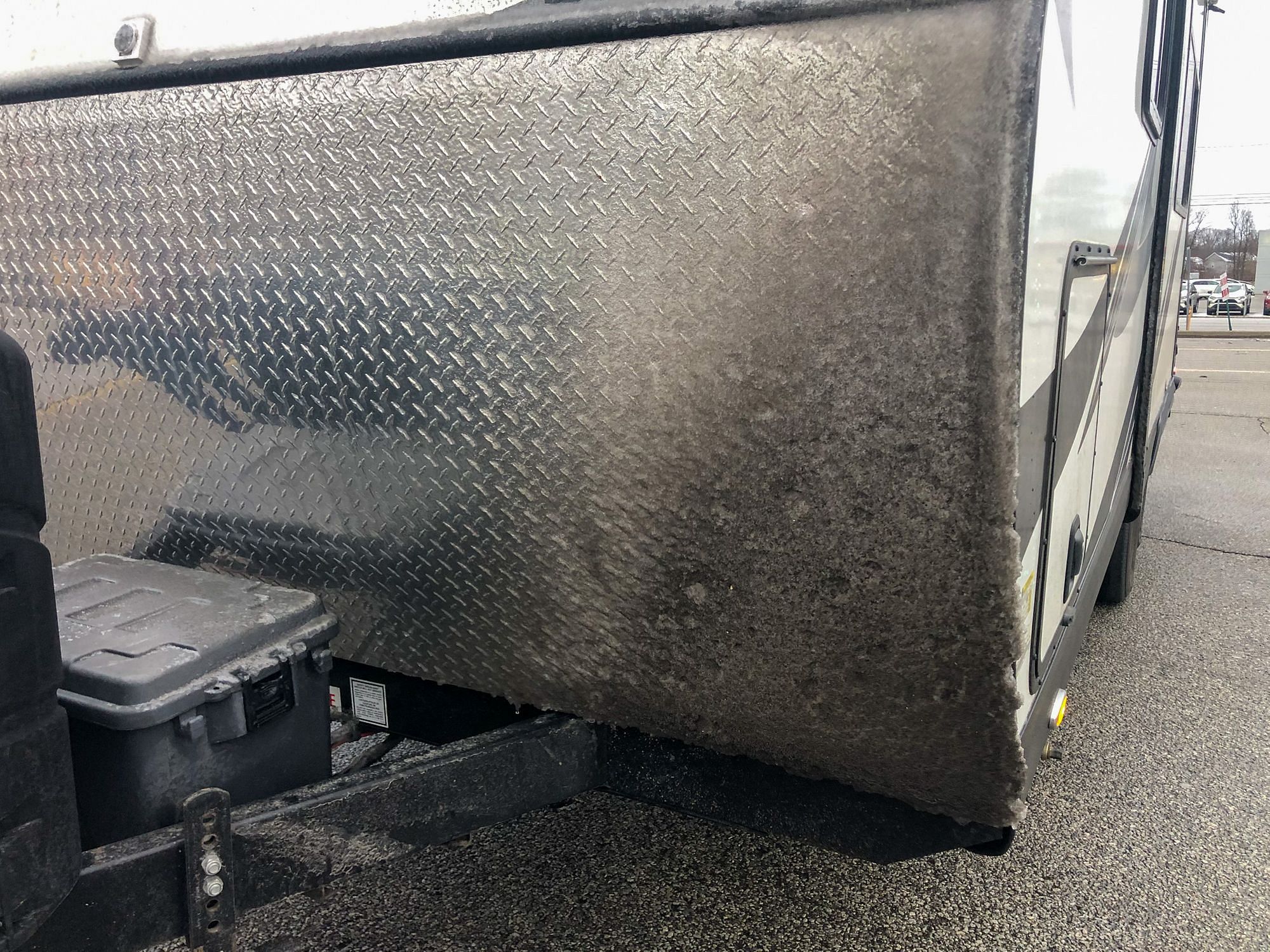 On Tuesday we were in Elkhart so we used the opportunity for a socially-distanced stop in at Dometic that morning.
By Wednesday afternoon we had made it to our friends in upstate New York - the same place we quarantined last time we made a similar journey.
Back in Vermont
Vermont still has fairly strict travel restrictions in place, notably that when you enter Vermont you have to quarantine for up to 14 days, or 7 days with a negative test result.
Knowing this ahead of time is one of the reasons we were trying to get back sooner rather than later - the sooner we start quarantine, the sooner we're free again, and that means we can get back to our land search and skiing!
We had stopped at Costco on Tuesday afternoon, so on Thursday morning we picked up the last of our groceries in New York before entering Vermont. Other than a gas stop in Vermont, our only other stop was to collect everything from our storage units - essential since everything we owned was in there!
When we left, everything was frozen solid and we were concerned about getting the RV out.
But Vermont has had some very sunny weather lately. All that snow had melted, and the campground was really muddy! So much so that even with 4WD on the truck, getting back into our parking spot was still a challenge! Welcome to mud season, I guess!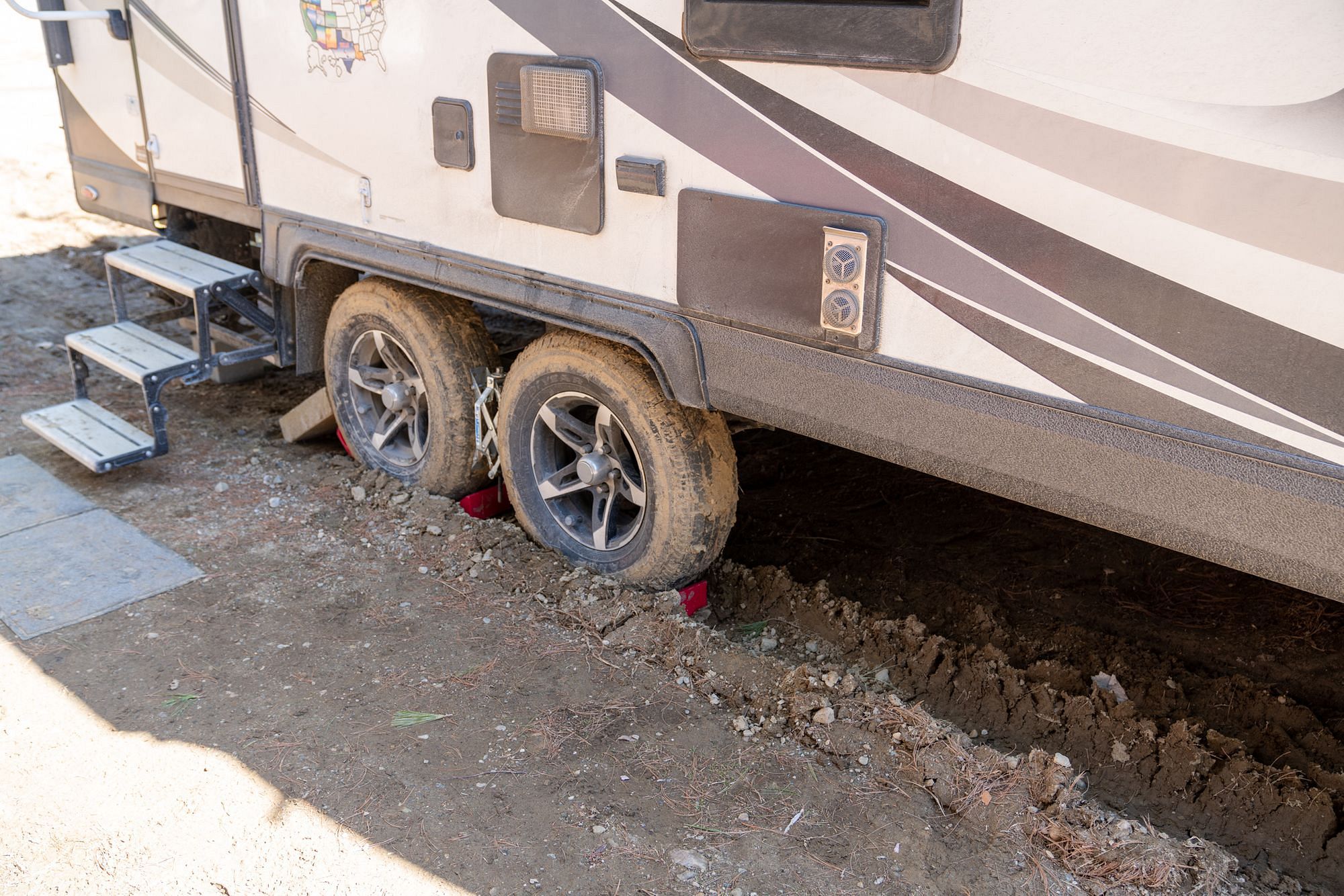 We were home at last!
After leaving Oregon on Friday afternoon, we had made it back to Vermont by Thursday lunchtime - a drive of 3,196 miles! Driving at 55mph definitely helped our fuel economy, but it still wasn't great - an average of 8.9mpg vs 7.2mpg on the journey from Vermont to Oregon, or an improvement of about 24%.
In fact, over the previous 2 weeks, we had driven over 6,000 miles (that's a quarter of the way around the Earth!) and passed through 17 different states! Phew!
I obviously couldn't write the blog post while driving (yes, I did all the driving), and it's almost impossible for Diana to edit a video in the truck. Our plan had been to work on those as soon as we were back in Vermont. That was optimistic.
It took us a day and a half to unpack all the boxes and restore our trailer to normal. We used the opportunity to have a good sort out of everything, and packaged some things up to go in storage. After that, we were exhausted, so yesterday we just decided to relax.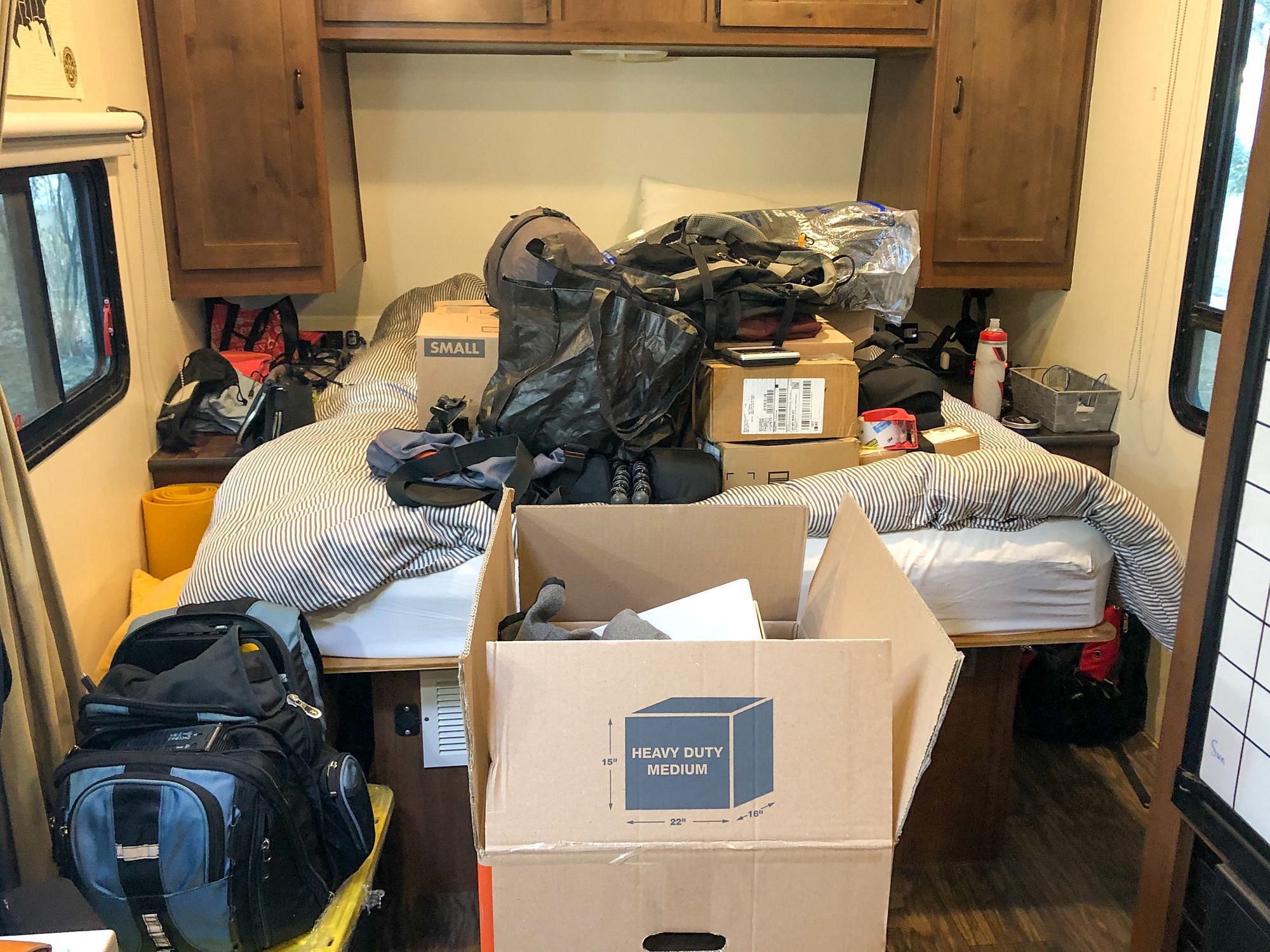 Which brings me to today, Sunday, and this blog post.
The last couple of months has been a crazy journey - discovering the mold, moving out of our RV into a hotel, then driving all the way to Oregon and back to get it repaired. But sometimes life likes to throw in curveballs, and this is one adventure we'll never forget!