As an Amazon Associate we earn from qualifying purchases.
Harper's Corner Road Boondocking
While we were exploring Dinosaur National Monument last week, we camped just off Harper's Corner Road - technically on Blue Mountain Rd. This is an unassuming patch of land about 11 miles up a long, steady hill, and turn left over a cattle guard.
But the views. Oh my, the views! This has to be one of the most scenic spots we've ever camped at - honestly, it was incredible! So much so that our photo and review of that spot made it into Campendium's weekly newsletter "Hot On Campendium This Week".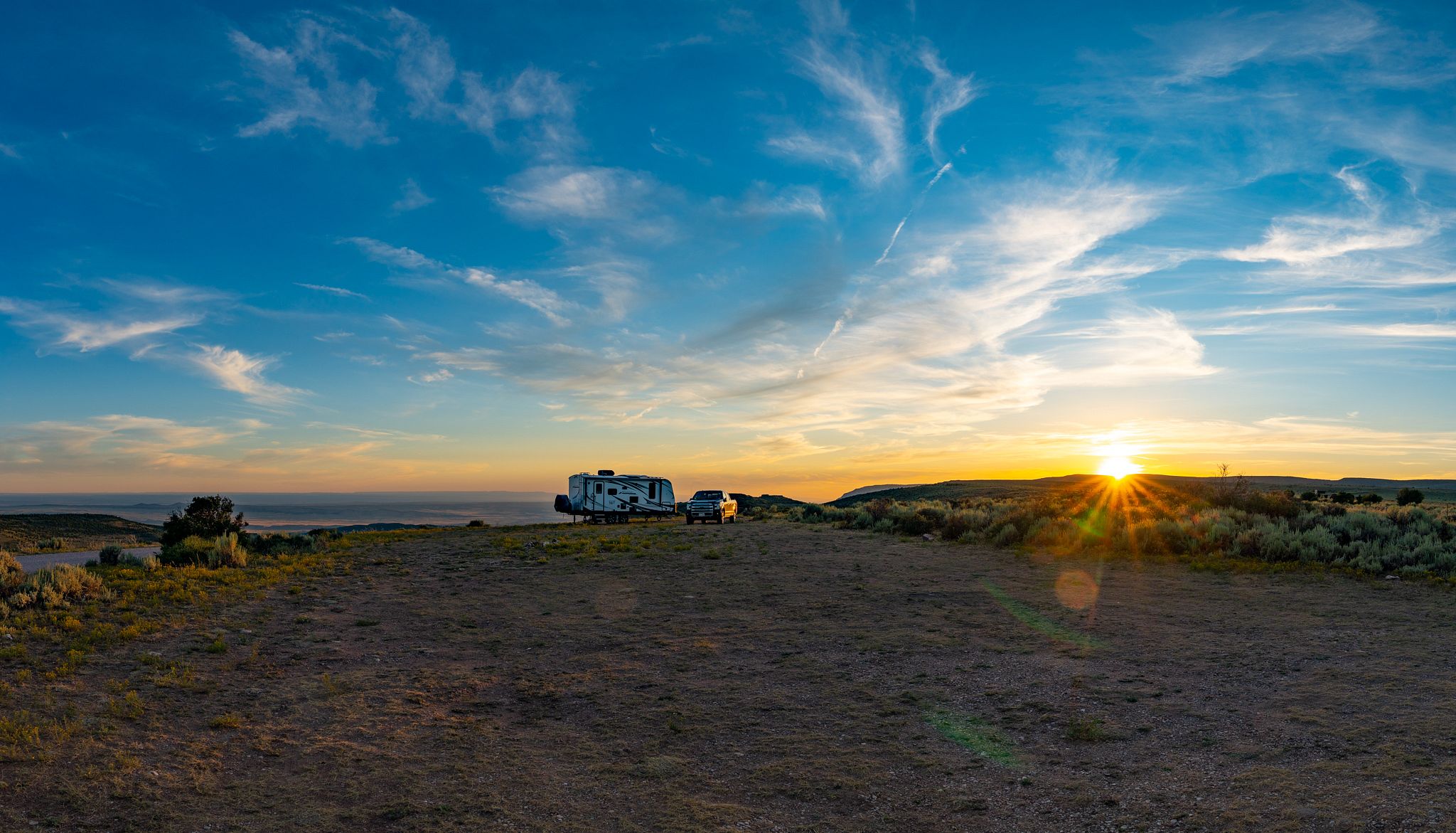 Plus, the ground was almost level, there was a lovely breeze blowing through which kept it cool in the summer heat, and if that wasn't enough, the cell signal was rocking! We had over 50Mbps download speed on both AT&T and Verizon.
We were there for 4 nights, but we were joined for 2 of those nights by another rig - which is how we met Felix and Anja from Germany. Hi! They're on a year-long RV expedition around the Americas - North & South! They were a lovely couple, and we had fun chatting and hanging out with them.
Stories from the Road Podcast
Before we left Dinosaur, we took advantage of the great cell signal to do an interview with Sam Nuerminger, host of Camping World's Stories from the Road podcast. On his podcast, Sam chats with lots of different RVers - from weekend warriors to full-timers - about their lifestyle and stories from RVing.
It was our first ever podcast interview, and we were very nervous, but I think it went well. We talked with Sam about our quest to visit all 419 National Park Units in the US. We also recounted our terrifying experience from Great Sand Dunes National Park just a month or so back!
If you haven't done so already, check out the Stories from the Road podcast - we had a lot of fun recording it, and Sam is a great interviewer!
RV Parks
In a departure from our normal style, we decided to spend some time in a couple of RV parks with hookups - first at Willard Bay State Park, just north of Salt Lake City, UT, and then at Intermountain RV Park near Twin Falls, ID.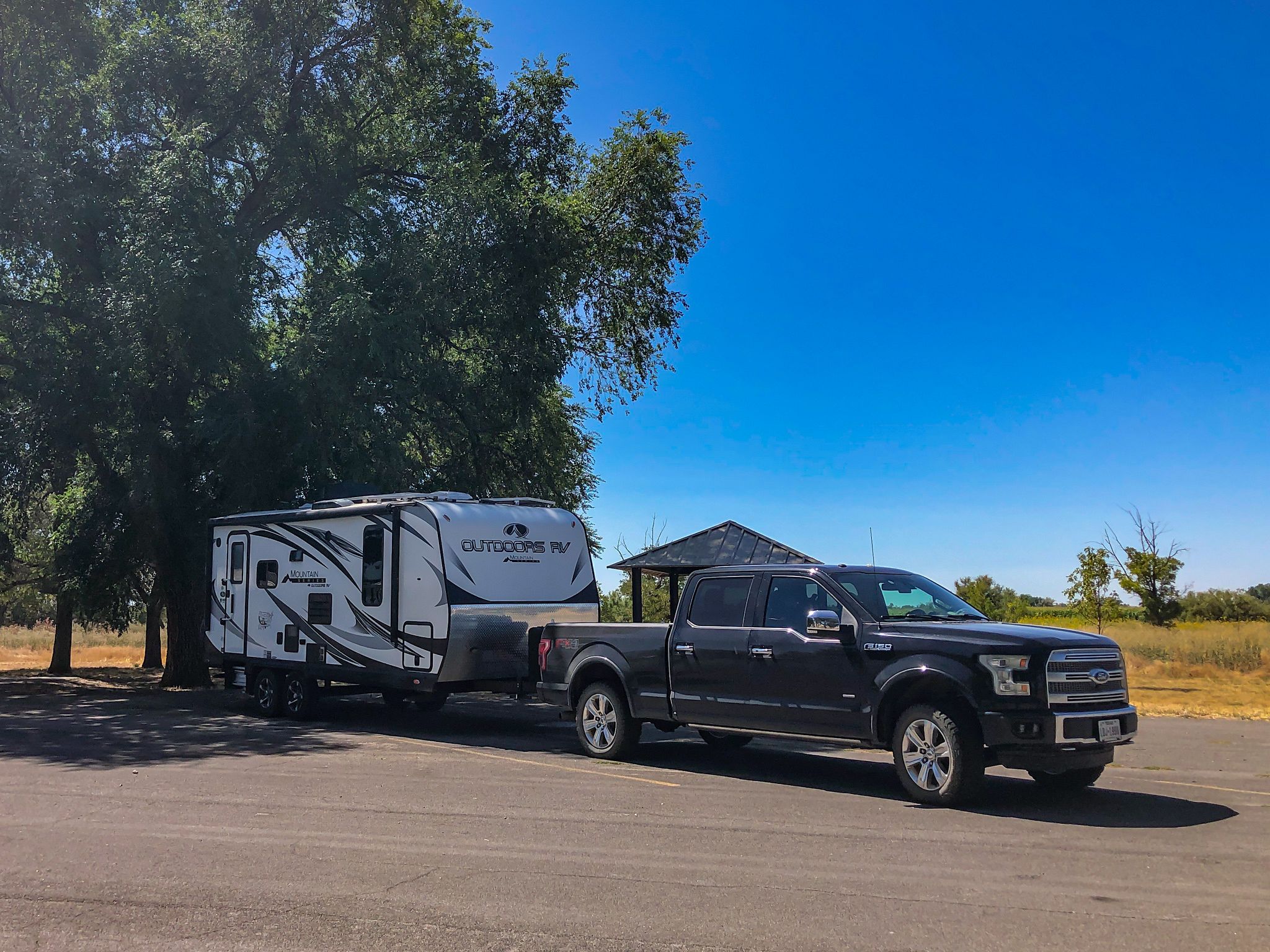 Why? To escape the heat. With an electrical hookup, we can run the AC in our RV and stay cool.
It's been a little while since we stayed in an RV park with hookups. So long in fact that Diana forgot how to hookup the water and did it wrong. Oops - fortunately no harm done!
My favorite thing about going to an RV park with electrical hookups is that we can run the AC in the trailer while we drive there. Although our rooftop solar and truck charger can't completely offset the power usage of the air conditioning, our Battle Born lithium batteries have enough capacity to last a good few hours.
Our Smart WiFi thermostat lets us turn the air conditioning on and off remotely from the truck, so as we're getting close we turn down the temperature. That way, after disconnecting the trailer and getting everything set up, we can step inside to a nice cool trailer!
Hall Labs
You may not have heard of Hall Labs before, but they're a cool company! They're based in Provo, UT and we were lucky enough to have a guided tour around their facility by their CEO, Michael Hall.
Their stuff is incredibly innovative, and they have some super cool products - you may have heard of Vanderhall, a company they span out to make hand-built three-wheel autocycles.
As RVers however, we were really interested in their Haul Gauge product. If you haven't heard of this before, it's a tiny device that you plug into the diagnostic port on your vehicle and it will calculate your tongue weight, total weight, weight distribution and more! We were super excited by this, so we picked one up to try - we'll do a full review once we've had a chance to put it through its paces!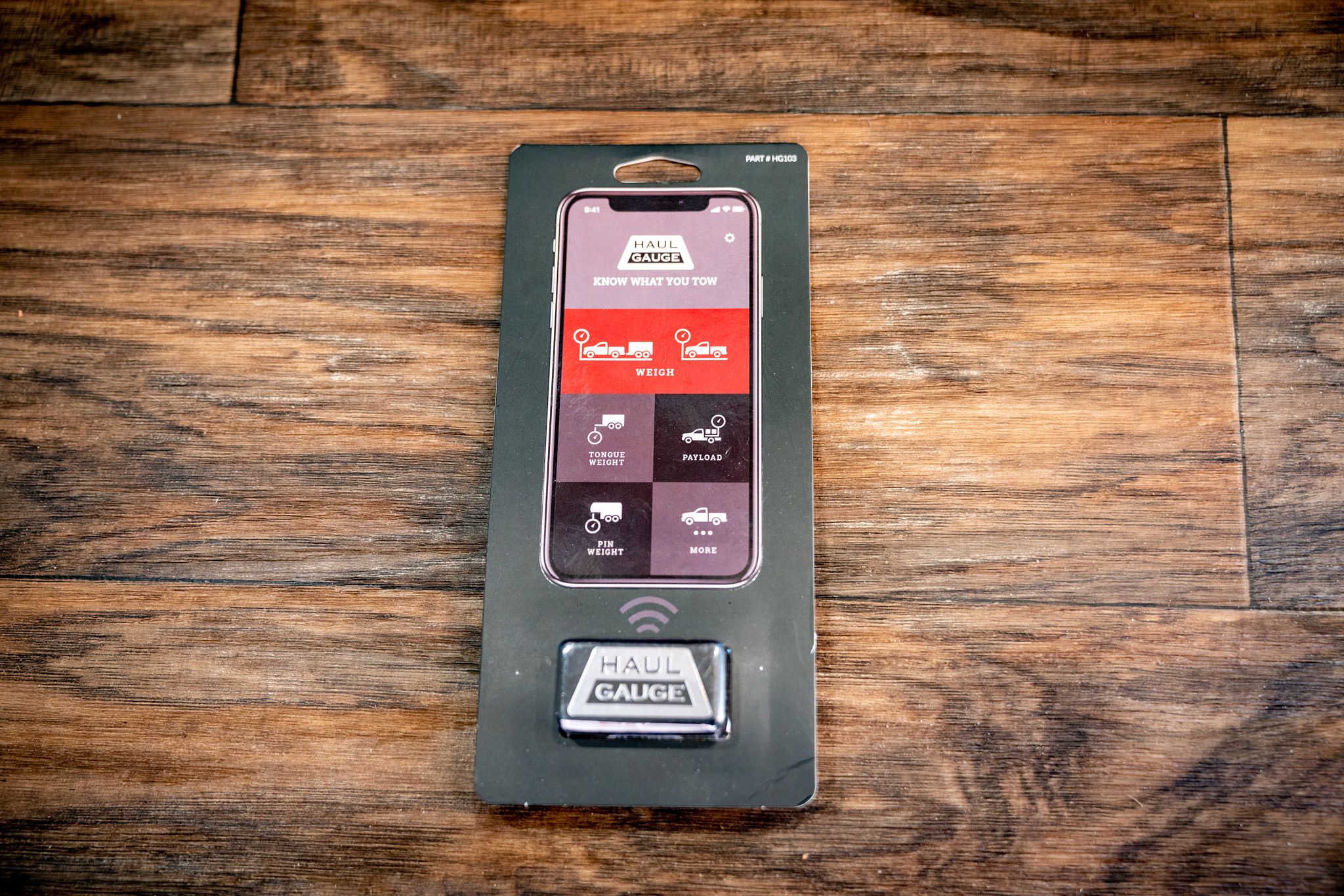 Golden Spike National Historical Park
While we were staying near Salt Lake City, UT, we drove up to Golden Spike National Historical Park. We timed our visit on Saturday to see not only the trains driven down the lines, but also a historical reenactment. Promontory Summit, the site of Golden Spike National Historical Park, was where the final spike was hammered in to connect the railroads between the East and West coasts of the United States.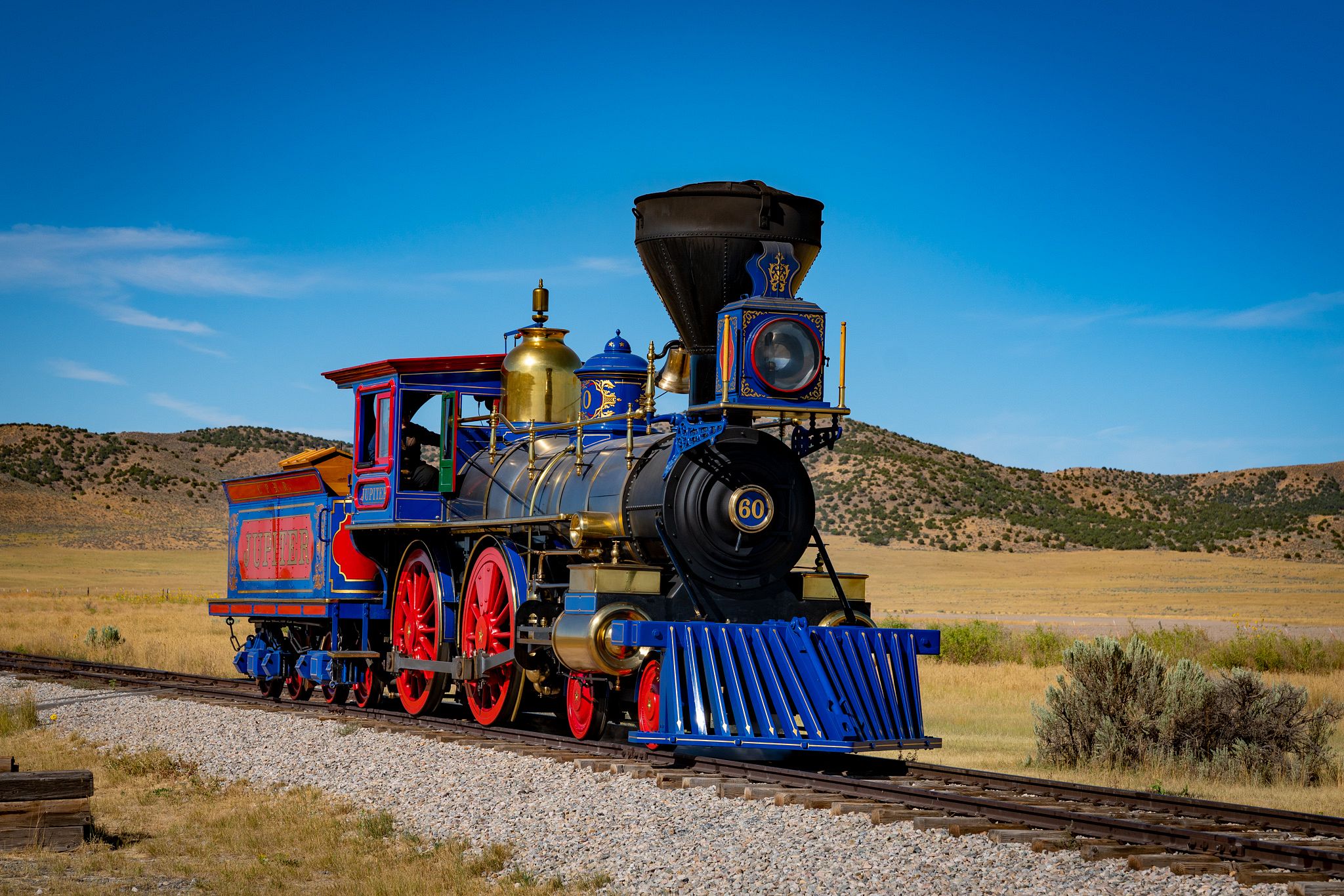 Also, we love trains! Although these trains were replicas of the original trains (the originals were scrapped in the early 20th century), they were beautiful! Stay tuned for our blog post to find out more!
YouTube Milestone
Last week we hit 1,000 Instagram followers, but this week we hit 2,000 subscribers on YouTube. We are seriously excited about this - thank you everyone for your support, and we're so pleased to have you along for the journey
Diana handles all of our video editing, and she spends hours and hours on every video. Seriously, each video takes her, on average, 15 hours to edit! We love reading the great comments from you all, so please, keep them coming - they're so motivating! Thank you, and if you're not already subscribed, head over and check out the Adventurous Way YouTube channel.
Outdoors RV Factory Visit
So the big question, why did we drive all the way from Colorado to Oregon?
To visit the Outdoors RV in La Grande, OR!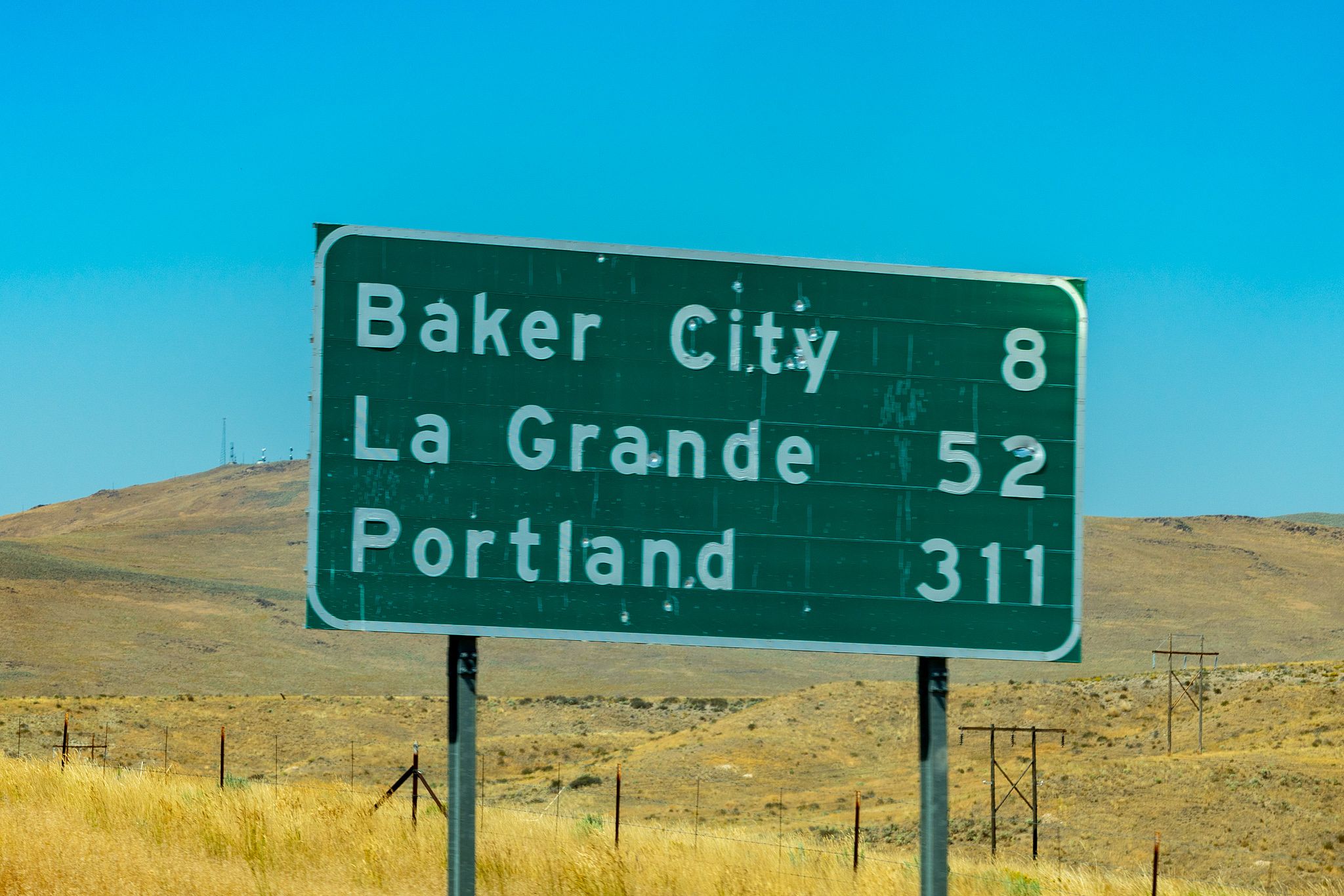 That's right, Outdoors RV contacted us a couple months ago and invited us up to visit their factory. We've done their factory tour before, and it's amazing - in fact, our tour of their factory in November 2016 was one of the main reasons we ended up buying an Outdoors RV 21RBS!
Normally, no photography is allowed on the tour, but they have offered us the exclusive opportunity to video the entire factory tour for our YouTube channel!
Not only that, but we're also going to be interviewing several of their staff about what sets Outdoors RV apart from the competition, including their rugged off-road capabilities and four-season design. Plus, we're going to be sharing with them our experience of living full-time in our Outdoors RV 21RBS for the past 12 months - including all our mods and ideas.
Needless to say, we're very excited about our visit!
For now, we're working hard to crunch through some more blog posts and videos so we can keep sharing our adventures with you, but we do have one little surprise in store for next week - make sure to subscribe to our weekly newsletter to learn more!
Let us know in the comments below what you'd like to see on the factory tour!