As an Amazon Associate we earn from qualifying purchases.
Introduction
Disclaimer: we are in no way affiliated with MicroAir and the views expressed in this article are solely our own.
Note: throughout this article, we've linked to Amazon where you can buy the EasyTouch RV but be sure to confirm the model number you need on the MicroAir website - keep reading for details!
Update 9/29/2020: after seeing this blog post, MicroAir agreed to send us an EasyTouch RV to review, so check out our full in-depth review of the EasyTouch RV thermostat!
Most RV thermostats are terrible. They're like relics of 1970s technology that have somehow clung to life in RVs. When we bought our RV in 2018, it came with a fairly typical RV thermostat - a Coleman-Mach model with a manual sliding temperature adjustment and no screen whatsoever. A bit of a step down from the Google Nest Thermostat we were used to in our house!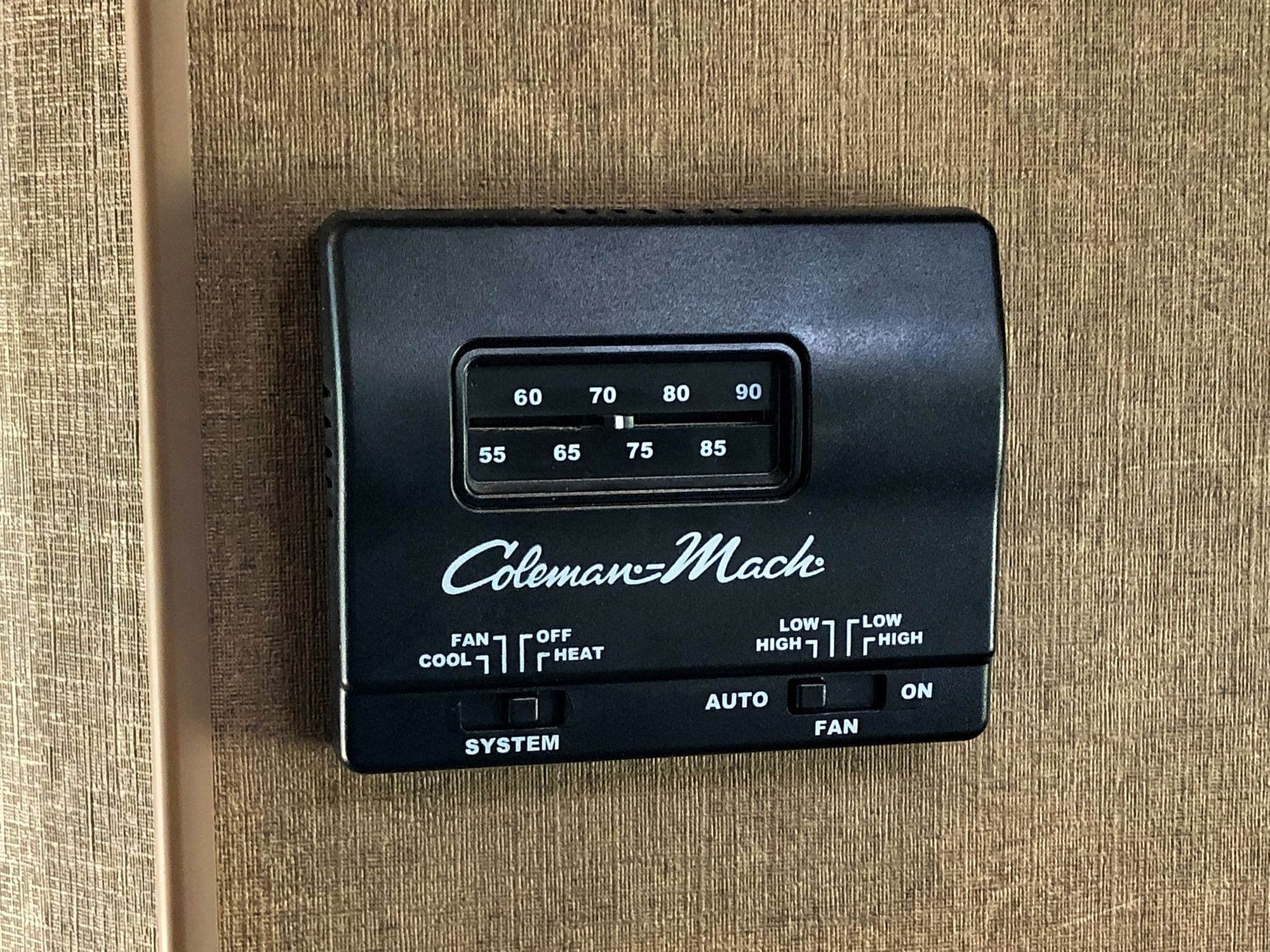 Of course, we've since upgraded our thermostat to a smart thermostat that integrates with our home automation system - giving us control over the AC and furnace on our phones not just from anywhere in the RV but anywhere in the world!
But our solution is a very custom, DIY solution. It's not an off-the-shelf product that most people could easily get up and running with like, for example, the Google Nest Thermostat.
The RV marketplace has been crying out for someone to make a similar product that would be compatible with the 12V DC electrical system in an RV, rather than the 24V AC electrical supply used in residential thermostats.
Well, earlier this year MicroAir released their new EasyTouch RV Thermostat which, with built-in WiFi and Bluetooth support, might be just what RVers have been asking for!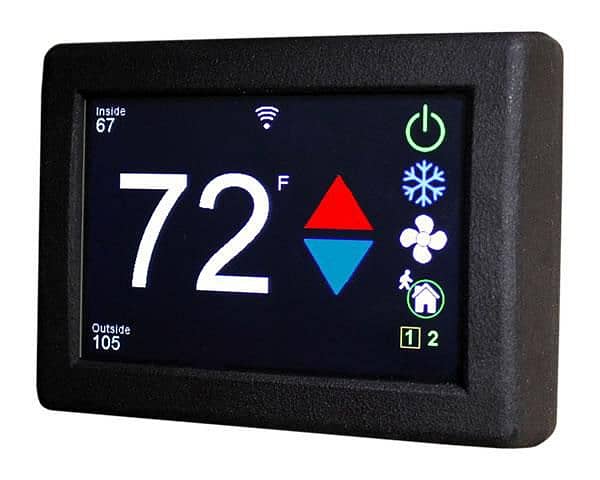 In this blog post, we'll take a look and see if you should buy the MicroAir EasyTouch RV Thermostat - it's an expensive investment!
MicroAir
MicroAir was founded in 1983 and is based out of New Jersey. Their focus is on climate control and while they don't make AC units or furnaces themselves, they specialize in accessories such as control boards.
Many of their products are aimed at the marine industry, but RVers may know them for their sole RV product, the MicroAir EasyStart 364.
We installed a MicroAir EasyStart 364 on our RV earlier this year to help reduce the starting load from the AC and make it easier to run our AC using our inverter or a weak shore power supply such as a small generator.
With their latest product, the EasyTouch RV, they've found yet another opportunity to make things easier for RVers.
EasyTouch RV Features
Earlier this year, MicroAir announced the launch of their brand new offering - the EasyTouch RV to sit alongside the EasyStart 364 and expand their RV product lineup.
There are four variants of the EasyTouch RV - the 350, 351, 352 and 352C, each available in Black or White, designed to be a drop-in replacement for Dometic and Coleman Mach thermostats. You'll have to check the model selector on their website for the exact model you'll need in your RV prior to purchasing. Functionally, each model is identical - it's just the wiring to integrate with your existing RV wiring that changes.
A large touch screen is complemented by WiFi for remote access via a laptop or an iOS and Android app on a phone. For RVers who don't have a WiFi router or hotspot in their RV, the app can also talk to the thermostat via Bluetooth - obviously this only works within a relatively short range of the RV though. All of this with no monthly service fee, and they also promise future software updates too.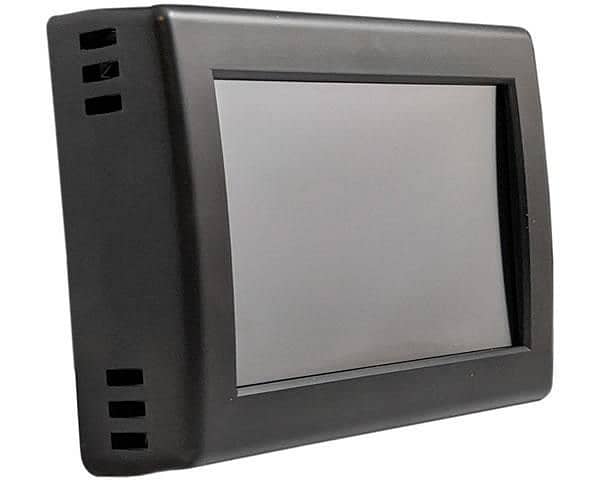 As you might expect from a thermostat, it can be used to turn on or off heating and cooling, set the target temperature and see the current ambient temperature. MicroAir also claims it will automatically detect your furnace, heating strips and AC units.
The thermostat will notify you if the temperature falls outside of a predefined range - important if, for example, you have left pets in your RV. Furthermore, since the thermostat is connected to 110V AC (indirectly, via your air conditioning unit), it can be programmed to alert you if the shore power goes out. A nice bonus feature!
The app can also be used to configure up to four schedules - something sadly missing from most RV thermostats but particularly useful to those of us who live full-time in our RVs!
First Impressions
The EasyTouch RV is a brand new product and it only started shipping around May this year. As such, I've not been able to get my hands on one yet but I have had several conversations with the MicroAir team and have heard from a few people that have managed to buy and install one.
For RVers looking for a simple way to replace their antiquated RV thermostat with something more suitable for the 21st century, the EasyTouch RV thermostat could be a great choice. Most people report installation is relatively straightforward with the unit detecting heating and cooling appliance as promised.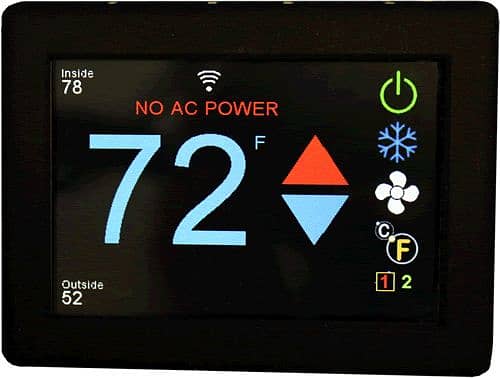 I did hear personally from one customer who said that the installation instructions were, at times, a little confusing - seemingly more oriented at mariners than RVers. But the consensus is that once it's set up, both the thermostat and app work as promised.
Teething Problems
When I spoke to MicroAir recently, they still weren't considering the product generally released - for example, they haven't rolled out a large marketing campaign yet. I've heard that MicroAir are really focusing on supporting customers during this phase though - jumping on technical support questions quickly to help get people up and running successfully.
Early reports suggest a few minor issues.
Since the EasyTouch RV replaces the complex physical buttons of existing devices such as the Dometic CCC2 with a touch screen, it allows the unit to be smaller. Aesthetically this is a big improvement, but it might leave you with a couple of screw holes to fill from the old unit.
Several people have also commented on the app not being clear about whether the AC or furnace is running - hopefully this is something that MicroAir can adjust with a future app update.
Any new product line is bound to have some issues with their first generation product, but I've heard nothing to cause me to worry.
Smart RV / Home Automation Integration
So will I be buying one? Not yet, that's for sure.
This is MicroAir's first foray into the smart home / home automation space, and they're making a few of the same mistakes that so many other companies have made.
The home automation space is incredibly complex - the voice-assistant war between Amazon's Alexa, Apple's Siri and Google's Nest is just the tip of the iceberg. Beneath the surface are a myriad of other integration technologies - from Zigbee, Z-Wave, Bluetooth and WiFi down to diverse API integrations.
Unfortunately many companies new to this space decide to keep their APIs limited to first-party integrations (e.g. they may support Amazon Alexa but not Apple HomeKit) or even completely locked down and proprietary (e.g. it only works with their own app).
It seems that, for the time being at least, MicroAir has chosen the latter. Publicly available documentation and specifications about the EasyTouch RV are notably lacking. All we know is that the device supports Bluetooth and WiFi - since there's no mention of a voice assistant integration, we have to assume that the MicroAir EasyTouch RV app is the only way to remotely manage the thermostat.
In my conversation with MicroAir, they view publishing their product APIs as "requiring disclosure of our confidential information".
The home automation system running in our RV is based on Home Assistant, and the integration with our smart thermostat has been working flawlessly for over a year now. I'd happily put in the time to build out a Home Assistant Integration for the EasyTouch RV, but I'm not particularly interested in doing that at the moment without MicroAir's support.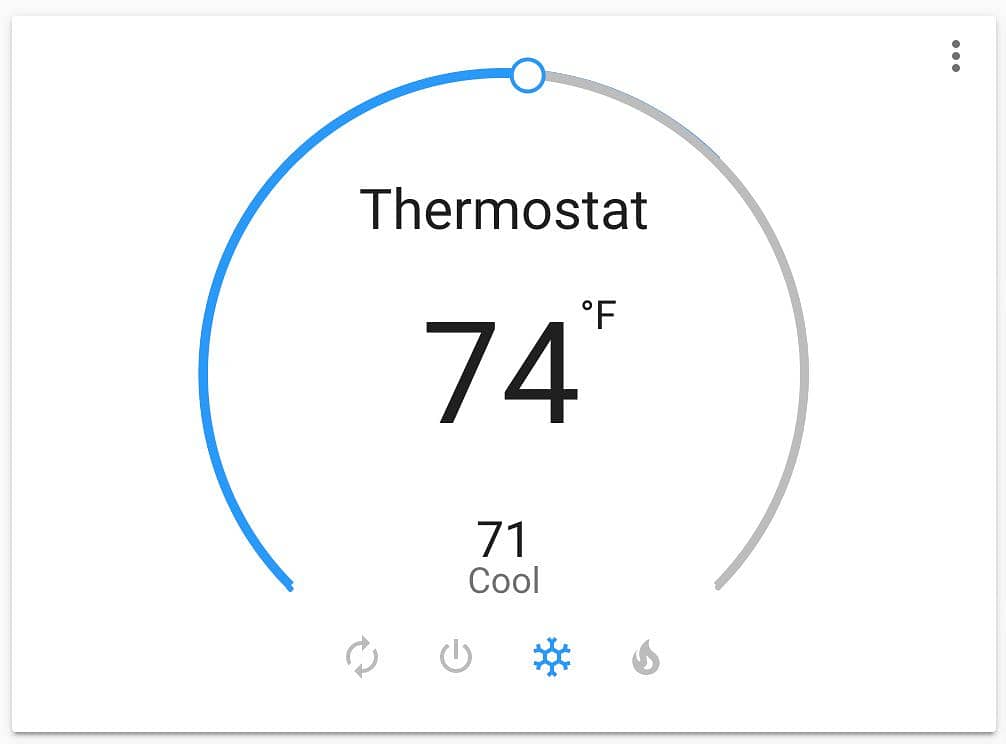 That's not to say that it wouldn't be possible to sniff and reverse engineer the protocols that the thermostat uses (which is what I did with our weather station), but I'd much rather see MicroAir go the way of Victron (who makes much of the electrical equipment in our RV) and publish full documentation about their protocols and actively encourage integrations with an active and corporately-supported community forum.
Given the price, it's just not worth it to me to replace our smart thermostat which does everything the EasyTouch RV does as well as integrate with our home automation system.
Hopefully this situation will change and MicroAir will see the opportunity to open their product up to the "hacker" community to build integrations and make the EasyTouch RV an integral part of the future smart RV.
Summary
So bottom line, should you buy the MicroAir EasyTouch RV?
Priced even higher than the Google Nest Thermostat, it has none of the intelligent scheduling features of the Nest. That said, the Nest isn't compatible with an RV's 12V DC wiring, so if you want an off-the-shelf semi-smart thermostat for your RV, the EasyTouch RV might be your only option.
And honestly, it's not a bad option! I'm delighted to see them innovating in this space - it's seriously overdue and I'm just amazed nobody has done it sooner.
If you're just a weekender or fair-weather camper, then it's probably not worth it.
But, if like us, you're a full-timer and you value the ability to turn up the heating while lying in bed, turn on the AC while you're driving to pre-cool the RV before you get to your destination, or crank up the AC 30 minutes before you get home after a long day hiking, this might be exactly what you need!
Do you have a MicroAir EasyTouch RV? Let us know in the comments what you think!
Update 9/29/2020: check out our full in-depth review of the EasyTouch RV for more details!