As an Amazon Associate we earn from qualifying purchases.
Introduction
It feels like only yesterday that we arrived in New Hampshire, but it was almost 4 weeks ago and the fall colors are past their peak here now.
At our new camping spot in southern New Hampshire, a little west of Manchester, the colors peak later than further north where we had been before, so we had one more chance to get out and explore! After our last experience venturing out on a Saturday, we'd learned our lesson.
Dodging the rainy weather, last Thursday was forecast to be beautiful so we headed out on another road trip around the area to see what we could find.
Peterborough
Our first stop was the beautiful town of Peterborough in Hillsborough County. We parked near Brenner Bridge and had a little stroll around the downtown area. There were lots of quaint craft and artisanal stores.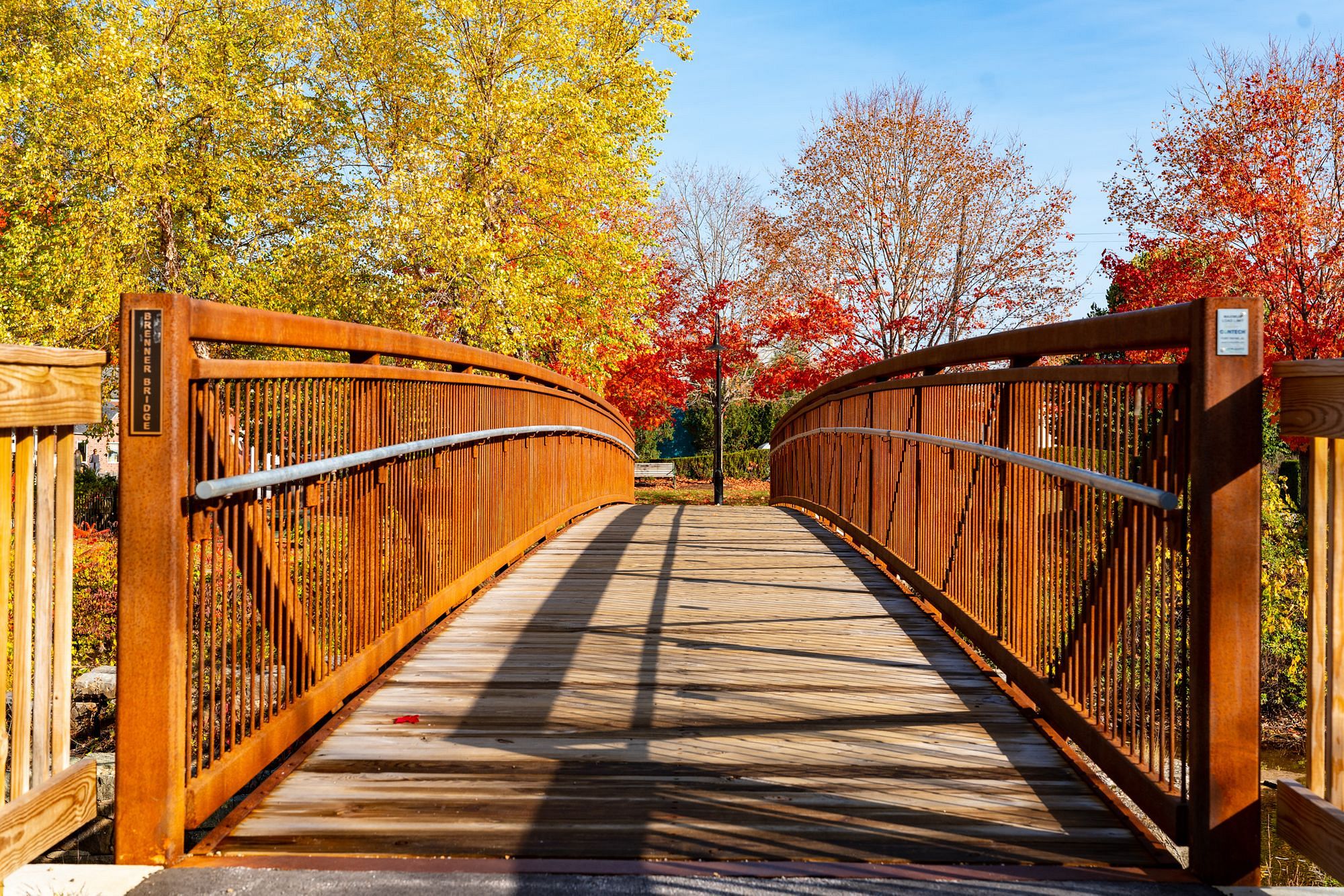 We had a look around an antique store but what really piqued our interest was a bakery - it would have been rude not to buy a pastry each!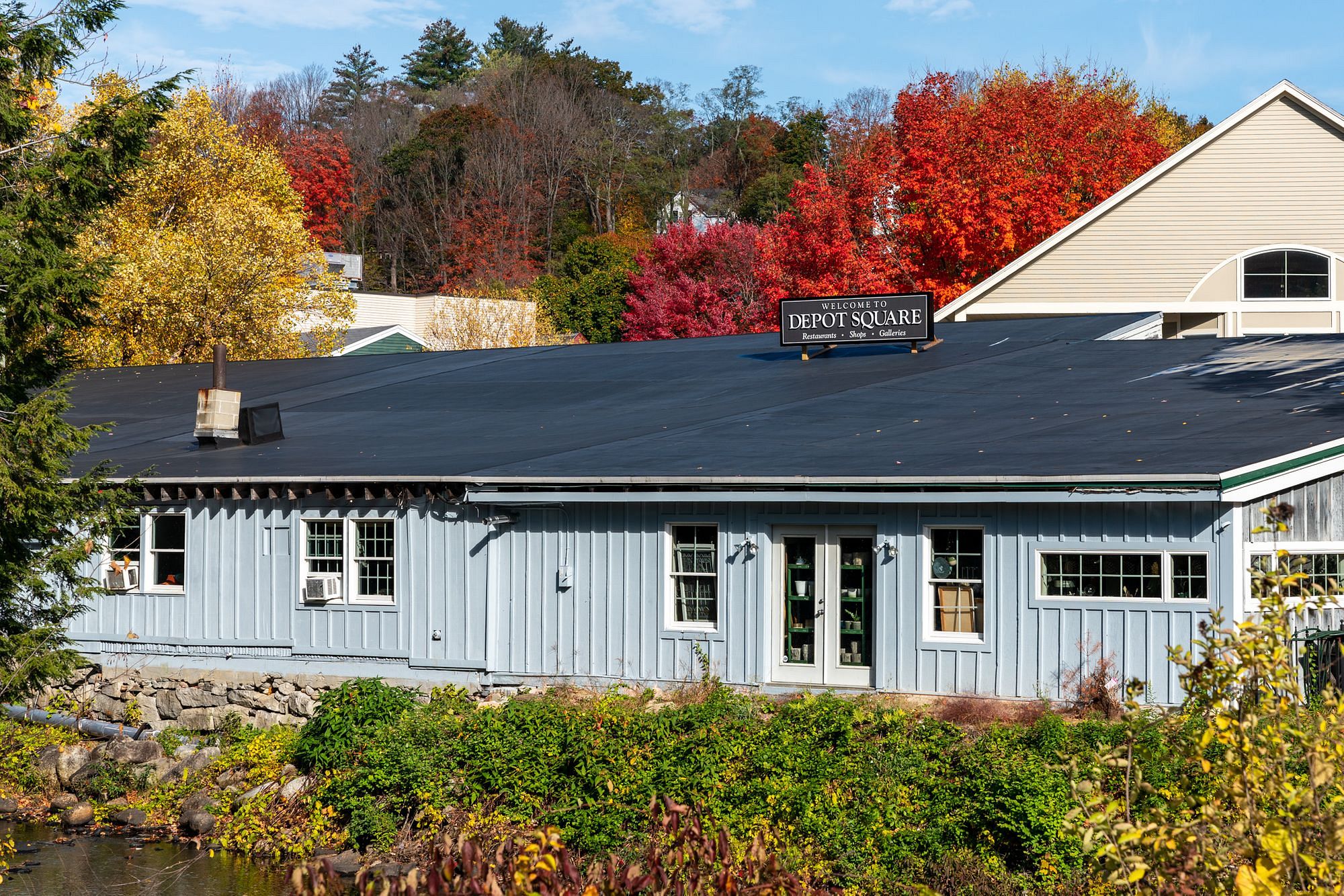 We were a little too early for some of the other stores to be open, but a short stroll down by the river was still pleasant.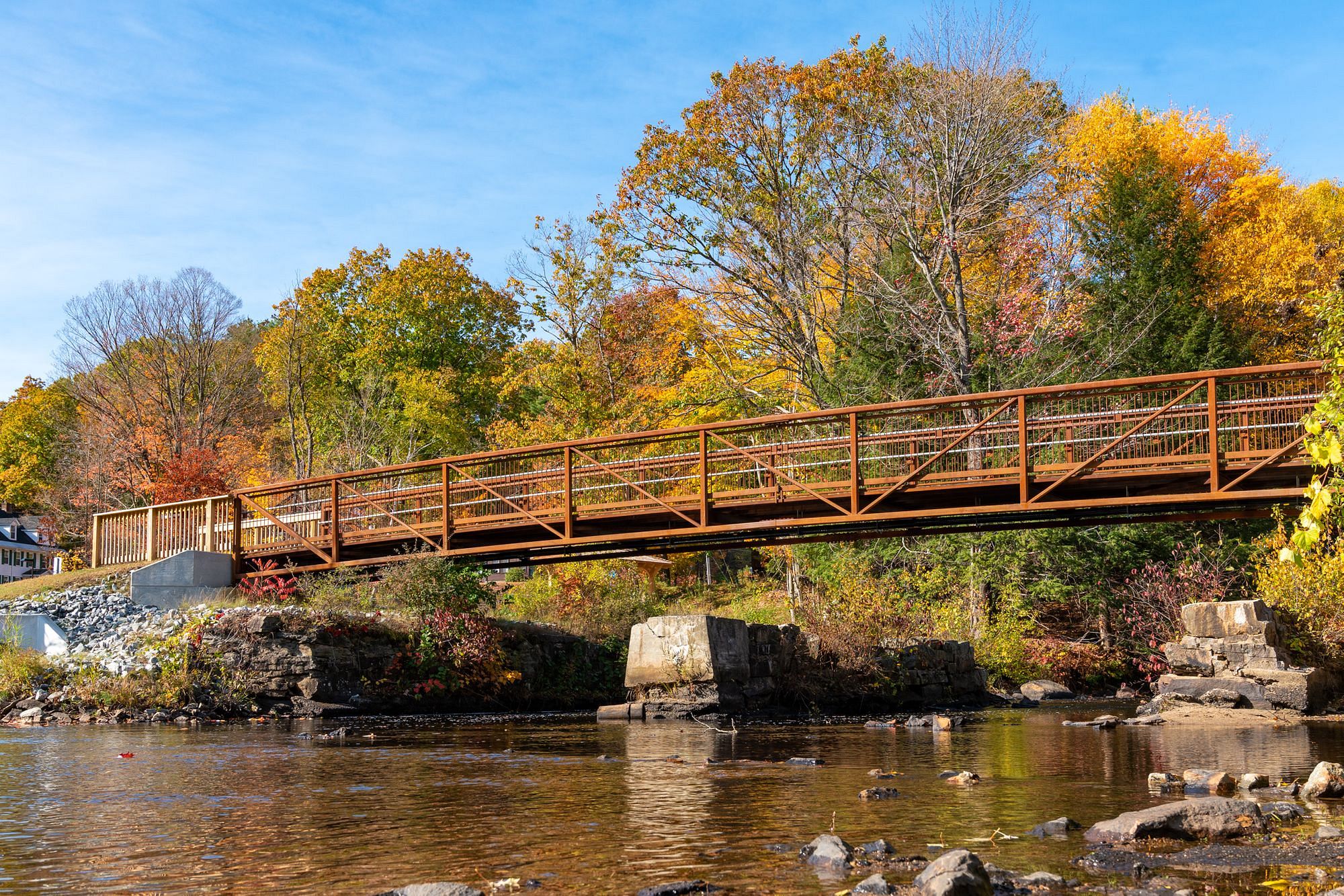 Thompson Covered Bridge
Continuing on our road trip, we made an impromptu stop at the Thompson Covered Bridge - we saw the sign and made a quick decision to go and visit it!
The bridge has a very low weight limit of just 3 tons which is very close to what our truck weighs with us inside. We made it over without incident, although those pastries didn't help!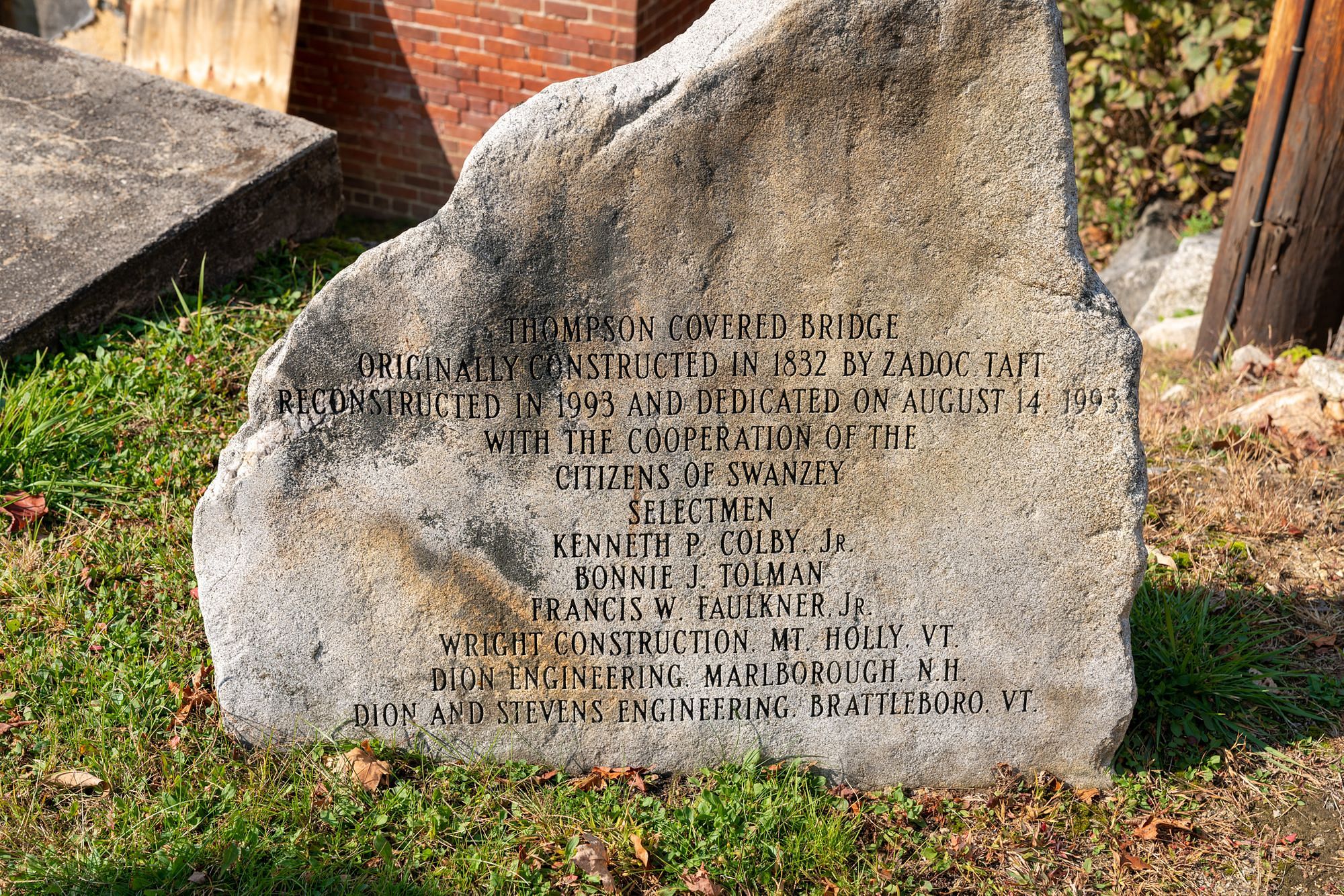 The bridge was built in 1832 and used to have a 6 ton weight limit meaning the local school buses had to let all the passengers off before crossing! Somehow I completely failed to take any photos of the bridge - sorry! Just trust me, it's very pretty!
Goose Pond
Our main stop for the day was Goose Pond - or more specifically, the ~2 mile hike around its shores. We arrived at the tiny parking lot just north of Keene, NH to find all 6 spots were taken...but just as we were about to turn around, one car left. Success!
A short, steep climb took us up to Goose Pond where we circumnavigated its shores clockwise. The skies were blue, the leaves golden, the weather warm enough for short sleeves and we had the trail almost to ourselves - perfect!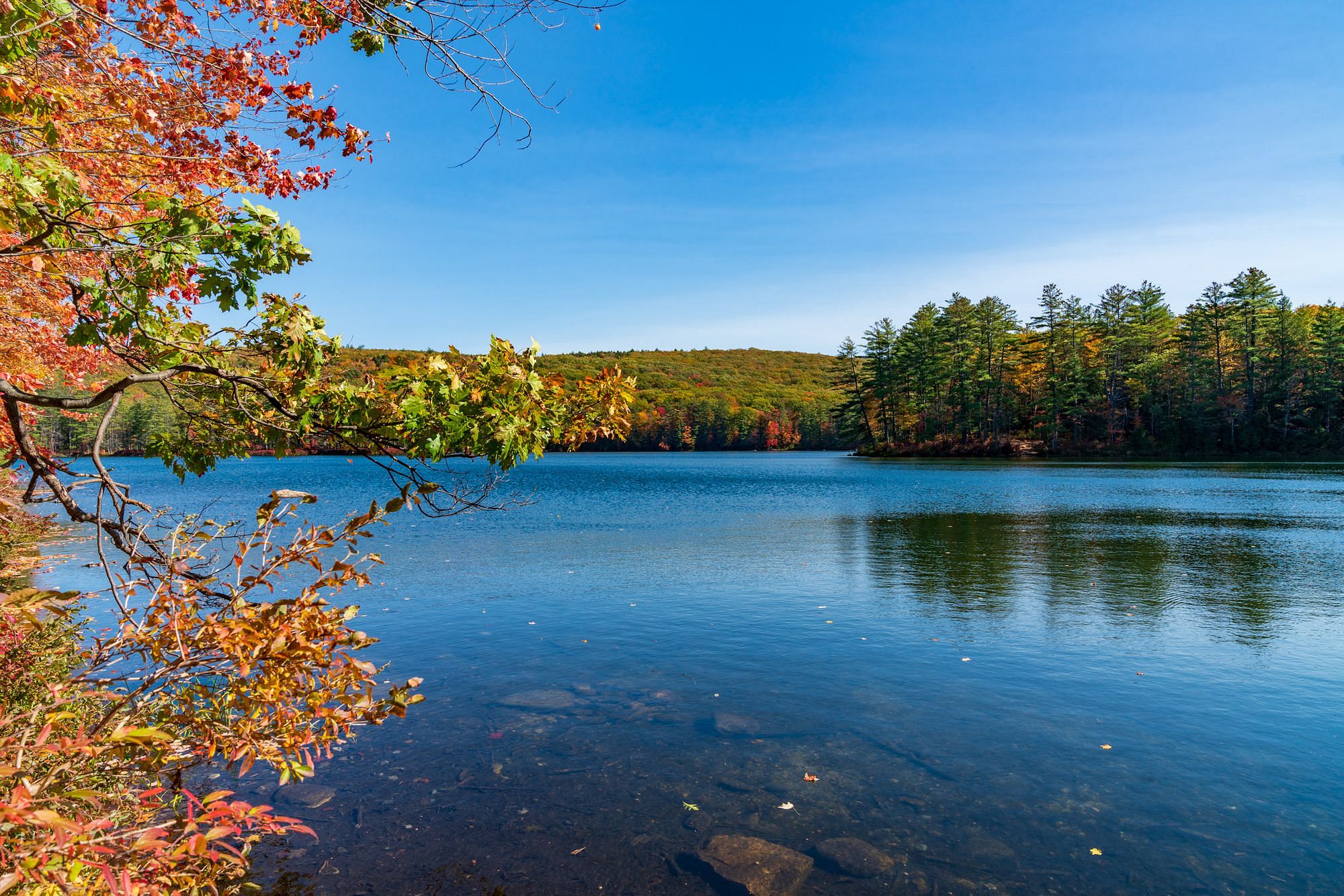 The hike only took us an hour, but it was well past lunchtime so we went to look for food in nearby Keene - known for its contentious claim to the widest main street in America.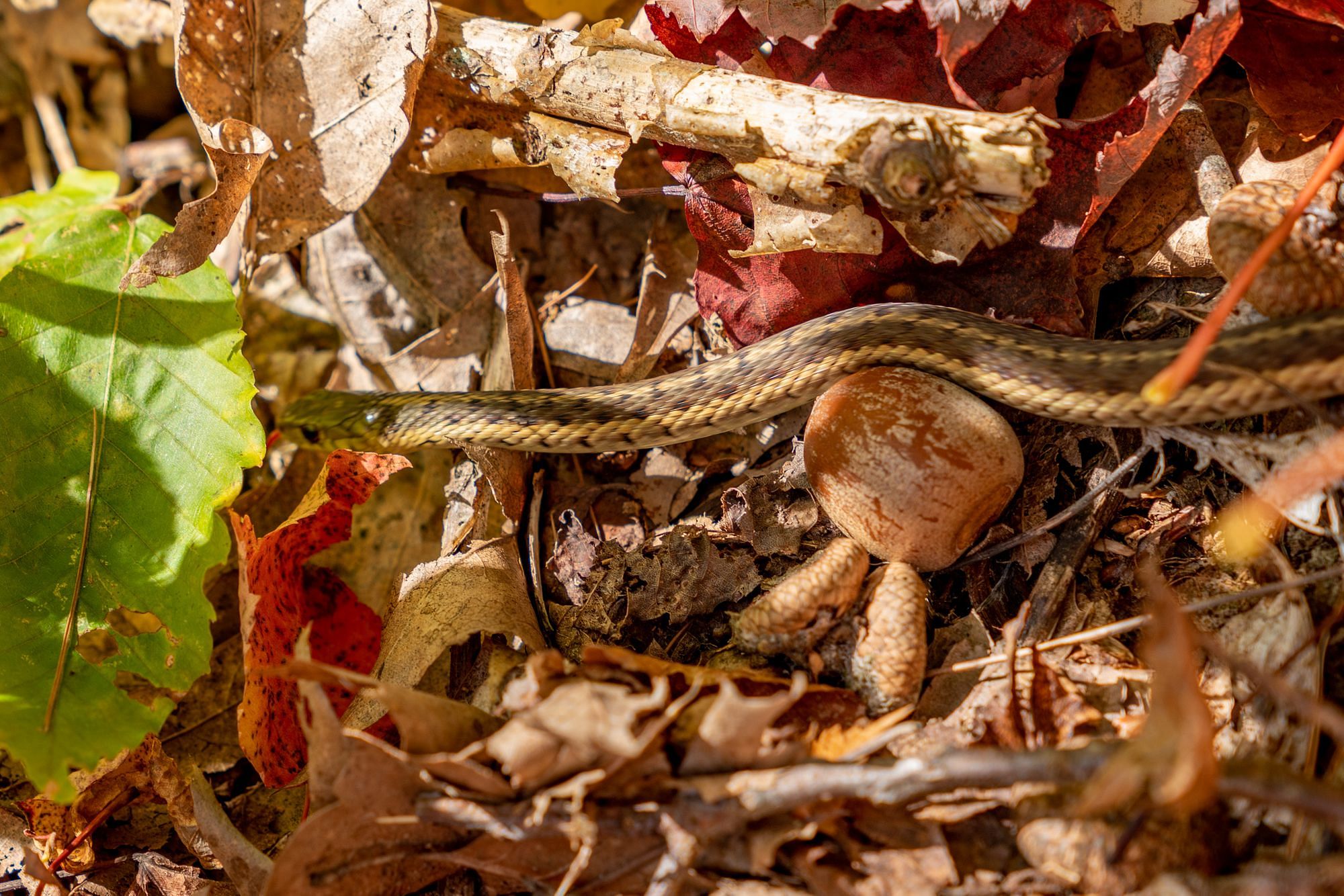 Powdermill Pond / Hancock Covered Bridge
Our final stop of the day was Powdermill Pond - just after Hancock Covered Bridge. With nobody else around we were able to park right down by the water. We realized that this would probably be the last we'd see of this year's fall colors.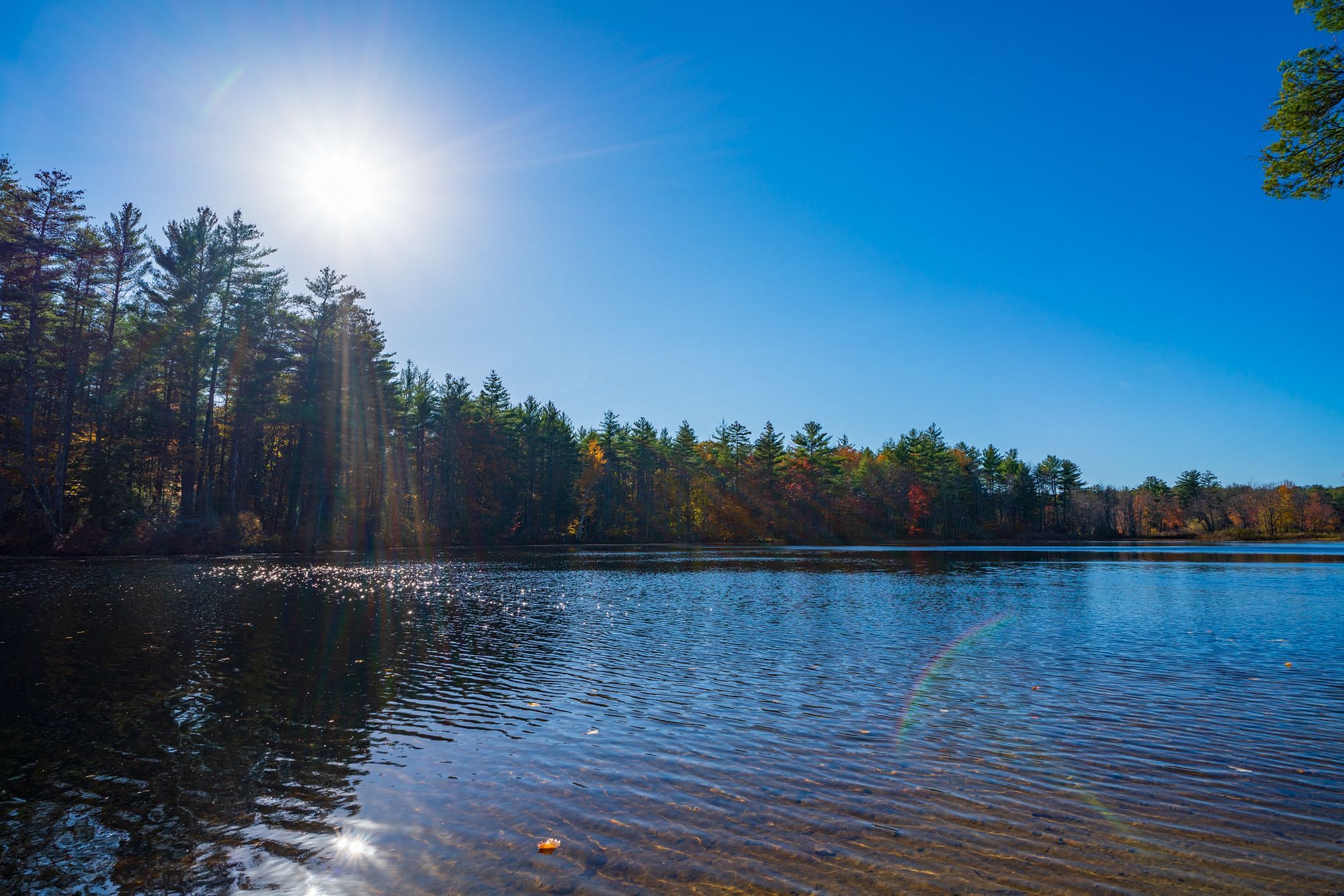 We had heard how beautiful the fall colors would be in New England, but they honestly blew us away - well worth the long drive from Washington to make it here in time!
Winter Preparation
The end of fall means one thing: winter is coming.
We're planning to spend this winter in northern Vermont - and it's going to be cold! Based on official historical data and the experience of locals, we're expecting prolonged periods (weeks, if not months) of below freezing temperatures, average lows down to 0°F and extreme lows down to -16°F. Oh, plus windchill. Yup, chilly!
Our preparations are well underway - we had some great advice and recommendations from owners forums for both our Outdoors RV and our Ford F-150. Mods, upgrades, accessories, maintenance and things to watch for.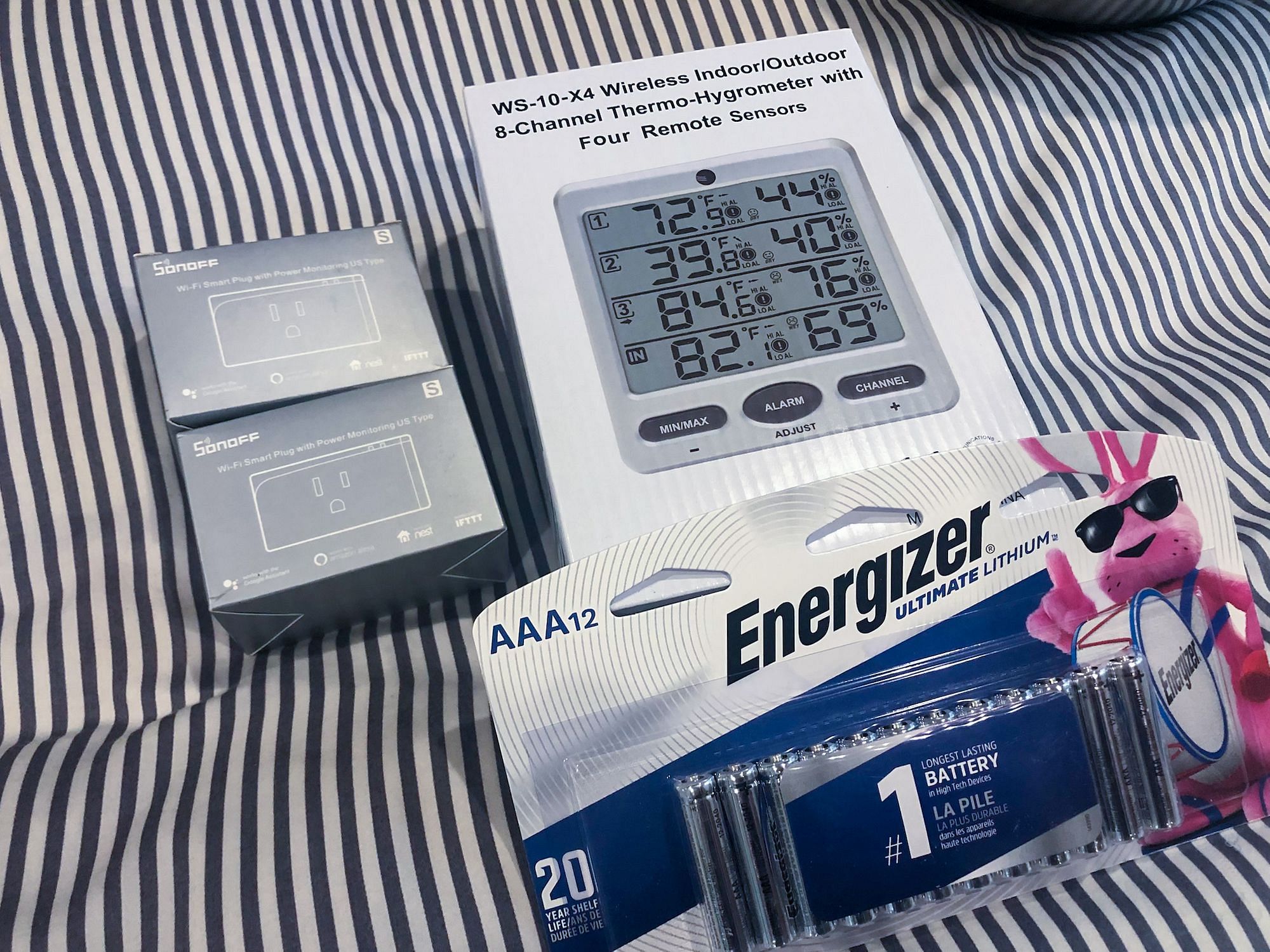 To help us identify any areas we should be worried about, we've added 8 more sensors (4 temperature & humidity sensors, and 4 temperature) to our home automation system and we'll probably add a few more before winter too.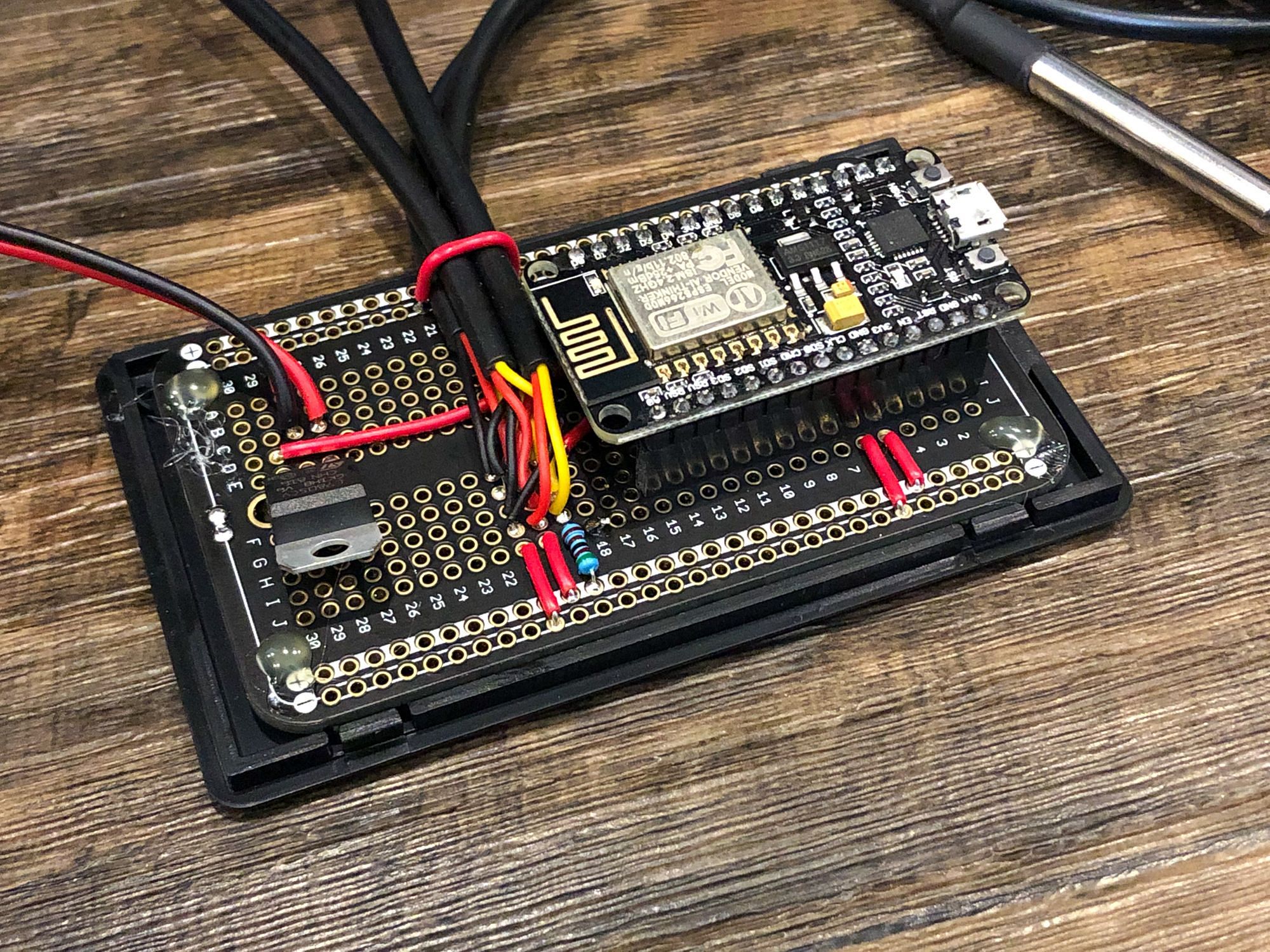 We picked up a 35-pint dehumidifier this week and linked that into our Smart RV home automation system using a Sonoff S31 smart plug. It's now programmed to automatically turn on when there's a risk of condensation forming on our windows - a calculation constantly updated based on the inside and outside temperatures. It's impressive how much water it's able to pull out of the air inside our RV - it took a little over a day to fill its 1-gallon bucket.
We've also ordered a heated water hose and sewer hose - not cheap, but they came at the recommendation of a friend and certainly seem like the best quality I could find during my research!
We'll be sharing more of what we're doing to prepare in upcoming blog posts, so stay tuned.
New WiFi Thermostat
You may remember a few weeks ago we reviewed the MicroAir EasyTouch RV thermostat and we were, well, underwhelmed with it - especially at the price point!
Well, an anonymous reader left a comment on another blog post about our DIY thermostat last week and asked why we didn't try the CT50. I had disregarded it at the time because the specs said it wouldn't work on 12V, but a recent comment on Amazon says they're using it in their RV. So we've bought one to test out, and we'll let you know how we get on.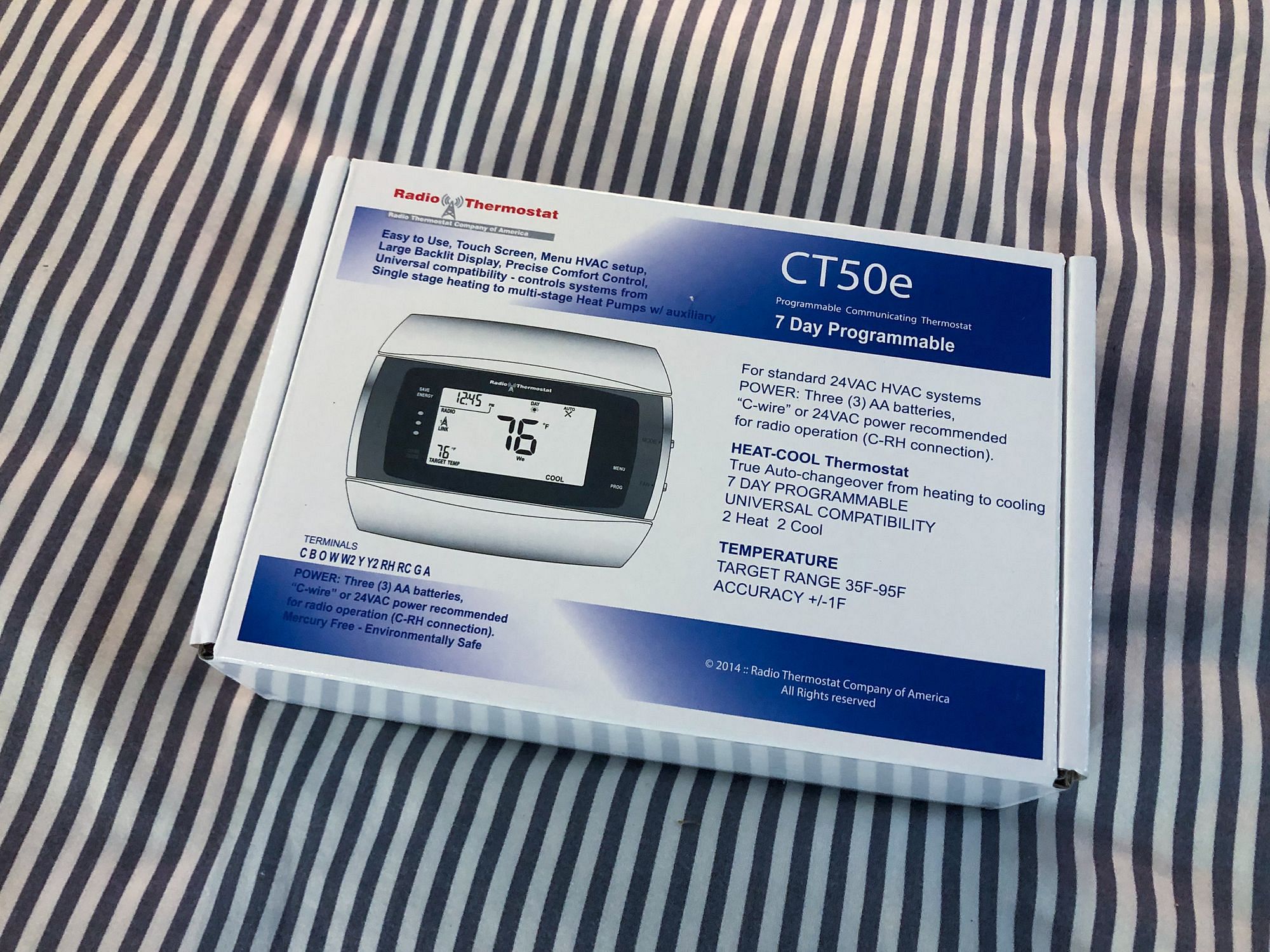 It's almost four times cheaper than the EasyTouch RV, so it could be a great option for RVers - if it works on 12V. We'll find out and let you know!