This is the first post in series of blog posts about a road trip we took around Arizona and New Mexico in February of 2017.
After driving from Phoenix and setting up our rented RV for the first time we had an afternoon to explore the Organ Pipe Cactus National Monument.
Location
This National Monument contains one of the most scenic drives - Ajo Mountain Drive, which is what we did. It is 21 miles long unpaved road. Before attempting the drive, check in at the Visitor Center for the current conditions. Also while there, grab Ajo Mountain Road Guidebook which provides more information about stops along the drive. RVs over 24 feet are prohibited to take this drive.
It was raining while we did the drive so we spent less time taking photos, but it was still worth it.
Even though this is a desert, it is a surprisingly green desert full with cacti. Here we saw three different cacti side by side: organ pipe cactus, saguaro cactus and teddy bear cholla cactus.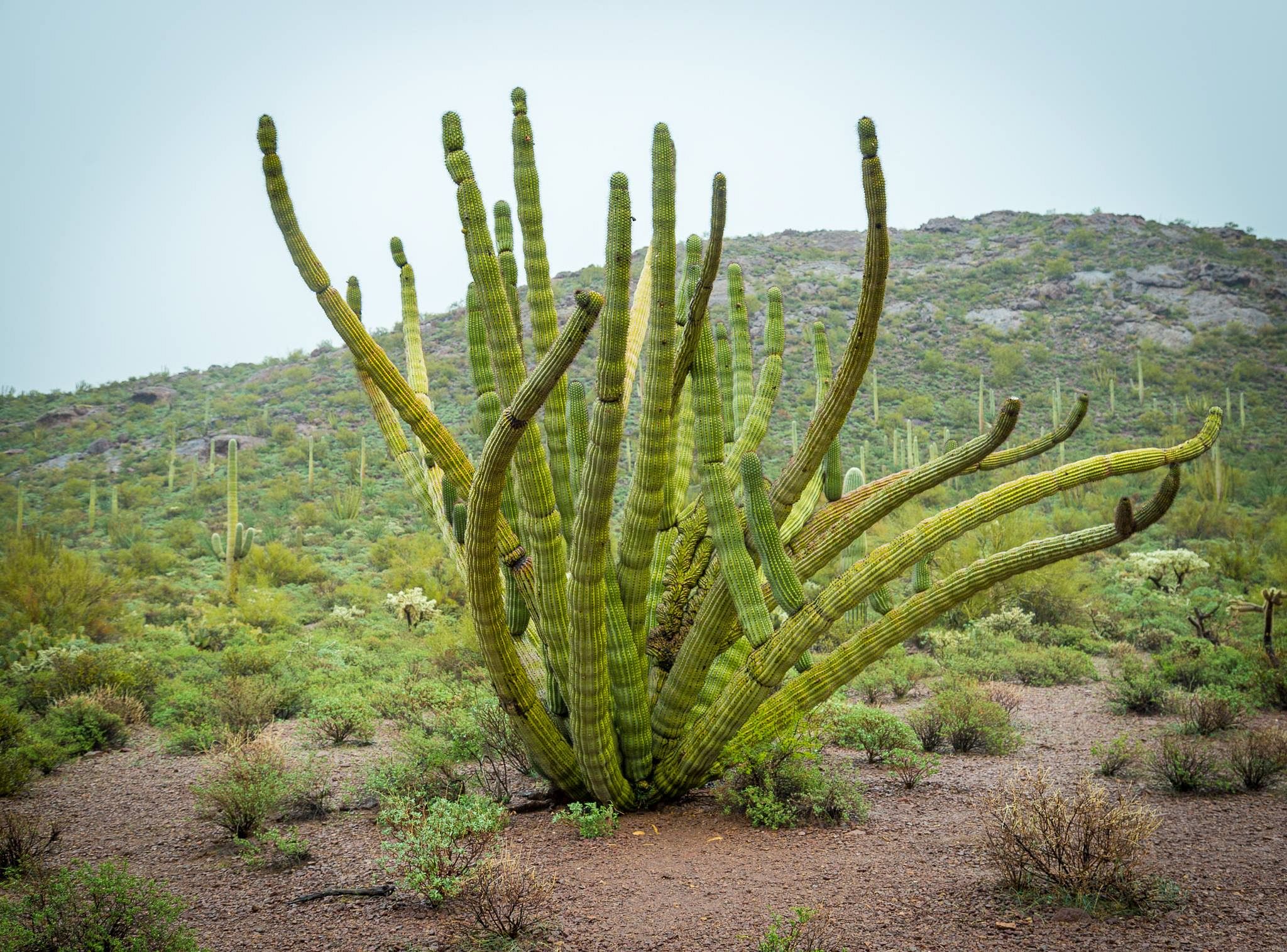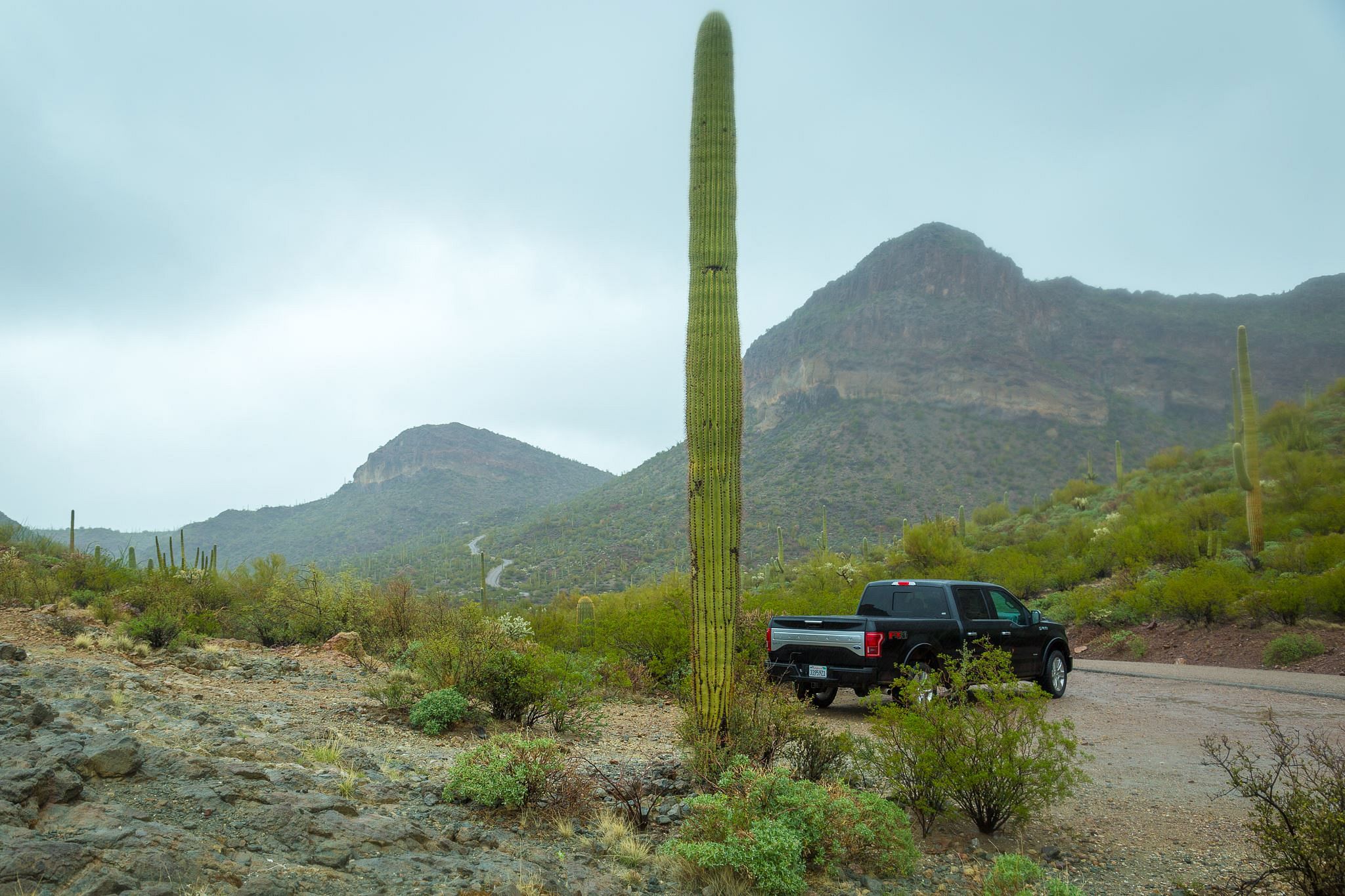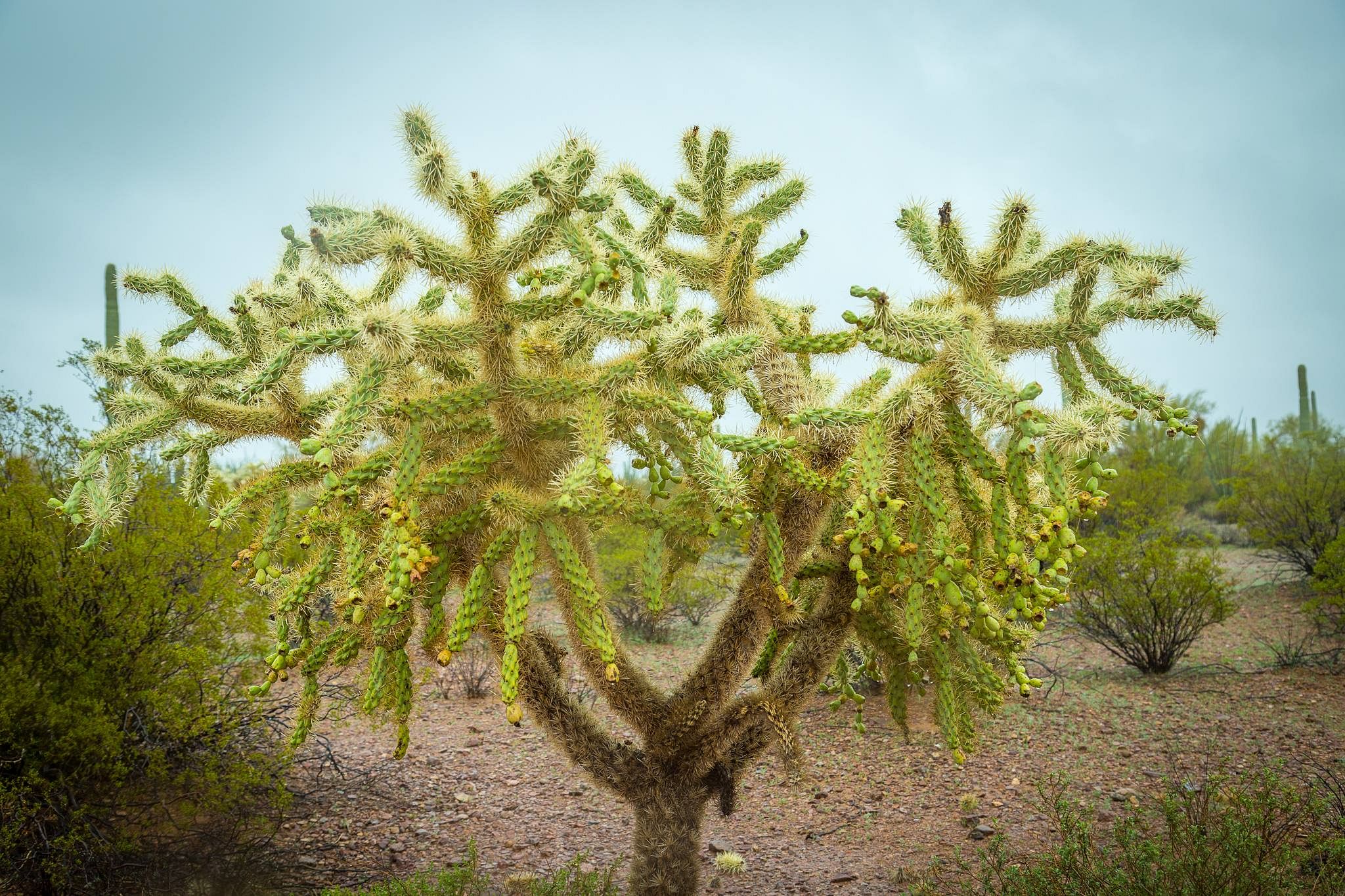 Here are rest of the pictures:
[gallery ids="151,148,145,146,149,147,150,143,144"]
Learn More
If you enjoyed this blog post and still want to learn more, visit our dedicated Organ Pipe Cactus National Monument page with a map and links to lots more useful resources!
Finally, make sure to check out these videos on YouTube, and don't forget to subscribe to our channel to be notified when we publish new videos!