As an Amazon Associate we earn from qualifying purchases.
Introduction
At the end of last week, we left Timberland Campground in Gorham, NH and headed south to our new spot, not too far from Manchester, NH.
This will be our home for the next month. That's officially the longest we've ever stayed in one RV park - we've never paid for a monthly rate before!
Changing Sites
In the New England area, most campgrounds and RV parks close for the winter season, and for many, that means closing right around Columbus Day - that was Monday this week. As a result, there aren't all that many campgrounds for us to choose from right now, but the one we're at stays open all winter.
We stopped in here for a night a few weeks ago to check it out. The campground is deceptively large - the sites are amongst the trees, so it doesn't feel that big.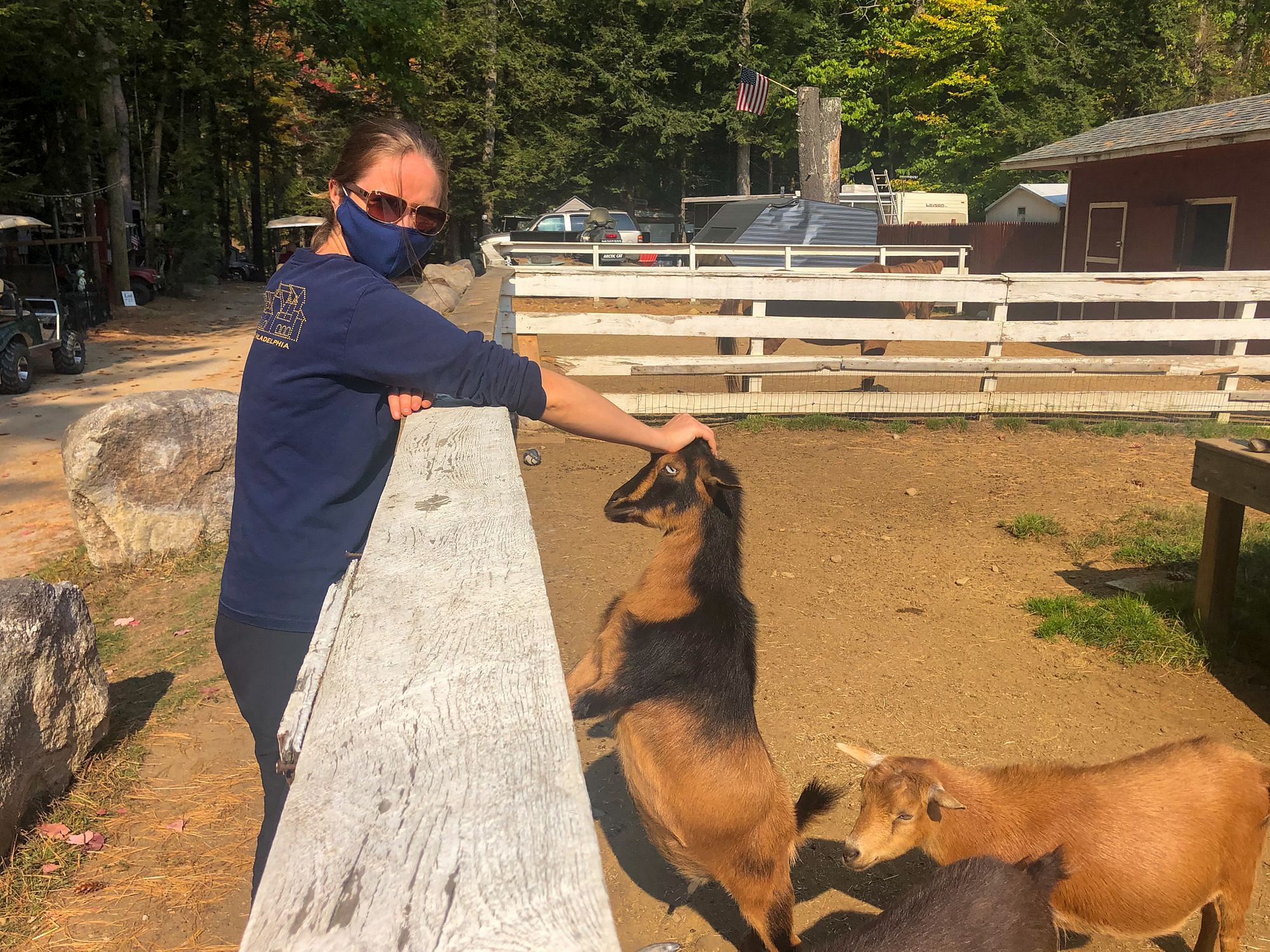 Although we're staying here for a month, we actually have to change sites a couple of times. We had a water & electric site over Columbus Day weekend, since they had nothing else available (yes, we were a little last minute with our booking).
On Monday we moved to a full-hookups site, and we'll be here until the end of the month. Then, someone else already had this site booked from November 1st so the plan at the moment is to move back to a water & electric site for our final week - but if a full-hookup site comes up then we'll move there instead.
As our plans stand at the moment, we have about a week between leaving here and getting to our winter camping spot. Not sure what we'll do that week - we're keeping it open for now!
Changing Weather
Something else is changing to - the weather! It's been all over the place during the last week. We've had lows down to almost freezing, highs in the mid-70°s, clear blue skies and then on Tuesday it rained non-stop all day long.
It's kind of exciting to be honest! I'm sure the novelty will wear off, but having become accustomed to the remarkably consistent weather patterns out west, the variation is a pleasant change.
In general though, it's definitely getting colder. We're starting to begin our winter preparations - considerations like RV skirting and heated hoses. We're also trying to heat the RV as much as possible using our portable electric space heater - in fact, we haven't used the furnace at all in the last few weeks.
The electric space heater is hooked into our home automation system, so it uses the temperature as reported by the main thermostat - but we can set the target temperature separately. For now, while there's no chance of our tanks freezing, this is working out really well - but we have some more advanced plans for as the weather dips below freezing.
One of the differences with a monthly rate in an RV park is that electricity is not included in the price - we pay that separately depending on how much we use. Obviously our 1,500W electric heater is a big consumer, but we think it works out cheaper than relying on our propane furnace.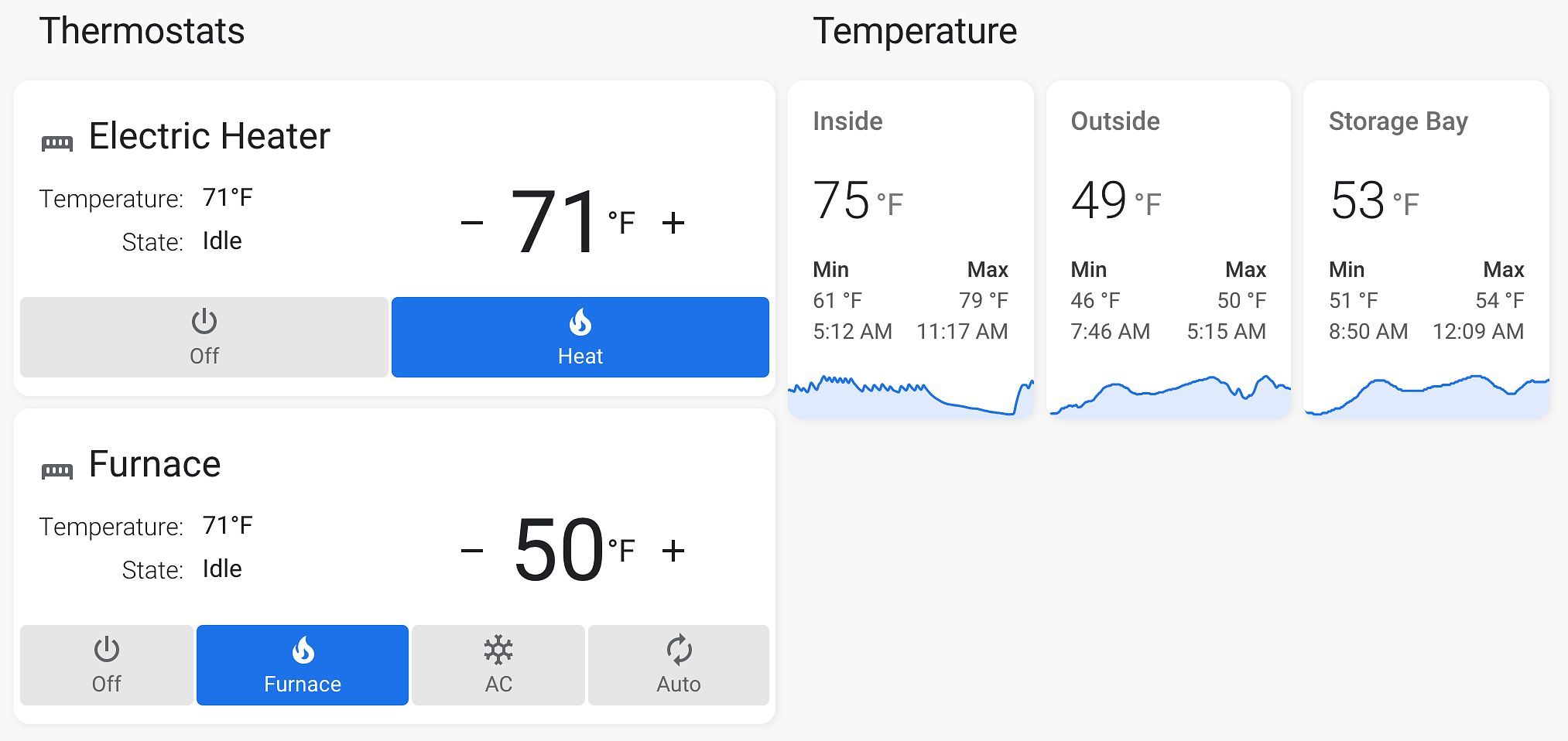 Fortunately, we can easily track our electricity usage through our home automation system. This is just a simple meter I've set up to add up our usage on a daily, weekly and monthly basis. It'll be interesting to see how this varies over time!

Amazon Store
To coincide with Amazon Prime Day this week, we launched our brand new Amazon Store!
While our blog contains reviews and mods, we've never really had a single central place where we could share all the products we use and recommend. We've had lots of emails and comments asking us about things people have seen in our videos or I've mentioned in passing in a blog post.
Our goal is to include all of these things in our new Amazon Store.
To make it easier to navigate, we've broken the store down into several categories - ranging from RV Extras and RV Kitchen to Working Remotely and Smart RV.
Jump straight in and take a look at our Amazon Store, or to learn more about what's in each category, check out Our Gear (also available under About in our main site menu).
Battle Born Cold Weather Study: Analysis
Last but not least, yesterday Battle Born Batteries published their Cold Weather Study - a detailed look at the effects of cold temperatures on lithium vs AGM batteries.
I took it upon myself to share my thoughts about the study - adding my own insights based upon our experience since we installed three Battle Born lithium batteries in our RV over two years ago.
It's a long read, but if you want the facts on how lithium batteries cope with cold weather then check out the analysis!