Over the last few months, we have been very busy! We downsized from our apartment, moved into our RV and drove down to Texas, became Texas residents, spent nearly 6 weeks in Europe (road tripping around Scotland then visiting friends and family), returned to the US for the Albuquerque International Balloon Fiesta and then, lastly, spent the weekend at NomadFEST 2018. Phew!
But now we're ready to hit up some National Park Units! So where will we begin? Well sit back and let me walk you through our plan.
Why are we doing this?
Let's start by remembering why we're doing this in the first place. Yes, Diana is slightly obsessed with checklists so there was a certain inevitability in us doing this, but that's not the real reason.
From when Diana and I first met, less than 2 weeks after I moved to San Francisco, CA in 2014, we've shared a love of the outdoors. In fact, one of our first trips together was back-country camping on a 3-day hike through Yosemite National Park. Since then, we've visited dozens more National Parks and we've loved every single one. We both believe that America's National Parks are amazing places, and we enjoy the opportunities they present to teach us, to let us explore, and to relax in the outdoors.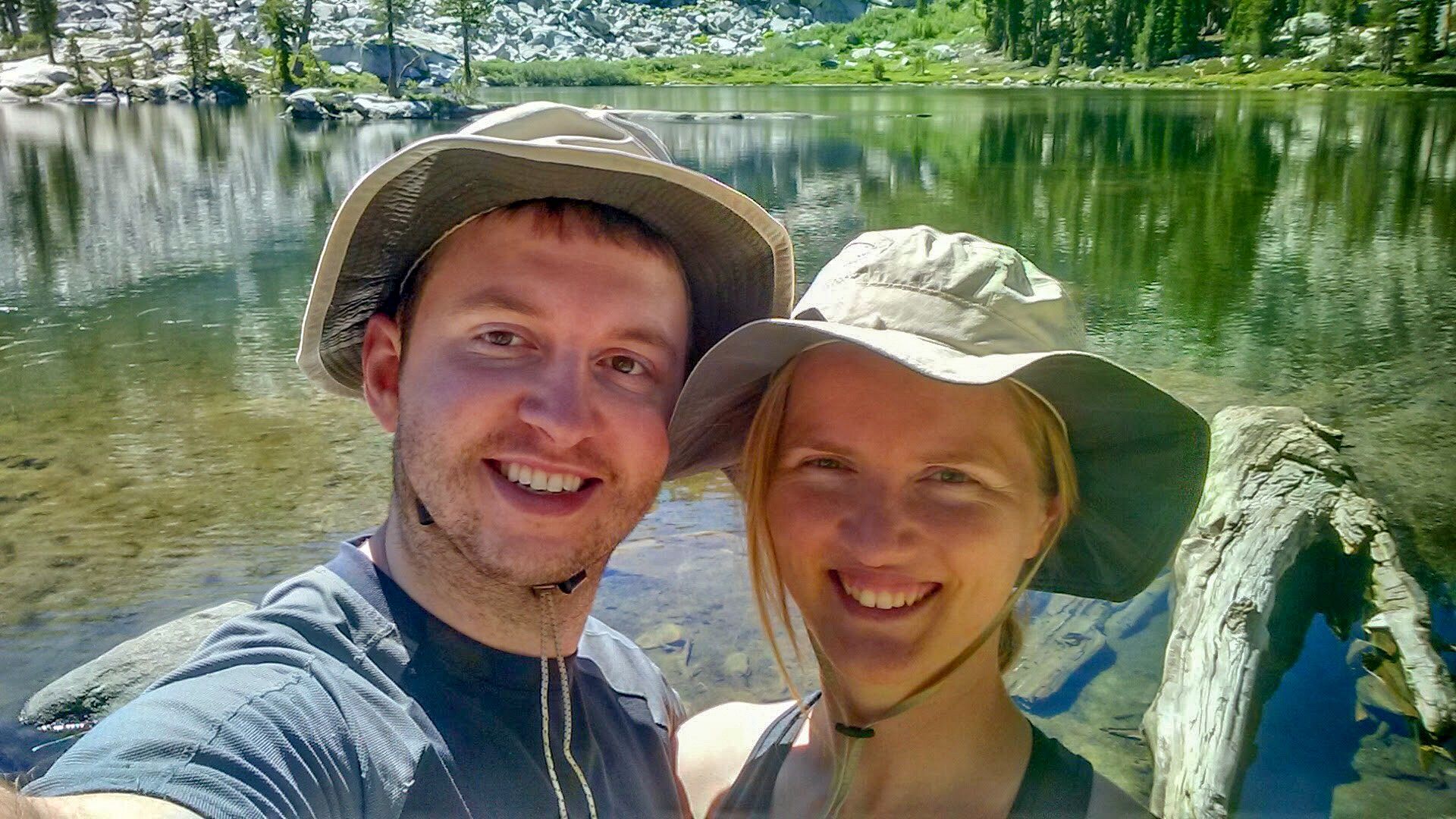 Our goals are to:
Spend quality time with each other, doing what we enjoy most - travel and adventure;
Encourage other people to visit the National Parks and hopefully find as much pleasure in them as we do;
Learn about America's history, geography and culture through the National Parks
What exactly are we doing?
Ultimately, our objectives for this journey are very simple:
Visit and explore every single one of the National Park Units in the US
Document each one so that more people are inspired to visit them
We should start by defining National Park Unit. There is a lengthy description and List of the United States National Park System official units on Wikipedia, but let me simplify it. Essentially, these are all the properties owned or administered by the National Park Service. Due to quirks in the counting system, it's a little confusing, but as of today there are 418 of these in the US.
Critically, they include not just the 60 National Parks, but also 88 National Monuments, 77 National Historic Sites, 19 National Preserves and many other types too. There are National Park Units in every state, as well as the District of Columbia, Guam, American Samoa, the US Virgin Islands and Puerto Rico. We're going to explore every single one. If more are created (and we hope they will), then we'll explore those too.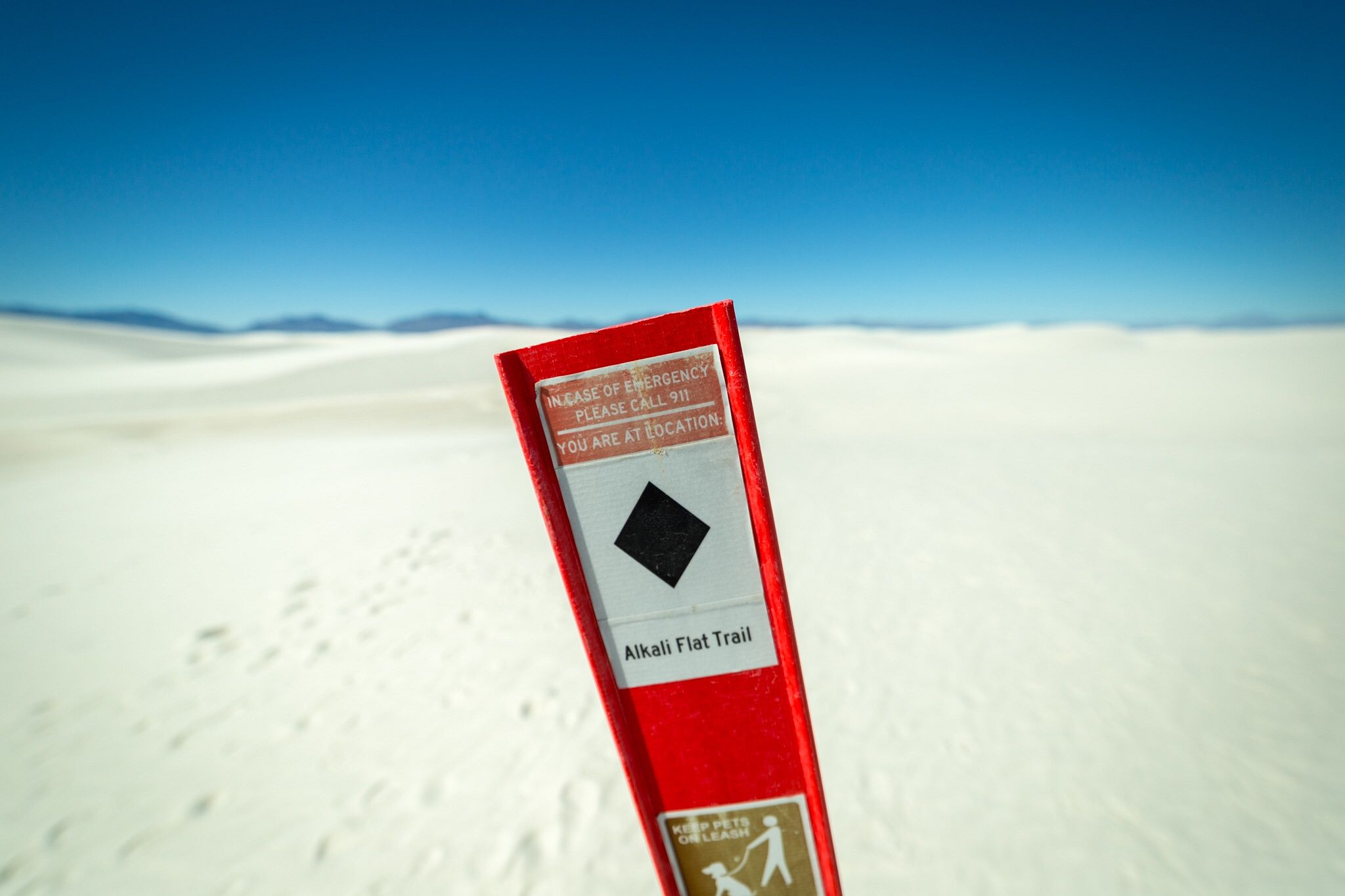 Although we're not trying to visit all the State Parks (there are over 10,000 of these across the US) and other similar places, we're not going to go out of our way to avoid them so we'll happily share our experiences there too. And lastly, we're also maintaining a list we're calling our "Distractions". These are places and events that are so iconic that we want to make a special effort to visit them - for example Mardi Gras in New Orleans, LA or the Albuquerque International Balloon Fiesta in Albuquerque, NM.
What will we do at each place?
Our plan is certainly not to rush round and check them all off as fast as we can. We're not trying to tag the visitor centers as quickly as possible.
No, we really mean it when we say we want to explore each one. Some of the big parks are so expansive you could spend months if not years exploring - we'll not stay there that long! We want to strike a balance - spend enough time in each place to get a real sense for what makes it special - why it was designated as a National Park Unit.
The breadth of places is huge, but we're prepared to do what it takes to immerse ourselves in each park, whether that's visiting a museum, hiking, cycling, kayaking, off-roading, camping, or more. We want to experience the best each place has to offer.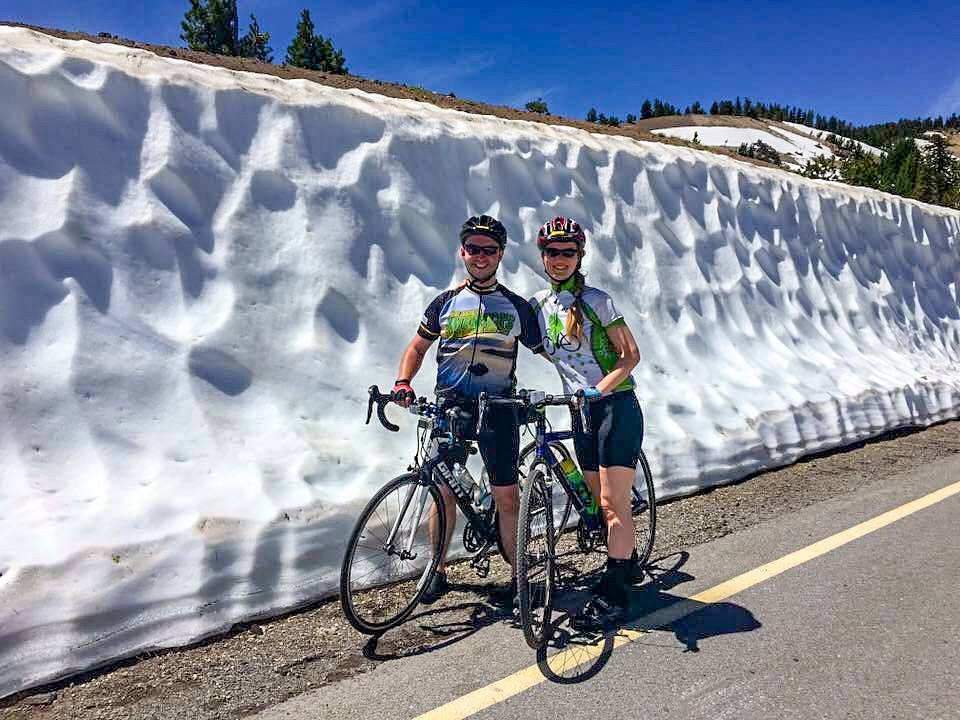 We hope to build up a catalog of inspirational blog posts, videos and photos to share our journey and help more people get outdoors and experience the parks for themselves. From our first-hand experience, we want to be able to recommend when to go, what to do and how to make the most of your trip.
How will we travel between all these places?
OK, now we're getting to the meat of the plan.
Over the past few months we have been preparing ourselves for a lot of traveling! We have done lots of upgrades on our truck and RV (look out for blog posts on these!) to enable us to travel quickly, safely and efficiently between remote places. We have installed lots of upgrades to support us "off-grid" (that is, camped in the middle of nowhere with no connections for electricity, water or sewer) for up to 2 weeks at a time, and it now has everything we need to live and work remotely.
Our biggest consideration is weather. Not only do we want to try and stick to more temperature conditions where possible, but oftentimes, the National Parks have seasons where they're best enjoyed. Therefore, our plan is largely to be in the Southern states during the winter, and the Northern states during the summer. We're also a lot more familiar with the Western states of the US, so our plan is to zig-zag up and down the US, starting on the West and moving East.
There will, of course, be times when we need to break away from that plan - Alaska, for example, will likely take up an entire summer once you consider the time to drive there and explore the National Parks separated by vast distances. And, obviously, we won't be taking our RV to some of the more remote locations (think Hawaii, or Guam) - we'll fit in flights to those places around our general plan.
Will we make it?
Traveling around the country in our RV full-time does not come without its challenges however.
Even if everything goes to plan, we expect this journey to take us 3-5 years to complete. To arrive at that number, we've assumed roughly 1-2 weeks per National Park, and 1-2 days for each other National Park Unit. Although some places we may stay longer, others are much smaller and can easily be done in half a day.
It's worth remembering that before we moved into our 25ft long box on wheels, Diana and I were living together in a 4 bedroom house - we had lots of space to ourselves. We've heard from a lot of full-time RVers that when you live together in an RV, you don't just have to love each other but really like each other! Needless to say, this will be a good test of the strength of our relationship.
There's also the matter of the vehicles themselves. Although both are fairly new (the truck is a 2016 and the trailer is a 2018), this will put a lot of tough miles on both of them. RVers are very rarely designed for long term living (who knows, maybe that will start to change) and ours is no exception - we are anticipating various things will break and will need repairing. We have good extended warranties and breakdown cover, and carry a comprehensive set of tools with us - we feel we're as prepared as we can be for this one.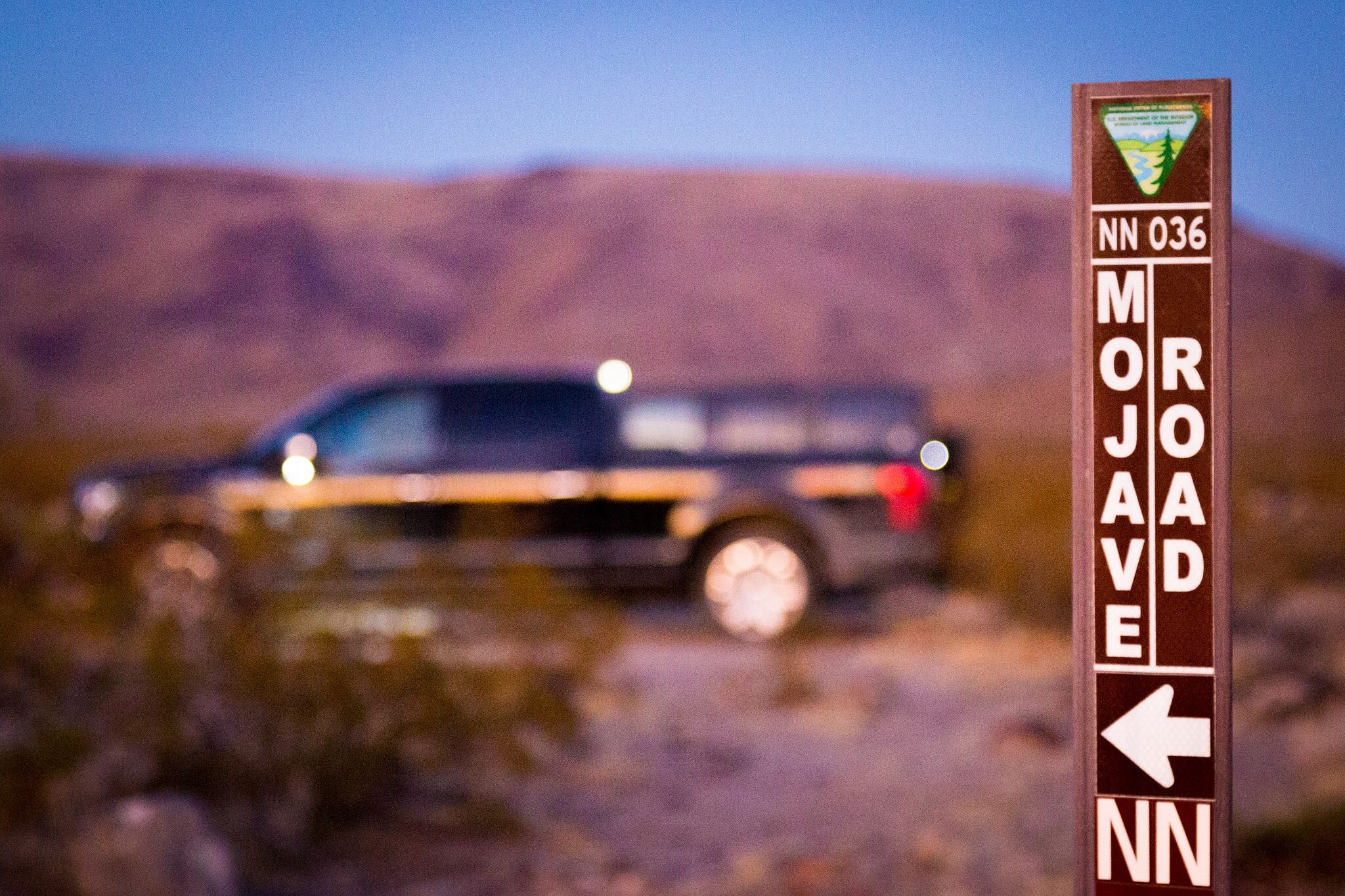 And lastly, is the parks themselves. Some parks, especially those in Alaska, are notoriously hard to visit - the window for weather when you can go there is incredibly narrow, and trying to visit them on a schedule is going to be tough. There's also a question of legal accessibility - for example, Port Chicago Naval Magazine National Memorial is on an active military base, and access is tightly controlled.
Whatever happens, this is definitely going to be a journey - there will be highs and lows, but we hope we can make it with a story to tell.
Where are we going first?
As we look to start our trip, it's currently late October and we're down in southern Texas. Our plan is to head West from here, staying as far South as we can to find warmer temperatures, visiting National Park Units as we pass through New Mexico and Arizona.
Our first milestone is to reach the Arizona-California border by New Year's Eve - there is a big RVers party for NYE in Quartzsite, AZ (less than 20 miles from California) that we're planning on attending!
That means the route we've planned out will take us to 14 National Park Units in the next 2 months! That's not a lot of time, but we think we can do it!
We'll then be spending the first couple months of 2019 exploring the National Park Units of Southern California - and there are some huge parks, like Joshua Tree NP and Death Valley NP! From there we'll start making our way North, aiming to reach Oregon by around May or June. That should give us time to explore Washington and Idaho in the summer months, heading back South as fall arrives. It sounds crazy to talk about a full 12 months that briefly, but there you go - that's pretty much the plan!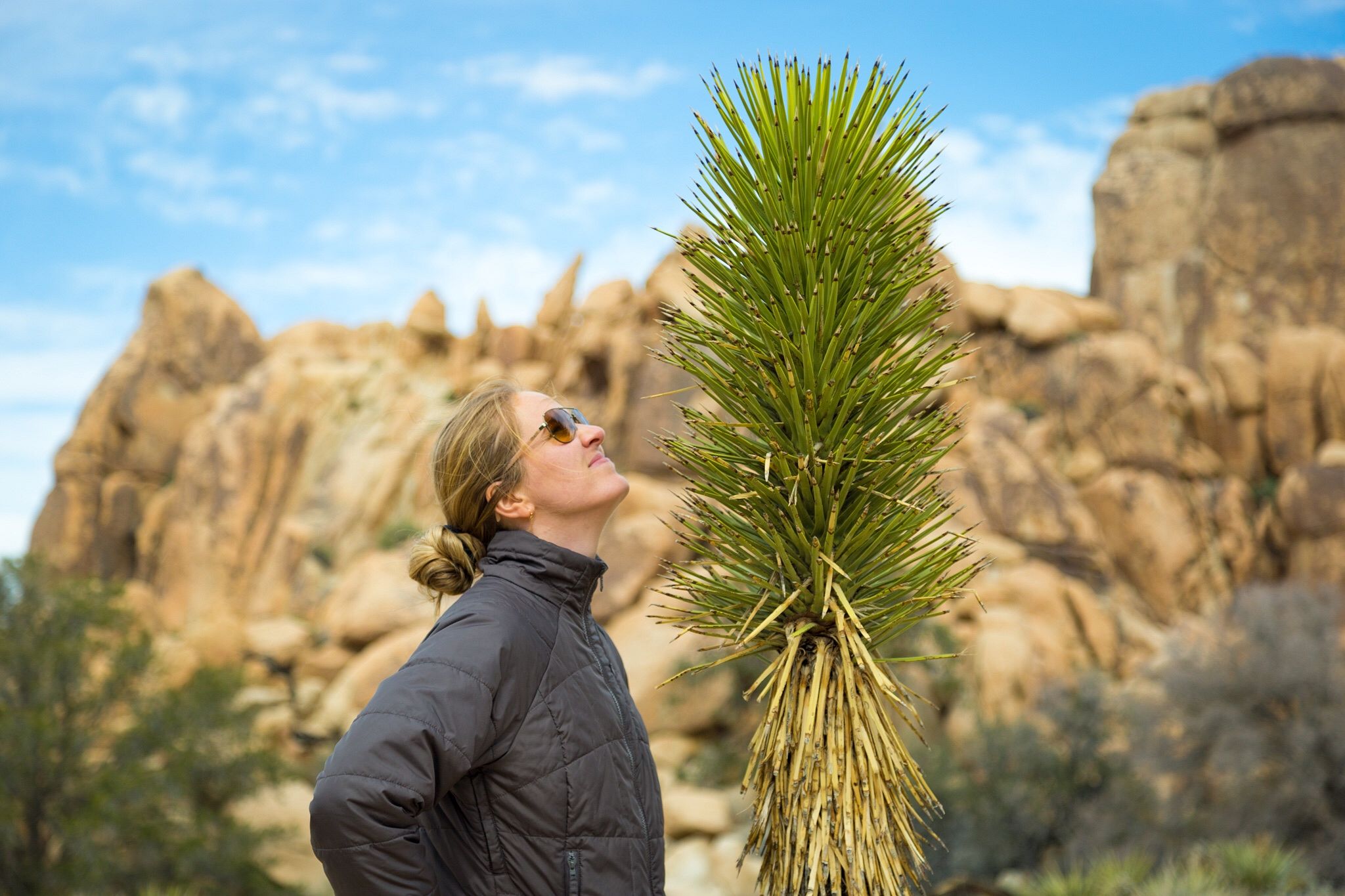 As for our very first National Park Unit? Well, I'm super excited to share that our very first park will be Carlsbad Caverns National Park. All being well, we'll be there next week!
So, if you haven't already done so, make sure you're following us! We send out a weekly email newsletter, so subscribe for that in the sidebar. We'll be putting lots of cool photos on our Instagram feed (@adventurousway), and we post to our Facebook Page (Adventurous Way) every time a new blog post goes live. And last, but definitely not least, we have just launched our brand new YouTube channel (Adventurous Way), so make sure you're subscribed there!
Stay tuned - things are about to get real!