We're big fans of Fate Unbound, and Jenni had done a great write-up of some BLM land they had boondocked on not too far away. Unfortunately, when we arrived in October 2018, all the camping spots had been explicitly posted with "No Camping" signs, and some sites had been blocked with large rocks. Hmph!
But all was not lost, for there was a dirt road leading further into the BLM land, and you know we can't resist a trail!
Location & Getting There
Latitude / longitude: 32.109781, -104.407049
Parks Ranch Campground is located on land owned by the BLM, about 20 miles southwest of Carlsbad, NM. The entrance is immediately after mile marker 10 on US-62 heading eastbound. If you're heading westbound then you can cross the median but it's pretty deep and rough so it's much easier to travel 1 mile further west, then turn around and come back. We tended to cross the median with the truck, but go to the turn-around if we had the trailer in tow.
When you pass through the gate, there are a number of areas that look like camping spots, and they used to be - but now they're all posted. But there's a dirt road to the north, running parallel with the main road.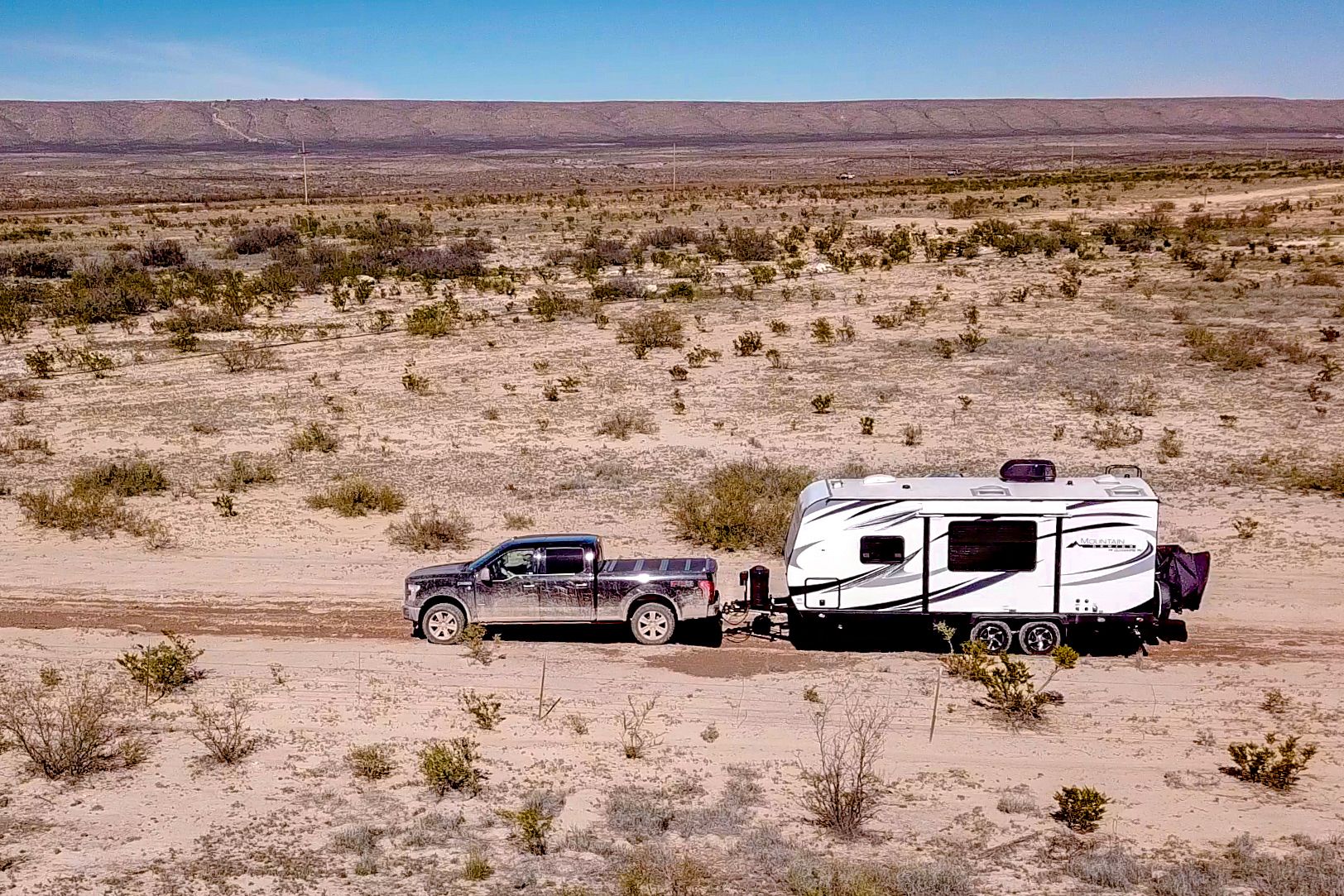 Before we go any further (literally!), let's talk about that dirt road. The road is really rough. In dry conditions it's deeply rutted, and whilst we were there it rained hard - sections of the road turned into a muddy pool of standing water about 6" deep. We made it through and back several times, but we needed our 4WD and even with off-road tires it was more than a little slippery.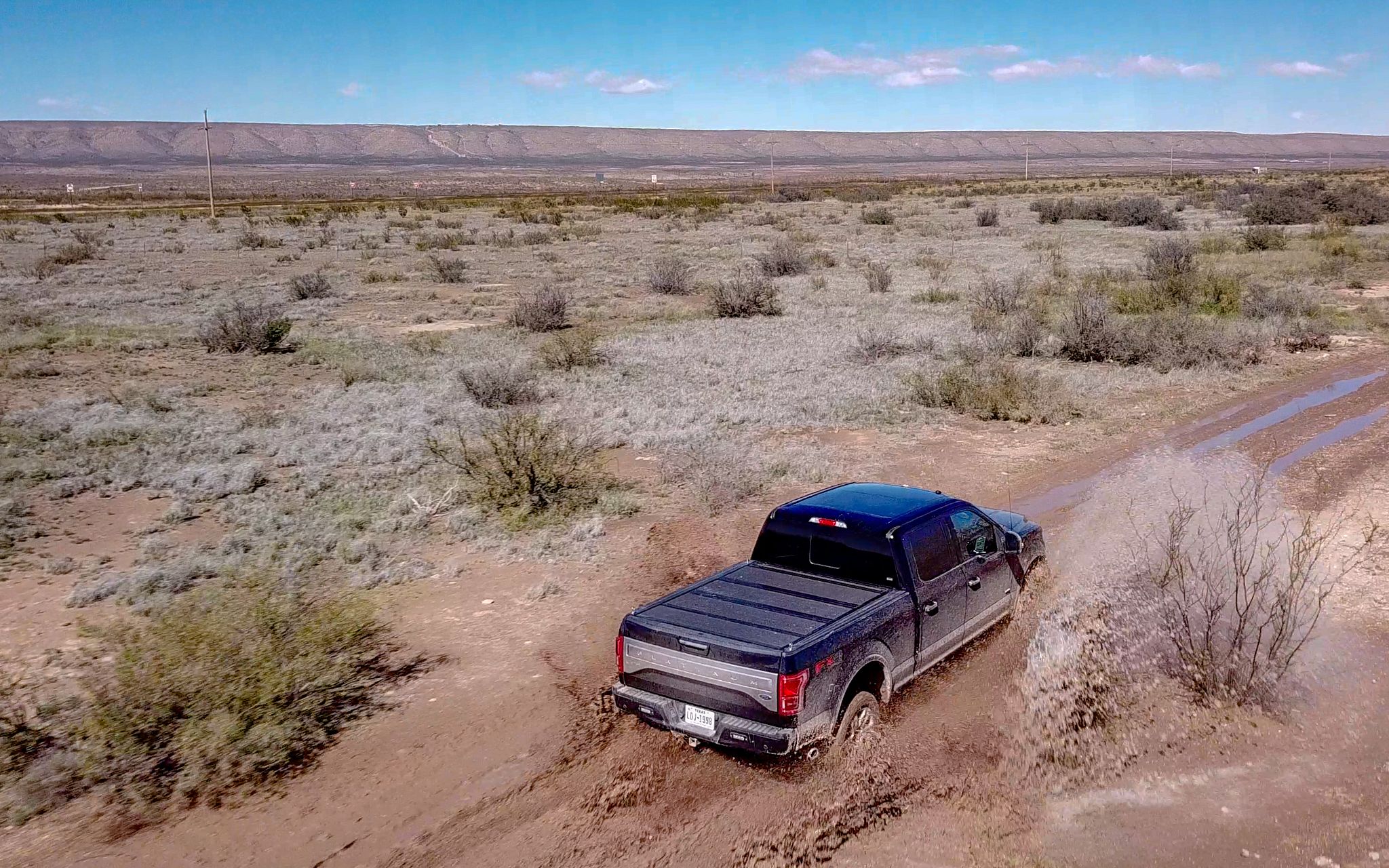 But, if you're brave (or foolish) enough to give it a go, the road continues for about 1.4 miles to the Parks Ranch Campground. There are several thorny bushes pretty close to the road, so expect some pin-striping (aka scratches) on your vehicle - especially if you're towing a trailer like we were!
Amenities
At the end of the trail you'll find an area hemmed in by some metal fence posts and cable. Beyond the fence is some space that would be perfect for tent camping, but we found a nice area where we could park our trailer. Our trailer is only 25ft from hitch to bumper and it was still a tight fit - so if you've got something bigger then definitely think twice before you bring it down here!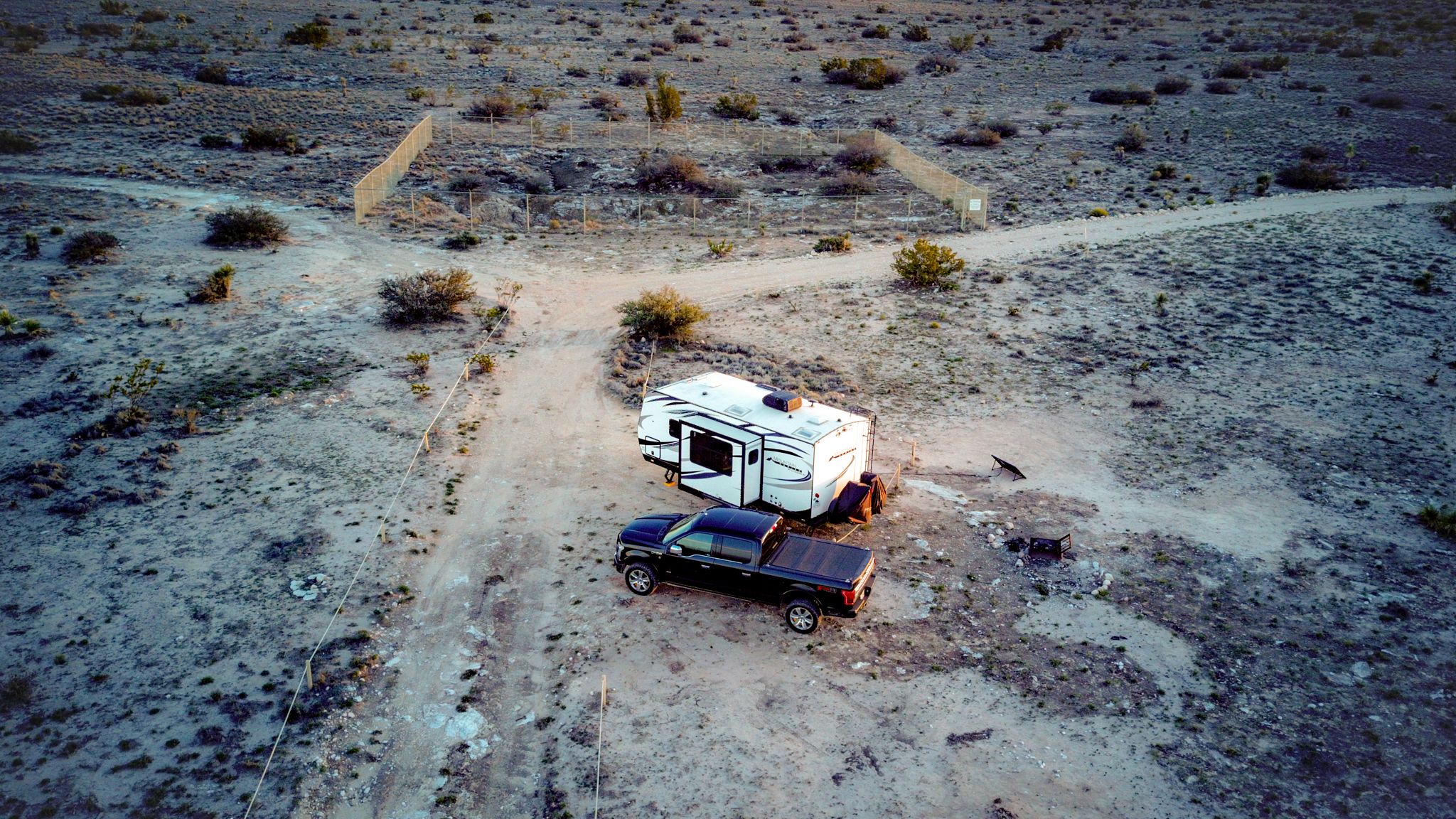 This is boondocking at its best - tranquil, peaceful (except for some birds and coyotes) and isolated. Also, no hookups or amenities at all - except for open skies for your solar panels! However, we had excellent cell signal - download speeds of 58Mbps on AT&T, 54Mbps on Verizon and 17Mbps on T-Mobile.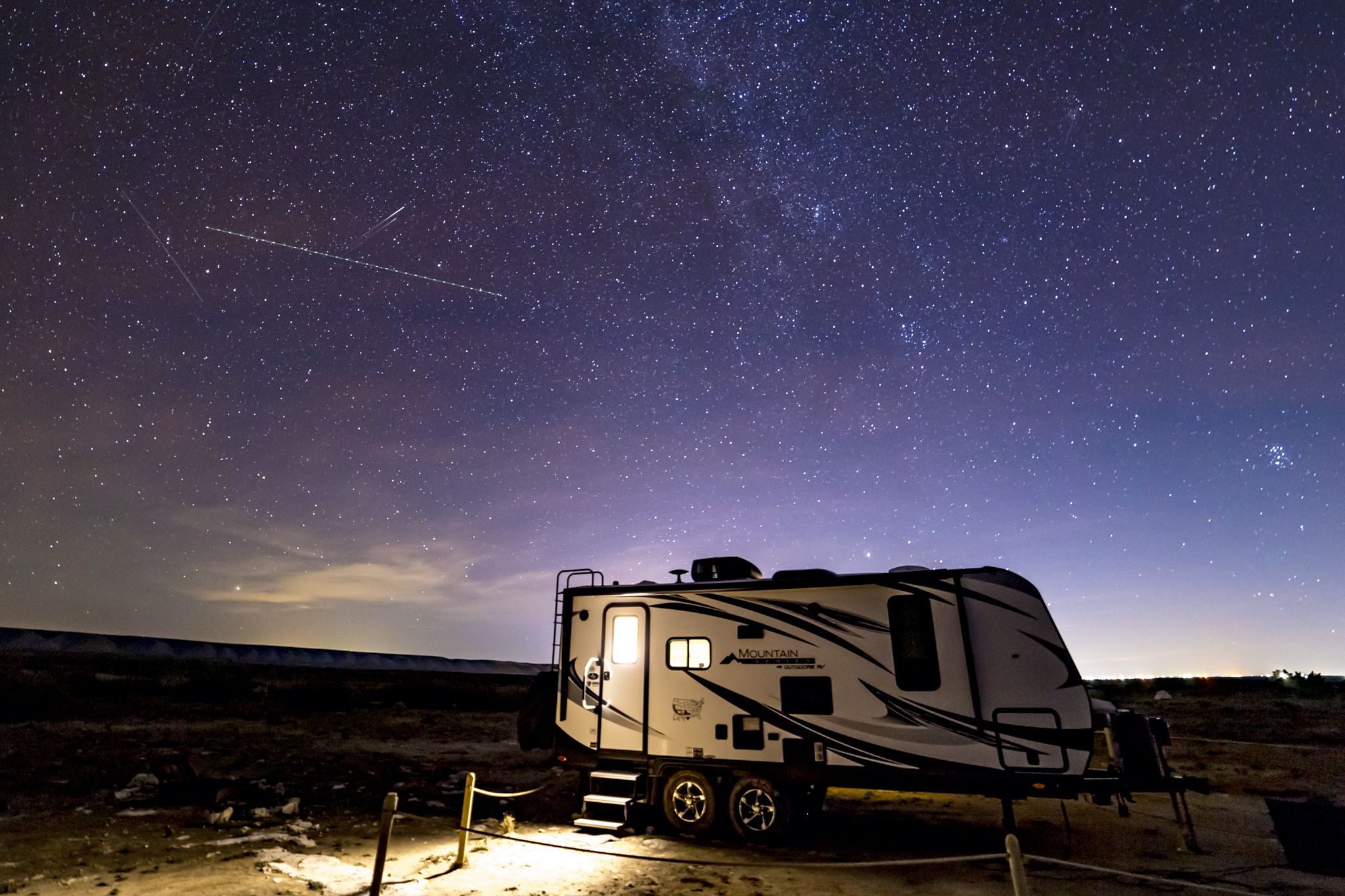 We camped here for 6 nights, and during that time we had several sets of neighbors come and go - most were in tents but one group had a toy hauler.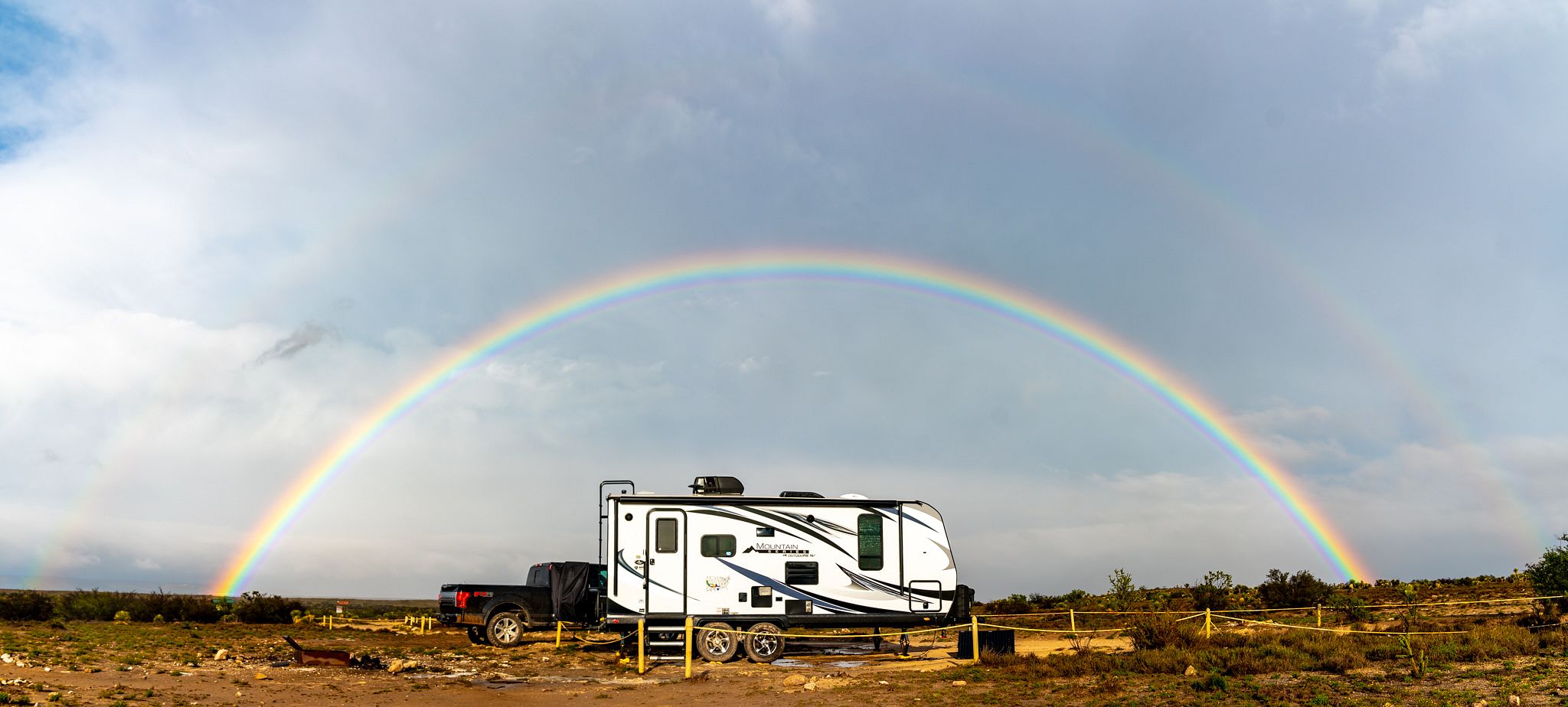 There are several gypsum caves in the area - the signs say they're open to explore but that you do so at your own risk. We met a family camping there who had toured the caves before and they invited us to join them - so we did! Great fun, but I'm glad we weren't on our own!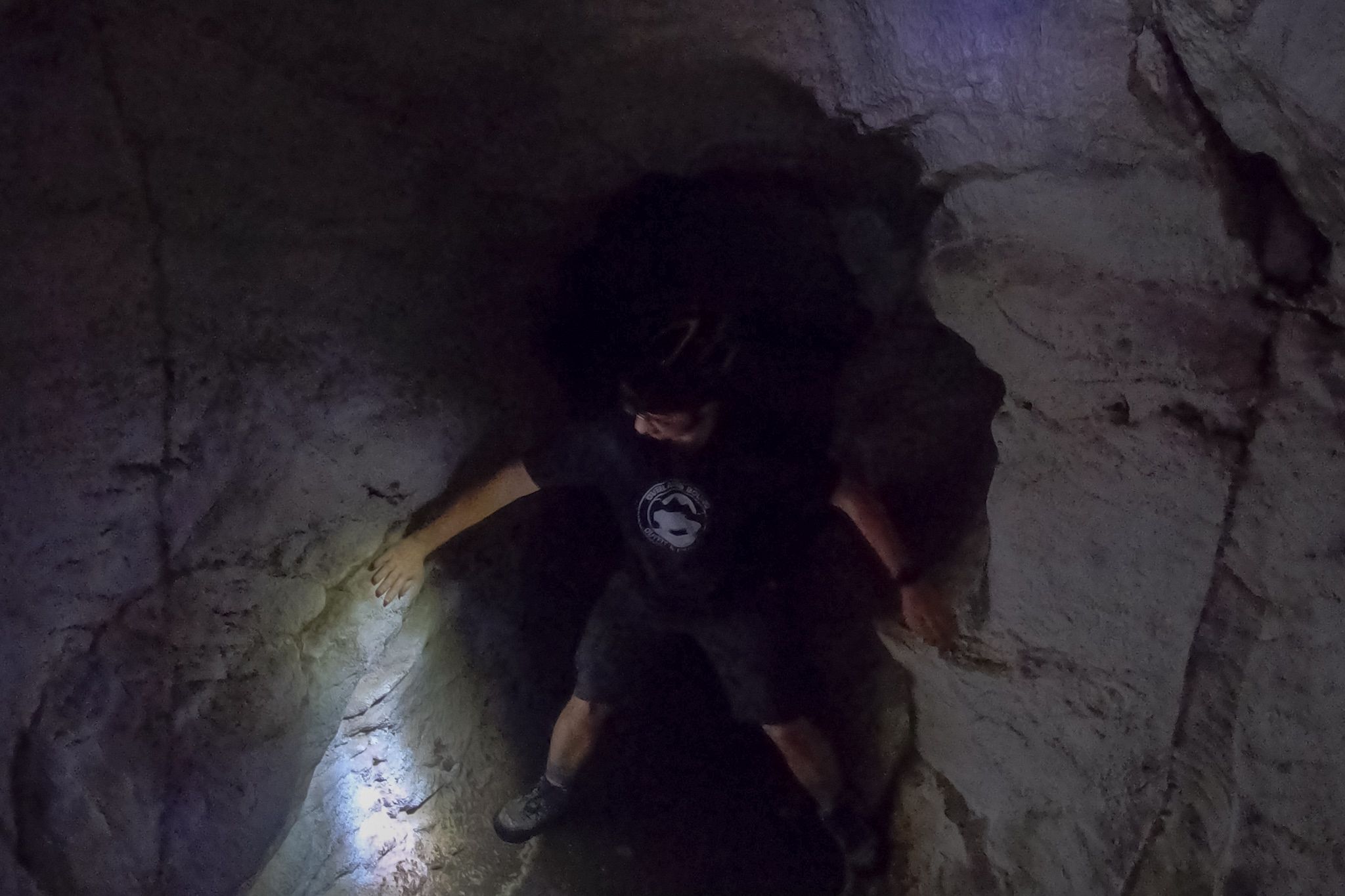 Conclusion
If and when we visit Carlsbad again, we'll be sure to stay at Parks Ranch Primitive Campground. With spectacular views, easy access to Carlsbad Caverns, and great cell signal, it's a perfect spot for us. If you have an off-road capable vehicle, and don't mind getting a bit muddy, then I'd recommend it, but if you only have 2WD or you're towing a larger trailer, then this might not be the right spot for you.