Full Disclosure: We are not affiliated in any way with any gym chain, nor probably should we be. All opinions here are our own. You've been warned!
Introduction
I should start with a confession - I'm not exactly a "gym" kind of person. I know, I know, you see my lean, muscular physique and wonder what intensive exercise regime I must be on. But I must be honest with you - I hate gyms.
Don't get me wrong, I enjoy active pursuits. In my younger years I was a very active racket-sports player, but between a severe ankle injury and moving into a more corporate job, my fitness declined. Now, on the road and out enjoying the great outdoors, I'm pleased to say my fitness is fast returning.
But not because I'm a regular gym rat. Oh no. I've never liked gyms, despite feeling that I should enjoy them.
I remember a particularly comical / depressing conversation at the Virgin Active Gym in London, near where I used to live and work. It was February, and I was soon to be moving to the US. I went into the gym to cancel my membership - I hadn't used it much anyway. The polite lady behind the desk said: "Are you sure you want to cancel? I see here you've not been in since January, but that's common with New Years' Resolutions". Humiliated, I pointed out the date of my last visit she was looking at was indeed January...the year before. Oops!
Embarrassingly, that's not the only gym membership that has been canceled in similar circumstances.
Despite this, Diana and I agreed (OK, Diana decided and my choice was made for me) that we would join a gym once we hit the road.
Considerations
Since we'd be traveling around the country full-time in our RV, it was a given that we would have to find a chain with gyms around the country. And in particular, around the locations we would be traveling.
There were 3 gym chains we looked at: Anytime Fitness, 24 Hour Fitness, and Planet Fitness.
To choose which one would be best for us, we were interested in:
how many locations they have
where those locations are
how much the monthly membership costs
I won't go through our logic step-by-step as, honestly, yours will likely vary - you'll need to do your own research here.
But in the end, we chose Planet Fitness.
As an Amazon Associate we earn from qualifying purchases.
Planet Fitness
What persuaded us that Planet Fitness was for us? Well, it came down to a combination of factors, but in the end, these were the highlights.
Price
We joined Planet Fitness while we were in Albuquerque at the Balloon Fiesta. For $22 per month, I joined as a Black Card member. This gives me full use of all their facilities, but I can also take one guest per day, free of charge, to the gym with me. In other words, Diana can join me at the gym every time I go (because I quite clearly don't go more than once per day) without paying a single cent more - essentially therefore it's $22 total for both of us. That also lets us use any Planet Fitness gym anywhere in the country - we just walk in and show the membership card.
Update June 24th, 2019: Dylan, a keen-eyed reader has discovered that even with the Black Card, you can only visit a non-home gym 10 times in a month. After that you'll be charged a "franchise fee" apparently. I've found a tweet from Planet Fitness confirming this. We're not likely to go to the gym more than 10 times per month, but beware if this will affect you! Thanks, Dylan!
Environment
Planet Fitness is known for its famous "Judgement Free Zone" - part of an overall workout environment catering to more casual gym users, like ourselves. Having visited several different Planet Fitness locations now, they all share a very relaxed atmosphere - something I certainly appreciate.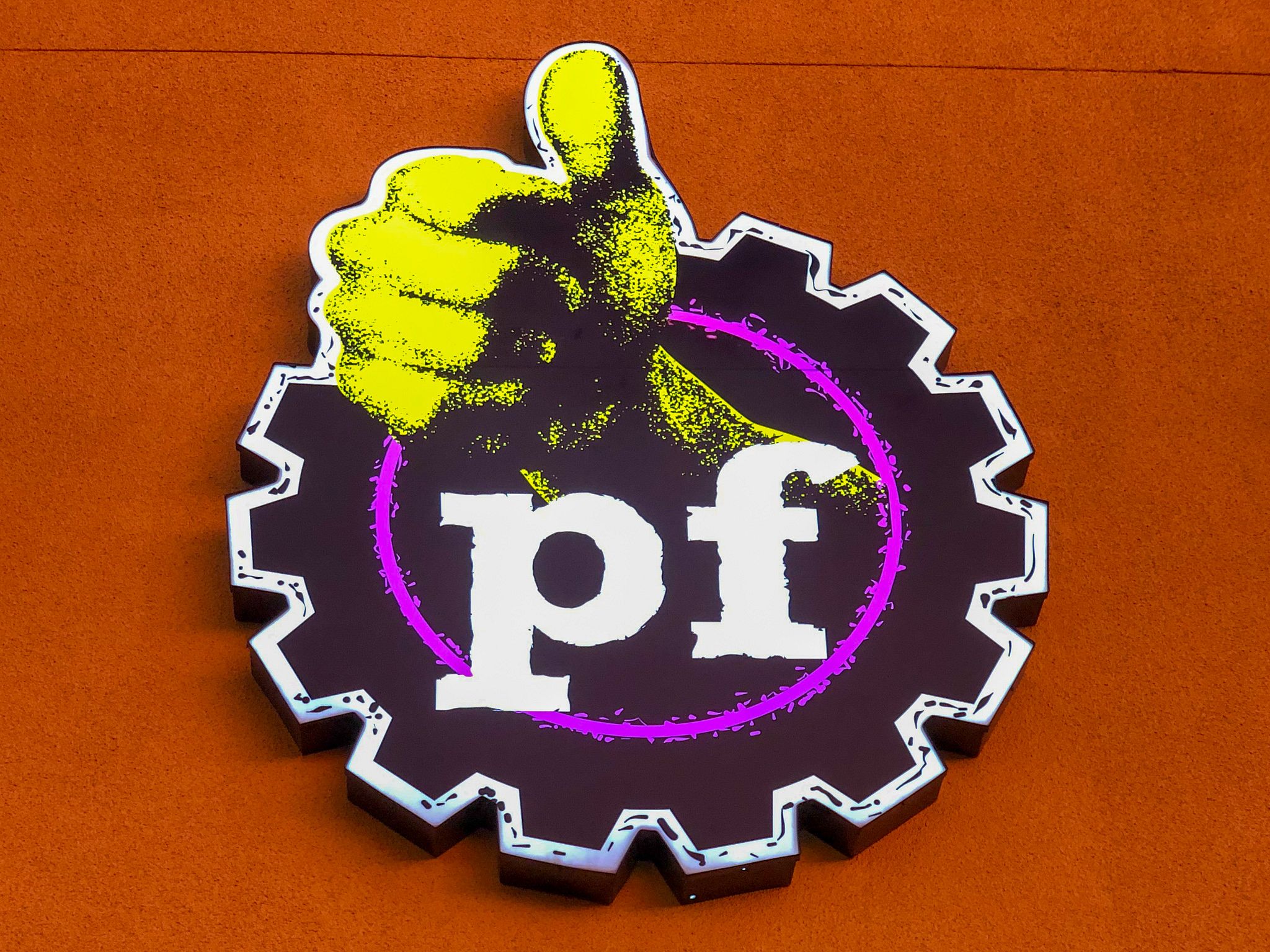 But moreover, they've all been clean, well-maintained and the staff friendly. I'm sure, like anywhere, they have variation in the quality of their locations, but so far we've been very happy.
Like any gym, they have locker rooms and you'll want to make sure you have a lock of your own - they're not provided. I personally prefer a combination lock as it's one less key to worry about. We tend to leave most valuables in the car before coming inside anyway.
Showers
OK, look, when you're living full-time in an RV off-grid, a long, hot shower is something you can only dream of. Even with hookups, you're limited by the size of your hot water tank (ours is only 6 gallons). So that leaves RV park bathrooms, or, the gym...
I feel no shame about walking into a Planet Fitness, going into the changing rooms, taking a long, hot shower, and leaving. No workout, just a shower. Sometimes we do workout (more on that later), but on several occasions, we've found Planet Fitness to be a very convenient showering stop!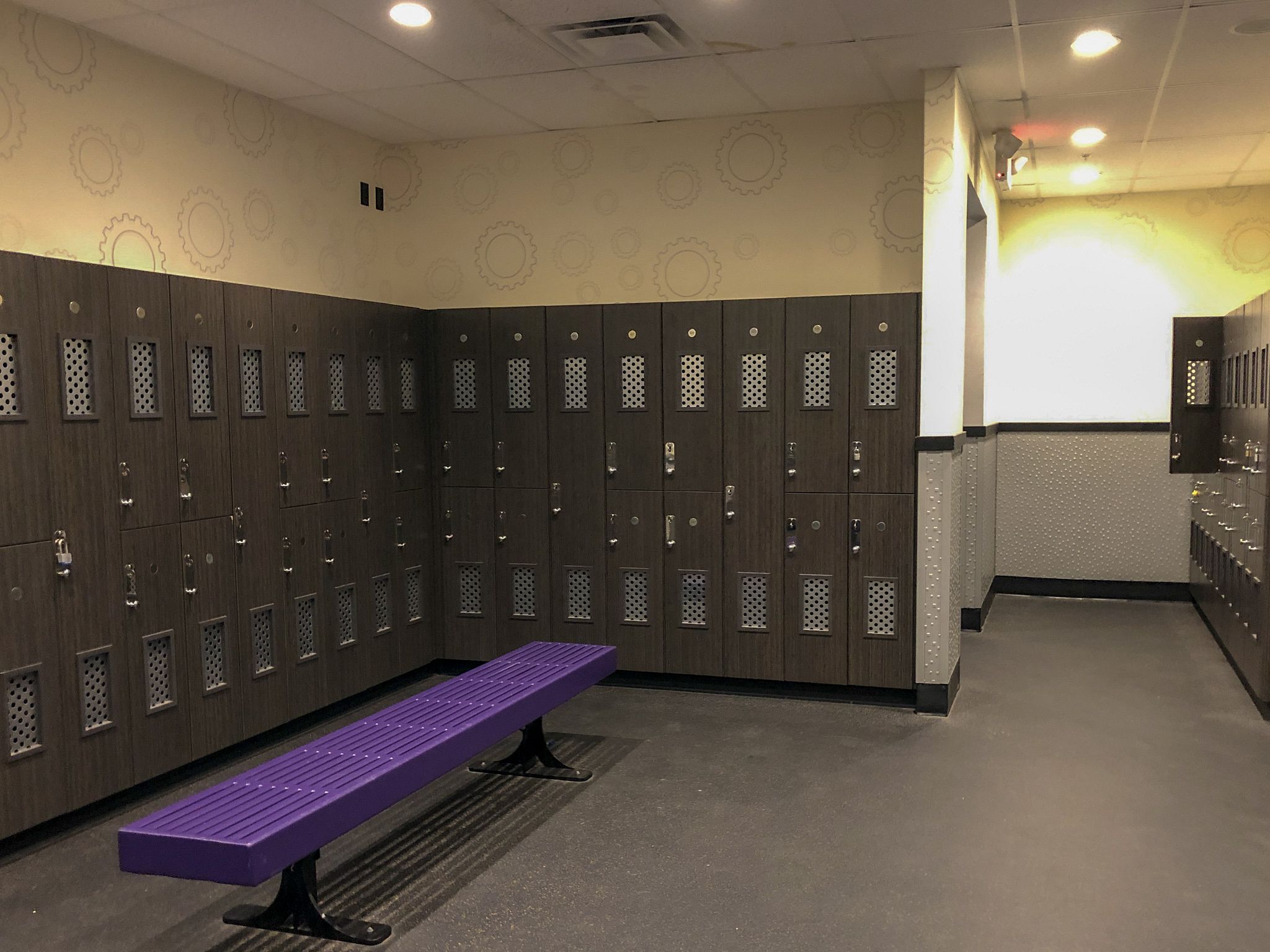 In our experience, their changing rooms have always been clean, most but not all (I'm looking at you, Tempe, AZ!) have been supplied with foaming shower gel in the showers, and they even have individual changing rooms if you prefer. As a precaution, I take some 3-in-1 shower gel with me - I actually just fill a small bottle from my bigger bottle in the RV so I don't have to worry about buying the small, expensive stuff.
They also have hairdryers in both the men's and women's locker rooms - don't worry, I didn't check that personally, Diana did!
Adventurous Tip: Although shower gel is sometimes provided, towels are not. You don't want to find that one out the hard way!
Rather than taking the towel from your RV, you might want to consider a microfiber towel that takes up less space and dries quickly.
WiFi
Whilst standing in the Planet Fitness in Albuquerque, deciding whether to sign up, I ran a speed test on my phone. 65Mbps download. Where do I sign?! Even though we have unlimited data plans with Verizon and AT&T, at events like the Balloon Fiesta, the cell towers are overloaded to the point of being unusable.
So free WiFi is sometimes very useful! But it's generally frowned upon to hang around a changing room on your phone - certainly for any extended period of time.
Fortunately, Planet Fitness has a solution to this! A room full of exercise equipment where you can kill time while your phone downloads whatever videos you want to watch later.
Adventurous Tip: Create a YouTube playlist for all the videos you want to download, then as soon as you arrive at Planet Fitness, set it downloading. It's hard to navigate YouTube whilst running on a treadmill!
I'm only semi-joking. Several times, when Diana has asked how long a run I'm doing on the treadmill, my answer has been measured not in miles or minutes, but the number of YouTube videos I'm downloading for offline viewing: "I won't be too much longer, just 6 more videos to download!"
Free Haircuts
Wait, what?! Free haircuts. Yup! As we learned at Albuquerque, some Planet Fitness locations have free haircuts! As with anything in the services industry, you're expected to tip, but you'd do that anyway. So I say again, free haircuts!
Now there are two big caveats here. First, as with several other benefits, only the member is eligible, and not their guest - in fact, this is why I'm the member and Diana is the guest. Second, it's only available in a few locations - last time I looked, it was about a dozen or so. But still, free haircuts!
Other Bonuses
There are also a number of other benefits that Planet Fitness offer in their membership - most only to the member, not the guest, but still something. We haven't tried these yet so I can't comment on them, but they include:
Free pizza once a month
Free bagels once a month
Tanning
Hydromassage / massage chairs
Conclusion
For most RVers, staying in an RV park is the easiest way to take a long, hot shower.
Planet Fitness works out cheaper than most RV parks, so even using it for just 1 shower per month would be good value. So far, we've found most cities we've stayed near or driven past have had a Planet Fitness location, so it's been working out well so far.
Update 24th June, 2019: As noted above, the Black Card is only good for 10 visits per month to a non-home gym.
So if you're a full-time RVer and looking for an inexpensive shower gym option, then give Planet Fitness a look. For just $22 per month, Diana and I have access to a nationwide chain of gyms with fast WiFi, a good selection of exercise equipment, clean showers, and occasionally even a haircut!