Introduction
Back when we used to live in the Bay Area, I volunteered for a non-profit organization called White Pony Express. One evening each week, I'd drive a van down to San Jose to collect surplus food from a catering company and bring it back to the White Pony Express warehouse. The next day, more volunteers would distribute that food, along with food donations from dozens of other places, to those in need.
In Arizona, a non-profit called Borderlands works to rescue perfectly good produce that would be otherwise destined for the landfill. The produce comes directly from the warehouses of produce distributors, and it's being wasted simply because the distributors were unable to market it. In the 2015-2016 produce season, Borderlands rescued 30 million pounds of produce - just let that number sink in….
One of the programs that Borderlands runs is called POWWOW - Produce on Wheels With-Out Waste. From November through August each year, they host weekly events where the food is distributed. Anyone can attend - you don't need to be a local resident - and for $12, leave with a huge box of fresh produce.
First Visit
We were on a moonlit hike in Saguaro National Park when we found out about this. It was a Friday night, which meant the next POWWOW event would be the following morning - and we were told to get there early as the food usually goes within a couple hours.
Waking up early on a Saturday morning didn't sound too appealing. Maybe we'll research it some more and go next week.
But then the next morning, we both happened to wake up just after 6am. Yes, I know, we're strange people. So we decided to do a quick Google search and see if we could find out more - we didn't even know what this progam was called, and searching for "cheap produce in Tucson" can be a real wild goose chase!
10 minutes later we had the details. Our nearest location was at Most Holy Trinity Parish Church in Tucson - a 20-minute drive from where we were camping at Gilbert Ray Campground. And it starts at 8am. Time to get dressed!
We arrived just before 8am. The church parking lot was laid out with tables and piles of produce boxes. Two ladies waved us over to a table at the end and explained how it works.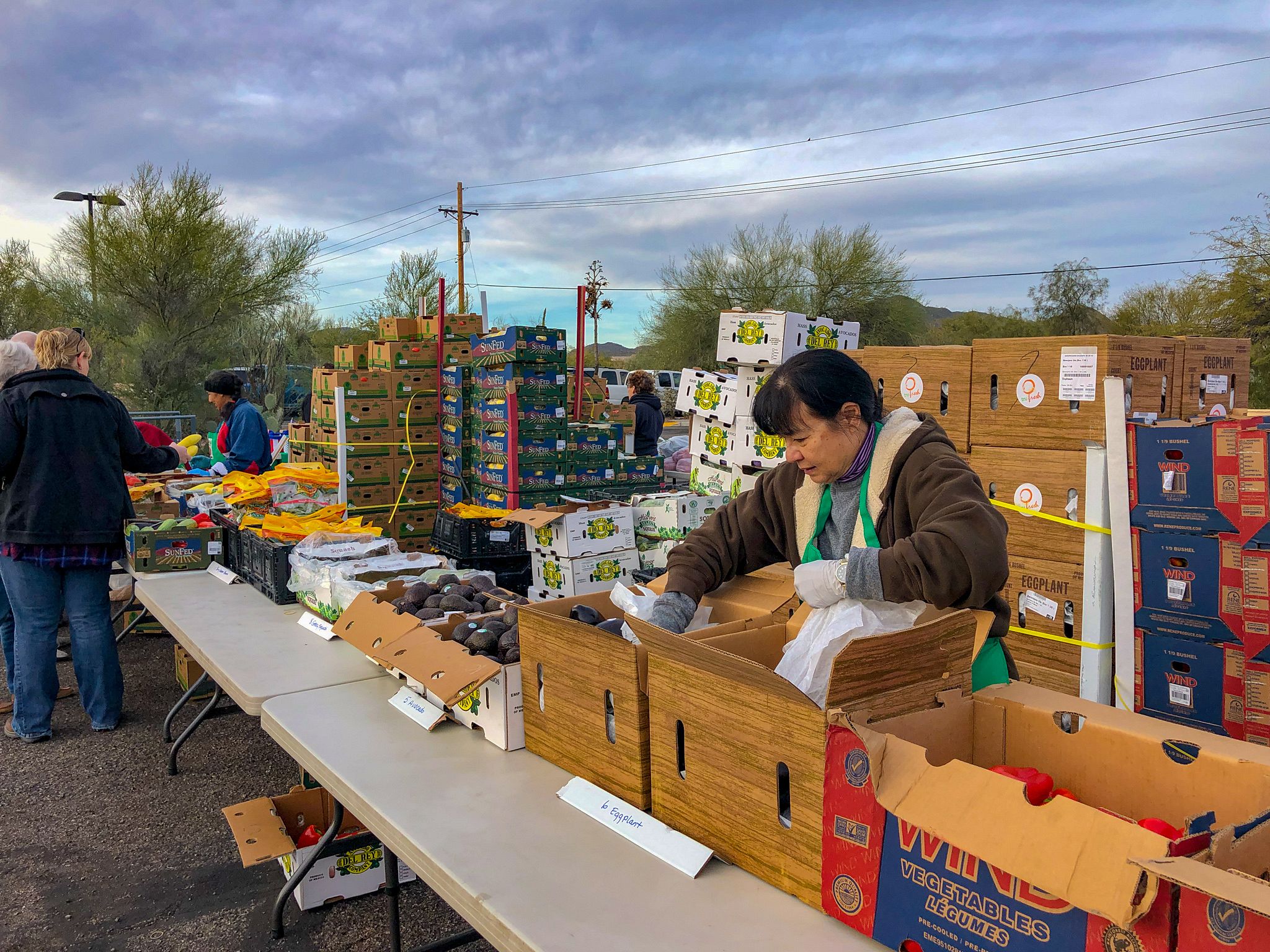 We gave them our details and they signed us up - we were given a free membership card that we would have to bring along each time, along with $12. We would then be able to take predetermined quantities of a number of different types of produce - no trading, just take it or leave it. With that, we were a given a box and directed towards the line of tables.
Wow! Now I see why it's called POWWOW. So. Much. Produce!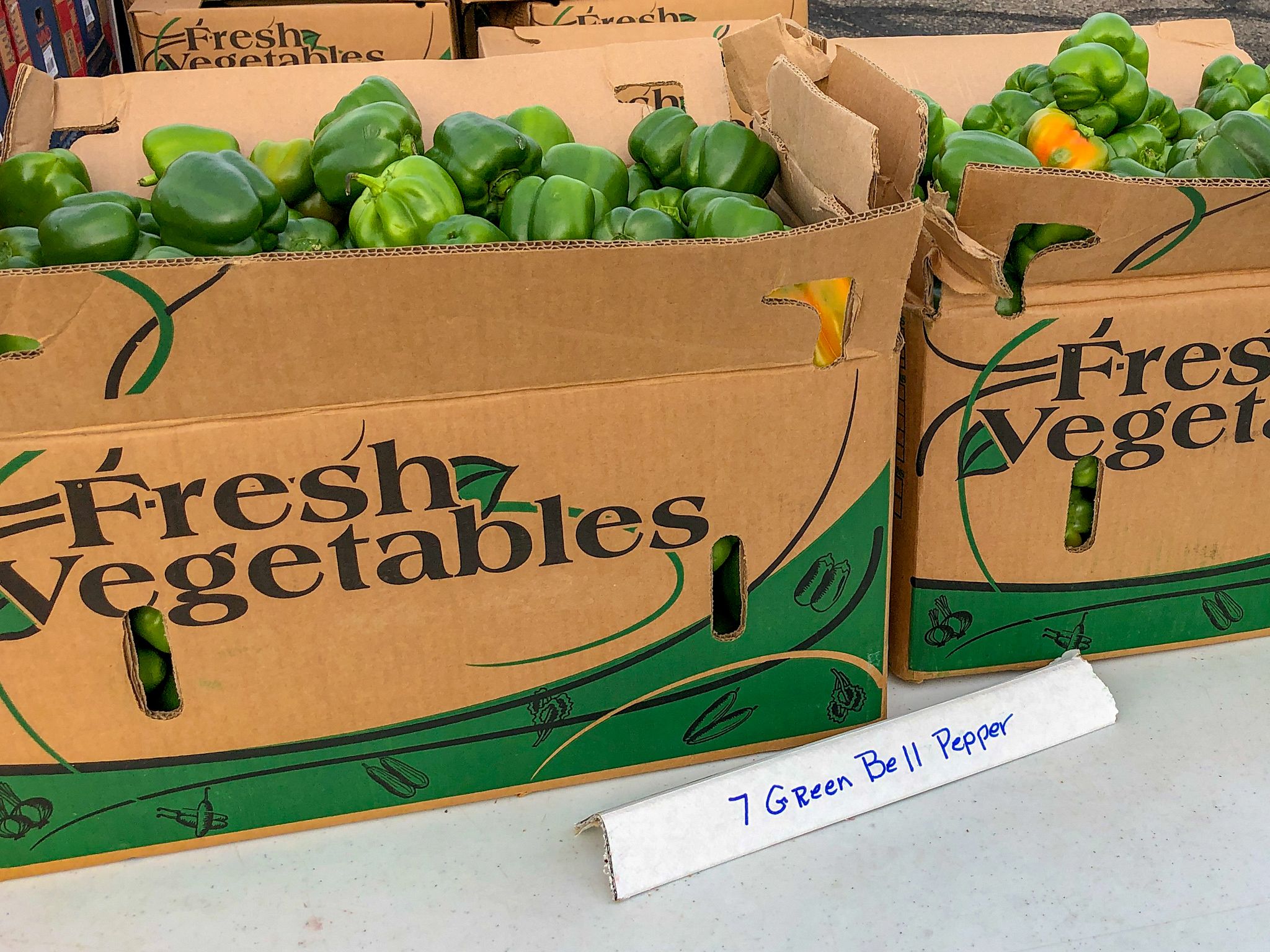 We moved along the line, collecting the specified amount at each produce station.
7 green bell peppers
14 red bell peppers
8 gray squashes
15 Italian squashes
14 yellow squashes
1 bag green beans
31 large round tomatoes
4.5lbs tomatillos (we took 3lbs)
5 avocados
In total we walked away with 46lbs of produce. For $12. Oh, and we declined the 6 huge eggplants as we don't eat them.
All of the produce was in excellent condition - nothing damaged, nothing at the end of its shelf life. In fact, nearly all the squashes were organic too!
RV Fridges
Now look, by any account, 46lbs of produce is a lot of food. Unless your children are of the bovine variety, and you have 10 of them, some of this food is likely going to need storing. We don't have any way to can food, which means it has to go in the freezer.
If you live in a sticks and bricks house, and have a large chest freezer in your double garage, I imagine you're feeling pretty smug right about now. But we live in a 21ft RV with a tiny RV fridge-freezer boasting an almighty 6.3 cu.ft of total storage capacity. And it wasn't empty.
Before collecting our harvest, we had planned to leave Gilbert Ray and move down to Snyder Hill to boondock for a couple weeks. But the electrical hookups and nearby dump station were looking pretty tempting, so we extended our stay by one more night!
With nothing else to do, we set about preparing all the food to freeze as much as we could, and create a meal plan to eat up the rest before it went bad. We had been experimenting with squash tacos for a while, and it was lucky we liked them, as that was the destiny for our 37 (!!) squashes.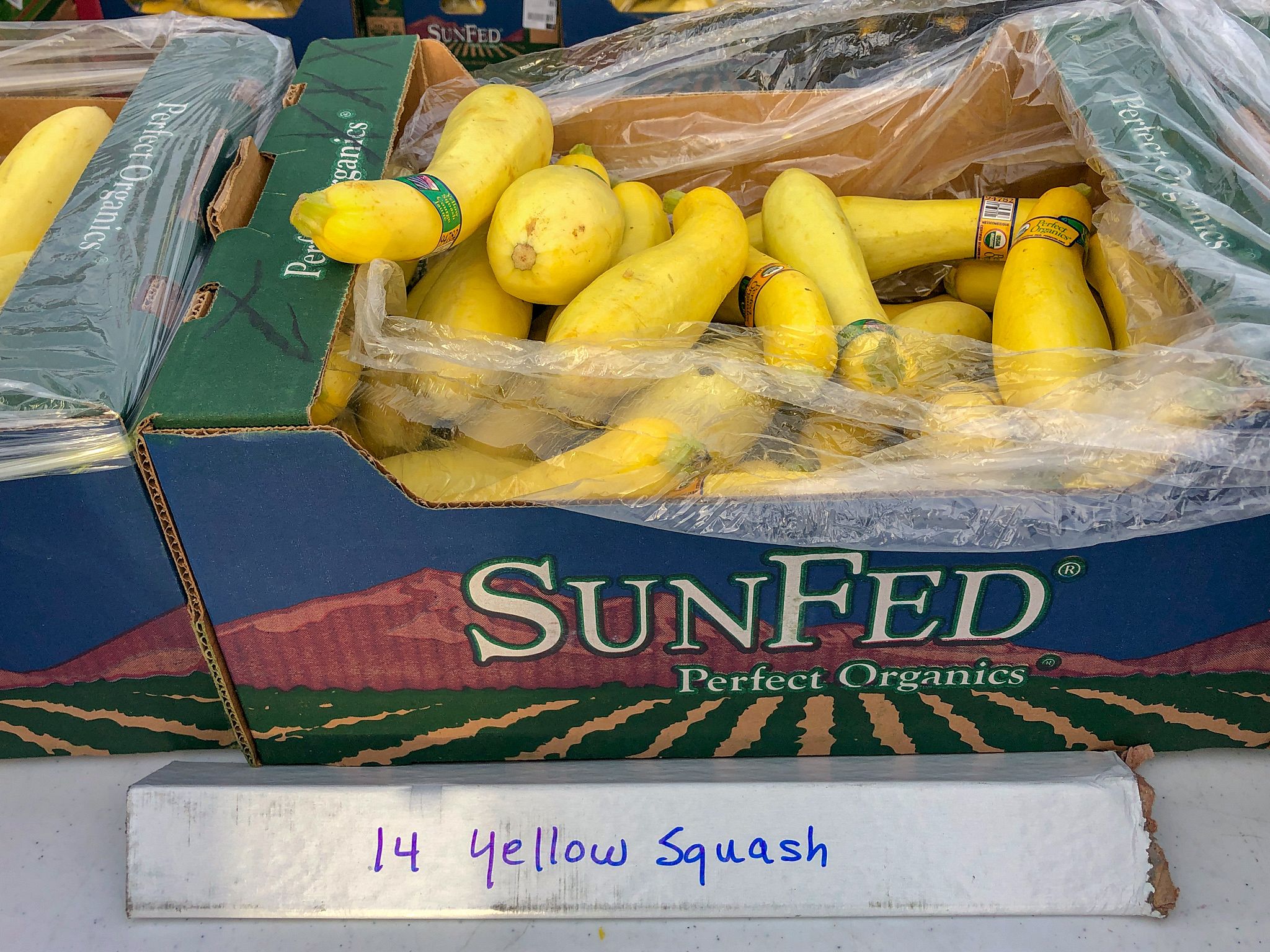 Our tomatoes became freezer portions of pizza sauce and marinara sauce, with the remainder going into salads during the week. Avocados don't last long with us, and fresh guacamole always goes well with tacos! We had been talking about making homemade salsa for a while, and the tomatillos were just the push we needed!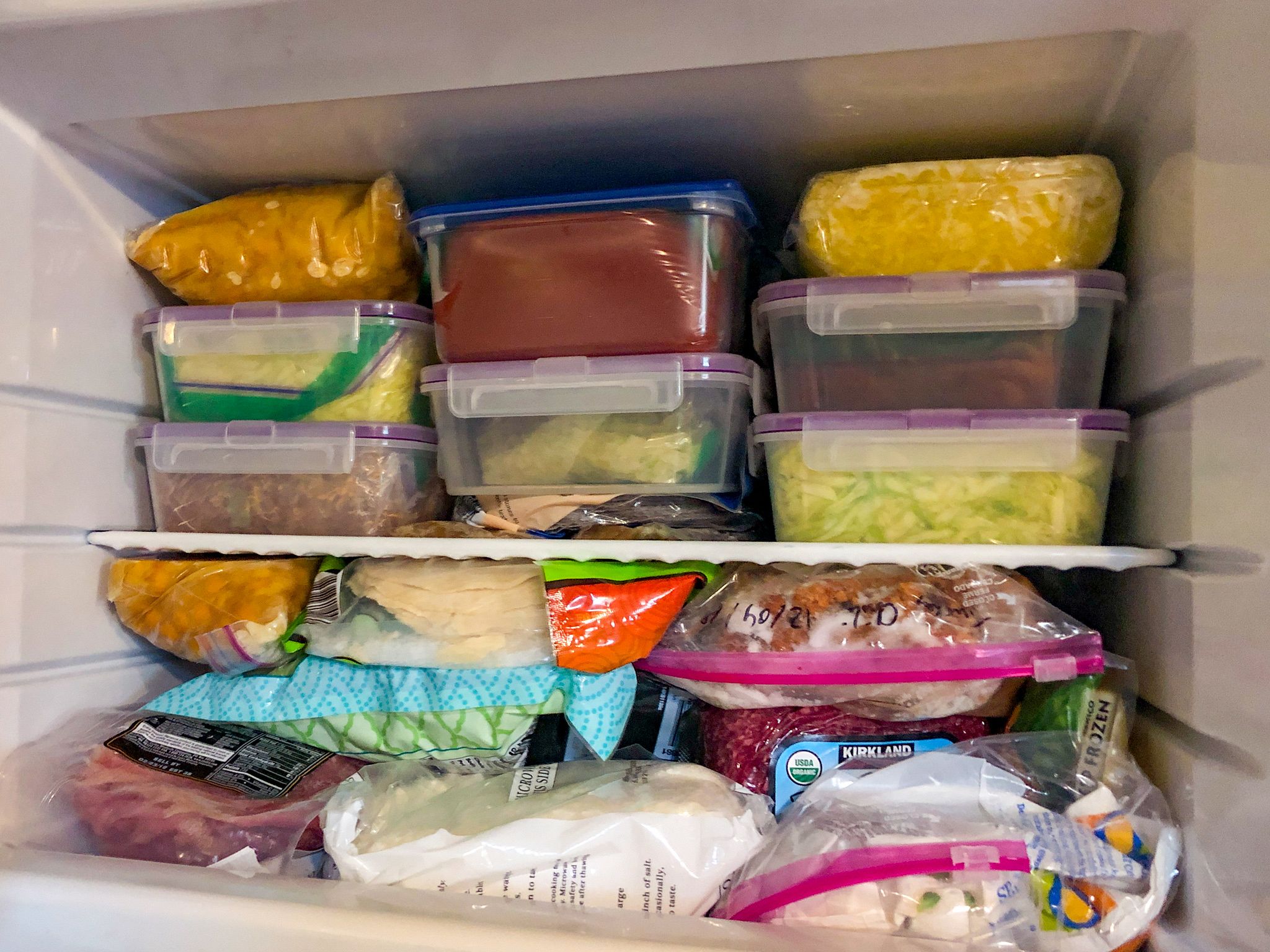 In fact, I'm proud to say we didn't waste any of the food. The only thing we didn't eat was the green beans - we gave those to an RVer friend whose dog loves them!
Although the website does list the types of food they expect to have a day or so ahead of time, you won't know exactly how much until you get there. My advice - hold off on that grocery shop and Costco trip until after you've been to POWWOW!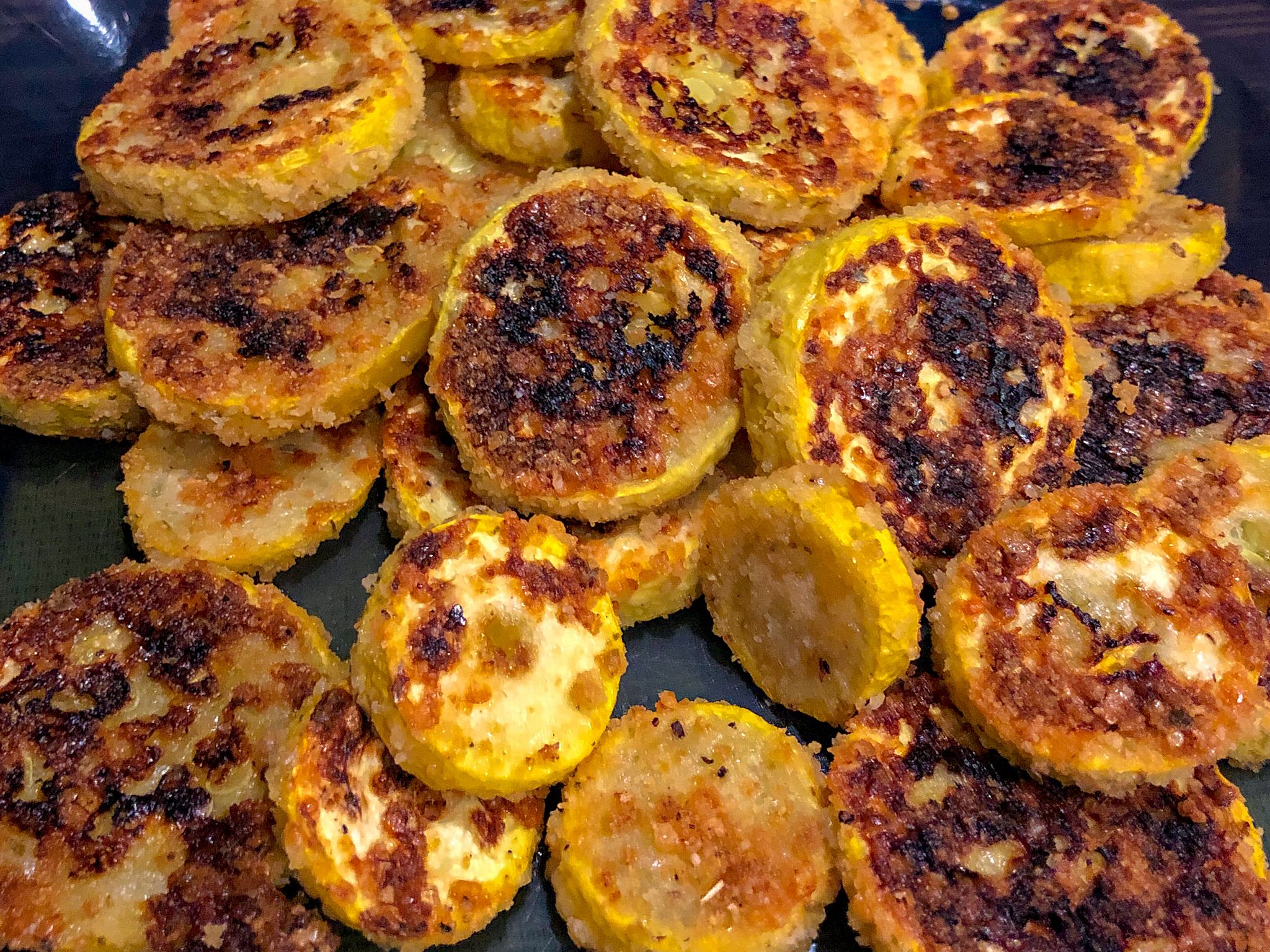 Share with Friends
At Snyder Hill, we met up with some fellow Xscapers, and 2 weeks later, as Saturday rolled around again, we brought up the topic of POWWOW. Still working through our first batch of food (the stuff in the fridge lasted 2 weeks no problem), we weren't ready for another huge box of produce.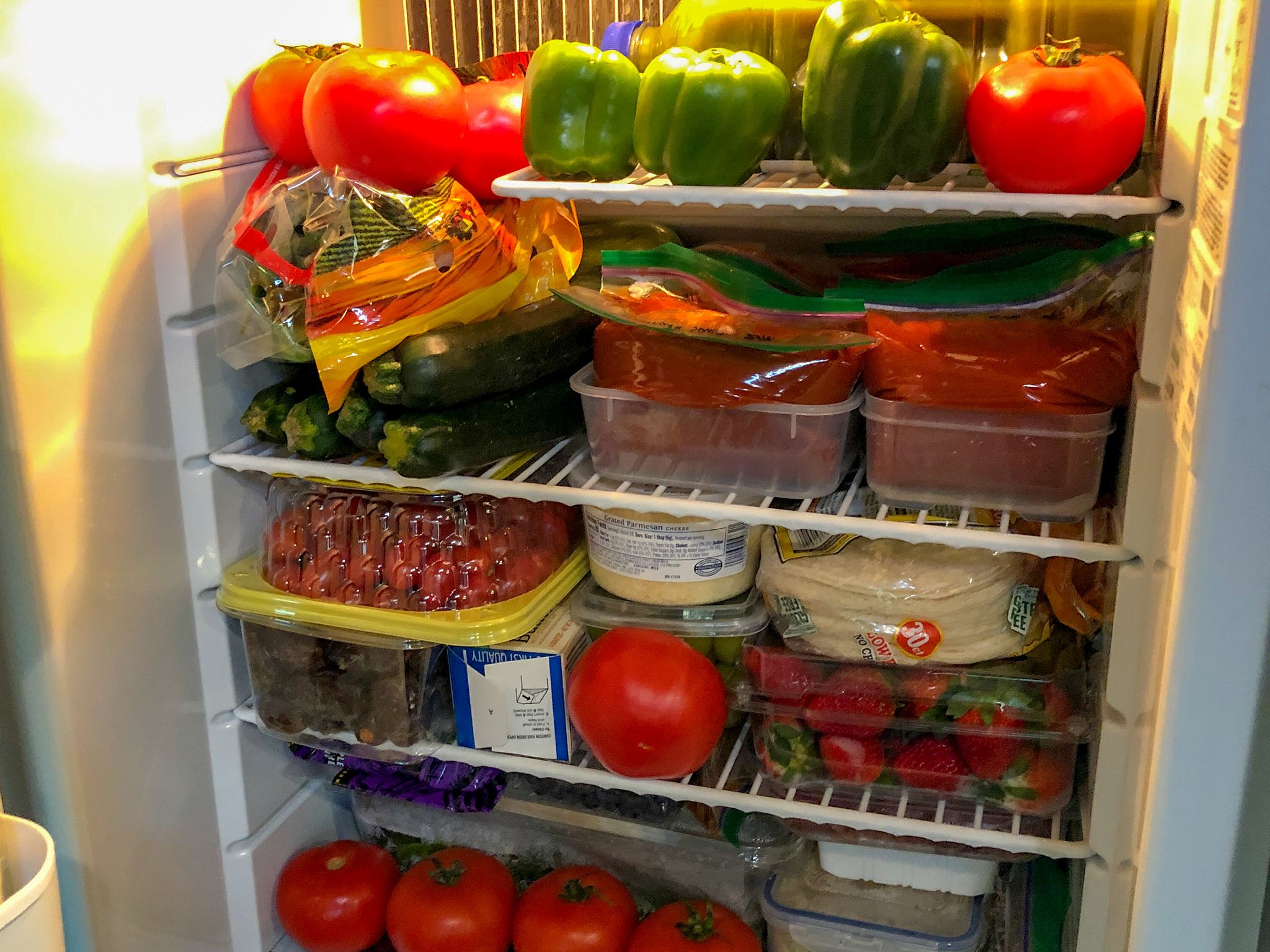 But, a box to share with friends - that sounds like an RVer solution to the problem!
So off we went to collect our new box. This time, the haul was smaller, but was still a lot of food - maybe 30lbs or so. You never know how much you'll get, but Borderlands says "up to 70lbs" on their website!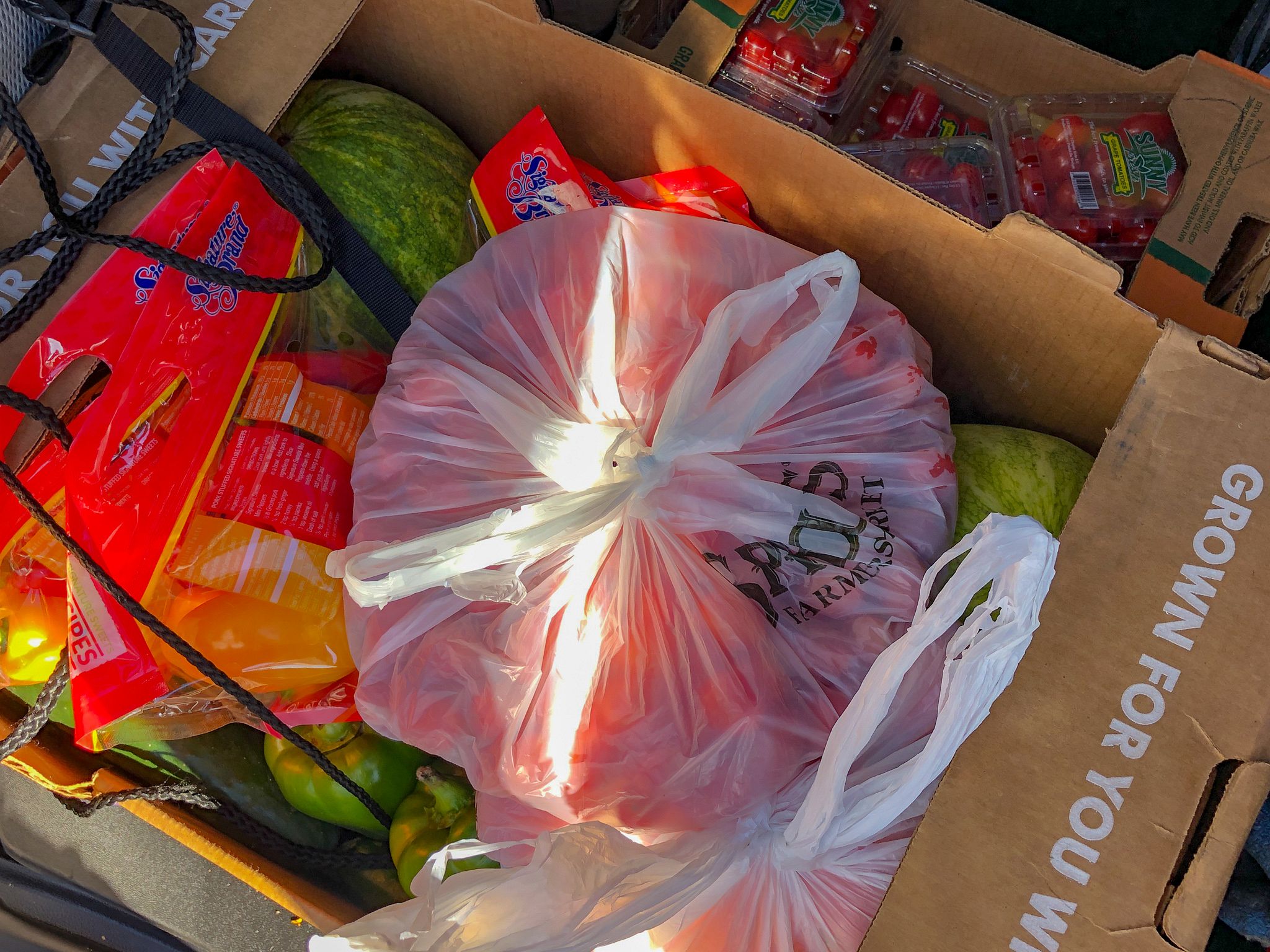 We shared the food between us and 4 other RVs - 7 people in total. It worked out really well as people were able to take the produce that they would use, and we knew nothing would go to waste.
We actually repeated this exercise between just us and one other couple a few weeks later and it worked out great.
Get Involved
Borderlands operates their POWWOW program in several locations around Arizona, but particularly around the Phoenix and Tucson areas.
If you're passing by Nogales, AZ (for example, after visiting Coronado National Memorial), you can also stop by their warehouse from Monday-Friday to collect an entire shopping cart with a MINIMUM of 100lbs of produce for $5!
I love that programs like this are operating to stop that food going to landfill, and are redistributing it in the local communities. There is plenty to go around, so don't feel like you are depriving others by attending - in fact, Borderlands are keen for people to promote the program and get the word out!