Location
I had only got back from a business trip to Bellevue on Wednesday evening, and I had been out doing my volunteering on Thursday night, so we had to get everything packed up on Friday night to let us set out early on Saturday morning. Also for this trip, I decided for the first time to create dry / store-cupboard food box that would remain permanently packed at home ready to take on future trips.
With the car fully packed, we left Walnut Creek, CA at 6:40am on Saturday morning: destination Prewitt Ridge Campground. Despite the early hour, there was still a major incident on I-680 that had completely closed it Southbound near San Ramon so we had to take a diversion which added a bit of time. After with a quick food / restroom / fuel stop as we turned off US-101 onto CA-156, we headed down the beautiful Highway 1.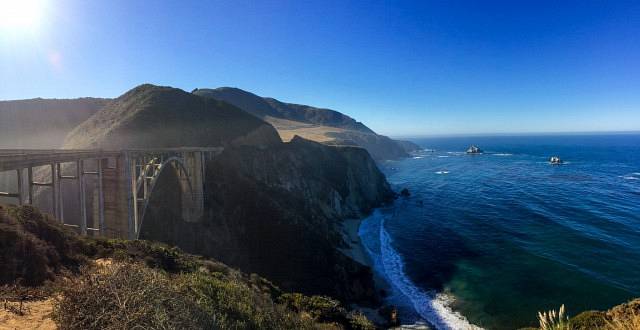 About 4 miles South of Lucia on Highway 1, you reach Kirk Creek Campground. At first we had looked at staying here, but after reading about Prewitt Ridge, we we looking forward to a weekend of dispersed camping instead! Almost directly opposite Kirk Creek Campground is a turning onto Nacimiento-Fergusson Road.
We followed this steep, narrow road for about 7 miles around seemingly-endless switchbacks until we reached the top of the ridge. Here we turned onto the Coast Ridge Trail - a single-track dirt road that winds its way along the top of the ridge for another 4.5 miles. We had 4WD which was helpful in some areas since it was so dusty, but as long as you drive slowly and carefully, you should be fine in a 2WD car - as long as it's not super-low to the ground.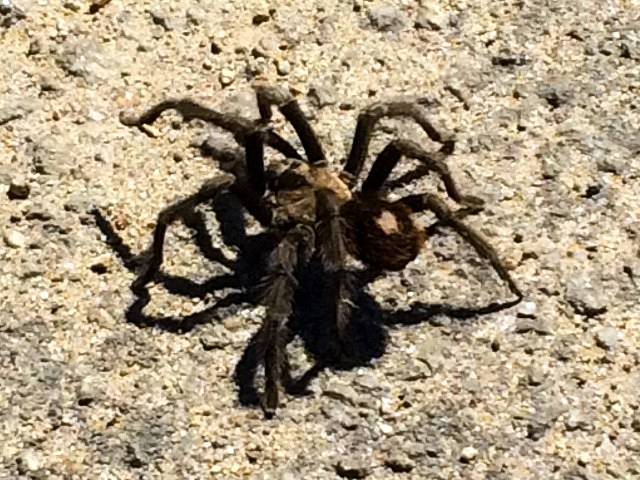 The very last section of road before the campground is the roughest part, but we took it gently, kept the tires on the high lines, and made it through with very little fuss! We arrived at the campground at about 11:10am - it was already getting hot!
Prewitt Ridge Campground is made up of a number of dispersed camping sites - there is no running water, restrooms or other facilities here. Make sure you bring plenty of water (we always budget on 2 gallons per person per day) and take out your trash with you - unfortunately some people had dumped trash in a few places and it really spoils the area for everyone else.
We drove around the area looking for the best site - there were only a handful of other people there (including 2WD cars) so we had several different locations to choose from. The only negative about Prewitt Ridge Campground was the flies - they were everywhere! Some areas were worst than others though, and that was one of our guiding factors in choosing a site since we had forgotten to pack insect repellent!
After exploring Prewitt Ridge, we found a car struggling to climb up one of the steepest sections of "road" in the campground. We stopped and offered to help, and with some guidance they were able to make it up without needing my tow rope! It turns out they had only gone down there to help some other people jump-start their Land Cruiser - what good Samaritans they were! Whilst we were deliberating where to camp, the Land Cruiser came past - they stopped us and told us that they were leaving and the best camping spot was the one they had just vacated.
They were not wrong! We drove down the short track to where they had been, and it was beautiful! 30 minutes later we had the tent set up, and our hammocks strapped between the trees with incredible views across the Pacific coast.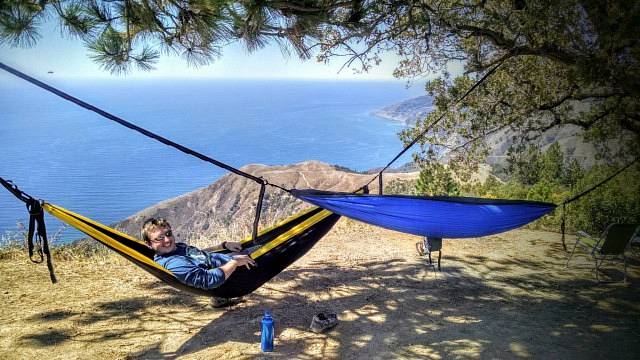 We proceeded to spend the rest of the day doing as little as possible; we slept in the hammocks for a while, chatted, read books - and generally just soaked up the view. Having lost cell-phone signal almost 30 miles before getting here, it felt great to switch off and relax!
As the afternoon drew to a close, we had some dinner before settling down to watch the sunset - such a magnificent view from here.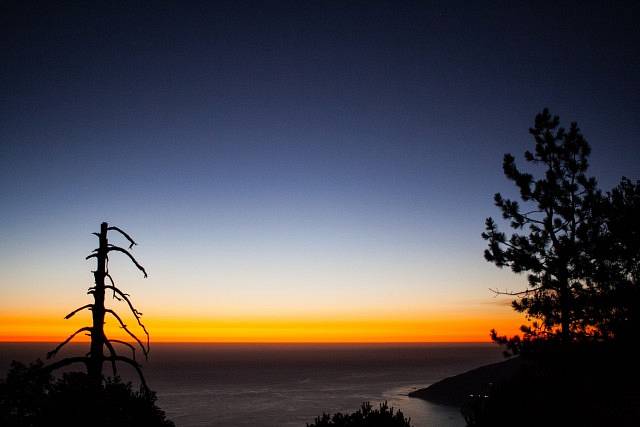 With clear skies and the light rapidly fading, I set up my camera and tripod to try out some more astrophotography. The results were mixed, but I'm really pleased with how the star trails turned out.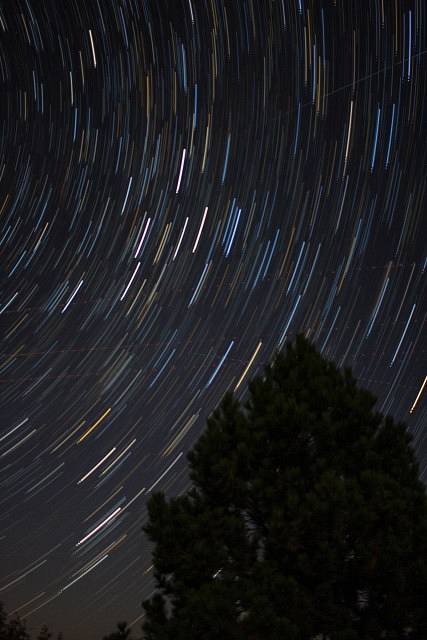 After some more photography, we settled into the tent and called it a night.
It actually stayed remarkably warm all night, but it did get quite windy at times - the big car tent is stable in wind, but the part that connects to the car tends to flap around a lot which can be noisy.
We slept in the next morning, and planned out our day - definitely more laziness required! Instead of hiking (we need an excuse to come back again!), we decided to pack up camp and go for brunch on the way home - somewhere along Highway 1. It took us about 40 minutes to drive back from Prewitt Ridge along the trail to get down to Highway 1, but the scenery along the way was amazing.
We settled on brunch at the wonderful Nepenthe Restaurant about 25 miles North up Highway 1. The food was delicious, the portions were great, and the view was stunning - I'd definitely come back here again.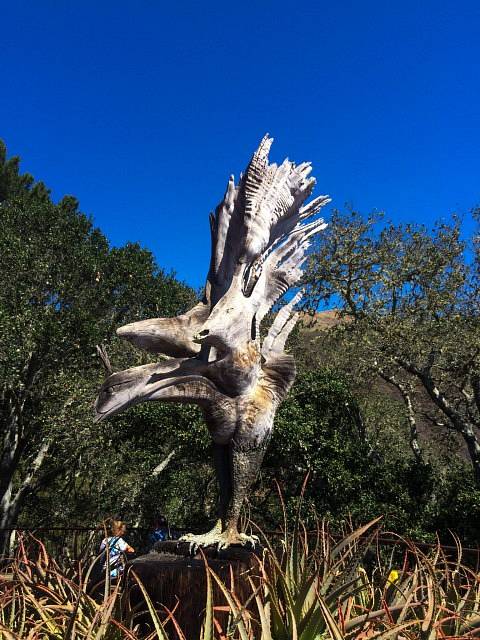 From here we had an easy drive back home, feeling altogether much more relaxed and refreshed!
Prewitt Ridge Campground is truly one of the most beautiful campgrounds I've stayed in - just make sure you bring insect repellent, remember to pack out your trash, and enjoy the beautiful sunset!
This trip took place in September 2015.