Introduction
We're playing catch-up right now to work through our backlog of videos, blog post and exciting website changes. Realistically, it's going to take us a few months.
We've been to about 20 more National Park Units than we've published videos or blog posts about so far, and we want to get those edited and live as soon as possible. We're excited to share them!
There are also lots of exciting new features we want to add to our website. I want give away any spoilers now, but we hope you'll like them - many were suggested by our readers!
But all that takes time. A lot of time.
So our plan is to find nice boondocking spots with good cell signal and stay there for 7-10 days without any distractions and get work done. In fact, at our last spot near Silver City, NM we didn't leave the entire time we were there!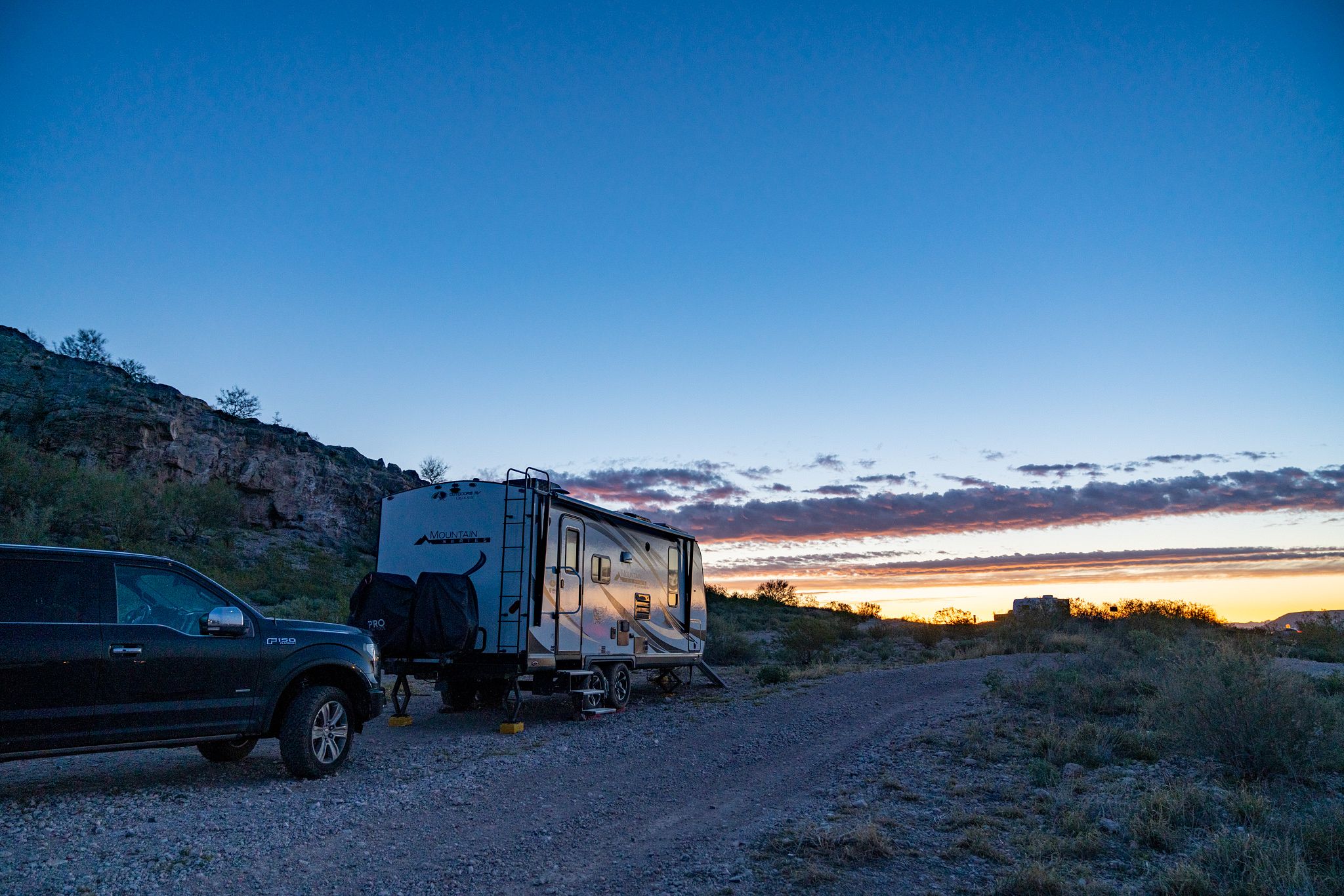 As an Amazon Associate we earn from qualifying purchases.
Shopping
Which means when we do find ourselves near a city, it's time to stock up!
Whether it's regular grocery shopping, restocking the pantry from Costco (yes, we shop at Costco even though we live in an RV), receiving Amazon deliveries at an Amazon Locker, or some parts for our RV, we make the most of our time near a city!
We try and grocery shop for about 10 days at a time - to get us through our next boondocking stint. That's not easy.
I remember when we used to live in our sticks & bricks house, we would make almost daily trips to the grocery store. And loads of food would be wasted.
Now, we have a tiny RV fridge and freezer, yet we can fit enough food in to last us 2 weeks if we need to, and we waste almost nothing - we can't afford the space for food we won't eat!
POWWOW
We've written before about POWWOW - Produce on Wheels With-Out Waste. It's a great scheme that operates around Tucson and Phoenix, AZ to distribute food that would otherwise go to waste.
This is food that is rejected before it reaches the grocery stores - food that is surplus to requirement. It is fresh, not expired, undamaged and great quality - sometimes even organic too!
Every Saturday, a number of host locations make this food available to anyone who visits. You pay $12 and walk away with vast quantities of pre-allocated produce - up to 70lbs! Although you can't choose what you get, it's typically tomatoes, peppers, squashes - all things we use.
And we like to batch cook. We'll make big portions of chilis, soups and stews in our Instant Pot, then put portions in the fridge and freezer for quick, healthy meals while we're boondocking.
We have an older model - the Instant Pot Ultra - which has now been replaced by the Instant Pot Duo Evo Plus.
So last Saturday, we went to the POWWOW location just 4 miles down the road from where we were boondocking at Snyder Hill, and picked up our produce. We collected:
2 watermelons
2 bags of grapefruit
4 yellow squashes
6 grey squashes
10lbs of green beans
15 green bell peppers
3.5lbs (!!) of garlic
41 Roma tomatoes
We declined the 5 eggplants since we don't eat eggplant and we already had plenty of food!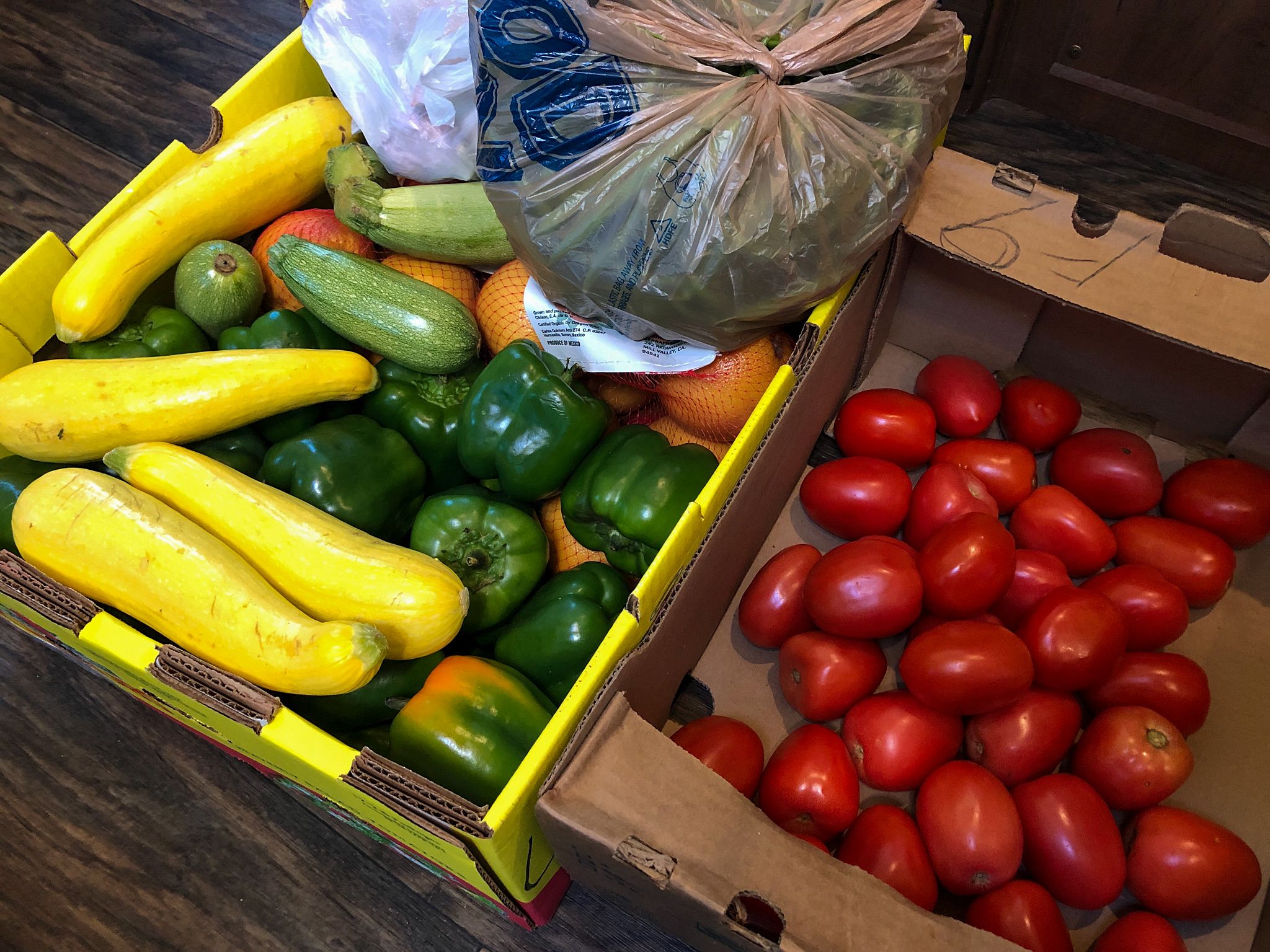 With our $12 worth of produce, we did some meal-planning for the week ahead, then did a grocery run - first Costco, then Albertsons.
Sunday would be cooking day.
Instant Pot on Solar
We love our 6qt Instant Pot. It fits neatly in our kitchen cupboard and is large enough to cook good-sized batches of meals for us.
The thing is, it runs on electricity. If we're in an RV park with shore power, that's fine. And in summer when we have plenty of power, that's fine.
But this is December - just one week before the shortest day of the year. Fortunately, the weather forecast was on our side - it was going to be sunny all day long, and our new DIY 200W portable solar panel would be earning its keep alongside the 600W we have on the roof!
So we put the Instant Pot to work:
Instant Pot Beans (Black & Pinto)
Instant Pot Turkey Chili
Instant Pot Tomato Bisque
Instant Pot Lentil Soup
After I had prepared and chopped all 10lbs (!!) of green beans, we then blanched them in the Instant Pot - 1 minute on high pressure. I think it cooked them more than I would have liked, but they're all now in the freezer anyway ready to use later.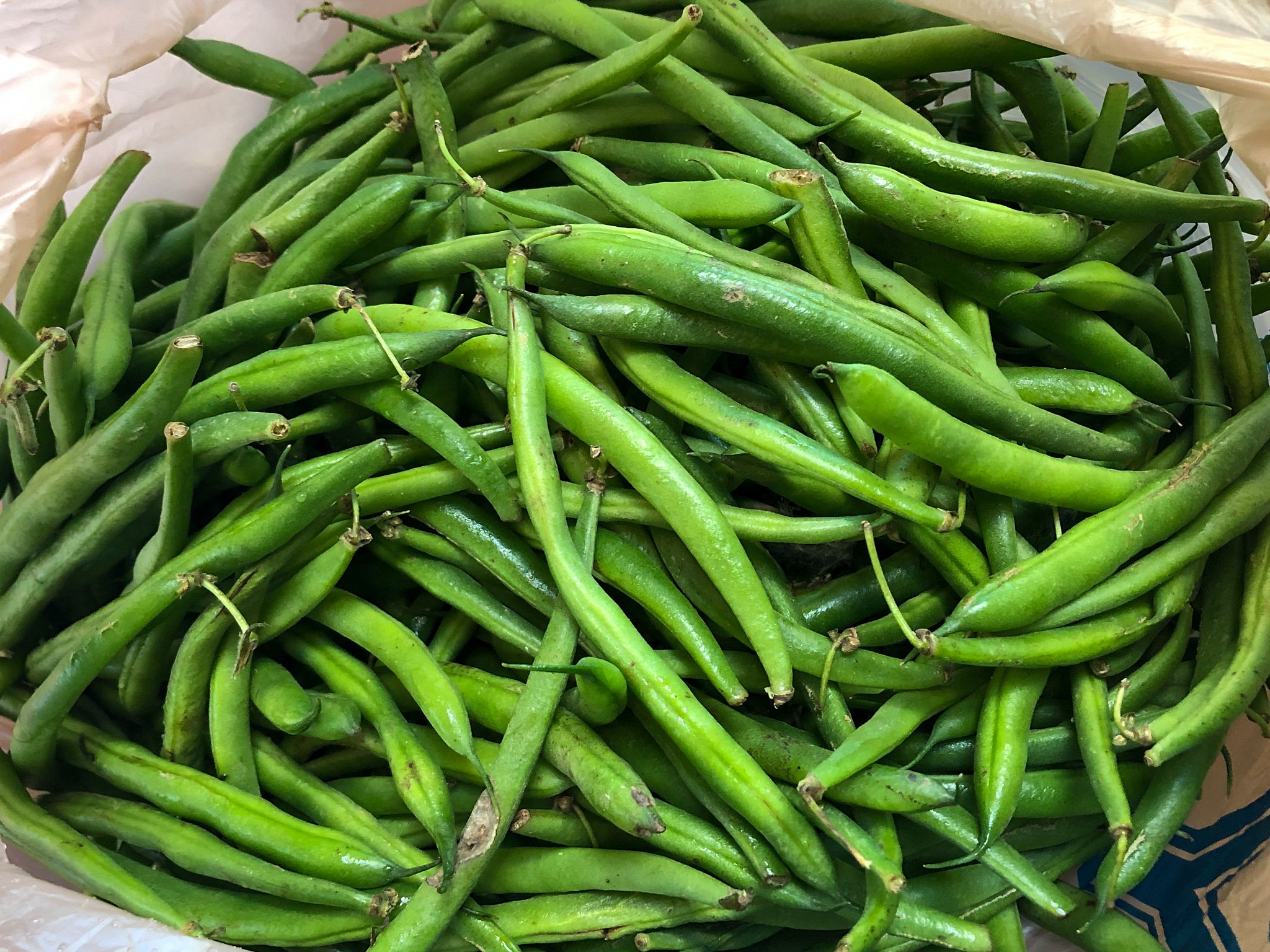 Despite bright sunshine all day, the solar still couldn't quite keep up. We started cooking at 10:15am with the batteries at 75% and by the time we finished at 3:00pm, they were down to 55%.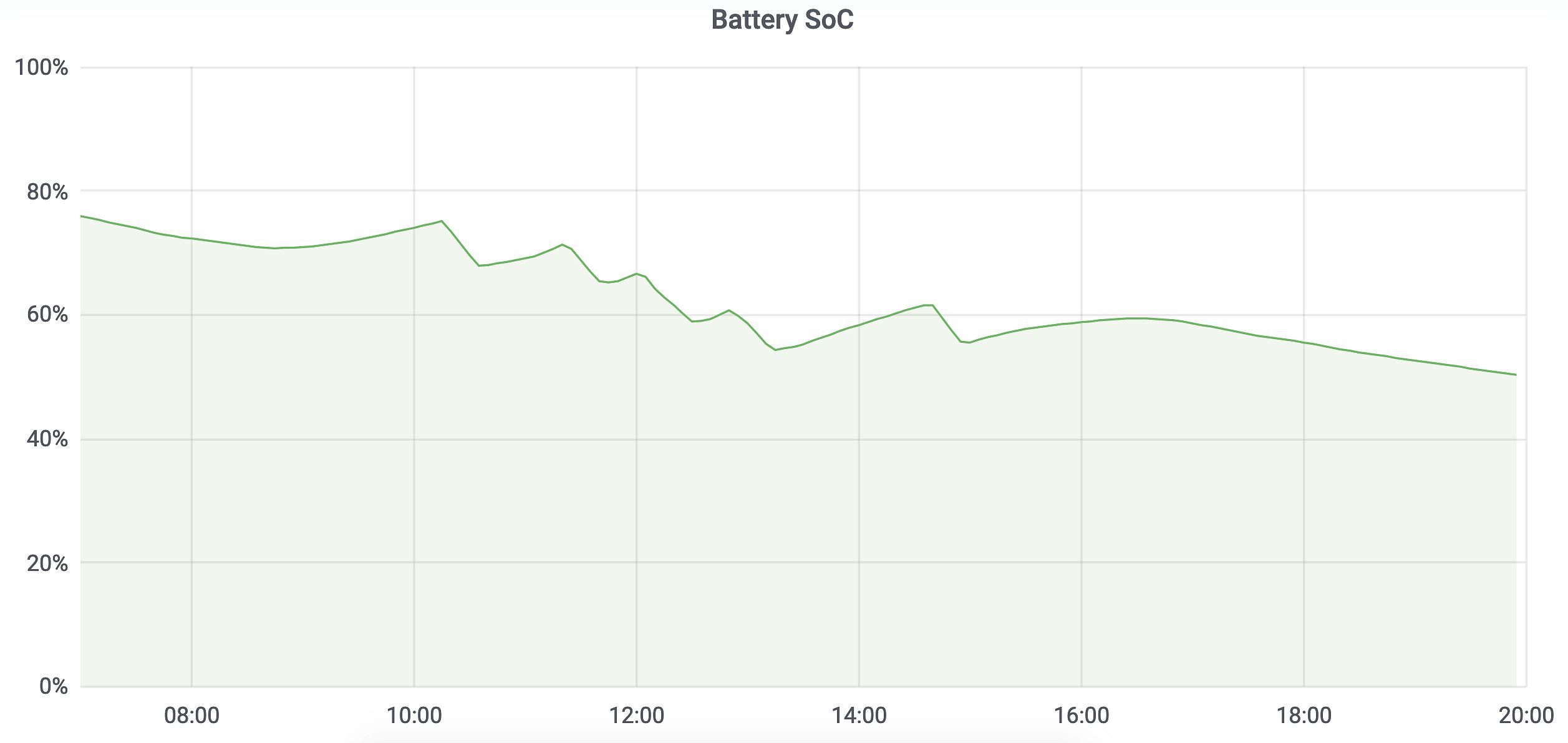 Still, that's not bad! Dropping just 20% for all that Instant Pot cooking! With a few sunny days in the forecast, our batteries will be back to full soon enough!
We also made a batch of Vegan Chili on the stove-top, peeled nearly all the garlic, and diced the leftover bell peppers - all destined for the freezer. The squashes we'll use fresh this week.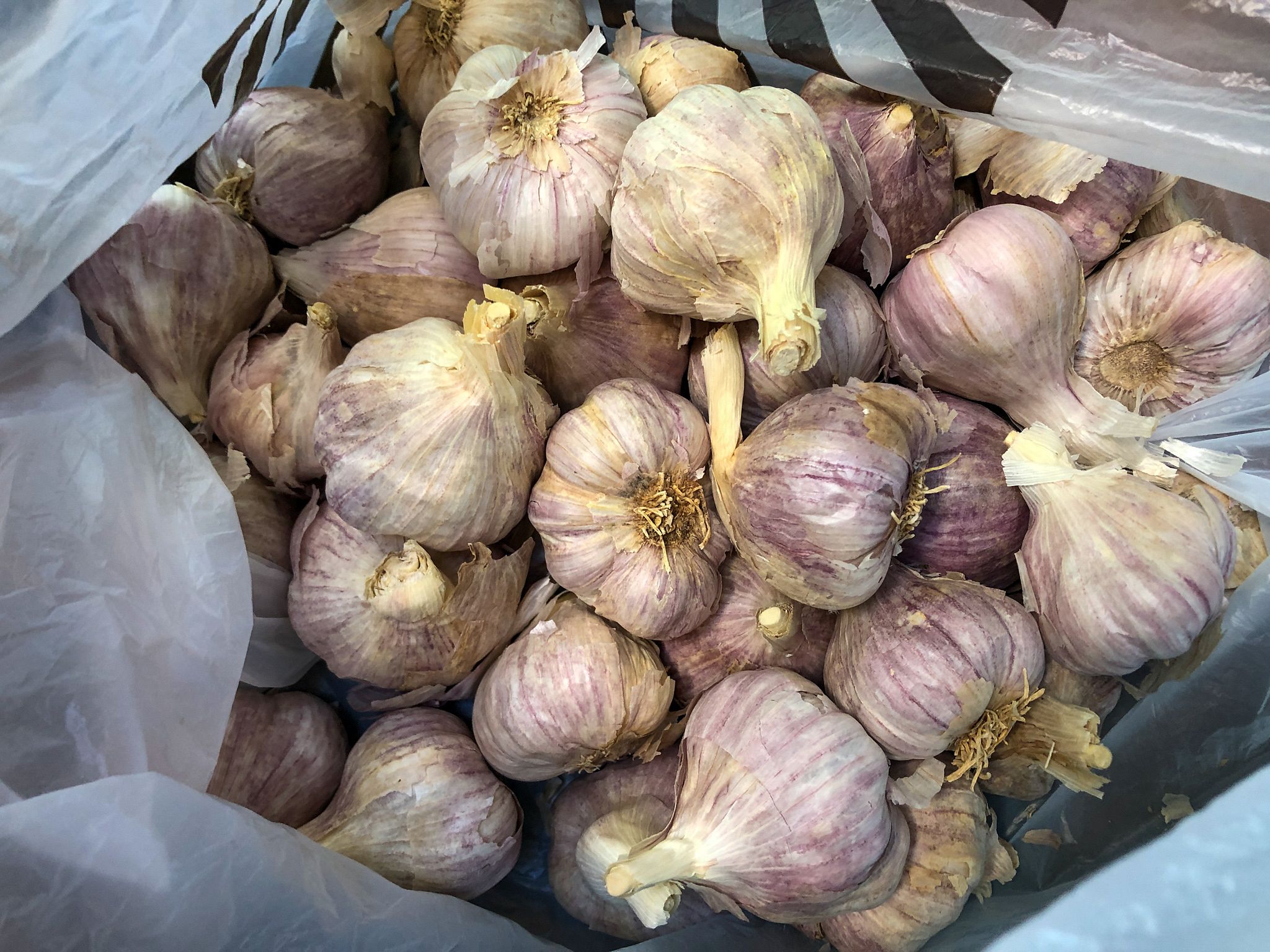 Lots of healthy meals, prepped and ready to re-heat. Perfect!