As an Amazon Associate we earn from qualifying purchases.
Astrophotography
Photography has long been a passion of mine. Not only is it a great way to preserve memories an share them with others, but I find that the camera encourages me to actively search for more beautiful scenes to photograph.
The discipline is as broad as it is deep - endless specialisms, each of which can takes years (or decades) of practice to learn and master.
While I don't profess to be an expert by any means, one of my favorite aspects of photography is shooting scenes that are otherwise impossible or difficult to see with the human eye - e.g. long exposure, timelapses, etc.
Another such example is astrophotography - shooting the stars!
Astrophotography demands dark skies, and that's exactly what we have at our camping spot here in northern Washington!
While Comet Neowise is getting all the attention right now, unfortunately it's hidden from us in our current spot by a mountain. Fortunately, the view the other way is pretty spectacular - the Milky Way is right behind our RV!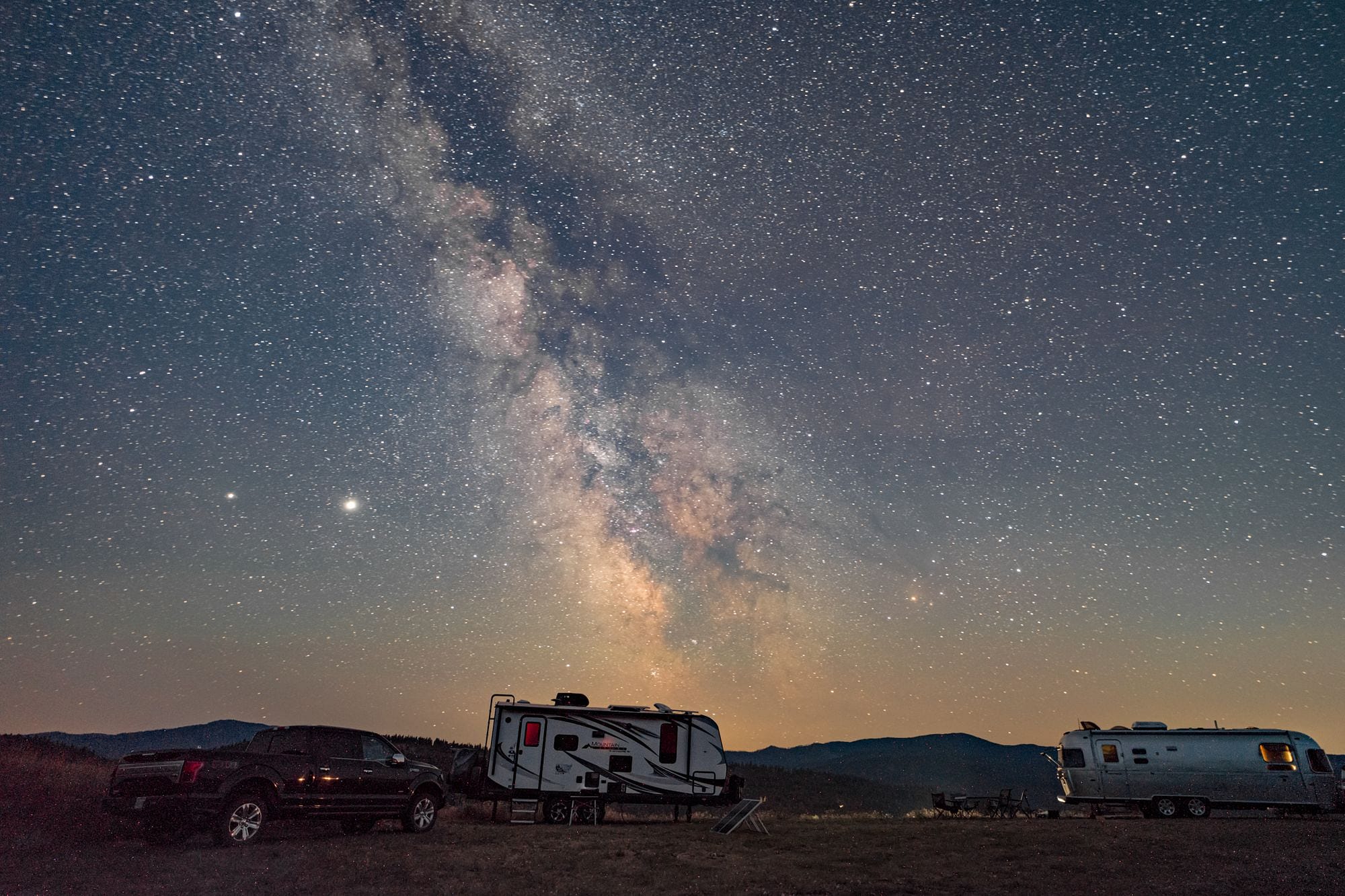 I'm having a lot of fun playing around with this - each night I'm trying something a little different, trying to improve each time.
And if you've not seen our Milky Way timelapse over on Instagram then make sure to take a look!
No more Smart RV!
I have some bad news to share - the brains of our Smart RV has died!
Over the past 2 years, we've been incrementally adding more and more home automation to our RV - voice-controlled lights, intelligence solar power management, and a smart thermostat to name just a few.
Sadly, late last week, the Intel NUC computer in our RV which runs all this died.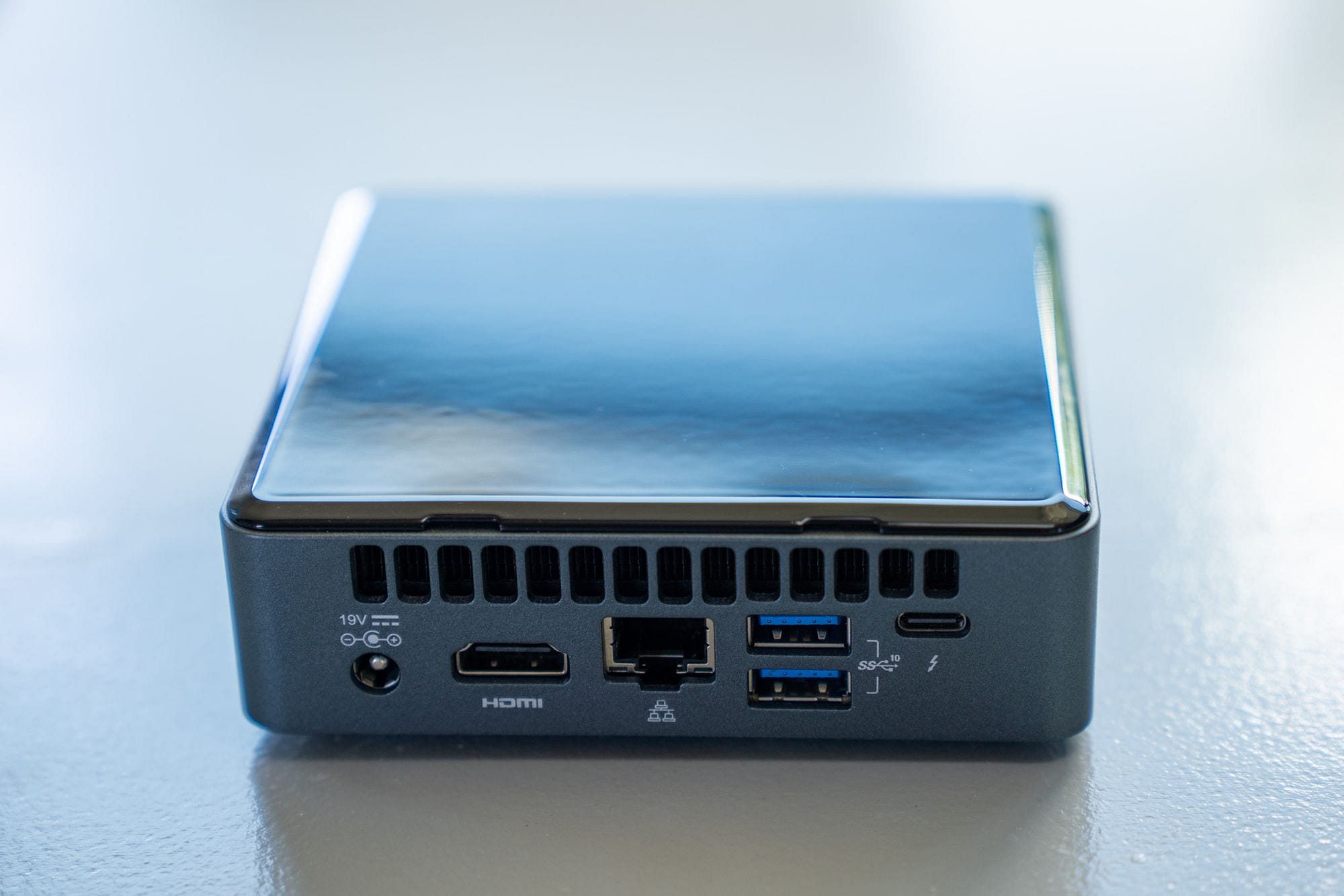 At first I thought it was a software issue, but after spending a day debugging, I had diagnosed it was a failure of the Intel NUC itself - nothing I could fix.
It's frustrating that the machine died, but these things can and do happen - it's a rare occurrence. Intel are replacing it under warranty and the replacement is due to arrive tomorrow. They are actually shipping the replacement overnight, but will only ship to our billing address....in Texas! Forwarding it on takes another few days.
While that means we're back to basics in the RV for now, fortunately no data was lost - the way I had it configured meant all the data is safe, an even the configuration can be easily redeployed.
In fact, I'm seeing this as an opportunity. I set everything up without really trying to document the process, but I'm frequently asked for more information on how it all works. So this time, I'll be sharing the process as I go!
Watch this space.
AeroGarden update
It's been just under 4 weeks since we planted out new AeroGarden, and well, see for yourself!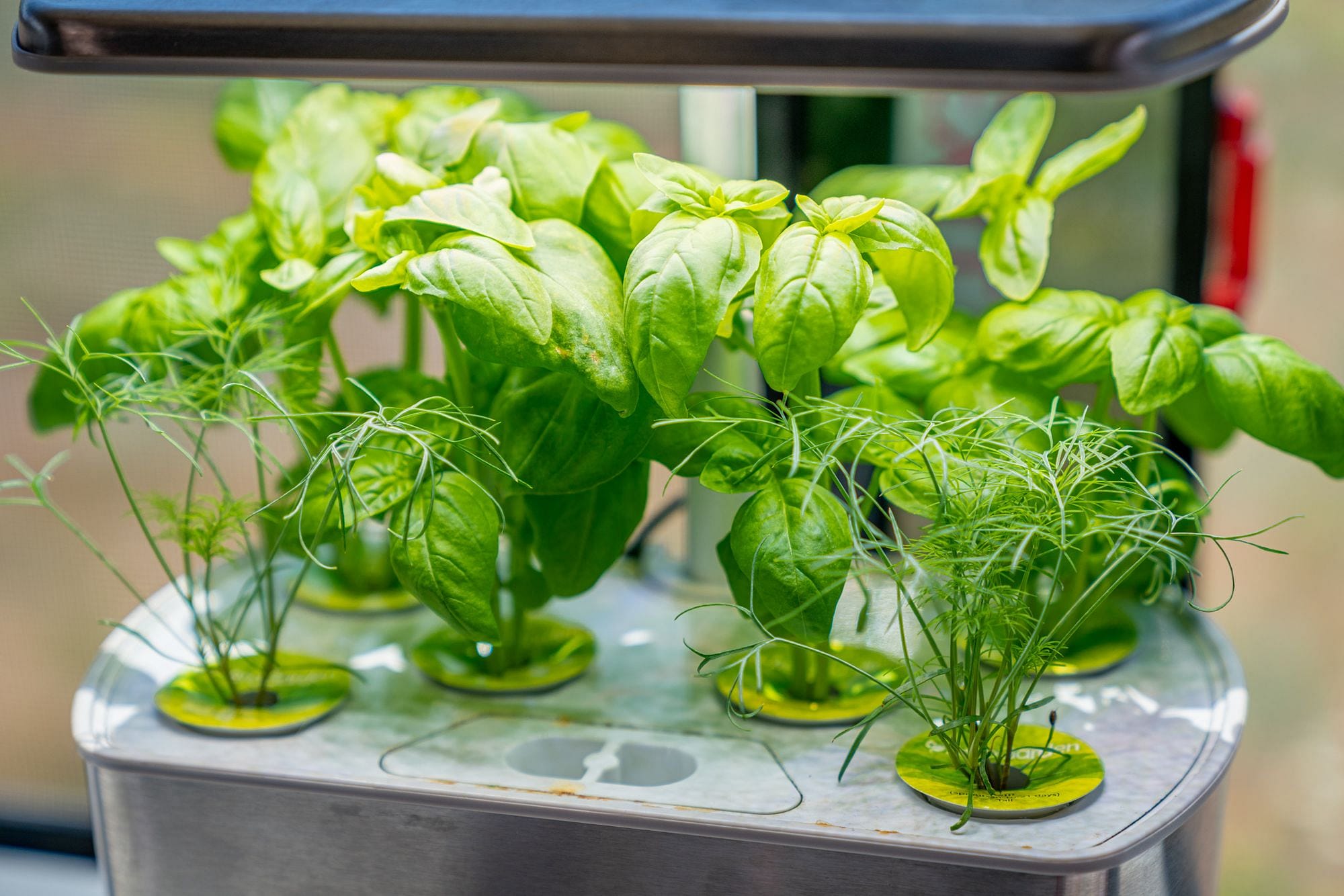 Isn't that incredible? Not only that, but we've harvested the basil twice already, before I took this photo! The basil is going absolutely crazy, and although the dill isn't as large yet, it's growing really well!
I foresee a lot of pesto in our future....