The temperatures are due to plunge this week, with temperatures below freezing for the next 7 days. Tonight it's forecast to reach 0°F, not rising above 10°F during the day on Friday or Saturday, and down to a chilly -6°F (that's -21°C for our metric friends) on Saturday night.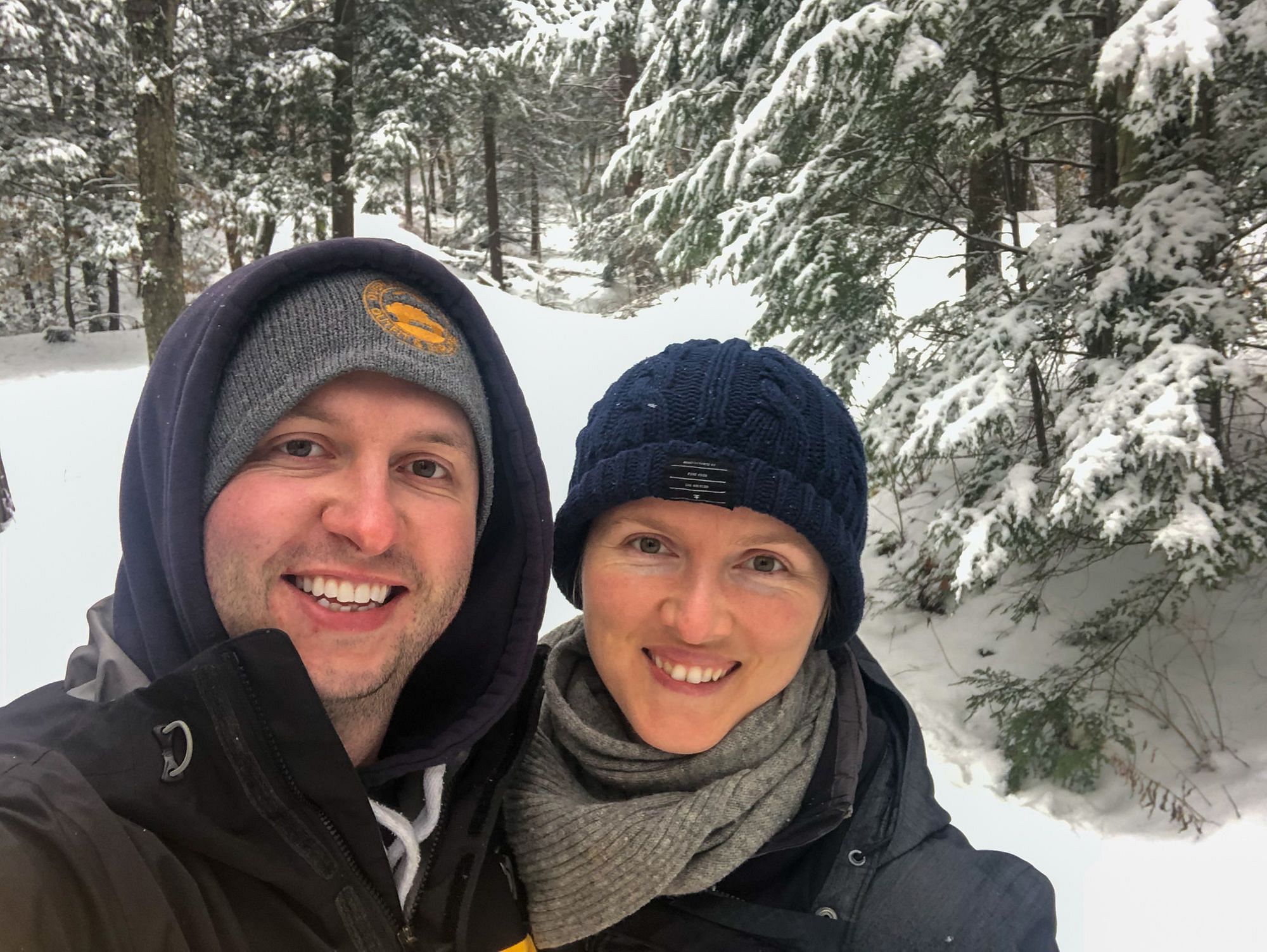 When we're not skiing, we've been staying warm and cozy inside our RV. All our preparations are working well - in fact, the owner of the RV park was inquiring the other day about our heated hoses because some other residents may be in need....
In last week's blog post, I gave an update on how much propane and electricity we've been using this winter. So far, at roughly the halfway point in the winter, we're still spending less than we had budgeted, but this cold spell will be a good test!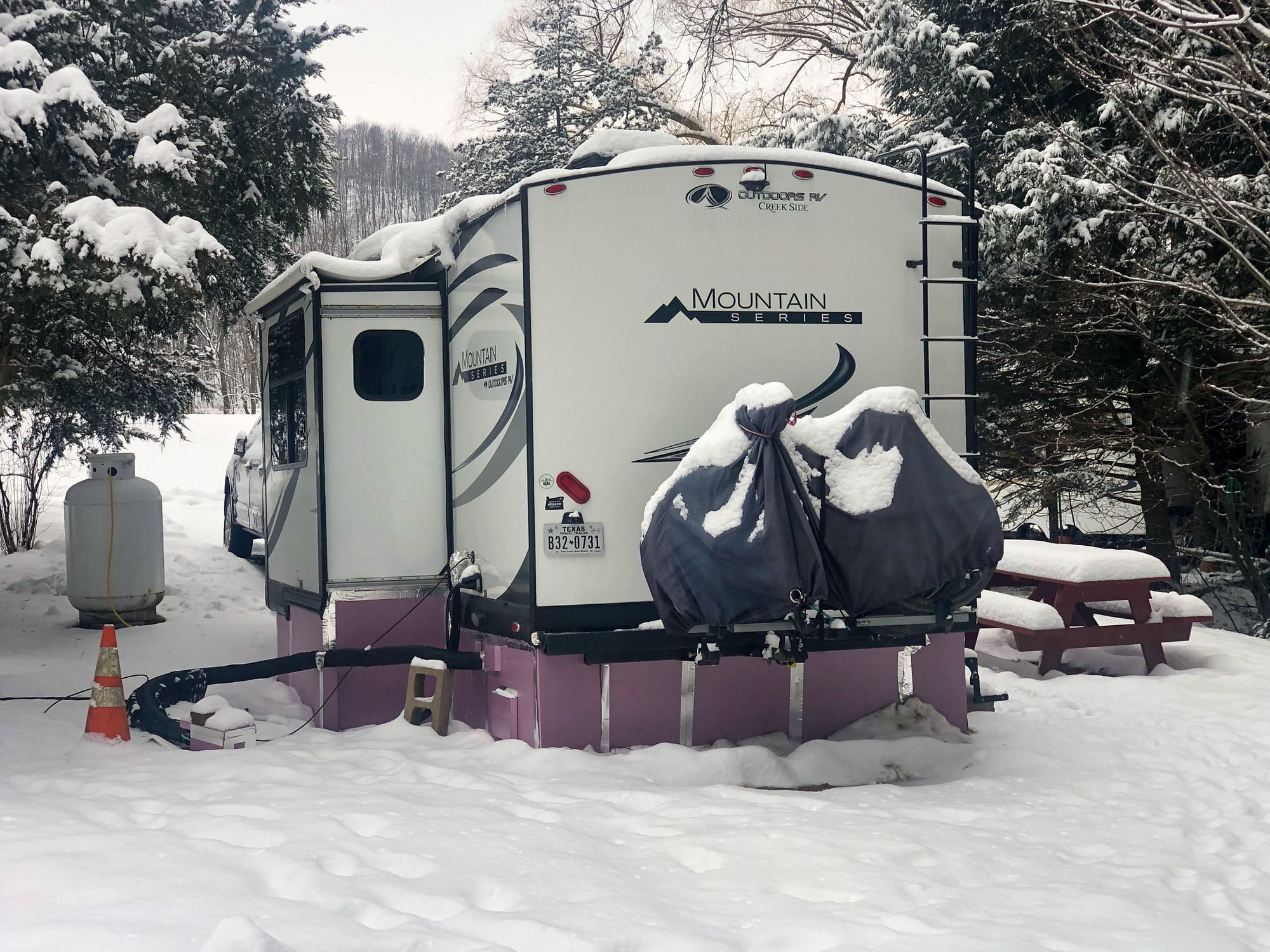 You Need A Budget
While we've always tried to be financially responsible, it wasn't until around March last year that we began formally budgeting each month. OK, that's not quite true - Diana has been budgeting for a long time, it was just me who hadn't. I was a little hesitant at first, but Diana convinced me to give it a try and it's been fantastic.
We've been using a tool called You Need A Budget (YNAB) - this is a referral link that will give you and us a free month if you sign up using it.
YNAB works as both a website and an app on iOS and Android, and unlike many of its competitors, it's an actual budgeting app vs a money tracking app like Mint. Over the past 9 months or so, we've been using it to get a good handle on exactly how much money we're spending, and on what.
Using that information, we've been able to find areas to save money each month, as well as ensuring we're saving for annual or infrequent expenses like new tires for the truck, ski passes or a trip to Europe.
If you are interested in trying it out for yourself, I'd highly recommend it. YNAB offers a free 34-day trial so you can see if it works for you.
Costco
One area that we've been trying to optimize is our spending on food. We were never big on eating out at restaurants anyway, and the pandemic has pretty much zeroed off that category on our budget.
Until recently, our average spend on groceries was about $650 per month. That's just food items we buy at grocery stores, not including alcohol or takeout, or non-grocery items we buy at the grocery store (e.g. cleaning products).
We recently set ourselves the challenge to see if we could reduce that to below $500 per month without compromising the quality of the food we're eating. Specifically, we like to buy organic-only for items on the Environmental Working Group's Dirty Dozen, and try to buy local wherever possible.
A big part of our plan is to make sure we're finding good deals, and oftentimes that means buying in bulk at Costco. We typically shop at Costco about once every 4-6 weeks - our last trip was just under two weeks ago.
We're often asked how we reconcile shopping at a bulk warehouse like Costco when we live in such a small space! To answer that, yesterday I published a blog post all about what we buy at Costco, how we fit it all in our RV, and how we make the savings add up!
So how are we doing with our new, $500 budget?
Well, right now, a few days before the end of the month, we've spent $499.81. The fridge and cupboards may be looking a little empty, but our meal plan will get us through to next week so we've made it!
If you're interested in seeing more about our last Costco trip, check out our latest video:
For now, my priority is making sure Diana doesn't try and reduce my "RV Upgrades" budget. Wish me luck!