Virginia to Florida
On Monday morning, we woke up at 6am and by 8am we were on the road heading south. The RV was staying in situ at the campground in Virginia, watched over by the RV park owners and our extensive home automation and camera system.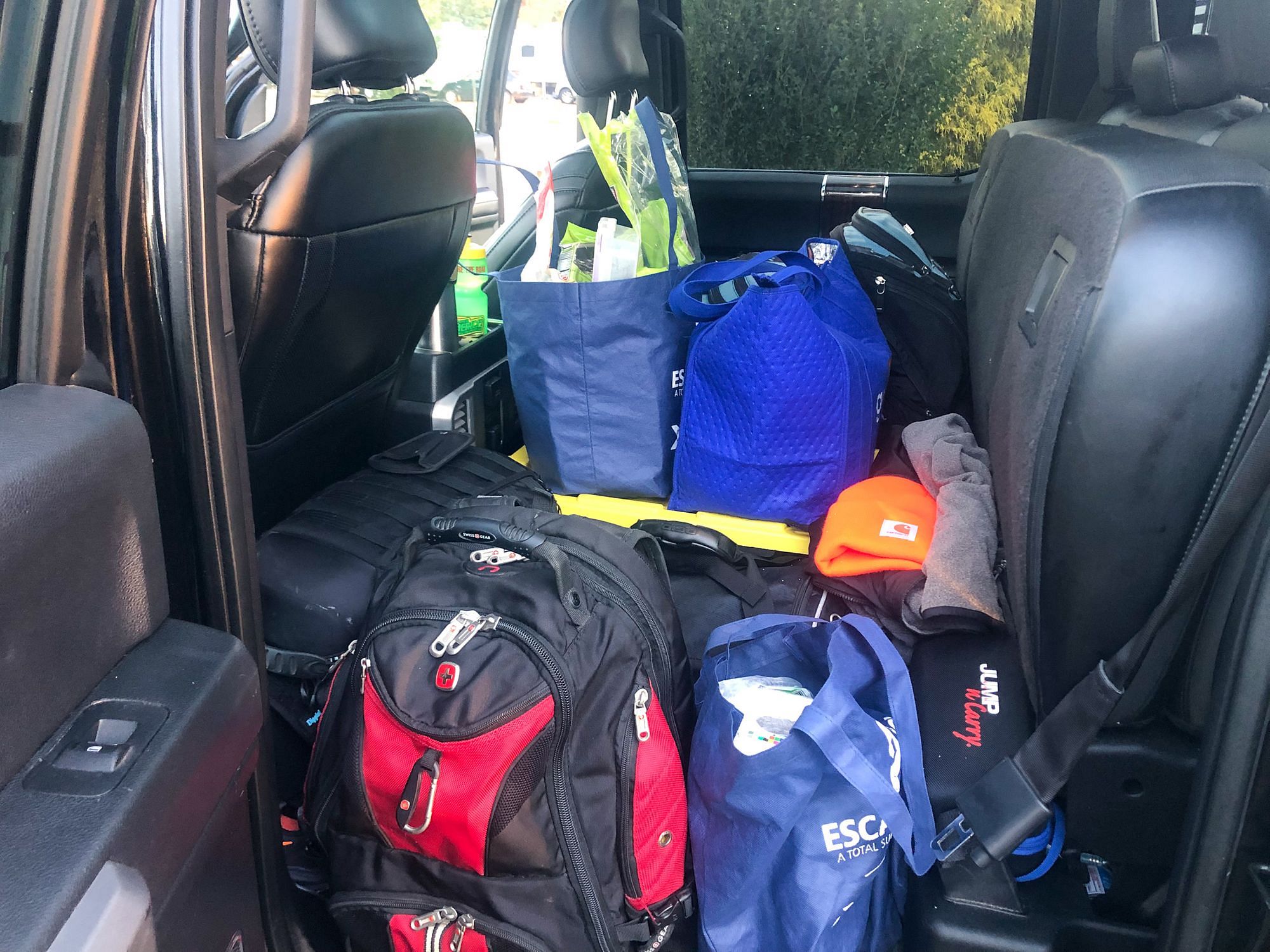 Meanwhile we were on what would be the longest driving day without the RV since we hit the road full-time in July 2018 - over 500 miles from Virginia to Georgia.
But along the way, we had a couple of stops planned. Our first was in North Carolina where we stopped to meet Alex Kretzschmar, co-host of the Self-Hosted podcast, for a coffee.
Despite having been a guest on their podcast and spoken at length online, we had never met in person so it was great to finally meet. Alex also spent much of his life in the UK before moving to the US several years ago, so it was good to share stories about our trans-Atlantic migrations!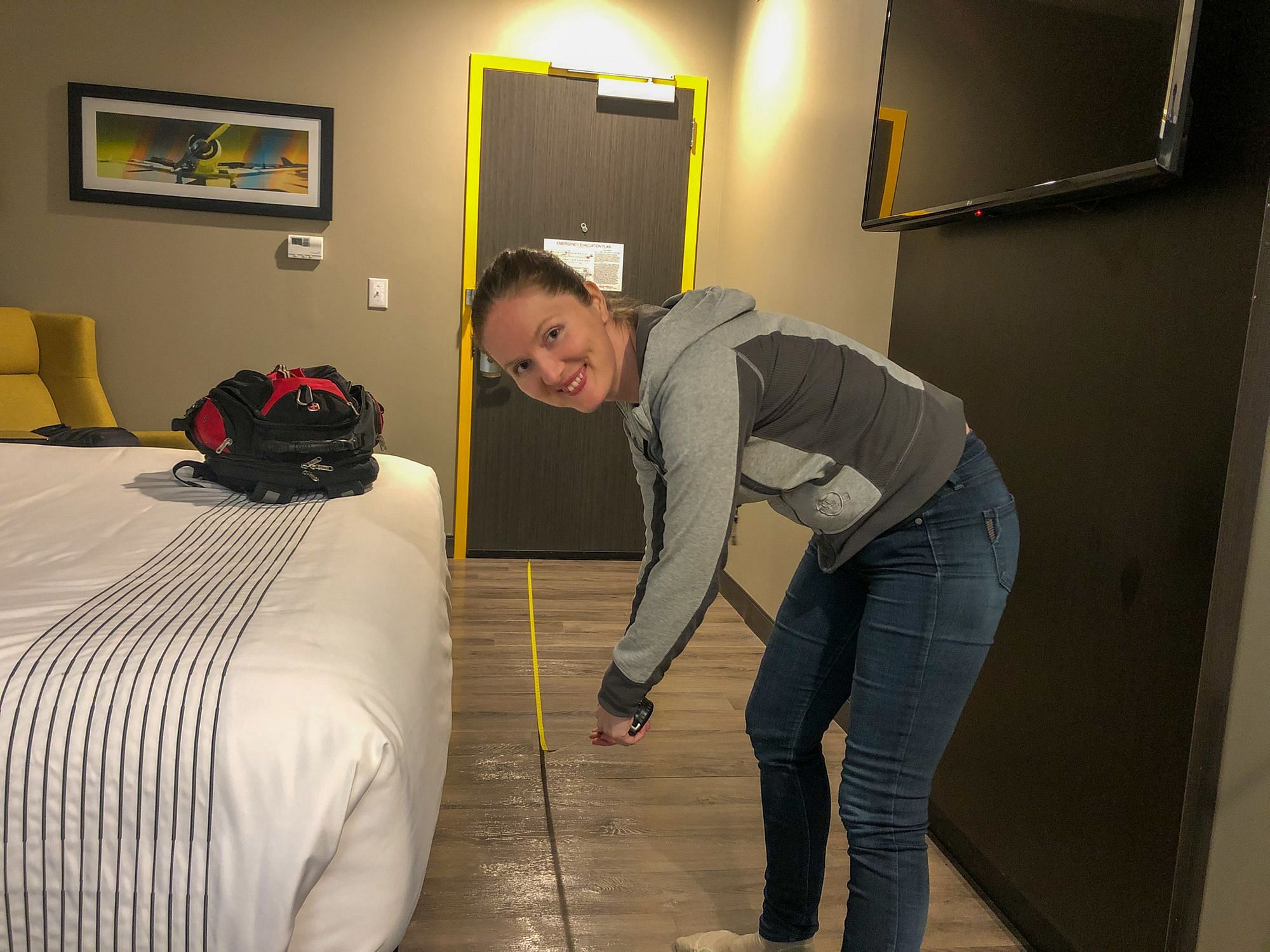 After an overnight stop in Savannah, GA we continued south, stopping for coffee with another friend in St Simon's Island. It was the first time we'd ever visited the area and it was so beautiful! Even though we're building our home in Vermont, we very much intend to continue RVing and look forward to exploring more of this area in future.
It was almost 5pm by the time we arrived out our Airbnb in Southeast Seminole Heights in Tampa, FL - a cute little 1-bedroom studio with kitchenette, just 6 miles from the Florida State Fairgrounds where the RV Supershow is held.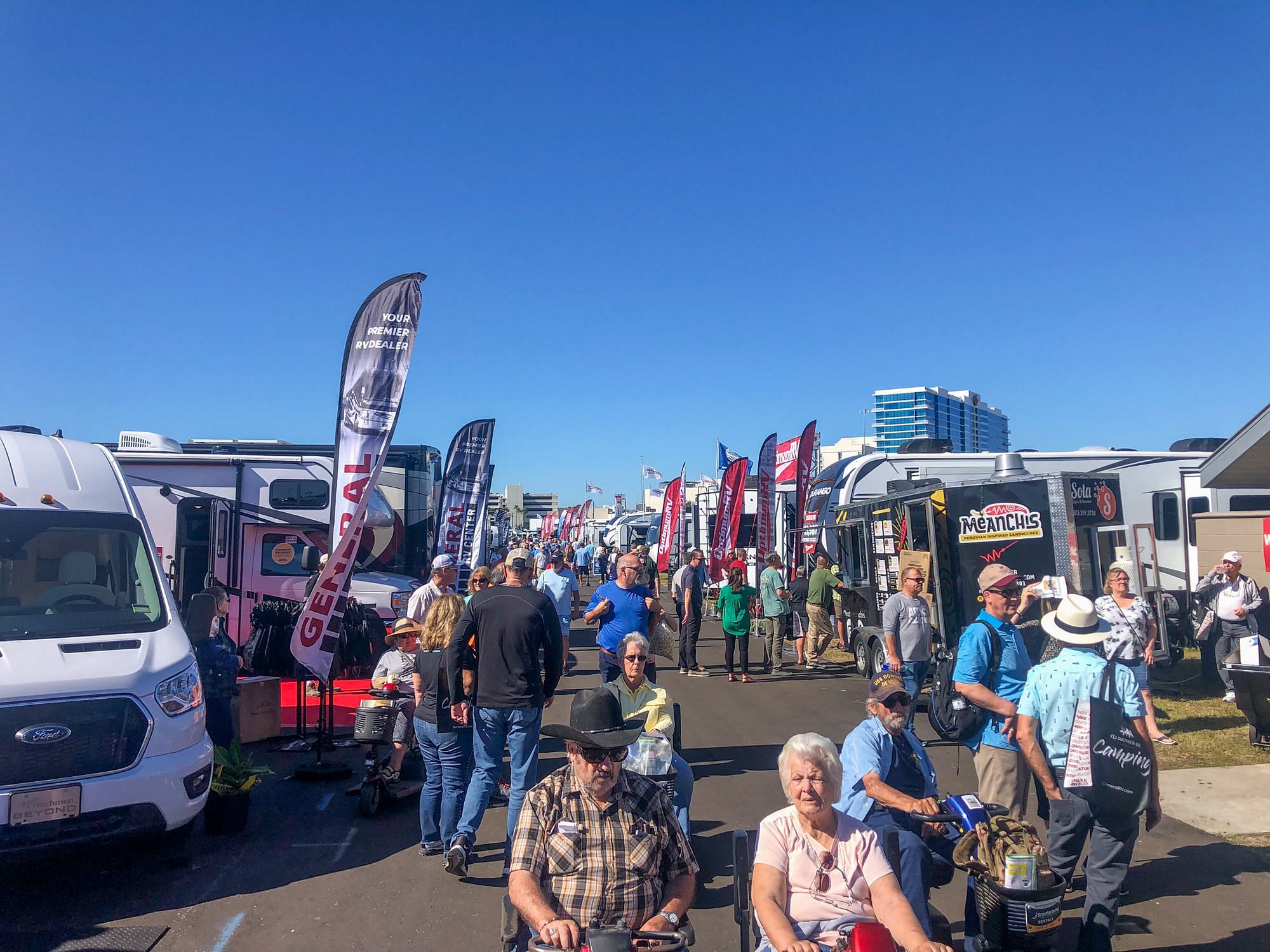 Catching up with friends
When the Covid pandemic first started, we were already boondocking on our own in the middle of the desert, trying to recover from the social overload during the holidays and beyond. In April 2020 we headed north to Boise, ID where we stayed with our friend Cortni (aka The Flipping Nomad) while we remodeled our RV, then stayed with our friends Brian & Leigh (founders of Campendium) in Washington for a few months.
Since our coast-to-coast drive from Washington state over to New England in August 2020, we've been somewhat isolated from our community of RVer friends, most of home tend to focus their travels out west.
In fact, we've only seen two of our RVer friends since arriving in New England when they found themselves, by chance, just half an hour away from us while attending a friend's wedding!
So for us, the Tampa RV Supershow was far more about seeing old friends than it was the RVs - although that's always a bonus!
And honestly, the past couple of days have been wonderful. We've caught up with so many people we haven't seen in years - not least Cortni (aka The Flipping Nomad) who we surprised over at the Lippert booth! We absolutely love Cortni's work, and her latest rig for Lippert Scouts is no exception - from concept to reality in just 60 days, the paint was still drying as it rolled into the show!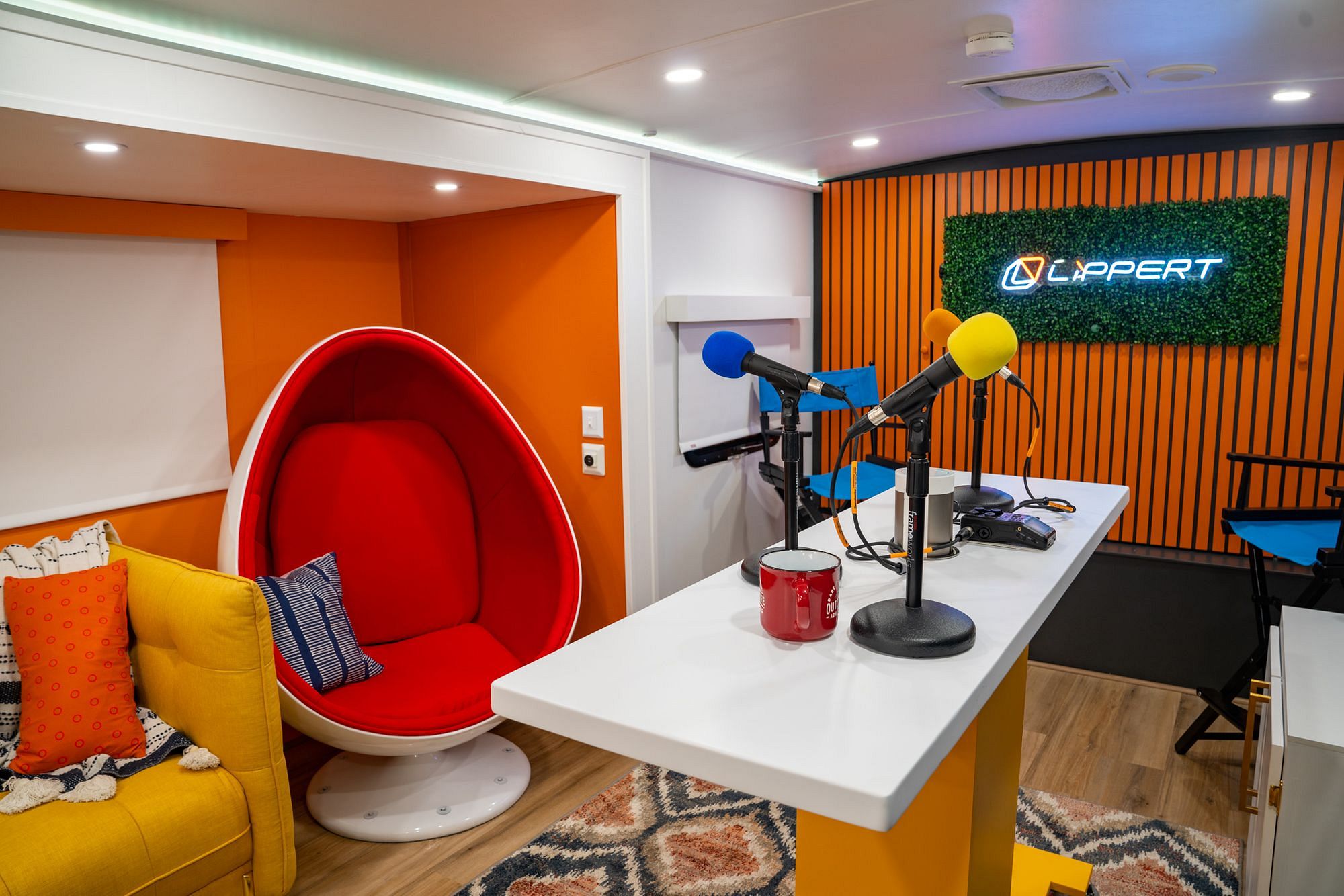 Cortni isn't only an inspiration to us, but also a teacher - she was integral to making our own RV remodel so successful, not just by giving us full use of her workshop, but with her ideas, recommendations and guidance. If you're interested in remodeling your own RV then I highly recommend checking out her RV Renovation Course.
We also had a chance to spend some time with Phil & Stacy (aka You, Me & the RV), and the stark realization that we haven't seen them in over 2 years. The last time we met was in Texas when they joined us for a cooking class at Sur La Table in San Antonio, TX. It was awesome to catch up with them - we just mustn't wait so long next time!
The Tampa RV Supershow is absolutely massive - it easily took us 15 minutes to walk from one end to the other, and yesterday there were 22,000 people attending! But among the crowds we also bumped into several other RVing couples we know, including Dan & Lisa (aka Always on Liberty) over at the TechnoRV booth, and Marc & Julie (aka RV Love) signing books at the Battle Born booth where we stopped by to help answer some questions for a while.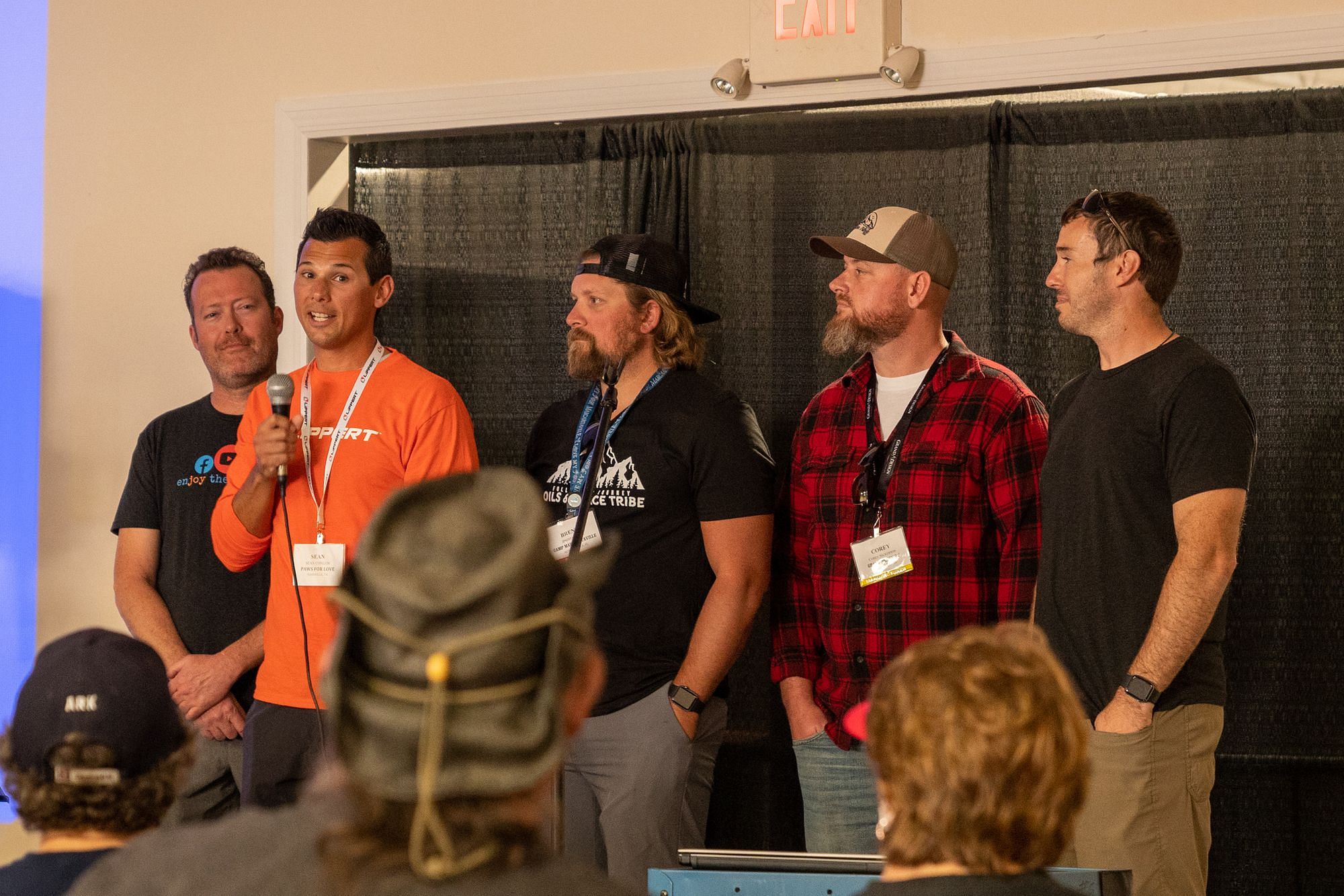 In addition to seeing old friends, we also made some new friends too, like the wonderfully friendly and interesting Sean and Christina (and dog, Nash) from Paws for Love who were great to chat with over dinner and with whom we have a lot in common!
Smart RVs
On Thursday we took some time to wander around the huge selection of RV and vendor booths. Given our interests, we were particularly interested in seeing what new innovation we could find around automation, Internet of Things and smart RVs.
The answer, sadly, was disappointingly little. While there were examples of centralized control panels and touch screens in Airstreams and other RVs, this is just scratching the surface of what the technology can do - as we've proven in our own RV.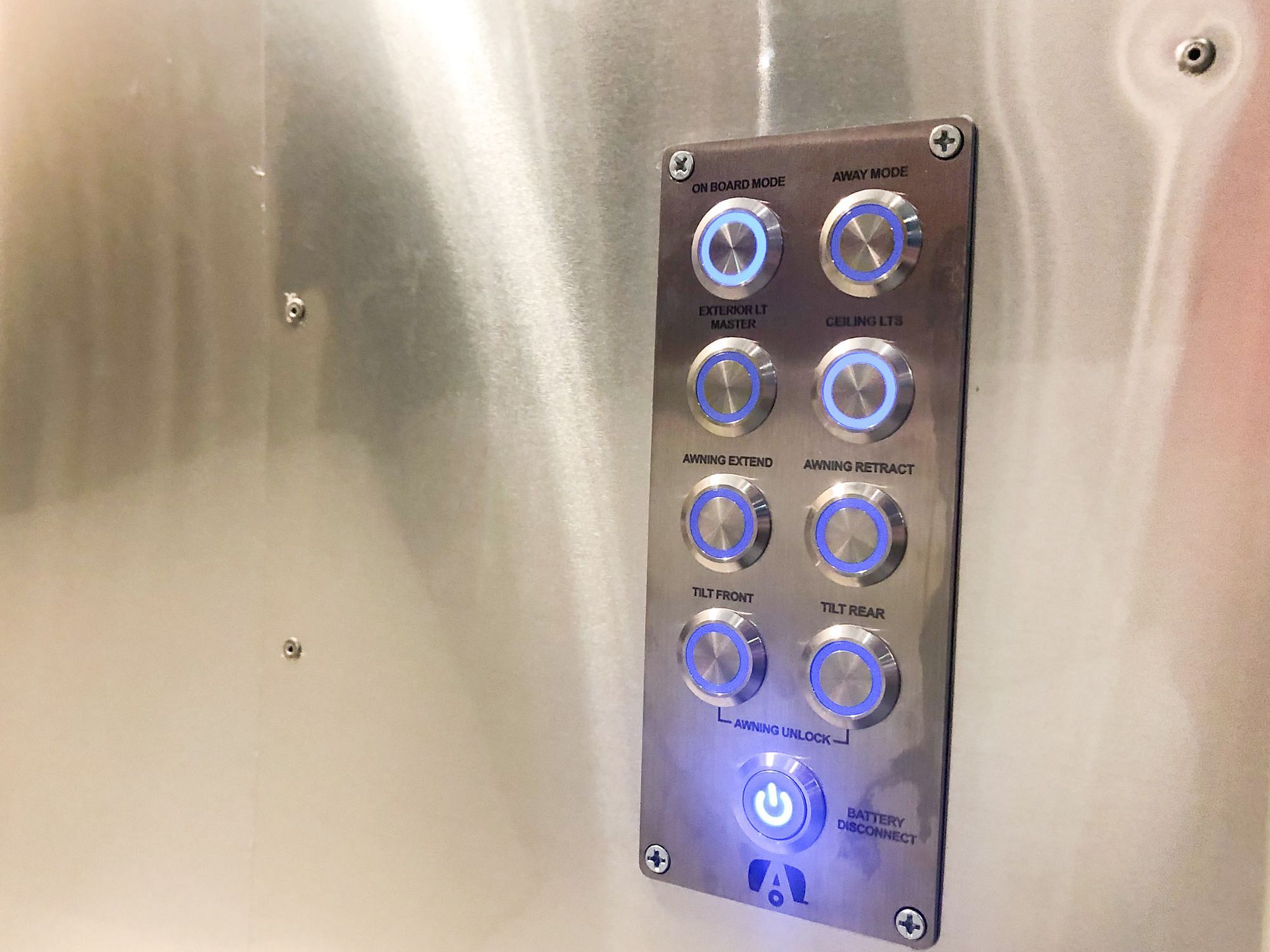 Unfortunately the reality is that as demand for RVs has boomed in the past 18 months, innovation has taken a back seat to driving up production volumes. Maybe next year there'll be more to see!
Ember RV
One company flying in the face of the lack of innovation is Ember RV. We walked past their booth several times before stopping to learn more, but I'm so glad we did! We were so impressed with what they're doing that we've done a complete write-up about Ember RV.
They've been collecting some of the top talent from the industry, and focusing their team on a goal to produce a better RV. They're setting out to build high quality, well-thought out, durable and desirable RVs - aiming to deliver real value, even if that means a more expensive end product.
For us, this was so refreshing to see as it marks a real shift in the industry. If you haven't heard of them before (we hadn't!) then check out our blog post above and learn more about them.
Next stop: Texas
As I'm sitting here on the patio outside our Airbnb writing this blog post, it's 76°F (24°C), albeit a little cloudy today. Back at home in Vermont, the temperature was a bone-chilling -15°F (-26°C) this morning, while the temperature never climbed above freezing today where our RV is parked in Virginia! Needless to say, we're making the most of the warm weather!
But tomorrow (Saturday) morning we're leaving Tampa, FL - back on the road and heading west. Our goal is to reach Houston, TX by Sunday evening - just under 1,000 miles from Tampa.
Then on Monday we'll be emptying our storage unit into a U-haul trailer and beginning the 1,300 mile journey back to our RV in Virginia where we'll stay over for one night before continuing north back up to Vermont to unload the trailer.
In other words, by this time next week we'll have driven about 2,500 miles through 10+ states - a long week. Wish us luck!