As an Amazon Associate we earn from qualifying purchases.
Picking wild strawberries
Having been cooped up in and around our RV for a couple of weeks, we decided to head out exploring on Sunday. A couple of months ago, Brian and Leigh had been hiking in the National Forest about an hour from here and had found an area filled with wild strawberry flowers. Maybe there would be some fruit now?
The four of us traveled back to the same spot, up near Oroville, WA in the Okanogan-Wenatchee National Forest. Much of the trail was lined with strawberry plants, but no sign of fruit.
Until about a mile from the trailhead, Diana spotted a tiny wild strawberry. And then we started finding lots more!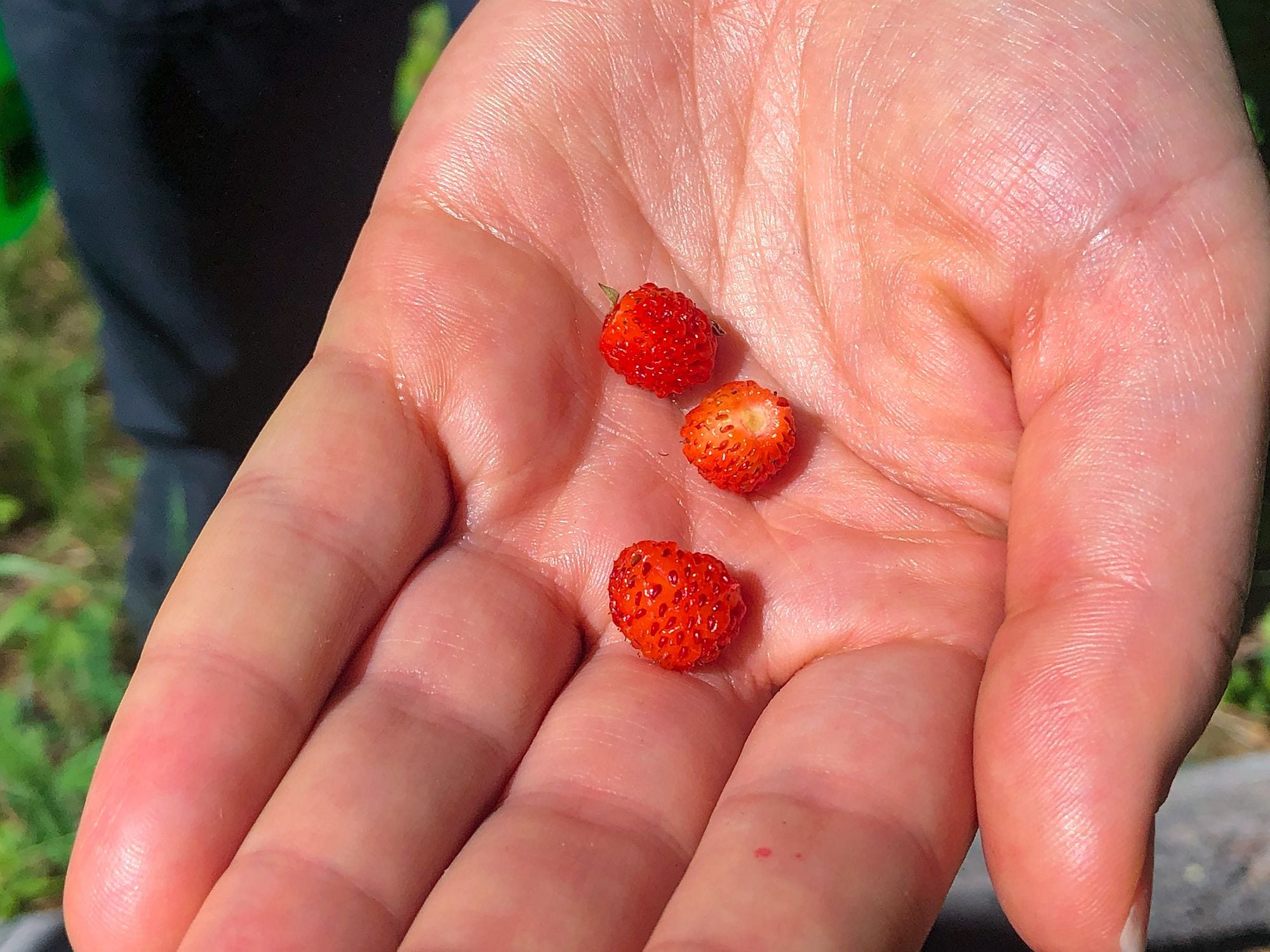 The fruit were tiny, but so flavorful and sweet!
We spent the next half hour or so grazing our way along the trail, finding these tiny but delicious wild strawberries; a very fun way too spend the morning!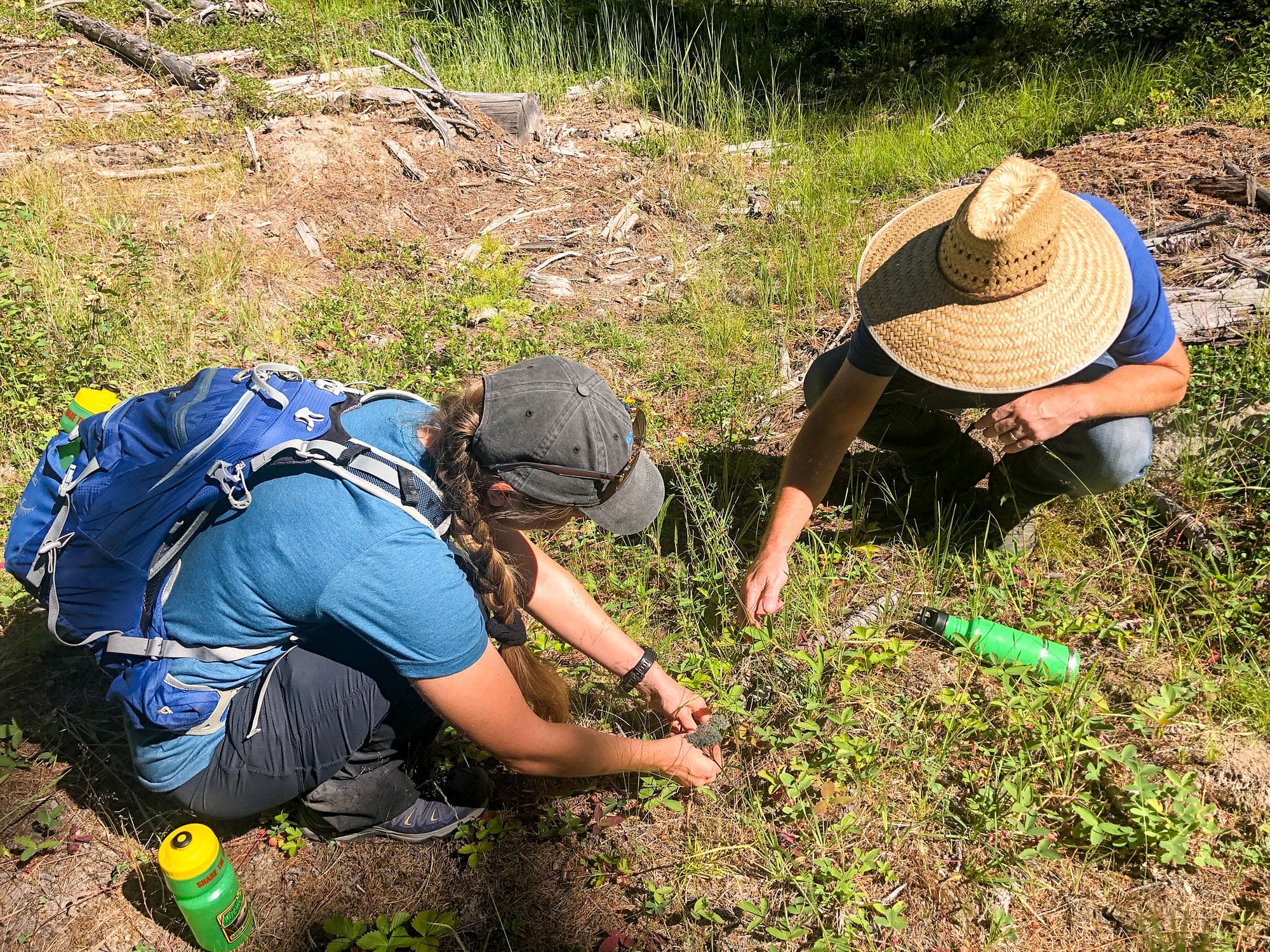 Wildfires
Just a few hours after returning home, the peace was shattered.
We had just finished a late lunch when we heard shouting outside. It was a neighbor, alerting us to a cloud of smoke climbing up behind the hill near us.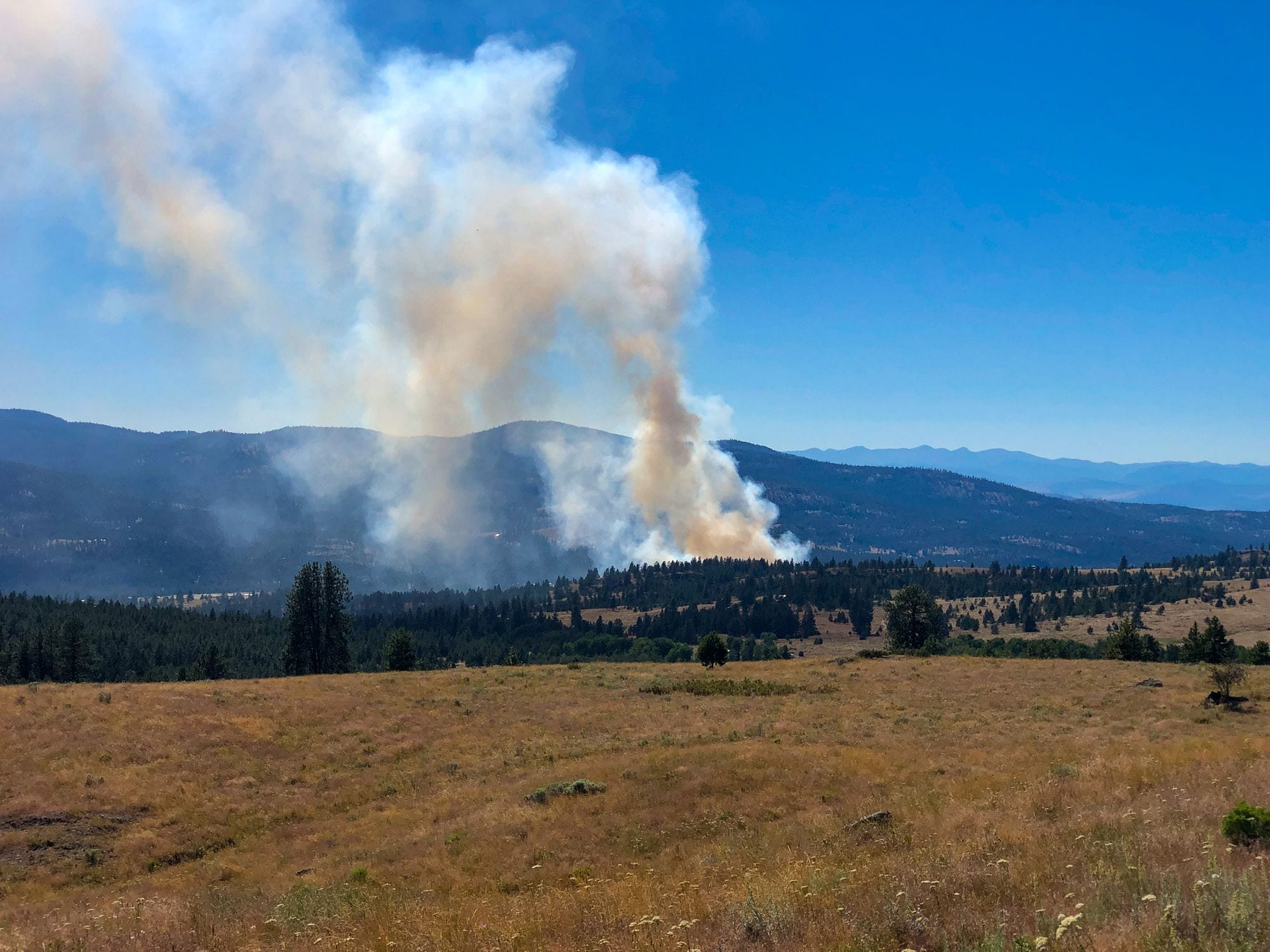 Wildfires are common out west, and having previously live in the Bay Area in California, we were familiar with the threat. But this was a little too close for comfort!
Fortunately, the area is really well set up for communications. There is an active Facebook group, managed by people directly involved in the response providing almost real-time updates. There is also a radio scanner station on Broadcastify that relays updates from all the relevant crews working in the area.
So while Diana and Leigh began monitoring those channels, Brian and I took a drive along the access road next to their property. The fire was about 5 miles away, down near Long Lake.
The emergency response teams jumped on it - fast and hard! While it was near a lake, it threatened several nearby properties.
Even by the time we knew about it, they were already hard at work. Over the next couple of hours, apparently there were 24 different units brought in to deal with it. There were helicopters on site (albeit not visible from where we were), and we watched as small fire planes hit the fire, followed by two DC87 tanker planes!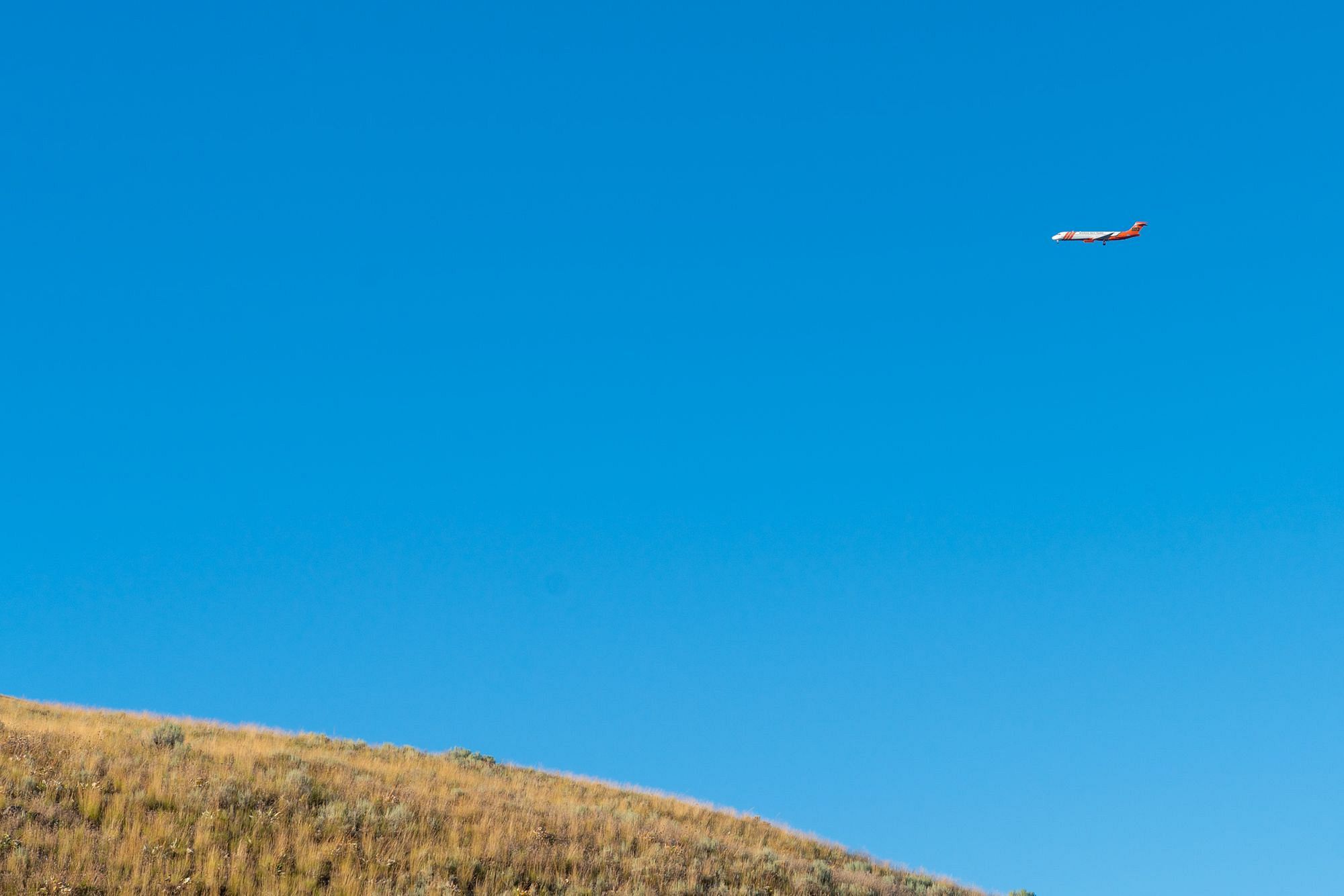 Meanwhile, we positioned the trucks ready to hook up, and prepared inside so we could leave quickly if necessary - we were about 100ft outside of the Level 2 (Be Ready) alert area.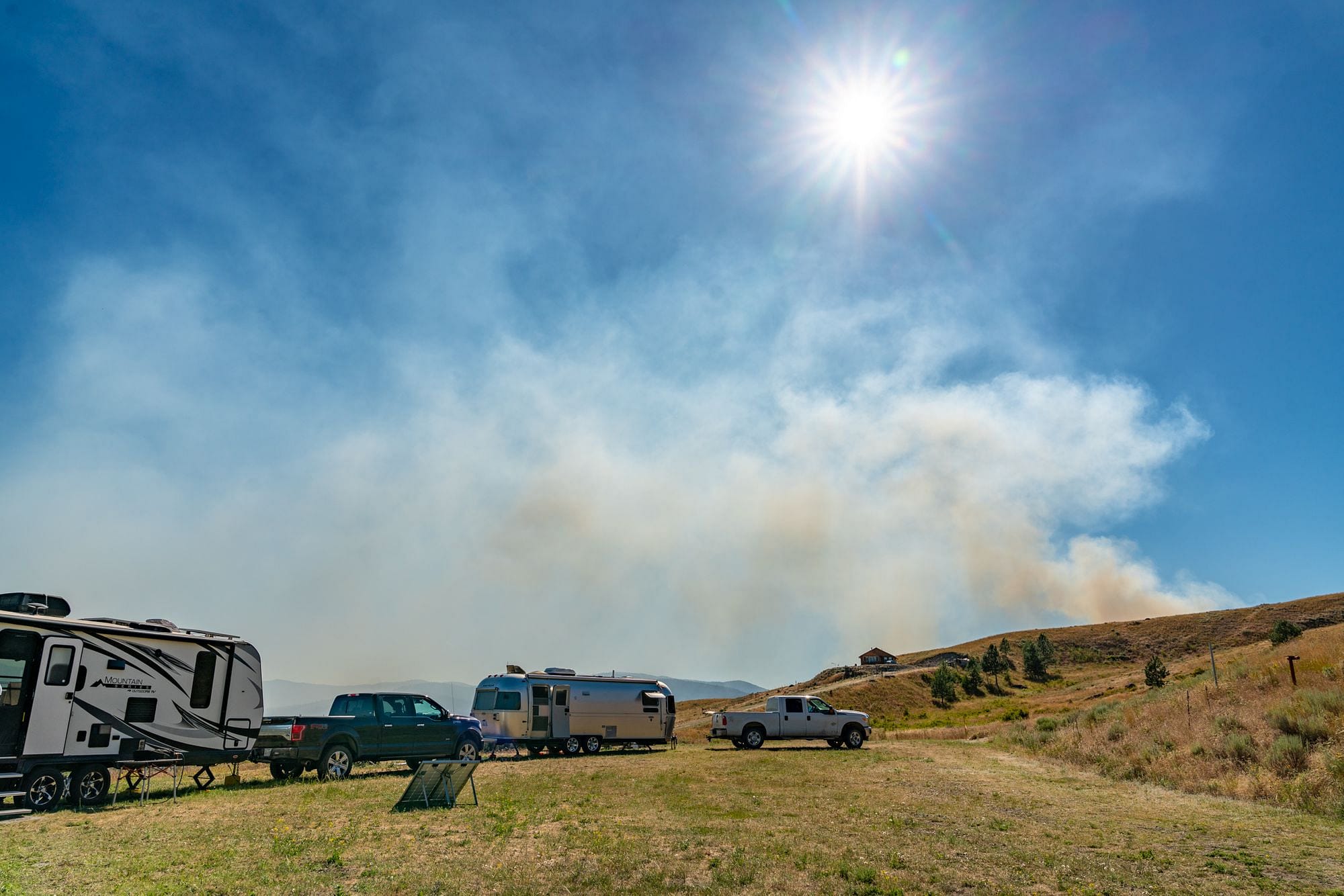 However, as the evening drew on, it became clear they were getting the fire under control. It took them a couple of days to completely snub it out, and by the end it had burned about 30 acres! Fortunately nobody was hurt and I don't think any structures were damaged!
But that wasn't the end of it. On Monday, late in the afternoon, we heard about more fires. Several fires had started near Highway 20 (named the Anglin Fire) - our primary exit route to Tonasket, WA. There was suspicion of foul play, and the fires threatened several structures. Another fire (Green Fire) had started some distance to the south as well - not an immediate threat to us, but it split the resources.
Once again, crews hit the fire hard. Although they were about 10 miles from us and heading in the opposite direction, they were growing fast. We made the decision to hook up the trailers and leave - we'd head away from the fire and find a Walmart for the night! When your house is on wheels, we have the luxury of easily evacuating.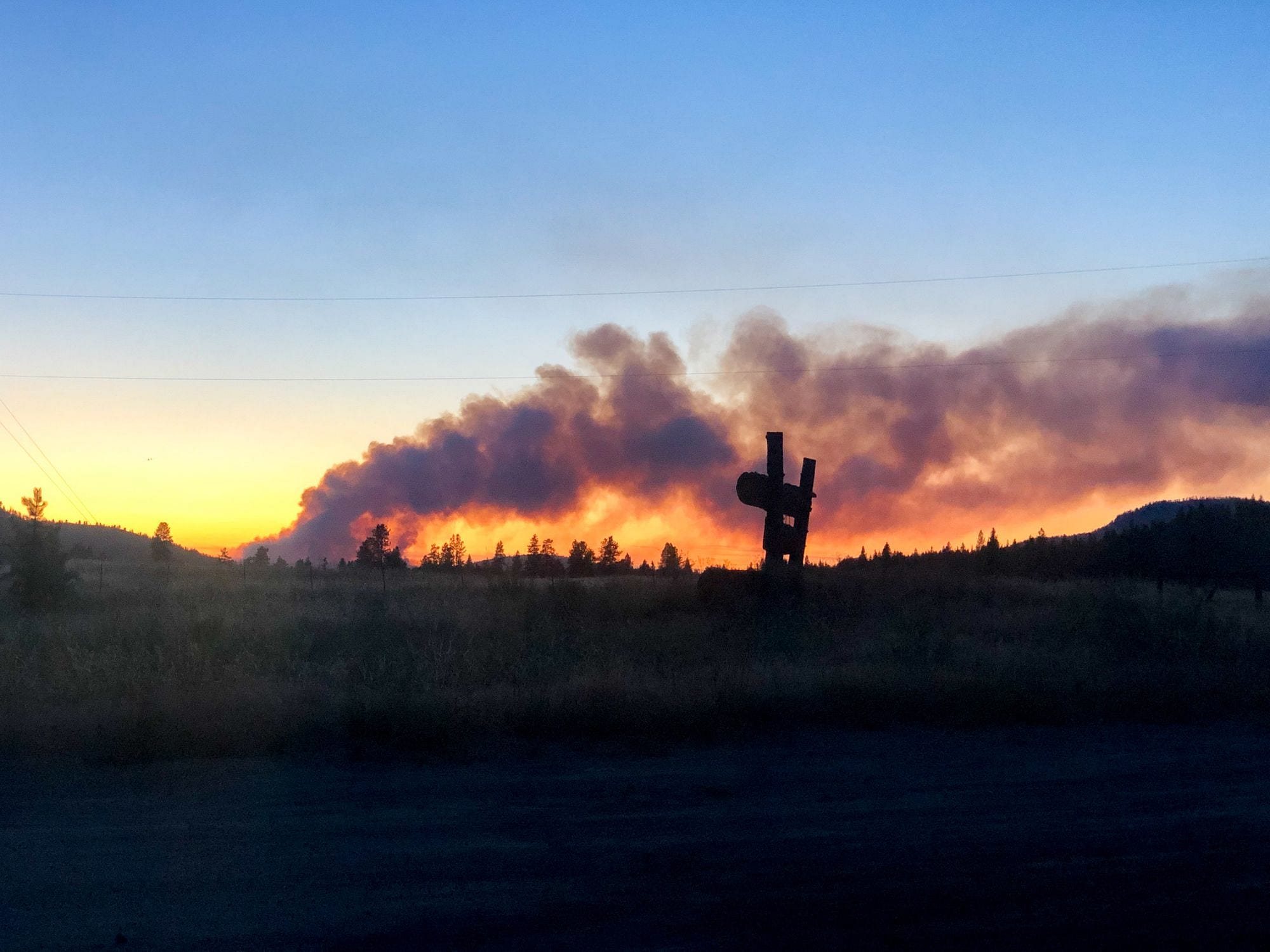 But at the last minute (literally, at about 8pm) we changed our mind. While the area around the fire had been evacuated, reports were consistently showing that the fire showed no signs of moving towards us. We decided not to evacuate - but left the trailers hooked up (slide in and stabilizers up) so we could be rolling in minutes if we had to!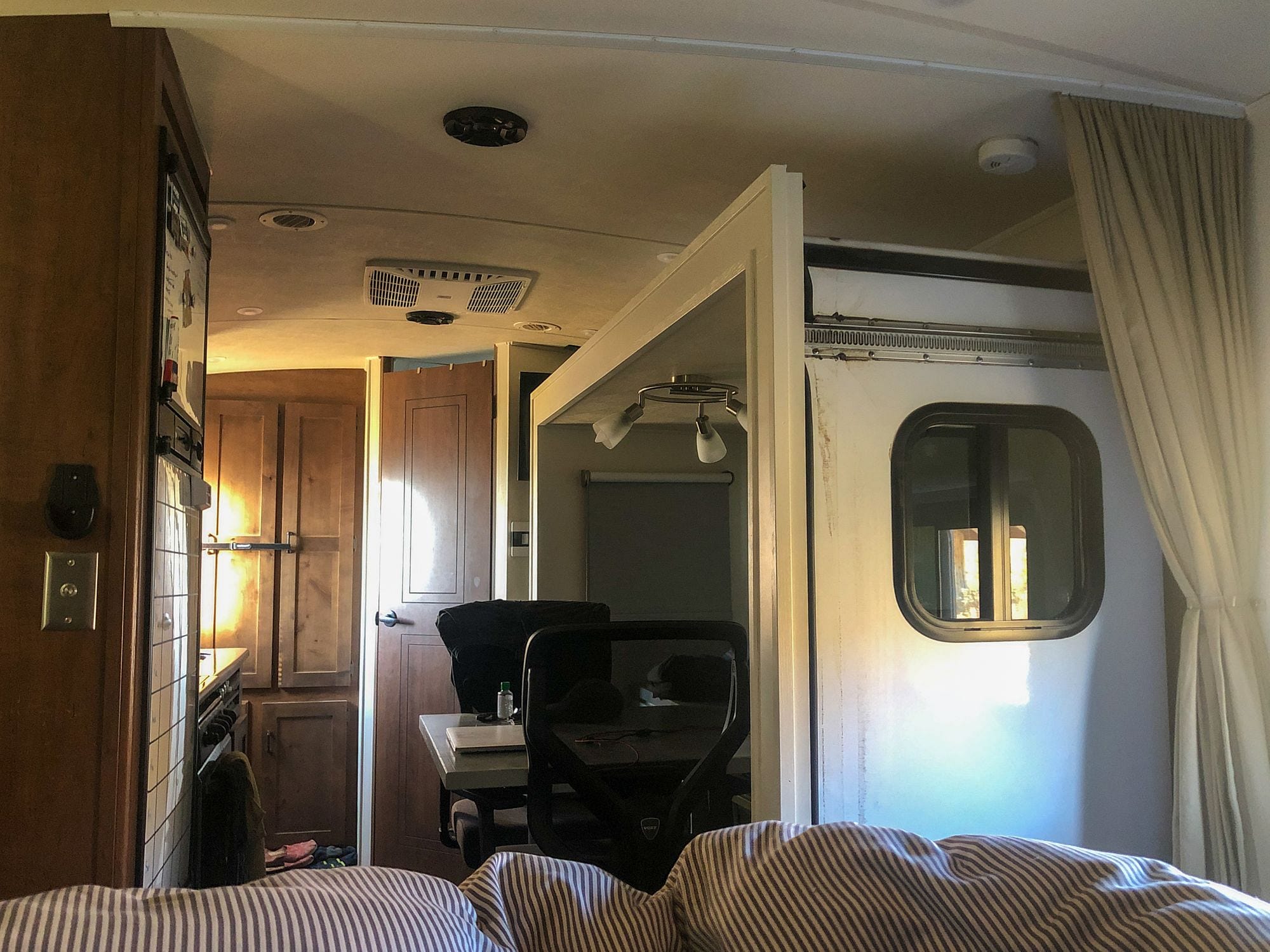 Crews worked through the night - and the next day too! Brian and I drove through the area to go to town on Tuesday - they were still hitting the fire hard! We stopped briefly and watched 4 helicopters fill water and dump it on hotspots.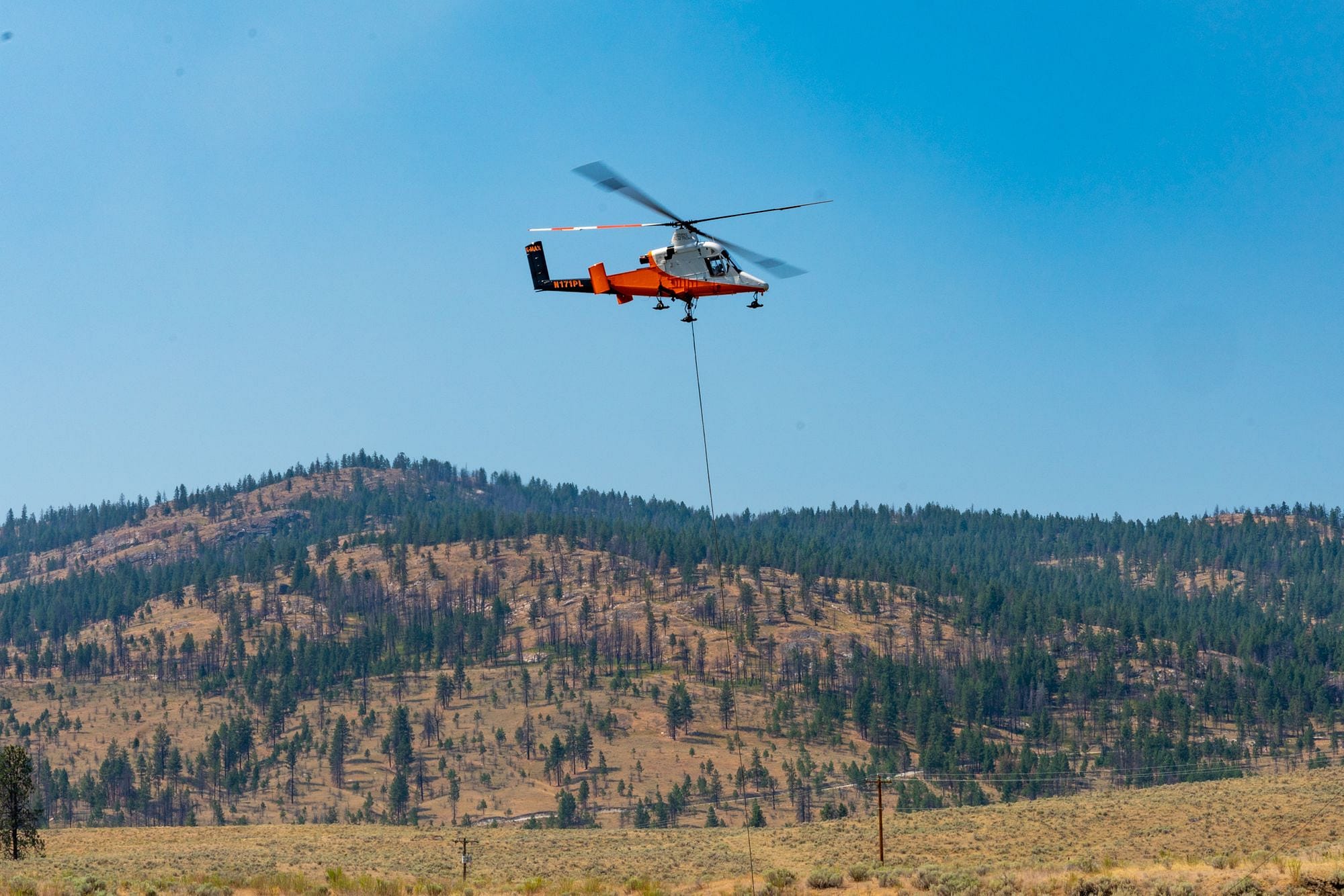 The fires are now mostly contained and extinguished. The Anglin Fire near Highway 20 apparently burned 1,700 acres and destroyed one home, while the Green Fire to the south burned 1,500 acres.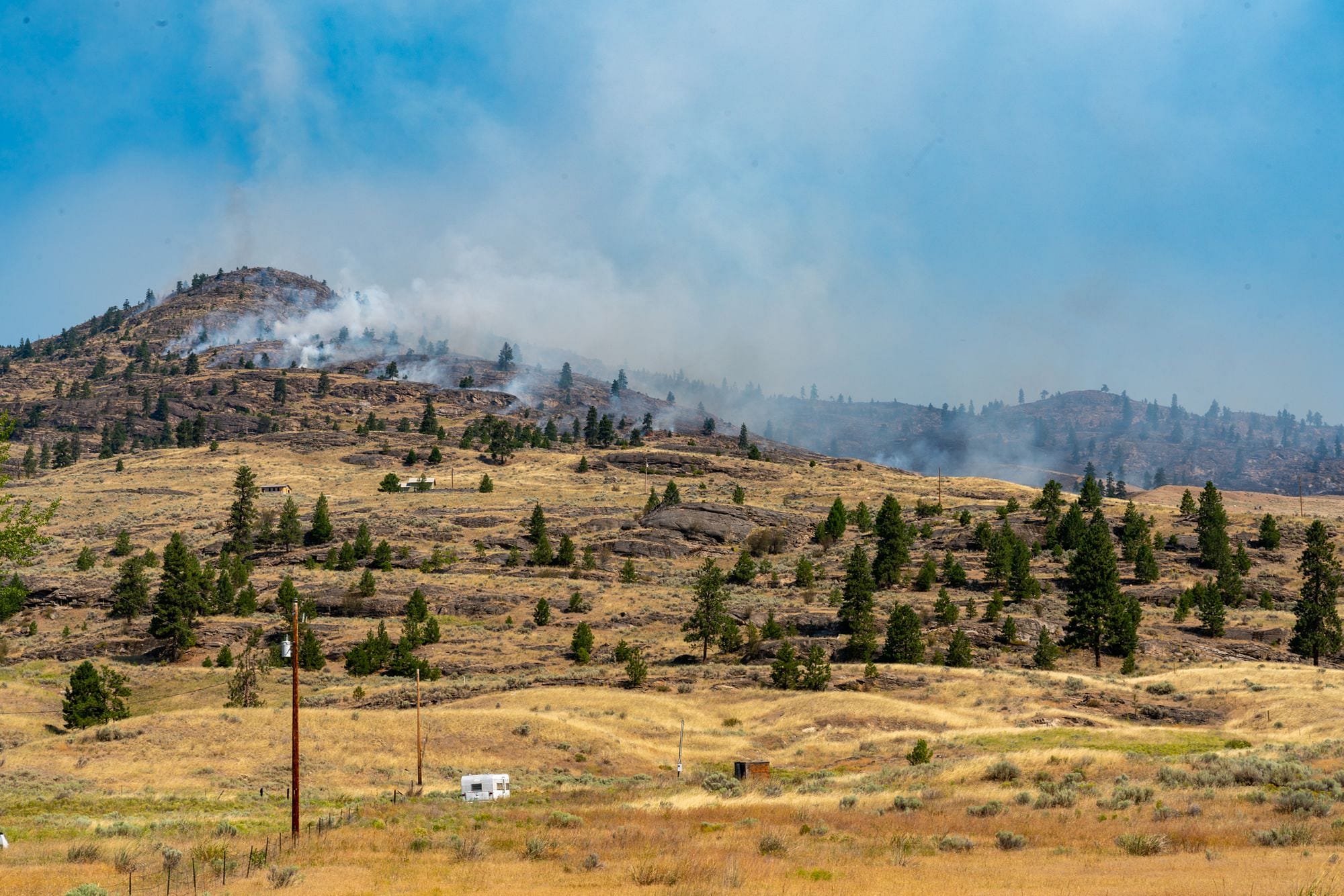 The response to the fires has been incredible (we've had local and not so local crews, including some from Canada), but this hot dry weather has turned the area into a tinderbox. While we're all safe and well, it's been an important reminder to always be alert and ready to leave if we have to.
New pizza stone
Early on in our RV life, we learned that a good pizza stone is the difference between an RV oven that burns the bottom of your food, and one that works great! It helps dissipate the heat more evenly - and is also great for pizza!
We've long recommended one that fits our oven perfectly and is made from Cordierite which is strong enough to resist the heat of direct propane flame.
Well, on our drive to Washington, it broke.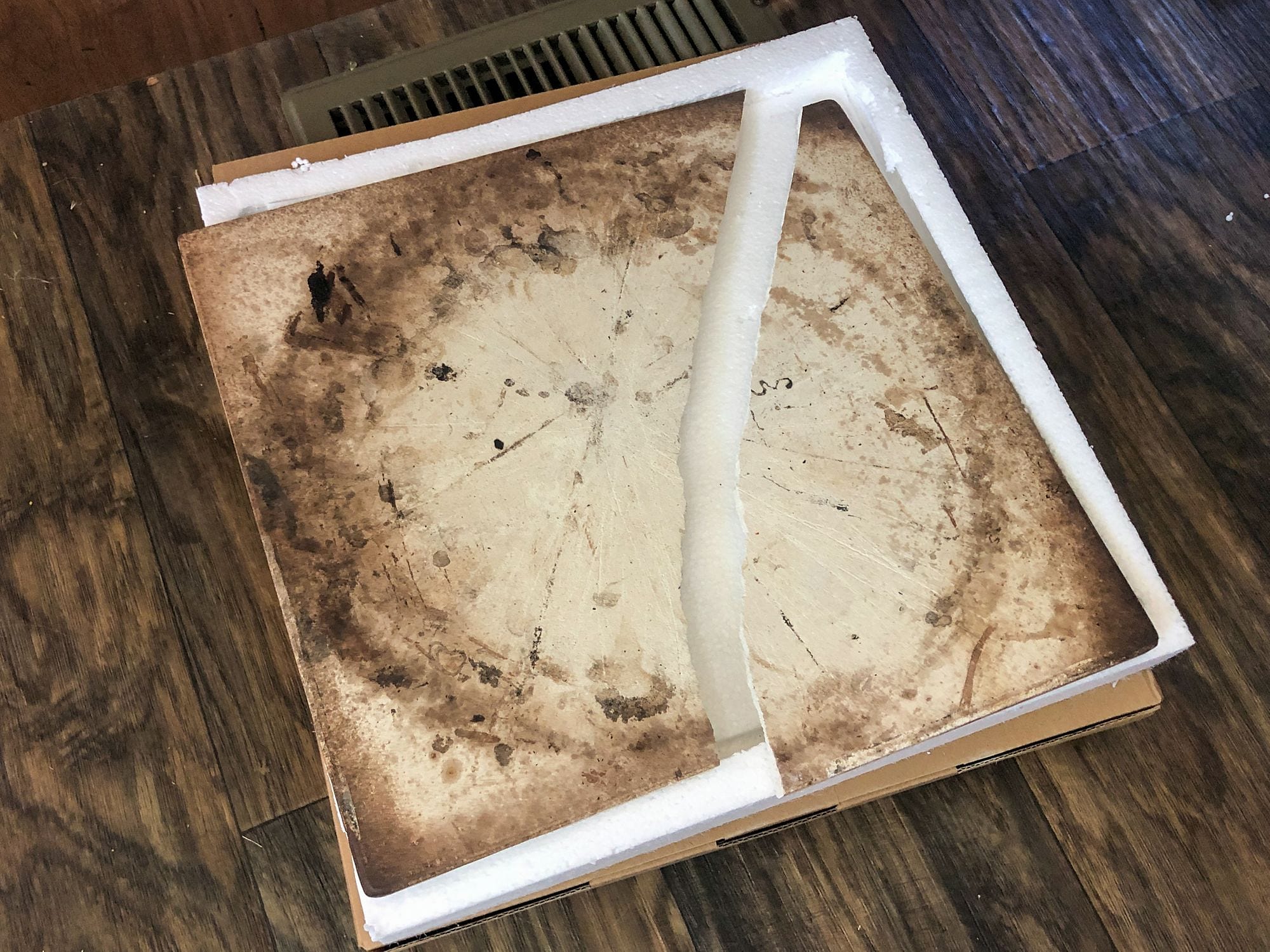 For the past 2 years, we have always stored it in the oven for travel, and other than a little dust and a few chips on the edges, it's never been an issue. But I guess at some point on the drive here we must have given it a hefty jolt.
However, we liked the pizza stone so much that we bought another one. It's exactly the same, but this one is black glazed. We've used it already (twice!) and so far so good!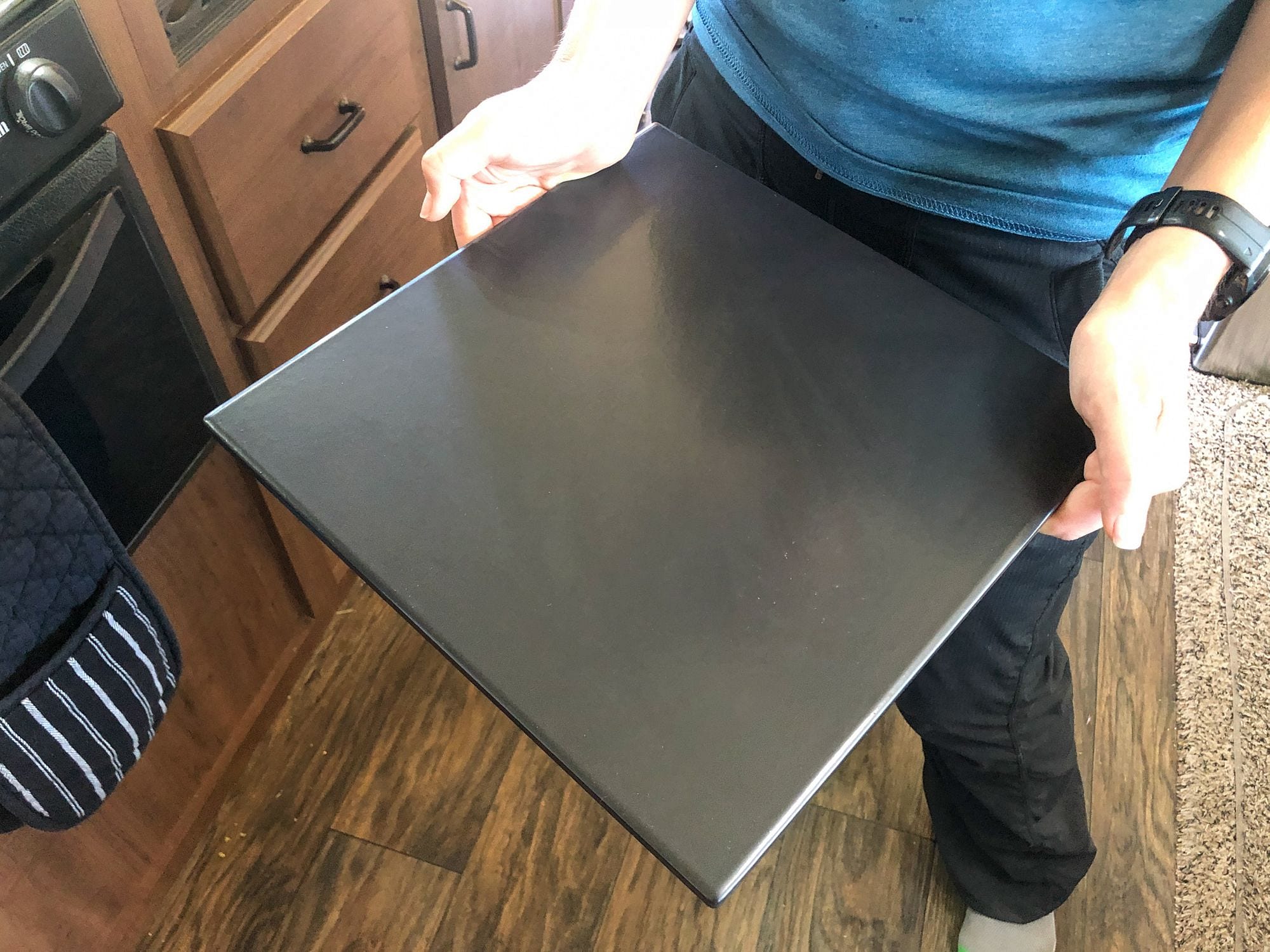 The NUC is dead, long live the NUC
Last week I mentioned that the Intel NUC, the little computer we use for managing all our home automation in the RV, had died and was being replaced under warranty.
The new unit arrived on Monday evening, and so far so good - it works! I'm taking care to document the process so I can share that on our blog for anyone interested in setting up their own home automation system.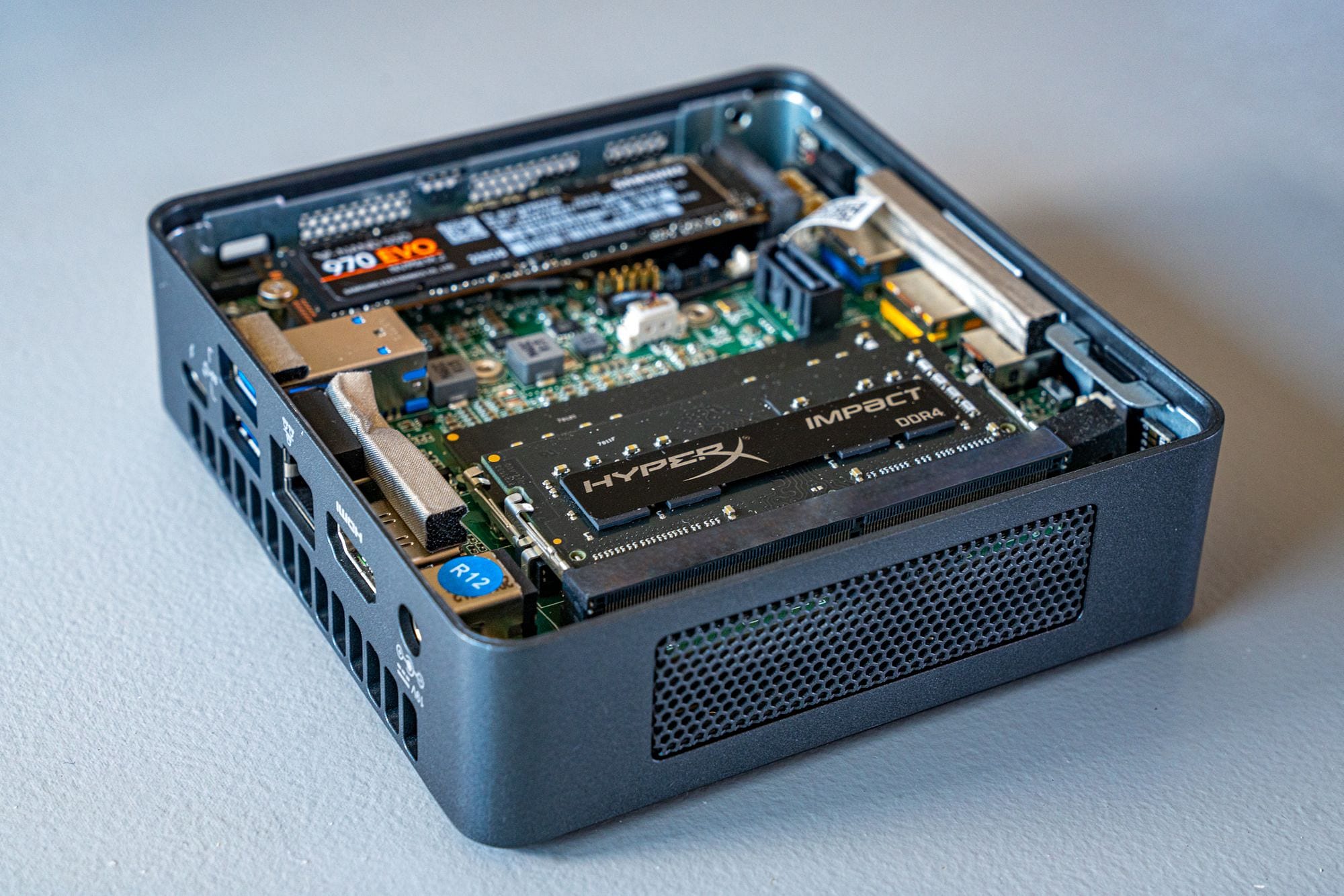 I've disappeared down the homelab sub-Reddit a few times already. While there are some very impressive setups on their, building the system in an RV has its own, unique challenges - not least power consumption, space and vibration! Stay tuned to see how we've tackled those issues.