We've been doing a big electrical upgrade on our trailer, with a real focus on doing things safely. In the process of researching the next phase of our install, roof-top solar panels, I've come across something that I think this group should be aware of. If you have a combiner box on your roof that looks like the one below (our 2018 Outdoors RV 21RBS has one) then it applies to you.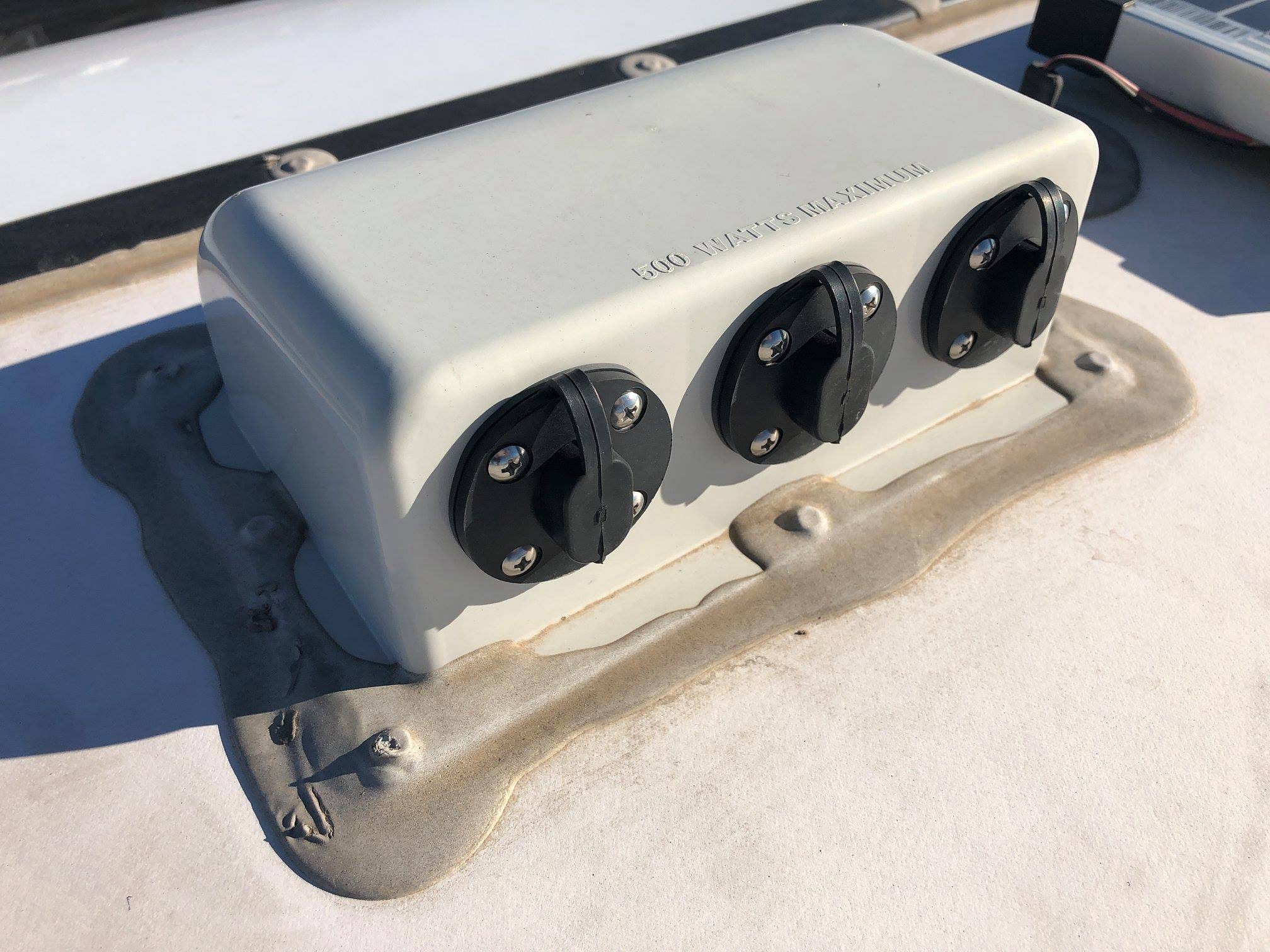 I have also seen the same combiner box installed on RVs by other manufacturers, so it's worth checking to see if you have one.
That combiner box is made by Zamp Solar, a product known as ZS-CB-3-PORT or ZS-3P-CAP. It has 3x SAE ports into which you plug roof-mounted solar panels. Internally, these are wired in parallel. The box indicates it is rated to 500W maximum.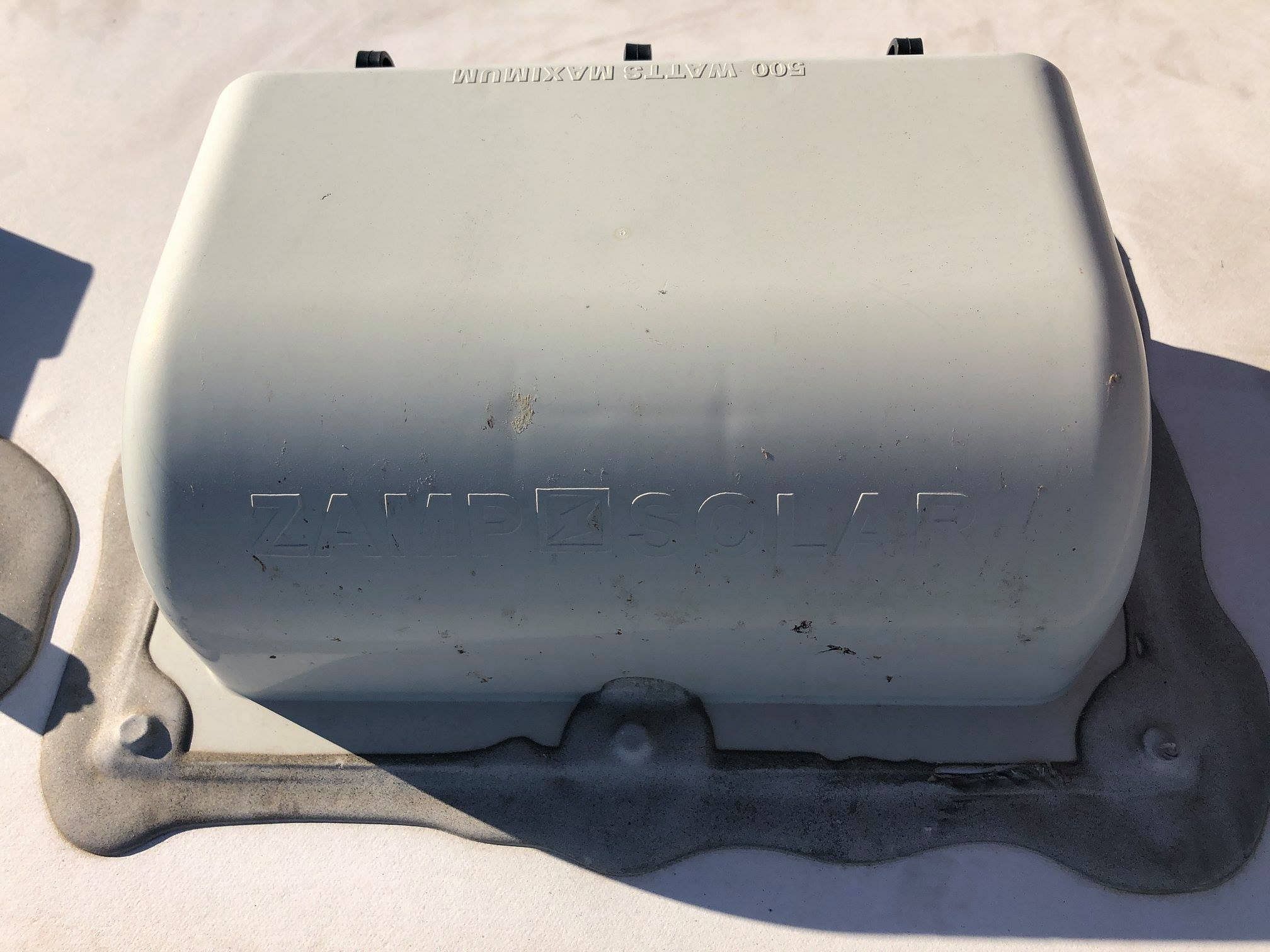 However, inside that combiner box is a thermal circuit breaker - a component designed to disconnect the power automatically in the event of a fault. This component is made by Bussmann, part number 121A40-A2P - a 40A @ 12VDC thermal breaker.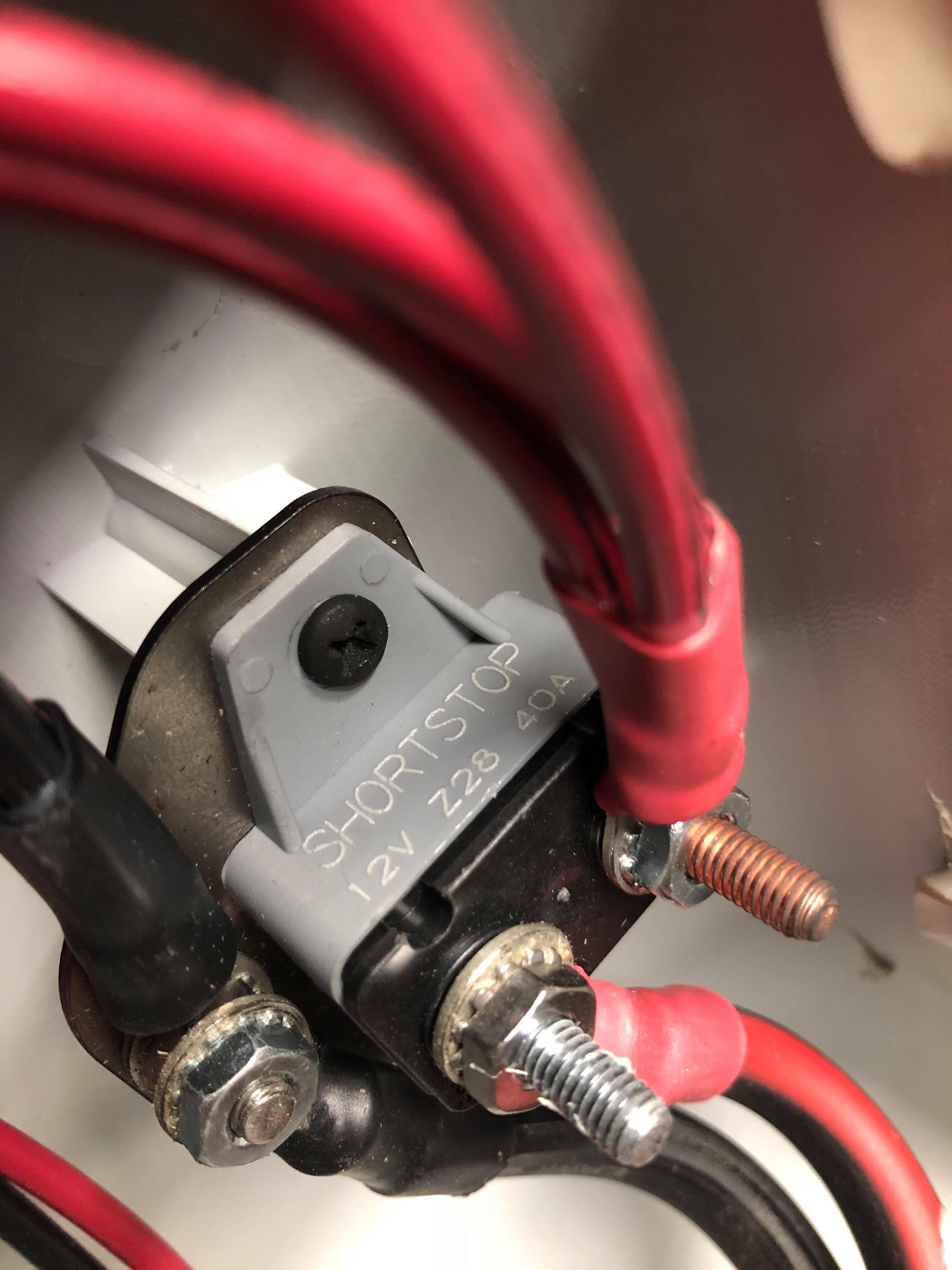 The issue here is that, according to the manufacturer's datasheet, the breaker is a 12V-nominal component. I have spoken with Bussmann technical support and they have confirmed it is rated to 14V maximum. Via email, they confirmed that exceeding 14V "is dangerous because during fault current or SCCR the fuse cannot handle such kind of pressure and it will bust which affects the surrounding parts". Many solar panels designed for RVs (including Zamp Solar panels) have an operating voltage of around 18V, with a short circuit voltage of 22V. If you wire the panels in series then it would multiply the voltage - i.e. 2 panels in series would be 36V operating current.
I reached out to Zamp Solar for their input. This combiner box is discontinued as of December 2017, and their replacement product (ZS-3B-CAP) does not contain a breaker - they expect the installer to use fuses inline on the panels and a breaker on the input to the solar charge controller. This approach is consistent with how many professionals recommend installing solar panels.
Chad Ash, Operations Manager at Zamp Solar, told me over the phone that they have field tested the breaker and acknowledge that it exceeds Bussmann's specifications, but believe it is safe to use to "slightly more than 18V". Since the short circuit voltage is 22V, in my opinion this component is not suitable therefore for even a single panel. He advised that they do not recommend customers run any panels in series through this combiner box.
I reached out to the Service Managers at Outdoors RV on December 27th 2018 but haven't heard back yet.
I'm sure many people have plugged panels into this without knowing the specifications of the breaker inside, since you would have to remove the sealant to see inside. Therefore I suspect people don't realize the risk here.
In my opinion, I wouldn't plug any solar panels into this box as the breaker inside will be constantly running at 30% above its maximum rating according to the manufacturer. I wanted to share the full context here so people can make informed decisions themselves, but I for one will be removing this combiner box and using the AM Solar Roof C-Box that I believe is safer when we do our rooftop solar install.
Especially if you have any panels in series connected to this combiner box, I strongly advise you to consider whether that's the best approach.