As an Amazon Associate we earn from qualifying purchases.
Adjusting to local life
Being in the hotel for a few nights in the center of Rome, just a few blocks from the Vatican City, was great. It was a public holiday weekend and we were in the heart of the hustle and bustle.
But we're not city people. We don't want that pace every day.
Which is why when we were searching for an Airbnb for the duration of our stay in Rome, we looked further out, eventually settling on a property about a 20 minute tram ride from the Roma Termini.
From several years of full-time RV life traveling around the US, we're no strangers to finding ourselves living in a new place, and our focus over the past week or so has been figuring out what's what in the local neighborhood.
As well as shopping at the local grocery stores (we have several within a few blocks), we've already eaten at a couple of nearby restaurants.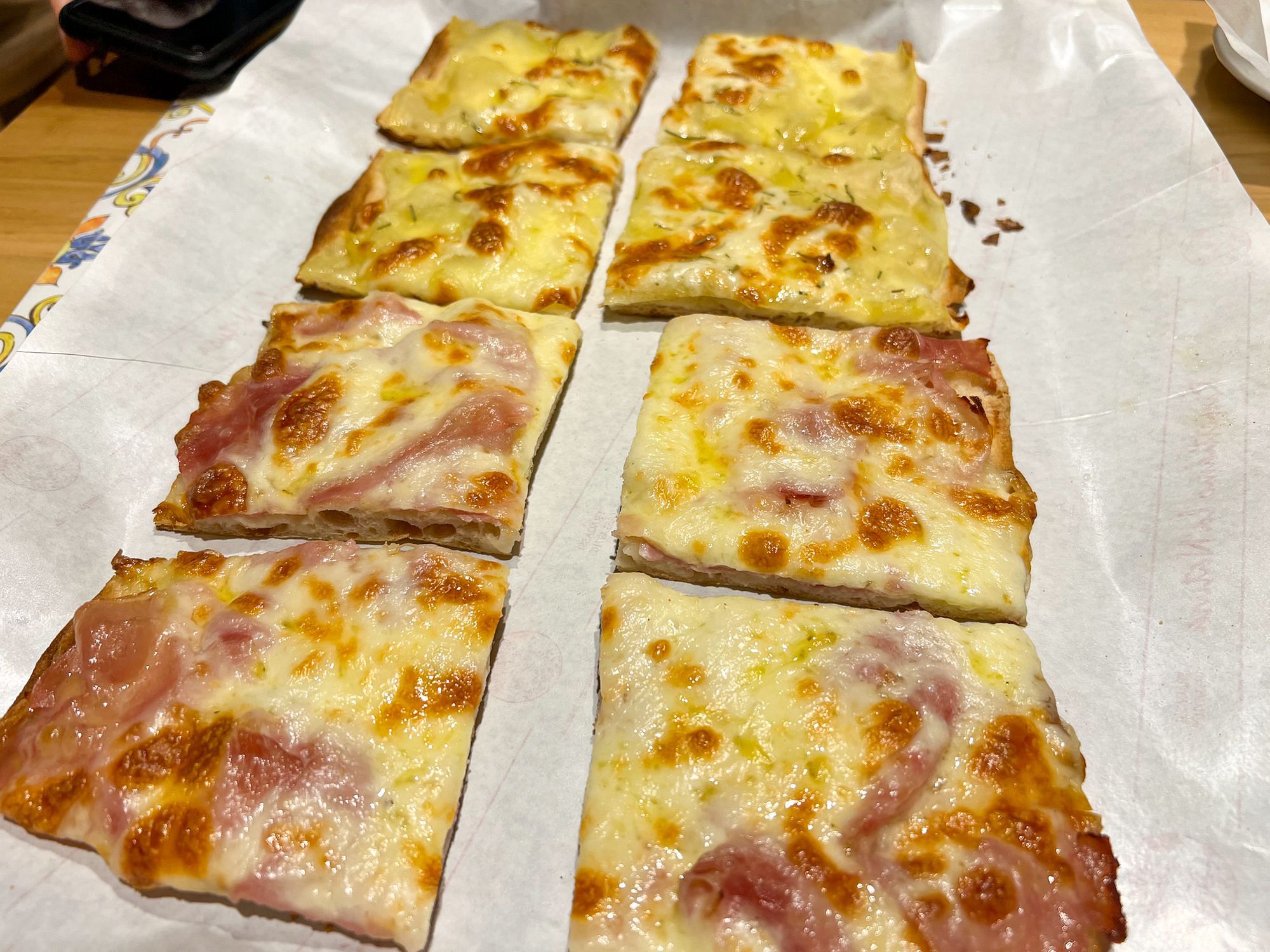 We're trying to eat out a couple of times a week to sample the local cuisine, but the rest of the time we're eating at home - albeit still trying to experiment with new, Italian-inspired recipes.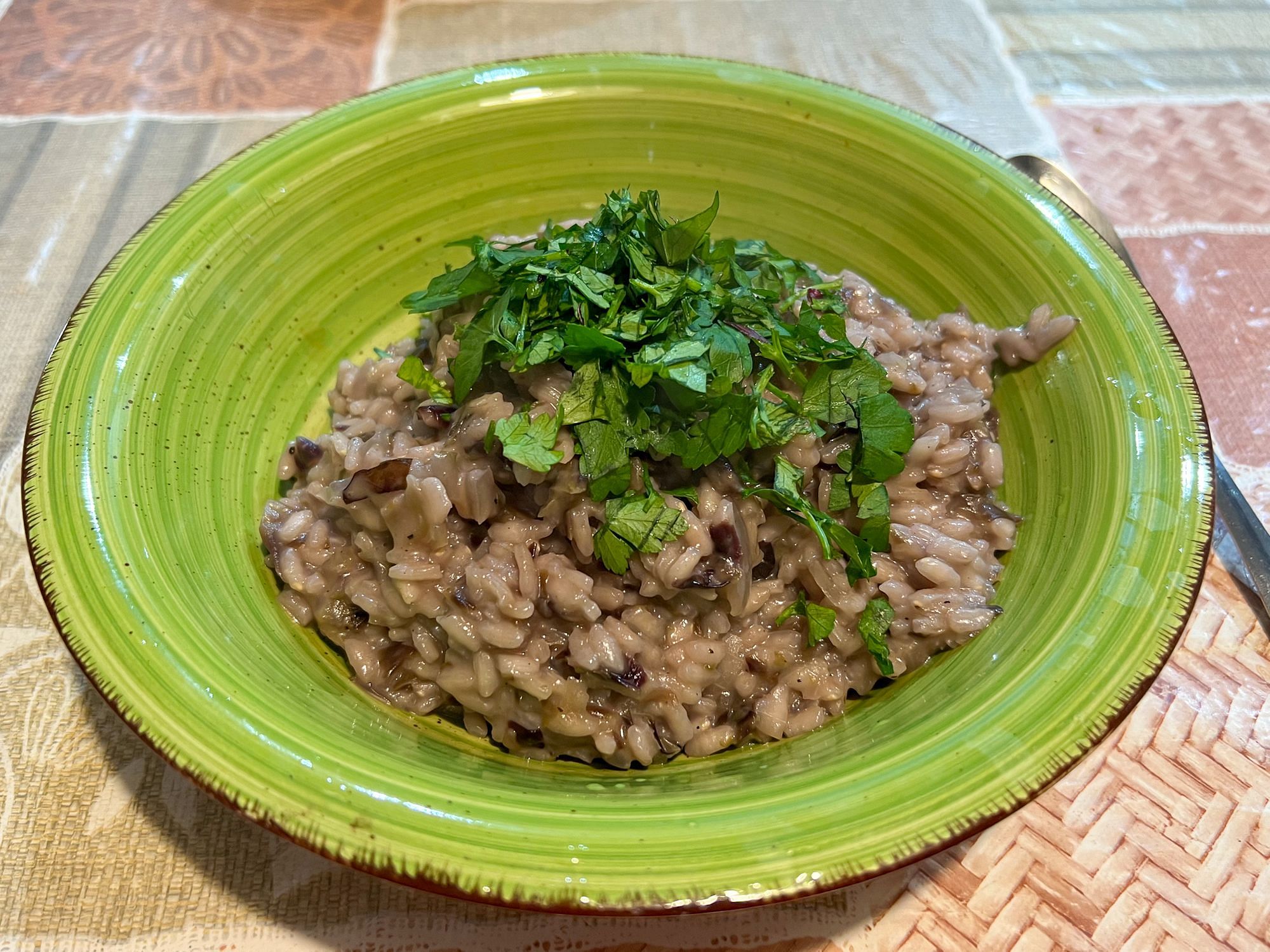 The neighborhood we're in is a melting pot of many different cultures and nationalities - not just Italian - as I discovered first hand this week.
I was in need of a haircut and decided not to be deterred by my inability to speak Italian - after all, a combination of Google Translate and some gesturing at photos on my phone would surely work. Except the barber I went to didn't speak Italian. I'm not sure what language was being spoken by the owner and other patrons, but based on some signage inside, I think they were Afghans.
With some help from another patron to translate the Italian text from Google Translate and the aforementioned photos, my haircut was a success. In fact, it was one of the best haircuts, beard trims and shaves I've ever had - all for €20.
Coffee and croissants
When someone says Mediterranean diet, it typically conjures up images of salads, whole grains and olives. Not to mention the Italian classics - pizza, pasta, etc.
But one quintessentially Italian meal is coffee and pastry for breakfast - specifically a short Espresso shot, drunk at the bar and served with a pastry.
While our neighborhood may not be in the center of Rome, it's still a bustling area - streets lined with shops, cafes and restaurants. Typically we try to be healthy with breakfast during the week (oatmeal with flax and chia seeds, and yogurt with fresh fruit are our staples), we relax a little at the weekend.
With several cafes nearby, we are spoiled for choice, so we've begun the tasty adventure of slowly working our way around each one, sampling the coffee, croissants and other pastries at each one to see where we like best. All in the name of science, of course.
Sightseeing
Rome may not be an obvious destination to visit during the winter - it is the low season for tourism here, and obviously the weather is much cooler than in summer.
But it's a lot warmer than back home in Vermont where lows down to -2°F (-19°C) are expected in the next week, and comfortably warmer than either the UK or Latvia. The first week or so after we arrived was beautiful weather - dry and warm enough to walk around with just a light jacket on.
Unfortunately the last few days have been almost non-stop rain (and hail at times). Fortunately, we managed to get some sightseeing in before the rain!
We've got a list of all the sights we want to see, places to explore and things to do while we're here - most are in and around Rome, although there are a few further afield that we'd like to try and get to, for example perhaps a visit to Pompeii, Vesuvius or even Venice.
Last week, one of Diana's college friends happened to be visiting Rome, so we joined her for some sightseeing. Rome is full of famous attractions, and so it's no surprise that they've bubbled up to the top of our priorities to visit.
After meeting at the Spanish Steps (Scalinata di Trinità dei Monti), we walked through the narrow, bustling streets to the Trevi Fountain (Fontana di Trevi).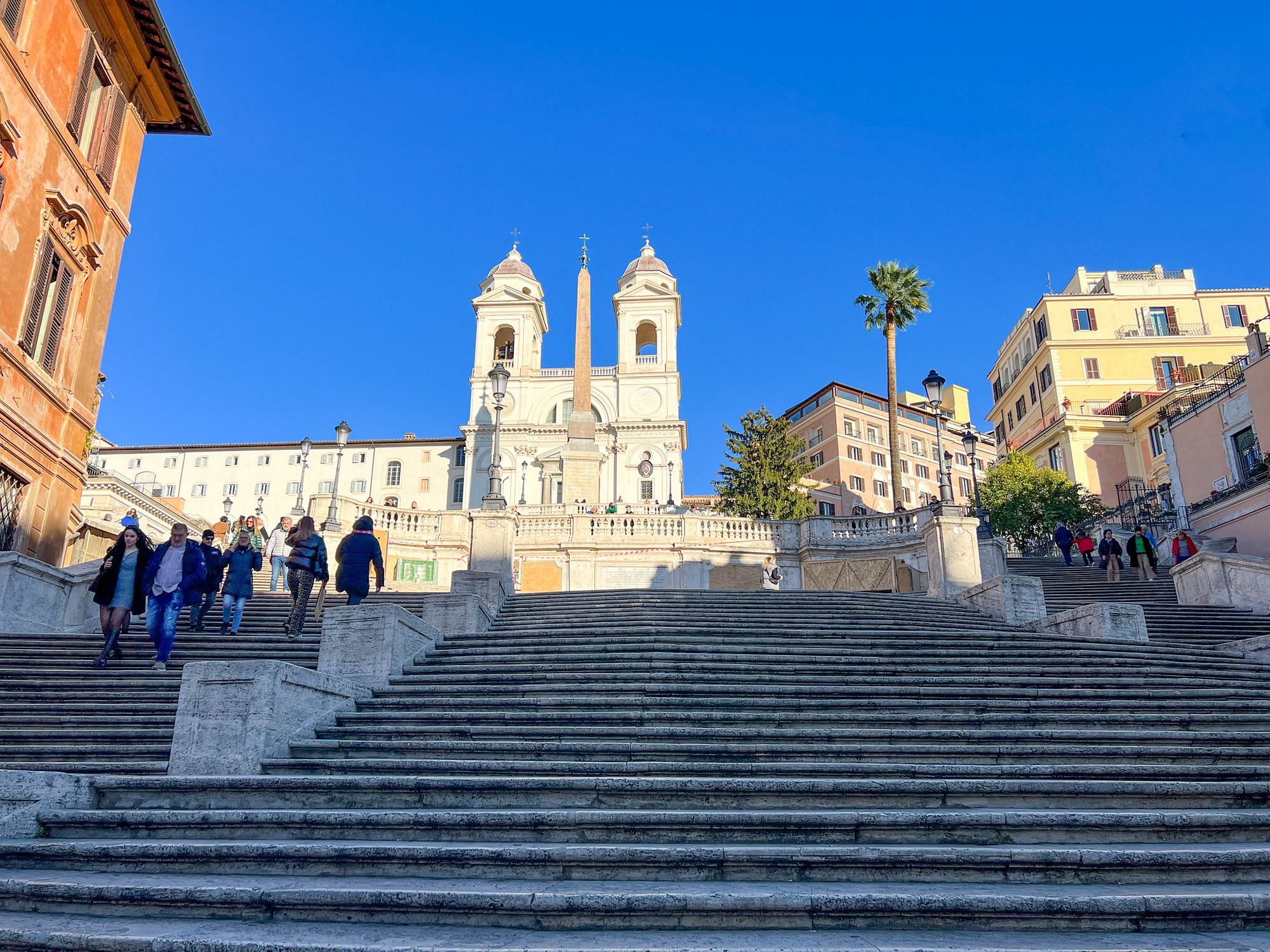 It's been about 20 years since I last visited Rome, but this brought memories flooding back. One thing I love about Rome is how every street seems to have something notable on it - be it a statue, plaque or old Roman architecture. And then, seemingly out of nowhere, something truly magnificent just appears.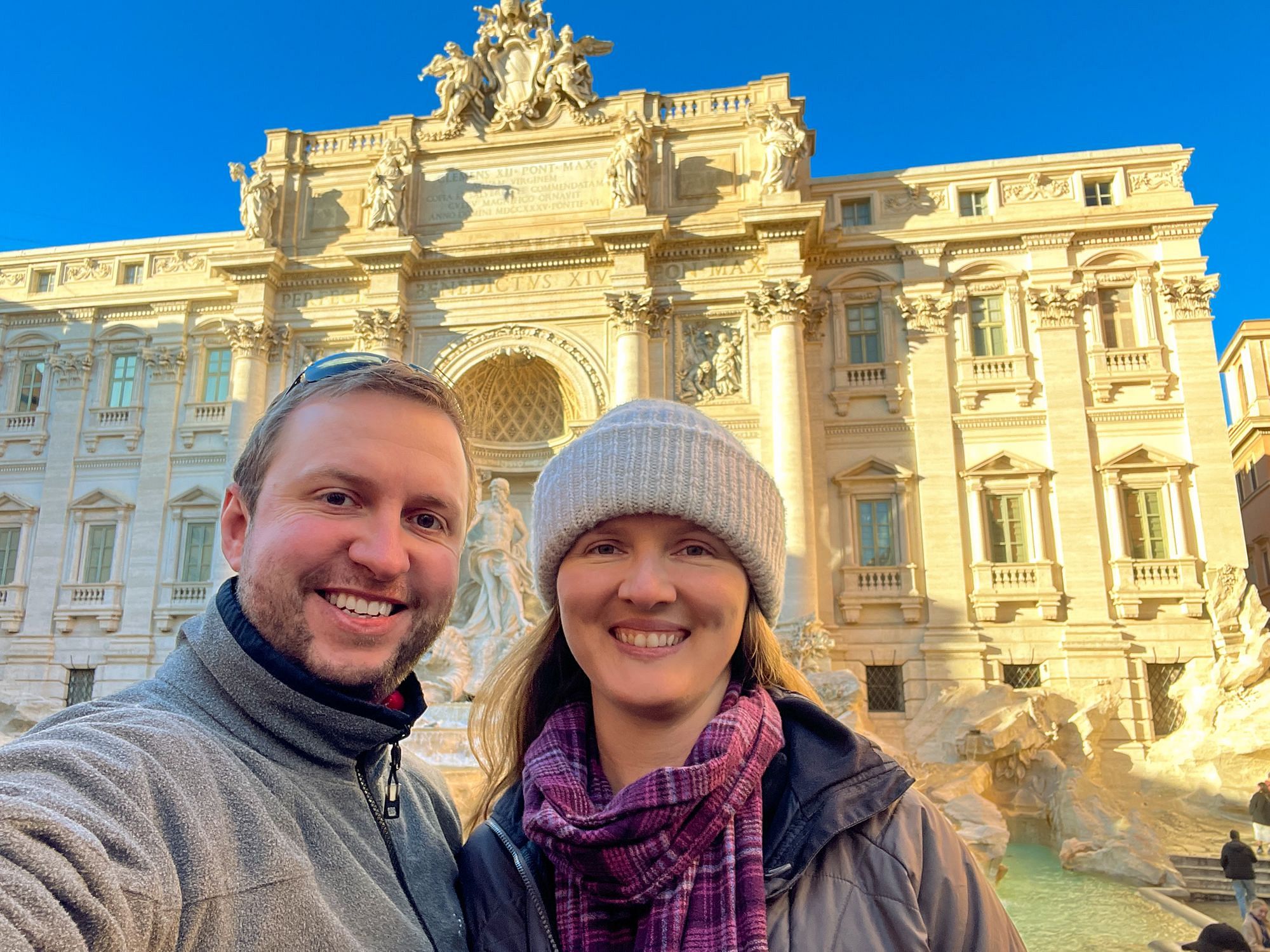 The Pantheon (Pantheion) is no exception, tucked away in amongst everything else, facing out across the Piazza della Rotonda.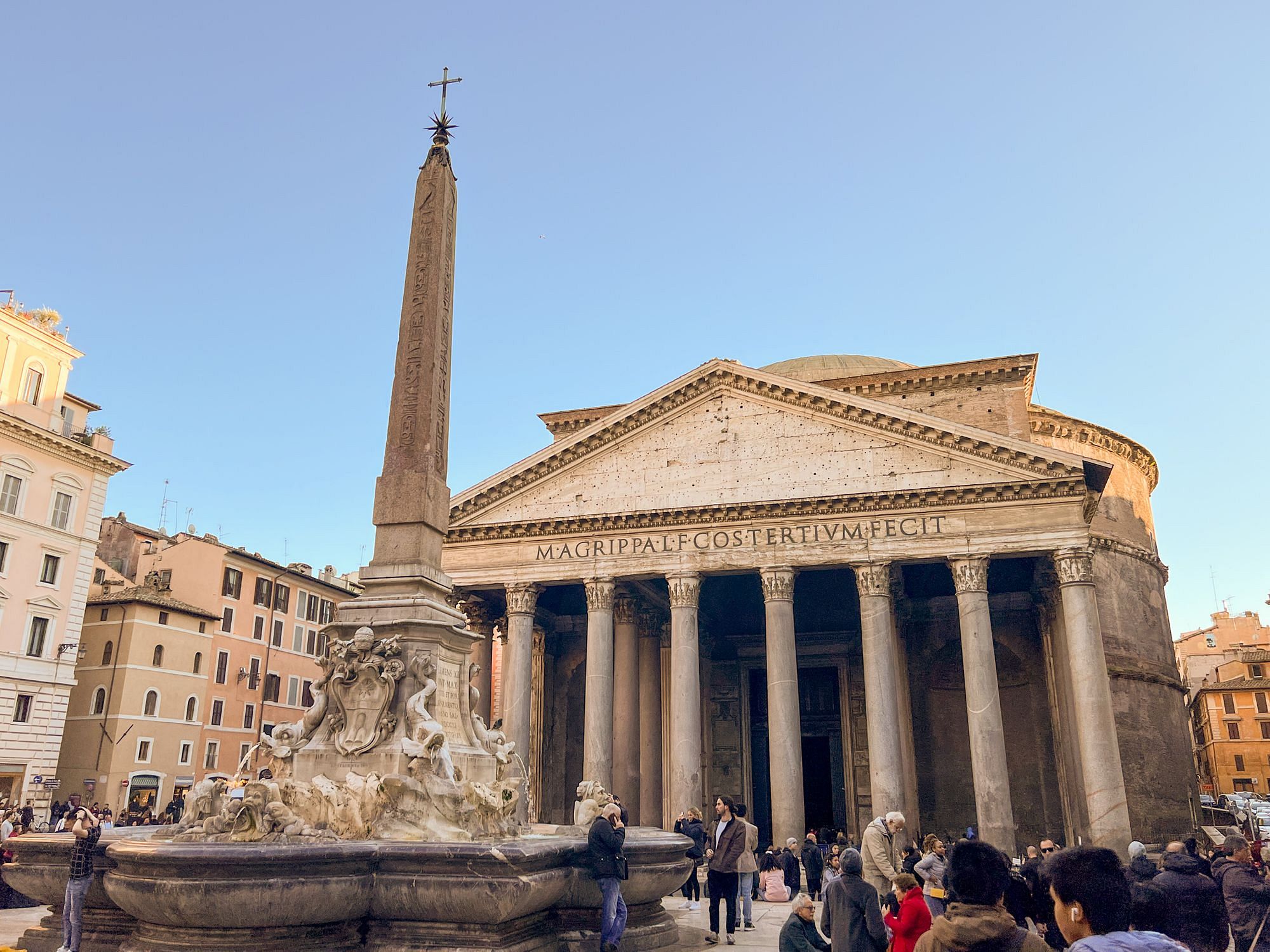 Diana has never visited Rome before, so we recently watched the Angels & Demons movie based on the 2000 book by Dan Brown of the same name (worth a read if you haven't done so already). In it, the protagonist Robert Langdon is taken on a journey around Rome and the Vatican City, visiting several high profile locations along the way.
A couple of weeks ago during the La Befana festival, we had been at the Piazza Navona and it was packed with people visiting the Christmas market stalls set up throughout the plaza. Now, with the crowds gone we were able to spend time to appreciate the Fountain of the Four Rivers (Fontana dei Quattro Fiumi) at its center - a notable destination for Robert Langdon.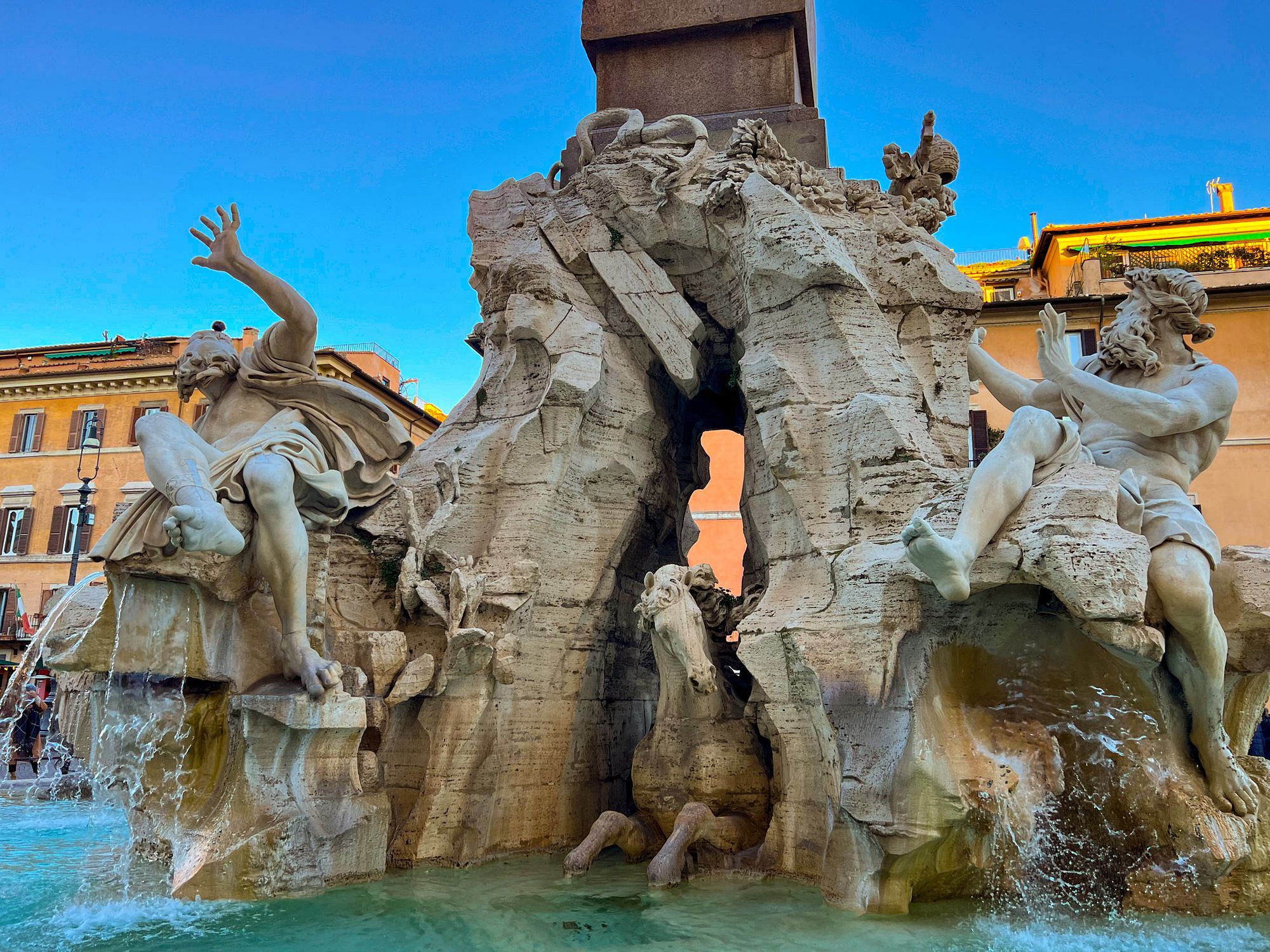 After an afternoon of sightseeing, we passed by Castle of the Holy Angel (Castel Sant'Angelo) where the La Befana parade had begun a week prior, and enjoyed an evening stroll along the River Tiber on our way to dinner.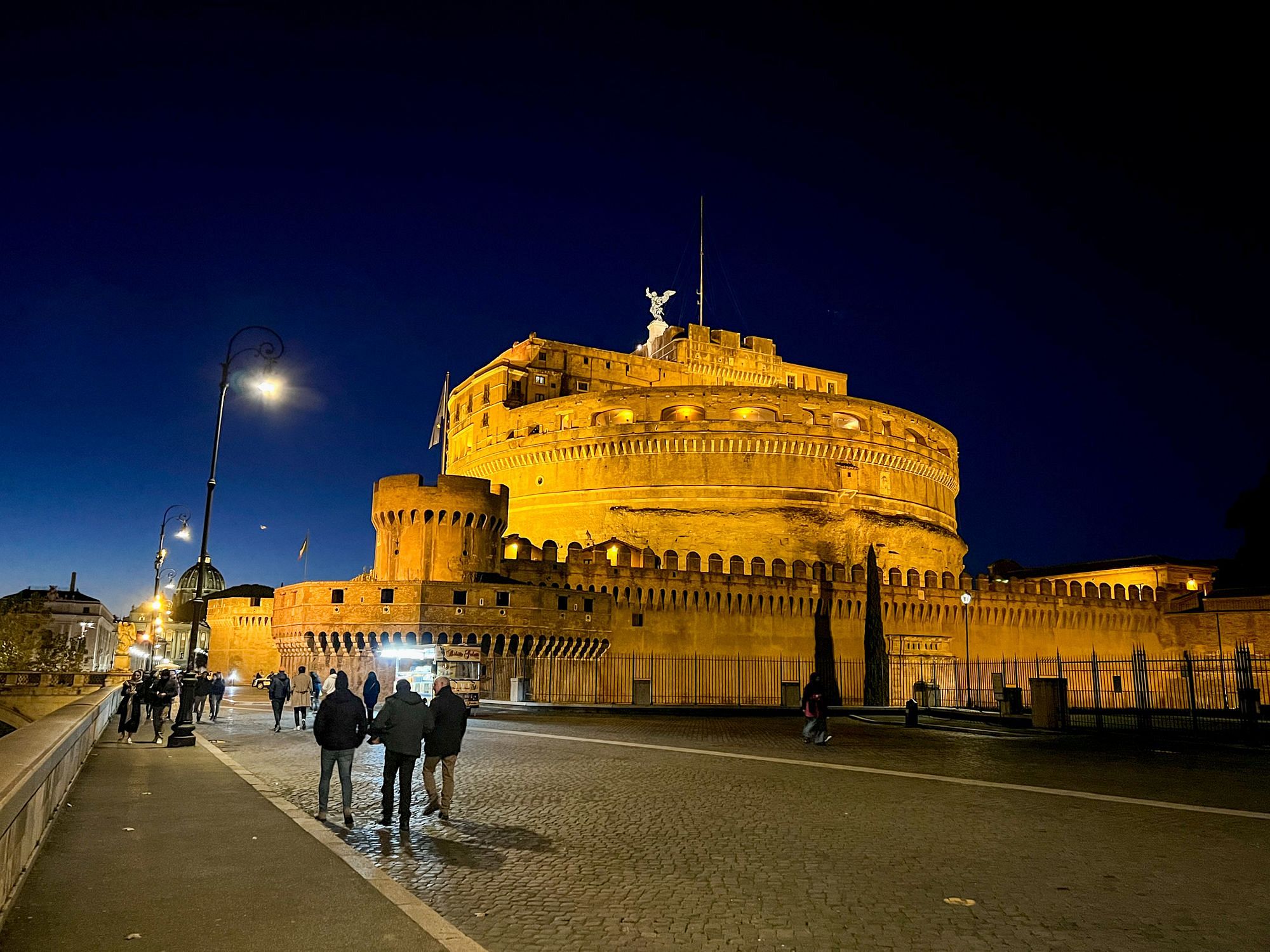 As a fun aside, while walking down the road we passed a truck loading up several classic European cars - how many of these can you identify?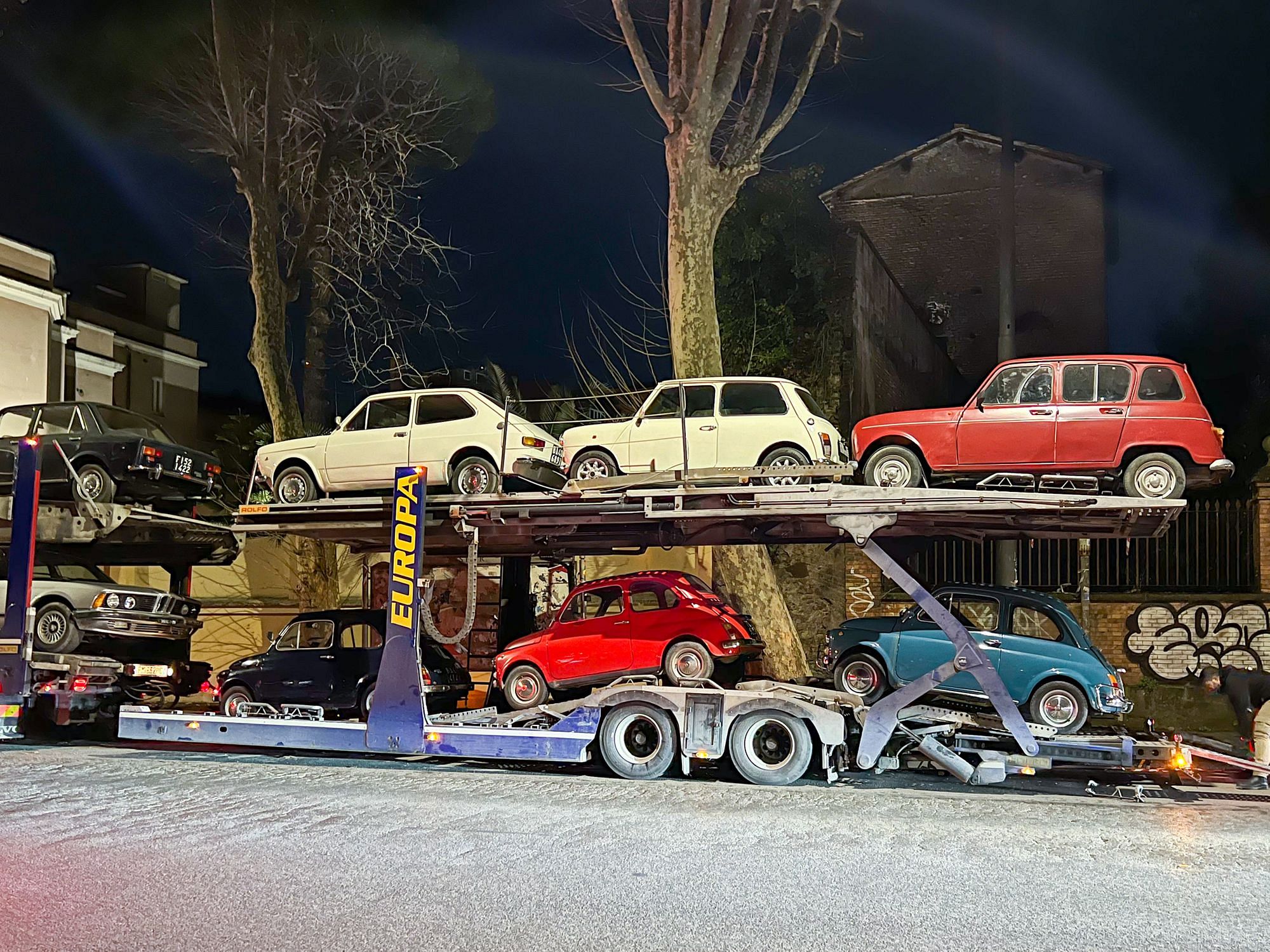 Burst water pipe
On Monday it rained almost non-stop. So much so that we hadn't dared venture out until mid-afternoon.
Having been stuck inside, we were keen for some fresh air and decided to take advantage of a break in the rain for a quick stroll around the neighborhood to stretch our legs. Which is when we happened to notice that we had no water in our Airbnb.
As we walked out onto the main street, it quickly became apparent why - the whole road was completely underwater!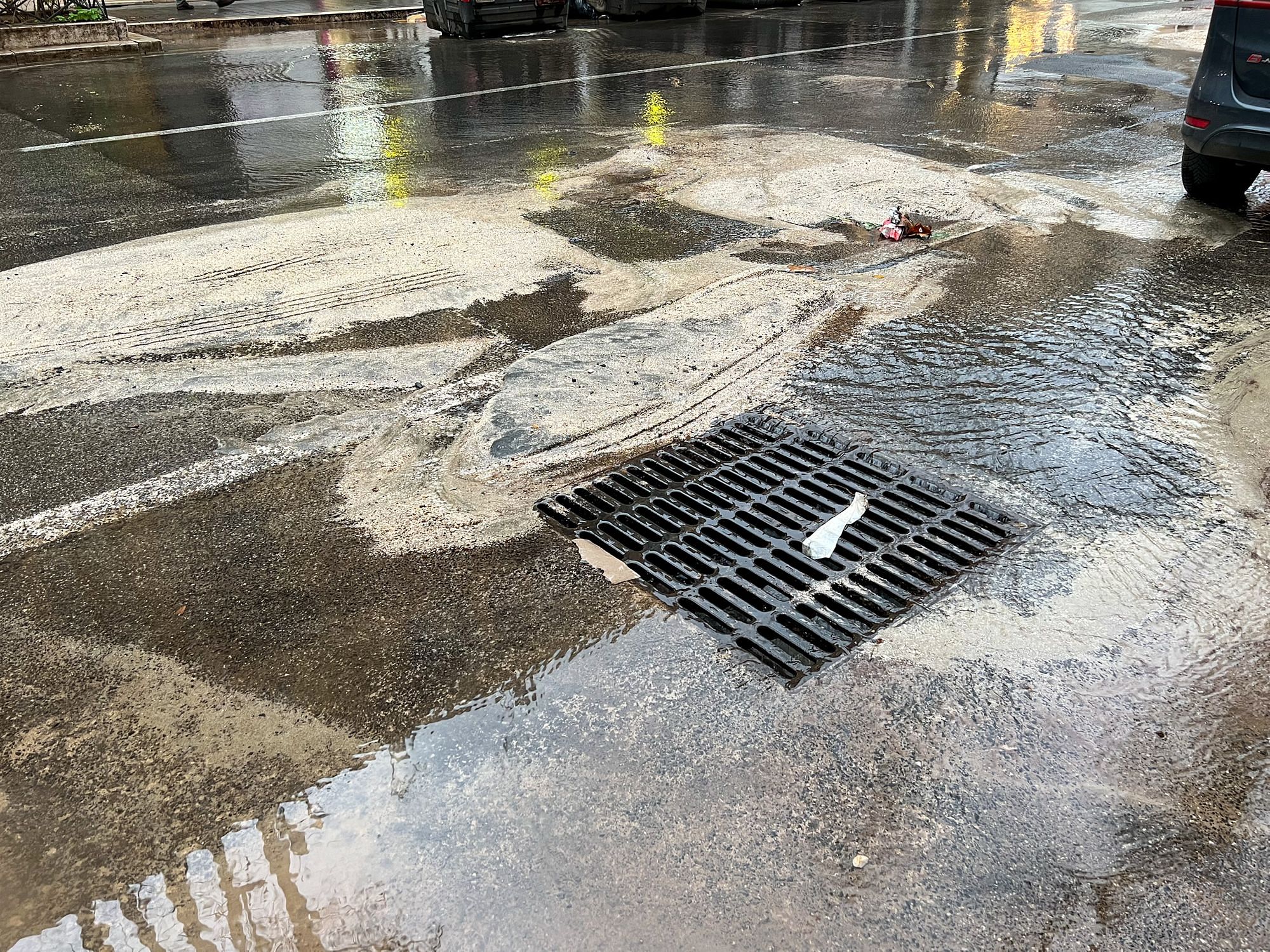 We're not entirely sure what had caused it, but there was a mini-excavator suspiciously located by a large hole in the road where water was pouring out. Roadworks had been scheduled, so our best guess is that someone was a little overzealous while digging and had inadvertently hit the water pipe.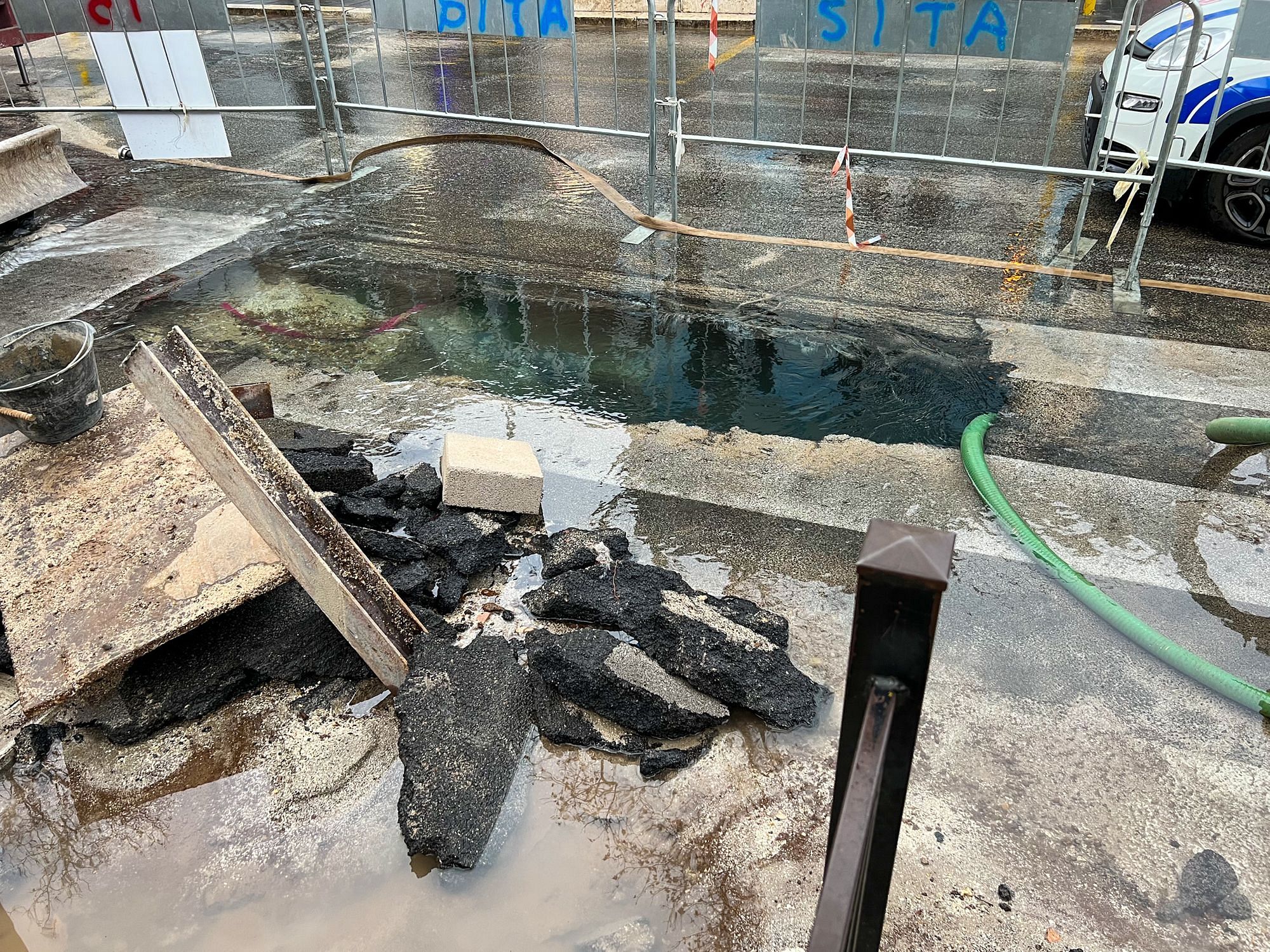 Regardless, evidently enough water had violently spewed out that it had carried sand and debris all the way down the street, where it was still flowing. Diana has been learning Italian for the past several months, and was able to converse with a police officer enough to find that it had happened a few hours earlier.
You didn't need to speak Italian to understand the gist of the dialog when an agitated local asked the work crew when it would be resolved. Even though it was only about 3pm, the crew were making the scene safe for the day and it would return to fix the issue the following morning. Italian urgency at its finest!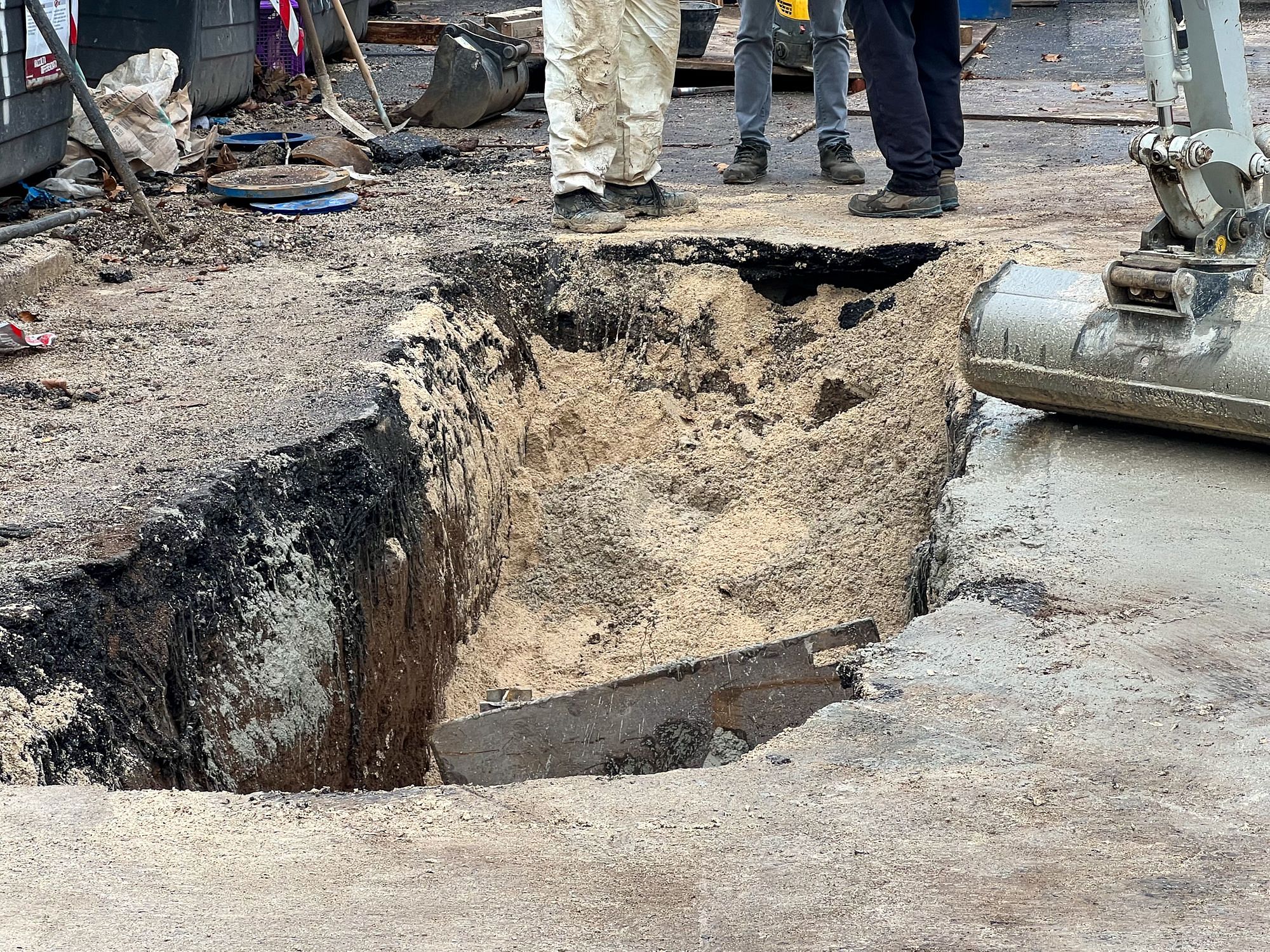 Despite the drama, sure enough, we had water by 9am the following morning. We double checked that it was safe to drink, and we were all good.
Wrapping up
While there's a risk of some showers this afternoon, we're going to take a chance and head out for some more sightseeing - after a few days cooped up inside, we're eager to get out and explore!
The forecast for the next week is much more promising, so we're looking forward to checking off more items from our Rome activities list.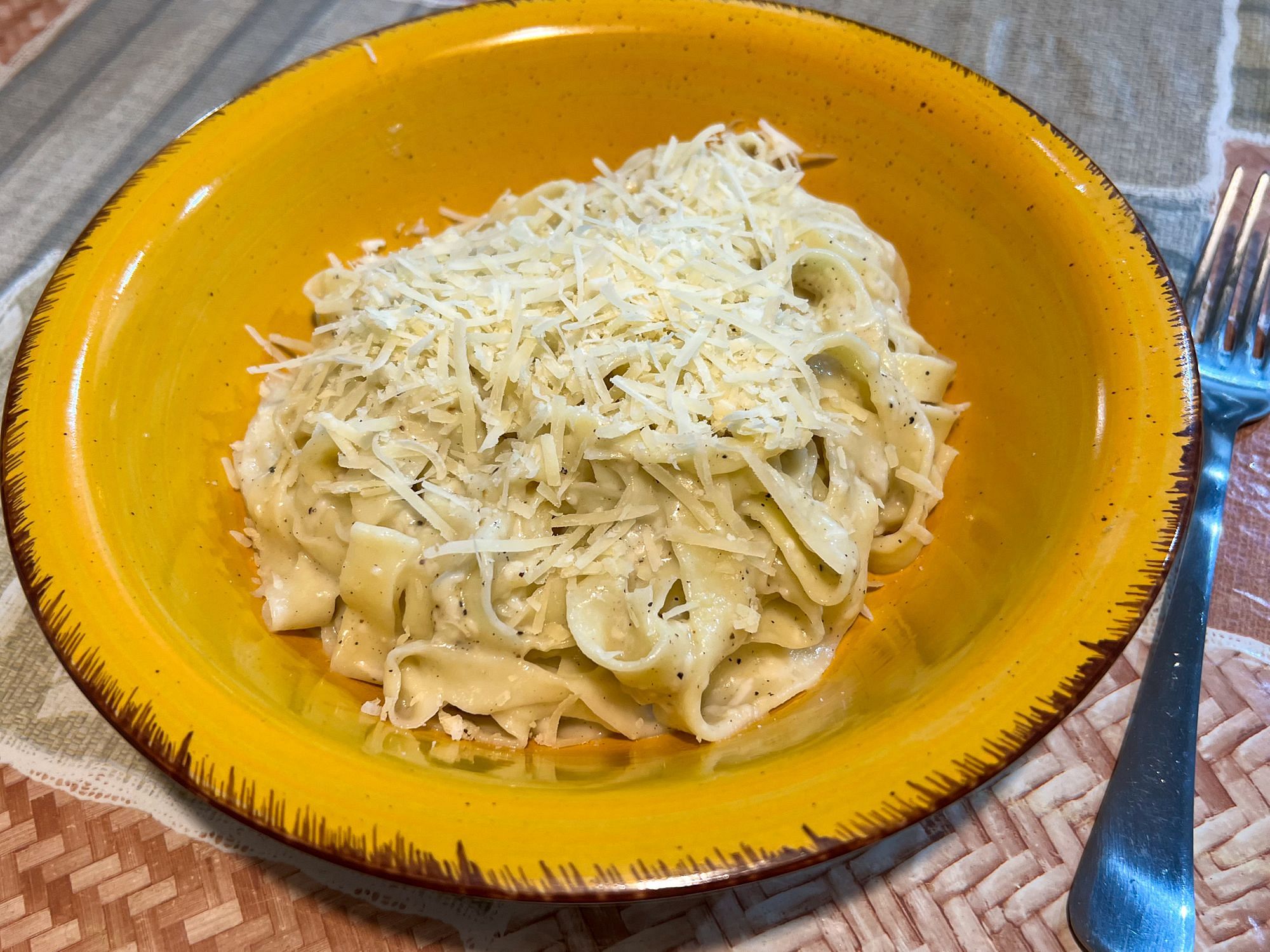 We've been enjoying some more fresh handmade pasta, and comparing it back-to-back with even high-quality off-the-shelf dried pasta, the difference is significant.
In a similar vein, we've enrolled on a pizza-making class in early February which we're particularly looking forward to!