We love traveling, exploring and adventuring. We have done some epic trips and our friends keep asking about them. In order to not let all that research go to waste we decided to start a blog called Adventurous Way to share our adventures, itineraries and tips.
Diana is from Latvia and Matt is from the UK. We met in the United States and we live in the San Francisco Bay Area, which has great weather and lots of great outdoors nearby. We work 9-5 corporate jobs (actually more like 6am - 6pm) and spend most weekends and all of the vacation days exploring.
We like to do things the adventurous way. Like, for the last holiday ski trip, instead of getting on a plane and flying to Salt Lake City or Colorado and back, we did an epic ski road trip and skied 7 resorts in California, Nevada, Utah and Colorado over 10 days.
Road trips are our thing. We have driven our truck as far as Montana, Colorado and New Mexico, as well as fun places closer to home like Lake Tahoe, Death Valley, and Joshua Tree National Park. We also like to get off the beaten track, whether its boondocking with an Airstream or overlanding across the Mojave road.
Though road trips are not the only thing we do. We always try to find a more adventurous way to do something. For one trip in 2017, instead of flying directly from San Francisco to Chicago we flew to Portland, rented a car, drove across Oregon to Spokane, and then climbed aboard Amtrak and spent 36 hours on the train to Chicago.
We love spending time outdoors. National Parks are some of our favorite places. In 2016 we did a two week road trip in which we visited all Utah's National Parks. So far in total we have visited 23 National Parks. Our fridge magnet collection has grown considerably.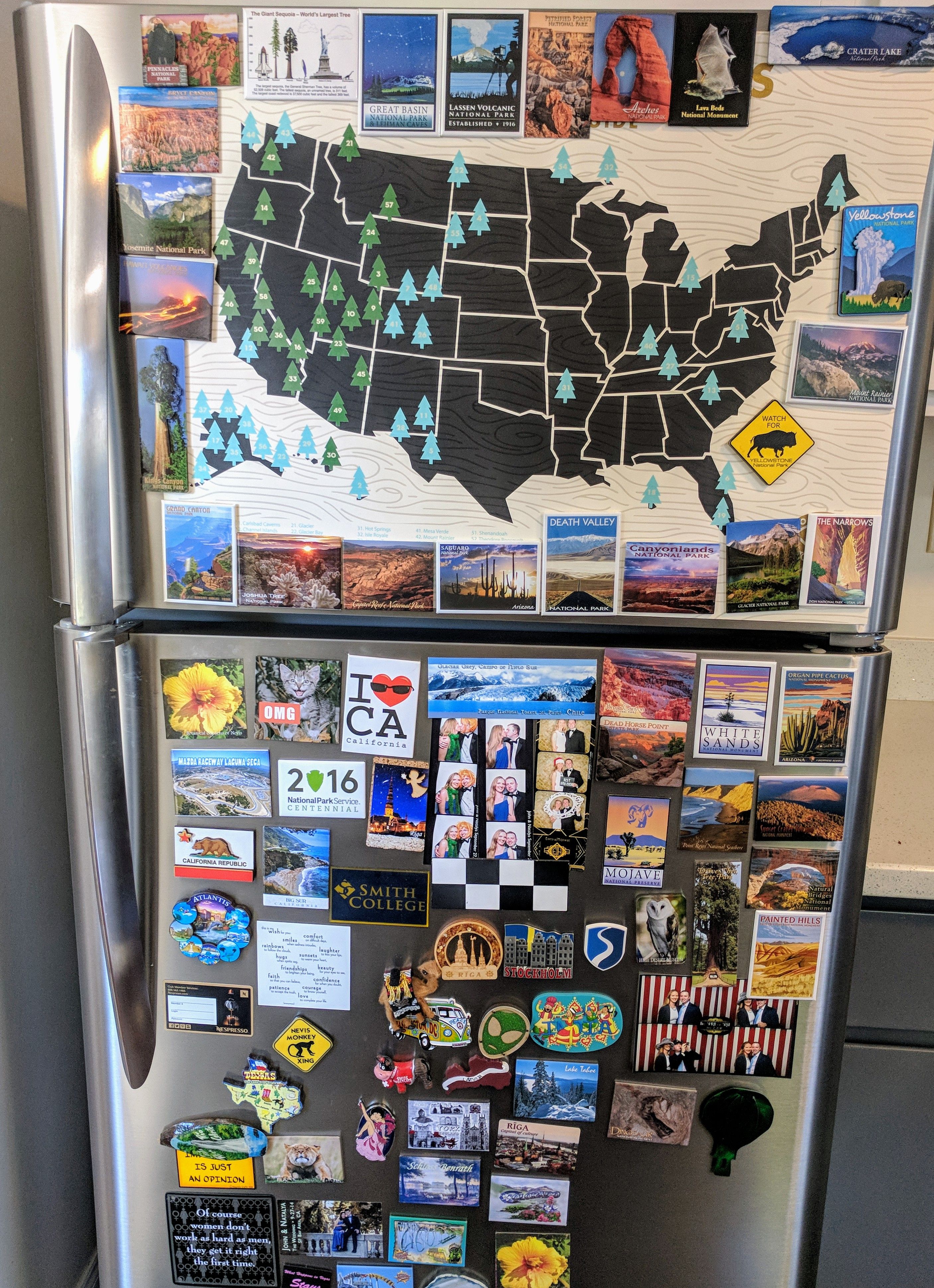 First we will share some older adventures on this blog, and after that hopefully we will be more up to date.
Here's to living life the adventurous way!