We get a lot of questions about our truck, with many people asking how well a half-ton truck pulls our trailer. Monday will be our truck's 3rd birthday (yes, I know it's April Fools' Day, but I promise I'm not joking!), so to celebrate I thought I'd share why we love our truck.
As an Amazon Associate we earn from qualifying purchases.
Introduction
We drive a black 2016 Ford F-150 Platinum with the 3.5L V6 EcoBoost engine. I bought the truck brand new in April 2016 when we were looking for something that would be comfortable for long drives and camping trips, with 4WD to handle handle winter conditions for skiing in Tahoe and off-road exploring. I had 2 ATVs at the time; one would fit in the truck bed and we could tow a U-Haul trailer as well if necessary.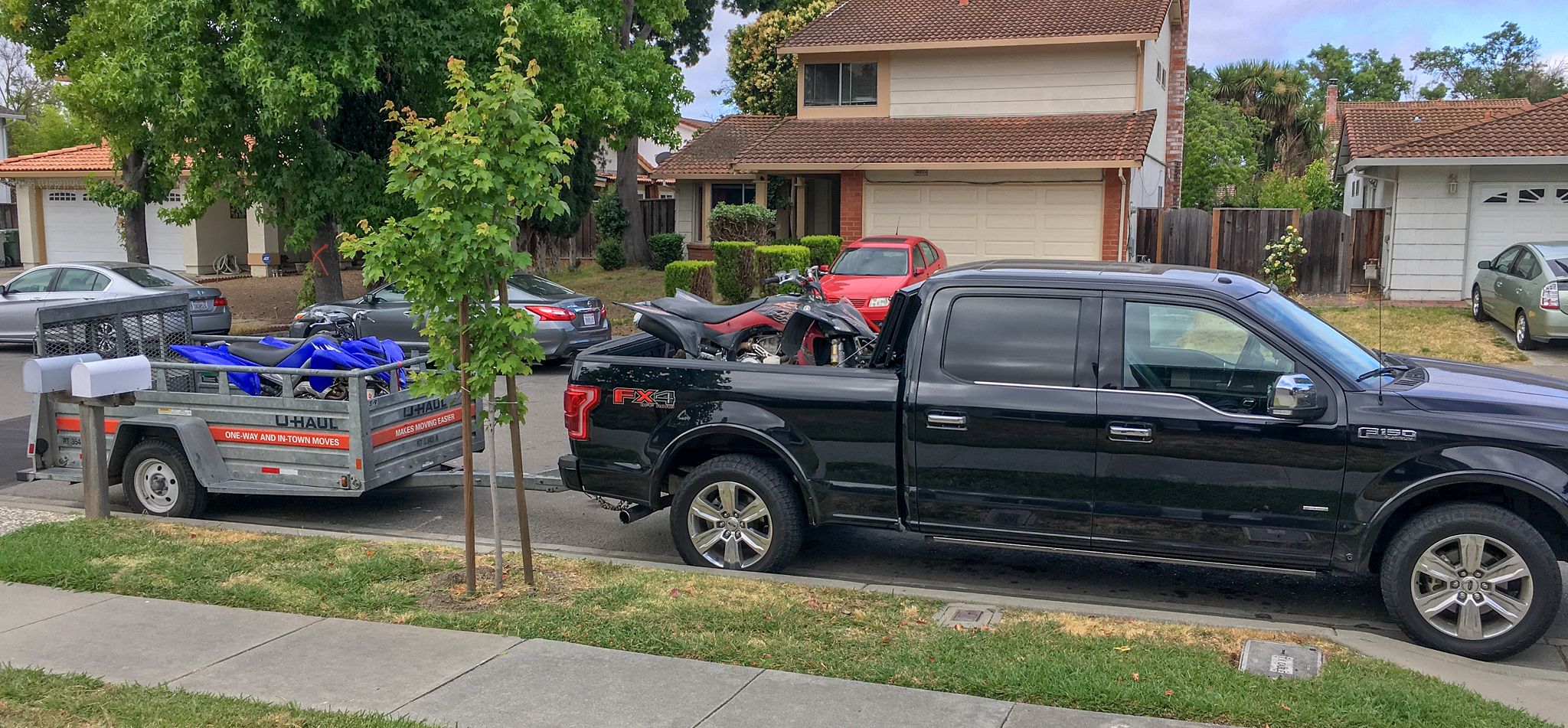 The truck has the SuperCrew cab, meaning full-sized rear doors and back seats - although it's just two of us, we make full use of the space in the back of the cab for things we need whilst driving or out exploring on day trips.
We've also made a number of modifications to the truck - adding several aftermarket parts and fitting gear that gives us even more capability.
Towing
We didn't buy our travel trailer until March 2018 - the truck was less than 2 years old and we didn't really want to trade it in. So instead, we made sure that whatever trailer we bought could be safely (and legally) towed by our truck.
At first glance, the trailer's towing capacity of 11,000lbs sounds great, but it's never that simple. Our truck is just about the heaviest F-150 you can buy - double cab, long bed, 4WD, top-spec trim. Great for features, but terrible for payload. There are features we have on the truck that, if I could roll-back the clock, I would remove as they're just not worth the weight - yes, we have massage seats....
People are often confused by towing limits - can our truck really tow 11,000lbs? Well, yes and no. Each of the marketed limits is the maximum rating - assuming that's all you're asking of the vehicle. The more payload you carry, the less you can tow (and vice versa). The heavier the overall vehicle, the slower it will be and the lower the fuel economy (and vice versa). I liken it to a person - I can run, carry heavy things and text on my phone, but not all at the same time! So yes, it can tow 11,000lbs - as long as the driver only weighs 100lbs, there's nothing else in the truck cab or bed, and the trailer is perfectly loaded. Hmmm.
We ran the numbers to see what our real limits would be given our setup: the weight of the cargo we keep in the truck cab and bed, as well as the limits of all components of the vehicle, including the Weight Distributing Hitch (WDH), axles, and tires. The answer? Our limit on a well-balanced trailer is about 8,000lb true towing capacity. Let us know in the comments if you'd like a more detailed blog post on calculating towing limits.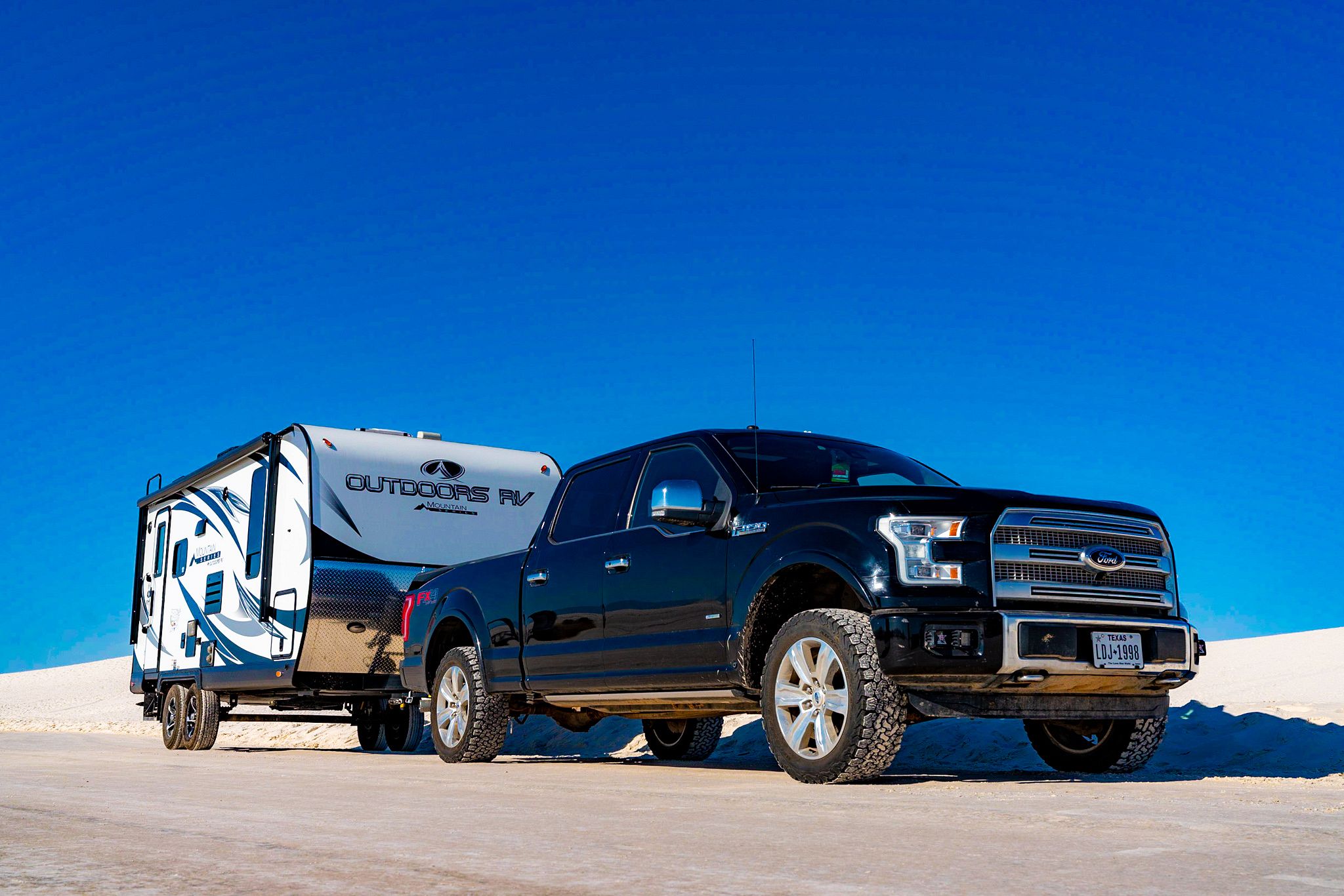 The Outdoors RV 21RBS trailer we bought has a GVWR of 7,500lbs - although it's a smaller travel trailer (24 feet 10 inches from hitch to bumper), the construction is really solid with thick insulation and quality materials, and HUGE tanks - 78 gallon fresh, 40 gallons each for black and grey.
However, it's really nicely balanced both front-back (e.g. the fresh tank is over the axles) and side-to-side (e.g. the heavy kitchen appliances are opposite the slide). We had it weighed by the Escapee's SmartWeigh team when it was totally full (including tanks) and it was almost perfectly balanced. Plus, we were within all the tire, axle, GVWR and GCWR limits of both the truck and trailer - not by much, but enough. Boom!
Upgrades
You can NEVER change the limits printed on the yellow sticker on the vehicle - and that's the legal limit for your vehicle. But, you can still do a lot to improve its handling, performance, comfort, capability, aesthetics and more.
Suspension
We noticed on one of our first shakedown trips that the ride quality when towing was severely degraded - it was rough, and we felt every bump in the road. Adjusting the hitch helped a little, but I noticed we were riding very close to the bump stop - essentially we were almost maxing out our suspension. The solution: upgrade the suspension.
Upgrading the suspension isn't trivial, and if something goes wrong then you're in trouble (it's hard for a tow truck to help if your car has no wheels o it!) - so this is one upgrade we had a shop do for us. At my request, they added an extra leaf to the rear leaf-spring pack in our suspension using an off-the shelf Add-a-Leaf. With the extra leaf, the rear suspension pack is comparable to what comes stock on a 3/4-ton truck such as an F-250.
This stiffens up the rear, increases the spacing above the bump stop and reduces sag (we don't want a saggy bottom!), but also raises the back of the truck by around 2". To compensate for this, as well as improving performance both on and off-road, we swapped out the OEM rear shocks for Bilstein 5160 Rear Shocks. These have a remote reservoir which improves performance and helps keep them cool.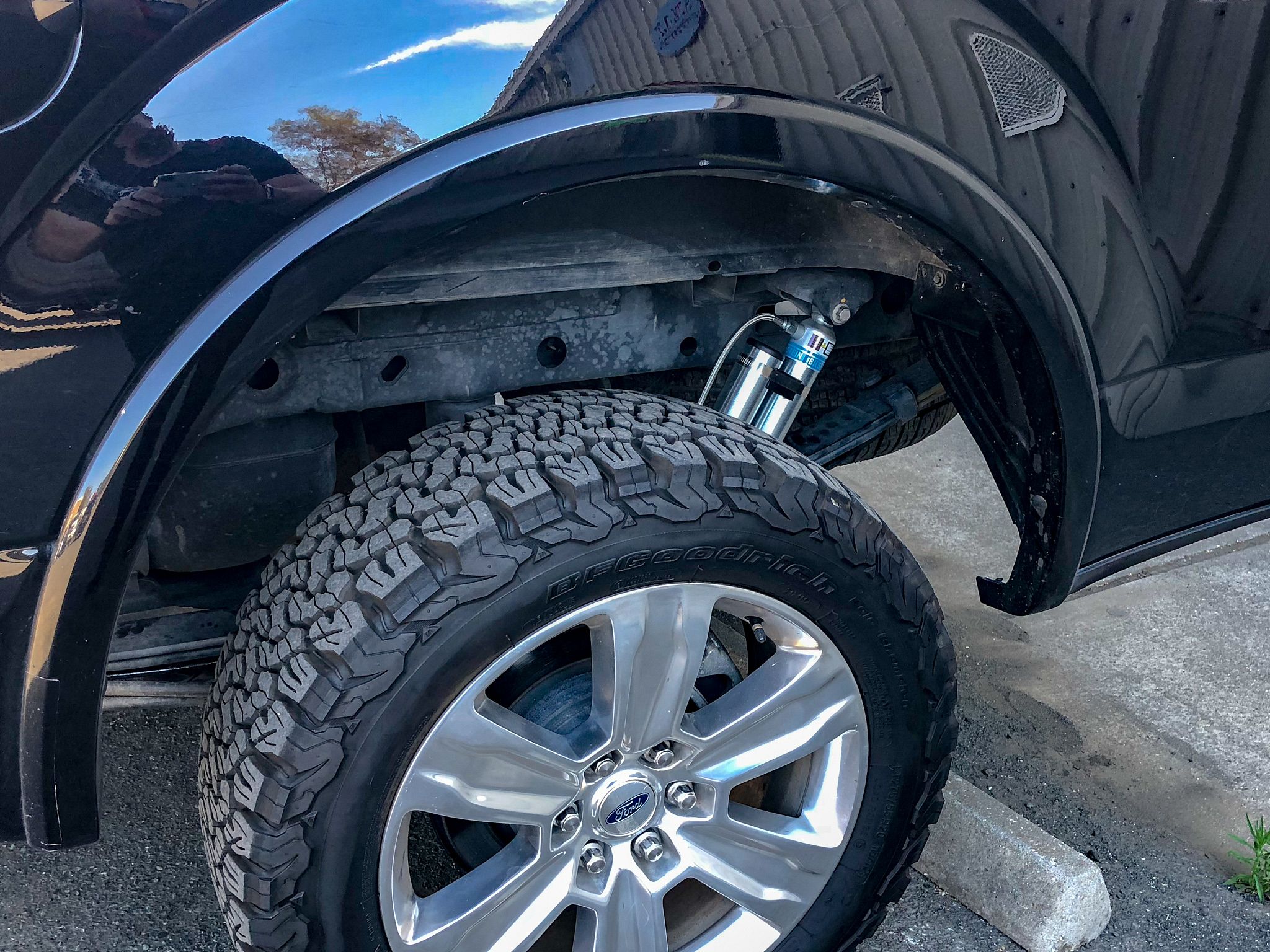 I had also planned to add Bilstein 6112 Front Coilovers to match, but unfortunately these were on a 12-week backorder! So instead I went with the highly rated Fox 2.0 Front Coilovers. Set at the factory recommended setting, these have a little over a 2" lift, so we just about maintained the factory rake on the truck.
These suspension upgrades made a big difference to the ride quality - both when the truck is empty and when towing. The ride is firmer, but not uncomfortably so, and when towing it's a much smoother ride than before. 9 months since the upgrade, I'm really pleased with it and would recommend considering this option to anyone towing with a half-ton truck.
Brakes
In December 2018 when our truck had its routine service, the mechanic pointed out our brakes needed replacing. I kinda already knew that but I think I was in denial! The rotors had definitely overheated (more from off-roading than towing, I think), were slightly warped, had deep grooves and the pads were getting low. Definitely time to replace, and maybe time for an upgrade?
The stock brakes are already pretty big, but after much research (including very polarizing forum debates on the topic), we chose to replace the OEM rotors and pads with an aftermarket set that included drilled and slotted rotors for better heat dissipation.
We chose to go with the Power Stop Z36 kit as it's one of the most heavy duty and well reviewed kits that I could find. I can't say I feel a huge difference with the new brakes, but they're stopping us effectively and there's no sign of overheating. So far, so good!
Tires
In October 2017, we replaced the OEM tires with a more off-road capable set. There was nothing wrong with the OEM tires per se - we ran them until they needed replacing - but we wanted something that would give us more off-road traction and winter performance, without compromising the on-road handling.
After much research, I elected to go with the BFGoodrich T/A KO2 All Terrain tires. Having now put many miles of pavement, towing and off-road driving on them, I've been very impressed. The more aggressive tread doesn't seem to increase road noise (it's slightly more noticeable with the windows down at low speed whilst turning sharply), but the improvement in off-road traction is incredible. We first used these when crossing the Mojave Desert, and the performance in sand was phenomenal.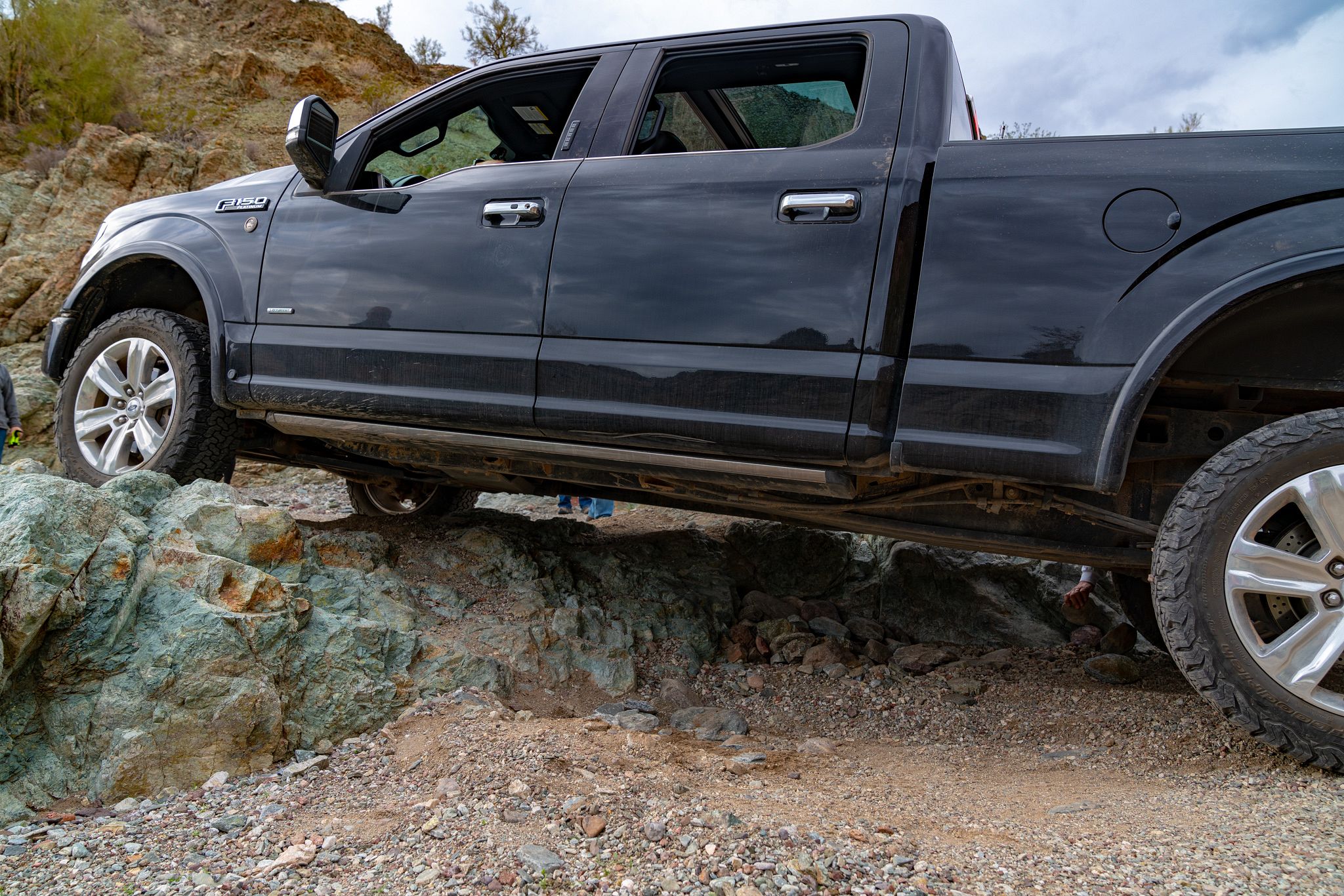 We had them installed by Discount Tire which turned out to be a great decision. In January this year we ended up needing to replace 3 of them after some off-roading and they did so for a fraction of the cost of new tires. But that's a story for another day!
Weight Distributing Hitch
As for our hitch, we chose to go with the Equal-i-zer 14k Weight Distributing Hitch. Although the 10k model would have been more appropriate for our trailer (with a GVWR of 7,500lbs), a tongue weight of 15% would have exceeded its rating. We were stuck in a catch 22 - we needed to tow the trailer to some scales to find out what size hitch we would need, but we needed to buy the hitch before we could tow it. Argh!
The hitch is really strong, but REALLY heavy! It has 4-point sway control using steel bars rather than chains, and connecting / disconnecting the hitch is really straightforward - great for those early morning departures!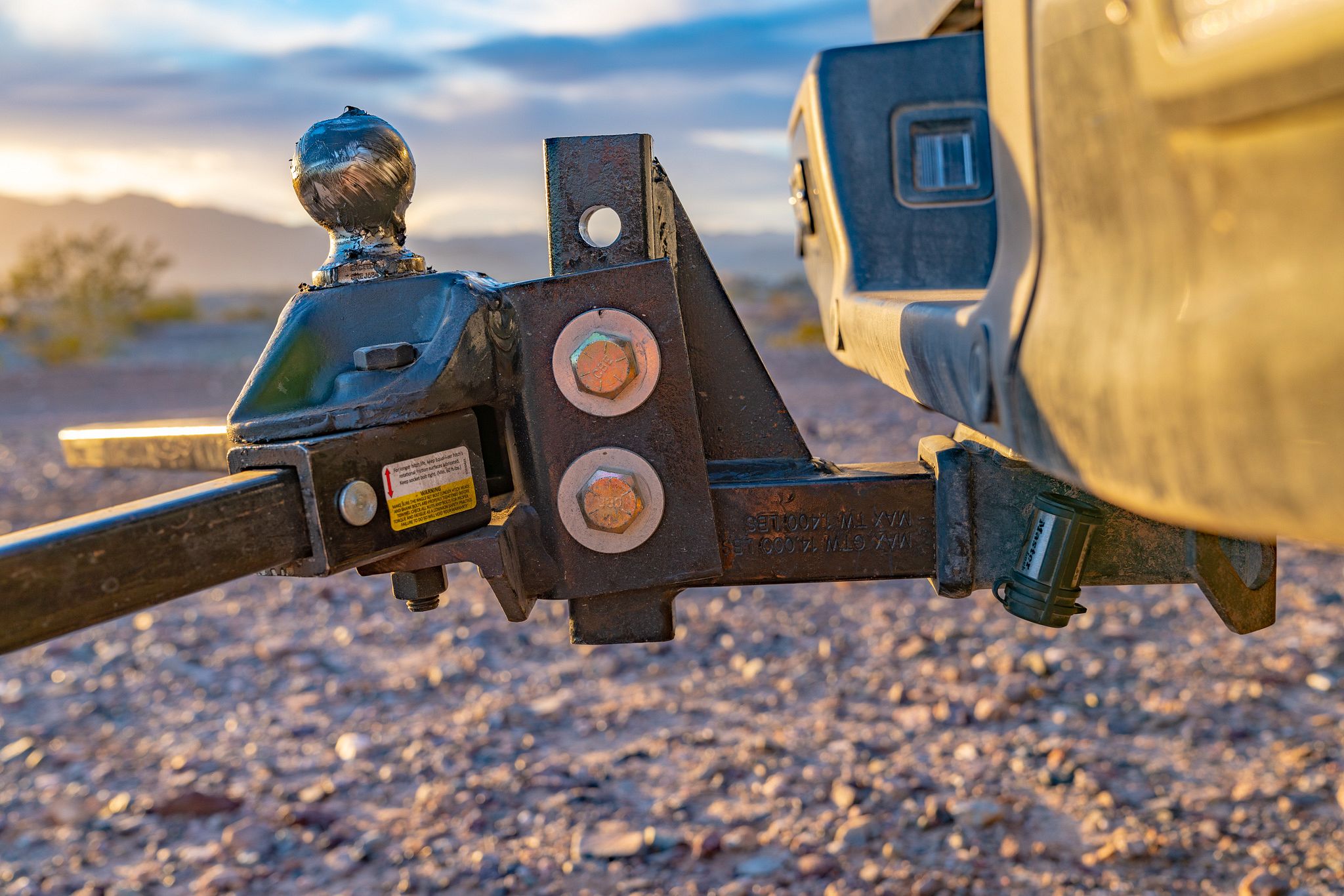 In hindsight, the 10k version would have been fine - it would also have been a little lighter and probably made the ride a little better. Ah well, live and learn!
Switches
I made these last few mods to the truck long before we bought the trailer. We installed some of them in preparation for an overlanding trip across the Mojave Desert in 2017.
The first thing we added was upfitter switches. If you don't know what these are, it's a bank of switches in the overhead console connected to a relay box in the engine compartment allowing you to control various accessories (e.g. lights) from inside the cab. The Ford Super Duty comes with these as standard, but our F-150 did not. However, the overhead consoles share the same fittings so we were able to order the Super Duty part and install it.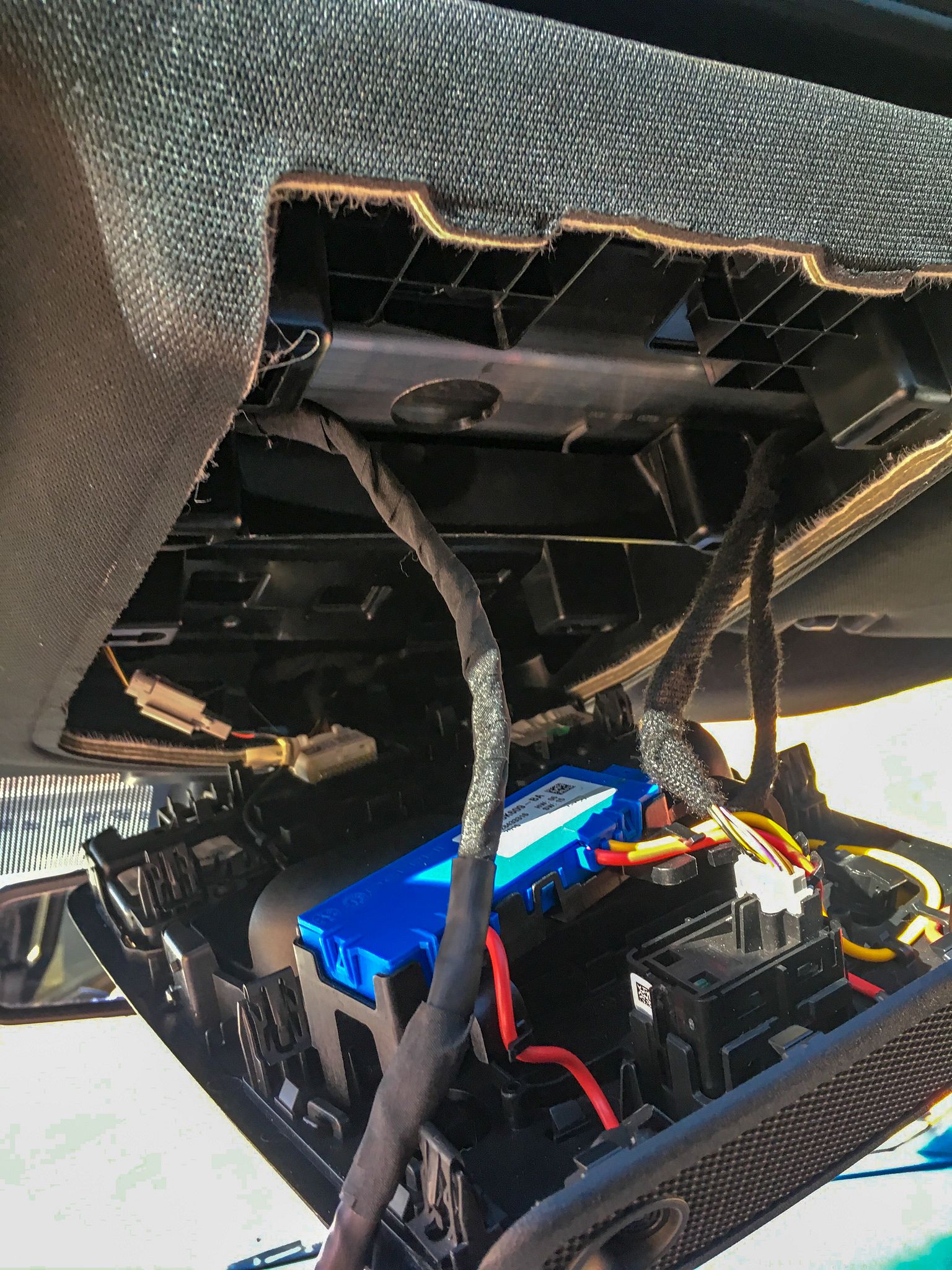 The install isn't plug-and-play - I had to build a wiring harness, and remove several panels to pull wires though. But, the end result is a bank of 6 switches that looks completely stock - something we needed for the next upgrades....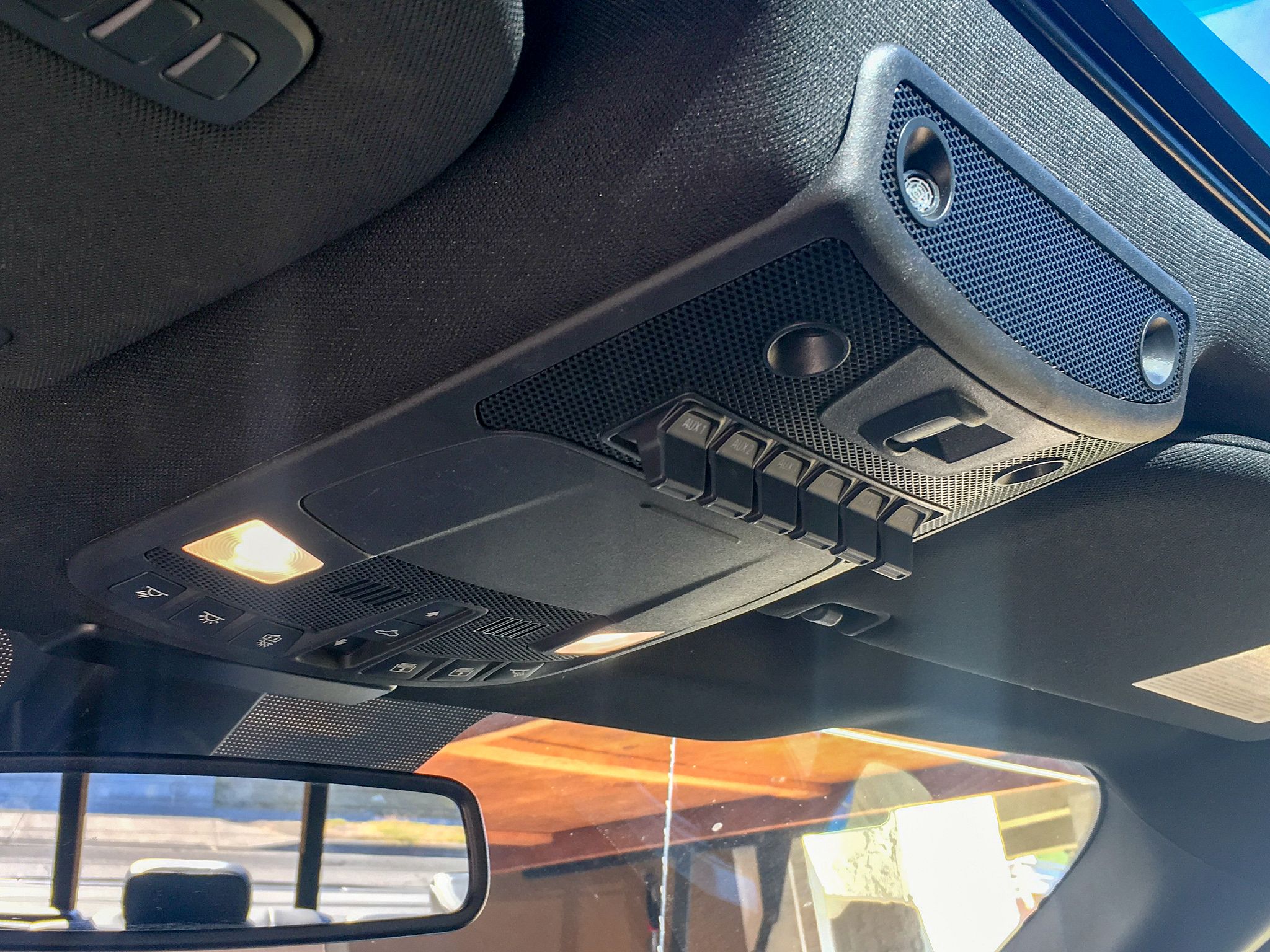 Lights
Having good lighting when you're off-roading at night is critical. I replaced the OEM front fog lights with a double light mounting bracket from Rigid Industries, then added a pair of Rigid Industries fog lights and Rigid Industries off-road lights. The fog lights are still controlled by the normal fog lights switch as before, and the off-road lights are controlled by one of the upfitter switches.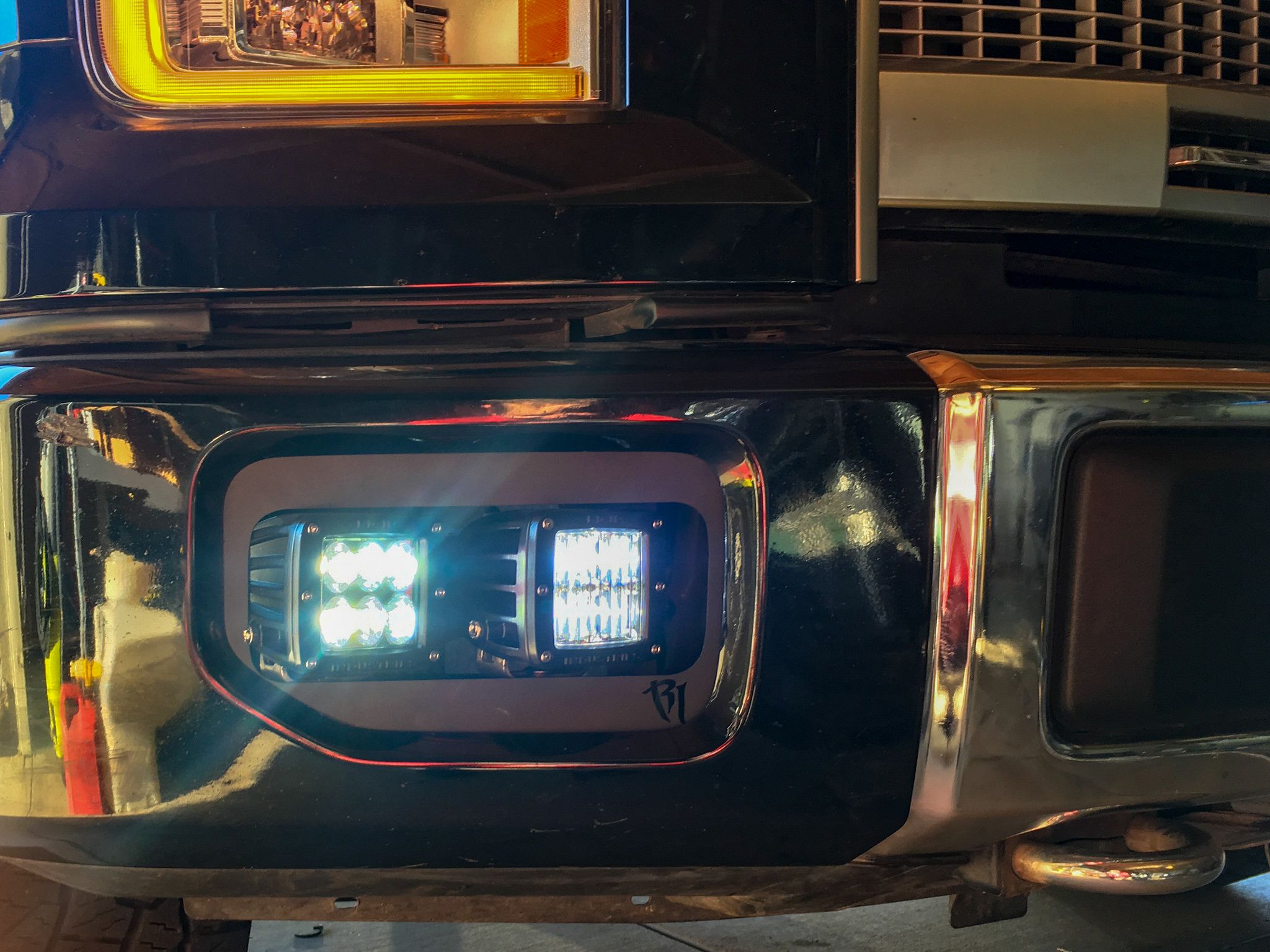 I also added flush-mount Rigid Industries lights to the rear bumper. These have been great when reversing in the dark (they illuminate the area for the rear-view camera much better than the built-in reversing lights) and shine directly onto the hitch to help connect / disconnect the trailer in the dark. Although there was an option to have these come on when putting the trailer into reverse, we chose to control these with another upfitter switch.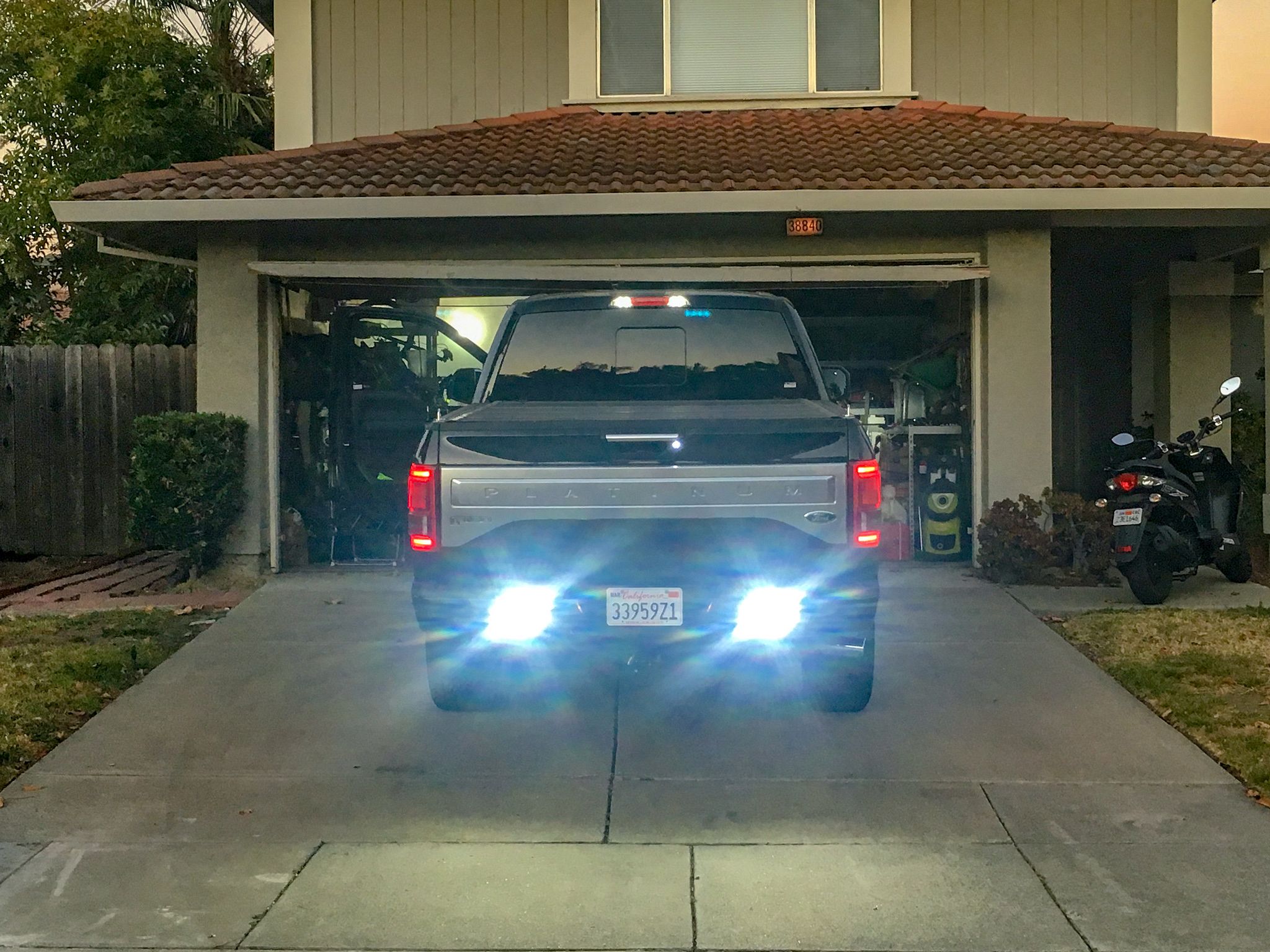 Skid Plates
During our Mojave Road trip, as we did the water crossing at Afton Canyon, we managed to tear the OEM protective panels underneath the truck. Even though this is the FX4 (supposedly Ford's off-road ready) version of the truck, these were just a thick felt (!!) material in places, with some steel sheets in places. Rather than replacing with a similar part, we chose to upgrade to something much stronger.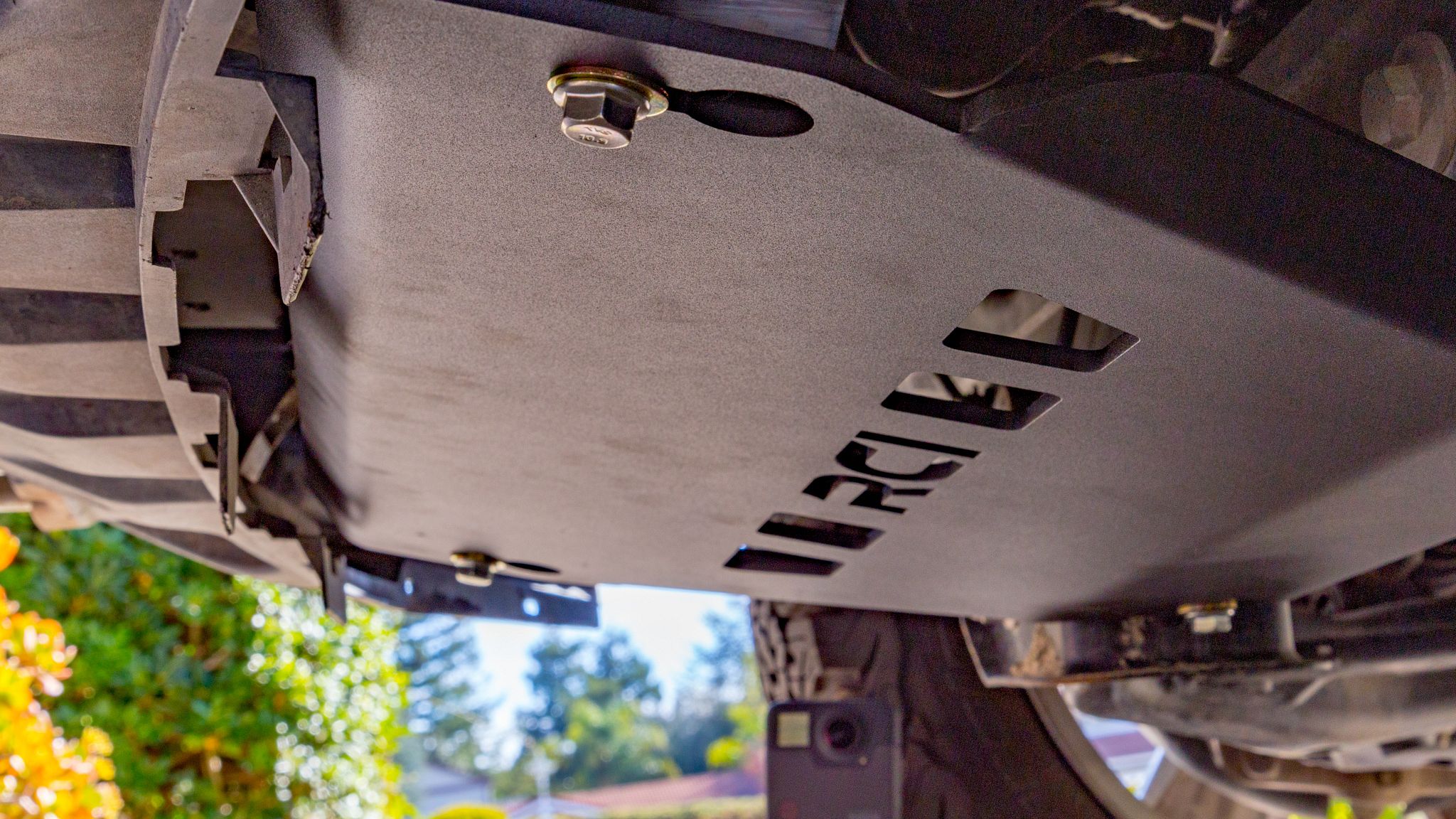 We installed the RCI Metalworks full skid plate package made of black powder-coated 1/4" 5052 Aluminum Alloy. Although not a cheap option, it's given us great peace of mind to know that the critical parts that are exposed beneath the truck are now much better protected. It's just a bolt-on kit so installing it was straightforward.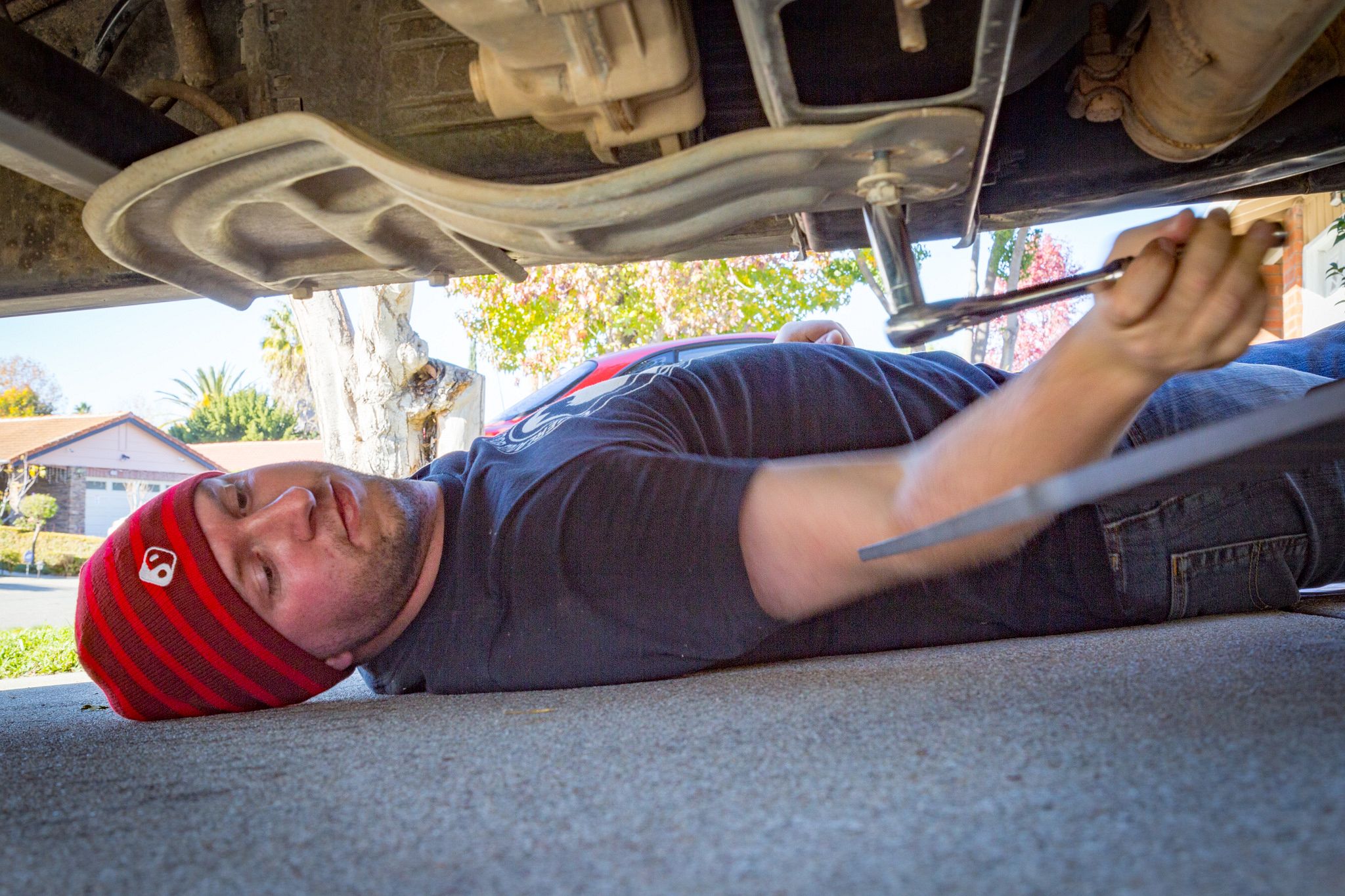 Organization
Both of us love being organized, and that applies to things in the truck too. One of the first things we ever added to the truck was a BakFlip F1 Tonneau Cover for the truck bed. Made of aluminum, this can support up to 400lbs of weight and can't be opened with the tailgate closed so it keeps things in our bed secure. It's a 3-piece folding design, so folds neatly back out of the way to haul larger items - such as the ATVs we used to own!
Staying with the truck bed, we also fitted some tie down rings to the rear stake pocket holes on the bed rails - these have been great for securing loads in the bed. A cheap but effective upgrade!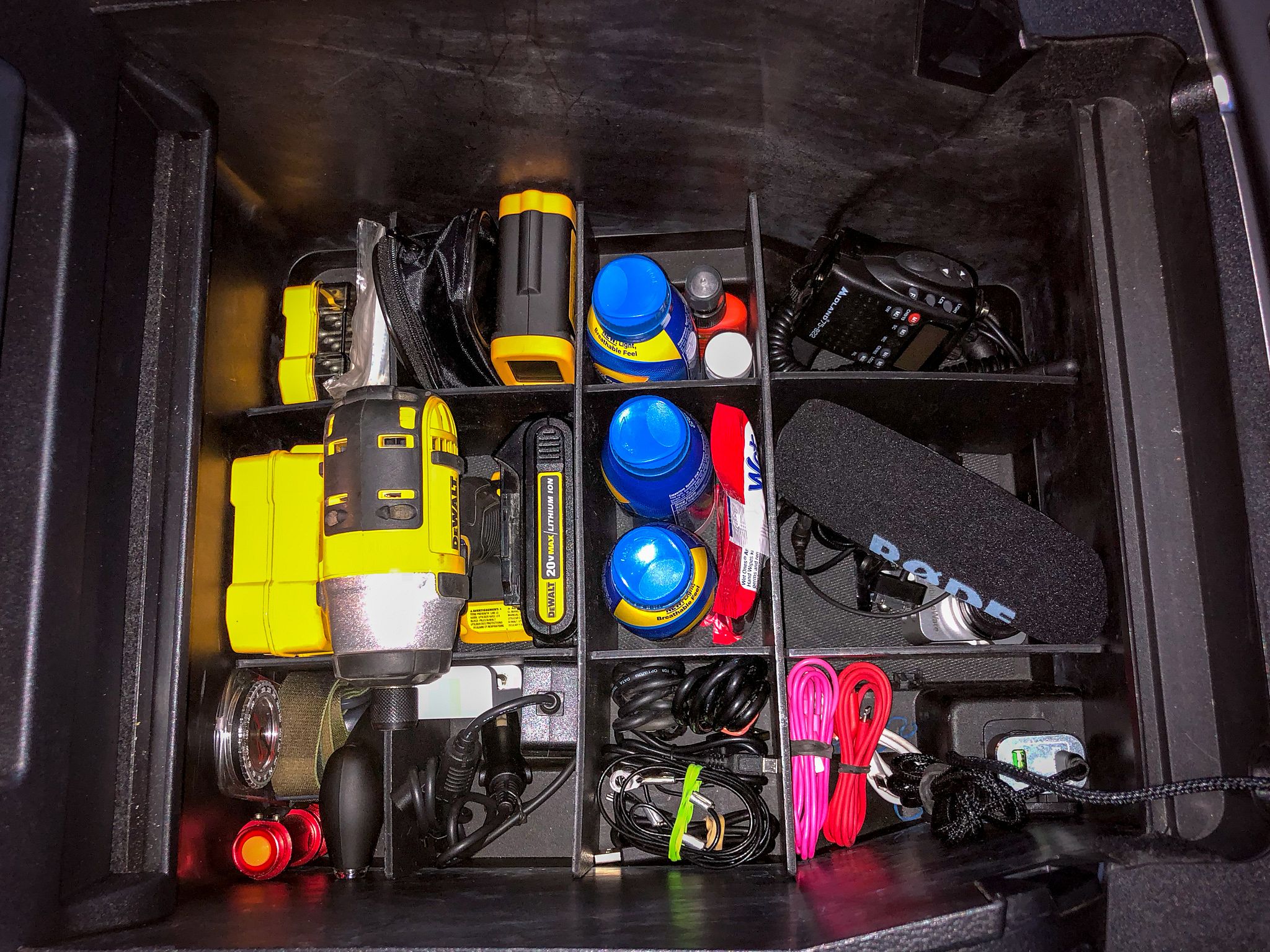 The center console on the F-150 is huge - big enough to hold hanging files! It used to be a complete mess of wires, paper, cameras, chargers and everything else inside! We found a great solution to this in a center console organizer - this just divides the center console into 12 discrete sections, letting us neatly organize our electronics, sun screen, and other essentials.
Monitors & Mounts
After trying various different suction-cup phone mounts, I couldn't find one that would bring the phone close to the steering wheel to avoid blocking the windshield, whilst being sturdy enough to not bounce around. In the end I went with an F-150 specific mount from ProClip USA. This clips across the dashboard and holds the phone in just the right position - it's strong, doesn't bounce around, and best of all has a charger built in so I just slot my phone in and it's charging!
Our truck has a built-in Tire Pressure Monitoring System (TPMS) for the truck's tires, but it can't monitor other tires too - I think the newer models offer this now. Staying safe whilst towing is our highest priority, and knowing the tire pressures and temperatures is very important. We chose the EEZTire TPMS which uses wireless sensors on the truck's tire valves to report the individual tire temperatures and pressures back to our truck cab. The monitor is mounted for us to see on the dash, but there is an alarm that will go off if any tire exceeds the thresholds that you have specified.
My biggest gripe about the EEZTire TPMS is it's so ugly - this big mold-colored brick on the dash! That was easily solved with some spray paint!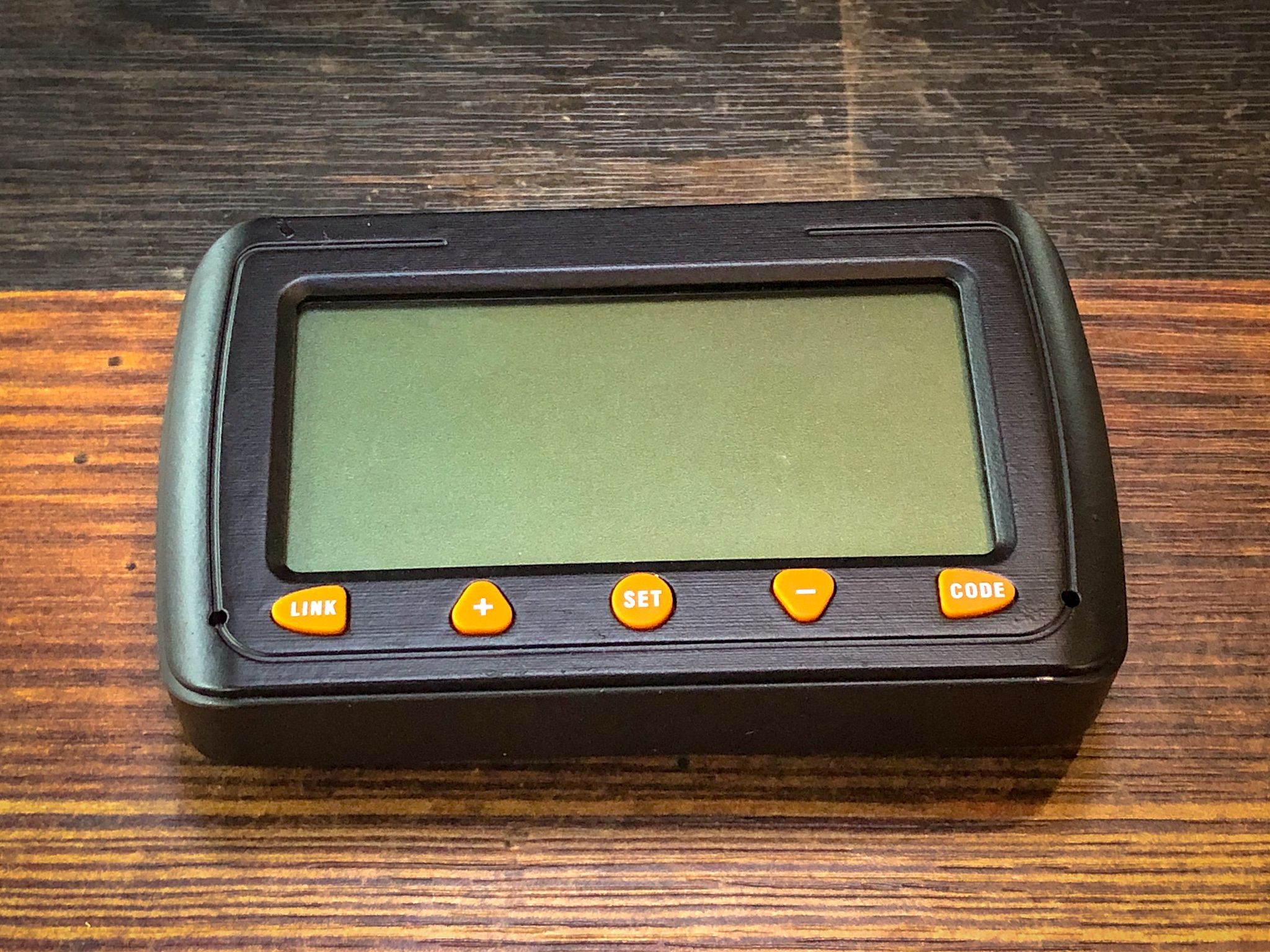 Although we have the Max Towing package on the truck, this does not include extending tow mirrors - I guess it's not "max" then?! We also have a bike rack mounted on the back and expect to park in some smaller sites. Therefore we chose to install the Furrion Vision 2 Rear Observation Camera. Unlike a reversing camera, this camera is designed to be on the entire time you're driving. It's wireless and draws power from the trailer's clearance lights - at some point I might wire it in to a different power source, but for now I just have to turn my truck lights on when towing and I have a great rear view from the trailer.
Both the EEZTire TPMS and the monitor for the Furrion camera are controlled by one of my upfitter switches. It was a relatively simple mod to wire these both in, and it means that I can easily turn both of them off at the flick of a switch when not towing so the TPMS doesn't keep beeping!
Electrical
Our truck has a giant 210A alternator under the hood. I totally didn't know this when I bought the truck - it wasn't something I was thinking about at the time! But, in hindsight I'm very happy it has such a big alternator.
Why? Well if you haven't done so already, make sure to check out our RV Electrical Upgrade series of blog posts, and in particular the one about how we installed a dedicated charger for charging the trailer at 40A whenever we're towing!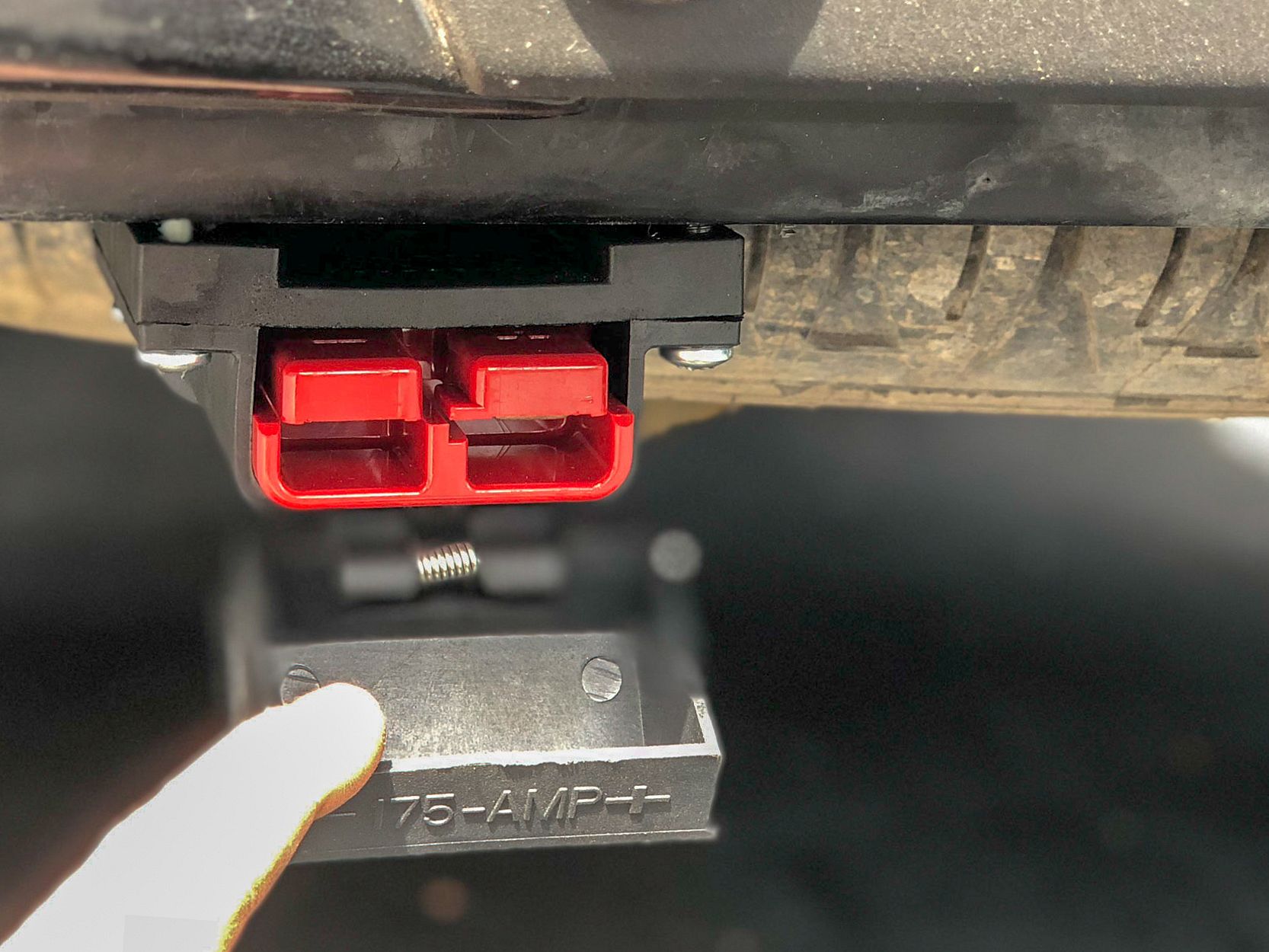 Gear
In addition to all the modifications we have done to the truck itself, there are a number of additional items we carry in the truck at all times. Especially given we use the truck to go off-road, having a comprehensive set of safety and recovery gear is important, in addition to the day-to-day items we like to have on hand.
Look out for a separate blog post about all about the gear we carry with us.
Conclusion
Whew! That's a long way of saying "we drive a black F-150" but we get so many questions about the truck. I hope this helps you!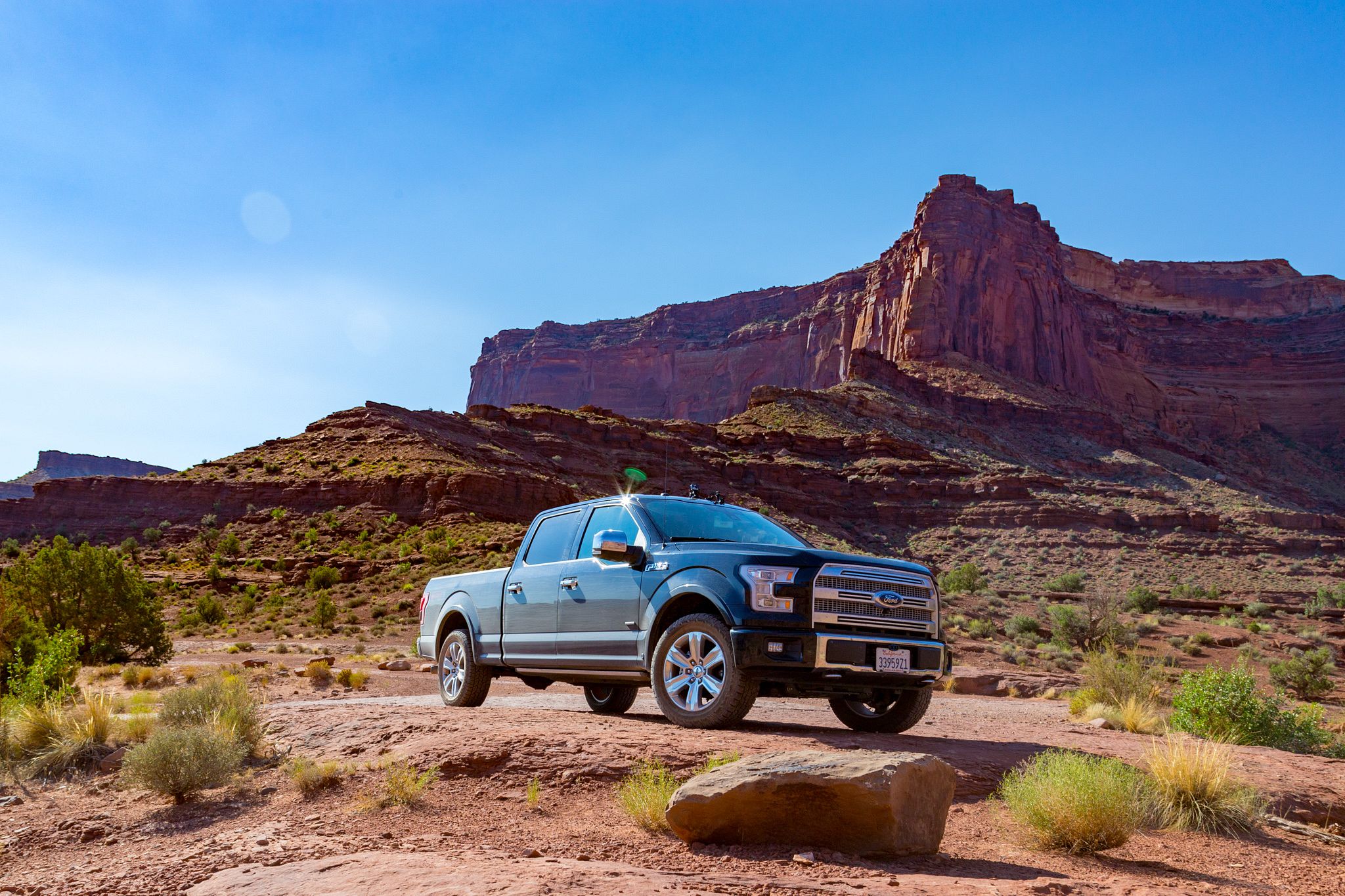 If we didn't already own the truck when we bought our trailer, I think we would have chosen something larger. Probably a 3/4-ton or even a 1-ton truck. Why? Well, we're running pretty close to the GVWR on the truck which means we have to think carefully about how much weight we keep in the truck. I'd love to have a roof-top tent and some more serious off-roading gear for multi-day trips out. But unfortunately we just don't have the capacity. Maybe when it's time to upgrade...
Is there anything we're missing? What are your favorite mods? Let us know in the comments below!